Best Hand Dynamometers In 2021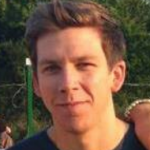 This product guide was written by Jordan Carter
Published
October 15, 2019
Support us! GearHungry may earn a small commission from affiliate links in this article.
Learn more
Anyone who's seen the recent Oscar winner Free Solo and didn't come out of the experience terrified of even climbing stairs without climbing ropes and climbing harnesses to keep you safe have likely spent the past few months researching how to start rock climbing and get that adrenaline pumping. While it's more accessible than ever, those who already rock climb know how important it is to improve grip strength, and it's essential to invest in the correct hand exercise equipment to help you surmount crags and hang on for your life, which is why the best hand dynamometer will soon become your best friend, ever.
Even for beginners, it's crucial to build up your grip strength to give yourself a head start when at the base of a climb. Along with other conditioning exercises such as getting swole and working on mastering your core, unrivaled grip strength will only make you a better climber. Most of us already understand how important the feet are to a successful climb, but that's only half of the job.
Climbing is a fantastic way to get outdoors, meet new people, and get into shape, and with some of the finest climbing available (pretty much) on your doorstep, you have zero excuses for trying it out, just remember to carry a crash pad and climbing helmet on your first time, and probably your second and third, too.
The Best Hand Dynamometer
Hand Dynamometer Buying Guide
How We Chose Our Selection Of Hand Dynamometers
As we scoured the land searching for the finest hand grip machine known to man, we learned a few things. Mainly, we discovered that for climbers, the brand isn't as important as it is for other hobbies, which is why we chucked it down the nearest crag we came across.
However, that's not to say that other factors didn't affect our selection, and because we want to ensure we only select the finest, most effective, and most reliable products, we made sure our picks held up against these factors.
Reviews - Our first and most favorite of all factors to help make out selection, we turn to reviews in times of need and also just to have a cheeky peek at what they have to say when all is well, too.
Through these reviews, we're guaranteed to discover little tidbits about potential products that you can't find anywhere else, and because of their honesty, we don't think our selections would be half as good, and perhaps not even that.
Price - With any purchase, whether you're thinking about buying a tube of toothpaste or a new car, the price is always something you need to consider. You'll ask if you're spending too much, or even not enough, and this is possibly the most stressful part of any purchase.
But it doesn't have to be, and to ensure we covered all budgets and all needs we searched for a range of prices that will appeal to both experienced climbers and those who are still practicing at the local bouldering center. This ensures we leave nobody out and means everyone, regardless of skill level and proficiency can come away with something.

Types Of Hand Dynamometer
Understanding the different types of hand dynamometer that help improve your climbing grip strength is great for also getting used to your own ability. As with most hobbies, there is no particular type which is 'better' than the other, and if you ask 100 climbers which they prefer, you'd likely get an even split down the middle.
Like anything else, the type you choose will depend entirely on you. Not your climbing buddy, not society's expectations, and certainly not the lingering spirit of your ancestors going bump in the night. Here is the lowdown on the difference between digital and hydraulic hand dynamometers.
Digital - It's likely that digital hand dynamometers are the type you're most familiar with. The simple, easy-to-use design makes them excellent for quick and accurate readings, and while the digital readouts may sting for first timers, especially if you get the WEAK grip announcement, it gives you a precise baseline to work from.
The variety of cool features, including age and gender, also give you better stats to work with, and the adjustability is also a great little inclusion that ensures you get the correct reading every time, even if you may think it's broken.
Hint: it isn't.
The only problem with digital is that they require batteries, but with such a low-power operation, you shouldn't worry about this too often.

Hydraulic - Conversely, hydraulic hand dynamometers are the more traditional style. These work through pistons that gauge your hand strength and display the reading in an analog dial usually at the top of the dynamometer.
They also have adjustable grips, and there's the bonus of not needing batteries to use them. However, you can't adjust age or gender settings, and there is no memory function that you often find with digital options, so if you want to keep track of your progress, you'll need to record it by yourself.
The arrow dial also may not prove to be as accurate as the digital counterpart, but this has as much to do with you and your reading skills as it does the dynamometer itself.
Sources:
Hand Dynamometer: How It Works and Why It's Important - Pro Health Care Products
Handgrip - Top End Sports
The best!
Gear, gadgets & stuff for men
Straight to your inbox