Best Hand Dynamometers In 2022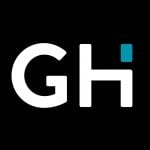 This product guide was written by GearHungry Staff
Last Updated
October 15, 2019
GearHungry Staff
GearHungry Staff posts are a compilation of work by various members of our editorial team. We update old articles regularly to provide you the most current information. You can learn more about our staff
here
.
GearHungry may earn a small commission from affiliate links in this article.
Learn more
Anyone who's seen the recent Oscar winner Free Solo and didn't come out of the experience terrified of even climbing stairs without climbing ropes and climbing harnesses to keep you safe have likely spent the past few months researching how to start rock climbing and get that adrenaline pumping. While it's more accessible than ever, those who already rock climb know how important it is to improve grip strength, and it's essential to invest in the correct hand exercise equipment to help you surmount crags and hang on for your life, which is why the best hand dynamometer will soon become your best friend, ever.
Even for beginners, it's crucial to build up your grip strength to give yourself a head start when at the base of a climb. Along with other conditioning exercises such as getting swole and working on mastering your core, unrivaled grip strength will only make you a better climber. Most of us already understand how important the feet are to a successful climb, but that's only half of the job.
Climbing is a fantastic way to get outdoors, meet new people, and get into shape, and with some of the finest climbing available (pretty much) on your doorstep, you have zero excuses for trying it out, just remember to carry a crash pad and climbing helmet on your first time, and probably your second and third, too.
The Best Hand Dynamometer
CAMRY Digital Hand Dynamometer
Our favorite and top pick for the best hand dynamometer around is the sleek, the functional, and the massively reliable CAMRY Digital Hand Dynamometer. For both climbing, other sports, and even injury rehab, it provides everything you need from a hand strength training device.
It's accurate, while the user friendly design means anyone, regardless of age, experience, or technology-proficiency to ensure satisfied customers across the board. The fast reading ensures no wasted time, the adjustable handles means there's the chance to test everyone's grip strength, with no chance for excuses.
Where it really shines, though, is the memory feature, and this can hold data from 19 (not a typo) users to refer back to when needed. It also takes into account factors such as age and gender, and will give you a reading in both pounds and kilograms so your European friends will be happy to use it, too.
The easy-to-read display is clear, and the 198 pound capacity is more than enough unless you offer Superman a quick test on it. At less than $30 listed price, it feels irresponsible to not add it to your ever-growing collection of climbing equipment.
Key Features:
High-precision accuracy
User-friendly
Fast reading
Memory record
Adjustable
Easy to read
198 lbs capacity
Maximum 19 users
Specification:
Brand

CAMRY

Model

SCACAM-EH10117

Weight

14.1 Ounces
Trailite 200 Lbs / 90 KG Digital Hand Dynamometer
Similarly, the Trailite 200 Lbs / 90 KG Digital Hand Dynamometer also boasts plenty of excellent features we love to see when searching for a hand dynamometer, and there may be some of you who consider this even better than what came before. It's all down to preference, though, and we needed to make a call, so don't take it personally.
Again, you can personalize results through inputting your data, and you (or whoever uses it) will be treated to one of three different grip power levels (weak, normal, and strong) depending on your performance. It's battery powered but offers an automatic shut off should you forget to switch it off manually. To save you some cash immediately, you'll get 2 AAA batteries included with your purchase.
The adjustable handle ensures comfort during use, while the clear screen makes it easy to find out just how tough (or not so tough) you really are while offering two unit readings (lbs and kg).
And if you discover you're not as strong as you thought you were, just remember it's built using high precision sensors to ensure total accuracy, so don't go complaining, get to the gym, bro. For more amazing items like this, check out our guide to the best grip strengtheners.
Key Features:
Data customization
3 grip power levels
Auto / manual shut off
Adjustable handle
Clear LCD screen
Lbs and KG readings
Max 200 lbs weight
High precision strain gauge sensors
Specification:
Brand

Trailite Germany

Model

B00O48RWE6

Weight

1.4 Pounds
GRIPX Digital Hand Dynamometer
For anyone looking for a slightly cheaper option, the GRIPX Digital Hand Dynamometer is perfect for those still not sure if climbing is for them but who are still willing to take the time to improve, anyway. It offers as much weight resistance as other options and also includes both auto and manual shut off functions.
The 5 years warranty, also, is a nice touch, especially if you lend it to the Incredible Hulk to give it a quick squeeze. As for handling, you can adjust the grip section with ease making it highly user friendly, while the large LCD screen, much like the Trailite and CAMRY ensures there will be no arguments about who's the strongest around, so sorry in advance.
Considering the price, it offers a few features you may not expect, and the data saving function keeps you on top of your progress, while the 3 strength level display is great for boosting confidence (not kicking you while you're down).
It includes batteries, there are unit conversion options, and it's suitable for all athletes and those rehabbing hand injuries. For top value that balances perfectly with fantastic performance, there are few we'd recommend above this. An ideal fitness gift.
Key Features:
Automatic and manual shut off
198 lbs maximum capacity
5 year warranty
Maximum grip value display
Data saving function
Adjustable handle
2 AAA batteries included
Specification:
Brand

GRIPX

Model

B07RZWB57J

Weight

12.8 Ounces
Our final pick focuses more on the strength of your fingers, but that doesn't mean it's not still worth mentioning. The Baseline Pinch Gauge is a grip strength machine that could complement our digital choices perfectly for optimal climbing performance next time you head out all harnessed and helmeted up.
It provides both pounds and kilogram reading, while the compact size makes it convenient to use when needed. The dial is accurate, despite not being digital, and it's also easy to read even if you don't get the results you want.
The 50 pound capacity is more than our other pinch dynamometer selected above, although you'll understand 50 pounds is a lot to manage with your fingers. But hey, at least it's something to aim for.
Also included is a carry case to keep it safe from dust, knocks, and other potential hazards when not using it, while the durable construction means you can use it again and again with reliable readings and precise results as you train to be just like Alex Honnold himself. Our guide to the best rock climbing shoes features more awesome climbing gear like this.
Key Features:
Lbs or KG reading
50 lb capacity
Convenient
Accurate
Durability and repeatability
Easy read gauge
Protective carry case
Specification:
Brand

Baseline

Model

12-0226

Weight

13.4 Ounces
Hand Dynamometer Buying Guide
How We Chose Our Selection Of Hand Dynamometers
As we scoured the land searching for the finest hand grip machine known to man, we learned a few things. Mainly, we discovered that for climbers, the brand isn't as important as it is for other hobbies, which is why we chucked it down the nearest crag we came across.
However, that's not to say that other factors didn't affect our selection, and because we want to ensure we only select the finest, most effective, and most reliable products, we made sure our picks held up against these factors.
Reviews - Our first and most favorite of all factors to help make out selection, we turn to reviews in times of need and also just to have a cheeky peek at what they have to say when all is well, too.
Through these reviews, we're guaranteed to discover little tidbits about potential products that you can't find anywhere else, and because of their honesty, we don't think our selections would be half as good, and perhaps not even that.
Price - With any purchase, whether you're thinking about buying a tube of toothpaste or a new car, the price is always something you need to consider. You'll ask if you're spending too much, or even not enough, and this is possibly the most stressful part of any purchase.
But it doesn't have to be, and to ensure we covered all budgets and all needs we searched for a range of prices that will appeal to both experienced climbers and those who are still practicing at the local bouldering center. This ensures we leave nobody out and means everyone, regardless of skill level and proficiency can come away with something.
Types Of Hand Dynamometer
Understanding the different types of hand dynamometer that help improve your climbing grip strength is great for also getting used to your own ability. As with most hobbies, there is no particular type which is 'better' than the other, and if you ask 100 climbers which they prefer, you'd likely get an even split down the middle.
Like anything else, the type you choose will depend entirely on you. Not your climbing buddy, not society's expectations, and certainly not the lingering spirit of your ancestors going bump in the night. Here is the lowdown on the difference between digital and hydraulic hand dynamometers.
Digital - It's likely that digital hand dynamometers are the type you're most familiar with. The simple, easy-to-use design makes them excellent for quick and accurate readings, and while the digital readouts may sting for first timers, especially if you get the WEAK grip announcement, it gives you a precise baseline to work from.
The variety of cool features, including age and gender, also give you better stats to work with, and the adjustability is also a great little inclusion that ensures you get the correct reading every time, even if you may think it's broken.
Hint: it isn't.
The only problem with digital is that they require batteries, but with such a low-power operation, you shouldn't worry about this too often.
Hydraulic - Conversely, hydraulic hand dynamometers are the more traditional style. These work through pistons that gauge your hand strength and display the reading in an analog dial usually at the top of the dynamometer.
They also have adjustable grips, and there's the bonus of not needing batteries to use them. However, you can't adjust age or gender settings, and there is no memory function that you often find with digital options, so if you want to keep track of your progress, you'll need to record it by yourself.
The arrow dial also may not prove to be as accurate as the digital counterpart, but this has as much to do with you and your reading skills as it does the dynamometer itself.
Sources:
Hand Dynamometer: How It Works and Why It's Important - Pro Health Care Products
Handgrip - Top End Sports
Sign Up Now
GET THE VERY BEST OF GEARHUNGRY STRAIGHT TO YOUR INBOX