Best Grip Strengtheners In 2022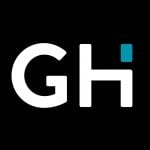 This product guide was written by GearHungry Staff
GearHungry Staff
GearHungry Staff posts are a compilation of work by various members of our editorial team. We update old articles regularly to provide you the most current information. You can learn more about our staff
here
.
GearHungry may earn a small commission from affiliate links in this article.
Learn more
In a world where physical fitness is the order of the day, strength training has become the main focus. With movements such as rows, deadlifts, and chin-ups, muscle mass is enhanced in their performance, for a healthier, leaner look. Although many people manage fine when training, for others, the use of grip strengtheners have proved to assist with a more solid grip for better strength training results. Especially when performing bar-related lifts at the gym, a stellar set of grip strengtheners are vital. So, if you are in the market for the best grip strengtheners, to ensure that you make a good choice, the below list will certainly help.
The Best Grip Strengthener
IronMind Captains of Crush Grip Strengthener

From as far back as 1988, the manufacturers of this product have reigned as industry leaders. On a global scale, they have often been referred to as the golden standard for building as well as testing hand strength. Needless to say, they have seldom disappointed. One thing that really makes the IronMind Captains of Crush Hand Gripper a standout product is that it is not solely beneficial for building strength but also for overall hand health.
This hand strengthener is available in 11 different strengths with modes made that is suited to all levels of expertise. Whether you are a world renown athlete or a rehab patient, you can easily find one to handle your unique needs. The actual device comes in the form of a billet aluminum and alloy steel strengthener which is not only good-looking but also durable and precise. Based on all the benefits of this hand strengthener, it has the ability to enable users to make the fastest gains in grip strength. Make sure you also check our guide to the best resistance bands for more great products like this.
Key Features:
11 different strengths available
Constructed with GR8™ springs and aircraft-grade aluminum
Durable
Recommended for beginners and experts
Gripmaster Hand Exerciser Grip Strengthener




No matter what it is that you do in life, chances are that your hands are going to come in handy. This is just a very watered-down benefit of making use of a good grip strengthener, but it should be enough to have you looking to purchase one. For grip exercises to actually have an impact, the product in question should be of a certain quality, for that reason, among others, the Gripmaster Hand Exerciser is the most viable choice.
If you are out to achieve excellent hand, wrist and forearm strength then this device was made specifically for you. The manufacturers of this grip strengthener openly boast that there is no other hand exerciser out there that can individually develop each finger like the Gripmaster itself. So how does it achieve this incredible feat? It provides for its users a whopping 7 pounds of tension per finger. This is done through the use of a patented spring-loaded finger piston technology. Additionally, this plastic grip strengthener comes with a comprehensive exercise program and as such, users have clear cut instructions on how to make the most out of it. This makes a perfect fitness gift for your loved ones.
Key Features:
Measurement of 3.6 x 0.9 x 2.9 inches
Available in 5 color variations: green, blue, black, yellow and red
Constructed with stainless steel-framed springs, ABS plastic, and Santoprene
Ideal for musicians, fitness trainers, therapists, and sport professionals
Specification:
Brand

GRIP MASTER

Model

14002-RED

Weight

2.4 ounces
NSD Power Essential Spinner Gyro Hand Grip Strengthener

The NSD Power Essential Spinner Gyro is a hand grip strengthener that has the endorsement of some of the world's best sports teams and fitness trainers. It features a gyroscope, which increases in revolutions per minute as you rotate your hand, thereby giving you stronger gripping action. Most grip strengtheners require consistent use over time before you will notice significant improvement. But with the NSD Power Essential Spinner Gyro Hand Grip, you get instant results. Simply rotating your hands for about a minute will improve your grip strength significantly, which is not something other similar tools offer. To start your hand workout, pull the string attached to the ball, and let the action begin.
As a portable and compact tool, you can take the NSD Power Essential Spinner Gyro Hand Grip to your office, gym, and outdoor functions. Also, you don't have to panic if the ball-shaped hand grip inadvertently drops from your hands because it is fitted with a military-grade plastic case, which makes it unbreakable. It also features an impact-resistant structure and inner track, which accounts for its long-lasting nature. Looking at these features, it's not surprising that the tool will last twice longer than most grip strengtheners you can find. While most persons are indifferent to the aesthetic when it comes to grip strengtheners, others consider it a necessity. Hence, the NSD Power Essential Spinner Gyro Hand Grip sports an elegant design that will make you want to carry it anywhere you go. And if you are an environmental advocate, you will be glad to know that this piece of equipment fully complies with the Restriction of Hazardous Substance (RoHS) law. On top of that, NSD went the extra mile to ensure that the Power Essential Spinner Gyro Hand Grip secure the approval of the European Union health department. You might also like to check our guide to the best kettlebell alternatives. 
Key Features:
Weighs 9 ounces
Environmentally friendly
Virtually indestructible
Attractive design
Specification:
Brand

NSD

Model

PB-688 Blue

Weight

9 ounces
Longang Hand Grip Strengthener with Adjustable Resistance

The Longang Hand Grip Strengthener is the ideal choice for those with tendonitis, arthritis, and carpal tunnel. Nevertheless, musicians, golfers, weight lifters, mountain climbers, athletes, and anyone who desires to enhance their gripping action will find this tool to be very terrific. It will also enhance the dexterity, tone, resilience, and motor skills of the forearms, wrists, and fingers. Due to the poor design quality of some hand grips, you will experience a great deal of discomfort after using them for a few minutes. In fact, your hands may develop blisters and other severe injuries if you continue using such tools. But with the ergonomically designed Longang Hand Grip Strengthener, you will only experience maximum comfort. It is made with high-quality plastic and stainless steel materials, which makes it stand the test of time and stress.
Another feature that makes the Longang Hand Grip Strengthener unique is its resistance knob. With this tool, you can adjust the resistance level from 11 to 132 pounds, depending on what your hands can carry. This resistance knob is excellent because you don't have to buy several hand grips of different resistance levels. Also, you can comfortably take it anywhere, thanks to the lightweight and compact construction. It weighs only 5.6 ounces, which is quite light considering the resistance levels it offers. And if you want to put the handgrip in your pocket, backpack, or handbag, that won't be a problem at all. This is because the tool measures only 8.2 x 5.5 x 1.1 inches. Longang understands the hand grips are likely to slip from the hands, especially when you are exercising and doing something else at the same time. Hence, Longang designed this hand grip with non-slip handles to make sure it never slips from your grasp. And even if it slips, the reinforced steel-framed body will protect it from damage.
Key Features:
Resistance level of 11 to 132 pounds
Measures 8.2 x 5.5 x 1.1 inches
Adjustable resistance knob
Made with plastic and steel materials
Specification:
Brand

Longang

Weight

5.6 ounces
The Friendly Swede Grip Strengthener

Are you in the market for a fun yet efficient way to take your grip game up several notches? It is not a far-fetched desire and the answer lies in purchasing and making use of the Friendly Swede Hand Grip Strength Trainer. This device is perfectly suited for beginner weightlifters who have noticed that they are being held back by their weak grip. This grip strengthener comes in the form of colorful fidget balls with three levels of progression.
The levels are 20 lb, 30 lb, and 40 lb respectively and they enable users to focus and relieve stress while simultaneously training the hands, forearms, and wrists. Due to the fact that it comes in an egg-shaped design, this thermoplastic rubber strengthener fits easily in your hand. 
It also offers a range of sizes, suitable for both children and adults. Nevertheless, it is advisable for adults looking to train the smaller muscles which surround the fingers to make use of the small and medium sized balls. Additionally, athletes are not the only individuals that can benefit from this device; those suffering from arthritis pain also gain.  It can also be used to prevent tension, increase flexibility and soothe joint pain. You may also like to check our guide to the best foam rollers.
Key Features:
Comes fitted with a comprehensive exercise guide
Has three levels of progression
Can be used by both adults and kids
It is made of skin-safe thermoplastic rubber
Specification:
Brand

The Friendly Swede

Model

SO11017-1-US

Weight

5.6 ounces
Hausbell Hand Grip Hand Strengtheners

Building hand strength is no easy feat, it takes hard work, consistency and most importantly, a good piece of equipment to exercise with. It is no secret that every handyman is only as good as his tools, in the same vein, your progress while using a hand strengthener is strongly based on the device you use. With the Hausbell hand strengthener, you can rest assured that your hands will only get stronger.
This strengthener comes in a durable and ergonomic design that is built with strong chrome springs and equally fitted with a non-slip handle. It is further covered with a soft comfortable and durable rubber. Additionally, it is equipped with variable resistance settings and as such, it is easy for users to switch between a range of exercises. It also features a resistance adjustable knob; all users have to do is to turn the knob clockwise in order to increase resistance and the other way to decrease it. Apart from helping with training for athletes, this is an effective tool that can also be used for injury rehabilitation and the best part is that it is so compact you can get your reps done anywhere. Be sure to also check out our list of the best resistance bands for more great items like this. 
Key Features:
It has variable resistance settings
Has an ergonomic design
It is portable and lightweight
Has a resistance adjustable knob
Specification:
Brand

Hausbell

Weight

12.8 ounces
Sidewinder Pro Plus Grip Strengthener




For the athlete and work out enthusiast, this is the product to look out for. Whether your sport of choice is football, martial arts, weightlifting, and even golf, the muscles in your lower and forearms need a whole lot of building up. With the Sidewinder Pro Plus Grip Strengthener, you can build the kind of grip you need to thrive in no time.
This hand strengthener primarily targets your forearm muscles, nevertheless, it still does a whole lot of work for all the different muscles in your arm. It also enables an unrealistic range of motion as well as single and dual hand usage. With all these stellar features, users are sure to experience a burst of strength when lifting, carrying, throwing or engaging in any activity that generally involves the arms. In order to achieve all this, the device comes with adjustable resistance suited for all levels of expertise. To crown it all up, this is a durable and affordable product that is sure to enrich your life. Our handy guide to the best adjustable dumbbells features more great products like this. 
Key Features:
It is portable and lightweight
Made of industrial steel and tear-resistant rubber handles
It is highly durable
It is easy to use
Specification:
Brand

Sidewinder

Weight

3 pounds
Iron Crush Hand Grip Strengthener

If weightlifting could properly isolate and work on the muscles needed for gripping, then grip strengtheners would be out of commission. Since this is not the case, in addition to lifting weights, the use of a good grip strengthener is highly recommended. With a product like the Iron Crush Hand Grip Strengthener, users are able to exercise their hands, fingers, and forearms using the three major grip training methods. This three-in-one grip strengthener enables users to crush, pinch and extend to achieve amazing results.
All good things must certainly come in threes as this hand grip strengthener makes use of three different levels of resistance. The 60 lb, 70 lb, and 80 lb options allow users to first pick a level suited to their abilities, then further increase the resistance as their strength improves. To make them even more fun and accessible, the grippers are color-coded according to martial art belt colors. Besides being incredibly user-friendly, these grip strengtheners are quite comfortable and perfectly sized. They are specifically sized for adult hands and as such provide the adequate resistance needed to be combined with a safe experience. Love this product? Check out our review of the best medicine balls for our top picks. 
Key Features:
Contains three color-coded bands with three levels of resistance
They are comfortable
Designed for adult hands
Made for three major grip training types
Specification:
Brand

Iron Crush

Weight

10.4 ounces
HOOPE 3 Pack 3 Levels Finger Stretcher Hand Grip Strengthener

Working out may never be as easy as one wants it to be, but if you throw in the ability to do it on the go, then you have got yourself all the convenience you need. One of the greatest things about the HOOPE 3 Pack 3 Levels Finger Stretcher Hand Grip Strengthener is that it enables you to easily sneak in a workout whenever you get the chance. Say goodbye to those clunky and noisy pieces of equipment that complicate issues, this device features a compact and aesthetically pleasing design. Users have the liberty to use it practically anywhere; while walking, in a vehicle or even when watching TV, this hand strengthener will not disrupt your day.
These devices can be used to either train your fingers and hands or simply to relieve some stress now and then. Whether you are a beginner, a guru, male or female, young or old person, this device can be used to meet your needs. All in all, this hand strengthener makes use of three different strength levels which are suitable for all levels of expertise.
Altogether, it is made of soft yet durable silicone which can comfortably be used as often as is required. People from all walks of life can benefit from the use of this hand grip strengthener; musicians, athletes, and even the white and blue collar folks can easily use it to improve their overall nimbleness and endurance. Find more great products like this by checking out our guide to the best exercise trampolines.
Key Features:
It is compact and lightweight
It is durable
Made of silicone
Easy to use
Specification:
Brand

Airisland

Model

Airisland-PD01-0007

Weight

1.76 ounces
MummyFit Grip Strengthener




Though this grip strengthener is featured last on this list, it is in no way the least. The manufacturers of this device qualify it as 'one grip strengthener to rule them all'. Based on that phrase alone, it is evident that the MummyFit Grip Strengthener is a top notch product. This product completely oozes quality, it is wholly crafted from thermoplastic nylon as well as steel. It does not function based on any squeaky spring or side to side wobbles, additionally, the resistance only adjusts when you want it to. Also, the fact that this hand grip strengthener makes use of a compression spring totally eliminates the danger that most adjustable grippers cause.
Whether you are a beginner or a seasoned trainer, this grip strengthener can help you achieve your goals. It features versatile levels of resistance that work regardless of your grip strength when you start. Users are sure to record tremendous progress and improvement every step of the way. To crown it all up, this is a silent piece of equipment, there will be no irritating sound or nuisances accompanying the use of this grip strengthener making it as user-friendly as can be.
Key Features:
It is of a high quality
It is durable
Made of thermoplastic nylon and steel
It is noiseless
Specification:
Brand

MummyFit

Weight

8.8 ounces
Best Grip Strengthener Buying Guide & FAQ
Thanks to the free market there is a range of grip strengtheners out there, some of them are great and others are not. In order to enable you to navigate from the bad to the good choices out there, here are some pointers to streamline the process.
How We Chose Our Selection Of Grip Strengtheners
Reviews - A good review is as valuable as gold in our contemporary society; the customer may not always be right but they have the power to make and break a business with their frank opinions. The truth of the matter is that the manufacturers of any given product, including grip strengtheners, are sure to say the best things about what they make. They do not only need to sell products, but they also need to turn a profit. As a result of this, the best place to get the unbridled truth about your potential grip strengtheners is from reviews.
Price - Price is a serious determinant of the caliber of products you can buy. As a general rule of thumb, the higher the price, the better the quality. Isn't it preferable to buy one grip strengthener that can last for years than to buy a bunch of mediocre ones that have to be replaced periodically? The answer to that is quite obvious; it is better to go for a stellar piece of equipment, it will save you money over time. Nevertheless, in some cases, you can find a quality product that is relatively low priced. This is where reviews come in handy, just do your research and it could end up saving you even more money.

Features To Look For In Grip Strengtheners
Fixed vs. Adjustable - When it comes to their resistance, there are two main types of grip strengtheners. With the fixed ones, it's simple, you cannot adjust the level of resistance and as such have to keep buying ones with higher resistance as your strength increases. Nevertheless, these could be handy if they are solely used as a stress release. On the other hand, the adjustable ones are quite versatile, you can have all the training you need for an extended period in one piece of equipment. The downside here is that there are more moving parts involved and as such, durability could be questionable.
Resistance Level - At the core of any kind of workout is resistance levels. It is advisable that you choose a grip strengthener based on your level of expertise or what you want to achieve. For instance, a pro athlete probably will not need to make use of the same type of strengthener used by someone who is using it for rehabilitation. The resistance levels they need vary tremendously, as such this should be taken into serious consideration.
Do You Need to Train Individual Fingers - There are different types of grip strengtheners, designed in different ways in order to train certain areas better. In the case that you are looking to train your fingers individually then opting for one that solely achieves that is wise. There are other designs that aim more at enhancing overall strength, so, the key is knowing what it is you want to achieve.
Efficiency - Purchasing a product that does not help you reach your goal can be one of the most frustrating occurrences. For this reason, it is wise to opt for something that is far from mediocre. Do the research and go with the best choice you can afford, just be sure that it will help you achieve your end goal in the most convenient way possible.
Usability - Chances are that there is a grip strengthener for everyone out there, you just have to find the one that suits you the best. Not all of them are the same size or made of the same material. In order for the one you to be able to adequately make use of one of these devices be sure to read the product specifications and to look for more ergonomic choices.

Types Of Grip Strengtheners
Coil strengtheners - This type of strengthener is constructed with a metal coil at the core. When gripped, it tightens the coil which in turn goes back to its original position on every negative rep.
Spring-based strengtheners - These strengtheners are fitted with handles that are separated by a hinge and bound spring. What determines the overall resistance is the tension and length of the spring.
Articulated strengtheners - These specialized pieces of equipment allow users to train by squeezing each finger individually. Their construction involves a series of springs, which separate the contact patches from a central platform.
Grip Strengthener FAQ
Q: What are hand grip strengtheners?
A: Hand grip strengtheners are pieces of workout equipment used to strengthen the hands, wrists, and forearms, collectively or individually. These devices date back to the early 20th century where their overall design featured wooden handles. They were mainly used by bodybuilders but as they became increasingly popular, they began to feature plastic handles. One of the pioneers of this product was the IronMind brand which introduced a number of innovations that are still influential in the market till date.

Q: What are the benefits of a hand grip strengthener?
A: There is a lot to be gained from using a Hand Grip Strengthener, what most users record is defined forearm muscularity, increased hand endurance, more hand strength and overall nimbleness of the fingers.
Sign Up Now
GET THE VERY BEST OF GEARHUNGRY STRAIGHT TO YOUR INBOX