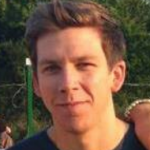 In a world where physical fitness is the order of the day, strength training has become the main focus. With movements such as rows, deadlifts, and chin-ups, muscle mass is enhanced in their performance, for a healthier, leaner look. Although many people manage fine when training, for others, the use of grip strengtheners have proved to assist with a more solid grip for better strength training results. Especially when performing bar-related lifts at the gym, a stellar set of grip strengtheners are vital. So, if you are in the market for the best grip strengtheners, to ensure that you make a good choice, the below list will certainly help.
The Best Grip Strengthener
Best Grip Strengthener Buying Guide & FAQ
Thanks to the free market there is a range of grip strengtheners out there, some of them are great and others are not. In order to enable you to navigate from the bad to the good choices out there, here are some pointers to streamline the process.
How We Chose Our Selection Of Grip Strengtheners
Reviews - A good review is as valuable as gold in our contemporary society; the customer may not always be right but they have the power to make and break a business with their frank opinions. The truth of the matter is that the manufacturers of any given product, including grip strengtheners, are sure to say the best things about what they make. They do not only need to sell products, but they also need to turn a profit. As a result of this, the best place to get the unbridled truth about your potential grip strengtheners is from reviews.
Price - Price is a serious determinant of the caliber of products you can buy. As a general rule of thumb, the higher the price, the better the quality. Isn't it preferable to buy one grip strengthener that can last for years than to buy a bunch of mediocre ones that have to be replaced periodically? The answer to that is quite obvious; it is better to go for a stellar piece of equipment, it will save you money over time. Nevertheless, in some cases, you can find a quality product that is relatively low priced. This is where reviews come in handy, just do your research and it could end up saving you even more money.

Features To Look For In Grip Strengtheners
Fixed vs. Adjustable - When it comes to their resistance, there are two main types of grip strengtheners. With the fixed ones, it's simple, you cannot adjust the level of resistance and as such have to keep buying ones with higher resistance as your strength increases. Nevertheless, these could be handy if they are solely used as a stress release. On the other hand, the adjustable ones are quite versatile, you can have all the training you need for an extended period in one piece of equipment. The downside here is that there are more moving parts involved and as such, durability could be questionable.
Resistance Level - At the core of any kind of workout is resistance levels. It is advisable that you choose a grip strengthener based on your level of expertise or what you want to achieve. For instance, a pro athlete probably will not need to make use of the same type of strengthener used by someone who is using it for rehabilitation. The resistance levels they need vary tremendously, as such this should be taken into serious consideration.
Do You Need to Train Individual Fingers - There are different types of grip strengtheners, designed in different ways in order to train certain areas better. In the case that you are looking to train your fingers individually then opting for one that solely achieves that is wise. There are other designs that aim more at enhancing overall strength, so, the key is knowing what it is you want to achieve.
Efficiency - Purchasing a product that does not help you reach your goal can be one of the most frustrating occurrences. For this reason, it is wise to opt for something that is far from mediocre. Do the research and go with the best choice you can afford, just be sure that it will help you achieve your end goal in the most convenient way possible.
Usability - Chances are that there is a grip strengthener for everyone out there, you just have to find the one that suits you the best. Not all of them are the same size or made of the same material. In order for the one you to be able to adequately make use of one of these devices be sure to read the product specifications and to look for more ergonomic choices.

Types Of Grip Strengtheners
Coil strengtheners - This type of strengthener is constructed with a metal coil at the core. When gripped, it tightens the coil which in turn goes back to its original position on every negative rep.
Spring-based strengtheners - These strengtheners are fitted with handles that are separated by a hinge and bound spring. What determines the overall resistance is the tension and length of the spring.
Articulated strengtheners - These specialized pieces of equipment allow users to train by squeezing each finger individually. Their construction involves a series of springs, which separate the contact patches from a central platform.
Grip Strengthener FAQ
Q: What are hand grip strengtheners?
A: Hand grip strengtheners are pieces of workout equipment used to strengthen the hands, wrists, and forearms, collectively or individually. These devices date back to the early 20th century where their overall design featured wooden handles. They were mainly used by bodybuilders but as they became increasingly popular, they began to feature plastic handles. One of the pioneers of this product was the IronMind brand which introduced a number of innovations that are still influential in the market till date.

Q: What are the benefits of a hand grip strengthener?
A: There is a lot to be gained from using a Hand Grip Strengthener, what most users record is defined forearm muscularity, increased hand endurance, more hand strength and overall nimbleness of the fingers.