Best Battle Ropes in 2022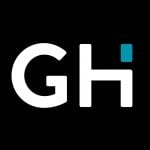 This product guide was written by GearHungry Staff
Last Updated
June 25, 2018
GearHungry Staff
GearHungry Staff posts are a compilation of work by various members of our editorial team. We update old articles regularly to provide you the most current information. You can learn more about our staff
here
.
GearHungry may earn a small commission from affiliate links in this article.
Learn more
If you are a regular at a gym, or you've done any military-style outdoors boot camps, you will already be familiar with the battle rope. It's that thick bulky, evil looking, tug of war style instrument of torture that Personal Trainers like to inflict on their victims regularly. Sorry, correction, their paying clients! It is also an incredibly powerful and effective way of packing on lean muscle mass and torching body fat. Got your attention? Thought so! The key to their effectiveness is that they can be used to work each arm independently. Straight up they aren't easy to use, but then, nothing worthwhile in life ever is. What they are though is fun, intense and quick to promote visible results.  Ready to get yourself battle ready? Then check our 10 best battle ropes below.
The Best Battle Rope
Zeny Workout Battle Ropes
Zeny is a well-respected fitness brand, and their range of exercise training ropes are the perfect additional conditioning tools for any series fitness fanatics. These Battle Ropes deliver a full body conditioning workout that is focused heavily on increasing your muscular endurance and your cardiovascular strength. Basically, you get fitter, faster by incorporating some of this excellent rope style training into your workout routine.
The Zeny ropes are well constructed and durable enough to withstand regular and heavy intense usage. Best used wrapped around a pole or a tree if you are using them outdoors or anchored down for indoors use (note anchor not included with purchase). Note that you could also opt to use your ropes old school style, for climbing too. Overall using Battle ropes is going to improve your grip, build core and arm strength and generally torch fat and burn calories for a more muscular and lean physique. Sounds great right?
These Battle Ropes feature ergonomic, comfortable grip handles that are wear resistant and won't fray. They're also portable so you can carry them with you if you decide to take your training outdoors. There are 3 lengths available, you choose your weapon of fat destruction! Be sure to also check out our list of the best home gym equipment for more great items like this. 
Key Features:
Nylon covered sleeves for friction protection
Durable and heavy Dacron construction
Available in 3 lengths – 30ft, 40ft & 50ft
1.5-inch thickness
600D Oxford Waterproof
Provides a full body workout
Power Guidance Battle Rope
Power Guidance Battle Ropes make the perfect gym accessory for anyone who is ready to take their training to the next level; whether you are a professional working in a gym, or running outdoor style training camps. Slam, drag, whip or move your ropes in waves and really inject some power and fun into those training sessions. For anyone who loves a challenge and wants to go to the next level with their fat burning and power building results, then these are a must.
These have been built and engineered to last with their sturdy anti-friction nylon coated sleeves, and heat shrink handles. That means that however vigorously you pound those ropes, they shouldn't fray or come apart. They won't cause unnecessary friction burns and blisters on your hands (although we don't know about you, we always wear our weight training gloves!) They come with convenient coated handles that measure 1.5 inches in diameter and 6 inches in length so plenty of grip.
Included with your purchase you don't just get the Battle Rope, you also get the Rope Anchor too with heavy duty screws to fix down. The Ropes are available in three different lengths, the longer the length, the harder the effort so make your choice in advance about how far you want to push your body with your new best battle rope.
Key Features:
Made from superior quality DACRON fiber
All ropes are nylon sleeve covered to prevent friction
High-quality heat shrink ends for training grip and hand protection
Free battle rope anchor included
Profect Sports Pro Battle Rope
The Pro Battle rope is a durable product that comes with an anchor strap kit. It lifts up your endurance exercises higher than other battle ropes competing with it. Made from a 100% poly-dac fiber, it has all that it takes to achieve to engage the abs, arms, legs, shoulders and in any toughness endurance workout. It effectively conditions the heart, lungs and other vital organs of the body whilst rapidly burning away that unwanted body fat. It comes with an upgraded DuraMax protective sleeve, stainless steel Carabiner, and heavy-duty coated handles to ensure maximum grip to enhance concentration and protect your hands.
Since it is made from high-quality special polyester material, it will not wear out or come apart neither will it tear. This simple but effective equipment allows you to maximize your training experiences in a minimum amount of time. It is quick and easy to set up and adjust, whether indoors or outdoors and great results are guaranteed after just a few moments of use with minimal effort and strength applied. The Pro Battle ropes are also very convenient to travel with and you are assured of a superior quality product. That is why we give you a 100% money-back guarantee.
Key Features:
Stainless steel Carabiner
Heavy duty and extra long-coated handles to protect hands
Easy and quick to set up anywhere, anytime
Reinforced anchor straps
Fire Breather Battle Training Ropes
For all body types, males and females, and for all fitness levels (although not for the faint-hearted or the wimpy!) these Fire Breather Battle Training Ropes help you take your training to beast mode! Improve your cardio power and strength, burn serious calories and really challenge your body and your mind. By combining both cardio and strength training into one short and sharp exercise, you will fast track your results. If you are tired of a regular cardio on the treadmill, than this will be a perfect substitute.
Save time by doing much shorter workouts but still be as effective. Using these Battle ropes, you'll impact all your major muscle groups at once. We're talking core, biceps, shoulders, and legs simultaneously engaged and under tension.
These are great to use at home, outdoors or as part of a CrossFit session. You get three different sizes The more extended the rope, the more challenging the activity so go for the longest, 50ft rope if you really want to advance your Battle Rope training. You also get a Bonus anchor set kit and an E-Workout Book with your purchase so plenty of ideas on how to get the most out of your new purchase. Brilliant when used in conjunction with other fitness equipment including weight bench training sled and the ab bench to really carve and hone a muscular and robust body.
Key Features:
Nylon covered sleeves for friction protection
Durable and heavy Dacron construction
Free Anchor Set included along with a Workout Book
3-Strand twisted design
Available in 3 lengths; 30ft, 40ft and 50ft   
1.5-inch thickness
Heat shrink handles for extra hand grip and protection
Available in Black or Blue
Provide a full body workout
Perfect for all fitness levels
Portable and perfect for indoors and outdoors training
Specification:
Brand

FireBreather Training
If you want a tough and intense workout that really challenges your body, then Battle Ropes are where it's at. For supercharged results and plenty of fun, they don't come much better than pounding and waving these heavy duty ropes. Fantastic for smashing out some of that pent up stress and tension too. Regularly doing the same gym routine can lead to a plateau in your results. Introducing something new and dynamic could be just the thing your body, mind, and spirit is looking for.
With these Garage Fit Battle Ropes you will be smashing those goals and giving yourself a power-packed cardio and strength conditioning workout. They come in three different lengths so if you are just starting out, then maybe opt for the 30-foot rope so that you can hone and perfect your rope technique. The longer the rope, the more challenging the exercise.
With this brand of exercise rope, you are getting a seriously well-constructed end product that won't snap or fray. It's made from heavy-duty polyester which has been designed to be wear resistant and protected against unwanted unraveling. The 10-inch fitted ends are waterproof and friction proof so no matter how much of a sweat you break out in, you won't lose your cool or your grip.
There are 4 different color options too. The additional color threaded through the ropes has a couple of functions. Not only do the ropes look more attractive, but they are easy to spot, clean and maintain too. Grab your Battle Rope and get yourself in the zone today! If you are looking to upgrade your workout equipment, then make sure you read our resistance band review or our squat racks review.
Key Features:
Nylon covered sleeves for friction protection
Durable and heavy Dacron construction
3-Strand twisted design
Available in 3 lengths; 30ft, 40ft and 50ft   
1.5-inch thickness
Heat shrink handles for extra hand grip and protection
Provide a full body workout
Perfect for all fitness levels
Portable and perfect for indoors and outdoors training
4 color options with bright colored tracking for rope maintenance
NEXPro Battle Training Ropes
The NEXPro training rope is made from a high tensile and water-resistant material that won't wear, fray or snap. It's incredibly strong and durable and designed to take a beating. Whether you are working out indoors or in the great wide outdoors you can count on your NEXpro rope to support you and your fitness goals. It's a lean, mean, battle fighting machine, just like you will be after a few months of incorporating this style of training regularly into your workouts.
Note all battle ropes are created equally so be careful about cheaper versions that will just fray. The unique blend in this version of polypropylene and polyester is what gives it both its high strength but also its lightweight core. It has excellent water resistance plus its been treated to withstand UV damage so if you do train outside and enjoy military-style boot camps, this could be the best battle rope for you.
With its yellow tracking line, it's easy to clean and maintain and also visible. No-one wants to be tripping up over a battle rope and face planting in the gym! Depending on the length of the rope will determine how challenging your workout is. The longer the rope, the heavier it is too. Here's how the different lengths measure up:
1.5 x inch x 30 foot – 12 pounds
1.5 x inch x 40 foot – 18 pounds
1.4 x inch x 50 foot – 24 pounds
For anyone serious about their sport and advancing their training to the next level, these make the perfect addition to a workout whether you are a boxer, do mixed martial arts, play tennis, swim or just love the gym. Prepare to get stronger and leaner in next to no time. After the extensive exercise with these battle ropes, you will definitely need a cooling towel to cool you down. 
Key Features:
Nylon covered sleeves for friction protection
100% Polypropylene and Polyester high tensile strength
3-Strand twisted design
Available in 3 lengths; 30ft, 40ft and 50ft   
1.5-inch thickness
600D Oxford Waterproof Sleeve
Heat shrink handles for extra hand grip and protection
Provide a full body workout
Perfect for all fitness levels
Portable and perfect for indoors and outdoors training
Specification:
Brand

NEXPro

Weight

20 pounds
The Super Deal is a wise choice because it comes with all the features you'd expect from a high quality and durable exercise rope that's been designed to take a proper pounding. However, it's fairly budget friendly too. It's constructed out of 100% Poly Dacron so its been built to last and to be water resistant. Great if you like to take your training outdoors. The 3-strand twist design so popular with most Battle Rope manufacturers ensures that it won't unravel or fray. The waterproof sleeve also helps reduce friction and makes the rope more comfortable to use.
With 6 different versions to choose from (3 lengths each and 2 different thicknesses), there is a Super Deal battle rope to suit all levels of fitness as well as budgets. Our handy guide to the best fitness gifts features more great products like this. 
Key Features:
Nylon covered sleeves for friction protection
100% Poly Dacron
3-Strand twisted design
Available in 3 lengths; 30ft, 40ft and 50ft   
Available in 2 thicknesses; 1.5-inch or 2-inch
600D Oxford Waterproof Sleeve
Heat shrink handles for extra hand grip and protection
Provide a full body workout
Perfect for all fitness levels
Portable and perfect for indoors and outdoors training
Orange and Yellow tracking line
Specification:
Brand

SUPER DEAL

Weight

3 pounds
Trademark Innovations Battle Rope
Trademark Innovations heavy duty training ropes are ideal for adding extra variety and endurance into your regular workouts. Durable and waterproof so that you can take them outside to train, they can really power up your performance. It is amazing how liberating but also how difficult climbing up a rope can actually be!
With 3 lengths to choose from, you are in complete control of how hard you want to work out. If you know that you want to advance your battle rope workouts or if you are on the taller side, then go straight away for the longest length. That way you know that you can really progress your training goals.
If you are heading outdoors for your workout, you will probably want to anchor your rope to a tree for extra support. There's no surprise why ropes form such a fun and foundational part of boot-camp training programmes. They are great to use solo or in teams.
All you need is to bring plenty of power, positivity, and perseverance. Don't worry if when you are starting out all you can manage is 20 seconds beating the ropes before you are totally exhausted. That's entirely normal as it requires such substantial physical output and exertions. Believe us though, you will soon be a master of the Battle Ropes and wondering why you were never incorporating these bad boys into your workouts before now! And for extra support duting these rope workouts, use one of the weightlifting belts from our list.
So what are you waiting for, it's about time you got yourself ready for battle. You've got all the gains to make and some serious fun to have along the way with your Trademark Innovations Battle ropes.
Key Features:
Nylon covered sleeves for friction protection
Durable and heavy Dacron construction
3-Strand twisted design
Available in 3 lengths; 30ft 40ft and 50ft   
Heat shrink handles for extra hand grip and protection
Water resistant material
Provide a full body workout
Perfect for all fitness levels
Portable and perfect for indoors and outdoors training
Specification:
Brand

Trademark Innovations

Model

ROPE-TRNG-30-P
Battle Ropes Buying Guide
Benefits of Training with Battle Ropes
Training with battle ropes is a really fantastic way of your body learning how to maintain intensity for more extended periods of time. You quickly get a build-up of lactic acid in your upper body, and that intensity can really help with enhanced conditioning training. That's especially relevant if other techniques you've been using have started to lead to a plateau in your results. Battle ropes are actually one of the secret training weapons of many competitive athletes, especially MMA style fighters. They are especially useful for intense power drills.
They are fun, dynamic and engaging and can put some joy back into what might have become a dull training programme. They also help you to develop mental strength which can be a great stress buster. Just doing 15 seconds might seem an uphill struggle when you are starting battling with the ropes. With focus, determination and dedication though, it won't be long before you are smashing through the 1-minute barrier and beyond.
Where the waves created from rippling the ropes create different levels and patterns of power and motion, it is clearly visible to see any dominance or imbalance in body strength and stability. In most people, one side of their body moves differently to the other and the battle rope effectively highly this so any weaknesses can be targeted.
Battle rope training should work out your abs, back, and glutes as well as your entire upper body. Throw in some large compound movements like jumps, lunges, and squats too to really power up your performance.
Tips When Using Battle Ropes
To make the most out of your workouts using battle Ropes, there are a couple of top tips recommended by fitness industry professionals that you should try and practice.
Whole-body training – while on the surface of things battle ropes seem like they are working the upper body only if you focus on stabilizing through your legs and hips and keep yourself grounded and centered, you will generate so much more efficient power. So when you are doing your wave training with ropes, really be mindful of engaging your feet, legs, hips, and shoulders and be careful not to stand too rigidly. You want power and strength, not stiffness.
Breath- Always seems like an obvious one but you really would be surprised just how many people actively hold their breath while exercising rather than consciously breathing. With rope workouts you are going all out hell for leather, 100% concentrated exertion. So do not forget about your breath. It's what will get you successfully through those last few painful seconds before you are entirely spent. Try actively managing your breath to the rhythm of your movement.
Relax – Again, this might sound counter-intuitive but the key to a successful workout is to relax into it and really enjoy it. Don't be tempted to grip onto the ropes for dear life. Hold them lightly and almost casually, even relaxing your arms, shoulder, torso, and your facial muscles. No sticking your tongue out in concentration! Just relax into your ropes and power them away. You'll be surprised how much longer you will be able to sustain your active output if you just relax a little.
Workout Routines With Battle Ropes
Not really sure what you should be doing with your exercise ropes? Don't worry, there really are plenty of resources and training videos you can watch on Youtube and the internet as a source of inspiration. The most common is what's known as the Wave series and done correctly, without any downtime, it really is a killer!
You can carry out your Waves in a number of ways. Timed intervals for example or perhaps reps? When you first start out just 20 seconds is probably going to feel like an eternity, but you'll soon be smashing your personal bests and setting yourself new goals and challenges. Don't be afraid to experiment and switch things up a bit using one hand, double hands, etc.
The two most commonly practiced exercises with your training ropes are going to be classic single-handed alternating waves and battling rope crossovers where instead of rippling the ropes, you slam them to the floor. Both are fantastic at letting go of any pent-up stress and aggression and will get you sweating and firing on all cylinders in literally a matter of seconds.
You can also use your power ropes to carry out lots of partner exercises. They make a great piece of equipment for team drills, and there's nothing better for raising that competitive spirit. Plus, it can be an awful lot of fun too, and bring plenty of energy and dynamism to your workouts.
Below we've listed out some of the most popular exercises you can carry out with your battle ropes. Start out with just 15 seconds of each and as you get stronger and fitter and your overall endurance increases, you will soon be increasing these times.
Alternating waves – standing with your feet shoulder-width apart and with one end of the rope in each hand, squat down slightly. Then create a rippling, wave motion with each alternate arm. Sounds more straightforward than it is to perform!
Double arm slams – again, standing with your feet shoulder-width apart and with one end of the rope in both hands, squat down slightly. Then lift up both ends of the rope together and slam them with as much power as you can to the floor. You are going to expend some serious energy and release plenty of frustration doing this one.
Jumping jacks – grab a rope in each hand and you got it, extend your legs out and your arms upwards at the same time in a jumping jack motion. Be prepared to work up quite a sweat.
Russian twists – get down onto the ground into a seated position and lean your torso back so that you are at a 45-degree angle. Now perform a Russian twist with the ropes firmly held in your hands. It's a tough one!
Alternating waves with a lunge – a variant on the first exercise, now that you've got the hand of your ropes what about throwing in a deep lunge at the same time? You really will work that coordination, core, and balance this way.
There are so many other exercises you can do with your battle ropes, but the above are highly effective and great for when you are starting out.
Battle Ropes FAQ
Q: What are battle ropes?
A: The best battle ropes come in various lengths, thicknesses, and weights too. The best battle ropes will be constructed from durable polyester, poly dacron, or a mixture of both. They're designed to be wear-resistant and as they are commonly used outside, should be waterproof too. The ends will usually feature heat shrink caps to prevent fraying and friction and to protect your hands further.
Typically, your Battle Rope will be either 30, 40, or 50 feet long and the longer the rope, the heavier overall it will be and therefore the harder you will end up working out. Most home-style gyms don't really have space for a 50 feet rope, so you will see these more commonly in professional gyms and especially in CrossFit gym where they are incredibly popular.
The Ropes provide very effective workouts because they force your body to work both aerobically and anaerobically. They work the entire body hitting it from different planes of motion, and it's this that gives them their almighty fat-burning power. There really is nothing quiet While anyone can pick up a rope, there is enormous scope for advancement which is why they are today so popular with beginners right through to elite performers.
Q: Can I combine battle ropes with weights?
A: Absolutely yes, in fact, you will supercharge your results if you are also incorporating some weight training into your regular workout routines. You already know the many excellent benefits of weight and strength training so adding in some powerful battle ropes is going to seriously increase your power, strength, endurance your durability. For serious gains do a double whammy.
Battle rope training is really going to amp up and take any other professional or recreational exercise you are doing to a whole new level. As your strength, stamina, and endurance increases you will notice that you begin to make serious strides in your physical output. If you are also weight training, the improvement in your core strength will really help you lift more substantial weight and to increase your reps.
For weightlifters and powerlifters, incorporating some battle rope exercises can be particularly useful. The action of using the ropes creates a lot of additional strength and mobility through the scapular. This is critical for lifters so the more your train, the more you will gain! Through increased scapular stability and movement, you will soon find that your snatching and squats are also significantly improved.
Sources:
Discover the Body-Transforming Power of Battle Ropes, Sparkpeople
A Beginner's Guide to Battle Ropes. Onnit Academy
20 Epic Battle Ropes Exercises, Greatist
Power Up With Battle Ropes. Oxygen
Sign Up Now
GET THE VERY BEST OF GEARHUNGRY STRAIGHT TO YOUR INBOX