Best Free Weights In 2022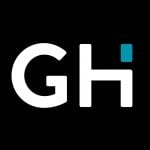 This product guide was written by GearHungry Staff
Last Updated
May 31, 2019
GearHungry Staff
GearHungry Staff posts are a compilation of work by various members of our editorial team. We update old articles regularly to provide you the most current information. You can learn more about our staff
here
.
GearHungry may earn a small commission from affiliate links in this article.
Learn more
Weightlifters that have developed an effective weightlifting program aren't necessarily adept at sourcing great options in weightlifting equipment. Barbell buyers that could do with a pull in the right direction for best free weights should continue reading.
Even if you are already a fairly powerful guy or gal due to extensive workouts on your biceps and you've got your tempo ratio down to a tee, it doesn't mean to say that you are capable of lifting the better choices in dumbbells out of a bunch of options.
So, in order to avoid being a bit of a dummy by making a poor choice in weights, don't wait any longer to get to grips with the comprehensive list of the more appealing brands in free weights today.
The Best Free Weight
Bowflex SelectTech 552 Adjustable Free Weights
Whatever your motive is for lifting weights at home, making sure you have the top pick of weightlifting gear could prove significant. Apart from the useful adjustable system on the Bowflex SelectTech 552 Dumbbells, this best choice in free weights is incredibly versatile.
And if you're in a hurry to seriously increase your muscular strength with well-planned reps workouts, the one-of-a-kind dial system to change the weights on your dumbbells should help you get the most out of your sessions. 
Weightlifters that don't like the idea of picking up a wallet that feels like a feather due to lack of cash will be very pleased with the fantastic price on this popular set of dumbbells.   
Key Features:
Individual dumbbells can take up to 52.5 lbs in weights
Can be easily used for a variety of workouts
A matchless dial system for weight adding is incorporated into the design
Users have a very comfortable grip adding to the safety aspect
Sturdy and compact dumbbells providing peace of mind
Specification:
Brand

Bowflex

Model

100182

Weight

118 Pounds
BalanceFrom GoFit All-Purpose Dumbbells
Workout fanatics that take themselves a bit too seriously may still like the idea of working out with weights that are able to lift the mood in almost any testosterone-filled gym.
And by making the wise choice of adding BalanceFrom GoFit All-Purpose Dumbbells in the best free weights to your online basket, having more uplifting reps or compound exercises should be easily achievable.
The three sets of dumbbells and range of weights offered by this leading supplier in sports equipment allow users to be as flexible as they hope to be when working on their physique. The neoprene dumbbell handles let users keep their focus on getting through one of their gruesome workouts. You can combine this with one of the best weightlifting belts from our list.
Key Features:
Capacity of 32 lbs can be reached with these cool-looking dumbbells
Three pairs of dumbbells are part of this popular set
Convenient stand for the set of weights is included 
Safety feature in the form of hexagonal weight heads
An assembly tool is included in this impressive product
Specification:
Brand

BalanceFrom

Model

BF-D358

Weight

32.1 Pounds
ATIVAFIT Adjustable Dumbbell
The AtivaFit Adjustable Dumbbell is an alternative to the traditional rack of dumbbells. It's similar in design to the BowFlex SelectTech 552 adjustable dumbbell we featured earlier in this list as our Best Choice product. The main difference? This one is slightly cheaper. Having said that, at over $300, it's still a lot of money to invest in a dumbbell. 
We think the price is warranted though. This amazing design will save you so much space and afford you a huge amount of variety in your workouts. This one dumbbell is equivalent to 17 standard dumbbells. It's super easy to change the weight, you just need to turn the dial on the end of the handle. 
Another reason we like the AtivaFit Adjustable Dumbbell is the comfortable rubber-covered handle. If you're tired of the feeling of cold metal dumbbells, you'll really appreciate this feature.
Key Features:
Maximum weight – 71.5 lbs
Replaces 17 dumbbells
Quick switch weight
Plastic tray 
Rubber-covered ergonomic handle 
Specification:
Brand

AtivaFit

Model

Adjustable dumbbell

Weight

71.5 Pounds
Yes4All Adjustable Free Weights With Connector
Just as it's crucial for people who like to challenge themselves with going up weights during sessions to have a spotter at hand, keep fit enthusiasts with an eye on a new set of free weights are advised to seek help in such matters. One thing is for sure though, the Yes4AII Adjustable Dumbbells in our list deserve their spot.
And although these dumbbells are made to be tossed around during exuberant workouts, accidental dropping of the weights is highly unlikely due to the extensive knurling on the handles. Getting to the kind of bicep strength you were aiming for with these best free weights that go up to 200 lbs. should not be met with too much resistance as a result of the seamless weight changing system.
In terms of being able to get on with a workout with many different weights and related equipment, you couldn't pick a better option. Indeed, circuit training with these babies will not be interrupted to the point where you're not gaining the benefits targeted with this superb example of free weights. Make sure you also check our guide to the best kettlebells and kettlebell alternatives.
Key Features:
Maximum of 200 lbs on these solid dumbbells
Cast iron weight plates are part of this superb option  
Safe workouts easy to manage with cutting-edge star-lock collars
A non-slip grip with the formed chrome dumbbell handles
Easy to store and set up for busy weightlifters
Specification:
Brand

Yes4All

Model

ZZCE

Weight

67.5 Pounds
CAP Barbell 40-pound Adjustable Dumbbell Set With Case
It goes without saying that if we're dead serious about achieving a specific set of goals in body perfection that we'll need the right tools. Choosing the incredibly solid CAP Barbell 40-pound Adjustable Dumbbell Set will not only allow dedicated weightlifters to be successful but also foster a more enjoyable workout.
Indeed, just because many fitness fans believe in the old adage of 'no pain – no gain', it doesn't mean to suggest that we can't have fun when putting our muscle strengthening aspirations to the test. And as well as getting closer to achieving the perfect shape, the construction of the carry case provided in this set complement a fuss-free workout.
Increasing the amount of reps you do in a session as part of your aim to increase muscle power should be a breeze with regards to changing the plates. Of course, in order to be able to concentrate on your weight training program, it's vital to buy the better free weights online with a secure locking system. 
Key Features:
A total of 40 lbs can be added to this fine set
Solid steel handles for damage-free sessions
Suitable for a range of workouts on biceps and triceps
A strong plastic case for carrying the set is included
Secure threaded collars provide peace of mind
Specification:
Brand

CAP Barbell

Model

RSWB-40TPB

Weight

39.7 Pounds
Omnie Adjustable Dumbbells With Gloss Finish And Secure Fit Collars
Motivated bodybuilders with good intentions when searching for options in one of the best free weights may not find it easy to make their selection. However, if you don't see the many positive features in Omnie Adjustable Dumbbells with Gloss Finish and Secure Fit Collars, then you need to look a bit harder.
Not only is this set built to last, but the superb design of the barrel rod and handle allows for far more mobility. Indeed, the last thing weightlifters and fitness freaks alike would want is to be restricted in some of the techniques they work on.
And just like the inclusion of calisthenics is crucial when planning a good weight training program, ensuring you put this hardwearing pair of dumbbells into you online basket could mean the difference to success and struggling during workouts. To avoid injuries, check out our guide to the best weightlifting shoes.
Key Features:
Capacity of 60 lbs of plates can be added
Durable design makes this product a good investment
Easy to change the plates without holding up workouts       
Two textured-chrome handles are included
A perfect length of barrel rod complete with a chrome exterior
Tone Fitness SDKC2S-TN030 Kettlebell Body Trainer Set With DVD
Make no mistake about it, if you really want to get your body toned up for once and for all, you'll need to check out the very best in workout equipment. Whether you buy a free weights set or you opt for superb kettle bells like Tone Fitness SDKC2S-TN030 Kettlebell Body Trainer Set with DVD, it should be in your own hands to achieve your body beautiful goals.
And when reading the impressive selling points for this option, it might not be worth continuing your search for the more effective options. Fitness fanatics on a tight budget will be able to make use of the fact that this option of kettle bells are filled with concrete offering an economical choice.
Of course, once you've spent your hard-earned cash on these weights for complete body workouts, it might be time to start looking for clothes you've been unable to fit into for longer than you can remember.
Key Features:
Kettle bells up to the total weight of 30 lbs
Highly-versatile kettle bells allow users to engage in various exercises
Kettle bells are filled with concrete which is encased in vinyl
Well thought-out design which makes them easy to grip
Includes an exercise chart and workout DVD
Specification:
Brand

Tone Fitness

Model

SDKC2S-TN030

Weight

30 Pounds
AmazonBasics Neoprene Free Weights
Making it big in the world of weightlifting may be something you have on your mind but if you don't make the right selections in best free weights, you could end up being a big flop. Of course, getting your body into good shape without any real ambitions is a good enough reason to grab hold of this AmazonBasics set of dumbbells.
And spending a few hours in your home gym as part of your quest to get the perfect body doesn't have to be doom and gloom no matter how difficult the task may be. The bright and colorful weights that make up this free weights set are the perfect tonic for fitness fanatics that like to be as positive as possible.
Superset enthusiasts that believe in the benefits of getting stuck into a number of different exercises with and without the use of weights will find using this set extremely convenient. The fantastic grip on the dumbbells provided by the neoprene coating should help the weightlifter maintain momentum without worrying about accidently dropping a few pounds or so on their foot. 
Key Features:
This set of dumbbells can have up to 20 lbs in weights
Bright and colourful set making workouts much more fun  
A proper grip can be achieved with the neoprene coating
User-friendly stand is added to this dumbbell set
Can be used in both indoor and outdoor venues
Specification:
Brand

AmazonBasics

Model

DUMBBELL SET

Weight

22.3 Pounds
BalanceFrom GoFit All-Purpose Dumbbells in Pair
With this rack of GoFit Free Weights, you can do an intense workout and keep yourself in great shape. You get three pairs of dumbbells (five-pound, eight-pound, and 12-pound), allowing you to mix up the intensity and work your way up to the heavier way. They're perfect for cardiovascular workouts. Plus, you can keep them all tidy on the included metal rack. 
The best thing about these dumbbells is how durable they are. Coated in neoprene, they're suitable for both indoor and outdoor workouts. You can be as rough as you want with these and they'll withstand the beating. Plus, they're designed with a hex-shaped end, which stops them from rolling away. We also like the fact that they come with a two-year warranty. 
Key Features:
Six dumbbells 
Three weights (5-pound, 8-pound, and 12-pound)
Durable, neoprene coating 
Weight rack included 
Two-year satisfaction support 
Papababe Dumbbells Free Weights
If you're looking for a solid set of dumbbells, look no further than these Papababe Dumbbells Free Weights. Available in ten different sizes (from five pounds to 50 pounds), they're a great option if you want to slowly build up an entire set of free weights. Of course, you'll have to buy a rack separately if you want to keep them all in one place. 
One of the biggest selling points of the Papababe Dumbbells Free Weights is that they're super durable. They're made from solid cast iron and covered with a rubber coating, which means you can use them both indoors and outdoors without any worry. They also have a knurled and ergonomic handle, perfect for those last reps when you're struggling to hold on. 
Key Features:
Made from solid cast iron 
Rubber coating 
Knurled, ergonomic grip 
Available in ten sizes 
Free Weight Buying Guide & FAQ
How We Chose Our Selection Of The Best Free Weights
Price – As we appreciate that not all free weights marked up at high prices are always going to be the best options, you'll notice that even items at exceptionally low prices are included in our list.
And why not? Just because something is of high quality like all options in our listing, it doesn't mean that it should cost us the earth.
Brand – When putting together our much-contemplated list of top picks in weights for training, we were not surprised to see options in free weights from heavyweights like Bowflex, CAP and AmazonBasics.
However, rather than just focus on these leaders in this industry, we made sure to include some of the lesser-known brands.  
Review – Almost all online consumers will spend time conducting research in the form of reading lots of reviews related to the products they are after.
When trying to make up your mind on a set of free weights, it's incredibly useful to find out what things consumers of such items liked about their buy as well as negative aspects.
Features To Look For In Free Weights
Fixed or Adjustable – As many things in life are nicer if they don't require too much effort, being able to use dumbbells that are easily adjustable is going to be the preference for many weightlifters.
And although fixed options in free weights are quite popular, choices that can be adjusted with a selection pin or similar device will often come out on top.
Type of Weight – Due to a wide range of options in free weights found on the internet, it is not difficult to find such weight training equipment that is more suitable for our requirements.
As mentioned above, various details of weight training gear can make all the difference to those on the lookout for these products including the shape of the plates, whether they are detachable or moulded.
Coating – Although not such a big deal to large fellas and females that workout a lot, a safety feature in the way of a vinyl coating or similar cover can be the one thing that could persuade a fitness fan to choose a particular brand.
There are certainly some great options in well-made dumbbells that are not only durable but kind to the user with a coating that is much softer than traditional cast iron plates.
Sets or Individual – People that have been working out with free weights for many years should have a range of exercises they can get on with regardless of whether they have one dumbbell or a set.
That said, weightlifters that wish to focus on a specific part of their body may need to search for either a set of dumbbells or an individual item for their needs.
Quality – It goes without saying that purchasers of dumbbells will not be pleased with a product that does not last all that long.
Of course, if you like to thrash around in your home gym – dropping weights on occasions, you will want to buy the more sturdy and quite often more expensive options.
Free Weight FAQ
Q: Are free weights better than machines?
A: It depends on the sorts of workouts you are hoping to get involved with. Many people that use free weights like this option because they have a lot more freedom in the kinds of muscle strengthening exercises they do.
Q:  How do free weights cause you to lose weight?
A: At the end of the day, it's down to the individual to make sure they stay motivated once they start to take part in weight training workouts that include free weights. And not only do heavy people looking to drop a few pounds need to keep their workouts with free weights consistent but also create the most effective program.
Sources:
Free Weights - Encyclopedia
Strength Training With Free Weights - Very Well Fit
Sign Up Now
GET THE VERY BEST OF GEARHUNGRY STRAIGHT TO YOUR INBOX