Last updated:
09 Dec 2020
13 Best Knee Sleeves (Review) in 2021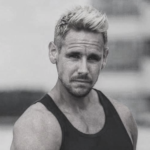 Your guide to this article today is by fitness expert Ben Coleman
Published
November 8, 2018
Is it just us, or are knees not all they're made out to be? It feels like in any sport or activity, the knees are the first to go. You don't work out: you have bad knees. You workout too much: you have bad knees, it seems that you just can't win. We're not yet at the stage where we can replace everyone's knees with bionic, Cyborg-esque super knees, so instead, we need to rely on something else. This something else is knee sleeves, which are a pretty good stopgap between now and the future. They offer support when running, lifting, walking and Cross Fit-ing and contribute to recovery and improved circulation. If you've got the knees of a much, much older man and are sick of the pain, then check out this list of the best knee sleeves, and smash every activity and workout with support and confidence.
The Best Knee Sleeve
Knee Sleeves Buying Guide & FAQs
How We Chose Our Selection of Knee Sleeves
There are some places around the internet that merely spin a random wheel to point at different products, but not here. Instead, we put in some thorough and in-depth research when seeking out the best knee sleeves. This included:
Reviews - Reviews are incredibly useful for finding essential information regarding products that we might otherwise not know about. We also don't have a wide variety of guys and girls with bad knees to test these products out on, so getting advice from people who have used the product is our only option in deciding if the product is worthy enough to make the list.
Quality - With knee sleeves, you're looking for quality material that is breathable, anti-slip and offers good support for the problem area or the whole knee. You can tell if a product is good quality based on the brand, construction, and the design. If it doesn't look and sound like good quality, we moved on.
Price - We can't necessarily say it's just a knee sleeve so price doesn't matter, but you'll have no doubt noticed the differences in price throughout the list. We believe in selecting products that are in everyone's budget, so you're sure to find something to suit you.

Features To Look For In Knee Sleeves
Workout Type - Some knee sleeves are designed for different types of workouts. You will have seen different names such as powerlifting knee sleeves and knee sleeves for squats, so if this is your primary workout, then they will be best for you. If you're more of an aerobic or cardio workout dude, then something designed for running will be designed more towards your needs.
Comfort - If you're going to wear knee wraps then you want them to be comfortable. If they're itchy, too tight, or feel like they're slipping, then you'll more than likely be distracted, which hinders your activity and means that you won't be able to focus on the task at hand.
Material - The majority of knee sleeves you'll find are made from neoprene, which is both stretchable and breathable. If your knee sleeve is made of something different, you might not have the adequate support or comfort that is beneficial.
Support - Speaking of support, weightlifting knee sleeves and knee sleeves, in general, must absolutely offer you the optimum amount of support, other what's the point. To ensure you get this, purchase one in the right size, as anything too small or too large can have disastrous effects. It should provide support around the whole knee, so look out for a product that offers that.
Durability - You might only need your knee sleeve during recovery or you might want to wear it every time you work out. Neoprene is a pretty durable material, but you still need to take care if it as well.
Different Types of Knee Sleeves
Open Knee Sleeve - An open knee sleeve, also known as an open patella sleeve has a hole in the center where the kneecap is. These sleeves provide relief from knee pressure and give extra support to the kneecap that assists in movement and tracking.
Closed Knee Sleeve - A closed knee support sleeve works in the opposite way to the open knee sleeve. They look identical to open patella sleeves except for the hole in the center. The closed style provides the same amount of compression on the kneecap as the rest of the sleeve.
Built-In Stabilizers - A knee support brace with a built-in stabilizer has an extra mechanism in addition to the sleeve itself that provide crucial support and stability and are typically worn by those who are recovering from knee surgery or have suffered extreme knee injuries recently.

Knee Sleeves FAQs
Q: How Do I Measure For A Knee Sleeve?
A: Don't waste time and money guessing your knee sleeve measurements, just get a flexible tape measure and wrap it around a straight leg just under the kneecap. As knee sleeves are flexible they will be able to adapt to bending your leg, but for putting it on at first, you'll need a straight leg to ensure the proper measurement.
Q: When Should I Start Using A Knee Sleeve?
A: If you know what you're doing, then you'll know when you need to wear a knee sleeve. If you're doing a lot of intense, knee-based lifting then wearing a sleeve will provide you extra support, however, if the workout isn't focused on your knees, then they won't do any good.
You may also want to wear a knee sleeve when recovering from injury, or if you do any kind of exercise (such as running) that puts a lot of pressure on the knees for extra support and comfort.
Q: What Do Compression Knee Sleeves Do?
A: A knee compression sleeve is designed to increase blood flow and circulation, which helps to reduce pain and swelling both during and after your workout. This is achieved by trapping your body heat between the skin and sleeve and minimizing patella movement while also increasing strength in the movement of the knee.
Q: How Tight Should The Sleeve Be?
A: Tight enough that it remains in place without requiring constant readjustment, but not too tight that it feels uncomfortable and risks cutting off circulation. This issue is why it's recommended that you carefully measure the knee area before purchasing a knee sleeve. Due to the compression features of knee sleeves, they will feel 'tight' as a rule, but you should have a good enough idea of what's comfortable and what's not in determining whether or not you purchased a knee sleeve that was too small.
If you are in between sizes, then it's advised that you purchase the smaller size because the material tends to slacken after some use. If you bought the size too large, you would end up without the support required for it to be effective.

Q: Are Knee Sleeves Good For Arthritis?
A: With the focus on increasing circulation and offering support while reducing pain and stiffness, some knee sleeves are good for arthritis, but not all of them. If you need something to help you with your arthritis, consult your doctor to find out which type of knee sleeve or brace is right for you.A:
Q: Can I Wear Knee Sleeves All Day?
A: Yes, modern knee sleeves are designed to permit being worn all day, although they won't give you as effective support as a knee brace would. In terms of rehabbing injuries, then you can get away with wearing a knee sleeve all day while you recover, but larger problems might require wearing a brace instead.
Q: Can Knee Sleeves Cut Off Circulation?
A: Knee sleeves are designed to actually promote and improve circulation, but this won't be possible unless you wear and continue to wear a knee sleeve that is far too small for you. Like we mentioned above, you'll quickly discover whether or not your knee sleeve is too tight, and you likely won't wear it long enough to cause any lasting damage.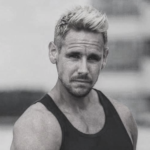 Ben Coleman is our resident sports and fitness product expert who offers a wide range of information in this field. Ben speaks fluently in the language of nutrition, training, and health - with a Fitness and Personal Training B.A (Hon) gained from the prestigious Southampton University in the UK.
The best!
Gear, gadgets & stuff for men
Straight to your inbox