Best Knee Sleeves in 2022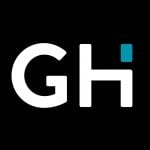 This product guide was written by GearHungry Staff
Last Updated
November 8, 2018
GearHungry Staff
GearHungry Staff posts are a compilation of work by various members of our editorial team. We update old articles regularly to provide you the most current information. You can learn more about our staff
here
.
GearHungry may earn a small commission from affiliate links in this article.
Learn more
Is it just us, or are knees not all they're made out to be? It feels like in any sport or activity, the knees are the first to go. You don't work out: you have bad knees. You workout too much: you have bad knees, it seems that you just can't win. We're not yet at the stage where we can replace everyone's knees with bionic, Cyborg-esque super knees, so instead, we need to rely on something else. This something else is knee sleeves, which are a pretty good stopgap between now and the future. They offer support when running, lifting, walking and Cross Fit-ing and contribute to recovery and improved circulation. If you've got the knees of a much, much older man and are sick of the pain, then check out this list of the best knee sleeves, and smash every activity and workout with support and confidence.
The Best Knee Sleeve
PowerLix Compression Knee Sleeves
The PowerLix Compression is our best choice for those looking for something to support the knee in both sport and recovery. This brand of knee sleeves comes in sizes between 11" – 25", and is crafted to give you comfort and breathability while still providing joint stability and improving blood circulation.
The special knitted design ensures it stays in place with anti-slip construction made possible with silicone gel. There's also four-way compression that allows for excellent mobility so you will have unrivaled support even if it doesn't feel like you're wearing a knee sleeve. And you can combine this with compression socks from our list if you feel leg pain as well.
Key Features:
Lightweight, stylish design for everyday workouts
Made of quality material, holds knee tightly in place whilst you workout, features anti-slip material
Sweat absorption system helps keep your legs dry and odor-free
Waterproof material ensures your knees don't get wet
Specification:
Brand

PowerLix

Model

B07BNVTFM1

Size Range

S – XXL
Mava Sports Knee Support Knee Sleeves
This set of Mava Sports Knee Support Sleeves are comfortable and flexible to suit a variety of sports and activities that eliminates slipping. Its lightweight and soft material mean you can wear it all day, every day without itching, making it comfortable at work, the gym, and while driving.
It's also anatomically shaped, which helps with comfort, but also ensures that injuries are prevented and it even helps speed up your recovery time, so you can hit the gym just as hard as before in no time at all. It's not flashy like other selections, but if you're just after support, then you don't need flashy. Our handy guide to the best weightlifting gloves features more great products like this.
Key Features:
Offers stability and comfort for all manner of workouts, sports or athletics
Lightweight, stylish and ergonomic build for better performance
Protects and relieves pain caused by strains, arthritis and muscle sprains
Easy to wear, unisex and can be used for less active routines, available in a variety of sizes
Specification:
Brand

Mava Sports

Model

B01CUMVQJY

Size Range

S – XXXL
Cambivo 2 Pack Knee Sleeves
Injuries to the anterior cruciate ligament or the meniscus can be very painful and uncomfortable, especially if you love being active. Cambivo 2 Pack Knee Brace is specially designed to give incredible support, relieving the pain whilst giving you ease to work out. It is also highly recommended for physiotherapy after surgery as it compresses the knee tightly in place. Another exciting feature is its ability to support swelling of the knee and also prevent bruises and fitness.
Its tight yet breathable build ensures better air circulation, keeping your knee dry and fresh. It is made of quality materials composed of nylon, premium latex and has great elasticity, made possible by is spandex composition as well. It also features non-slip material to keep the brace firmly in place regardless of the activity you engage in. These knee sleeves are easy to wear and remove, without necessarily using straps to loosen or tighten it. It is easily washable (hand wash) and really durable. You may also be interested in some of the best cold packs from our list, so check them out.
Key Features:
Ideal for a variety of sporting activities helps to protect your knees comfortably
Helps pain relief caused by ACL damage, sprains, and similar conditions
Lightweight and helps lessen inflammation and works to heal muscular injuries faster
Features slip-resistant material to hold sleeve firm
Specification:
Brand

CAMBIVO

Weight

6.4 ounces
BLITZU Knee Compression Sleeve
The BLITZU Knee Compression Sleeve is designed for people with specific knee injuries. Designed for meniscus tear, ACL, MCL, and PCL injuries, it keeps everything in your knee tight together, so you don't roll on it and damage it further. In the pack, you get two knee sleeves, made from POWER+ Premium Performance Fabric, which is a durable, breathable, and moisture-wicking material. It even protects your skin from UV rays, in case you're wearing them with shorts. Another reason to buy this knee sleeve is that it has reinforced patella stabilization, designed to keep your patella in the proper position whilst exercising. 
Key Features:
Made from POWER+ Premium Performance Fabric
Moisture-wicking
Reinforced patella stabilization 
Available in three colors 
Available in four colors 
UFlex Athletics Compression Knee Sleeves
A stylish, highly functional knee sleeve to complement your workout gear is exactly what the UFlex Knee Compression Brace promises. It is built to provide absolute protection for your knee using high-quality material, stretching to provide compression for your knee even for intensive workouts. Its silicone gel lining also works to keep the sleeve in place and prevents it from slipping.
Relief for existing knee pains is another feature the UFlex does tremendously well, giving the needed support to your knees while keeping it warm and restricting movement of the patella whilst you work out. It also helps to improve blood flow and delivers great results for most physical activities, if not all. Another great feature we absolutely love is its ability to absorb sweat easily and remain dry even in high-pressure workout sessions. If you are looking for a durable knee sleeve that can last long after rigorous use, you can trust the UFlex to be just that and more. You may also be interested in some of the best muscle rubs from our list. Check them out.
Key Features:
Strong, provides great comfort and support for all physical activities
Helps to relieve pain and aid quick recovery
Features slip-resistant silicone to hold the brace in place
Lightweight, durable and easily washable
Iron Bull Strength Knee Sleeves
Using Neoprene Flex material, the Iron Bull Strength Knee Sleeves are a great choice when searching for maximum support, compression, and stability in lifting, CrossFit, and more. Thanks to a 3D design, it provides a contoured fit that helps with breathability, ensuring much-sought-after comfort during a workout.
Along with this, it will also support you during recovery from injury, as well as helping avoid further injury in the future. When on the road to recovery, it can be tempting to do our workout as normal, while you should wait until you're back to full strength, this knee sleeve will help make that journey just a little bit more bearable. This can be a thoughtful fitness gift for your loved ones who like to workout and have knee pain.
Key Features:
Built with strong, neoprene material for optimum compression and support
Features slip-resistant technology to keep the sleeve firm and unmovable
Ideal for weightlifting, squats, aerobics, athletics, and many other physical activities
Lightweight, durable and available in a variety of sizes
Specification:
Brand

Iron Bull Strength

Model

B01H434BQY

Size Range

S – XXL
Nordic Lifting Knee Sleeves
This pair of Nordic Lifting Knee Sleeves is the ideal choice for anyone seeking extra support during weightlifting. The Neoprene Sleeve is just 7mm thick, which gives you the perfect balance between reliability and will help provide muscle and joint protection while doing squats on a squat rack as well as other sporting activities.
For anyone who's concerned about suffering an injury at the rack or on the track, these are an excellent solution for ensuring that you remain fit and healthy and don't spend any time on the sidelines. If you're a powerlifter, cross trainer, or engage in other intense workouts, these are a life knee saver.
Bear KompleX Knee Sleeves
An awesome and lifting knee sleeve, the Bear CompleX is an excellent choice for wrestlers, weightlifters, and more, and is sure to provide comfortable and reliable support for your knee even if you overdo it – we've all been there at least once, it's cool.
They reduce knee pain during intense activities, and they also improve blood circulation to prevent injury, which is essential in activities like these. As a bonus, the knee sleeves are also reversible, so you can mix and match and switch it up if you ever feel your workout attire is getting a bit boring.
Bauerfeind Sports Knee Sleeves Support
Or premium choice for knee sleeves is the Bauerfeind Sports Knee Support. This sweet, ultra-supportive item provides knee stabilization that is essential in fast-paced sports, as well as high-intensity training sessions, while the anatomically contoured pad focuses on the problem areas to help improve recovery and prevent further injury.
Despite its snug fit, it still allows for excellent freedom of movement thanks to the Air Knit fabric which will also contribute to breathability. It's designed to absorb and expel moisture, which is great news for the heavy-sweaters, and eliminates any and all limb stresses that could interfere with your performance.
Rehband Rx Knee Sleeves Support
Our best value knee brace might surprise you by being a little more expensive than some other good value products, but trust us on this. The Rehband Rx helps inspire confidence and comfort in any activity, built with an anatomically complimentary design that works for the wearer and provides excellent, flexible knee joint compression.
Providing that crucial reinforcement all around the knee, your activities, sporting or not, will feel transformed. It's great for all ages and is the key you've been searching for to get yourself out there and put greater focus into fitness, whether you're going hard or taking it easy. Find more great products like this by checking out our guide to the best workout underwear.
Mava Sports Knee Compression Knee Sleeves Support
Our final pick for knee support sleeves is the Mava Sports Knee Compression Sleeve, which comes in a 2-pack and is specifically designed to alleviate pain from arthritis, tendonitis, and post-surgery swelling, among a myriad of other issues which can plague athletes old and young.
The anatomically shaped construction is supported with anti-slip silicone that eliminates constant readjustment and makes it comfortable for everyday wear even if you're not hitting the gym but still need the support. There's no stiffness, no circulation limitations, and no worries. Whether you're walking, running, or lifting, it'll stave off that pain that'll ruin any activity.
NEENCA Professional Knee Brace
The Neenca Professional Knee Brace is one of the most popular products of its type on Amazon. Reviewed by over 10,000 customers, it is consistently given glowing reviews. Why is it so popular? Well, the main reason is that it works. If you're suffering from pain in your knees, this will help relieve the pain and allow you to move and exercise again. It's widely used in sports and injury recovery, and it's easy to see why. One of the reasons it's so effective is the innovative 3D cutting technology in knitting. It's cut precisely to fit the curve of your kneecap, keeping everything in its rightful place. The air knit fabric also has the added benefit of being naturally moisture-wicking and allowing air to flow through. 
Knee Sleeves Buying Guide & FAQs
How We Chose Our Selection of Knee Sleeves
There are some places around the internet that merely spin a random wheel to point at different products, but not here. Instead, we put in some thorough and in-depth research when seeking out the best knee sleeves. This included:
Reviews - Reviews are incredibly useful for finding essential information regarding products that we might otherwise not know about. We also don't have a wide variety of guys and girls with bad knees to test these products out on, so getting advice from people who have used the product is our only option in deciding if the product is worthy enough to make the list.
Quality - With knee sleeves, you're looking for quality material that is breathable, anti-slip and offers good support for the problem area or the whole knee. You can tell if a product is good quality based on the brand, construction, and the design. If it doesn't look and sound like good quality, we moved on.
Price - We can't necessarily say it's just a knee sleeve so price doesn't matter, but you'll have no doubt noticed the differences in price throughout the list. We believe in selecting products that are in everyone's budget, so you're sure to find something to suit you.
Features To Look For In Knee Sleeves
Workout Type - Some knee sleeves are designed for different types of workouts. You will have seen different names such as powerlifting knee sleeves and knee sleeves for squats, so if this is your primary workout, then they will be best for you. If you're more of an aerobic or cardio workout dude, then something designed for running will be designed more towards your needs.
Comfort - If you're going to wear knee wraps then you want them to be comfortable. If they're itchy, too tight, or feel like they're slipping, then you'll more than likely be distracted, which hinders your activity and means that you won't be able to focus on the task at hand.
Material - The majority of knee sleeves you'll find are made from neoprene, which is both stretchable and breathable. If your knee sleeve is made of something different, you might not have the adequate support or comfort that is beneficial.
Support - Speaking of support, weightlifting knee sleeves and knee sleeves, in general, must absolutely offer you the optimum amount of support, other what's the point. To ensure you get this, purchase one in the right size, as anything too small or too large can have disastrous effects. It should provide support around the whole knee, so look out for a product that offers that.
Durability - You might only need your knee sleeve during recovery or you might want to wear it every time you work out. Neoprene is a pretty durable material, but you still need to take care if it as well.
Different Types of Knee Sleeves
Open Knee Sleeve - An open knee sleeve, also known as an open patella sleeve has a hole in the center where the kneecap is. These sleeves provide relief from knee pressure and give extra support to the kneecap that assists in movement and tracking.
Closed Knee Sleeve - A closed knee support sleeve works in the opposite way to the open knee sleeve. They look identical to open patella sleeves except for the hole in the center. The closed style provides the same amount of compression on the kneecap as the rest of the sleeve.
Built-In Stabilizers - A knee support brace with a built-in stabilizer has an extra mechanism in addition to the sleeve itself that provide crucial support and stability and are typically worn by those who are recovering from knee surgery or have suffered extreme knee injuries recently.
Knee Sleeves FAQs
Q: How Do I Measure For A Knee Sleeve?
A: Don't waste time and money guessing your knee sleeve measurements, just get a flexible tape measure and wrap it around a straight leg just under the kneecap. As knee sleeves are flexible they will be able to adapt to bending your leg, but for putting it on at first, you'll need a straight leg to ensure the proper measurement.
Q: When Should I Start Using A Knee Sleeve?
A: If you know what you're doing, then you'll know when you need to wear a knee sleeve. If you're doing a lot of intense, knee-based lifting then wearing a sleeve will provide you extra support, however, if the workout isn't focused on your knees, then they won't do any good.
You may also want to wear a knee sleeve when recovering from injury, or if you do any kind of exercise (such as running) that puts a lot of pressure on the knees for extra support and comfort.
Q: What Do Compression Knee Sleeves Do?
A: A knee compression sleeve is designed to increase blood flow and circulation, which helps to reduce pain and swelling both during and after your workout. This is achieved by trapping your body heat between the skin and sleeve and minimizing patella movement while also increasing strength in the movement of the knee.
Q: How Tight Should The Sleeve Be?
A: Tight enough that it remains in place without requiring constant readjustment, but not too tight that it feels uncomfortable and risks cutting off circulation. This issue is why it's recommended that you carefully measure the knee area before purchasing a knee sleeve. Due to the compression features of knee sleeves, they will feel 'tight' as a rule, but you should have a good enough idea of what's comfortable and what's not in determining whether or not you purchased a knee sleeve that was too small.
If you are in between sizes, then it's advised that you purchase the smaller size because the material tends to slacken after some use. If you bought the size too large, you would end up without the support required for it to be effective.
Q: Are Knee Sleeves Good For Arthritis?
A: With the focus on increasing circulation and offering support while reducing pain and stiffness, some knee sleeves are good for arthritis, but not all of them. If you need something to help you with your arthritis, consult your doctor to find out which type of knee sleeve or brace is right for you.A:
Q: Can I Wear Knee Sleeves All Day?
A: Yes, modern knee sleeves are designed to permit being worn all day, although they won't give you as effective support as a knee brace would. In terms of rehabbing injuries, then you can get away with wearing a knee sleeve all day while you recover, but larger problems might require wearing a brace instead.
Q: Can Knee Sleeves Cut Off Circulation?
A: Knee sleeves are designed to actually promote and improve circulation, but this won't be possible unless you wear and continue to wear a knee sleeve that is far too small for you. Like we mentioned above, you'll quickly discover whether or not your knee sleeve is too tight, and you likely won't wear it long enough to cause any lasting damage.
Sign Up Now
GET THE VERY BEST OF GEARHUNGRY STRAIGHT TO YOUR INBOX