Best Weightlifting Gloves in 2022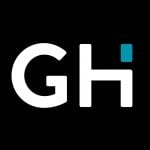 This product guide was written by GearHungry Staff
Last Updated
October 3, 2018
GearHungry Staff
GearHungry Staff posts are a compilation of work by various members of our editorial team. We update old articles regularly to provide you the most current information. You can learn more about our staff
here
.
GearHungry may earn a small commission from affiliate links in this article.
Learn more
If lifting weights is your thing, you should already be aware of how useful wearing the best weightlifting gloves are. If not, you are indeed missing out. For some people, they may look odd yet somehow; they do make sense. Not only do they help you get the most out of your weight training from giving you a better grip, but they also offer the essential wrist support thus providing you with a fuller range of motion. Not convinced yet? Well, you will be after checking out 9 of the best weightlifting glove options for you; from Nike to Trideer, through to Harbinger's best collection. Gear up! Get ready to lift those weights with little to no worry!
The Best Weightlifting Glove
New Ventilated Weightlifting Gloves
Are you a workout novice, an experienced athlete, or a regular lady or gentleman, looking to increase your gym workout reps? With one of the best workout gloves, you can now say goodbye to calluses and torn hands. New Ventilated Weight Lifting Gloves are made from Silicon Printed Neoprene, making them resistant to water, oils, heat and dangerous chemicals thus, extending their lifespan. These full palm protection gloves are great for both genders, offering immense wrist support for any exercise possible, be it the lifting of barbells, ring dips, dumbbells or pull up bars.
For better comfort, the gloves have also been designed with the use of Velcro for their adjustable wrist wraps; this secures your wrist and helps you adjust the gloves to your level of comfort. As the name suggests, more ventilation easily translates to no glove odor and fewer washes which ultimately prolong the lifespan of your favorite gloves. You can't go wrong with these gloves if more comfort with less sweat is what you are after.
Key Features:
Provides a firm grip and less sweat to ensure comfort and confidence
The unique palm design guarantees maximum protection of your hands and wrists to prevent injuries or harm
Silicon Printed Neoprene gives extra tight grip to multiply your work rate
Built-in wrist wraps give wrist support and distribute weight evenly for maximum performance
Trideer Weight Lifting Gloves
Trideer produces some of the best CrossFit gloves in the market, and this one is not an exception. For regular gym goers, CrossFit enthusiasts, weightlifters and everyone who works out with free weights, the Trideer Weight Lifting Gloves are an advisable choice, since they offer exceptional wrist support and high-end palm protection.
Made with a combination of pressurized fitness gloves and wrist designs, these gloves enhance pal, finger and hand dorsum protection during any activity.  The silica gel palms prevent injury by ensuring a perfect grip for the wearer. This keeps your hands in top condition at all times. Another outstanding feature of these gloves is their 18 inches integrated wrist wraps that offer safety that can't be compared with any other glove on the market. During any exercise, Trideer gloves prevent friction between your fingers with help from light clothes placed between the glove fingers. Trideer gloves are excellent, for all sporting activities and comfort during your exercise. Find more great products like this by checking out our guide to the top ski gloves.
Key Features:
Absolute palm protection and superior grip to prevent injury
Dual straps to provide extra comfort and security
Lightweight quality microfiber material gives the product high performance and durability
Silica gel palm ensures a firm grip for versatility and full control even on hostile surfaces
Evo 2 Weightlifting gloves by Skott comes with an in-built wrist wrap support. It is here to give professionals and amateurs weightlifters alike the best fitness training experience. The double-stitched material allows for extra toughness and resilience. Over three decades of experience in the design and manufacturing of sports and training equipment, rest assure this superior product offers all the right qualities to help you reach your maximum potential when training. We also can't finish without mentioning how well these fitness gloves help when concerning the ventilation of your hands by promoting efficient perspiration and absorption.
Key Features:
Gel printing is purposefully located just at right vantage sections to ensure a firm grip and avoid slippage
Extended double wrist wrap to ensure maximum protection and secure absolute control
Detachable plastic hook to make movement and storage convenient
Pull off tape and tab are positioned above and below to make removal simple from all directions
Harbinger Power Weightlifting Gloves
With palms made of leather, your hands are protected for more extended hours in the Harbinger Power Non-Wrist Wrap Weightlifting Gloves. This pair of men's workout gloves is half finger gloves that offer protection when lifting weights and help you maintain a firm grip on the bar as you work out. The Harbinger StretchBack glove is an excellent glove with economic performance. The use of Lycra provides you with increased flexibility and breathability in between your fingers and at the back of your hands. Also, abrasion during your training sessions is reduced thanks to reinforcements in the thumb and foam backing all the fingers. The Power glove ensures a snug fit with an adjustable wrist closure that offers an entirely natural feel when the gloves are worn.
In as much as it's not compulsory to put on gloves, but a little help when lifting weights can go a long way to help prevent issues such as blisters, inflammation, and sweaty palms as you work out. No matter what you're searching for in a glove, be it wrist support, prevention of blisters or a firm grip, the list above provides you with some of the best weight lifting gloves on the market for you. Be sure to also check out our list of the best CrossFit gloves for more great items like this. 
Key Features:
Superior grip experience due to the Tech Gel padding
Durable and comfortable natural leather fitted onto the palm
Lightweight material for effortless concentration
Rapid moisture-expellant design to prevent slip or injury
Specification:
Brand

Harbinger

Model

15540

Weight

2.56 ounces
Harbinger Pro Wristwrap Weightlifting Gloves
We all know that exercise benefits the body and brain, but working out without comfort is counteractive. The good news is that with the Harbinger Pro Wristwrap Weightlifting Gloves, you are offered an extremely comfortable workout and it is perfect for palm and hand protection. The gloves are made from 100% other fibers, and they fit very snug and have an additional wrist wrap that provides double security, effectively preventing slippage. Ideal for more static movements such as dumbbell work and pull-ups, the Harbinger Pro wrist wrap is made of pure leather, vented and cushioned with resilient open-cell foam to reduce sweat. With double-stitched seams, these gloves have a long lifespan. Enjoy better grip with a ½ finger-length pair of gloves that also offer wrap-around thumb protection against abrasion.                                                                          
Harbinger gloves can be used for Calisthenics, bodybuilding, and anything that involves a ton of volume with their grip. Tested by many in relation to their grip, versatility, and even pricing you're assured of the best services with Harbinger made gloves. Buy gloves that support your strength training, take away your sweat without derailing your progress at any point in time. Our selection of the best kickboxing gloves offers more great products like this so check it out.
Key Features:
Genuine leather palm for ventilation
Wrap-around thumb protection cover
Double stitched workout gloves
90-day manufacturer's warranty
Specification:
Brand

Harbinger

Model

360005

Weight

4.2 ounces
RDX Weight Lifting Gloves
RDX Weight Lifting gloves are exercise gloves that offer you a highly effective workout which is not only light but highly pleasant. Despite their development with the core values of providing comfort and ease to wearers, these fitness gloves do not compromise on utility and efficacy. During high-intensity weightlifting sessions, these gloves provide you with the highest level of comfort you could ever experience, thanks to the various high-quality materials combined in the overall design.
These weight lifting gloves keep your hands comfortable and safe, using the most excellent Lycra fabric on the market. Also, gripping strength is increased with a 5MM cushion paced beneath the gloves, in addition to the newly introduced nylon dotted technology. Say goodbye to sweaty palms and inflamed hands and say hello to moisture free hands with a dazzled inner glove padding. RDX gloves are the best weight training gloves that support all types of workouts. Don't forget to also check our selection of top boxing gloves, for more great items like this.
Key Features:
Lycra fabric gym gloves
Nylon dotted technology for increased grip
Goat leather finger webbing prevents tear
Durable Amara fabric for ventilation
Glofit FREEDOM Workout Gloves
One of the most common complaints with weightlifting gloves is that they cause your hands to sweat during a workout. After all, weight lifting gloves aren't designed to keep your hands warm. They're there to protect your hands and provide added grip. The Glofit FREEDOM Workout Gloves are some of the most breathable workout gloves on the market. Made from one solid piece of perforated microfiber, air can reach every part of your hand, keeping it cool and sweat-free. The back of the glove is hollowed out as well, to ensure that as much skin as possible can reach the air. 
This breathable design doesn't impact the performance though. The inside part of the glove is extremely grippy, allowing you to perform more reps without slipping. They're also available in six different colors and come with a carry bag.
Key Features:
Made from perforated microfiber
Hollow-out back design 
Available in six different colors 
Anti-slip design 
Carry bag included 
Two-year warranty
This pair of Simary Workout Gloves is a big seller on Amazon. With over 3,000 reviews and an extremely positive average rating, we know that they're a solid choice for any fitness freak. One of the best things about these gloves is that they provide full wrist support. Not only will this support prevent your wrist from spraining, but it will also help with past wrist injuries (RSI, tendonitis, etc). Plus, it's fully adjustable, so you can change the tightness. 
These gloves are made from microfiber, which is a super tough and breathable fabric. They have an air-mesh design on the back that allows air to hit your skin and keep you cool during a workout. They also have a few smaller features that make them easier to live with. For example, on each finger, there's a small loop of fabric that you can use to pull the gloves off. It's the details like this one that make customers fall in love with Simary Workout Gloves.
Key Features:
Made from microfiber 
Airmesh on back 
Fully adjustable wrist support 
Anti-slip friction 
Finger loops
Specification:
Brand

Simari

Weight

3 ounces
Conclusion
To conclude, the above weightlifting gloves will be sure to offer the much-needed protection required when working out in the gym. It all depends on your budget and requirements. Have fun shopping!
Sources:
Weightlifting Workout Tips

- Webmd
Sign Up Now
GET THE VERY BEST OF GEARHUNGRY STRAIGHT TO YOUR INBOX