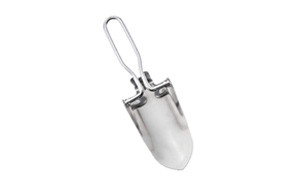 SE 8794SP Stainless Steel Mini Folding Garden Trowel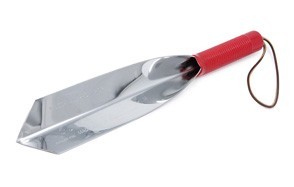 Wilcox All-Pro 102S 12-inch Digging Trowel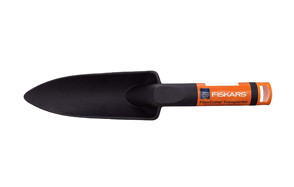 Fiskars Fiber Composite Transplanter Garden Trowel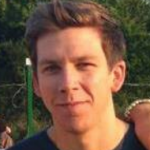 If you don't spend an awful lot of time gardening, you might think a garden trowel is an unnecessary addition to your collection of tools, however, they are extremely versatile. Any seasoned successful gardener will know that they are indeed a valued asset to have. From breaking up soil to transplanting plants and flowers, a good garden trowel will make your life easier in the garden. Durable, easy to use and great for multitasking, the best garden trowels on the market right now will be a welcome addition to your tool shed regardless of your skill level. Thankfully for you, we've taken a look at all the options on the market right now to bring you a short list of our top ten picks so you can spend less time shopping and more time gardening.
The Best Garden Trowel
Garden Trowel Buying Guide & FAQ
When you think of garden trowels, you might just think they're all the same. But what we've found is that certain types are better suited to certain gardeners or outdoor enthusiasts. Despite the low price tag on the trowels we've featured, it's always good to do a little research so that you can make an informed purchase that's best suited to you. Of course, if you're not quite ready to part with your cash, we're on hand to tell you how we made our shortlist and which features you should be looking out for before checking out.
How We Chose Our Selection Of The Best Garden Trowels
When it comes to gardening, there are a whole lot of brands to choose from, of course, there are some front runners in the game but in essence, they're all offering pretty similar products at similar prices. To whittle down our top picks, we considered a number of brands to include, before taking a closer look at price and reviews. We tried to keep the price as low as possible without compromising on quality. As we all know, choosing the right garden tools goes beyond price and brand which is why we filtered through hundreds of reviews to ensure we have got the best of the bunch here.

Features To Look For In Garden Trowels
Material - Garden trowels can be made from stainless steel, fibreglass, polystyrene or aluminium. Each material will have certain advantages and disadvantages, so it's worth considering which material will be best suited to your needs. Generally, stainless-steel or aluminium will be long-lasting and rust resistant, although fibreglass and polystyrene are favourable if you're in need of something lightweight.
Blade - Beyond the length and width of the blade, you'll want to look at whether or not it been bevelled, curved or pointed so that it can easily breakdown even the toughest soil. A narrow, long blade is good for digging deep into the earth whereas a wide blade is good for scoping out soil and transplanting flowers and small plants. If you need to measure soil, you should opt for a blade that has gradation marks so you can keep track as you work with no trouble at all.
Handle - If you're planning on gardening for a long period of time, the comfort of the handle is going to be important to you. The handle needs to be comfortable to hold for the best results. Ideally, the handle will have an ergonomic design crafted from a soft material whilst offering a secure grip. If you require extra leverage as you dig and want to elevate any stress on your hands and wrist, it's most definitely worth parting with a little extra cash for a handle with a padded handle and contoured grip for optimal comfort.
Extra Features - Other features you might want to consider as you're shopping around are the colour of your trowel for ease of location, portability, weight and storage solutions that are included.

Garden Trowel FAQ
Q: What is a garden trowel?
A: A garden trowel is a garden tool with a pointed, scoop-shaped blade attached to a handle. Used for breaking up earth, digging, planting, weeding and much more, this versatile and durable tool is a must-have in any outdoor enthusiast's toolbox.
Now that you know everything you could possibly need to know about the best garden trowels on offer right now, you can go ahead and purchase the perfect option to suit your needs. In a nutshell, for less than $20, a garden trowel is a solid investment that is sure to make your life easier if you're often in the garden or exploring the great outdoors. For novices, almost any trowel will get the job done, but if you're planning on using it a lot, it's worth taking the time to shop around for the option best suited to you.