Best Garden Trowels In 2022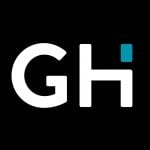 This product guide was written by GearHungry Staff
Last Updated
May 31, 2019
GearHungry Staff
GearHungry Staff posts are a compilation of work by various members of our editorial team. We update old articles regularly to provide you the most current information. You can learn more about our staff
here
.
GearHungry may earn a small commission from affiliate links in this article.
Learn more
If you don't spend an awful lot of time gardening, you might think a garden trowel is an unnecessary addition to your collection of tools, however, they are extremely versatile. Any seasoned successful gardener will know that they are indeed a valued asset to have. From breaking up soil to transplanting plants and flowers, a good garden trowel will make your life easier in the garden. Durable, easy to use and great for multitasking, the best garden trowels on the market right now will be a welcome addition to your tool shed regardless of your skill level. Thankfully for you, we've taken a look at all the options on the market right now to bring you a short list of our top ten picks so you can spend less time shopping and more time gardening.
The Best Garden Trowel
SE 8794SP Stainless Steel Mini Folding Garden Trowel
SE is proud to present their Stainless Steel Mini Folding Trowel that is most definitely a must-have for the green-fingered. The premium-grade trowel is durable and diverse, making it great for gardening, camping, and any other outdoor activities you might need it for. The heavy gauge stainless steel blade ensures this small but mighty gardening tool packs a punch and stands up to tough use over time, preventing rust and corrosion. When fully extended, the trowel is 8.3/4 inches and just 5.3/4 inches when folded. Thanks to a nylon canvas case complete with a belt loop, you can make the most of unobtrusive storage and portability. For more similar must-have tools for your garden, check out our reviews of the best garden shovels.
Key Features:
Premium grade stainless steel
Folds down to pocket size
Comes with carrying case and belt loop
Good for digging, planting, weeding and much more
Specification:
Brand

SE

Model

8794SP

Weight

3.2 Оunces
Wilcox All-Pro 202S Garden Trowel
This 14-inch Stainless Steel Trowel from Wilcox app pro is, besides a bulb planter, an ideal tool for deep bulb planting and breaking through stubborn clods. You can rest assured that this trowel won't bend or break as you go about your gardening thanks to the high-quality stainless steel used to craft the trowel right here in the US. Constructed from a single piece of metal, this is truly built to last. The sharp pointed edges are able to pierce and break through even the hardest soils. What's more, if you're spending hours gardening at a time, you'll appreciate the plastic handle for extra comfort along with the handy leather strap.
Key Features:
Ideal for deep planting
No fear of breakage or bending
High-quality stainless steel
Comfortable plastic handle with strap 
Specification:
Brand

Wilcox All Pro

Model

202S

Weight

5.6 Оunces
Fiskars Fiber Composite Transplanter Garden Trowel
Made for durability, this FiberComp Transplanter from Fiskars is lightweight and easy to handle, making your time in the garden a breeze. Complete with graduation marks on the blade for easy depth measurement, a one-piece design that can't bend or loosen and a handle hang hole for simple storage, this is a great choice. The FiberComp construction is lightweight and rust-proof yet still stronger than steel. Perfect for transplanting flowers and small plants, this super affordable trowel from Fiskars is good for both the garden and your bank balance. For more handy tools for your garden and yard, check out our guide to the best mattocks.
Key Features:
Good for transplanting small flowers and plants
Lightweight and durable FiberComp design
Constructed from one-piece to avoid loosening and damage
Gradation marks for measuring the depth
Specification:
Brand

Fiskars

Model

79796931J

Weight

0.64 Оunces
Garden Guru Lawn And Garden Tools Super Strong Garden Trowel
This Hand-E Garden Trowel is arguably a keen gardener's most used tool. Good for planting, digging, weeding, scooping, and shoveling, this versatile, easy to use trowel makes for a great gift for gardeners and amazing addition to your collection of garden tools. What's more, this handy trowel isn't just made with gardening in mind, it's good for all outdoor assignments. The comfortable ergonomic handle and polished stainless steel mean that you can't just use this tool for a long time, but it will last you a long time too. Guaranteed for life by Garden Guru, you can rest assured Garden Guru Lawn And Garden Tools Super Strong Garden Trowel is a solid investment indeed.
Key Features:
One tool for all gardening needs
High quality, polished stainless steel
Comfortable, brightly coloured handle
Guaranteed for life
Specification:
Brand

Garden Guru Lawn and Garden Tools

Weight

9 Оunces
Radius Garden 100 Ergonomic Aluminium Hand Trowel
Unique and patented, the natural radius grip utilized on Radius Garden tools is like nothing else you'll have seen before on garden tools. Carefully constructed to minimize stress on hands and wrist while maximizing comfort and power, this could quite possibly be the nicest trowel you've ever held. The considerate design of Radius Garden 100 Ergonomic Aluminium Hand Trowel makes it a particularly good choice for those with weak joints or gardeners that spend hours at a time digging away. Over the years, more than 1 million gardeners have used this trowel in good health, we think that's a pretty good measure of how good it is. To additionally protect your hands while working in the garden, pick a favorite pair of gardening gloves from our list.
Key Features:
Patented blade created for optimal performance
Lightweight aluminium blade, sharper and more durable than steel
Reduces stress on wrists and hands
Lifetime guarantee
Specification:
Brand

Radius Garden

Model

100

Weight

7 Оunces
Wilcox All-Pro 102S 12-inch Digging Trowel
This heavy-duty, long-lasting stainless-steel Wilcox trowel is sure to serve you for a long time. The 2-inch wide blade complete with a pointed tip allows you to cut through any soil with no trouble at all. Complete with a comfortable hand grip and indestructible material, this trowel makes for an excellent choice for all-around gardening and transplanting. Although it's not the cheapest option on our list of top picks, the glowing reviews confirm that it's worthy of its slightly higher price tag. Our guide to the best pruning shears features more essential tools for your garden.
Key Features:
2-in wide blade with a pointed tip
Indestructible
Crafted from stainless steel
Comfortable plastic handle with strap
Specification:
Brand

Wilcox All Pro

Model

102S

Weight

0.64 Оunces
Coghlan's Backpackers Trowel
This lightweight, durable steel crafted to cut through hard ground makes for a great choice for gardeners on the go. Constructed from high-impact styrene plastic, you may be surprised at just how strong and long-lasting Coghlan's Backpackers Trowel is. Thanks to its bright color, you know you'll never misplace this handy tool that is a must-have for any gardener. If you're out and about in the wilderness, the durability and lightweight nature of this trowel make it the perfect choice for you, so be sure to always have it in your tool backpack.
Key Features:
Super lightweight
Bevelled edges to pierce through tough grand
Crafted from durable high-impact plastic
Bright colour makes it hard to misplace
Specification:
Brand

Coghlan's

Model

Backpacker's

Weight

5.4 Оunces
ESOW Garden Tool Set, 3 Piece Gardening Kit
Sometimes one trowel just won't cut it. That's why we've included this three-piece gardening set that includes one hand trowel, one transplant trowel, and one cultivator hand rake. These tools together will cover all of your planting needs. Made from heavy-duty cast aluminum with TPR handles, these tools are both durable and comfortable. The transplanting trowel has measurement marks on the handle for precision planting and the hand rake is perfect for breaking up and mixing soil as well as cleaning up weeds. Plus, the set comes with a one-year warranty to protect your purchase. You may also like some of these useful garden hoes from our list. Check them out.
Key Features:
Three-piece set 
Hand trowel, transplant trowel, & hand rake 
Made from heavy-duty cast aluminum
TPR handles 
One-year warranty
Specification:
Brand

ESOW

Model

11

Weight

1.05 Pounds
Edward Tools Bend-Proof Garden Trowel
The two main things you should be looking for in a hand trowel are durability and cutting power. The Edward Tools Bend-Proof Garden Trowel delivers both. It's made from one piece of heavy-duty stainless steel, which makes it virtually bend-proof. That means you can use it to move rocks and dig up heavy earth. The cutting power is pretty impressive too. It's not the sharpest hand trowel on the market, but, because it's strong, you can put enough weight behind it to cut through roots, weeds, and hard soil. One of the biggest benefits to customers is the lifetime warranty. If you manage to bend or break the trowel, they'll replace it, no questions asked.
Key Features:
Made from heavy-duty stainless steel 
Bend-proof 
Ergonomic rubber grip 
Oversized trowel head 
Lifetime warranty
Specification:
Brand

Edward Tools

Model

123ABC

Weight

7 Ounces
Garden Trowel Buying Guide & FAQ
When you think of garden trowels, you might just think they're all the same. But what we've found is that certain types are better suited to certain gardeners or outdoor enthusiasts. Despite the low price tag on the trowels we've featured, it's always good to do a little research so that you can make an informed purchase that's best suited to you. Of course, if you're not quite ready to part with your cash, we're on hand to tell you how we made our shortlist and which features you should be looking out for before checking out.
How We Chose Our Selection Of The Best Garden Trowels
When it comes to gardening, there are a whole lot of brands to choose from, of course, there are some front runners in the game but in essence, they're all offering pretty similar products at similar prices. To whittle down our top picks, we considered a number of brands to include, before taking a closer look at price and reviews. We tried to keep the price as low as possible without compromising on quality. As we all know, choosing the right garden tools goes beyond price and brand which is why we filtered through hundreds of reviews to ensure we have got the best of the bunch here.
Features To Look For In Garden Trowels
Material - Garden trowels can be made from stainless steel, fibreglass, polystyrene or aluminium. Each material will have certain advantages and disadvantages, so it's worth considering which material will be best suited to your needs. Generally, stainless-steel or aluminium will be long-lasting and rust resistant, although fibreglass and polystyrene are favourable if you're in need of something lightweight.
Blade - Beyond the length and width of the blade, you'll want to look at whether or not it been bevelled, curved or pointed so that it can easily breakdown even the toughest soil. A narrow, long blade is good for digging deep into the earth whereas a wide blade is good for scoping out soil and transplanting flowers and small plants. If you need to measure soil, you should opt for a blade that has gradation marks so you can keep track as you work with no trouble at all.
Handle - If you're planning on gardening for a long period of time, the comfort of the handle is going to be important to you. The handle needs to be comfortable to hold for the best results. Ideally, the handle will have an ergonomic design crafted from a soft material whilst offering a secure grip. If you require extra leverage as you dig and want to elevate any stress on your hands and wrist, it's most definitely worth parting with a little extra cash for a handle with a padded handle and contoured grip for optimal comfort.
Extra Features - Other features you might want to consider as you're shopping around are the colour of your trowel for ease of location, portability, weight and storage solutions that are included.
Garden Trowel FAQ
Q: What is a garden trowel?
A: A garden trowel is a garden tool with a pointed, scoop-shaped blade attached to a handle. Used for breaking up earth, digging, planting, weeding and much more, this versatile and durable tool is a must-have in any outdoor enthusiast's toolbox.
Now that you know everything you could possibly need to know about the best garden trowels on offer right now, you can go ahead and purchase the perfect option to suit your needs. In a nutshell, for less than $20, a garden trowel is a solid investment that is sure to make your life easier if you're often in the garden or exploring the great outdoors. For novices, almost any trowel will get the job done, but if you're planning on using it a lot, it's worth taking the time to shop around for the option best suited to you.
Sign Up Now
GET THE VERY BEST OF GEARHUNGRY STRAIGHT TO YOUR INBOX