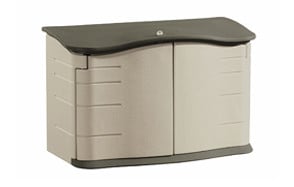 Rubbermaid Horizontal Storage Shed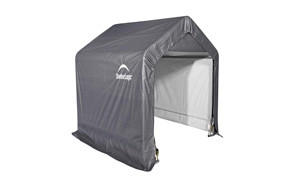 ShelterLogic Storage Shed-in-a-Box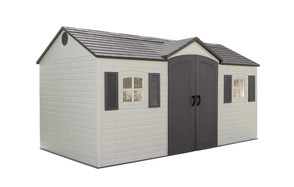 Lifetime 6446 Outdoor Storage Shed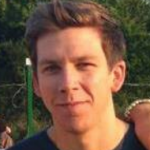 There's a certain responsibility that comes with having any kind of space. For the most part of it, storage can be quite a hassle, but with the right kind of structures involved, such hassles can be avoided. Whether it's just for common household items or equipment that is just too bulky or dangerous to be kept indoors, a storage shed can be quite the lifesaver. Altogether, these structures go a long way to reduce clutter and neaten up all areas in the home by housing the 'un-housable'. And like it is with every functional product out there, finding the right one can be quite a hassle. There's a number of features to consider, with quality being one of the main ones. So, in order to ensure that you are on the road to acquiring one of the best storage sheds out there, here is a healthy compilation of the cream of the crop.
The Best Storage Shed
Storage Shed Buying Guide
These multifunctional structures are the perfect addition to any living area. There's always going to be that item that's a bit too bulky to get stowed away in the house. So, rather than trying to brave the boundary between storing and cluttering, get yourself a handy storage shed to bear some of the load. One thing that should be noted while going in is that these structures come in different shapes and sizes, it is dangerous to go in with a generic idea of what you want. To streamline the process and narrow it down as well, here are some pointers and guidance that is sure to land you the best storage shed out there.
Features To Look For In Storage Sheds
Design - As aforementioned, storage sheds come in a range of shapes and sizes, it's a full-on jungle out there. There are quite a few styles to choose from and this is incredibly important because the design of a shed is directly related to its use. There's a generic picture that comes to mind when storage sheds are mentioned, but that's not the only design out there.
Some people need all the space they can get, some need a limited space, others need something portable. Luckily, there are storage sheds out there that meet these requirements. So, before making a purchase, gauge your storage needs and look out for the shed that is the most functional in terms of meeting those needs.
Installation - While some sheds are pretty straightforward to set up, there are others that need the touch of a professional. If DIY projects are not quite up your alley then it is clear that you should go for an option that requires professional installers. This choice is always quite dependent on your budget, so, be sure to take that into consideration as well. On the other hand, some people are quite good with their hands and even go as far as to consider the building process quite soothing. In that case, opt for a storage shed that is DIY-friendly and comes with clear and concise instructions.
Equally, it is advisable to gauge the level of your handiness because different types of sheds require different levels of expertise. For instance, wood sheds need carpentry skills as well as the tools of the trade. Meanwhile, their metal and plastic counterparts need basic 'slide and lock' building skills.
Foundation - Every structure is undoubtedly only as good as its foundation, whether it's a full-blown house or humble storage shed. When it comes to sheds, it is of the utmost importance that you install it on a leveled surface, anything besides this will result in a very weak structure. You can never go wrong with a normal cement base, or perhaps surface compacted with pea gravel.
Either way, be sure to ensure that your shed has a firm surface to depend on altogether. In all this, note that the foundation picked is directly related to the type of shed you purchase. So, it's probably wise to build the foundation after the shed kit has been acquired. Even better is the fact that some shed manufacturers actually include some handy information on how to lay the foundation that is unique to your shed.
Types Of Storage Sheds
Gables Roof Sheds - This is actually the most common type of storage shed out there. People go for these for a number of reasons, among them is the fact that they generally fit into the general aesthetics of any home. Also, these are more likely to have more all-weather qualities than all other options on the market. There is also the fact that these storage sheds are quite spacious to consider, there's a small window when it comes to the limit of what can be stored in them.
Gambrel Roof Sheds - Their most distinctive feature is the presence of two slopes per side on the roof. Since there's a much steeper slope near the walls, it allows for a taller and spacier structure. As such, a range of tall items can be stowed away in this shed. In fact, users can choose to construct attics in these without disturbing the original design. It is altogether a great option for anyone looking to store a lot of things.