Best Storage Sheds In 2022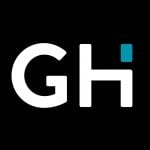 This product guide was written by GearHungry Staff
Last Updated
February 12, 2020
GearHungry Staff
GearHungry Staff posts are a compilation of work by various members of our editorial team. We update old articles regularly to provide you the most current information. You can learn more about our staff
here
.
GearHungry may earn a small commission from affiliate links in this article.
Learn more
There's a certain responsibility that comes with having any kind of space. For the most part of it, storage can be quite a hassle, but with the right kind of structures involved, such hassles can be avoided. Whether it's just for common household items or equipment that is just too bulky or dangerous to be kept indoors, a storage shed can be quite the lifesaver. Altogether, these structures go a long way to reduce clutter and neaten up all areas in the home by housing the 'un-housable'. And like it is with every functional product out there, finding the right one can be quite a hassle. There's a number of features to consider, with quality being one of the main ones. So, in order to ensure that you are on the road to acquiring one of the best storage sheds out there, here is a healthy compilation of the cream of the crop.
The Best Storage Shed
Rubbermaid Horizontal Storage Shed



Coming from a brand that has been on the scene for a whopping 80 years, here is a product that certainly lives up to the prestigious brand name. Not only is the quality here top-notch, the Rubbermaid Horizontal Storage Shed, but it is as easy to set up as it is functional. Here's a chance for you to explore the extent of your DIY skills and set up a compact, yet roomy structure. It only contains a total of seven pieces that are incredibly easy to put together using the most common tools out there. Back to the issue of how spacy this storage shed is, it has enough room to hold a range of lawn equipment (from cordless lawn mowers to garden forks) and does this without taking up a whole lot of space, so it can fit anywhere.
The whole thing has a double-wall construction design in order to ensure the sturdiness of the set-up itself. What's more, this heavy-duty plastic structure is complemented by an even sturdier floor that acts as a solid base and there's also room for users to do a bit of customizing seeing as there's space to put in an additional shelf. This takes the level of organization to a whole other level.
Key Features:
Ideal for storing patio furniture, tools, supplies
Accommodates one wood shelf
Tough double-walled construction
Impact-resistant floor
Non-rotting
Dent- and leak-resistant
Specification:
Brand

Rubbermaid

Model

FG374801OLVSS

Weight

49.7 pounds
Doubles as a bench
Easy to assemble
It is weather-proof
It is not spacious enough
Not safe from precipitation and insects
Unnecessary addition of a split lid
Rubbermaid 7×7 Ft Outdoor Garden Storage Shed

If you've got the space, the Rubbermaid 7×7 Ft Outdoor Garden Storage Shed could easily be the last product you ever need. It boasts an impressive 332 cubic feet of space, making it perfect for a range of tools, bikes, lawn mowers, and more. The size also makes it easy to use, allowing you to walk in to find what you need rather than crouching down or leaning over to rummage through your garden equipment.
There are two windows which boost its garden appeal and give it an attractive look that it's possible with every storage shed available. Inside, you can install pegboards or shelves to enhance organization and keep everything in its right place, while the handle and utility hook system can also give you a straightforward solution to the trickiest tool storage dilemmas.
It boasts double-wall resin construction which protects your tools from harsh weather, and this also makes it resistant to dents and leaks, maintaining the quality and confidence you should always look for in a storage shed. For added security, the doors are lockable, and this will give you the peace of mind you need to sleep soundly at night, knowing your favorite shovel and rake are safe inside.
Key Features:
2 windows
Utility and handle hook
Double-wall resin construction
Easy installation with wall anchor system
Lockable
Pegboard and shelving compatible
LIFETIME 60326 Vertical Storage Shed
Very few objects are truly considered something that you'd buy for life, but the LIFETIME 60326 Vertical Storage Shed is one that you can feel confident setting up in your backyard. The interior capacity measures at an impressive 51.25 cubic feet, and this gives you plenty of room for your lawn mower up to 24" in width, as well as an array of other items crucial to keeping your garden growing the way you want.
As for maintenance, it's easy to clean, and all you'll need to do is wipe it down should it get a little dirty. The exterior is also impact-resistant, which is perfect for those heavy duty jobs, while the UV protection will prevent brittleness and also stop items inside bleaching, which could affect their quality. Its reinforced steel construction provides further durability and you can always rely on.
It wouldn't be much of a storage shed if it didn't have organization options. Luckily, that's exactly what it has. There are two adjustable shelves that you can keep or remove depending on what you need. For smaller items, this is an excellent addition that you shouldn't miss out on.
Key Features:
Suitable for lawn mowers and other garden tools
Easy to clean
Impact-resistant
UV protection
Two adjustable storage shelves
Steel reinforced construction
Specification:
Brand

Lifetime

Model

60326

Weight

102.8 pounds
Rubbermaid Vertical Storage Shed

If you're someone who's short on space but big on ambitions for how you can improve and maintain your garden, the Rubbermaid Vertical Storage Shed fits the bill perfectly. The compact design will stand tall and proud in any backyard, and it boasts exceptional quality that anyone serious about top draw gardening should consider.
The slim design makes it perfect for long-handled tools, such as soil aerators, shovels, and rakes. If you've joined the Church of the Pressure Washer, there's space for that, too. It is easy to assemble, and once you've set it up (which takes just 15 minutes), you won't need to worry about it ever again. The quality materials mean it's entirely maintenance-free, so you can bask in its appearance whenever you feel like it.
If you're concerned about durability, there's no need. This comes with robust double-wall construction that both protects and insulates, while the impact-resistant floor can handle even the heaviest tools you store there. It's also leak and dent resistant, which is perfect for home where storms with all the rain and viscous winds that come with them are a frequent occurrence.
Key Features:
Durable double wall construction
Leak and dent resistant
Accommodates long-handled tools
Impact-resistant floor included
Maintenance-free
Easy to assemble
Specification:
Brand

Rubbermaid

Model

FG374901OLVSS

Weight

69 pounds
Keter 240790 Premier XL Resin Outdoor Storage Shed

Premium quality is what you need when it comes to garden storage. But if anything meets such demands, it's the Keter Premier XL Resin Outdoor Storage Shed. If you're a keen cyclist, this is the perfect choice for you. It eliminates the awkwardness that comes from packing bikes into the garage and instead gives you a consistent and confident alternative that allows you to put them away and retrieve them with total ease.
The steel reinforcement further accentuates its quality, while the polypropylene resin plastic construction is weather-resistant, so it will last through winter storms and summer sunshine, with you always being able to rely on it. The unit is UV resistant, which will prevent cracking even after many years, and the hydraulic pistons ensure easy opening and also make it safe for your kids to use, ensuring they don't trap their poor little fingers.
The lid is also lockable, and this is a crucial feature that can be the difference between making the right decision. If you want to store valuable items inside, such as bikes or power tools, then this is essential for providing the peace of mind you need to sleep easy at night. Finally, the 2,020 liter capacity means there is plenty of space to take advantage of, and as it's capable of accommodating shelves, you have plenty to work with.
Key Features:
Ideal for storing bikes
Steel reinforcement
Polypropylene resin plastic construction
Lockable latch
Hydraulic pistols for easy opening
Over 2,000 liter capacity
Specification:
Brand

Keter

Model

240790

Weight

85.8 pounds
KETER Manor 4×6 Resin Outdoor Storage Shed Kit

Stowing away your household goods and belongings has never been so easy, even better is the fact it has never been done in such style. This 4×6 storage shed is not only a sight for sore eyes, but it is also equally as functional as can be. One thing is for sure when it comes to the KETER Manor 4×6 Resin Outdoor Shed Kit, it is packed with features that make it one of the best options out there. On the surface, it looks incredibly appealing; most of this is thanks to the recyclable plastic material used to construct the shed.
Not only is it incredibly durable, but it also gives off that classic wooden look without much maintenance needed. Even better is the fact that it is UV-resistant and since it will be out in the sun for the most part of it, this is quite handy. In addition to this, this outdoor shed itself is pretty well designed and is fitted with an in-built window that is further equipped with a beautiful skylight that lets in licks of sunlight and brightens up space within. Altogether, it is a nice, compact setup that has a whole lot to offer.
Key Features:
Has a large storage capacity
Made from polypropylene resin plastic and steel
Fitted with one window
Compact design
Specification:
Brand

Keter

Model

Manor 4×6 Resin

Weight

93.5 pounds
Easy installation
Durable
Highly accessible
A bit too lightweight
Temperature regulation is an issue
Quality control
Lifetime 6446 Outdoor Storage Shed

This is a grand set up and there's absolutely no doubt about it; the visual allure alone is enough to ensure its viability. But its aesthetics are not the only selling point here, as the Lifetime 6446 Outdoor Storage Shed is incredibly functional as well. It is made using dual-wall, heavy-duty polyethylene as well as some top-notch steel trusses. The exterior is equally UV-resistant and as such, the durability is guaranteed.
In addition to all this, the storage shed also has a total of six little skylights, two screened vents, a pair of decorative shutters as well as a pair of polycarbonate windows. That's not all, there's also a total of four corner shelves for your essential tools thrown into the mix which makes for a more organized setup. The cherry on the top here is the lockable steel-reinforced doors that ensure the security of everything within. All these components are completely weather-proof, so, come rain or shine, the entire structure is sure to remain standing.
Key Features:
Made of polyethylene with steel trusses
Weather-resistant
Fitted with lockable steel doors
It is 15-feet wide
Specification:
Brand

Lifetime

Model

6446

Weight

602 pounds
It is durable
Completely leak-proof
Ample space within
Assembly instructions come off as unclear
A bit on the pricey side
Tedious assembly
ShelterLogic Garage-in-a-Box




Sometimes, all you need is a little more space… or in this case, a lot more. This 13′ by 20′ by 12' multifunctional structure is just what the doctor ordered for people who need to put some bigger items away. The ShelterLogic Garage-in-a-Box is built around an all-steel frame, then further bonded with a thermoset powder-coated finish. Thanks to this handy feature, the frame is completely guarded against peeling, corrosion and even chipping.
Additionally, the cover draped over the sturdy frame is just as viable; it happens to be made of triple-layer rip-stop polyethylene. Not only is it sturdy, but it also happens to be UV-treated, waterproof, anti-fungal and aging and it is equally treated with fade blockers. Based on all this and a lot more, this structure can brave it's own against the elements. Besides all this, the storage shed itself is designed in such a way that it is incredibly easy to set up. No doubt, the hardware is simply meant to be bolted together and the straight-to-the-point directions make the process even faster. Our guide to the best garage storage systems features more amazing storage solutions for your home, so be sure to check them out.
Key Features:
Fitted with a unique Alpine design frame
Exterior consists of a ripstop polyethylene cover
UV-treated both in and outside
Comprises of a reinforced door rafter design
Specification:
Brand

ShelterLogic

Model

62693

Weight

229 pounds
The frame is sturdy
Straightforward installation instructions
Ample space within
The cover is flimsy
Tedious assembly
Poor quality control
Suncast Horizontal Stow-Away Storage Shed

If there's one thing that's ever-present, it's variety and best believe that storage sheds come in a range of shapes and sizes. Here is a specimen that is perfect for anyone looking for something compact and practical. The Suncast 5′ x 3′ Horizontal Stow-Away Storage Shed blends into all surroundings and settings making it the perfect choice to go for when faced with the need to economize space. The container itself is made with high-quality materials that ensure it's all-around strength and durability. Altogether, it is made of polypropylene resin panels which undoubtedly have the ability to stand the test of time.
In addition to being one of the sturdiest structures out there, this container is equipped with UV protection and water-resistant qualities, so that equally adds to its durability. And to top things off, the Suncast horizontal stow-away storage shed is as practical as they come. Not only is it as easy to assemble, but it is equally easy to look after and maintain. The lockable lid is a great touch, seeing as it is going to be placed outside for the most part of it. If you are looking for the perfect solution for storing your tools, be sure to check out our selection of the best tool chests.
Key Features:
Comprise of polypropylene resin panels
Fitted with a heavy-duty base
Makes use of hinged lid technology
Doors are lockable
Specification:
Brand

Suncast

Model

BMS4700

Weight

125 pounds
Aesthetically pleasing
Sturdy and doesn't require a separate base
Easy assembly
Installation instructions are not clear
Some parts do not align
Lightweight
Suncast Glidetop Horizontal Storage Shed

Here's another viable option brought to you by this top-notch brand; judging by their general track record, this is a product as stellar as any other. It may be a different model, but the Suncast 6′ x 4′ Glidetop Horizontal Storage Shed has that same signature ability to blend into all settings that the model above. Even better is the fact that it is equipped to store all sorts of gardening, lawn and patio equipment while looking great doing so. What's more, the container itself is made out of multi-walled polypropylene resin panels. These are engineered to last quite long while being just as stable in the process.
Well constructed walls deserve to be complemented by an equally well-constructed base and this product does not disappoint on that front and comes fitted with a floor that can brave against impact and abuse. And with its sturdy construction, it can easily accommodate heavy equipment such as riding lawn mowers. On the front of practicality, this container ticks a wide range of boxes. For instance, it is equipped with Glidetop slide lid technology which ensures that users can easily access their belongings. Then, there's the addition of lockable doors, fitted with a padlock hasp.
Key Features:
Fitted with polypropylene resin panels
Has a heavy-duty floor
Makes use of GLIDETOP slide lid technology
Equipped with lockable doors
Specification:
Brand

Suncast

Model

BMS4900D

Weight

112 pounds
Easy to assemble
Nice and compact
Weather-resistant
Faulty locking mechanism
It is lightweight
Pricey
Keter Factor 6×3 Large Resin Outdoor Shed




Now, here is a viable way to reduce clutter without taking up a whole lot of space. In fact, that is the selling point of Keter Factor 6×3 Large Resin Outdoor Shed; it offers up an avenue for users to maximize the little space they have. Do not be deceived though, this structure may be as compact as they come, yet it is surprisingly roomy on the inside with the storage capacity of 186.9 cubic feet. No doubt, it is a perfect option for anyone looking to store tools of all kinds, furniture, BBQ accessories and a wide range of other household items.
In addition to its spacious design, this storage shed is functional on a number of levels and comes fitted with an array of strategically positioned vents that go a long way to ensure there's proper ventilation. With these in place, there's no way the items stored will be susceptible to mold or any other form of moisture-related deterioration. To complement this, there's also an avenue for natural light to pour in and cut through all the darkness and mustiness. 
Key Features:
Made from polypropylene resin plastic and steel
Fitted with vents
It is a large capacity shed
Has large double doors
Specification:
Brand

Keter

Model

Factor 6×3 Large Resin

Weight

136.5 pounds
Sturdy construction
Compact yet roomy
Good value for money
Instructions are unclear
A number of alignment issues
Too lightweight
ShelterLogic Storage Shed-in-a-Box

Here is another great option for people looking to stow away bulky equipment and household items. Even better is the fact that all the extra storage space here walks hand-in-hand with a small footprint. Altogether, it is guaranteed that the ShelterLogic 6′ x 6′ Shed-in-a-Box will stow away your valuables and equally keep them safe from the elements as well as deterioration. One of the things users can unwaveringly count on here is the stability this storage shed offers. In fact, it makes use of the soon-to-be patented ShelterLock 3X Steel stabilizers. Thanks to this handy feature, users can rest assured the entire structure will stand sturdy and proud for quite some time.
As aforementioned, it can brave against the elements in order to keep its contents safe, which is as a result of the 7.5 oz per square meter of triple-layer woven polyethylene that is used to make the cover. Furthermore, the polyethylene cover is bound using a heat-sealing process, rather than the usual stitching. This makes it a lot more water-resistant than most options out there. And that's not all; the cover is equally UV treated, on the inside, outside as well as in between. It also makes a useful gift for gardeners and lawn owners.
Key Features:
Fitted with a durable steel frame
Equipped with a triple-layer ripstop cover
Has an easy slide cross rail system
Offers up 36 square feet of space
Specification:
Brand

ShelterLogic

Model

70401

Weight

51 pounds
It is durable
Portable
Good value for money
Poor instructions
The opening is low
Complaints of missing parts
Suncast Tremont Storage Shed

One thing is for sure when it comes to this brand, they are not afraid of spreading their reach and offering up a wide variety of storage sheds. So, if one does not hit the spot, best believe that there's another one readily available to do just that. If you are in the market for something that comes in a classic design, is spacious and as durable as they come, then the Suncast 8′ x 10′ Tremont Storage Shed is right up your alley. It is fitted with sturdy and durable fixtures that all work together to make it the masterpiece it is. The entire structure is constructed using multi-walled polypropylene resin panels which definitely adds to its all-around durability.
Then there's the floor, it is as sturdy as they come and specifically designed to absorb all the use, abuse and impact that comes its way. That alone makes this the perfect for tractors, lawnmowers, lawn edgers and other heavy pieces of equipment you can muster up. Another stand out aspect here is the all-around design, there are aspects of it that are so intricate and well-thought-out. For instance, this structure is aptly fitted with a number of skylights and windows which allow for the right amount of natural light to find its way in. There's also the addition to lockable doors that are put in place to keep your valuables safe.
Key Features:
Fitted with a heavy-duty floor
Equipped with skylights
Has lockable doors
Fitted with polypropylene resin panels
Specification:
Brand

Suncast

Model

BMS8100

Weight

384 pounds
Easy to build
Solid structure
Aesthetically pleasing
Missing screws
Thin walls
The roof assembly is difficult
Keter Factor 8×6 Large Resin Outdoor Shed

There are so many products out there that are either aesthetically pleasing or functional. But, there's no reason whatsoever to sacrifice for the other, especially when it comes to storage sheds. Thankfully, the Keter Factor 8×6 Large Resin Outdoor Shed is often described as the 'perfect combination of form and function' so, it's clearly found a way to have it all. Its overall design features high-arched double doors that are also quite wide and is also equipped with a sturdy and supportive floor panel as well as a storage capacity of 285 cubic feet.
Only the best and most practical material has gone into the construction of this beauty. It is made of a sturdy polypropylene resin material that is both rust and rot-resistant. Since moisture rolls right off it, the entire structure is safe from all water-related forms of deterioration. Taking it up a notch, this storage shed has the ability to brave against all types of climate conditions, so you get to pick it out, it doesn't pick you. Equally, it is highly unlikely to crack, dent, peel or react in any other way as a result of its exposure to certain elements.
Key Features:
Large storage capacity
Fitted with polypropylene resin plastic and steel
Equipped with vents
Can accommodate two shelves
Specification:
Brand

Keter

Model

Factor 8×6

Weight

235 pounds
Easy assembly
Comprehensible instructions
Sturdy base
Weak hinges
Missing parts
A bit lightweight
Storage Shed Buying Guide
These multifunctional structures are the perfect addition to any living area. There's always going to be that item that's a bit too bulky to get stowed away in the house. So, rather than trying to brave the boundary between storing and cluttering, get yourself a handy storage shed to bear some of the load. One thing that should be noted while going in is that these structures come in different shapes and sizes, it is dangerous to go in with a generic idea of what you want. To streamline the process and narrow it down as well, here are some pointers and guidance that is sure to land you the best storage shed out there.
Features To Look For In Storage Sheds
Design - As aforementioned, storage sheds come in a range of shapes and sizes, it's a full-on jungle out there. There are quite a few styles to choose from and this is incredibly important because the design of a shed is directly related to its use. There's a generic picture that comes to mind when storage sheds are mentioned, but that's not the only design out there.
Some people need all the space they can get, some need a limited space, others need something portable. Luckily, there are storage sheds out there that meet these requirements. So, before making a purchase, gauge your storage needs and look out for the shed that is the most functional in terms of meeting those needs.
Installation - While some sheds are pretty straightforward to set up, there are others that need the touch of a professional. If DIY projects are not quite up your alley then it is clear that you should go for an option that requires professional installers. This choice is always quite dependent on your budget, so, be sure to take that into consideration as well. On the other hand, some people are quite good with their hands and even go as far as to consider the building process quite soothing. In that case, opt for a storage shed that is DIY-friendly and comes with clear and concise instructions.
Equally, it is advisable to gauge the level of your handiness because different types of sheds require different levels of expertise. For instance, wood sheds need carpentry skills as well as the tools of the trade. Meanwhile, their metal and plastic counterparts need basic 'slide and lock' building skills.
Foundation - Every structure is undoubtedly only as good as its foundation, whether it's a full-blown house or humble storage shed. When it comes to sheds, it is of the utmost importance that you install it on a leveled surface, anything besides this will result in a very weak structure. You can never go wrong with a normal cement base, or perhaps surface compacted with pea gravel.
Either way, be sure to ensure that your shed has a firm surface to depend on altogether. In all this, note that the foundation picked is directly related to the type of shed you purchase. So, it's probably wise to build the foundation after the shed kit has been acquired. Even better is the fact that some shed manufacturers actually include some handy information on how to lay the foundation that is unique to your shed.
Types Of Storage Sheds
Gables Roof Sheds - This is actually the most common type of storage shed out there. People go for these for a number of reasons, among them is the fact that they generally fit into the general aesthetics of any home. Also, these are more likely to have more all-weather qualities than all other options on the market. There is also the fact that these storage sheds are quite spacious to consider, there's a small window when it comes to the limit of what can be stored in them.
Gambrel Roof Sheds - Their most distinctive feature is the presence of two slopes per side on the roof. Since there's a much steeper slope near the walls, it allows for a taller and spacier structure. As such, a range of tall items can be stowed away in this shed. In fact, users can choose to construct attics in these without disturbing the original design. It is altogether a great option for anyone looking to store a lot of things.
Sign Up Now
GET THE VERY BEST OF GEARHUNGRY STRAIGHT TO YOUR INBOX