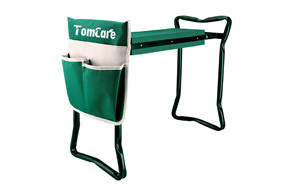 TomCare Garden Stool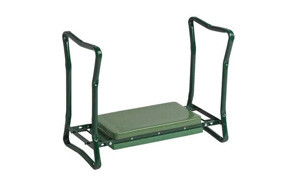 Gardener's Supply Company Extra Wide Garden Stool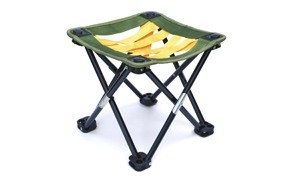 Active Outdoors Mini Portable Gardening Stool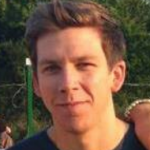 Most people would not argue with the notion that if you have a nice garden, you should do your best to take care of it. Outdoor lovers who love tending to their plants and lawn will seek to carry out their green-fingered tasks as comfortably as possible.
If you're looking to improve your pruning experiences by purchasing a garden stool that can be used to kneel on when gardening, take the time to consider our collection of what we think are the best garden stools on the market today. After all, getting into some botanical business doesn't mean you have to throw out your back.
One way to ensure you not only take care of your health when gardening but also get the most out of such a pleasant activity is to purchase a garden seat that can be used for kneeling down on in the garden. So, gardeners put down your trowel for a minute and start digging this list of awesome gardening stools.
The Best Garden Stool
Garden Stool Buying Guide
How We Chose Our Selection Of Garden Stools
There are lots of aspects of a good garden stool that should be considered by people interested in buying such an item. However, when working on this highly-reliable buying guide, we decided to focus on what we think are the three most important things to think about – take a look below!
Price –Although it is easy to think that some products are what we could call reassuringly expensive, not all the pricier garden stools are worth every penny. That said, if we are going to shell out on a stool for gardening that is in the higher price bracket, we will want to see a wide range of impressive features.
Brand –Like many other products that can be bought on the net that are worth looking at are from well-known brands, garden stools that are very well made tend to be presented by the leaders in products for the outdoors. Therefore, it should not be too surprising to see the likes of Ohuhu, Abco Tech and Songmics in the mix.
Reviews –Of course, buying any kind of product without knowing a thing or two about the reputation of the item would be very silly. With this in mind, readers of this buying guide will appreciate why we are dead serious about going through a heap load d of reviews before deciding which products to include in our list.

Features To Look For In Garden Stools
Material– One thing that plenty of keen gardeners will take into consideration when trying to make up their mind on which brand in garden stools to go for is the material that the seat or kneeling platform is made from. But although comfort is very important in this matter, the material, of course, needs to be extremely durable if the consumer is going to avoid having to replace it after a month or so.
Maximum Supported Weight–Anyone that has had a pretty horrifying experience where a chair they were sat on collapsed – and in front of some strangers will not want this embarrassing moment to be repeated. By choosing a garden stool that offers a high maximum support weight, heavy users of these garden companions can significantly reduce the risk of such undesirable events occurring.
Portability–Active folk who need to be doing something every single day will be pleased with garden stools that have portability to perfection. Luckily, the better options in these very useful items added to our list are extremely mobile as well as being incredibly versatile.
Storage –Once we have finished with our garden stool for the day, being able to store it without any problem will be just what we were looking for. And if you take a good look at our buying guide, you will notice that all the garden chairs we have included are dead easy to put away – even in poky little garden sheds.

Types Of Garden Stools
Garden Step Stool–Sometimes comfort is just not enough for gardeners that like to get stuck into a bit of weeding whenever they get the free time. Indeed, gardening enthusiasts that often tackle high-up tree branches will be really keen to secure a garden stool that can also be used as a step.
Folding Garden Stool–Making life as convenient as possible is the aim of pretty much everyone in life. Of course, outdoor lovers that do not wish to wrestle with a garden chair due to a poor design will select a chair for the backyard that can be easily folded every time they use it.
Garden Storage Stool–Apart from being able to benefit from a well-made garden bench or stool by turning it into a kneeler on occasions, many users of such items seek an option that allows them maximum convenience. By having a garden storage stool, gardeners that would like to have their tools at hand will be able to accomplish this goal.
Gardening Stool with Wheels–Although most of the garden stools that can be found online are very portable, there are some models that come with a set of wheels. Users of garden stools that suffer with mobility issues will love a garden chair that can be pushed along their recently trimmed lawn.