Best Hedge Trimmers In 2022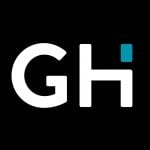 This product guide was written by GearHungry Staff
Last Updated
December 25, 2018
GearHungry Staff
GearHungry Staff posts are a compilation of work by various members of our editorial team. We update old articles regularly to provide you the most current information. You can learn more about our staff
here
.
GearHungry may earn a small commission from affiliate links in this article.
Learn more
A well-kept hedge is an essential part of a beautiful garden. It can turn even the scruffiest patch of land into something that would rival the Garden of Eden. You'll be the envy of the neighborhood. But first, you need to choose the best hedge trimmer. It's not just a matter of buying the cheapest option, there are loads of things to consider.
Trimming a hedge can be an exhausting job, so you need to find a trimmer that suits you. You don't want a heavy-duty, gas hedge trimmer for small bushes. Equally, you don't want a cheap electric hedge trimmer if you've got a long hedgerow to get through. Also, if you buy an electric hedge trimmer you need to plug them into a socket, so you might need to buy a power extension. Fortunately, we've found the eleven best hedge trimmers and also written a buying guide and FAQ section underneath, to answer any hedge trimmer questions you might have.
The Best Hedge Trimmer
BLACK+DECKER LHT2436 Cordless Hedge Trimmer


We've selected the Black & Decker LHT2436 is our Best Choice hedge trimmer. There are more powerful and cheaper hedge trimmers available, but we think this is the best all-rounder on the market at the minute.  It's a battery-powered cordless trimmer that runs on Black & Deckers' impressive 40-volt, lithium batteries. They provide 5X more charge than the standard 36-volt alternatives, found in most similar bush trimmers. It doesn't say exactly how long one charge will last, but they do say that you'll be able to cut around 6000 square feet of a hedge – which should keep you busy for long enough. Then, when you need to recharge, it only takes one hour to fully charge the batteries.
It has a 24-inch, dual-action blade that can cut through branches up to ¾" thick. That makes it easily one of the most powerful hedge trimmers on the market, matching the more expensive Dewalt trimmer further down the list. The two grips are soft and ergonomically designed so that you don't strain yourself when you're trimming for a long time. Plus, the PowerDrive transmission stops the trimmer from stalling and allows you to cut more branches.  There's no question that this is one of the best electric hedge trimmers around. Find more great products for your garden by checking out our guide to the best cordless lawn mowers.
Key Features:
Power Drive Transmission
Has a 24-inch dual-action blade
Recharges in 1 hour
40-Volt Lithium-ion battery provides for longer runtime
Specification:
Brand

BLACK+DECKER

Model

LHT2436

Weight

6.9 pounds
The battery life is excellent and only takes 1 hour to charge up
A powerful blade will cut through thick branches
Almost never cuts out
Some reports of motors burning out, but the majority of customers love it
DEWALT DCHT820B 20v Max Hedge Trimmer

Are you fond of putting off cutting the hedges in the yard due to the hassle of extended extension cords on subpar hedge trimmers? No doubt, such trimmers will have you dealing with accidental unplugging, and may even have you dealing with repairing cuts caused by the cords. If all these mishaps describe your experience with hedge trimmers, the DEWALT Hedge Trimmer Bare tool is one that might interest you. Made with a powerful and durable high output motor, this hedge trimmer offers durable steel blades that were designed for clean and efficient cuts on tree branches. Its razor-sharp blades mean it gets to feed through whatever you feed it!
Boasting a 5Ah Lithium battery, this trimmer as all it takes for an efficient job! And that's not all, standing at 7.5lb for weight, the compact design ensures that even if it isn't the lightest trimmer out there, it is guaranteed to be easily manageable, so as to minimize stress and bring more fun to the job at hand. Although an excellent product, it's important to note is the battery for the DEWALT DCHT820B 20v Max Hedge Trimmer is sold separately. Nonetheless, this doesn't take away from its top-notch performance.
Key Features:
Powerful high output motor
Battery sold separately
Compact and lightweight design
5Ah Lithium battery
Specification:
Brand

DEWALT

Model

DCHT820B

Weight

8.8 pounds
Greenworks 18-Inch 2.7 Amp Corded Hedge Trimmer

With an 18-inch cutting length steel blade, the Greenworks Corded Hedge Trimmer 22102 is primed to deliver on optimal performance and maximum maneuvering. Its 3/8 inch cutting capacity ensures it is perfect for bushes, so if you hate the look of that jungle growing unpleasantly outside your home, this is the perfect tool for making a statement. With a compact design and a lightweight feel, this trimmer allows for easy handling when going tough on bushes. Its corded feature ensures that for however long you are using it, constant dependable power is assured. If you are one who likes to stop only when you are done with a trimming task, this one is your buddy; it needs no batteries and has no need for charging – just plug and go – that easy!
And that's not all, this dependable product has also been designed with a cord lock and has been designed to produce less noise to complement its smooth operation. In addition, if you are concerned about Carbon pollution, this is the trimmer to go for – Greenworks pride themselves on making products with zero Carbon footprint. This means you get to have quality and environmental conservation in one product.
Key Features:
2.7A Power
Convenient cord lock
18-inch dual-action blade
Lightweight design
Specification:
Brand

Greenworks

Model

22102

Weight

5.06 pounds
Makita XHU02Z 18V LXT Hedge Trimmer




Makita has a long history of making high-quality tools. They've been around since 1915 and are now one of the biggest brands in power tools. So, even before you look at the features of Makita XHU02Z 18V LXT hedge trimmer, you know it's going to be good. And it doesn't disappoint. First off, you get a 22-inch blade, which is the longest we've seen yet. That means you can get an awesome straight-line cut all the way across your hedgerow – the longer the blade, the easier it is to get a straight cut. The blades are dual-action and the motor provides a considerably higher cutting speed than most of the alternatives. Add all this together and you get a hedge trimmer that is going to cut through almost anything, without much effort from yourself.
Inside the motor, there are five cushions that stop the hedge trimmer from vibrating when it's running. Plus, the battery is around 25% quieter than other cordless units and much quieter than corded hedge trimmers. We almost forgot to mention the battery, with all the other great features! It has around 75 minutes of run time and charges faster than most other similar models.
Also, for those health and safety fans out there, it has an automatic motor shut-off function if you take your hand off the grip. This is one of the safest, quietest, and most powerful hedge trimmers out there and should definitely be a contender if you have a big budget to spend.
Key Features:
Battery capacity warning system
22-inch blade
Anti-vibration structure to minimize vibration
Rapid optimum charger
Specification:
Brand

Makita

Model

XHU02Z

Weight

9 pounds
The long blade is excellent for cutting large hedgerows
Quieter and less vibration than most hedge trimmers
Almost no negative reviews on Amazon
More expensive than other hedge trimmers




You might be slightly suspicious when you first look at Snow Joe HJ22HTE. It's a lot cheaper than most of the hedge trimmers on here and looks a bit more old-school, but it's actually a pretty good tool for the money. Firstly, it has an impressive 22-inch blade that is capable of cutting through relatively thick branches. It doesn't state the exact cutting diameter, but a quick search of the FAQs and you will see that it cuts ¼ inch thick branches. Having said that, a lot of the Amazon customer feedback say that it can handle a lot thicker.
The 3.5amp motor delivers plenty of cutting power and the wrap-around handle will keep your hands well away from the blades. All-in-all, this is a decent hedge trimmer. It's not going to give you the accuracy or power than the more expensive models can provide, but you can't really expect it to. If you're looking for a cheap alternative, it's well worth a try.
Key Features:
Corded (3.5amp motor)
22-inch dual-action blade
Protective handles
Cuts up to 1/4" branches
Specification:
Brand

Snow Joe

Model

HJ22HTE

Weight

5.06 pounds
Cheap compared to most hedge trimmers
22-inch, stainless-steel blades are impressive
Quite a few bad reviews on Amazon – which is expected with cheaper products
BLACK+DECKER BEHT100 Hedge Trimmer




We've selected this Black & Decker trimmer as our Best Value product on this list. That's not because it's the cheapest trimmer, but because it provides awesome value for money. Whether you're spending $30 or $200, Black & Decker is a well-respected brand. So, to be able to buy a large power tool from them for less than $30 is amazing. It's never going to be as powerful as the expensive models, but if you only need it for cutting small hedges, it's perfect. You get a 16-inch dual-action blade, made from hardened steel. It can cut branches just over half an inch thick, which is the same as the extendable Greenworks trimmer.
The short blade means that it's not ideal for cutting large bushes, but the plus side is that it's more lightweight than the bigger hedge trimmers. It's powered using a 3.0-amp motor, that has to be plugged into a wall socket. The cord comes with cord retention technology, which stops the trimmer from being pulled out of the socket by accident. With the ergonomic handles and safety guard, BLACK+DECKER BEHT100 is the perfect lightweight hedge trimmer for those smaller jobs. Our handy guide to the best riding lawn mowers features more great products like this.
Key Features:
Corded (3-amp motor)
Cord retention technology
16-inch dual-action blade
Cuts up to 5/8" branches
Specification:
Brand

BLACK+DECKER

Model

BEHT100

Weight

4.55 pounds
Affordable price for a well-known brand like Black & Decker
Lightweight and easy-to-use
Not suitable for large, thick hedges
Earthwise Cordless Shrub Shear and Hedge Trimmer Combo




This impressive little trimmer offers something completely different. It's much smaller than the rest of the hedge trimmers on this list, with a blade that only reaches out 6.3 inches. That means it's completely useless on large hedgerows, but perfect for smaller bushes and neatening up the edges. Earthwise Cordless Shrub Shear and Hedge Trimmer Combo also has a handy little 3-inch grass shear blade fitting, which cuts through grass edges as well as any strimmer. Plus, the blades can easily be changed, thanks to the molded mounting plates.
It's powered by a 3.6V rechargeable lithium-ion battery, which has an average run time of around 45 minutes. It also has a built-in charging unit and an LED light to indicate when the battery is running low. At just over 1 pound in weight, it's easily the most lightweight option on this list, but it's really only suitable for small bushes. If you've got a big job on your hands, you need to invest in something more heavy-duty.
Key Features:
Cordless (3.6-volt lithium battery)
6.3-inch blade
3-inch grass cutting blade
Ultra-lightweight
Specification:
Brand

Earthwise

Model

LSS10163

Weight

1 pounds
Really portable and lightweight
Excellent for neatening up hedgerows and for small bushes
Too small for anything bigger than a small bush
Greenworks 22-Inch 4-Amp Corded Hedge Trimmer




The best thing about the Greenworks Corded Hedge Trimmer is the transparent safety guard between you and the blades. It's by far the biggest effort we've seen so far at keeping your hands safe from the super-sharp, fast-moving blades. It's also got a cord lock to stop it from being accidentally unplugged, which is another important safety feature. Add these together and you've got one of the safest hedge trimmers around.
This gardening tool cuts with an impressive 22-inches, dual-action blade and is powered using a 4-amp motor. It's also pretty eco-friendly (hence the company name Greenworks), so if you're safety conscious, eco-aware gardener, this hedge trimmer definitely has to be a consideration for your tool shed. For more gardening tools, check out our guide to the best leaf shredders. 
Key Features:
Corded (4 amp)
22-inch dual-action blade
Large, transparent shield
Eco-friendly
Specification:
Brand

Greenworks

Model

2200102

Weight

7 pounds
One of the safest hedge trimmers on the list because of the large, transparent shield
Not powerful enough for cutting through thick branches
BLACK+DECKER LHT360CFF 60V Max Powercut 24




LHT360CFF 60V Max Powercut is the last Black & Decker hedge trimmer in our list. It's a bit heavier duty than the first two, and most of the other trimmers on here. It has a 24-inch, dual-action blade, which is very similar to the LHT2436 that we featured as our Best Choice product. But it has one crucial difference – this trimmer can cut branches up to one and a half inches thick. That is twice the thickness of any other trimmer we've featured. Plus, it has a feature called Powercut™ that gives you an extra boost of power if you get stuck on a particularly tough bit of the hedgerow. Anyone that has tried to trim a thick hedgerow will know how important this feature could be.
Other than that, it's powered by a 60V lithium battery. Black & Decker don't state how long the runtime is, but some reports say that it can go for up to 4 hours at a time. You'll need a break from trimming before it does!
Key Features:
Cordless (60V lithium-ion battery)
24-inch dual-action blade
Powercut™ feature
Cuts branches up to 1 1/2" thick
Specification:
Brand

BLACK+DECKER

Model

LHT360CFF

Weight

8.4 pounds
Very powerful trimmer that can cut almost anything
The 60V battery gives it an amazing 4 hours run time
Doesn't come with a sheath, which means you have to be very careful when carrying or storing it
GreenWorks 2272 Pole Hedge Trimmer




Greenworks aren't one of the most well-known companies around, but they make some pretty impressive gardening tools. They are part of Globe Group, which is – as the name would suggest – a global company. That means they have the research and technology departments to make innovative tools that can make your gardening experience a whole lot easier. The most impressive thing about GreenWorks 2272 Pole Hedge Trimmer is the extendable pole. It can extend up to 6.5 feet, which means you can get to the super hard-to-reach areas, without the need for ladders or other dangerous equipment. This is an impressive feature, but it will suit some people's needs much more than others.
Unfortunately, for this amazing reach, you do have to sacrifice some performance. It has a 20-inch dual-action blade, that can cut branches just over half an inch in diameter. The runtime is only 30 minutes, but the 40-volt batteries charge up quicker than a lot of the alternatives. Plus, it's heavier than your standard hedge-trimmer, so if you have a long hedgerow to trim, it might not be suitable. Having said that, it's hard to beat the convenience of being able to reach the top of bushes easily. 
Key Features:
Cordless (40-volt battery)
6.5 feet extendable pole
20-inch dual-action blade
Cuts up to 5/8" branches
Specification:
Brand

Greenworks

Model

2272

Weight

9.6 pounds
Extendable pole makes tall bushes super easy to trim
Battery charges quickly
Blades can be difficult to sharpen
Heavier than standard hedge trimmers
WORX WG261 20V Power Share 22-Inch Cordless Hedge Trimmer




The Worx WG261 is a powerful and lightweight hedge trimmer with a 22-inch blade. It's ideally suited to DIY hedge trimming jobs that don't require a professional arborist. It comes with a battery and charger included and it's part of the Worx PowerShare range, which means it can run off any 20V or 40V Worx battery. If you own other Worx power tools, it's a great way to lengthen the runtime without spending hundreds on extra batteries. 
Unless you have specific requirements, the 22-inch blade is perfect for most hedge trimming jobs. It has enough length for flat tops and long, even sides. You might think that this long blade design would make it difficult to control but the D-grip handle lets you hold it from any angle, making the blade feel super lightweight. It's also designed to absorb vibration, with a ¾" blade gap to get around branches and rip them apart. 
Key Features:
22-inch cutting blade 
D-grip handle 
Dual-action blades 
¾" blade gap 
Battery and charger included 
Works with all 20V & 40V Worx batteries 
Specification:
Brand

Worx

Model

WG261

Weight

7 pounds
Powerful and lightweight 
Works with all Worx batteries 
Rips through branches 
Long blade for flat tops and even sides
Hedge Trimmer Buying Guide & FAQ
Buying hedge trimmers are a big deal. Careful consideration must, therefore, be made before deciding on which product to purchase. Below are a few things to consider before buying a trimmer.
How We Chose Our Selection of Hedge Trimmers
Brand - Potential buyers will be spoilt for choice on the hedge trimmer market based on brand alone. But we consider only the best brands with the best designs and quality output. The brands we consider are known for their good output.
Price - On a competitive market, prices will vary. We believe that it is possible to get top quality trimmers at prices that would seem like a bargain for their output.
Reviews - Reviews are the internet's answer to the "word-of-mouth" method of recommendation. A product is only as good as the feedback it receives. We considered the feedback of people who have truly used these hedge trimmers to be sure the products deliver on their promises.

Features To Look For In Hedge Trimmers
Here are a few features to look out for when purchasing a Hedge Trimmer:
Power - The power of a hedge trimmer is usually determined by finding out whether it uses a cord, or is cordless. If it uses a cord, there is the assurance of constant power. Cordless hedge trimmers will need to be recharged periodically.
Length of Blade - The length of the blade is a good indicator of potential performance.
Blade Types - The type of blade a hedge trimmer has, also tells what kind of quality to expect. A dual-action blade will almost always outperform a single blade model hedge trimmer.
Weight - Because hedge trimmers are used for periods at a time (owing to the nature of the task) the weight of the hedge trimmer is to be considered. A lighter trimmer will cause less stress to the arms and shoulders than a heavier one.
Ease of Use - Hedge trimmers that are designed for easy handling allow for better maneuvering.
Maintenance - Some hedge trimmers are designed to allow for easy replacement of parts when a fault arises.
Safety - The design of the trimmer must consider the safety of the user.

Types of Hedge Trimmers
Corded – Electric hedge trimmers are often powered from an electrical socket in the wall. That means you have to plug it in and be very careful not to cut through the wire. If you do choose a corded hedge trimmer, make sure it comes with a residual current device to stop it from electrocuting you if you cut through the wire.
Cordless – Cordless hedge trimmers are more portable and easier to use than their corded counterparts, but you have to remember to charge them up before you use them. Sometimes they aren't as powerful either, but modern batteries can often give them plenty of power to cut even the thickest branches.
Hedge Trimmer FAQ
Q: What does a hedge trimmer do?
A: A hedge trimmer is used to prune or cut hedges and bushes.
Q: Are hedge trimmers dangerous?
A: Because of their sharp nature, hedge trimmer blades are rather dangerous. The operator's manual should be carefully read and followed before use.
Q: What is the difference between a hedge trimmer and a hedge cutter?
A: Because they do the same thing, there is no difference between a hedge trimmer and a hedge cutter – they are essentially the same instrument.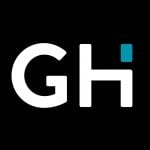 GearHungry Staff posts are a compilation of work by various members of our editorial team. We update old articles regularly to provide you the most current information. You can learn more about our staff
here
.
Sign Up Now
GET THE VERY BEST OF GEARHUNGRY STRAIGHT TO YOUR INBOX