Rule The Garden: The Best Hedge Trimmers In 2022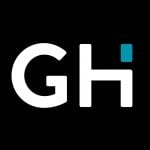 This product guide was written by GearHungry Staff
Last Updated
July 8, 2022
GearHungry Staff
GearHungry Staff posts are a compilation of work by various members of our editorial team. We update old articles regularly to provide you the most current information. You can learn more about our staff
here
.
GearHungry may earn a small commission from affiliate links in this article.
Learn more
A well-kept hedge is an essential part of a beautiful garden. It can turn even the scruffiest patch of land into something that would rival the Garden of Eden. A good, dense hedge can also provide protection from wind, plenty of privacy and security, and even help minimize noise pollution.
However, an unkempt hedge is nothing more than an ugly shrub (sorry!), which is why it is important to keep your hedges neatly trimmed. A neat, well-kept hedge is a thing of beauty that can transform any yard into a timelessly elegant country garden.
But trimming hedges can be arduous and exhausting, which is why it's important to find the best hedge trimmer for your garden and the types of hedges you have. You don't want a heavy-duty, difficult-to-use gas hedge trimmer for a small yard. Equally, you don't want a small, cheap electric hedge trimmer if you've got a long hedgerow to get through. Since there are so many hedge trimmers on the market – from gas-powered trimmers to corded electric trimmers to cordless models – it can be tricky knowing which option you should go for.
To help make things a bit easier for you, we've rounded up some of the best hedge trimmers currently on the market. Whether you have decorative low-growing boxwood shrubs or tall and dense privacy hedges, these models provide professional results and are easy and comfortable to use.
The Best Hedge Trimmer
BLACK+DECKER 40V MAX Cordless Hedge Trimmer
Black+Decker has been making high-quality power tools for decades and the BLACK+DECKER 40V MAX is one of the best cordless hedge trimmers you will find. This hedge trimmer features 24-inch dual-action blades that allow you to trim your hedges faster. It is cordless and runs using 40-volt lithium-ion battery so you can trim up to 6,000 square feet of hedges on a single charge. The battery also takes about an hour to charge which gives you just enough time to take a nice coffee break before you're ready to start trimming again.
This one is also quite easy to handle thanks to the full-length trigger and soft cushioned grip. There is also a charge indicator so you know exactly how much battery power you need to finish trimming the hedge in front of you. You can easily trim and cut through branches up to ¾ inches thick and the PowerDrive transmission stops the trimmer from stalling and allows you to cut more branches. 
While you're busy in the garden take a look at our guide on cordless lawn mowers and you'll have the best-looking garden on your block.
Key Features:
40-Volt Lithium-ion rechargeable battery
24-inch dual-action blade
Power Drive Transmission
Recharges in 1 hour
Full-length trigger for easy powering
Easy-to-read charge indicator
Specification:
Brand

BLACK+DECKER

Model

LHT2436

Weight

6.9 Pounds
Long battery life trims up to 6,000 sq ft of hedge
Less vibrations for easier hedge trimming
Cordless design means you're free to roam around without trailing cables
DEWALT 20v Max Hedge Trimmer
When it comes to lightweight battery-powered hedge trimmers, the DEWALT 20v Max Hedge Trimmer takes the crown. Equipped with a 20-volt lithium-ion battery that is interchangeable with other DEWALT 20V battery-powered tools, this is a must-have cordless trimmer for any garden toolshed.
This model features a powerful high output motor and a 22-inch laser cut hooked tooth design blade that can power through branches up to 3/4 inch thick. The double-sided blade makes light work of most hedges so you can create clean lines and the compact, lightweight design is less tiring on your arms. 
Key Features:
20-volt rechargeable battery
22-inch dual-action blades
Powerful high output motor
Compact and lightweight design
Part of the 20V MAX* system of tools
Specification:
Brand

DEWALT

Model

DCHT820B

Weight

8.8 Pounds
Compact & lightweight for less stress on your arms
Unbeatable cordless convenience
Battery interchangeable with other DEWALT tools
Greenworks 18-Inch 2.7 Amp Corded Hedge Trimmer
Some folks prefer the non-stop action of electric hedge trimmers as they won't run out of energy before they manage to finish trimming the hedges. This one from Greenworks is a real winner. It has a cutting capacity of 3/8 inch and an 18-inch dual blade that will turn your overgrown bushes into beautifully shaped masterpieces.
The Greenworks Corded Hedge Trimmer is also compact and lightweight, which you'll really appreciate when you have a lot of trimming to do. For your safety, this one operates via a trigger that will turn the trimmer off when you put it down. There is also a cord lock to prevent you from accidentally unplugging the trimmer. The cord is short so you will need an extension cord but being electric, you have the benefit of a consistent power source from the start of your trimming session to the end. It's also reasonably quiet for a power tool so you won't disturb your neighbors too much. For more top-quality products like this, check out our selection of the most reliable garden hoses.
Key Features:
2.7 amp electric motor
18-inch dual-action blade
Convenient cord lock
Lightweight ergonomic design
3/8 inch cutting capacity
Specification:
Brand

Greenworks

Model

22102

Weight

5.06 Pounds
Easy to use and maneuver
Smooth operation & less noise
Won't run out of juice during a trimming session
Super-affordable price
You will need extension cords for this one
Not ideal for thicker branches
Makita XHU02Z 18V LXT Hedge Trimmer
Makita has a long history of making high-quality tools, and the Makita XHU02Z 18V LXT hedge trimmer is no exception. This is a fantastic cordless hedge trimmer for long trimming sessions making it perfect for folks with larger gardens and yards. It features a 22-inch dual-action double-sided shear blade that almost glides over the tops of the hedges for precise trimming. The extra-long blade allows you to make a crisp, clean and straight cut over the top of the hedge for a neat finish.
This is the best cordless hedge trimmer for long trimming sessions thanks to the anti-vibration technology that helps to reduce fatigue while you work. It is powered by a Makita-built motor with 2700 SPM for fast cutting and you can cut continuously for up to 90 minutes on a single charge of the 18V LXT 4.0 Ah battery. Your safety has also been considered with this battery-powered hedge trimmer as it comes with an automatic motor shut-off function that activates when you take your hand off the grip. This is one of the safest, quietest, and most powerful hedge trimmers out there and should definitely be a contender if you're prepared to spend a little extra. Take a look at our list of the top-rated reel mowers and pick the right one for your home.
Key Features:
18V LXT battery (sold separately)
22-inch dual-action blade
Battery capacity warning system
Anti-vibration technology minimizes fatigue
Rapid optimum charger
Up to 90 minutes of cutting time
Specification:
Brand

Makita

Model

XHU02Z

Weight

9 Pounds
The long blade is excellent for cutting large hedgerows
Sharp and powerful
Quieter and less vibration than most hedge trimmers
Uses the same batteries and charges as all Makita X2 (36V) & 18V LXT tools
More expensive than other hedge trimmers
Batteries and chargers are sold separately
Sun Joe 22-Inch Electric Hedge Trimmer
If you're looking for an easy-to-use and relatively cheap hedge trimmer, the Sun Joe 22″ Electric Hedge Trimmer is a great choice. It's fast, easy to use, and ideal for small hedges and bushes. It has a powerful 3.5 amp motor and it features instant start so you can attack the hedge fast. The 22-inch pre-hardened steel blades are also rust-resistant and are capable of cutting through ¼-inch thick branches. Some customers report the blades feel a little dull so they may not give you the cleanest cuts but this really depends on the density of the branches. Ultimately, this is not a trimmer for very thick stalks and branches, but it is great for lighter garden work.
This Sun Joe trimmer features a full wraparound handle and weighs a meager 5 pounds making it lightweight and pretty easy to use. For your safety, it also has a dual-handed safety switch so there is no chance of an accidental start. If you just need a simple hedge trimmer for your garden that won't break the bank, this one does the job just fine. 
Key Features:
Corded with a 3.5amp motor
22-inch dual-action blade
Protective handles
Cuts up to 1/4" branches
ETL approved
Specification:
Brand

Snow Joe

Model

HJ22HTE

Weight

5.06 Pounds
Well priced for light garden work
22-inch, stainless-steel blades are impressive
Includes a full 2-year warranty
Dual handed safety switch means no accidental starts
The blades are reported to be dull for clean cuts
Not suitable for thicker branches
BLACK+DECKER 16-Inch Hedge Trimmer
The BLACK+DECKER 16-Inch Hedge Trimmer is ideal for smaller hedges. It is exceptionally lightweight and comfortable to hold, with a 16-inch blade length and corded design that gives you endless run time. It may not be as powerful as some of the higher-end hedge trimmers, but it is a great value-for-money garden tool.
This is possibly the best lightweight hedge trimmer as it's designed for easy maneuverability and handling. The dual-action blade makes it easy to maneuver the trimmer over hedges for a neat finish and the full-length trigger also makes for less straining while you work. It's powered using a 3.0-amp motor and features ergonomic handles and a safety guard for user protection. For the best-looking garden on the block, take a look at our guide to the best riding lawn mowers.
Key Features:
Corded electric hedge trimmer with 3-amp motor
16-inch dual-action blade
Cuts up to 5/8" branches
Cord retention technology
Full length trigger
Specification:
Brand

BLACK+DECKER

Model

BEHT100

Weight

3.8 Pounds
Well priced for a BLACK+DECKER tool
Really lightweight and easy-to-use
Low vibration means less fatigue
Not suitable for larger, thicker hedges
Earthwise Cordless Shrub Shear and Hedge Trimmer Combo
If you're looking for a compact garden hedge trimmer, this Earthwise Cordless Shrub Shear and Hedge Trimmer Combo is a versatile little garden tool that you will find plenty of use for. Firstly, this one is considerably smaller than most hedge trimmers with a small 6.3-inch blade. It's perfect for smaller bushes and it is ideal for neatening edges. Don't bother trying to cut large hedges because this one has a cutting capacity of 5/16 inches.
What sets this trimmer apart is that it comes with two blades. One is for trimming bushes and shrubs and the other is a 3-inch grass shear blade which is perfect for trimming the edges of your garden and around flower beds. The blades can easily be changed, thanks to the molded mounting plates. This trimmer is battery-powered with a 3.6V rechargeable lithium-ion battery. It has an average run time of around 45 minutes and it also has a built-in charging unit and an LED light to indicate when the battery is running low. At just over 1 pound in weight, it's easy and lightweight for easy use.
Key Features:
Cordless trimmer with a 3.6-volt lithium-ion battery
6.3-inch blade
3-inch grass cutting blade
Ultra-lightweight with a comfortable padded grip
Specification:
Brand

Earthwise

Model

LSS10163

Weight

1 Pounds
Portable, lightweight and easy to use
The blades are easily interchangeable without needing tools
Excellent for neatening up hedgerows and for small bushes
Too small for anything bigger than small bushes
The battery efficiency diminishes over time
Greenworks 22-Inch 4-Amp Corded Hedge Trimmer
When working with power tools, safety should always be a top priority and the Greenworks Corded Hedge Trimmer features a transparent safety guard between you and the blades. It also has a cord lock to prevent accidental unplugging as an additional safety feature which makes this model one of the top hedge trimmers for personal safety. This handy hedge trimming tool is lightweight and compact making it easy to use and with an impressive 22-inch dual-action blade, you can have the best-looking hedges on the block.
You'll also love the fact that this model is pretty eco-friendly as are many Greenworks products. The 4 amp motor is corded so you can plug it in and you're ready to go – no need for charging or replacing batteries. This is the perfect gift for any avid gardener and you can always add an extra gardening tool or two as a complete gardening package.
While you're busy gardening, make use of all those raked-up leaves and check out our guide to the top leaf shredders. 
Key Features:
Corded 4 amp hedge trimmer
22-inch dual-action blade
Large, transparent shield
120 voltage
9/16 inch cutting capacity
Specification:
Brand

Greenworks

Model

2200102

Weight

7 Pounds
Super safe to use with a large, transparent shield
Cord lock prevents accidental unplugging
Corded for consistent power
Not powerful enough for cutting through thick branches
BLACK+DECKER 60V Max Powercut 24-Inch Cordless Trimmer
The BLACK+DECKER 60V Max Powercut is so effective at trimming hedges, it puts other heavy-duty hedge trimmers to shame. It's definitely a little weightier than other models and features a dual-action blade length of 24 inches that gives you an extended reach. Size isn't all that matters when it comes to the best hedge trimmers and this big hedge trimmer can cut branches up to 1 1/2 inches thick. It also has a long battery life so you can get more hedge trimming done without stopping to charge batteries.
One thing you'll really appreciate is a special feature called Powercut™ which gives you an extra boost of power if you get snagged on a particularly tough bit of hedgerow. Anyone that has tried to trim a thick hedgerow will know how important this feature can be. To finish off, this top-rated hedge trimmer is powered by a 60V lithium battery. BLACK+DECKER doesn't specify the exact runtime, but many reports say that it can go for up to 4 hours at a time. You'll need a break from trimming before it does!
Key Features:
Cordless 60V lithium-ion battery hedge trimmer
24-inch dual-action blade
Powercut™ feature gets through snags with ease
Cuts branches up to 1 1/2" thick
Comfortable handle design
Specification:
Brand

BLACK+DECKER

Model

LHT360CFF

Weight

8.4 Pounds
A powerful trimmer that can cut almost anything
60V battery gives it an amazing 4 hours of run time
Extra-long blade length gives you extra reach
Reduced vibration means less user fatigue
Doesn't come with a sheath, which makes storage and transport hazardous
GreenWorks Pole Hedge Trimmer
If you're looking at garden hedge trimmers for high hedging, take a look at the GreenWorks Pole Hedge Trimmer. This is one of the best-rated hedge trimmers because you can get a lot more trimming and shaping done with a pole hedge trimmer and reach even further. Reach those tall hedges with ease with a 3-position pivoting head and the extended reach handle. This one can also help you when trimming lower branches on trees as well as hedges, shrubs and bushes.
The GreenWorks battery-operated hedge trimmer features a dual blade length of 20 inches that has been designed for multiple purposes in the garden. It has a cutting capacity of 5/8 inches which is ideal for many uses and the G-max 40V Li-Ion battery gives you a run time of about 30 to 40 minutes. Best of all, this model comes with a charger and a battery. With an electric start and a safety button, this versatile battery-powered hedge trimmer has no power cord so you don't have to worry about tripping on cables or accidentally cutting through them. You may also be interested in some of the most popular zero turn mowers from our list. Be sure to browse them.
Key Features:
20-inch cordless pole hedge trimmer
G-max 40v Li-Ion battery
5/8 inch cutting capacity
3 position pivoting head
Extended reach handle
Includes charger and 2Ah battery
Specification:
Brand

Greenworks

Model

PH40B210

Weight

9.2 Pounds
Single tool easily trims lower branches, hedges and shrubs
Instant electric start
Perfect for tall hedges
Prone to snagging on branches
WORX WG261 20V Power Share 22-Inch Cordless Hedge Trimmer
The Worx WG261 is a powerful and lightweight hedge trimmer with a 22-inch blade. This one is perfectly suited for hedge trimming jobs from beginners to pros. The ergonomic design with soft grip handles make it easy to use and the blades power through most branches with ease.
This Worx hedge trimmer works with a rechargeable lithium-ion battery that works with most tools in the PowerShare family of tools and can run off any 20V or 40V Worx battery. If you own other Worx power tools, it's a great way to lengthen the runtime without having to purchase extra batteries. The 22-inch blade is perfect for most hedge trimming jobs. It has enough length for flat tops and long, even sides. You might think that this long blade design would make it difficult to control but the D-grip handle lets you hold it from any angle, making the blade feel super lightweight. It's also designed to absorb vibration, with a ¾" blade gap to get around branches and rip them apart. 
Key Features:
Works with all 20V & 40V Worx batteries 
22-inch cutting blade 
D-grip handle 
Dual-action blades 
¾" blade gap 
Battery and charger included 
Specification:
Brand

Worx

Model

WG261

Weight

5.5 Pounds
Powerful and lightweight 
Works with all Worx batteries 
Rips through branches 
Long blade for flat tops and even sides
Why Trust Us
To give you the very best hedge trimmers, we spent a little over 20 hours on market research, comparing the best sellers and reading customer reviews. Many of our team members have large yards and bushes to trim so they've tried their fair share of both electric trimmers and gas hedge trimmers and were able to tell us their favorites as well as duds.
Who This Is For
Anyone with a garden will tell you there is a lot of maintenance involved and you don't necessarily need to have hedges in your yard to find a use for a hedge trimmer. These handy tools can be used on bushes and shrubs so this guide is intended for anyone with a garden, yard or lawn with lots of greenery.
How We Picked
Hedge trimmers aren't complicated but there are a few factors we looked at before adding the hedge trimmers to this guide. Our main consideration was the ease of use. Trimming hedges can be a long and arduous job and while most hedge trimmers are not difficult to use, your arms will start to feel fatigued when trimming for extended periods. We chose hedge trimmers that are relatively lightweight and easy to maneuver with easy-to-grip handles.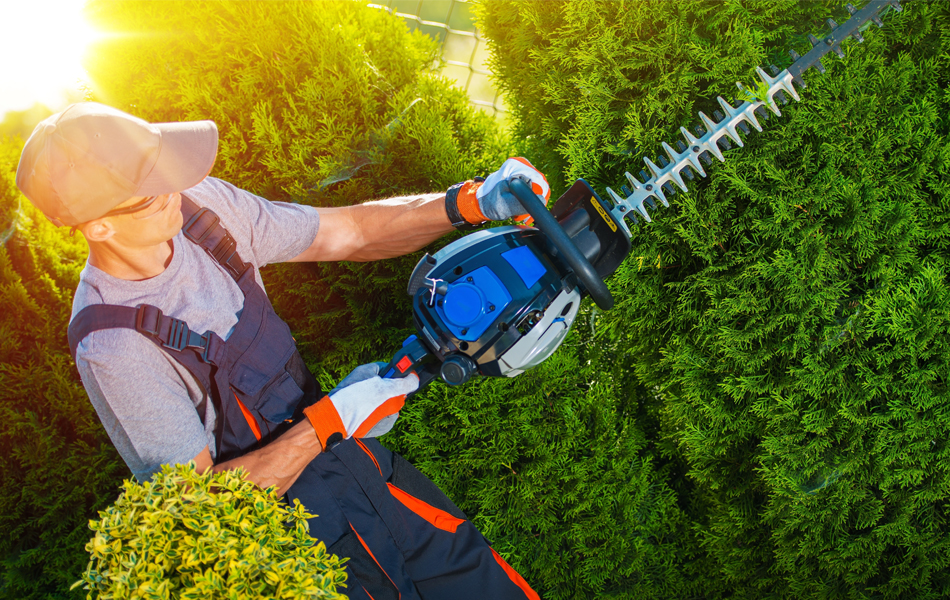 Features To Look For In Hedge Trimmers
Power - The power of a hedge trimmer is usually determined by its design or whether it is corded or cordless. If it uses a cord, there is the assurance of constant power but you will need extension cords to reach some areas of the garden. Cordless hedge trimmers generally use rechargeable batteries and while incredibly convenient, they will need to be recharged periodically.
Length of blade - The length of the blade is a good indicator of potential performance and is especially important if you have a larger hedgerow. Blade length varies from one model to another and if you have larger hedges, a longer blade will make it easier to neaten them.
Blade type - The type of blade a hedge trimmer has can tell you what kind of quality you can expect. A dual-action blade will almost always outperform a single-blade model hedge trimmer and these models are also a lot easier to maneuver.
Cutting capacity - The cutting capacity refers to the hedge trimmer's ability to cut through branches. This is usually shown in inches or fractions of inches so take a look at the thickness of the branches in your hedges and always choose one with a larger cutting capacity than you need, just in case.
Weight - Because hedge trimmers are often used for extended periods, the weight of the hedge trimmer is of extreme importance. A lighter trimmer will cause less stress to the arms and shoulders than a heavier one so you won't feel overly fatigued.
Ease of use - Hedge trimmers that are designed for easy handling allow for better maneuvering which you'll really appreciate when you have a lot of hedges to trim. You should be able to turn it on with ease and the blades should glide almost effortlessly over the surface of the hedge for nice, clean lines.
Safety - Hedge trimmer blades are sharp and the very nature of these tools often means there are bits of branches and leaves flying in all directions while you work. Safety should always be a top priority so look for hedge trimmers with shields separating your hands from the blades. Even with safety features, gloves and protective eyewear should always be worn when trimming hedges.
Handle design - The better control you have over a hedge trimmer, the better. A comfortable grip handle is sure to make the task easier and the main handle should also be easy to grip with no chance of the trimmer slipping. The handle design is also important to position the trimmer over the hedges for better and safer control.
Extra features - Depending on your budget, you may be interested in a few other extra features when shopping for a hedge trimmer. Some models also offer these extra features:
Padded grips for easy control and safety
Quick charging batteries (cordless models)
Full-length trigger for easier starting
Anti-vibration technology and less noise
Cord lock to prevent accidental unplugging of corded models
Batteries that can be used with other tools made by the same manufacturer
Types Of Hedge Trimmers
Corded – Electric hedge trimmers are often powered from an electrical socket in the wall. That means you have to plug the machine in and be very careful not to cut through the wire. If you do choose a corded hedge trimmer, make sure it comes with a residual current device to stop it from electrocuting you if you accidentally cut through the wire.
Cordless – Cordless hedge trimmers are more portable and easier to use than their corded counterparts, but you have to remember to charge them up before you use them. Sometimes they aren't as powerful either, but modern batteries can often give them plenty of power to cut through thick branches.
Pole hedge trimmers - These are available as corded and cordless hedge trimmers with the specific purpose of being able to reach over tall hedges. Most have pivoting heads that can be positioned to cut the tops of hedges with better accuracy and control.
Gas trimmers - Gas-powered hedge trimmers weigh more, are messier and harder to use, however, they're ideal for large yards and thick, unruly hedges as they're powerful. They are the way to go if you plan on doing this for commercial purposes, but if not, it's best to stick to corded and cordless models as they're much easier to use.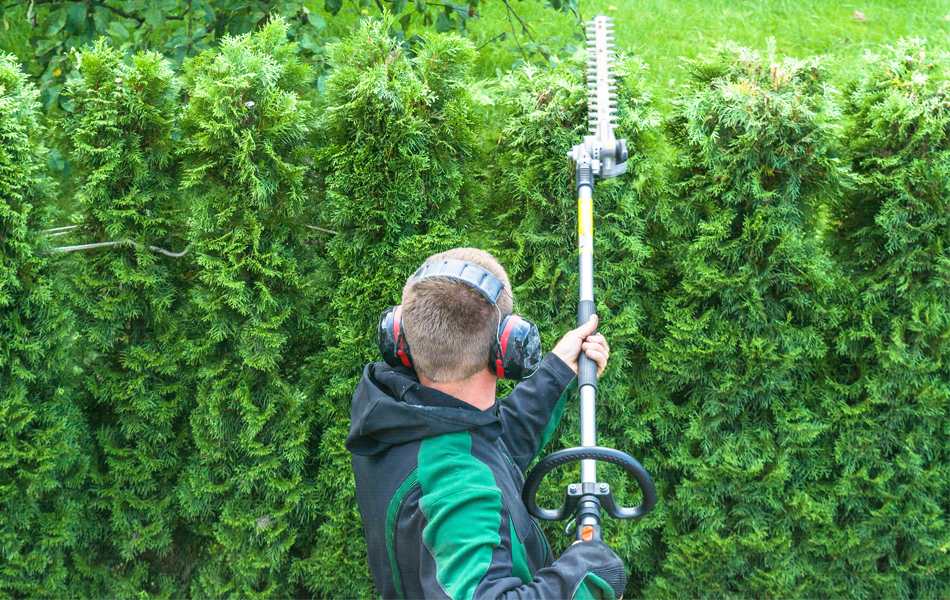 Hedge Trimmer FAQ
Q: What does a hedge trimmer do?
A: A hedge trimmer is used to prune or cut hedges and bushes. While not ideal for cutting thicker branches, some heavy-duty models, especially gas-powered hedge trimmer models, can cut even thicker branches with ease.
Q: Are hedge trimmers dangerous?
A: Because of their sharp nature, hedge trimmer blades are rather dangerous. The operator's manual should be carefully read and followed before use and you should always wear gloves and safety eyewear while keeping your hands as far away from the blades as you can.
Q: What is the difference between a hedge trimmer and a hedge cutter?
A: Hedge trimmers and hedge cutters essentially do the same thing. However, as their names suggest, a hedge trimmer is used to trim off new growth on hedges to keep them neatly trimmed. Hedge cutters, on the other hand, are not as popular and while some may be used as trimmers, they are usually used to cut out larger sections of hedges.
Sources:
Hedges: Trimming - RHS
Hedge Trimmer - Wikipedia
Sign Up Now
GET THE VERY BEST OF GEARHUNGRY STRAIGHT TO YOUR INBOX