Best Robot Lawn Mowers in 2022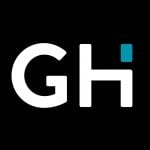 This product guide was written by GearHungry Staff
Last Updated
August 23, 2018
GearHungry Staff
GearHungry Staff posts are a compilation of work by various members of our editorial team. We update old articles regularly to provide you the most current information. You can learn more about our staff
here
.
GearHungry may earn a small commission from affiliate links in this article.
Learn more
Owing a home with a nice yard is a dream come true for millions of families worldwide. When we achieve this all important milestone we set out proudly and determinedly to keep everything neat and tidy and that includes our lawns. After a while though, keeping our lawns maintained becomes just another tedious chore and one we often put off for a week or two until we can no longer look at our overgrown yards. Unfortunately, when we let our grass get to the over grown stage, it becomes more difficult and time consuming to mow which in turn gives us the uneasy feeling of dread when we just think of having to do it all again next week, or the week after.
To save you from this weekend misery, we've looked at some of the best robot lawn mowers with a variety of features that will keep your lawn looking permanently immaculate so you can free up your precious time on the weekends and pursue more enjoyable activities like hiking with your family, going fishing or soaking up some sunshine as you relax at home while your lawn looks like it is being maintained by a whole crew of gardeners.
The Best Robot Lawn Mower
Husqvarna AUTOMOWER 310 Robot Lawn Mower

We've already featured a couple of Husqvarna robot lawn mowers on this list. They're getting a reputation for being some of the most efficient, connectable, and easy-to-use robot lawn mowers on the market. The Husqvarna Automower 310 sits nicely in the middle of their range, designed for yards a quarter of an acre or smaller. It can also work on slopes up to 22º, which is impressive for a robotic lawnmower at this price. 
Like all robot lawnmowers, it's guided by hidden boundary wires. This mower knows how to navigate within the space and automatically returns home when it needs charging. You can control it using the [email protected] app, which allows you to set and adjust until your mower's schedule is perfect. The Bluetooth connectivity works up to 100-feet. Plus, it's quiet enough to run at night, so you don't have to worry about waking your neighbors up.
Key Features:
For yards up to ¼ acre 
Inclines up to 22º
Bluetooth up to 100-feet
Backed by a two-year warranty 
Specification:
Brand

Husqvarna

Model

Automower 310

Weight

20.3 pounds
WORX WR140 Landroid M 20V Robotic Lawn Mower

One of the drawbacks of owning a machine (any machine) is the number of hoops you have to jump through to get it working. Some devices come with manuals, but these are sometimes difficult to understand, meaning that you take a long time setting it up and could even give up in frustration halfway through. This is an experience you will never have to face with the WORX WR140 Landroid M 20V Robotic Lawn Mower, which doesn't present you with hoops to jump through. The mower is easy to set up with convenient steps laid out for you to get it up and running, and once you do this, there is no turning back. This super-smart robot lawnmower can learn about your lawn and will, after some time, suggest optimal schedules based on the size of your yard.
Additionally, the WORX WR140 Landroid lawn mower can cut up to ¼ of an acre, and with its steady work rate, it ensures that naturally fertilizes your land. If you are unsatisfied with the recommended mowing schedule set out by mower, you can always adjust it to your liking with the help of the mobile app, which is easy and convenient to use. Not only that, the app allows you to control the robot mower to do your bidding remotely. Beyond that, it also comes with a cut to edge feature that enables the device to cut closer to your lawn's border, which, in turn, leaves you with very little work to do once the mower is done with the yard. Robot lawnmowers aren't cheap, which is why the security feature on the WORX WR140 Landroid M is so appealing. It contains a 'find my Landroid' module that alerts you as to when the machine is leaving its designated area in cases of theft.
Key Features:
For yards up to 0.25 acres
Inclines up to 20º
'Find my Landroid' security feature
Cuts closer to lawn border 
Rain sensor 
Specification:
Brand

WORX

Model

WR140

Weight

42.2 pounds
Husqvarna Automower 115H Robotic Lawn Mower

We have already discussed the Husqvarna Automower and all the excellent features it brings to the table and how it can maintain your lawn better than most humans can. While this isn't the exact same product and it comes with many similar features, and this is why the Husqvarna Automower 115H Robotic Lawn Mower is also worth a punt. Cheaper than its sister device, the Husqvarna Automower 115H brings with it a quality that cannot be found in just any lawnmower. It works quietly, making it suitable for night work, and it doesn't emit any fumes that can be classed as dangerous. Besides, you are in total control of the robot lawnmower with the power of the app, which lets you tweak the cutter's schedule easily.
It also comes with Bluetooth connectivity, which can work from a range of about a 100ft giving you the freedom to control your mower from anywhere in the house. On top of this, the mower's movements are guided by invisible boundary wires that make sure it doesn't go beyond the designated area, and it can even take itself back to its charging station to be charged. The manufacturer tacked a two-year guarantee for residential use on this machine, making it less of a risk to purchase for your home.
Key Features:
For yards up to 0.4 acres
Inclines up to 17º
Bluetooth works at 100ft
Quiet operation
Guided by hidden boundary wires 
Specification:
Brand

Husqvarna

Model

Automower® 115H

Weight

20.7 pounds
GARDENA 4069 R80Li Robotic Lawn Mower




A great remote lawn mower should not only keep your grass perfectly trimmed, it should eliminate all the work for you by shredding the grass so finely as it mows, that instead of raking up the cuttings, the tiny bits of grass fall to the ground giving your lawn the best type of natural fertilizer which will make the new growth so much lusher. It comes with an easy to install boundary wire so your mower will now exactly which area needs its attention.
The GARDENA 4069 R80Li Robotic Lawnmower does just that. Your lawn will be so lavishly green, it will softer than a thick pile carpet in your home. This autonomous lawn mower runs on a lithium ion battery which is long lasting and energy efficient. It is also emission free so it's great for the environment too. When the battery starts to lose its power, the mower automatically goes back to the charger until the battery power is fully charged and ready to get to work again. If you need to clear the leaves before you turn on the mower, check out our guide to the best leaf blowers.
Key Features:
For yards up to 8,611 sq. ft.
Anti-theft feature
Cutting Height of 0.7″ to 2″ 
Low noise and emission-free
Works in the rain
Specification:
Brand

Gardena

Model

4069

Weight

16.5 pounds
Robomow RS630 Robotic Lawn Mower
The Robomow RS630 is a high-end robot lawnmower that can handle larger yards (up to ¾ acre). Powered by a 26V lithium battery, it can run for around 80-100 minutes without stopping and takes around 90-110 minutes to charge. However, those times are just estimates and could change over time. We wouldn't pay too much attention to the charging times though, because the Robomow RS630 takes care of itself. If you have a large yard, it will be set to mow almost constantly, taking itself back to the docking station every time it needs to charge. Your yard will be more like a golf course with this amazing little tool.
The Robomow RS630 has been around for a couple of years but they've been updating the app and smart home capabilities. This new model is Alexa-enabled, so you can tell it to cut your grass by voice command. Plus, the My Robomow app has been improved with amazing management features and alerts. If you're looking for the perfect robot lawn mower for big yards, the Robomow RS630 is the way to go.
Key Features:
For yards up to ¾ acre
26V lithium battery
Runs for 80-100 minutes
Automatically returns to docking station
Alexa-enabled
My Robomow app
Specification:
Brand

Robomow

Model

RS630

Weight

86.3 pounds
Husqvarna Automower 430X Robot Lawn Mower



The Husqvarna 430X Robotic Lawn Mower is the Rolls Royce of automated lawn mowers. One thing that stands out with this mower is that it comes with a GPS navigator that takes the guesswork out of lawn maintenance, particularly if your yard is on the larger size or if your property is not fenced. All you have to do is program your property's boundary into the mower and let it get to work. This GPS navigation feature also makes it quite simple to let family or friends borrow your mower or if you move house sometime in the future.
Another aspect of this Husqvarna robotic mower that you will love is that it automatically detects your lawn's growth rate and adjusts its height to ensure all your lawn areas are mowed uniformly. You can also connect this mower to your smartphone for ease of operation, freeing up your weekends for fun and relaxation instead of tedious yard work. This is the best choice in robot lawn mowers in terms of functionality, looks and reliability. Be sure to also check out our list of robotic vacuum cleaners for more great items like this. 
Key Features:
Working area range 0.8 acre (34,000 sqft)
Battery type: Li-Ion
Average charging time: 65 min
Sound level Measured: 57 dB(A)
Specification:
Brand

Husqvarna

Model

430X

Weight

29.1 pounds
Worx Landroid Pre-Programmed Robot Lawn Mower




We've looked at dozens of robot lawn mowers and one of the best reasons to buy one of these times savers comes down to exactly that – saving you time. You want a mower that needs little or no supervision from you. If you need to follow it around, you may as well push around a traditional mower. This amazing piece of machinery also comes pre-programmed so you can get it working as soon as you bring it home with you. Keep this mower working every day and keep your lawn pristinely neat and tidy all year round. It's also blissfully quiet so you won't disturb your household or neighbourhood regardless of when your mower is working. It's also not as smelly as an old petrol operated lawn mower but rather battery powered making it emission free and environmentally friendly.
This Landroid Pre-Programmed Robotic Lawn Mower practically has a mind of its own. You can set it, then forget it! The AIA (Advanced Intelligence Algorithm) Technology ensures this particular mower can easily navigate its way over you entire lawn, up to a quarter of an acre. You won't need to think of anything other than enjoying your spare time because even if it rains, this mower has been designed to return to its base at the first sign of a shower or if the battery needs recharging so you'll find your mower where you left it. Our handy guide to the top robotic window cleaners features more great products like this. 
Key Features:
Fully programmed for easy set up and use
AIA technology for easy navigation
Evenly mows inclines and declines up to 20-degrees
Automatic return to base if it rains or needs recharging
Surface:1/4 Acre
Specification:
Brand

Worx

Model

WG794

Weight

36 pounds
Robomow RS612 Robot Lawn Mower



The Robomow RS612 Robotic Lawn Mower is great value because it practically does the work of two machines. Not only will it mow your lawn to absolute perfection, its unique edge mode technology will also trim most of your edges as well. The wider cutting width also means it will get the mowing job done faster so you can focus on enjoying life instead of wasting your valuable free time on endless chores.
When it comes to mowing, this little smart home device is incredibly powerful and very sturdy so it can easily mow even the most overgrown lawns and it will do it quietly so you can relax in a nice shady spot in your yard with a cold drink. When it detects all the grass is all at the height you have programmed it for, it quietly returns to its base and switches itself off. This is a must have automatic lawn mower for the super busy person, or those with better things to do.
Key Features:
Flexible installation options and smartphone control.
Unique edge mode and wide cutting for faster mowing.
Powerful, yet quiet.
Able to mow high grass.
Automatic switch off when mowing completed.
Can cover 1/4 Acres of yard.
Specification:
Brand

Robomow

Model

RS612

Weight

81.3 pounds
Husqvarna Automower 315 Robotic Lawn Mower



This is another great Husqvarna Robotic Mower for mid-sized lawns of about a third of an acre, it can handle inclines of about 40% and will zip into and out of narrow pathways with complete ease. Just because you don't have an enormous expanse of a yard, doesn't mean you need to spend your precious free time doing constant yard work. And what do you do on rainy days? The grass still needs to be cut! With this auto mower, your grass will still get its regular mowing because this machine will continue working in any weather. Once you set your program to your desired mowing schedule, you can sit back and relax knowing your yard will always have that perfect manicured look.
Not only is this a great mower, it also comes with anti-theft technology rendering it useless to a would-be thief thanks to a very audible alarm and theft detection PIN code. It's also safe around your pets and little ones because the lift sensor automatically stops the blades if the mower is lifted or knocked over. Don't forget to also check our guide to the best riding lawn mowers for more great items like this.
Key Features:
Great for mid-sized lawns up to 1/3 acre.
Works in any weather.
Theft detection PIN code and alarm
Lift sensor stops blades if mower is lifted
Specification:
Brand

Husqvarna

Model

967623405

Weight

19.8 pounds
Robomow RS622 Robotic Lawn Mower




For larger yards, you can't look past the Robomow RS622 Robotic Lawn Mower. No more watching your precious weekend flash buy in a blur of chores, this mower can be controlled from your smartphone so you can keep an eye on it while fishing, playing golf or relaxing by the pool at some faraway exotic resort. It is a slightly wider than standard mower and with a Smartmow feature, this mower is perfect for getting the job done faster. Built to last, this robot lawn mower will keep your grass lush and trimmed and is ideal for larger yards of up to half an acre.
Like other Robomow mowers, it has a built in sensor so it will send itself back to its base if it starts to rain and then back to work again when weather conditions are suitable again. Slight slopes and inclines of up to 35% are also no problem for this robust mower and it can also handle thicker and longer grass if needed. This also makes a great gift for gardeners. 
Key Features:
Robust and agile.
Full control from your smartphone!
Up to 10% faster area coverage!
Programmed to protect itself from rain.
Ideal for yards up to 1/2 an Acre.
Specification:
Brand

Robomow

Model

RS622

Weight

87 pounds
Robomow RX20 Robot Lawn Mower



The Robomow RX20 is one of the best-loved robot lawn mowers on the market. It's the mid-range option in Robomow's RX range, which means it doesn't have all of the same premium features as the really high-end models, but we still think it's one of the best options on the market. It's particularly well-suited to small and medium-sized gardens with complex shapes. Thanks to its smart navigation system and small seven-inch cutting width, it can fit down narrow paths, negotiate tree stumps, and much more. You'll find that, in this environment, the Robomow RX20 outperforms the competition. It's designed for yards up to 2,180 sq. ft. and inclines up to 8.5º. 
One of the things we love about the Robomow RX20 is that it's Alexa-enabled. It can join your smart home ecosystem, allowing you to program it by voice commands alone. Or, you can control the mower using the smartphone app or web app. The setup process is quick and painless. All you have to do is peg wire around the perimeters of your mowing area and set a weekly mowing schedule. It's also got a built-in rain sensor, reduced noise level, and safety system. We think the Robomow RX20 is the ideal first robot lawnmower.
Key Features:
For yards up to 2,180 sq. ft. 
Inclines up to 8.5º
Seven-inch cutting width 
Alexa-enabled 
Smartphone and web app 
Specification:
Brand

Robomow

Model

RX20

Weight

27.9 pounds
Robot Lawn Mower Buying Guide and FAQs
How We Chose Our Selection of Robot Lawn Mowers
Quality - The best robotic lawn mower is one that is built to last. Yard work is hard work so we looked at mowers that are robust and can handle continuous use over lengthy periods. A good quality mower will see your lawn neat and tidy for many years, especially if you check it from time to time and change the blades when necessary.
Reviews - We checked the robotic lawn mower reviews on dozens of sites in our search of the best models so you don't have too. Word of mouth has always been an effective tool for consumers and now, thanks to the internet, we can get a much broader insight into the products we want to buy. There is no better way to check a products reliably than to read the reviews of people who already have some experience with the product.
Brand - We stayed away from cheap and inferior imitations and looked at the brands that have an international reputation of producing superior quality machines.  The brands in our guide are reliable and known for thorough quality control.
Price - The average battery powered lawn mower is not exactly cheap but even so, we checked the best models in a variety of price ranges. The price varies depending on things like warranty periods, special features and the size of the yard it is capable of mowing. At the end of the day, it is better to pay a little more for a reliable quality machine to avoid frequent repairs and replacements in the future.

Features To Look For In Robot Lawn Mower
Ease-of-Use - The initial set up of your battery powered lawn mower may take a bit of time because you will either need to install a boundary or perimeter wire, or configure your property's boundary into the mower's GPS navigation. But once you do this, you really want to be able to sit back and relax with minimal effort required on your part. We chose models that require a little bit of work in setting up when you first bring your mower home, but then you want to let the mower do its job while you only check on it once in a while.
Quality of Cut - This is the whole purpose of purchasing any lawn mower but in particular with robot lawn mowers, you want a model that shreds the grass cuttings into fine particles that stay on the ground and act as a natural fertilizer that will promote a lusher greener lawn. You definitely don't want to have to run after your mower to rake up the cuttings. Furthermore, you want a uniform cut of your lawn so that it looks impeccable all the time.
Slope - Okay, so your automatic lawn mower will not climb mountains, but if you live on a larger property, chances are you don't have a completely flat yard. While most automatic mowers can handle slight inclines or slopes it's still a good idea  to check for a model of lawn mower that can handle any slope or incline you have on your property to make sure it will do the job right for your whole yard.
Smart Perimeter Control - Depending on the brand and model of robotic lawn mower you choose to buy, your mower will either have GPS so you will be able to program the mower to only mow the lawn within the boundary of your yard, or your mower will come with a perimeter sensitive wire that you will place around your yard and secure with pegs or staples. Either way, you can be sure that your mower will not be crossing into your neighbour's territory.

Safety - Kids are naturally curious and it only takes a second of distraction and you will miss seeing them getting into all sorts of trouble, and animals may want to attack this foreign intruder that is running around the yard. While it's always best to keep the kids and pets away from any type of mower, the best robot lawn mower should have a safety feature that automatically stops the blades from spinning the moment the mower is picked up or flipped over.
Price - It's always natural to want to save money but at the end of the day, you get what you pay for. The old-fashioned mower is a lot cheaper, but it involves you pushing it to get the mowing done. The cost of your robotic lawn mower will depend on the size of your yard, the type of grass you have and the features you want or need. Of course, your budget is also an important consideration too. It's simple economics to decide what you are prepared to pay and also get as many of the features you want.
Robot Lawn Mower FAQs
Q: What is a Robot Lawn Mower?
A: The simplest way to describe a robot lawn mower is that it is an autonomous robot that has been specifically designed to mow your lawn. All it takes is a little bit of programming and the robotic lawn mower will automatically and periodically do the rest of the hard work for you.
Q: How Often Should I Use a Robotic Lawn Mower?
A: How often you use your robotic lawn mower will depend on many factors. The first one being the type of grass you have and the height you prefer your grass to be. Keep in mind that some types of grass grow faster than others and all grasses will most definitely grow a little faster over the warmer months of the year. You can program a schedule into your mower and it will automatically set out to work accordingly, but many mowers also come with an override feature so you can get it working if your grass needs an earlier mowing. Some manufacturers recommend allowing your mower to do its job everyday as this will keep your grass at a consistent height making it easier to maintain and looking pristine every day of the week.

Q: Can I Use a Robot Lawn Mower While It Rains?
A: Some models of robot lawn mower work perfectly well in all weather conditions and that includes rain. This is a must have feature if you live in an area known for its frequent showers. Fortunately, even if your mower isn't compatible for wet weather mowing, it should still come with a sensor that will send it back to its base when it detects rain. The convenience of this is that either way, you don't necessarily need to sit around at home to keep an eye on your mower.
Q: Do I need to Buy Any Accessories For My Robotic Mower?
A: Some makes and models of robotic mower come with everything you need to set up and install your mower and get it working immediately. Other models require some accessories to be purchased such as the perimeter wire and staples. Check the specifications to see what, if any, accessories will be necessary to be purchased before you decide which mower you want to buy.
Q: Can I Control Robot Lawn Mower Remotely?
A: Smart technology is everywhere these days. We can operate and control so many of our modern conveniences using our smartphones like the heating in our homes or opening garage doors before we get home. Some brands and models of robot lawn mower also take advantage of this technology so you can control your mower remotely with the use of your smartphone. This would be a particularly useful feature if you are at work, on vacation or simply not at home while your mower is in operation.
Q: How Long Do Robotic Lawn Mower Batteries Last?
A: Once the robotic lawn mower batteries are fully charged they should be able to mow your lawn for anything from 60 to 90 minutes. Some models may even have a longer mowing time. This, of course, depends on the mower you have, the type of grass you have and how level your grounds are. In terms of the life expectancy of the batteries, they average about 2 years. The factors that determine the batteries life are the size and type of yard you have, frequency of use, and the type of mower you own.

Q: Does a Robot Recognise Obstacles and Objects On the Lawn?
A: Most of the newer robot mowers have sensors that recognise or detect obstacles and objects on the lawn and will, in most cases, simply go around them. However, some smaller objects, like small branches or fruit from trees, etc., may not be detected and the mower will simply mow over them. While this is not a problem for the mower, if you have harder objects like branches or pine cones that frequently fall on your lawn, it's a good idea to rake them up and remove them before the mower is in motion. Again, it's not such a big problem for the mower, but it could result in you needing to change the blades with a little more frequency.
Q: If I Don't Have a Fence, How Will a Robotic Lawn Mower "Know" Where the Edges of My Yard Are?
A: The perimeter control features of a robotic lawn mower will keep your mower working only in your yard. Depending on the make and model of your mower, it will either come with GPS technology that will be programmed into your mower so it "knows" when to stop at your property's boundary or, your mower will come with a perimeter wire which will send a signal to your mower to not go any further. If you decide to share your robot mower with a neighbour or family member, keep in mind that you will need to change the coordinates if you have a mower with GPS, but it's a lot more complicated and inconvenient if your mower uses a perimeter wire to control its movement.
Robot Lawn Mower Conclusion
Whichever way you look at yard maintenance it makes sense to consider buying a robot lawn mower. Our working lives mean that many of us leave quite early in the morning and return home late in the day. Having a robot lawn mower will it give you a superior looking lawn, it will, most importantly, free up your weekends for the activates that make life worth living like spending precious time with family, playing sport or even taking a short, weekend vacation.
We hope this guide will help you choose the best robot lawn mower for your yard and let you get with the serious business of enjoying your free time.
Sign Up Now
GET THE VERY BEST OF GEARHUNGRY STRAIGHT TO YOUR INBOX