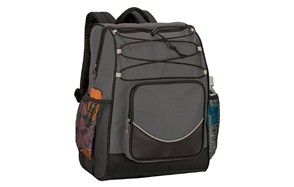 OAGear Backpack Cooler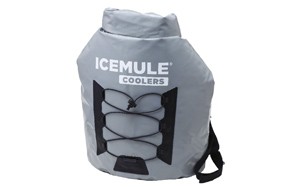 IceMule Pro Cooler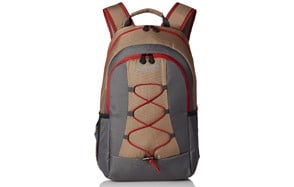 Coleman Soft Cooler
Coolers have come a long way over the years. You're not stuck with fragile, Styrofoam coolers from the grocery store anymore. Now, we can hold ice for nearly a week, keep foods hot and beverages cold, and coolers have become more portable. Get ready for the ten best coolers you can wear on your back—whether you're hitting the beach, you work long days outside, or you're just always in need of a cold drink, you'll find a backpack cooler for you.
(Our Picks) Best Backpack Coolers in 2018:
See More Reviews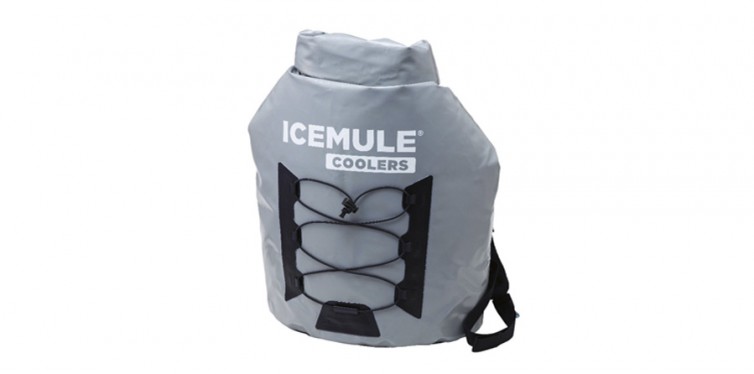 See More Reviews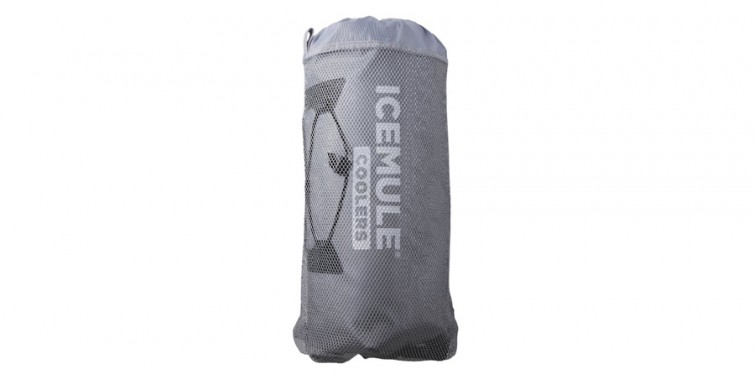 Is your primary goal to have an epic weekend? If so, you'll need to pack some of the good stuff. This backpack cooler can hold up to 18 standard 12oz cans, or 20 liters of space otherwise. Insulated dry bag design means you won't be shaking the water off from your pack, or from the back of your shirt. One concern—which we'll t ouch on in our buying guide—is comfort. If you're going to pack heavy, you'll be putting stress on your shoulders for long hours during a hike. You want to ensure there's excellent comfort, and IceMule's padded straps give you comfort when it's needed most.
Key Features:
Comfortable fit
Large capacity
High-performance materials
Specification:
Brand

IceMule Coolers

Model

1010

Weight

5 pounds
See More Reviews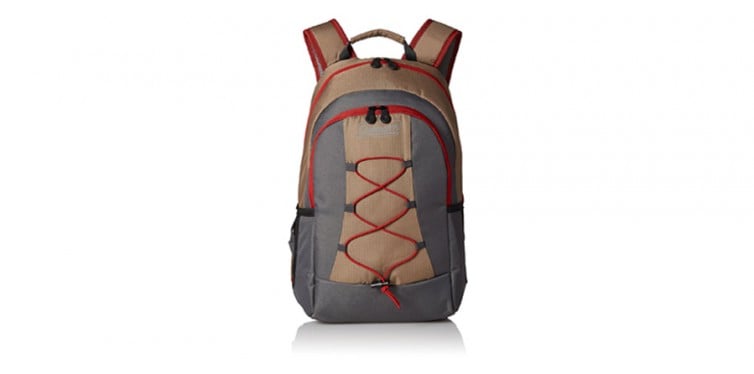 See More Reviews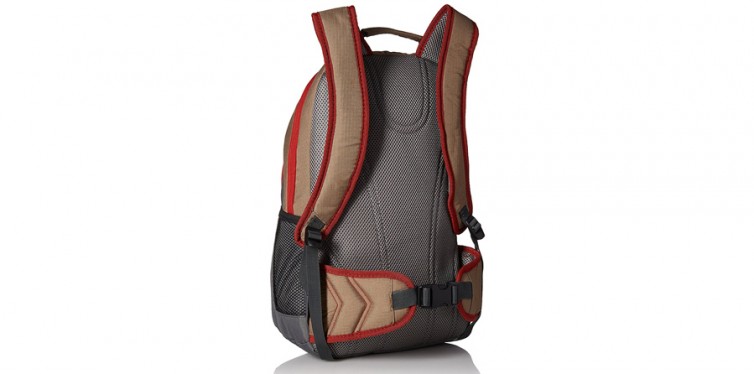 The king of outdoors is Coleman—they make just about everything you could ever want for the perfect camping trip or hike. They wasted no time hopping on the backpack cooler scene. This backpack comes in with slightly lower storage capabilities from our top model on the list, but it's made of more lightweight material. If you're packing light, packing ice, and packing up for the weekend, you'd better remember your buddy Coleman.
Key Features:
Fantastic capacity
Easy for travel
Specification:
Brand

Coleman

Model

2000013747

Weight

2.46 pounds
Only 2.5lbs
You can fit 28 12-oz cans in here
Extremely attractive price point
Exterior front pocket crushes snacks (when pack is at full capacity)
28-can capacity doesn't include ice
Melted ice leaks out of bottom zipper if you don't hold it right
3. Igloo Marine Square Cooler
See More Reviews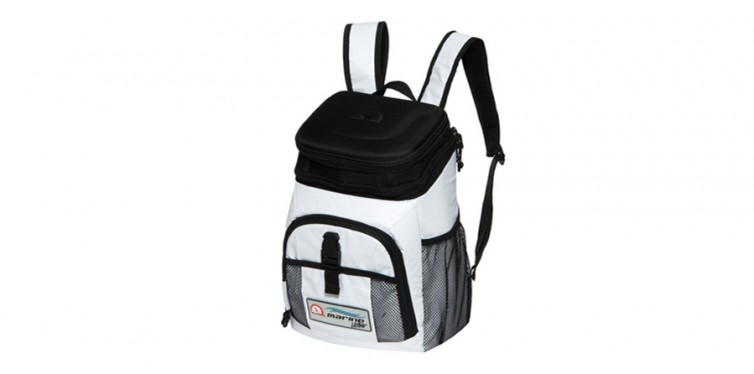 See More Reviews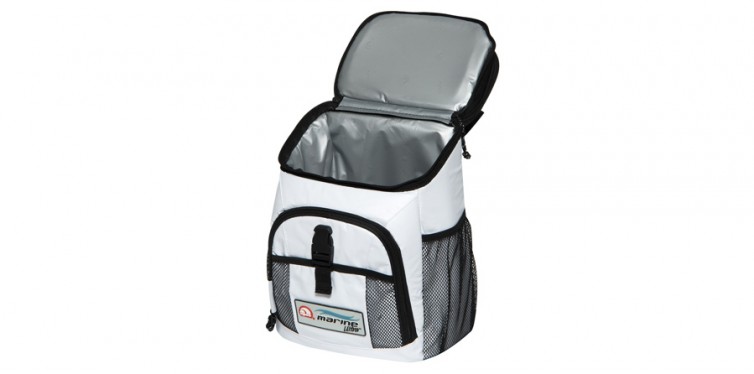 Igloo's been one of those brands that have graced backyard barbeques for decades, and they've made a portable way to enjoy ice-cold food and drink on the go. This pack comes with an extremely comfortable set of straps, so your heavy cargo doesn't leave marks on your shoulder. Stain-resistant and odor-resistant, this model is the perfect companion to a solo weekend out on the lake with a fishing rod, or a hike in the hills with a few good friends. Either way, it's what you make out of it. Wouldn't you want to pop down an Igloo anywhere you go?
Key Features:
Stain-resistant and odor-resistant
Lightweight build (less than 2lbs)
Keeps drinks colder up to 25% longer than leading competitors
Specification:
Brand

Igloo

Model

60429

Weight

1.25 pounds
Price point
Only holds 16 cans (with ice)
Comfortable
Style plus function
No-leak zipper
See More Reviews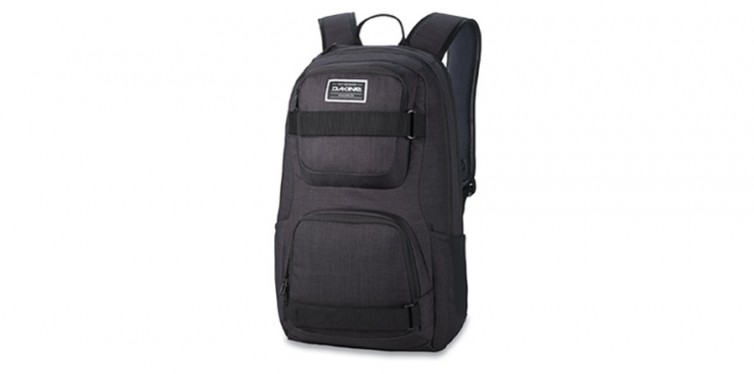 See More Reviews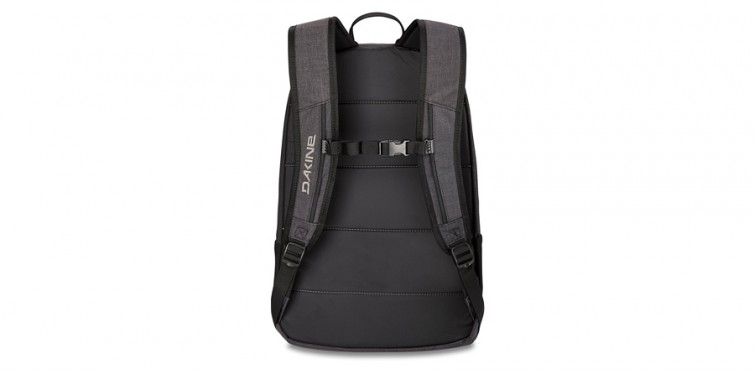 Everyone looks better in black (especially when're carrying beer in a bag on their back). Dakine offers an ultra stylish backpack cooler that hits the mark on effectivity and comfort. Broad straps are designed for optimal comfort, while giving you the option of carrying dry items alongside your ice/drinks. This acts as a laptop/tablet bag, which is padded to prevent breakage, alongside other little pockets to make the most out of your journey. Anyone up for a movie and drink under the stars? This pack is also optimal for the commuting businessman—want an icy energy drink on the way home from work while you read a book on your iPad? Dakine has you covered.
Key Features:
Padded 15" laptop compartment
Front load pocket replaces your wallet
High capacity for everything you need
Specification:
Brand

Dakine

Model

10000763

Weight

1.98 pounds
Holds a chill for a long time
Excellent for multiple purposes: Gym clothes, laptop, personal items, storage
Under 2lbs total weight
Not built for party sizes
Can't hold ice in chill pocket
Fleece-lined sunglasses pocket doesn't protect your sunglasses
See More Reviews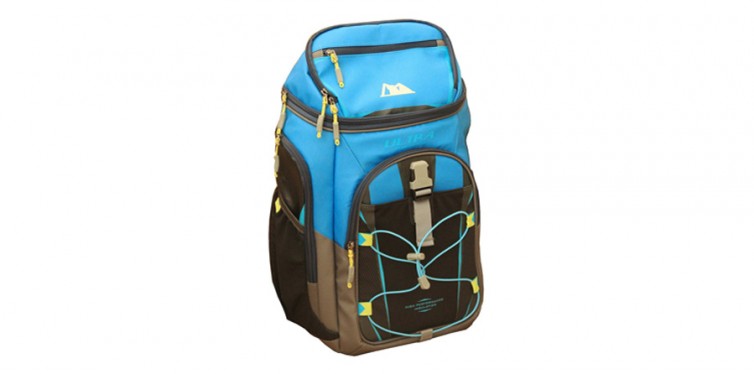 See More Reviews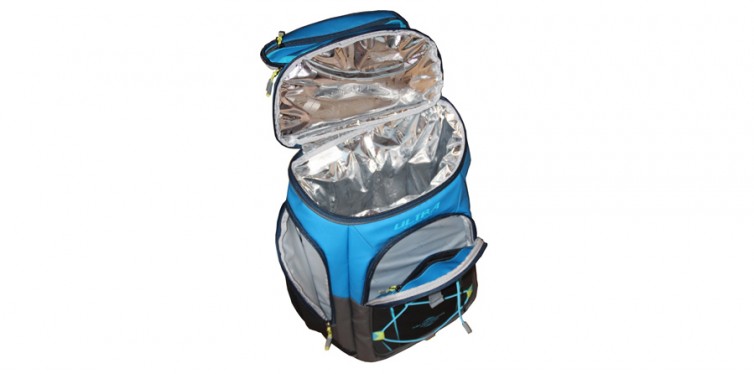 This backpack cooler was designed with party camping in mind. If you're hitting the trail with your mates to park on the top of a peak and enjoy a bonfire, pretty women, and a cold drink, you need to bring along your Arctic Zone as a secret weapon. Ice remains up to two days, so weekenders are welcome. This comes with ten total storage areas, and goes wherever you go with ultra comfort and a stylish design. (Pro tip: Buy some ice packs so you're not dealing with a watery mess in your bag. This will hold water, but nobody likes wet snacks.)
Key Features:
Ten pockets for dry and cold storage
Comfortable strap; no shoulder pain when carrying this pack around
Two-day ice storage
Specification:
Brand

Arctic Zone

Model

AZ-BP24CAN5367

Weight

1.3 pounds
Backpack only weight 1.3lbs when empty
Great for daily use and for trips
Water doesn't leak out of this pack
Designed for dual use, so not great for capacities of 18 cans or more
Users reported wear-and-tear after one year of heavy use
6. North Coyote Hiking Backpack
See More Reviews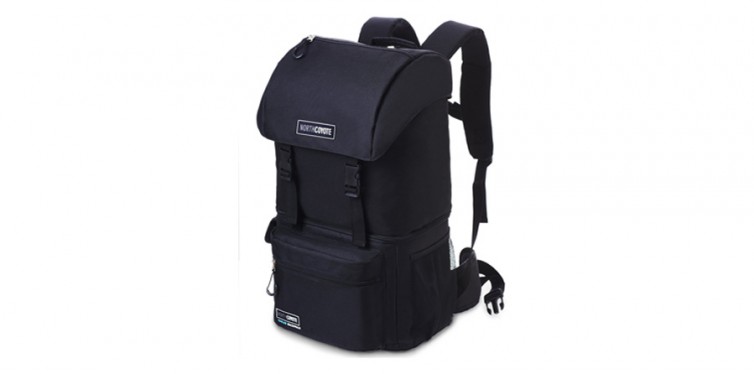 See More Reviews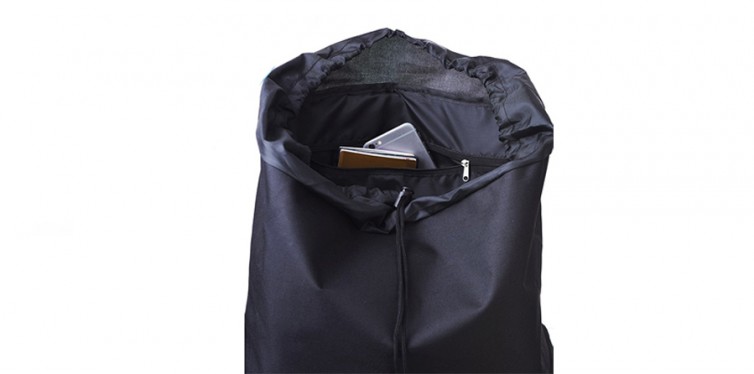 The key reason that you want a cooler is to make your hike that much more fun, but it's also great for those who work outside all day, or those that work on the road (truckers, this is excellent for storing snacks on the road). Truth be told, this pack is probably the most versatile on this list—whether you're commuting daily or you want a go-bag to just take the weekend by storm, you'll be able to get the most out of your North Coyote. Comfortable straps, ergonomic design, appropriate weight distribution—this pack has it all.
Key Features:
Pockets designed for keys, iPads, and phones so they're safe during transit
Lightweight when empty
Comfortable straps to reduce fatigue
Specification:
Brand

North Coyote

Weight

2.4 pounds
Attractive price
All-black goes with any style
Fresh food guarantee (they will pay for the pack if it spoils your food)
Free ice packs included
Fits maybe a dozen cans + ice
Flimsy design; pack will not stand on its own
7. OAGear Backpack Cooler
See More Reviews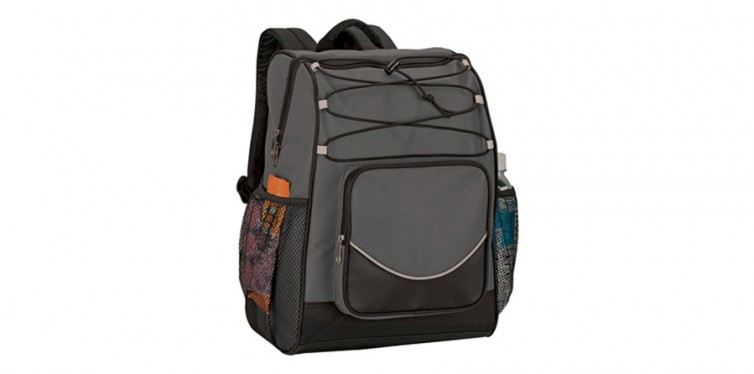 See More Reviews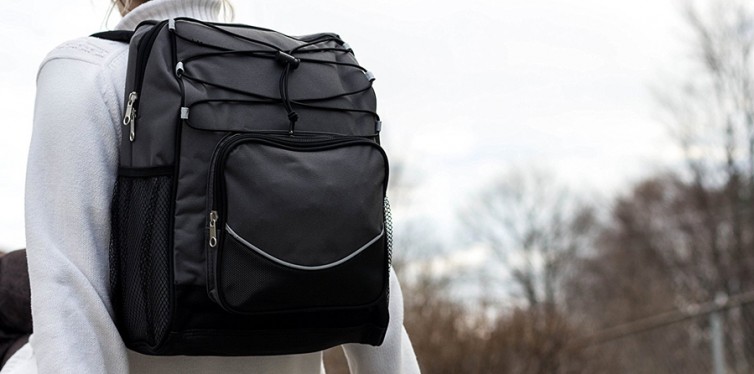 Function meets flair—with over five styles/colors to choose from and a 20-can capacity (plus ice), you're ready to rock and roll. For the lowest cost on our list, you can go from work to play in a snap. Leave the office and hit the beach with your mates, or hit the train and head out of town on a whim. The choice is yours, but one thing you can't be caught without is a prime cooler backpack. With adjustable, comfortable straps, external pockets for snacks, and a non-leak liner, what have you got to lose?
Key Features:
No-leak liner
Comfortable straps
Lightweight and evenly-distributed
Specification:
Brand

OAGear

Model

wclbp-gray

Weight

1.2 pounds
Flatten the bag and slip it into a suitcase with ease
Comes in colors to match your style
Your ultimate go-bag for any activity
Only one exterior pocket; not a lot of storage for room temp items
Wears down quickly
8. Mojecto High Capacity Backpack Cooler
See More Reviews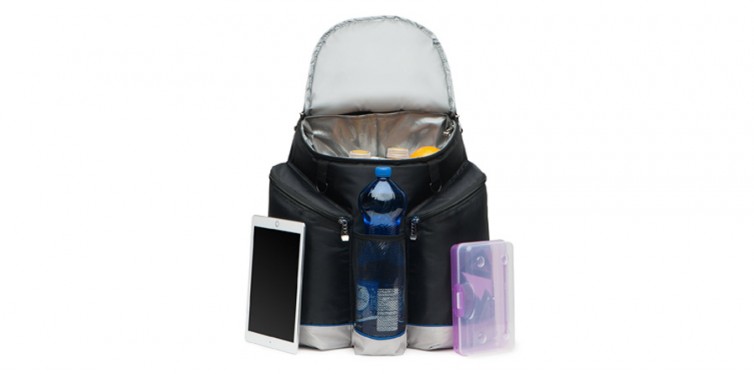 See More Reviews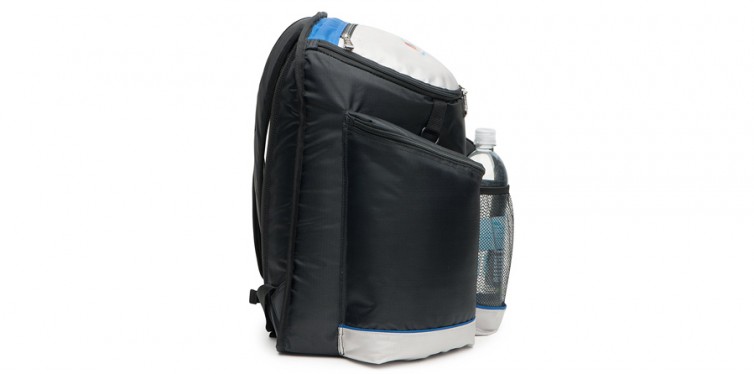 Do you go heavy duty in every single aspect of your life? If you burn through though your apparel quickly, then you know how crucial it is to have material that's going to last. That's especially true for your cooler backpack—it's going to hold an immense weight while bouncing on your back through the hiking trail. This model comes with heavy duty 1680D fabric (tear proof), comes with multiple pockets and zippers to store smaller items/snacks, and fits comfortably on your shoulders.
Key Features:
40-can capacity
Padded external pockets for electronics
Sturdy zippers/stitching; you won't lose any items
Specification:
Brand

MOJECTO

Weight

2 pounds
Heavy duty material
Massive storage capabilities
No-leak
Straps are comfortable, but after a certain weight they hurt
Overpacking means your phone, snacks, and other exterior pocket items get squished
See More Reviews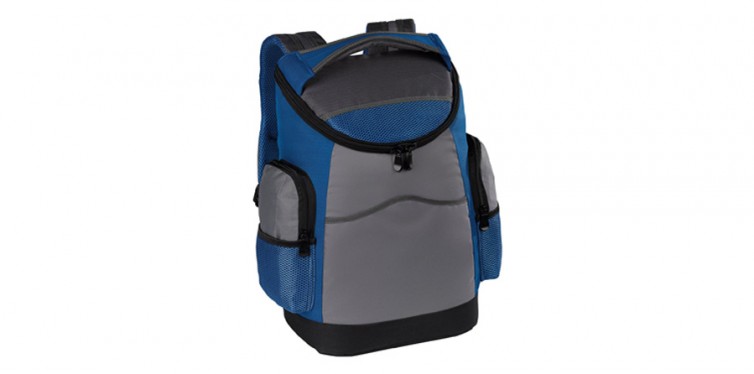 See More Reviews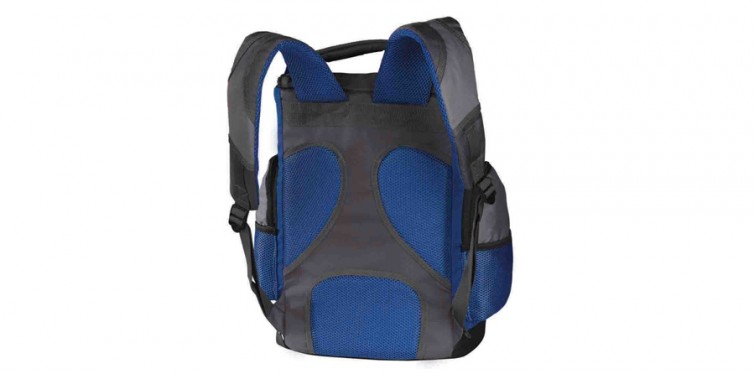 If you're all about additional store, you'll find plenty of pockets and ample space in the main compartment of DA Gear's Royal Cooler. Mesh pockets allow you to store small snacks, while other compartments allow you to store your phone with ease. Go hiking or has a cold drink on the commute home with this no-leak interior liner, or pack up hot food to enjoy throughout the day. It's all up to how you use it, because this pack is ready for anything.
Key Features:
20-can capacity + ice
Comfortable straps to reduce fatigue
Heat-sealed to store hot foods
Specification:
Brand

OAGear

Weight

1.55 pounds
Size is best for go-bag, weekender uses – not the best for hiking
External pockets for small electronics/snacks
Attractive price point
Hard bottom doesn't provide standalone stability
Reports of stitch breaks after one year of continuous use
See More Reviews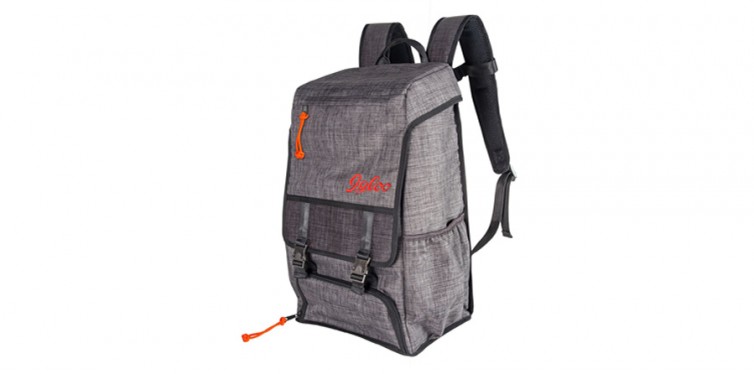 See More Reviews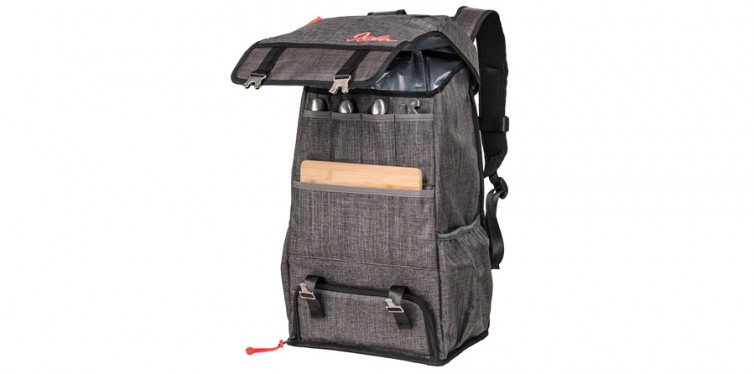 Igloo's been around for ages thanks to their fantastic seal and ability to keep your favorite food and drinks cold for days. It's all in the title—this slender vertical pack is designed to go with you and keep you prepared for anything. Carry your EDC pouch in the external pocket, and utilize the padded compartment to safely store a tablet or small laptop/phone. Straps fit comfortably.
Key Features:
Also available in tote form
Perfect weight distribution; no fatigue or sore back/shoulders
Bottle opener included in backpack strap
Specification:
Brand

Igloo

Model

61978

Weight

3.4 pounds
Adjustable strap for support/comfort
Dual interior compartments made to prevent bottles from clinking together
Foldable miniature table, bamboo cutting board, corkscrew, and four stainless steel cheese knives are all included in your purchase
Backpack Cooler Buying Guide
With so many to choose from, what's best for your lifestyle? Take these little tidbits into account when selecting the perfect backpack cooler for you. There are numerous uses to these, so think outside the box and imagine how you could apply these to your daily grind.
Can Backpack Coolers Hold Ice?
They absolutely can, but you have to be smart about how you do it. If you're going to pack small, and you jam a bunch of ice in the pack, you're going to eventually be chilling a puddle of water. They can hold ice, and well, but you have to be sure to drain any excess water at every opportunity. Otherwise, you'll just be wasting ice.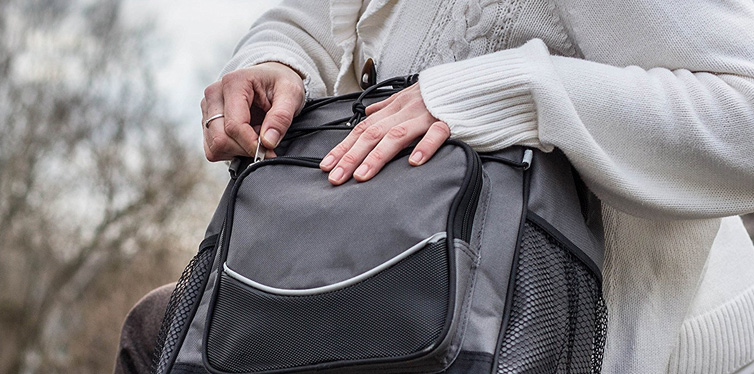 How Long Will a Backpack Cooler Stay Chilled?
You're going to find numerous guides all over the internet with varying results. It relies on variables—how much ice have you packed? Is your backpack exterior a dark color? (Darker colors hold more heat, which warms the interior of your pack a little faster.) Most of its cold retention relies on how you use it. Ensure it's closed as often as possible, that you withdraw items from it quickly, and that you drain any water accumulated from your ice (otherwise, you're just chilling the water and wasting the cold).
Here are three tips to ensure you get the longest chill out of your cooler backpack:
Direst sunlight is going to severely affect your pack. If you're walking in a sunny area at high noon, consider wearing the pack on your front so the sun isn't beating down directly on it.
If you stop and decide to make camp for the night, make sure you store your cooler backpack in a dry, shaded area. If you end up waking up at 8:00 AM and the sun's been up for a couple of hours, you don't want to find your backpack cooler to be full of water and warm food/drink.
The more heat your body is throwing, the faster the exterior of your backpack cooler is going to heat up. Try to make sure you have a layer between you and the cooler.
Can a Backpack Cooler Be Used to Hold Hot Food?
The process is a little more involved, but yes, you can. There's a sufficient guide located here, giving you the full rundown on how to store your food to keep it hot in a cooler. This guide also applies to backpack coolers, but keep in mind, if your backpack cooler says it can keep food chilled for five days, it doesn't mean the same for your hot food.
What to Look For in a Backpack Cooler
The main function is to keep your food/drink hot or cold, but that doesn't mean you should suffer with inadequate features. Comfort, capacity, and everything in between goes into making your decision. Let's talk about the most important aspects of your next cooler backpack and narrow down your criteria.
Comfort/Straps
We'll get into weight in a minute, which plays a huge part in your comfort. Even if you were to throw a cooler backpack or tactical backpack over your shoulder, and it doesn't feel particularly heavy, you're going to be loading it up with a fair amount of food. The more weight, the more pressure on your shoulders, so you need to make sure that the straps are comfortable and padded. Nobody wants to have sore shoulders on a hike.
Size
Believe it or not, this is where you have to input a lot of specific consideration. Are you going for an XL model/ Are your needs minimal? For instance, when empty, the top pick on our list is just over seven pounds. If you have a smaller frame/can't carry a lot, consider how much that pack is going to weigh when it's filled with food and drink. The size is going to play into the max weight capacity, which we're going to get into next.
Max Weight Capacity
Are you going to mule the entire beer or coffee supply up to the top of the peak? Even if you can handle a high weight level, your pack might not be able to. If you're going to jam it with as many contents as possible, consider the maximum weight per pack.
Also, consider weight distribution. If you're packing up 20lbs or 30lbs of cargo, you'd want to evenly distribute the weight. That's common sense. However, your pack might have other plans in mind. In order to accommodate your items, the pockets may be asymmetrical, and that could throw off your weight while you're walking with it slung over your shoulder.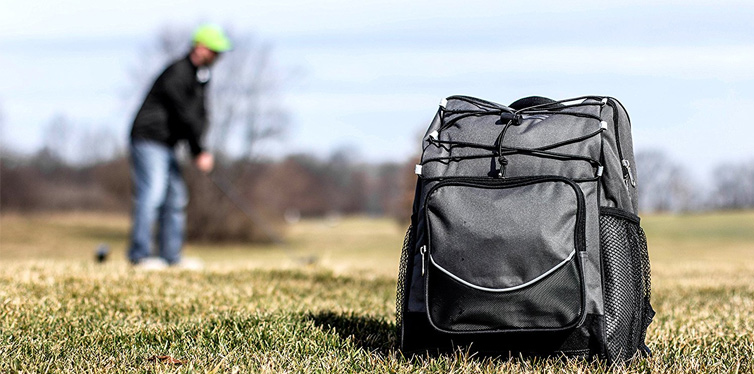 Extra Pockets
Who doesn't need extra space? Whether it's internal or you have a few pouches on the exterior for water bottles, etc. if you're out on a hike, it's important to have more space. If you're planning to stash a twelve pack until you get to the campsite, or if you're packing up your entire three-day hike's worth of food, you'll want extra pockets in your backpack and pants to store more, and to ensure that certain things don't crushed by other items in your pack.
You may also wish to check out our guide to the best coolers on the market for the more conventional option.