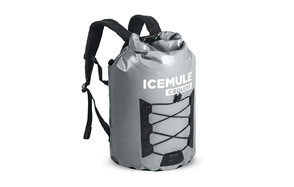 IceMule Pro Backpack Cooler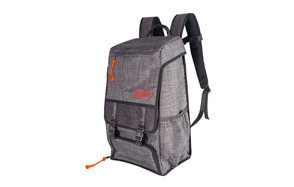 Igloo Daytripper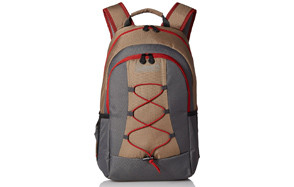 Coleman Soft Cooler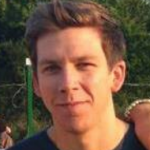 Coolers have come a long way over the years. You're not stuck with fragile, Styrofoam coolers from the grocery store anymore. Now, we can hold ice for nearly a week, keep foods hot and beverages cold, and coolers have become more portable. Get ready for the ten best coolers you can wear on your back—whether you're hitting the beach, you work long days outside, or you're just always in need of a cold drink, you'll find the best backpack cooler for you.
The Best Backpack Cooler
Backpack Cooler Buying Guide
With so many to choose from, what's best for your lifestyle? Take these little tidbits into account when selecting the perfect backpack cooler for you. There are numerous uses to these, so think outside the box and imagine how you could apply these to your daily grind.
Q: Can Backpack Coolers Hold Ice?
A: They absolutely can, but you have to be smart about how you do it. If you're going to pack small, and you jam a bunch of ice in the pack, you're going to eventually be chilling a puddle of water. They can hold ice, and well, but you have to be sure to drain any excess water at every opportunity. Otherwise, you'll just be wasting ice.

Q: How Long Will a Backpack Cooler Stay Chilled?
A: You're going to find numerous guides all over the internet with varying results. It relies on variables—how much ice have you packed? Is your backpack exterior a dark color? (Darker colors hold more heat, which warms the interior of your pack a little faster.) Most of its cold retention relies on how you use it. Ensure it's closed as often as possible, that you withdraw items from it quickly, and that you drain any water accumulated from your ice (otherwise, you're just chilling the water and wasting the cold).
Here are three tips to ensure you get the longest chill out of your cooler backpack:
Direst sunlight is going to severely affect your pack. If you're walking in a sunny area at high noon, consider wearing the pack on your front so the sun isn't beating down directly on it.
If you stop and decide to make camp for the night, make sure you store your cooler backpack in a dry, shaded area. If you end up waking up at 8:00 AM and the sun's been up for a couple of hours, you don't want to find your backpack cooler to be full of water and warm food/drink.
The more heat your body is throwing, the faster the exterior of your backpack cooler is going to heat up. Try to make sure you have a layer between you and the cooler.
Q: Can a Backpack Cooler Be Used to Hold Hot Food?
A: The process is a little more involved, but yes, you can. There's a sufficient guide located here, giving you the full rundown on how to store your food to keep it hot in a cooler. This guide also applies to backpack coolers, but keep in mind, if your backpack cooler says it can keep food chilled for five days, it doesn't mean the same for your hot food.
What to Look For in a Backpack Cooler
The main function is to keep your food/drink hot or cold, but that doesn't mean you should suffer with inadequate features. Comfort, capacity, and everything in between goes into making your decision. Let's talk about the most important aspects of your next cooler backpack and narrow down your criteria.
Comfort/Straps
We'll get into weight in a minute, which plays a huge part in your comfort. Even if you were to throw a cooler backpack or tactical backpack over your shoulder, and it doesn't feel particularly heavy, you're going to be loading it up with a fair amount of food. The more weight, the more pressure on your shoulders, so you need to make sure that the straps are comfortable and padded. Nobody wants to have sore shoulders on a hike.
Size
Believe it or not, this is where you have to input a lot of specific consideration. Are you going for an XL model/ Are your needs minimal? For instance, when empty, the top pick on our list is just over seven pounds. If you have a smaller frame/can't carry a lot, consider how much that pack is going to weigh when it's filled with food and drink. The size is going to play into the max weight capacity, which we're going to get into next.
Max Weight Capacity
Are you going to mule the entire beer or coffee supply up to the top of the peak? Even if you can handle a high weight level, your pack might not be able to. If you're going to jam it with as many contents as possible, consider the maximum weight per pack.
Also, consider weight distribution. If you're packing up 20lbs or 30lbs of cargo, you'd want to evenly distribute the weight. That's common sense. However, your pack might have other plans in mind. In order to accommodate your items, the pockets may be asymmetrical, and that could throw off your weight while you're walking with it slung over your shoulder.

Extra Pockets
Who doesn't need extra space? Whether it's internal or you have a few pouches on the exterior for water bottles, etc. if you're out on a hike, it's important to have more space. If you're planning to stash a twelve pack until you get to the campsite, or if you're packing up your entire three-day hike's worth of food, you'll want extra pockets in your backpack and pants to store more, and to ensure that certain things don't crushed by other items in your pack.
You may also wish to check out our guide to the best coolers on the market for the more conventional option.