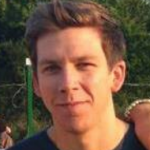 A convection oven is one of those kitchen appliances that will change your life. It cooks food faster and more evenly than a conventional oven and it's just as convenient as a microwave. It can sit on top of your counter and provide you with perfect hot meals time after time. They're easily one of the most versatile and useful appliances you can own, and if you don't have one, you're missing out. We've been on the search to find the best convection oven and we've selected our top 11. And, at the bottom of this review, we've explained how we chose our selection of convection ovens.
The Best Convection Oven
Convection Oven Buying Guide
How We Chose Our Selection Of Convection Oven
Brand – When you're buying something expensive like a convection oven, you want a brand you can trust. We've selected products from some of the most trusted brands in the business. Of course, we've looked past the brand and delved into the details of each product to make sure they're the best.
Reviews – You can spend hours reading every detail about a product, but you won't really know how good it is until you get it out of the box. That's why we take so much care to read lots of customer reviews. These customers have already bought their convection ovens, got them home, and started using them. So, they're the most informed people out there. Of course, we don't believe everything we read, because some customers will have had a positive or negative experience that is unique to them. We also read professional reviews to see what culinary experts think about the convection ovens we've chosen.
Price – There's a huge range of prices when it comes to buying electronics for the kitchen. You can get a great convection oven for less than $100 and you can spend 5 times that much. The price depends on the brand, quality, features, size, and all sort of other things. We know everyone has a differently sized budget, so we've included everything from the cheapest convection ovens to the most expensive.
Features To Look For In Convection Oven
Heating Options – There's no standard set of heating options on the convection oven. Some have simple temperature and time settings, which is straightforward and easy-to-use. But some convection ovens have more specific settings like 'bake', 'toast', 'boil', and 'warm'. You should choose a convection oven that has settings that suit your needs.
Cleaning – Any oven needs cleaning from time to time, but some are much easier to clean than others. Features like a removable bread tray and removable cooking racks make a convection oven much easier to clean.

Rotisserie – A rotisserie is a great way to roast meat. It rotates the food and cooks it evenly on all side. This is a feature that you can't really find in conventional ovens and microwaves.
Wattage – Wattage is the measurement of how powerful the convection oven is. The higher the wattage, the more powerful it is and the quicker it can cook your food.
Accessories – Not all convection ovens come with accessories, but some have oven racks, baking pans, air fryer racks, and all sorts of other helpful tools.