Best Convection Ovens In 2022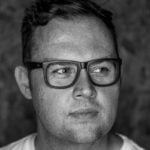 This product guide was written by Chris Worden
Last Updated
April 16, 2019
Chris Worden
Born and raised in Idaho, Chris's sensibilities are a small town, while his life experiences are anything but. He's had the chance to travel the globe with a camera in hand documenting action sports and cultural movements for over 15 years. His love of motorcycles, photography, adventure, and the outdoors has lent itself to a career telling stories and he wouldn't trade that for anything. Chris now resides in a small ski town in central Idaho and when he's not grinding away at his day job, he's feverishly penning articles at night about the products and playgrounds he loves.
GearHungry may earn a small commission from affiliate links in this article.
Learn more
A convection oven is one of those kitchen appliances that will change your life. It cooks food faster and more evenly than a conventional oven and it's just as convenient as a microwave. It can sit on top of your counter and provide you with perfect hot meals time after time. They're easily one of the most versatile and useful appliances you can own, and if you don't have one, you're missing out. We've been on the search to find the best convection oven and we've selected our top 11. And, at the bottom of this review, we've explained how we chose our selection of convection ovens.
The Best Convection Oven
Breville BOV845BSS Smart Convection Oven
The Breville BOV845BSS Smart Oven is a step up from what we've seen so far. The word 'smart' gets thrown around in marketing materials these days, so it's hard to really know what it means from product to product. In this oven, it relates to the Element IQ technology that transfers the heat to five different quartz heating elements to provide you with even and powerful convection oven cooking. This is a step up in heating technology and you'll really notice the difference when you cook perfect food every time.
You can tell that it's a more expensive product as well, because of the LCD display. Instead of using big, chunky buttons to navigate your way around the oven, you can select from 10 cooking options on the display. These include the standard pre-sets we've seen before like 'warm', broil', and 'bake', but they also have a really useful 'slow cook' option. This allows you to cook for up to 10 hours at a low heat, so you can perfectly cook a piece of meat. If you really care about your food, this option is a game-changer. It's also got an interior light and an awesome cooking rack that auto-ejects when you open the door so you can see the food without having to put on an oven glove. This kanes a perfect gift for foodies in your life.
Key Features:
Slow-cook function
10 cooking presets
1800W great power supply
Interior oven light
Specification:
Brand

Breville

Model

BOV845BSSUSC

Weight

22.8 Pounds
Element IQ technology allows it to cook evenly and consistently
Useful added features like an LCD display, auto-eject rack, and interior light
Slow cook option is great for foodies
Some reports of problems with the fan
Cuisinart TOB-260N1 Chef's Convection Toaster Oven
The Cuisinart TOB-260N1 Chef's Convection Toaster Oven comes with unique accessories such as 2 racks, a pizza stone (which can take up to 13inches), a recipe booklet for great cuisines, a crumb tray that can be removed, a broiling pan, and a deep baking pan. It has one of the most unique heating features which gives adequate results. When toasting bread and making pizza, it allows you to select the number of slices to be toasted and the size of the pizza, in order to determine the temperature that will be used to make the pizza and to toast the bread appropriately.
It has several cooking functions for meals and dishes, and a unique dual feature that can prepare two different dishes at separate levels and temperatures. It also has a +30 seconds feature that allows for an additional 30 seconds when preparing dishes as well as two separate convection settings; one which allows easy powering while preparing meals, and another to speed up the process. The oven light function can be turned on without opening the door, and this oven has a non-stick coating which ensures easy cleaning. Lastly, we can't forget to mention the 4-rack interior design allowing you to adequately choose between the 4 level positions for more space options. 
Key Features:
Large capacity
Non-stick interior design
15 multiple cooking options
Adequate heating features
Specification:
Brand

Cuisinart

Model

TOB-260N1

Weight

32.4 Pounds
Toshiba EC042A5C-BS Microwave Oven With Convection Function
You know when you see that a product's made by Toshiba, it's going to pretty good quality. The Toshiba EC042A5C-BS is a convection microwave that is designed to be your all-in-one kitchen appliance. It's not just a one-trick pony. It's got all of your standard microwave functions. You can increase and decrease time and choose from 6 pre-sets. But you also get the benefits of convection cooking. It comes with a grill rack, so you can switch it over onto the convection setting and use it as an oven. It might not be the best convection oven out there, but this saves the space of having to have two separate appliances in your kitchen.
Everything on this product is controlled using the digital control panel. It's super easy-to-use and you can even programme up to 3 of your favorite time and power settings for easy access. It has simple buttons to increase and decrease time, so you don't have to start the programme again. Plus, it has a powerful LED light on the inside to let you inspect what's inside without interrupting the cooking. If you want a kitchen appliance that can do it all, this has to be a consideration. Love this product? Check out our review of the best bread machines for our top picks.
Key Features:
1000W power capacity
Anti-rust and anti-scratch interior design
4 auto bake and grill menus each
Energy-saving feature
Specification:
Brand

Toshiba

Model

EC042A5C-BS

Weight

44.8 Pounds
Microwave and convection combo makes it very versatile
The digital control panel is easy to use
The alarm is loud and doesn't stop until you turn it off
BLACK+DECKER Countertop Convection Toaster Oven
If you're looking for something a little bit more affordable, you should consider the Black and Decker Countertop Convection Toaster Oven. It's around half the price of our Best Choice product, but it still offers most of the functionality. The main difference is that this oven is a little bit smaller. It has two rack position, so you could technically cook two things at a time, but it's really not big enough for family cooking. They do make up for this lack of space by making the interior curved, which means it has room for 12" pizzas or 6 slices of bread. It's absolutely perfect for someone living alone or with a partner and don't own a pizza stone.
It comes with a baking pan and a broil rack, and a removable crumb tray at the bottom of the interior. This provides you with enough options to cook a number of dishes, but it's not the most versatile oven on the list. It does come with a range of easy-to-use digital controls. Like the last oven, it has time and temperature settings, but this one has even more specific settings. You can choose from 'bake', 'broil', 'toast', 'bagel', 'pizza', 'frozen snacks', 'potatoes', or 'cookies. This is super useful for someone who is going to use this as their everyday cooking appliance. It's also got a slightly longer 120-minute timer with auto-shutoff, for when you've got the time to slow cook something to perfection. Be sure to maintain it with some of the best oven cleaners from our list.
Key Features:
A timer of 120minutes provided
8 cooking preset functions
Deep interior design
Digitally operated functions
Specification:
Brand

BLACK+DECKER

Model

CTO6335S

Weight

15.76 Pounds
Perfect for someone living alone or with a partner
The curved interior makes it bigger than it looks
It's not big enough for family cooking
Oster Extra Large Digital Countertop Convection Oven
As you'll see as you read through this article, there are a lot of different styles of convection ovens, with different features. But we think that Oster Countertop Convection Oven is the most user-friendly and versatile oven on this list. Plus, it's not so expensive that you're going to have to re-mortgage your house to buy one.
It's got a surprisingly large interior, two cooking racks, a baking pan, and a broiling rack. This gives you plenty of potential cooking options so you can make all of your favorite dishes without having to rely on a conventional oven. Plus, at the bottom of the oven, it has a removable bread tray for easy cleaning.
This countertop oven is loaded with heating settings as well. You can adjust the temperature and time to make your own unique settings. Or, you can use the integrated 'toast', 'bake', 'broil', 'warm', 'defrost', and 'pizza' settings. On top of that, it comes with auto shut-off, in case you forget and leave it on for too long, and a turbo convection setting for faster cooking.  If you're looking for a versatile, inexpensive, and high-quality convection oven, this is the one for you. It looks like a microwave and is easy to store.
Key Features:
Large interior
Two racks
Baking pan and broiling rack
Removable crumb tray
Turbo Convection
90-minute timer with auto shut-off
Pre-set cooking settings
Specification:
Brand

Oster

Model

TSSTTVDGXL-SHP

Weight

26 Pounds
Large interior and lots of cooking options inside
An impressive array of heating settings
Spring-loaded doors can shut too easily
Cuisinart CMW-200 Convection Microwave Oven
The Cuisinart CMW-200 Convection Microwave Oven is an excellent midrange option. It's not as expensive as the Breville oven and some others that we've reviews further down the list, but it's still really high-quality. Plus, this product is a microwave convection oven combo, so you get even more cooking options than the products we've already looked at. You can choose from the following settings: 'microwave', 'convection', 'convection roast', 'convection fast bake', 'grill/combo', 'keep warm', 'defrost', 'memory'. If you spend some time and really get to grips with the instructions and different settings, this could be the most versatile convection microwave on the market. And, if that isn't enough, it has lots of useful pre-sets like 'popcorn', 'potato', and 'beverage'.
The interior is made from stainless steel and is designed to absorb no moisture, which makes it super easy to wipe down after use. The controls aren't as hi-tech as the Breville, but it's still got an attractive touchpad and an LCD screen so you can see what you're doing. The other feature we really like is the instruction booklet that doubles up as a recipe book. If you're ever stuck for inspiration, it's full of great little recipes that are designed to work specifically with this oven. Make sure you also check our guide to the best Dutch oven.
Key Features:
1000 watts
9 pre-set cooking functions
Rotating 12-inch glass tray
Reversible grill rack
Touchpad controls with LCD
Instruction and recipe book included
Limited 3-year warranty
Specification:
Brand

Cuisinart

Model

CMW-200

Weight

38 Pounds
Microwave/convection combo makes it really versatile
The recipe book is a great added feature
Lots of customers confused about the warranty
Cuisinart TOA-60 Air Fryer Toaster Convection Oven
Cuisinart TOA-60 Toaster Oven from isn't technically a convection oven, but we thought it deserved a mention anyway. It combines a standard toaster oven with air frying technology, which is very similar to the way convection ovens work but they circulate the air faster and are often much smaller. Without going into the specific details, this is better for smaller meals and will sit nicely on your countertop without taking up too much space.
It can do pretty much everything that a convection oven can do. You can broil, bake, toast, and air-fry food, which means you can make everything from toast to hot wings. Your cooking options are condensed into 9 pre-set cooking functions: 'Air Fry', 'Convection Bake', 'Convection Broil', 'Bake', 'Broil', 'Warm', 'Toast'. The interior is made from non-stick materials and it's got an interior light so you can keep an eye on your food as it cooks to perfection. Plus, it's got a 60-minute timer with auto shut-off to stop you from leaving it on if you forget. It is a perfect kitchen gadget for those who like to cook.
Key Features:
1800-Watts
7 pre-set cooking functions
4 dial controls
60-Minute Timer/Auto Shutoff
Includes: Oven Rack, Baking Pan, Air Fryer Rack/Basket
Specification:
Brand

Cuisinart

Model

TOA-60

Weight

21 Pounds
Fits nicely on your tabletop
Cooks small meals perfectly
The on/off knob is made from cheap plastic
Hamilton Beach 31103A Countertop Oven With Convection And Rotisserie
Now back to something a bit more heavy-duty. The Hamilton Beach 31103A Countertop Oven is a bit of an all-in-one product that is designed to do it all. One of the first major selling points of this product is that it's a rotisserie convection oven. Basically, that means you can rotate a piece of meat inside the oven to achieve perfect, even results. This makes it a big seller around Thanksgiving and Christmas when people are really in the mood for eating poultry.
It's also bigger than most of the ovens we've featured so far. It can easily fit two 12" pizzas, two 9" x 13" casseroles, or two cake pans. This makes it the perfect kitchen companion, especially when you're cooking for a party or a large family. It's not heavy on cooking pre-sets, but it makes up for it by making the dials extremely easy to understand. There are only four cooking options: 'rotisserie', 'bake', 'convection', and 'broil'. It's not the most versatile convection oven, but it's still one of the best. Our handy guide to the best panini presses features more great products like this.
Key Features:
Easy-clean, non-stick interior
Includes two oven racks, 2 baking pans and broil rack
Includes rotisserie accessories
Easy-to-read dial
4 cooking pre-sets: bake, convection, broil, rotisserie
2-hour cooking timer with automatic shutoff
Specification:
Brand

Hamilton Beach

Model

31103A

Weight

24.4 Pounds
Rotisserie is perfect for cooking poultry
The settings are really easy to use
Large interior
Wolf Gourmet WGCO100S Countertop Oven With Convection
The Wolf Gourmet WGCO100S is the Ferrari of convection ovens. If you really want to get the benefits of convection cooking and you have an unlimited budget, you've got to get this oven. Wolf is famous for making extremely high-quality oven used by professional chefs. So, when they brought out this countertop version, we knew it had to be included on the list. Of course, for this sort of quality, you have to reach deep into your pockets. This oven comes with a price tag just under $600.
The convection function is more advanced than the other ovens we've featured. It has a powerful fan that circulates heated air evenly around the oven, providing you with perfect results without any hot spots. The temperature control is finely tuned and calibrated, so experienced chefs can get the ideal temperature for the dish. It even comes with an integrated temperature probe to make sure your meat is cooked thoroughly. The easy-glide rack slides smoothly in and out of the three rack positions, so you don't have to do any annoying jiggling motions to get the dish out when it's cooked. This is the height of convection cooking, so if you can afford it, you won't be disappointed. Find more great products like this by checking out our guide to the best waffle makers.
Key Features:
6 cooking pre-sets
Advanced convection
Integrated temperature probe
Smooth-glide rack
Precision temperature control
Baking pan and broiling rack included
Specification:
Brand

Wolf Gourmet

Model

WGCO100S

Weight

40 Pounds
The best convection cooking results on this list
Precision temperature controls make it great for experienced chefs
Integrated temperature control comes in handy
Nothing except for the price
Oster TSSTTVFDXL Manual French Door Oven
We've already featured one Oster convection oven as our Best Choice product, but we thought this one deserved a place as well. The Oster TSSTTVFDXL is very similar to the first one, but it has a very noticeable difference. It's got a French door style opening instead of the conventional one-door style. Not only does this make it much more attractive than most convection ovens, but it also makes it easier to open in tight spaces. You don't have to open each door separately either. If you pull one, the other opens automatically. This might seem like a bit of a gimmick, but it really sets it apart in terms of style.
It's no slouch in the cooking department either. It's got Turbo Convection baking technology that allows it to cook faster than a conventional oven and brown more evenly. Plus, it has a 60-minute timer and an extra-large interior that can accommodate two large pizzas. It also comes with two racks and an auto-turn off function, so you don't end up leaving it on by accident. Our selection of the best portable induction cooktops offers more great items like this so check it out.
Key Features:
6 cooking pre-sets
French doors
Two dials
Turbo Convection technology
60-minute timer with auto shut-off
Two racks included
Specification:
Brand

Oster

Model

TSSTTVFDXL

Weight

25 Pounds
French doors give it a classic look
Turbo Convection technology is great for cooking fast
Nearly $80 more to have French doors on your oven
Convection Oven Buying Guide
Heating Options - It is important to take note of the heating capacity of the convection oven you intend to purchase with respect to the dishes you intend to prepare, as many dishes differ in heating requirements. So also, you need to look out for some specific heating advantages that will make your meal preparation more convenient and suitable.
Cleaning - The convenience in cleaning your convection oven will guarantee how well it operates and how long it will last. When purchasing a convection oven, it is important to ensure the interior coating has either a non-stick feature, or an anti-rust or anti-scratch advantage.
Wattage - It is important to consider the wattage of power supply that your convection oven will possess because this determines the heat supply and the rate at which the meals will be prepared. This is a factor that aids timesaving, and delivery of outstanding results.
Accessories - Accessories guarantee ease of use and a preferred convenience unlike using alternatives. When buying a convection oven, it is important to consider the provided accessories that will save costs and deliver better results with your meals. This will also guarantee a level of professionalism.
Sign Up Now
GET THE VERY BEST OF GEARHUNGRY STRAIGHT TO YOUR INBOX