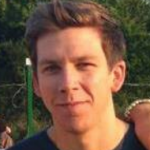 Good waffle makers are a staple of any home, whether you like to start the day with waffles for breakfast covered in the most delicious toppings and combined with a super healthy smoothie, or even after dinner for you to enjoy some much-deserved desserts. The best waffle makers can now duplicate and often exceeding the waffles you've found at your favorite breakfast spot in town, and all without spending as much money to buy them.
With a variety of settings, a plethora of batter recipes to test out, you can move on from trustworthy but ultimately boring cereal breakfasts and start the day the way you want. Making fast and fluffy waffles has never been more fun and more filling to keep you charged through to lunch time or to chill out and relax after dinner.
The Best Waffle Maker
Waffle Maker Buying Guide
How We Chose Our Selection Of Best Waffle Makers
We know we've picked an awesome range of the best waffle makers but it's not as simple as looking up descriptions and photographs to see how cool they look. Instead, we researched several factors to help us determine which waffle makers are the best ones for you.
Brand - The brand is often a decent indicator of quality, so we kept an eye out for well-known kitchen brands to help us get an idea of how good these waffle makers are. However, you'll see there were some surprises we weren't even expecting, particularly with the Black+Decker waffle maker, which while you may not be too sure about, we'd encourage you to check out.
Reviews - Waffle makers reviews give us the chance to learn important things about the products the descriptions don't always tell us. This includes things like evenness of cooking, ease of cleanup, and any potential dangers such as hot handles or sometimes-loose hinges. Without these reviews, we may not find the best products at all.
Price - As always, we strive to find a wide range of prices to ensure all waffle lovers can get their hands on one. Our selection ranges from examples of a cheap waffle maker to ones which are more expensive to ensure we have something for everybody. While your chosen waffle maker may not be the most expensive, it doesn't mean it isn't the right one for you.

Features To Look For In Waffle Makers
Waffle makers come with a wide range of useful features to ensure you only make the best, most top quality waffles around. To ensure cooking process is easy and simple, look out for these features to ensure you make perfect waffles every time. While some waffle makers are ingenious feats of waffle-making engineering, others are more simple, so depending on your kitchen situation, you need to think about what works best for you.
Indicator Lights and Sounds - LED lights and audible sounds built into the waffle maker will save you opening the lid too early or too late. However, they are not always a 'Ready' light, but instead one that shows you once the waffle maker has reach optimum cooking temperature. Waffle makers such as these will take some getting used to before finding the right cooking length.
Multi-functionality - If you think you'll tire of waffles every day, you can explore multifunctional options which also make paninis, mini donuts, pizza bites, and more. These products will typically cost more, but may be worth it if you're looking for an all-in-one option.
Flip - A flip waffle maker ensures both sides of the waffle cook evenly, which is essential for those who are massively particular about making the perfect waffles.

Adjustable Temperature - Different people have different preferences for their waffles and sometimes a single temperature is not sufficient. Waffle makers with adjustable temperatures give you the option to make waffles of varying crispiness without affecting the quality of the overall waffle.
If you've got people in your house who prefer super-crispy waffles but other who are more partial to soft and fluffy waffles, adjustable temperature is a must-have.
Waffle Type - While any waffles are good waffles, you may have kids who have their preference, and even though you know there's not much difference between square and round waffles, they aren't so sure. To overcome this, you can find waffle makers of specific shapes to ensure there are no hunger strikes going on first thing in the morning.
Number of Waffles - If you've got a large family, you need to look for larger waffle makers to ensure everyone eats at around the same time. A wider cooking surface means you can feed more people in on go, but this may take longer for the iron to heat to a sufficient temperature. Conversely, if you have a smaller household, a too-large surface may be too much, meaning waffles go to waste or you end up over-gorging.
Safety - Because of how hot the product can get, look for protective casings to prevent the risk of burns and also properly protected cables and wires. If you have young kids, this is especially important as it reduces the risk of them injuring themselves.
Easy-to-Clean - Waffle batter is notoriously challenging to clean up and cleaning up is the last thing you want to do after making some delicious breakfast. Non-stick surfaces reduce the amount of batter left over, while spill troughs also help make clean up simple. You can also look for removable irons to wipe clean without damaging the electronics.
Storage - Compact waffle makers are more easily stored and also look for ways to easily wrap and store the power cable to prevent snagging on other appliances. For more reliable results, a cord hider is the perfect solution, but you won't get this with every product.

Types Of Waffle Makers
Depending on your favored waffle type, look into the different waffle makers you can buy to give you the right waffles every time. These are:
Round - An undisputed classic, a staple of diners coast to coast, and likely to be the style you find in movies, TV, and anything with a misplaced view of nostalgic Americana. These are traditional waffle irons and make thin waffles.
Belgian Waffle - The Belgian waffle maker is arguably the most popular style, especially around Europe and more-European inspired countries. They are square and make thick waffles with a crispy outside and fluffy center.
Waffle Iron - Not a strict waffle maker like what we've selected, a waffle iron is made on the stove and is almost entirely manual. They can be messy, and will sometimes require a lot of practice to get the waffles just right.
Flip - These waffle makers seal around the middle once the batter is poured in and allow you to flip it over through an axis connected to the waffle maker. This system allows you to cook the waffle evenly on both sides and throughout to eliminate mess.
Sources:
Everything You Need to Know About Waffle Makers - Waffle Makers Hub
20 Waffle Flavors You Never Knew Existed - Tablespoon