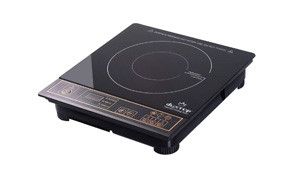 DUXTOP 1800-Watt Portable Induction Cooktop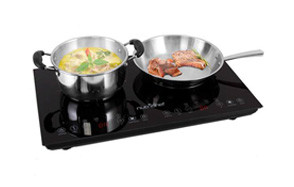 NutriChef PKSTIND48 Induction Cooker Cooktop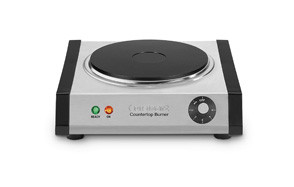 Cuisinart CB-30 Portable Induction Cooktop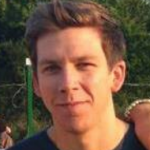 When cooking, the trick is not always in the recipe used or even in the experience of the chef, but rather in things as simple as the cookware you make use of. Although pots and cooktops can make cooking a breeze, they can also make it a hellish experience if the wrong ones are selected. It is, for this reason, that many cooking novices are opting for induction cooktops over gas and electric ones because of the overwhelming advantages they come with, including fast cook time and energy efficiency. Even avid campers and round the world travelers have found solace in this piece of equipment. If you are in the market for cookware that will offer a more pleasurable experience, here are some of the best portable induction cooktops.
The Best Portable Induction Cooktop
Portable Induction Cooktop Buying Guide
How We Chose Our Selection Of Portable Induction Cooktops
Brand - There are many brands of induction cooktops from which you can select. While some are more expensive than others, it does not necessarily mean that such are automatically better than the rest. In our research, we have taken a look at many brands including DUXTOP, Secura, Cuisinart, and iSiLER among many others. From these, our team selected the very best models available.

Reviews - Apart from all that our research team drew while trying out these and other products, we have also taken to many other platforms and have gone through reviews from users of these portable cooktops in real-world situations and in their homes. More so, we have taken a look at all the strengths and weaknesses of the various cooktops before listing the best the market has to offer.
Price - Of course, the price is also very important, no matter what you are looking to get. With this review, we have looked for different portable cooktops that fall in all price range; those that are of premium value and those that are less expensive. Even though the price, as stated, is important, we do not place the price above the functionality, features, ease of use, and durability that each comes with; since being expensive does not necessarily mean being better.
Features To Look For In Portable Induction Cooktops
There are many things to look out for when you want to buy a portable induction cooktop, but the emphasis would always be on the temperature it delivers, its controls, size, and of course, the safety features.
Temperature - In terms of the temperature, anything from 100℉ to 450℉ will be very good to go with. However, there are those that will offer much higher and up to 10 control levels. The importance of the temperature is that it can decide how fast or slow your food gets cooked.
Controls - There are two options that you get with the control; the digital control and the manual. Going with a digital control with an LCD display and touch sensor is the best option. The advantage is that you can easily make adjustments and you get to see and monitor how your cooking is going.

Size - When concerning size, it's best to opt for a cooker that is compact and portable enough to be carried around.
Safety features - A very good induction cooktop will come with a variety of safety features that would not only prevent it from damaging but will also make cooking seamless and not cause harm to other household members, most especially children. The safety feature you want to look out for is the Safety Lock. Also, vital is to look out for diagnostic features, temperature, and high voltage.