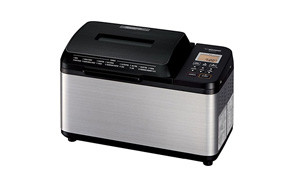 Zojirushi Home Bakery Virtuoso Plus Bread Machine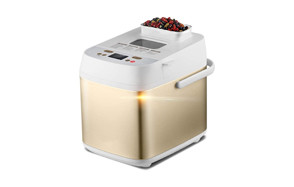 SMX Bread Machine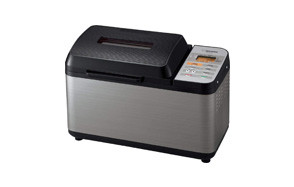 Zojirushi Home Bakery Virtuoso Bread Machine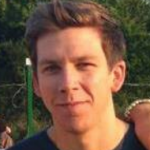 When it comes to bread, there's nothing quite like a freshly baked loaf. If you like to think of yourself as a bit of a baker but find the process of baking the perfect loaf a little lengthy, it's about time you treated yourself to a bread maker. If baking and dining are somewhat of an event in your household, everyone will appreciate a freshly baked loaf with its golden crust, warm dough and the scrumptious smell. It's just one of life's simple pleasures. If you've already started shopping around, you might be a little overwhelmed by the vast range of options, that's why we're on hand to review the best bread machines on the market right now to make your life easier.
Over the years, bread makers have come on leaps and bounds, allowing you to create freshly made bread in the comfort of your own home within just a couple of hours, opposed to a lengthy 8-hour baking session that was once required. Gone are the days of kneading dough for hours on end, now it's a case of leaving it all in the hands of your trusted bread mixer. Of course, creating a tasty loaf still requires some effort, it's not simply a case of chucking in a few ingredients and waiting for your bread to appear, so it's important that you pick the right appliance for you. If you're not familiar with bread makers, you might be surprised to learn that their cooking abilities go a lot further than bread. A lot of machines on the market today will allow you to create cakes, pasta dough, jam and more, so if you love to experiment in the kitchen, the options are endless!
The Best Bread Machine
Bread Machine Buying Guide & FAQ
Bread Baking Time - You might be surprised at the difference in baking time in some machines, that's why it's important to make this one of your primary considerations. If you're often on the go and living in a busy household, you should look for a machine that offers rapid baking settings and short baking times. If time and patience is something you have on your side, you might find a few extra choices to fit your budget. At a minimum, we recommend buying a machine with a lengthy delay start timer so you can wake up or return home to a fresh, golden loaf.
Bread Maker Size - Whether you plan on displaying your machine on your countertop or not, the size and weight of your machine is an important consideration. Of course, if you're short on space, you'll want to go for a more sleek and compact design. Weight is also important if you plan on moving it around a lot, some weigh more than 6kg which could be a little difficult for some bakers to transport.
Kneading Paddle - Bread makers come with a non-stick pan as standard with a kneading paddle to bake your loaf in, this means it will stay in the bread as it cooks, therefore the smaller the paddle, the less unsightly the hole in your loaf. Although it's definitely not a deal-breaker, this is a feature that you might want to consider. Some models come with a collapsible paddle, so if you're really against the thought of holes, opt for this feature.
Viewing Window - If you're one of those that likes to keep an eye on your creations rather than just leaving your trusty machine to it, it's worth getting a machine with a viewing window. While most machines come with a viewing window, some don't, so if you're inquisitive, you'll need one that does.
Control Panels - Although they are largely similar, control panels can vary from model to model. It's worth looking for one that is easy to use and read so that programming doesn't become a chore. With most machines offering a minimum of 12 automatic settings, you'll want to be able to navigate and understand them easily for the best possible outcome.
Accessories - It's worth checking if your machine comes with any accessories such as measuring cup or spoon, if it doesn't you should consider buying them. It's a worthwhile investment as nailing your ingredient quantities in order to avoid a baking disaster.
Gluten And Wheat-Free Baking Capabilities - Nowadays, a lot of bread makers come with gluten-free and other special settings. Even if this isn't an immediate requirement for you, it might come in handy in the future, so look out for this feature, particularly if you will be baking for guests with particular dietary requirements.
Making Dough, Cakes, Pasta Or Jam - As we mentioned earlier, there's more to some machines than just bread. Most appliances come with extra settings that will allow you to knead pasta and regular down, bake cakes and transform raw ingredients into jam preservatives, perfect if you fancy experimenting!

Types Of Bread Machines
When it comes to types of bread machines, they are all pretty similar, it's the features the set them apart. The most common differences you'll come across are the types of pans, sizes and appearance. As a general rule of thumb, a standard bread machine would come with a non-stick pan and a stainless-steel finish although cheaper models are often plastic.
How To Use Your Bread Machine
Now that we've told you everything you need to know when it comes to choosing your bread machine, it's about time we give you some of our top tips for actually using it. Although you might be hoping that you can just throw in a load of ingredients and wait for a loaf to magically appear, we're afraid to say that there's a little more to it than that.
Follow Instructions Carefully - Baking light, airy bread that is soft on the inside, golden on the outside is actually somewhat of a science. In order for success, you'll need to weigh, mix and prepare your ingredients in a certain order so that fermentation time isn't thrown off. Though it might be tempting to use a little guesswork, it's worth taking a little extra care to get it right.
Use Ingredients At Room Temperature - Your loaf is more likely to turn out perfectly prep ingredients ahead of baking, so they are at room temperature, simply weigh them out and set them aside in advance to make the baking process a dream.
Remove The Kneading Blade - If your machine has a removable blade, you might want to remove it before you make your loaf, this will avoid any holes or ruining your loaf if it gets stuck.
Cool Your Bread Immediately - Although some machines have a 'keep warm' feature, we recommend removing your bread and cooling right away. Once the baking process is complete, your load will be at the optimal texture and color, so if you pop it on a cooling rack, you'll ensure your loaf stays spongy.
Clean The Pan With Care - Most removable pans are dishwasher friendly, but if you want to preserve the non-stick surface, you should clean your pan by hand to avoid any damage.