Best Bread Makers In 2021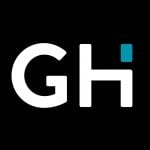 This product guide was written by GearHungry Staff
Last Updated
April 5, 2019
GearHungry Staff
GearHungry Staff posts are a compilation of work by various members of our editorial team. We update old articles regularly to provide you the most current information. You can learn more about our staff
here
.
GearHungry may earn a small commission from affiliate links in this article.
Learn more
When it comes to bread, there's nothing quite like a freshly baked loaf. If you like to think of yourself as a bit of a baker but find the process of baking the perfect loaf a little lengthy, it's about time you treated yourself to a bread maker. If baking and dining are somewhat of an event in your household, everyone will appreciate a freshly baked loaf with its golden crust, warm dough, and scrumptious smell. It's just one of life's simple pleasures. If you've already started shopping around, you might be a little overwhelmed by the vast range of options, that's why we're on hand to review the best bread machines on the market right now to make your life easier.
Over the years, bread makers have come on leaps and bounds, allowing you to create freshly made bread in the comfort of your own home within just a couple of hours, opposed to a lengthy 8-hour baking session that was once required. Gone are the days of kneading dough for hours on end, now it's a case of leaving it all in the hands of your trusted bread mixer. Of course, creating a tasty loaf still requires some effort, it's not simply a case of chucking in a few ingredients and waiting for your bread to appear, so it's important that you pick the right appliance for you. If you're not familiar with bread makers, you might be surprised to learn that their cooking abilities go a lot further than bread. A lot of machines on the market today will allow you to create cakes, pasta dough, jam, and more, so if you love to experiment in the kitchen, the options are endless!
The Best Bread Machine
Zojirushi Home Bakery Virtuoso Plus Bread Machine




Dual heaters, double kneading blades, and a large viewing window are just some of the features you get with the Virtuoso plus bread maker. With the large, easy-to-read LCD display you can take your pick from 15 different courses, covering gluten-free, sugar-free, and vegan options. In a rush? No problem! Select the rapid course to get a deliciously baked fresh loaf in just 2 hours and 25 minutes. But that's not all, you can make use of the crust control to choose from light, medium or dark crust to suit all preferences. As if that's not enough, this maker allows you to go beyond bread, simply think outside the box, and use your fancy new appliance to create versatile dough, cakes, and even jam thanks to the flexibility of the courses. This bread maker doesn't just come with a whole load of features, but it looks good too! The attractive stainless-steel design will make a great addition to any kitchen décor. Be sure to combine this with a bread knife from our list.
Key Features:
Makes traditional 2 lb. loaf of bread
12-hour clock with 13-hour delay timer
Crust control
Double kneading blades
Specification:
Brand

Zojirushi

Model

BB-PDC20BA

Weight

24 pounds
Large LCD display
Double kneading blades
Modern stainless-steel design
Kneading blades could be improved
Hamilton Beach 2 lb Digital Bread Maker

From Hamilton Beach comes this more affordable bread machine. The 2 lb Digital Bread Maker comes with features such as a delay timer for the baking process to begin later, 2 kneading paddles for improved quality, 3 different crust settings, and 12 setting options. Options provided by this machine include 1.5lb. and lb. express bread, french, quick bread, and whole-grain. What's more, the settings are also available for jam, dough or cakes and this device simplifies baking down to just 3 steps; just gather ingredients, add, and take it out when it's done.
Furthermore, this digital bread maker is equipped with a large LCD display, a cool touch body, double kneading paddles, nonslip feet, and a nonstick pan for easy washing up after use. With every purchase, this product is packaged along with an extra kneading paddle, and a gluten-free recipe book. With this product, Hamilton makes baking at home a breeze as this machine does everything for you from mixing, to kneading, to baking; all you'll need to do is add the Ingredients and wait. All in all, expert bread makers have loved this product as much as beginners, as despite how easy it is to use, it produces perfectly baked bread every time. And as it also offers the option of making special dietary bread, putting an end to days of roaming around shops looking for the best option for your family. Trust us, this purchase is not one that you will regret. For more great products for your kitchen, check out our guide to the best rolling pins.
Key Features:
Up to 12 different settings
Makes 1.5lb. or 2lb. loaf of bread
Non-stick pan and dishwasher safe pan
Includes delay timer
Specification:
Brand

Hamilton Beach

Model

29882

Weight

11.86 pounds
Makes large loafs (2lb)
Consistent and tasty bread 
Easy to use controls
Zojirushi BB-CEC20 Home Bakery Supreme Breadmaker

The Zojirushi BB-CEC20 is one of the best ways to make a perfect, traditional-shaped 2lb loaf in your own home. It has a non-stick baking pan, dual kneading blades, and an easy-to-understand control panel. The dual blades ensure that the ingredients are thoroughly kneaded and mixed before baking, which means that the bread is more consistent. 
Baking the perfect loaf of bread can take some experimentation. Fortunately, the LCD control panel allows you to select the knead, rise, and bake times and then save them in the three programmable memory slots. That means, when you've settled upon your ideal settings, you can recreate that loaf over and over again. It also has a 13-hour delay timer, allowing you to prepare ingredients in the evening and wake up to freshly baked bread. It even has a viewing window, so you can watch as your loaf takes shape.  A perfect gift for bakers.
Key Features:
Non-stick baking pan 
Dual kneading blades 
LCD control panel 
10 pre-programmable settings 
3 crust shades 
13-hour delay timer
Specification:
Brand

Zojirushi

Model

BB-CEC20

Weight

19.91 pounds
Save you favorite settings 
Large non-stick pan 
Easy to use 
Cuisinart CBK-110 Compact Automatic Bread Maker

Wake up to freshly baked bread every morning with the Cuisinart CBK-110 Compact Automatic Bread Maker – built to work for you and your family for years to come. This special machine will mix, knead and bake your bread and for an extra touch, will also keep it warm. What's more, the machine also comes with pre-programmed many options, allowing you to choose exactly how you want the end results to be. Furthermore, when you're feeling adventurous, this bread maker also gives the option of pizza, cakes or other treats. And that's not all; the machine is slick and stainless steel on the outside, small enough to fit onto your counter but big enough to make a 2lb bread. It also hosts an LCD display for easy menu selection and a large viewing window on its lid.
Other features include a removable nonstick paddle for mixing and kneading, an audible tone to indicate when it's time to mix, and beep signals to indicate when the cycle is done. Cuisinart has truly created a machine that does all the work for you. It has been widely appreciated for the simple reason that it produces delicious bread with little help required on your part and is also compact in size, easy to use and remains reliable and usable for years.
Key Features:
Bakes 2lb. loaf of bread
12 pre-programmed menu options
3 options for loaf sized
LCD display and viewing window
Specification:
Brand

Cuisinart

Model

CBK-110

Weight

10.8 pounds
Attractive stainless-steel body 
Option to change shades of loaf
Easy to programme
Some reports of burnt bread
Zojirushi Home Bakery Virtuoso Bread Machine

Introducing the second in command to our best choice product, the Zojirushi slightly more budget-friendly model. Of course, this one doesn't have as many features or looks as good as the plus edition, but it's still a pretty good choice. Virtuoso Bread Machine promises perfectly browned loaves every time, even for novice bakers. Through improved technology, you can create foolproof bread, jam, cakes, and more with ease. Take your pick from a range of menu settings and let the appliance do all the hard work as it creates a traditional, tasty loaf. That being said, although this model has a lot to offer, there are lower-priced options that are just as good. Our handy guide to the best donut makers features more great products like this.
Key Features:
Quick baking cycles prepare bread in less than 3-hours
10 pre-programmed settings
3 memory settings
Specification:
Brand

Zojirushi

Model

BB-PAC20BA

Weight

22.1 pounds
Simple to use
LCD control panel
Choose from 3 crust settings
Quality of paddles could be better
Oster Expressbake Bread Maker

Although it may not look like much, this purse-friendly bread machine offers all the features you'll need to bake the perfect loaf. Granted, it doesn't look as good as the stainless-steel models on the market, but it holds up when it comes to performance. The 650W bread maker has a 2-pound load capacity making it an ideal option for larger families. Pair that with 3 crust color selections and 12 settings for a variety of bread and even the fussiest of eaters will be satisfied with the outcome. At one of the cheapest options on the market, Oster Expressbake Bread Maker is a solid choice for budding bakers that are short on time! This makes a perfect gift for foodies in your life.
Key Features:
Bakes a loaf in as little as an hour
13 baking settings
3crust colour selection
Specification:
Brand

Oster

Model

CKSTBR9050

Weight

8 pounds
Good for larger families
Budget-friendly
Easy to use LCD screen
Not as ascetically pleasing as other options
Cuisinart Convection Bread Maker




For a machine within this price bracket, this Cuisinart bread maker is both ascetically pleasing and easy to use, making it a solid choice. Take your pick from 16 pre-set menu options to bake up a whole load of recipes while setting your preference for crust color and loaf sizes from 3 different options. Thanks to audible timers and fool-proof settings, this machine allows you to go about your day as the perfect loaf is forming with virtually no hassle at all. If you're looking for a versatile and straightforward machine that won't break the bank, this one is certainly up there with the best. Find more great products like this by checking out our guide to the best pizza stones.
Key Features:
16 pre-set menu options
3 crust colours & loaf sizes
Over 100 dough recipes
Specification:
Brand

Cuisinart

Model

CBK-200

Weight

16 pounds
Attractive design
Affordable
Power failure backup
Mixer blade could be improved
Breadman BK1050S Professional Bread Maker

With a name like Breadman, you'd expect this company to know a thing or two about making bread. This machine is one of our favorite bread makers on the market. It has a ton of great features, looks great in any kitchen, and (most importantly) makes fantastic bread. One of the best things about the Breadmaker BK1050S is the 14 pre-programmed bake settings. With obvious choices (like Whitebread) and more specialist options (like Artisan Dough), this feature takes all of the guesswork out of bread making. It provides expert baker accuracy to your home bread making. 
Another feature that comes in really handy is the glass window in the lid. You shouldn't have to check up on your bread but it's great to see it rise into a loaf. It's one of the most satisfying things about making bread. We also love the fruit and nut dispenser. If you want to add some flavor to your loaf, fill up this dispenser with your favorite fruit, nuts, and seeds, and it will automatically distribute them into the loaf. This breadmaker is designed to make the process easy for you, which is why we love it so much.
Key Features:
14 pre-programmed bake settings 
Collapsible kneading paddle 
Perfect Bake Technology 
15-hour delay timer 
Three sizes – 1lb, 1.5lb, and 2lb
Specification:
Brand

Breadman

Model

BK1050S

Weight

17.2 pounds
Lots of automatic baking settings 
Three different loaf sizes 
Perfect bread every time
Not very durable 
The display is too small

The SMX Bread Machine has popped up in a few 'Best Bread Maker' lists. Although it has no reviews on Amazon, we've heard enough good things about this product to give it a shot. Our first impression, out of the box, wasn't a great one. The gold-colored body gives it a strange look that will look out of place in most kitchens. However, if you're willing to look past the strange aesthetic, it's actually a great machine. 
It has a bunch of great features included 19 pre-programmed settings, a glass window on the lid, a fruit and nut dispenser, and a 15-hour advanced timer. Many of these settings come as standard on all breadmakers so we weren't surprised to see them. However, one feature did take us by surprise – this machine can also be used to make ice cream. You have to buy ice cream tubs separately but it makes this one of the most versatile machines on this list.
Key Features:
15-hour advanced timer 
19 pre-programmed settings
Works as an ice-cream machine
Bread darkness option 
Fruit and nut dispenser
Makes excellent bread 
Doubles up to make ice cream 
Adds fruit and nut into the loaf
Strange gold color scheme 
Only makes small loaves
Sunbeam Programmable Bread Maker
Another alternative for amateur bakers is the Sunbeam Programmable Bread Maker, a machine that is simple, straightforward, and consistent. Whether you are after express bread baked in less than an hour, or you would prefer to use the delay timer so that it takes longer, this bread maker provides both options. With features such as a large LCD display screen and viewing window, a removable nonstick baking pan, and a push control panel, this product from Sunbeam has everything you need for making your own bakery-quality bread and at a very affordable price.
Sunbeam is a trusted brand in the appliance market and does not slack off on quality with this product. With every purchase of this bread machine, they also provide an instructional book for guidance using your bread machine as well as a recipe book. We also love this product simply because it is easy to use and easy to clean.
Key Features:
Bakes up to 2lb loaf of bread
12 different baking options
LCD display and viewing window
Equipped with instruction book and recipes
Specification:
Brand

Sunbeam

Model

005891-000-000

Weight

18.6 pounds
Bread Machine Buying Guide & FAQ
Bread Baking Time - You might be surprised at the difference in baking time in some machines, that's why it's important to make this one of your primary considerations. If you're often on the go and living in a busy household, you should look for a machine that offers rapid baking settings and short baking times. If time and patience is something you have on your side, you might find a few extra choices to fit your budget. At a minimum, we recommend buying a machine with a lengthy delay start timer so you can wake up or return home to a fresh, golden loaf.
Bread Maker Size - Whether you plan on displaying your machine on your countertop or not, the size and weight of your machine is an important consideration. Of course, if you're short on space, you'll want to go for a more sleek and compact design. Weight is also important if you plan on moving it around a lot, some weigh more than 6kg which could be a little difficult for some bakers to transport.
Kneading Paddle - Bread makers come with a non-stick pan as standard with a kneading paddle to bake your loaf in, this means it will stay in the bread as it cooks, therefore the smaller the paddle, the less unsightly the hole in your loaf. Although it's definitely not a deal-breaker, this is a feature that you might want to consider. Some models come with a collapsible paddle, so if you're really against the thought of holes, opt for this feature.
Viewing Window - If you're one of those that likes to keep an eye on your creations rather than just leaving your trusty machine to it, it's worth getting a machine with a viewing window. While most machines come with a viewing window, some don't, so if you're inquisitive, you'll need one that does.
Control Panels - Although they are largely similar, control panels can vary from model to model. It's worth looking for one that is easy to use and read so that programming doesn't become a chore. With most machines offering a minimum of 12 automatic settings, you'll want to be able to navigate and understand them easily for the best possible outcome.
Accessories - It's worth checking if your machine comes with any accessories such as measuring cup or spoon, if it doesn't you should consider buying them. It's a worthwhile investment as nailing your ingredient quantities in order to avoid a baking disaster.
Gluten And Wheat-Free Baking Capabilities - Nowadays, a lot of bread makers come with gluten-free and other special settings. Even if this isn't an immediate requirement for you, it might come in handy in the future, so look out for this feature, particularly if you will be baking for guests with particular dietary requirements.
Making Dough, Cakes, Pasta Or Jam - As we mentioned earlier, there's more to some machines than just bread. Most appliances come with extra settings that will allow you to knead pasta and regular down, bake cakes and transform raw ingredients into jam preservatives, perfect if you fancy experimenting!

Types Of Bread Machines
When it comes to types of bread machines, they are all pretty similar, it's the features the set them apart. The most common differences you'll come across are the types of pans, sizes and appearance. As a general rule of thumb, a standard bread machine would come with a non-stick pan and a stainless-steel finish although cheaper models are often plastic.
How To Use Your Bread Machine
Now that we've told you everything you need to know when it comes to choosing your bread machine, it's about time we give you some of our top tips for actually using it. Although you might be hoping that you can just throw in a load of ingredients and wait for a loaf to magically appear, we're afraid to say that there's a little more to it than that.
Follow Instructions Carefully - Baking light, airy bread that is soft on the inside, golden on the outside is actually somewhat of a science. In order for success, you'll need to weigh, mix and prepare your ingredients in a certain order so that fermentation time isn't thrown off. Though it might be tempting to use a little guesswork, it's worth taking a little extra care to get it right.
Use Ingredients At Room Temperature - Your loaf is more likely to turn out perfectly prep ingredients ahead of baking, so they are at room temperature, simply weigh them out and set them aside in advance to make the baking process a dream.
Remove The Kneading Blade - If your machine has a removable blade, you might want to remove it before you make your loaf, this will avoid any holes or ruining your loaf if it gets stuck.
Cool Your Bread Immediately - Although some machines have a 'keep warm' feature, we recommend removing your bread and cooling right away. Once the baking process is complete, your load will be at the optimal texture and color, so if you pop it on a cooling rack, you'll ensure your loaf stays spongy.
Clean The Pan With Care - Most removable pans are dishwasher friendly, but if you want to preserve the non-stick surface, you should clean your pan by hand to avoid any damage.
Sign Up Now
GET THE VERY BEST OF GEARHUNGRY STRAIGHT TO YOUR INBOX