Best Deep Fryers In 2022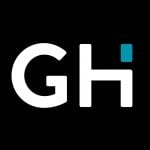 This product guide was written by GearHungry Staff
Last Updated
March 29, 2019
GearHungry Staff
GearHungry Staff posts are a compilation of work by various members of our editorial team. We update old articles regularly to provide you the most current information. You can learn more about our staff
here
.
GearHungry may earn a small commission from affiliate links in this article.
Learn more
If you can't get enough of your fast food, delicious donuts, and golden fried chicken, then maybe a new deep fat fryer is on the cards. If so, there are some really cool (or should that be hot?) ones to choose from.
Now we are not advocating you ditch healthy eating altogether, but the occasional home-cooked French fry or Southern fried shrimp isn't going to hurt you. Plus, with your own food fryer, you can opt for healthier oils and control the cooking time, so you get tasty, crispy snacks every time.
We've taken a peek at some of the best deep fryers out there so you can put away the takeaway menu and get yourself home fryin'.
The Best Deep Fryer
It's not hard to see why the F8000 is one of T-Fal's best sellers as it is a great all-around deep fat fryer that will supply delicious fries and can also step it up for larger meals. It is also one of the easiest home fryers to clean, which is always a plus point in our book!
But before we get to that, let's look at how well it performs. First up, it is a good size for everyday use; with an oil capacity of up to 3.5 liters, it can take up to 2.65 pounds of food in one fry. And while the fry basket is perhaps a little shallower than some other fryers, it is perfectly usable, and it means there's enough space for its brilliant oil filtration system.
So, just how easy is the FR800 to clean? Short answer – very. Its patented oil filtration system doubles up with an automatic drainage system to clean out your cooking oil after every use, storing the residue in a removable container, ready to be re-used. There is also an odor filter and the key sections for cleaning are both removable and dishwasher safe. The FR800 is a clean choice for our best deep fryer best pick. Be sure to also check out our list of the best slow cookers for more great items like this.
Key Features:
Patented oil-filtration and storage system
Adjustable temperature settings
Rubber handles and grips for secure and safe holding
1,400 watts of power
Specification:
Brand

T-Fal

Model

7211002145

Weight

16.5 pounds
A breeze to clean and dishwasher safe
Ingenious oil filter and drainage system plus odor control
Frying space is a little on the shallow side
Cuisinart CDF-200 Deep Fryer
The CDF-200 deep fryer from Cuisinart has professional cooker ambitions and the looks to match but is certainly not high end when it comes to the price.
There is something really solid-looking about this deep fat fryer, which has the Cuisinart quality stamped all over it. It has a good 4-quart capacity which means you can cook up to 2.3 pounds of food in one fry and the large mesh basket is easy to maneuver and has a cool-touch handle that is retractable for easy storing.  It is also quick to heat up, so perfect if you really like your fried food to be fast. And it maintains its temperature so you can avoid that unappetizing oily slick on any follow-up food frying. Add in a built-in timer and adjustable thermostat, a removable enamel-coated oil container, and other dishwasher-safe removable parts and you have a rather good chip fryer at a rather tasty price. You may also like to check our guide to the best cast iron skillets.
Key Features:
1,800-watt immersion heating element
Viewing window on lid to observe the cooking process
Retractable basket handle
Comes with 3-year limited warranty
Specification:
Brand

Cuisinart

Model

CDF-200

Weight

8.05 pounds
Large view window in the lid for splash-free food checking
Quick to heat up and temperature adjustable
A bit on the big side so make sure you have enough counter space
Presto GranPappy Electric Deep Fryer
For a 'does what it says on the tin' no-nonsense oil fryer, why not take a look at the GranPappy with its old-school bucket design. There's a retro vibe to this electric fryer which has been modeled on the cast iron pots of yonder year. But electric. And with the ability to heal up oil and cook at crispily fried temperatures. Made from heavy-duty cast aluminum with a non-stick finish and skid-resistant feet it would make an interesting addition to any kitchen and it does fry your food pretty fast.
The GranPappy's beauty is in its simplicity, not that many parts and they are all nice and easy to get at and clean. It doesn't actually have an internal basket, so you pour the oil straight in and add your food, then use the supplied fry scoop to catch your fried items and fish them out. But it works and the food is fried to a good standard. The main drawback is that the outer of the GranPappy can get rather hot, so watch your fingers and keep little 'uns away. Oh, and there is no temperature control but for the tasty price, it is a good basic fryer. Find more great products like this by checking out our guide to the best panini presses.
Key Features:
1,500 watts heating element
Magnetic safety cord
Non-stick feet for better stability
Easy to drain and reuse oil
Specification:
Brand

Presto

Model

5411

Weight

4.5 pounds
Solid design and super-easy to clean
Holds a decent amount of cooking oil
No temperature control so all food is cooked at a high temperature
Outside of the fryer can get very hot
Hamilton Beach Deep Fryer
The Hamilton Beach deep fryer ramps on some really good safety features, making it a great home food fryer for the family, especially if there are younger children eager for their fries. A cool-looking black and a nice, solid size, this deep fat fryer features cool-touch sides to keep hands safe if they accidentally touch the unit when it is fired up and frying. Plus, there is also a break-away cord that quick releases to prevent the fryer from tipping over if the cord gets pulled or snagged. And the lid has a clear viewing window, so you can check on your food without running the risk of a hot oil splash.
So far, so safe but how well does the Hamilton Beach fry? It has a workable capacity of eight cups of oil, which equates to a family-sized six cups of French fries. With its immersed heating element, you get a fast oil heat up and you can adjust the temperature to suit the food. And finally, it is nice and easy to clean, with removable parts and a dishwasher safe, non-stick pot.  A good price for a quality deep fryer. Our handy guide to the best air fryer features more great products like this.
Key Features:
Removable immersion heating element
Vented lid with viewing window
Indicator lights
Cool Touch exterior
Specification:
Brand

Hamilton Beach

Model

35021

Weight

8.8 pounds
Good safety features making it a good fryer for the family home
Large clear view window in the lid
Doesn't come with a timer so you'll have to buy one
Oil capacity is on the smaller side
Secura 1700-Watt Stainless-Steel Triple Basket Electric Deep Fryer
For really fast food and meals on the go, check out this large deep fryer from Secura that rocks an impressive three baskets for multi-cooking. With the Secura, you get a jumbo basket for large food such as chicken, alongside two smaller baskets for smaller batch frying. Worked together, you can literally fry a whole meal and get it totally tasty and crispy onto your plate.
It also boasts a large oil capacity – four liters in fact – so this is a great home food fryer for families that want to crisp and go. For the less than $60 price tag, you also get a decent amount of additional spec, including a timer with automatic shut off, cool touch outer, odor filter, and adjustable temperature control. Love this product? Check out our review of the best electric pressure cookers for our top picks.
Key Features:
Large four-liter oil capacity
Triple baskets for large and small food frying
Adjustable thermostat up to 375° F
60-minute timer with automatic shutoff
Removable and dishwasher-safe fry
Specification:
Brand

Secura

Model

L-DF401B-T

Weight

11.65 pounds
Triple basket design for flexible, easy multi-cooking
Includes a charcoal filter to help reduce odor
No off button for the timer – it has to be on for the fryer to work
Power cord is on the short side
Hamilton Beach Double Basket Deep Fryer
If you love your Hamilton Beach deep fryer but the single basket is no longer enough, now's the time to upgrade and get double the frying joy. The Hamilton Beach professional-grade deep fryer actually comes with three frying baskets – one extra-large for a single bumper batch fry for when your buds are around to watch the game or two smaller ones for when you need to multi-fry. The result is a well-made, flexible, and easy to use home fryer that also cooks your food to a high crispy and tasty standard to keep the fussiest member of your family happy.
You also get the additional spec you would expect from a professional standard fryer – a built-in timer and adjustable thermostat, a decent-sized viewing window in the snug-fit lid, and a breakaway cord to keep your fryer stable and safe. It is also quick to clean, with removable, dishwasher parts and a non-stick pot. This also makes a perfect gift for foodies in your life.
Key Features:
Extra-large 12 cup food capacity
Double up the baskets or go single and large
Adjustable timer with audible tone
Adjustable temperature
Dishwasher safe and easy to clean
Specification:
Brand

Hamilton Beach

Model

35034

Weight

12.95 pounds
Choose between a large batch or double baskets for a flexible fry
With no spout, the oil pot can be a little fiddly to pour out
Butterball XL Electric Fryer by Masterbuilt
For a really versatile deep fat fryer that can also turn its hand to other cooking methods then take a look at the Butterball XL from Masterbuilt. This substantial powerhouse can fry, steam, or boil your favorite foods, while also using around a third less oil than more traditional deep fat fryers so a good all-around addition to your kitchen and your healthy eating regime.
With its extra-large basket – coming in at a whopping 20 pounds – the Butterball electric deep fryer can even take on your turkey for a delicious Thanksgiving dinner. Or it can crisp up around five pounds of chicken wings if your get-together is a bit more laid-back. With all that cooking you need to be able to easily change the oil and clean, which is no problem with this large deep fat fryer – it comes with a built-in oil drain valve and its removable parts are all dishwasher safe. An amazing kitchen gadget you should definitely consider having.
Key Features:
Fry using oil or boil/steam with water
Aluminum basket with patented drain clips
Oil drain valve for easy clean-up
Dishwasher safe components
Designed to meet commercial standards
Specification:
Brand

Butterball

Model

MB23010618

Weight

26.1 pounds
It not only deep fries, but can also boil and steam your food
Uses a third less oil than many other deep fat fryers
It is on the tall side so care is needed when lowering large items of meat into it
If you love your French fries or Southern-style chicken but your waistline is telling you to take it easy, then the Ninja Air Fryer could be the one to dip into. The air-fry technology (which uses convection principles to circulate air to help cook and crisp up your food, without needing so much oil) means you can reduce the amount of oil you need by up to 75%.  As a result, you get quick and tasty food, that has all the crisp and golden texture as more the conventionally deep-fried.
Not only that, but with the wide temperature ranges the Ninja whips up, you can also use your space-age deep fat fryer to roast, bake and re-heat. And for a bit of fun, you can also dehydrate to create your own chip-flat snacks. Yes, you will pay a little more than a straight-up electric deep fat fryer but if you are watching your weight but still like to have your fried food fix, then as a healthy deep fryer, the Ninja Air Fryer is a good way to go. Make sure you also check our guide to the best food dehydrators.
Key Features:
Air fry with up to 75% less fat than traditional frying methods
Wide Temperature Range: 105°F–400°F
Roast, deep fry, steam or dehydrate your food
4-quart ceramic-coated non-stick basket and crisper plate
Dishwasher safe parts for easy cleaning
Specification:
Brand

Ninja

Model

AF101

Weight

13.25 pounds
Fries your food with less than 75% oil
Can also roast and steam as well as produce home-made chips
Size capacity is not as large as some other deep fryers
DeLonghi D44528DZ Livenza Easy Clean Deep Fryer
The Livenza Easy Clean Deep Fryer is a fantastic option if you are looking for a fryer that can cope with larger batch cooking, without breaking into a sweat. With a capacity of up to a gallon of oil, you can fry up some super-sized portions of delicious fried food for your guests, with minimal effort on your part. It has an adjustable thermostat and an extra-large wire basket for quick and effective cooking.
What we really like about the Easy Clean is it does what its name promises, thanks to its cool zone system, which enables food particles to drop into a cooler area of the container, keeping your cooking oil cleaner for longer with less odor. The Easy Clean also has a simple to use the draining system to siphon away leftover oil for disposal. The unit also has removable parts which are all dishwasher safe. While it is at the top end of our best deep fryer review, the combination of its design, build and large batch quality frying makes it our review's Premium Pick.
Key Features:
One-gallon oil capacity for large batch frying
Cool Zone gathers food particles to keep oil clean
Includes an EasyClean oil draining system
Built-in and adjustable temperature control
Removable parts are dishwasher-safe
Specification:
Brand

DeLonghi

Model

D44528DZ

Weight

10.67 pounds
Large oil capacity is ideal for volume batch frying
Neat cool zone system collects food debris from your oil
Magnetic power cord can be knocked loose
T-fal FR600D51 Odorless Deep Fryer
This T-fal Deep Fryer is one of the most popular on Amazon. It combines classic deep frying technology with a few modern upgrades to make it safer and easier to use. The most notable upgrade is the large anti-fog viewing window. Instead of an open deep fryer that can spit out hot oil, this one can be closed and still allows you to see the progress. This makes the process much safer and you can still get perfect consistent results. 
Another useful feature is the unique active filtration system that reduces odors by up to 74%. If you don't want your kitchen to smell like a cheap take-out restaurant, you'll absolutely love this fryer. In terms of controls, it has a variable temperature dial and an adjustable timer. Plus, all of the internal parts are dishwasher-safe, making cleanup much easier. 
Key Features:
Made from stainless steel 
Unique active filtration system 
Large anti-fog viewing window 
Variable temperature control 
Adjustable timer 
Dishwasher safe 
Specification:
Brand

T-fal

Model

FR600D51

Weight

11 pounds
Mess-free and safe 
High-quality materials 
Easy to clean 
Attractive design 
Some questions about long-term durability 
Deep Fryer Buying Guide & FAQ
To help you choose the perfect home deep fryer for you, here are the main things you need to consider:
Capacity - the size of the deep fat fryer you choose can depend on how often you will use it and what you will be cooking and for how many. You need to be sure it large enough can cope with the needs of your hungry family for example, or for the whole chicken you want to fry! Deep fryers come with a range of capacities – from a small deep fryer with a single fry basket that will fit on a small countertop and keep you supplied in batches of French fries to a large capacity unit that may also have multiple basket and a deep oil compartment so you can cook different foods at once.
Temperature settings – don't forget you are cooking with extremely hot fat, so it is a tad unsafe to have to manually check and test the temperature of your oil. Make sure you opt for a deep fryer that has a built-in thermostat so you can check and adjust the oil temperature.  Deep fat fryers work best at temperatures around 375°F and since most recipes need a frying temperature in the range of 350-375°F, then an adjustable temperature setting will keep you in control and your food deliciously fried. Also, look for a food fryer that has an automatic shut off feature, to kick in should the oil reach an unsafe temperature.
Timer – to create perfect fries or chicken wings every time, opt for a deep fat fryer that also comes with a timer, as fried food tends to cook faster than in the oven and you can find your food too crispy or burnt if you take your eye of the timing ball.
Oil Drain – there is a yukky side to your deep fat fryer and that's the used oil. So, you need to go for a model that makes removing and changing the oil a slick-free breeze! The average fat fryers can hold up to 16 cups of oil, so you need an easy way to complete an oil change. Look for a unit that has an easy to use oil drain or a detachable compartment so you can quickly dispose of your used oil. Some deep fryers also include an added filtration system so you can cleanly scoop out the burnt and crunchy bits.
Basket – size matters when it comes to your deep fat frying! Choose a food fryer that has a decent size basket to fit what you will be using it to do. So, if you are going to deep fry that turkey make sure it can easily fit into the frying basket. Some models also include multiple baskets so you can cook different food at once. Also, look for a basket hook, so you can lift out the basket and hang it on the side of the fryer over the oil cavity to drain.
Accessibility to clean – it goes without saying that cleaning a deep fat fryer can be a mucky job so look for a model that makes your cleaning life a little easier. As well as a good oil drainage system, look for a food fryer that can be dismantled for easy cleaning. If the detachable parts of your deep fat fryer are also dishwasher safe, even better. Also, look for a fryer where the main compartment has been coated with a non-stick material to reduce the need to scrub.
Source:
The Healthy Cook's Guide to Deep Fat Frying - Cooking Light
Sign Up Now
GET THE VERY BEST OF GEARHUNGRY STRAIGHT TO YOUR INBOX