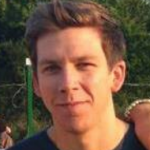 If you can't get enough of your fast food, delicious donuts, and golden fried chicken, then maybe a new deep fat fryer is on the cards. If so, there are some really cool (or should that be hot?) ones to choose from.
Now we are not advocating you ditch healthy eating altogether, but the occasional home-cooked French fry or Southern fried shrimp isn't going to hurt you. Plus, with your own food fryer, you can opt for healthier oils and control the cooking time, so you get tasty, crispy snacks every time.
We've taken a peek at some of the best deep fryers out there so you can put away the takeaway menu and get yourself home fryin'.
The Best Deep Fryer
Deep Fryer Buying Guide & FAQ
How We Chose Our Selection Of Deep Fryers
Your new deep fryer needs to hit the (hot) spot when it comes to perfectly cooking your fries or chicken. We used the following checklist to help take the heat out of deciding on our final best deep fryer shortlist:
Reviews - we check out all the user reviews, so we know our top 10 deep fat fryers have been totally tried and tested
Price – we look for value for money in terms of spec, durability, performance and any extra features you may get for your buck
Quality – this includes the food fryer's overall quality and ease of use, as well as those extra features we think, are worth considering

Features To Look For In Deep Fryers
To help you choose the perfect home deep fryer for you, here are the main things you need to consider:
Capacity - the size of the deep fat fryer you choose can depend on how often you will use it and what you will be cooking and for how many. You need to be sure it large enough can cope with the needs of your hungry family for example, or for the whole chicken you want to fry! Deep fryers come with a range of capacities – from a small deep fryer with a single fry basket that will fit on a small countertop and keep you supplied in batches of French fries to a large capacity unit that may also have multiple basket and a deep oil compartment so you can cook different foods at once.
Temperature settings – don't forget you are cooking with extremely hot fat, so it is a tad unsafe to have to manually check and test the temperature of your oil. Make sure you opt for a deep fryer that has a built-in thermostat so you can check and adjust the oil temperature.  Deep fat fryers work best at temperatures around 375°F and since most recipes need a frying temperature in the range of 350-375°F, then an adjustable temperature setting will keep you in control and your food deliciously fried. Also, look for a food fryer that has an automatic shut off feature, to kick in should the oil reach an unsafe temperature.
Timer – to create perfect fries or chicken wings every time, opt for a deep fat fryer that also comes with a timer, as fried food tends to cook faster than in the oven and you can find your food too crispy or burnt if you take your eye of the timing ball.
Oil Drain – there is a yukky side to your deep fat fryer and that's the used oil. So, you need to go for a model that makes removing and changing the oil a slick-free breeze! The average fat fryers can hold up to 16 cups of oil, so you need an easy way to complete an oil change. Look for a unit that has an easy to use oil drain or a detachable compartment so you can quickly dispose of your used oil. Some deep fryers also include an added filtration system so you can cleanly scoop out the burnt and crunchy bits.
Basket – size matters when it comes to your deep fat frying! Choose a food fryer that has a decent size basket to fit what you will be using it to do. So, if you are going to deep fry that turkey make sure it can easily fit into the frying basket. Some models also include multiple baskets so you can cook different food at once. Also, look for a basket hook, so you can lift out the basket and hang it on the side of the fryer over the oil cavity to drain.
Accessibility to clean – it goes without saying that cleaning a deep fat fryer can be a mucky job so look for a model that makes your cleaning life a little easier. As well as a good oil drainage system, look for a food fryer that can be dismantled for easy cleaning. If the detachable parts of your deep fat fryer are also dishwasher safe, even better. Also, look for a fryer where the main compartment has been coated with a non-stick material to reduce the need to scrub.

How To Make The Best Fried Food
From chicken and shrimp to vegetables, donuts, and fries, tasty food is just a few minutes away with your new electric deep fryer. The first step to delicious deep fat fryer food is to make sure your model is big enough to cook all the food you need. Then depending on what you are cooking make sure you select the right temperature and get the oil hot enough before putting in your food to be fried.
With the correct temperature, your food will cook crisp and even, without the oil entering to make it soggy. When the temperature is spot on, carefully lower your food into the oil, and gently stir to ensure they are all submerged and covered. Now set your timer to the exact time for what you are frying, clip down the lid (if it has one) and before you know it you will have a finger-licking snack or meal.
Deep Fryer FAQ
Q: Do deep fryers smell?
A: All fryers will smell, especially if you have the oil to hot, or you burnt your fried food! However, you can avoid that lingering fast-food smell around your home if you follow the cooking instructions, use the right oils and change the oil as well as clean your fryer regularly. To help reduce the fat stink, even more, opt for a deep fryer that has sufficient venting and look for any additional odor filtration features to keep your kitchen smelling sweet.
Q: Which cooking oil smells the least?
A: The type of oil you choose to cook with is key to achieving perfectly crispy food. However, all oils have different smoke-points – the temperature at which the oil begins to smoke, smell and burn. Many restaurants opt for vegetable or canola oil as they don't need to be changed too often, but they can leave a lingering smell. Opt for an oil with a higher smoke point for home use and used properly, you should find it is cleaner to use and has a reduced smell. Olive oil, vegetable oil (good for small batch frying) and peanut oil all have smoking points of over 400°F and so are the less noxious when it comes to that fried smell in the home.

Q: What's the healthiest oil to fry food in?
A: Although deep fat frying is considered to be quite an unhealthy way to cook as the fat used is high in calories as well as saturated and trans fats, you can up its healthy credentials by the oil you choose and how long you cook your food for (ie, how long it spends wallowing in the hot fat!)
Peanut oil is widely seen as the healthiest oil to fry food in as it is low in saturated fat and high in polyunsaturated and monosaturated fats, aka the fat 'good guys'. Peanut oil, by its refining process, is also not considered to be an allergen so is safe for most people. And it also has a high smoke point – an impressive 450°F – and will impart a subtle, delicious flavor into your fried food. Olive oil is also a good choice, although this oil doesn't tolerate high temperatures as well as other oils. Sunflower oil is also a good, healthier option.
Q: How long is oil good for in a deep fryer?
A: It depends to some extent on the oil and how heavy the use, but we'd say no more than a handful of uses before you look to switch it out. You can look for the tell-tale signs that your oil is past its best – smell, a thickened consistency, too many bits of food debris or foam at the surface are all clear signs it is time for a change. But we suggest don't wait until you see these signs as the oil will already be affecting the taste of your food but swap it out regularly to keep your oil fresh and your fried chicken totally delicious.
Q: Can you leave oil in a deep fryer?
A: You can leave oil in your deep fryer for a short while, but it is recommended that it's not left in the fryer for extended periods of time.  If you do choose to leave oil in your deep fryer, it's important to filter it first to make sure any food debris does not go off when sitting in the oil container. Always keep your fryer covered or the lid down when not in use and make sure it is stored in a cool place, as light and heat are the two main culprits when it comes to spoiling your deep fat fryer oil.
Source:
The Healthy Cook's Guide to Deep Fat Frying - Cooking Light