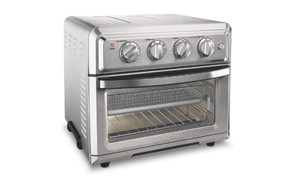 Cuisinart TOA-60 Convection Toaster Air Fryer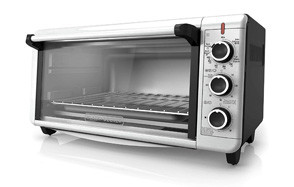 Black & Decker Countertop Toaster Oven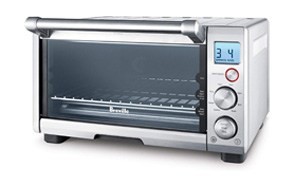 Breville Compact Smart Oven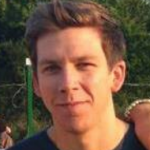 The sort of appliance you don't realize how much you've always needed it until you have one, the toaster oven makes baking and reheating foods a breeze and takes far less time than using a conventional oven. No longer only able to toast bread or your morning bagel, a decent toaster oven should also be able to cover most of your cooking needs, including everything from heating pizza to frying up frozen chips, and some can even roast a whole chicken!
According to Energy Star, a toaster oven uses approximately half the energy as a conventional oven, so you can also feel great every time you use it as you'll be doing your bit to reduce your energy consumption – not to mention saving on the bills!
If you're ready to invest in what we're sure will quickly become your new favorite kitchen appliance, then check out our Buying Guide to help you find the very best toaster oven for your kitchen.
The Best Toaster Oven
Toaster Oven Buying Guide
Features To Look For In Toaster Ovens
So, there you have it, our buying guide to help you find the best toaster oven for your kitchen. If you're still not sure which toaster oven is right for you, you might want to consider the following to help you make the right decision:
Size – How much space do you have in your kitchen? Remember, many toaster ovens will get hot on the outside while cooking, so you might need to consider what you've placed around the toaster oven as well as the physical space it will take up.
Functionality – What do you intend to cook in it? Whilst some toaster ovens are specifically designed to feed the family, if you're on your own, you might not need a huge product. Consider what you're actually going to be cooking in your toaster oven and get something suitable for your needs.
Once you've figured out what you want/need your toaster oven to do for you versus how much physical space you have in your kitchen to put it in, you should be able to narrow down your choices based on budget and any additional features that you particularly like.
Remember, convection toaster ovens do tend to heat up quickly, so checking the owner's manual before cooking can save you a whole load of hassle when it comes to getting the right temperatures first time!