Best Slow Cookers in 2022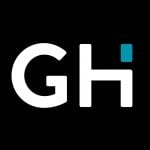 This product guide was written by GearHungry Staff
Last Updated
July 16, 2018
GearHungry Staff
GearHungry Staff posts are a compilation of work by various members of our editorial team. We update old articles regularly to provide you the most current information. You can learn more about our staff
here
.
GearHungry may earn a small commission from affiliate links in this article.
Learn more
Culinary men, fathers with not enough time in the day, hear us out: you remember when you'd come home to a meal sitting in the slow cooker, and everything would just be right with the world? We don't have the time to make a long, drawn-out meal, but we do have the time to toss in the most succulent ingredients into the slow cooker, and have hot, fresh dinner waiting for us when we get home. Whether you want that nostalgic flavor of food from your youth, or you just want to make your life a little easier, we've found the best slow cookers to add to your kitchen.
The Best Slow Cooker
Instant Pot Duo Mini Slow Cooker
Instant Pot took the world by storm, revitalizing the need for a slow cooker in your kitchen. One of the top gifts in 2016, along with the gold medal earner for our extensive list, Instant Pot comes with a crazy amount of features, truly taking the place of seven different small appliances. For one, you get programmable modes that work well with the long list of attachments you receive with your purchase, The auto-warm setting kicks in after your initial cooking process, which you can set into motion with a 24-hour cooking delay feature.
At this fantastic price, there's going to be a couple of glitches in the system. While the manufacturer is good at replacing or exchanging damaged or defective items, it's still an inconvenience either way. Users have run into issues with the seal being dodgy, and while it includes a drip tray feature, it's not among the best quality. You'll still have to clean around the bottom of the pot. Your interior cooking pot does come made of 304L stainless steel, making it simple to clean, and leaving no residue left behind by non-stick coatings. Instant Pot had to go up against a long list of competitors here; based on the value and durability, it emerged victorious. One of the most popular, best slow cookers reviewed on Amazon.
Key Features:
304L grade stainless steel cooking pot
Comes with a volley of additional accessories
Up to 24 hour delay start feature
Specification:
Brand

Instant Pot

Model

Duo Mini

Weight

8.65 pounds
Auto-warm setting after cooking is done lasts up to 10 hours
A true blue 7-in-1 kitchen appliance with multiple programmable features
Users have reported issues with the seal (manufacturer will fix)
Useless drip tray; there will be a little mess outside of its borders
Hamilton Beach Programmable Slow Cooker
You've seen them all over the shelves of every department store. Hamilton Beach is a lower-cost brand that packs some serious value, albeit it with a few minor quirks. For starters, you get up to six quarts of capacity in this bad boy, but that does come in a mildly imperfect pot. The stoneware seems to have been glazed improperly, on more models than just ours. Many users report little nicks and bumps in the pot, which doesn't sound too bad, but if you're stirring with a metal spoon, you don't want to chip off a bit of porcelain in your dish.
The interactive LED display on the front lets you know the internal temperature when you prod it with the included, patented thermometer, and comes with other programmable features. When it comes to the locking gasket lid, whether it's for transit or retaining heat, this thing is the real deal. In total, you're going to get about two years of steady, heavy use out of this. Infrequent use will save you some of that time. For more foddie related products make sure you check our list of food gifts.
Key Features:
Six quart capacity
Stainless steel and durable, heat-resistant ABS plastic construction
Includes temperature probe with purchase
Specification:
Brand

Hamilton Beach

Model

33969A

Weight

14.6 pounds
Interactive LED display w/ programmable features
Gasket lid clips extremely well, getting the job done faster, and keeping the heat in
Imperfect glazing of actual stoneware piece
Short lifespan
Crock-Pot N Carry Six Quart Model
The ones who started it all, Crock-Pot keeps true to their initial mission from day one. For starters, your stonwear is opted to go up to 450F in the oven if you're low on pans and in a pinch. When it comes to the slow cooker base itself, it's only fitted for four settings: off, low, medium, and high. While that may be enough for some, when you look at all these programmable models with timers and additional functions, it falls short. For the long-term use and longevity of Crock-Pot, the value and quality just can't be denied.
As a word of caution, the lid can't go in the dishwasher. Well, it can, but water will get stuck between the top handle and the glass, and the metal rim surrounding the edges will distort and warp after a few uses. The sturdy ABS plastic handles make this quick to carry to and from functions, so you won't be caught last-minute without bringing something along. Overall, the price is what really grabs you, and holds onto you tight. Cheap, durable, and from a brand name that everyone's owned at one point or another; a clear choice.
Key Features:
Gasket lock for pressure on lid
One-year limited warranty
Stoneware is oven safe for up to 450F
Specification:
Brand

Crock-Pot

Model

SCCPVL600-S

Weight

13.5 pounds
Fantastically low price, even when not on sale
Sturdy ABS plastic carry handles on sides
Metal rim on glass lid will distort from dishwasher use
Simple operation makes this unifunctional
Crock-Pot 8-Quart Oval Slow Cooker
Coming in for round two with Crock-Pot, we have their eight quart slow cooker model. Similar to the previous model, you're not going to get many function apart from the four main dial positions, and the lid runs into the same issues. On this model, you're also going to see that the side handles are barely wider than the lips of the stoneware, making them fairly unnecessary. With that out of the way, Crock-Pot is known for being one of the most energy-efficient slow cooker brands on the market today.
Nobody wants to "set and forget," only to remember again when the utility bills come around at the end of the month. Crock-Pot does its best to ensure that never happens. Their stoneware is notoriously fitted to handle up to 450F in the oven if you need to, and comes in a brushed stainless steel exterior basin. If you are looking to upgrade your kitchen, make sure you check our top blenders review.
Key Features:
8-quart capacity
Stoneware can go up to 450F in the oven if need be
Brushed stainless steel exterior
Specification:
Brand

Crock-Pot

Model

SCV800-B

Weight

14 pounds
That same low cost Crock-Pot is known for
Very energy-efficient unit
Brand issue, but only has four settings (one of them is off)
Thin/difficult to maneuver handles are basically useless
Hamilton Beach Programmable Dual Digital Timer Slow Cooker
HB has dipped their toes into every aspect of the kitchen that you can imagine. Known best for small to medium-sized kitchen gadgets, these buggers brought us a stainless steel, six quart slow cooker with programmable features. Flip between two separate timers, one for stirring/adding ingredients, and one for when the product is finally complete. When you're done, clan-up is a breeze with the dishwasher-safe lid.
When you get down to it, there's a bit of a plastic, burning odor for about a week after operating. It's due to dust getting into the components during storage and shipping; you'll be overjoyed when it finally dissipates. The base is going to get very hot, so don't put it down on top of papers. Altogether, for the low price HB charges, and the six quart capacity with a sturdy set of stoneware, it's an excellent, budget-friendly buy.
Key Features:
6-quart capacity
Stay-or-go clip seal locks in heat
Two separate heat settings
Specification:
Brand

Hamilton Beach

Model

33861

Weight

11.21 pounds
Programmable w/ two timers
Sturdy, dishwasher-safe lid
Plastic, burning scent for first week of operation (processing)
Base gets extremely hot on your counter
Crock-Pot Round Mini Cooker
It's a solo ride when you get home, but you're sick of take-out. Crock-Pot Round Mini Cooker is super simple to set up right before you head out the door, giving you a home-cooked meal the second you walk in the door. It only comes with a two quart capacity, making it ideal for a max of up to three people, but that's what we love about it. As a result of the size and brand, it's super energy-efficiency, but it is a pain in the rear end to clean the stoneware.
The exterior gets hot, but those handles aren't going to do much for you; they're relatively flimsy, so be warned when transporting the hot base from one counter to the next. If you're not too keen around the kitchen and you want to be, use the included recipe book, designed for small-sized meals that are perfect for this Crock-Pot. Make sure you also check out our guide to the best electric skillets.
Key Features:
Two quart capacity
Includes recipe book for small batch meals
Designed to serve up to three people
Specification:
Brand

Crock-Pot

Model

SCR200-B

Weight

4.98 pounds
Energy-efficient beyond compare
Sturdy lid is dishwasher safe
Flimsy handles
Stoneware is difficult to clean with deep ridges
All-Clad Programmable Oval Slow Cooker
All-Clad has fallen out of the spotlight, but it's a nostalgic brand for us that's always delivered a boatload of quality. This model is built sturdy, with screw-in steel handles on the exterior that don't heat up with the rest of the basin. That durability blends into the high-density ceramic insert and tough-as-nails glass lid, which can be cleaned in the dishwasher. That same insert, however, can't go in the oven, and we don't recommend putting it in the fridge to cool; transfer your food into a food-safe bag or container.
This also doesn't come with a warm setting; 215F is the lowest temperature, so even though it's programmable, it can't flip to warm if you're running home late. That programmable feature displays on a high-end LED display, allowing you to access timers and other cooking modes, making the most of all six-and-a-half quarts in your slow cooker.
Key Features:
6.5-quart capacity
Programmable LED display
Durable ceramic insert is simple to clean
Specification:
Brand

All-Clad

Model

1500632304

Weight

12.5 pounds
Screw-in handles don't heat up when you go to lift
Lid is sturdy as they come; comes clean out of the dishwasher with no warping
Lowest cooking temp is 215F; no warm setting
Ceramic insert is not oven-safe and shouldn't be stored in the fridge
Crock-Pot Manual Steel 7-Quart Cooker
Crock-Pot; we can't stay away from them. This seven quart machine comes with all the features you already know and love, including the heat-safe handles, energy efficiency, and the ability to slap that stoneware in the oven, up to 450F. Time and time again, they've been the reliable brand that everyone turns to, nad the notoriously low price tag doesn't hurt.
The actual base is a bit dodgy to keep clean, and the rubber legs beneath it wear out, or get dirty and slide on the countertops, fairly easily. Seven quarts of power and a compact size makes this excellent, as well as the fact that it doesn't throw much heat into the room. This one is simple, straight to the point, and deserve a spot beside the stove. Make sure you also check our guide to the best deep fryers.
Key Features:
7-quart total capacity
Includes Crock-Pot recipe booklet
Oven-safe stoneware, up to 450F
Specification:
Brand

Crock-Pot

Model

SCV700-SS

Weight

12.55 pounds
As always, Crock-Pot keeps it at rock bottom prices
Energy efficient/200 watts on low, 270 on high
Basin is difficult to keep clean
Rubber legs on bottom wear out quickly/slide on countertops
Hamilton Beach Programmable Slow Cooker
For cost, power, dish size, it's all HB, all the way. This ultra low cost slow cooker comes with a programmable LED panel along the bottom, and a base that doesn't slip or slide on the countertops; it's rock solid, and stays in place. That base doesn't have a lot of ventilation as a result, so it will throw off a considerable amount of heat. That, and it's difficult to keep clean.
If you're going from place to place, the sturdy side handles will take you there. They don't retain heat, and refuse to budge for anything. You can set this to cook for up to eighteen hours, which can be a blessing if you're working graveyard or twelve-hour shifts, and just want something that isn't a freezer meal when you get home. For the cost, power, and longevity that HB has always offered, this is an excellent model. After you have saved money with this product, you can invest it in one of the top juicers from our list.
Key Features:
Sturdy ABS plastic handles
Cook settings up to eighteen hours
Countdown timer included in programmable LED panel
Specification:
Brand

Hamilton Beach

Model

33660

Weight

10.36 pounds
Stellar price
Very sturdy base doesn't move on the counter
Basin is hard to clean
Throws a lot of heat around the base
Cuisinart Stainless Steel Programmable Slow Cooker
Timers and functions galore, Cuisinart comes into play with a reasonably-priced and stellar slow cooker. Program this to cook for anywhere within a twenty-four hour period, reducing to warm when that timer is done. It's as simple as set, forget, and enjoy whenever you return home. Prolonged use (twelve-hour uses or longer) will warp the plastic chiclet-style panel on the front. It'll still work, but it does look deformed after time.
The durable ceramic insert isn't going into the oven, but it can go in the dishwasher; it's ultra simple to clean, so a hot jet spray from the faucet hose should do the trick. Cuisinart threw in a recipe booklet, as well as a roasting rack to properly position your meats. At its most basic element, it's quick to clean, reliable, and gets the job done. Our selection of the best electric pressure cookers offers more great products like this so check it out.
Key Features:
6.5-quart capacity
Durable ceramic insert
Including a cooking rack and recipe book
Specification:
Brand

Cuisinart

Model

PSC-650

Weight

21 pounds
Lid is dishwasher-safe; no warping over time
Twenty-four hour cooking timer
Chiclet-style panel buttons warp from heat over time
Cooks faster than instructions state, drying out dishes; plan ahead
Slow Cooker Buying Guide
How We Chose Our Selection of Slow Cookers
The time-tested favorite of the 70s and 80s kids everywhere, slow cookers bring you a load of nostalgia in most of your favorite meals. Without letting fond memories cloud judgment, we've taken the following criteria into account to bring you this list:
Brand name, reputation, and an average warranty
Materials used in construction
Number of settings
Life expectancy
Expected electricity use over an eight-hour period
The total volume of the pot
Minimum and maximum temperature range
Additional features and attachments
When you really boil it down, these are simple and easy-to-use appliances that take all the guesswork out of cooking. While not every slow cooker met all requirements, it's a give and takes, which is why we've covered fourteen of them in-depth.
Features To Look For In Slow Cookers
Materials & build - Materials of the pot itself, the heating coil, certain grades of stainless steel: the best slow cookers use top-grade materials, but you should always pay attention to the build to avoid making mistakes.
Size - How much can it hold? These are usually measured in quarts, but keep in mind, that you shouldn't fill your slow cooker above ⅔ capacity if you want it to cook consistently.
Settings - Most classic models have off, low, medium, high, and warm. In an old-school sense, that's all you need, but if you want to give yourself all the options in the world, look for the most features possible on the interface.
Features - Some models, like our top pick, come with additional attachments and cooking features, preventing you from buying vegetable steamers and rice cookers.
Durability - The coil or heating element would be the first thing to go. Out of just about every slow cooker we tested, it has durable wiring and a solid base. The durability is basically the life expectancy of your unit.
Slow Cooker FAQ
Q: What is a Slow Cooker?
A: These handy little countertop kitchen appliances allow you to simply sit, and forget, in the truest blue sense of the phrase. The base contains heating elements, such as coils and hot plates, which sends residual heat to the cooking pot. Those pots are usually made of stainless steel, stoneware, or a type of porcelain. Heat transfers to the pot, and based on the weight of the pot, it'll keep a seal between the base and itself, maintaining heat. These are safe to leave on while you're out of the house all day, and allow you to use lower-quality meats and ingredients to save money, and get a stellar meal out of it.
Q: How to use a Slow Cooker
A: It's essentially plug-and-play: connect it to the outlet, choose low, medium, high or warm (on most basic models), and let the food cooking commence. Following recipes to a tee will result in excellent dinners and delicious stews to snack on over the course of a few days, and while it all sounds pretty simple, these are some tips on how to use your slow cooker most efficiently.
Keep your vegetable chunks large so they don't dissipate or distort in the cooking process.
Browning raw meats in a pan first will give them enhanced color and flavor, even after a long stewing process in the slow cooker.
If your end result is too thin, cornstarch or flour will thicken up the broth.
If you're using fresh herbs, ensure they're completely under the liquid level to give off the best flavor possible.
Every time you lift the lid, you have to add twenty minutes to the expected time, because you're releasing low pressure and concentrated heat/steam. This is why they come with glass lids.
Don't use top-tier meat (veal, lamb) in a slow cooker; they will fall apart.
Cut everything as even-sized as possible for mealtime consistency.
Always, always, always check the temperature of your food before serving, just in case of a hardware malfunction. You want to make sure it's safe to eat.
Q: Are you supposed to put water in a Slow Cooker?
A: For almost every recipe, yes, you're expected to put water in. You're creating a broth, whether it's in a stew, a roast, or cooked vegetables because while the slow cooker is gently cooking your food, it's still creating condensation, which you'll be able to see on the underside of the glass lid. Depending on how long you'll be away from the slow cooker or out of the house, you'll need ample amounts of water to prevent sticking and burning.
Q: What can you cook in a Slow Cooker?
A: Anything you can make, a slow cooker can usually make just as well, and if not, better. There's virtually no limit to what you can cook in a slow cooker, which is why we exhaust our favorites and often turn to The Country Cook or AllRecipes.com for inspiration. Using your imagination and the fundamentals of science-based cooking, you can make endless safe-to-eat and delicious recipes.
Q: Can you put raw meat in a Slow Cooker?
A: It's completely encouraging. We discuss frozen meats in a minute, which fall under different stipulations, but thawed or fresh raw meat can cook beautifully in the slow cooker. The main thing you want to avoid is accidental burning. If you're throwing a raw 2lb roast into the slow cooker, it's going to emit sodium from the blood in the meat, which can dry up and make the meat stick, and eventually burn, to your cooking pot.
Slow Cooker recipes often call for a certain amount of water, which slowly evaporates over the cooking time, but also helps to create a delicious broth that keeps your meats moist throughout the cooking process. Since the temperature range of the slow cooker can be enough to boil water, it's more than enough to cook raw meats sitting in a broth or heavy volume of water.
Q: How long does it take to cook in a Slow Cooker?
A: It depends on the contents, the volume, and if you're cooking meat or not. On average, meals tend to require four to six hours to be fully cooked. Temperatures in your slow cooker range from about 200F to 300F, mimicking the lower settings on your conventional oven. We'll talk about frozen meats in a minute, and how they can really impact your overall cooking time. So long as all the food in your slow cooker has reached a safe temperature, it's safe to eat, but you always want to take taste into consideration. For most foods, the longer it cooks, the better it's going to taste, up to a certain point.
Q: Can you put frozen food in a Slow Cooker?
A: There's no short answer. This writer ate out of a Crock-Pot five days a week as a kid, and in the morning, that often meant throwing frozen meats into the pot before turning it on. I never got sick, but there is a risk for those of you tossing meats right out of the freezer, straight into the pot.
Any meat needs to reach an internal temperature of 145F to become safe to eat. That's just the threshold where harmful bacteria stop reproducing and die out completely. If you're throwing a frozen 3lb roast in the slow cooker for four hours, it's going to go through an entire thawing process, at which point, bacteria will emerge from its frozen state and begin to multiple, from temperatures at low as 40F, all the way up to 144F (donned the "Danger Zone"). Bacteria is stubborn, so if you're raising the temperature of your meat rapidly, it might take a few minutes for an internal temp of 155F to have fully quashed all living bacteria.
If you're leaving the meat in there for a while, you should be okay. Slow cookers generally range from 200F on the lot, up to 300F or higher on their high setting, so you should be safe, but it's always smart to test it out with a meat thermometer before serving.
Q: How do you wash a Slow Cooker?
A: It depends on the material of the pot. Slow cookers can be a pain in the behind to clean because you're essentially binding food to it for eight or more hours in a single use. Think about cleaning one frying pan after only using it for ten minutes, and multiply that. When you clean a slow cooker, you'll have to soak the whole thing for a few minutes before you can really dig into it.
These are going to come in stainless steel and stoneware for the most part, which makes them durable, but not necessarily viable for the dishwasher. While they're not going to take any damage, they'll weigh down your racks and possibly damage the wheels in your dishwasher. We always recommend hand cleaning, which also gives you a window of opportunity to dig into stuck-on food.
The second that dinner is over and your stow away the leftovers, take that warm cooking pot and hit it with the sink hose on full pressure. It'll tear away any stuck-on food, and while it's going to create some hassle for your garbage disposal, it's also going to leave a more consistent clean. The number one thing to look out for when cleaning your slow cooker pot is the ghost line around wherever your food was resting. Water is going to slowly evaporate from your slow cooker, and leave a ring of caked-on food residue at the highest point where your food was within the pot. Use your hands, feel all around the pot for any of this, and ensure a thorough clean.
Sources:
Sign Up Now
GET THE VERY BEST OF GEARHUNGRY STRAIGHT TO YOUR INBOX