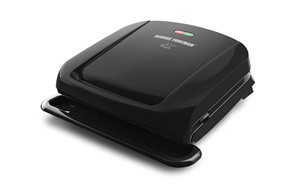 George Foreman Plate Grill and Panini Press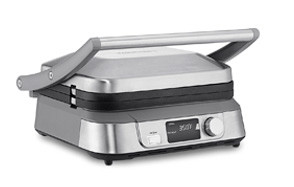 Cuisinart GR-5B Series Griddler Five Panini Press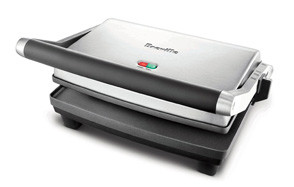 Breville Duo 1500-Watt Nonstick Panini Press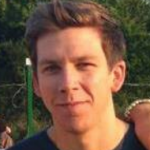 In a fast-paced world, you need a fast-paced solution to ensure you're always ready for a quick bite whenever the stomach rumbles interfere with meetings, a quiet bus journey, or relaxing at home. There are hundreds of options out there, but few better than a panini, and who doesn't love a panini (a panino?), right? To make this distant paneen-dream become a reality of the most delicious variety, you need the best panini press, and what better place to look than right here.
That's right. At the risk of sounding slightly too infomercial-presenter for our own good, we've compiled a list of the best grills and presses to thrill and impress and to solve your boring snacks and hunger problems. So think of adventurous fillings, of the sweetest sauces, and of the satisfaction from devouring something homemade like you deserve.
The Best Panini Press
Panini Press Buying Guide & FAQs
How We Chose Our Selection of Panini Press
Instead of searching for the best panini press through endless gorging of sandwiches - as delicious as that would have been - we looked at the three key factors that come into any purchase to narrow down and determine what are the best options for you.
Reviews - Reviews are serious business, and reviews for any panini press will be full of unique wisdom and insight you don't get from merely checking out pictures and product descriptions. These reviews are useful for identifying the best (and worst) aspects of any product, and can help us and you make the most informed decision we can. The people who wrote these reviews have been there, done that, and got the panini t-shirt, so they know what they're talking about, and we're thankful for that, as should you be.
Price - While there are perhaps a hundred and six things (at least) more expensive than your average panini press, we still take the price into account when making our selection. This is because there is such a range of features and sizes of panini presses that it seems unfair and neglectful to focus solely around one price range. Whether you're a single dude just living his best life, a couple celebrating their first apartment or home, or a family man looking to treat the whole household to a sweet press and grill this year, we've got a panini press for you.
Brand - Sure there is perhaps one brand that everybody knows and then a couple of other brands you might have heard of in passing, but focusing on these primary brands is boring. We don't want to give you the Top 10 George Foreman Grills or the Best 6 Breville Panini Kings, instead; we want to offer a range of brands that perfectly suit your needs.

Features To Look For In Panini Press
We know we just blew your mind with a bunch of awesome panini presses that makes your decision even harder than when you first started, so understanding the best features to look out for is great for narrowing down your options to what will work out great for you.
Grill Plates - Removable grill plates will make the post-meal cleanup much easier, as you can soak them in water or even place them in the dishwasher. If you select a model without removable plates, then you must be diligent with the cleaning (or pass it off to someone else, maybe one of the kids), as otherwise your press will build up grease and food crumbs which could cause damage.
Temperature Control - A press with temperature control allows you better autonomy over your food and may give you greater meal options than one that only reaches the Ready temperature. If you want this press to act as an all-in-one grill, then temperature control is useful, but if you're only using it for paninis and other sandwiches, there's little need for such features.
Drip Tray - Drip trays are great for reducing fat from your food, and it they are attached to the press it's even better. Other presses come with a supplied drip cup, but these can be easily knocked out of place, leaving grease all over you countertop. If you're concerned about watching your fat intake, a drip tray is essential.
Hinge Height - The hinge height of the press allows you to cook a variety of foods and sandwich types. The higher the hinge, the more options you have. If you want to stuff your sandwiches with as much as possible, then high hinges are great for ensuring proper cooking.
Heating Zones - Flat grill plates provide an even cooking surface across your sandwich or food, but ridged grill plates give it that cool 'grilled' appearance. You may need to cook slightly longer with ridged plates, but not much longer, so it's really up to you.

Panini Press FAQs
Q: What can you make in a panini press?
A: Depending on what type of press it is, you can make just about anything. Panini presses go under many names such as sandwich makers or indoor grills, so don't think you're buying something that only allows you to make one of the other. You can open many presses flat, offering you more grilling space, while still able to grill the perfect sandwich when needed.
Q: What is the best bread for paninis?
A: Panini and sandwich experts consider ciabatta the best bread for paninis, but focaccia or a whole grain baguette will also do the trick. These same experts advise you to avoid light or airy breads as this doesn't grill to perfection like you want.
Q: How hot does a panini press get?
A: The maximum temperature of your panini press will depend on the price and brand, but it's often around 450℉ (232℃). Not all panini presses have an adjustable temperature, so if you're concerned about having variety in your grilling temperature, it's best to look out for one with a dial or different temperature settings.
Q: How do you season a panini press?
A: Before grilling anything, ensure that you season your press with oil to ensure it's clean from any problems or bacteria that may affect the success of your panini. Much like washing other kitchen utensils and accessories before using them, you should take similar actions with your panini press.
To do this, you will need to preheat the press to at least 400℉ / 204℃, or if you don't have an adjustable temperature, then until the Ready light comes on. When this is done, pour a small amount of oil into the center and spread it with a dry, soft cloth. Let the press heat the oil or 15 minutes, or until all the oil have evaporated.
Doing this ensures you'll have delicious and consistent panini (or whatever else you want to cook) every single time.

Q: How do you deep clean a panini press?
A: The non-stick feature of the best panini presses make them much easier to clean than products of the past, but this doesn't mean you should just expect them to be easy every time, or even neglect to clean them when you don't feel like it.
First, you need to unplug the grill and allow it to cool before attempting anything. Second, for burnt on or excess food (like melted cheese), use a plastic - never metal as this damages the non-stick coating and will ruin your press - scraper to remove as much as you can.
Following this, use a damp paper towel to remove crumbs and grease or oil from the grill, then take a sponge and a small amount of soapy water to rub down the cooking surface. If the cooking plate is flat, this will be straightforward. However, if your grill has ridges, take care to get in between the gaps to ensure you remove everything.
Do this as often as required to ensure your panini press maintains its effectiveness.
Of course, if your press comes with removable plates, and is dishwasher safe, you can throw them in the dishwasher and let it do the hard work for you.