Best Panini Presses In 2022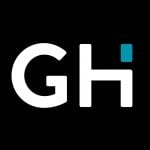 This product guide was written by GearHungry Staff
Last Updated
December 19, 2018
GearHungry Staff
GearHungry Staff posts are a compilation of work by various members of our editorial team. We update old articles regularly to provide you the most current information. You can learn more about our staff
here
.
GearHungry may earn a small commission from affiliate links in this article.
Learn more
In a fast-paced world, you need a fast-paced solution to ensure you're always ready for a quick bite whenever the stomach rumbles interfere with meetings, a quiet bus journey, or relaxing at home. There are hundreds of options out there, but few better than a panini, and who doesn't love a panini (a panino?), right? To make this distant paneen-dream become a reality of the most delicious variety, you need the best panini press, and what better place to look than right here.
That's right. At the risk of sounding slightly too infomercial-presenter for our own good, we've compiled a list of the best grills and presses to thrill and impress and to solve your boring snacks and hunger problems. So think of adventurous fillings, of the sweetest sauces, and of the satisfaction from devouring something homemade like you deserve.
The Best Panini Press
Hamilton Beach Panini Press Gourmet Sandwich Maker
Anything with gourmet in the title is sure to attract those who consider their sandwiches a step or two higher than your average white bread and filling variety. That being said, it's still an affordable option, and an awesome choice for anybody who needs a quick sandwich fix on-the-go. This doesn't need to be solely paninis, either, and you'll be able to grill any kind of sandwich you like with the floating press lid.
The cool-to-touch handle ensures safety, which is perfect for groggy, early morning sandwich making. The whole thing just looks stylish, too. Hamilton Beach Panini Press Gourmet will fit comfortably into any kitchen, and can stand upright when you're not using it to save space around the countertops. It cooks quickly, ensuring any lingering hunger will be quickly dealt with. While there's no built-in timer, we can just about look past that, we're sure you won't be walking away from this good-looking grill for too long, anyway. If you need to upgrade you kitchen appliances, check out our guide to the best air fryers.
Key Features:
Locked Lid
Indicator
Keeps Panini warm
Capacity for large sandwiches
Specification:
Brand

Hamilton Beach

Model

25462z

Weight

5.86 pounds
Upright storage to save space
Easy to use
Heats quickly
Cuisinart GR-5B Series Griddler Five Panini Press
The Cuisinart GR-5B Series Griddler Five comes at an affordable price, while still being packed full of cool features such as an adjustable temperature and LCD display to give you the best panini pressing experience possible. It's fast cooking for a variety of meals – not just panini – and the open mode feature solves the extra indoor grill space, ensuring everything cooks evenly all at the same time.
The non-stick plates save you lots of time and effort and ensures your Griddler remains as effective as the day you bought it. Unlike some models you'll find, it has removable plates, which make cleaning as easy as it can be. We all know how much hassle that can be, especially after being satisfactorily satiated, so this could tip the grill in your favor. Put this all together and you're getting perhaps the best panini press you can buy.
Key Features:
LCD Display
Temperature controls
Drip tray to collect fats from meat
Comes with a wrap for the cord
Specification:
Brand

Cuisinart

Model

GR-5B

Weight

12 pounds
Fast cooking
Dual-heated sides means no more flipping
Dishwasher-safe accessories
Side buttons may get damaged
Breville Duo 1500-Watt Nonstick Panini Press
Breville's Panini Duo comes with non-stick and scratch-resistant cooking surface for some of the best and cleanest sandwich-making you can find. The flat-bottomed plate offers something a little different to other grills, and while you won't get the classic grill lines on both sides, you will get even grilling. With sandwiches – and any food, really – we're sure you'll take substance over style every time.
There's so much more to it than this, though, and you needn't feel restricted to sandwiches alone. The versatile design means it's perfect for grilling all kinds of food effectively and with ease. The grill plates aren't removable, but they're large enough so that this isn't an issue at all and unlike some grills, there's no lingering odor after cleaning. So yeah, it's basically a brilliant high-range panini machine that's sure to serve you up a storm for years and years to come. While preparing those yummy breakfasts, we recommend you use one of the juicers from our list and prepare a juice to go with the meal.
Key Features:
1500-Watt capacity
Two-sided plate
Comes with warranty
Free tech support from Amazon
Specification:
Brand

Breville

Model

BSG520XL

Weight

8.38 pounds
1500-watt heating element
Compact size allows for easy storage
Recipe book included to increase your meal time potential
Non-removable cooking plates
George Foreman 2-Serving Classic Plate Grill and Panini Press
The best panini maker when it comes to value, this George Foreman 2-Serving Classic Plate Grill and Panini Press might not have the same features as it's a slightly larger older brother but still offers enough to make it an effective addition to any kitchen. It has a tough and durable non-stick coating for fast, efficient cleanup and maintaining straightforward cooking, and the exclusive sloped surface reduces fat and grease to deliver a meal that's likely to be healthier than a quick lunchtime run to the fast food place.
Even though it's smaller than other grills, it still offers enough space to cook two generous servings. This size also works in its favor, as it's easy to store and transport when you move house, so you'll never lament leaving your favorite grill behind. Unfortunately, the plates aren't removable, so be sure to clean as you grill, otherwise, you won't get the full benefits of this useful little machine. For more useful kitchen appliances, check out our guide to the best slow cookers.
Key Features:
Tough double nonstick coating
Exclusive sloped surface and drip tray helps reduce fat and grease
Large enough for two generous servings
Simple cleaning
Specification:
Brand

George Foreman

Model

GR10B

Weight

3.75 pounds
Ideal for small apartments and couples lacking kitchen space
Easy to use
Lightweight enough for straightforward storage
No temperature control or dishwasher-safe parts
Hamilton Beach Panini Press Sandwich Maker
If you're looking for a reliable and wholly dedicated panini toaster, the Hamilton Beach Panini Press Sandwich Maker is a perfect mid-range option. While the name is just a tad misleading – it won't make the sandwiches for you – it's still a quality product that ensures you'll be eating paninis just like those you've seen at your favorite coffee house but all in the comfort of your own home.
The floating lid provides the perfect even grilling; working with a variety of sandwich thicknesses while power and preheat lights help you along your way to sandwich-grilling mastery. It's also not complicated to use, because confusing instructions when you just want a sandwich is the last thing you need. The plates aren't removable, though, but as long as you keep an eye out for any rogue melted cheese or grease making a break for it, you shouldn't have any issues keeping it clean. A cool smart kitchen gadget everyone should own.
Key Features:
Capable of grilling sandwiches of any thickness
Floating lid even presses down evenly
Power and preheat lights
Non-stick grids
Specification:
Brand

Hamilton Beach

Model

25460A

Weight

3 pounds
Upright storage to save space when not in use
Heats up quickly
Can heat a variety of sandwich types
Breville Silver Panini Press
If you thought the Duo was good, wait until you get a load of the Breville Silver Panini Press. Our pick for the premium panini press you can find, it comes with Crush Control for the perfect crisp without ruining the contents of your sandwich, while the height control clip means you can vary your sandwich making easily. It heats up quickly and you can use it straight out of the box, following a quick precautionary wipe down, and you'll get a useful indicator light so you know exactly when it's ready.
For those who love grill marks, you may want to look elsewhere, but that's purely an aesthetic preference that doesn't affect the quality of the grill itself. You can't clean these parts in the sink or dishwasher, but it's so easy to clean that it'll still feel like less hassle using some good old elbow grease, anyway. And you can serve those paninis or sandwiches on one of the chopping boards from our list.
Key Features:
Crush Control hinge provides optimum crisp without ruining the inside
Suitable for a variety of food types including croissants and quesadillas
Height Control clip provides additional cooking options
2 slice capacity for fast, easy meals
Specification:
Brand

Breville

Model

BSG600BSS

Weight

7.3 pounds
Non stick finish ensures easy cleaning
Compact design doesn't take up too much countertop space
Well-balanced hinge for ultimate control
Non-submersible components
Chefman Panini Press Sandwich Maker
Even as our final panini press, the Chefman Sandwich Maker is an option that would suit any modern kitchen across the country. It's convenient and simple, operating on a single button push for an always-delicious sandwich, or whatever you feel like throwing on (except soup, don't throw soup on). You can use it either with the floating hinge system or lay it flat for more substantial grilling options, and afterward, the non-stick plates are easy to clean despite the ridge design.
It comes complete with a drip tray to help you feel a little better about your eating habits and has enough space to fit a sandwich for one or two people, depending on how big you want to go – although the pictures hide its true size. While it doesn't heat up as quickly as some other grills, the difference is hardly noticeable, and this just means you can spend a little longer perfecting your panini, and that's really why we're all here, isn't it?
Key Features:
Convenient and simple to use with just one push of a button
Floating hinge or lay-flat capabilities for a variety of cooking options
Non-stick plates ensures easy clean up
Removable drip tray reduces fat for healthier meals
Specification:
Brand

Chefman

Model

RJ02-180

Weight

4 pounds
Sleek, modern design fits any kitchen decor
Cook any thickness of sandwich
Durable handles and bars
Panini Press Buying Guide & FAQs
How We Chose Our Selection of Panini Press
Instead of searching for the best panini press through endless gorging of sandwiches - as delicious as that would have been - we looked at the three key factors that come into any purchase to narrow down and determine what are the best options for you.
Reviews - Reviews are serious business, and reviews for any panini press will be full of unique wisdom and insight you don't get from merely checking out pictures and product descriptions. These reviews are useful for identifying the best (and worst) aspects of any product, and can help us and you make the most informed decision we can. The people who wrote these reviews have been there, done that, and got the panini t-shirt, so they know what they're talking about, and we're thankful for that, as should you be.
Price - While there are perhaps a hundred and six things (at least) more expensive than your average panini press, we still take the price into account when making our selection. This is because there is such a range of features and sizes of panini presses that it seems unfair and neglectful to focus solely around one price range. Whether you're a single dude just living his best life, a couple celebrating their first apartment or home, or a family man looking to treat the whole household to a sweet press and grill this year, we've got a panini press for you.
Brand - Sure there is perhaps one brand that everybody knows and then a couple of other brands you might have heard of in passing, but focusing on these primary brands is boring. We don't want to give you the Top 10 George Foreman Grills or the Best 6 Breville Panini Kings, instead; we want to offer a range of brands that perfectly suit your needs.
Features To Look For In Panini Press
We know we just blew your mind with a bunch of awesome panini presses that makes your decision even harder than when you first started, so understanding the best features to look out for is great for narrowing down your options to what will work out great for you.
Grill Plates - Removable grill plates will make the post-meal cleanup much easier, as you can soak them in water or even place them in the dishwasher. If you select a model without removable plates, then you must be diligent with the cleaning (or pass it off to someone else, maybe one of the kids), as otherwise your press will build up grease and food crumbs which could cause damage.
Temperature Control - A press with temperature control allows you better autonomy over your food and may give you greater meal options than one that only reaches the Ready temperature. If you want this press to act as an all-in-one grill, then temperature control is useful, but if you're only using it for paninis and other sandwiches, there's little need for such features.
Drip Tray - Drip trays are great for reducing fat from your food, and it they are attached to the press it's even better. Other presses come with a supplied drip cup, but these can be easily knocked out of place, leaving grease all over you countertop. If you're concerned about watching your fat intake, a drip tray is essential.
Hinge Height - The hinge height of the press allows you to cook a variety of foods and sandwich types. The higher the hinge, the more options you have. If you want to stuff your sandwiches with as much as possible, then high hinges are great for ensuring proper cooking.
Heating Zones - Flat grill plates provide an even cooking surface across your sandwich or food, but ridged grill plates give it that cool 'grilled' appearance. You may need to cook slightly longer with ridged plates, but not much longer, so it's really up to you.
Panini Press FAQs
Q: What can you make in a panini press?
A: Depending on what type of press it is, you can make just about anything. Panini presses go under many names such as sandwich makers or indoor grills, so don't think you're buying something that only allows you to make one of the other. You can open many presses flat, offering you more grilling space, while still able to grill the perfect sandwich when needed.
Q: What is the best bread for paninis?
A: Panini and sandwich experts consider ciabatta the best bread for paninis, but focaccia or a whole grain baguette will also do the trick. These same experts advise you to avoid light or airy breads as this doesn't grill to perfection like you want.
Q: How hot does a panini press get?
A: The maximum temperature of your panini press will depend on the price and brand, but it's often around 450℉ (232℃). Not all panini presses have an adjustable temperature, so if you're concerned about having variety in your grilling temperature, it's best to look out for one with a dial or different temperature settings.
Q: How do you season a panini press?
A: Before grilling anything, ensure that you season your press with oil to ensure it's clean from any problems or bacteria that may affect the success of your panini. Much like washing other kitchen utensils and accessories before using them, you should take similar actions with your panini press.
To do this, you will need to preheat the press to at least 400℉ / 204℃, or if you don't have an adjustable temperature, then until the Ready light comes on. When this is done, pour a small amount of oil into the center and spread it with a dry, soft cloth. Let the press heat the oil or 15 minutes, or until all the oil have evaporated.
Doing this ensures you'll have delicious and consistent panini (or whatever else you want to cook) every single time.
Q: How do you deep clean a panini press?
A: The non-stick feature of the best panini presses make them much easier to clean than products of the past, but this doesn't mean you should just expect them to be easy every time, or even neglect to clean them when you don't feel like it.
First, you need to unplug the grill and allow it to cool before attempting anything. Second, for burnt on or excess food (like melted cheese), use a plastic - never metal as this damages the non-stick coating and will ruin your press - scraper to remove as much as you can.
Following this, use a damp paper towel to remove crumbs and grease or oil from the grill, then take a sponge and a small amount of soapy water to rub down the cooking surface. If the cooking plate is flat, this will be straightforward. However, if your grill has ridges, take care to get in between the gaps to ensure you remove everything.
Do this as often as required to ensure your panini press maintains its effectiveness.
Of course, if your press comes with removable plates, and is dishwasher safe, you can throw them in the dishwasher and let it do the hard work for you.
Sign Up Now
GET THE VERY BEST OF GEARHUNGRY STRAIGHT TO YOUR INBOX