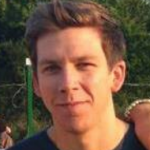 Cooking can be stressful, and sometimes it can actually ruin your enjoyment of the final meal. There's so much jumping between pans, checking ovens, and setting timers, you don't even have a second to stop and smell the sweet scents of your creation. If this sounds too familiar, and you're looking for something that won't just reduce kitchen stress but also maximize your ability to cook a variety of meals in a way that's reliable and, most importantly (some would say) easy to clean, then investing in one of the best electric skillets is where you need to look. Whether it's helping with mammoth holiday feasts or just something quick for breakfast, they have the tools that you can rely on time after time. Here are our picks for the very best, all for you.
The Best Electric Skillet
Electric Skillet Buying Guide & FAQs
Features To Look For In Electric Skillets
Size & Shape - The size and shape of your electric frying pan will determine what kind of food you can make and how much of it. The larger the pan, the more versatile your options and if you have a large household, then a large skillet is a must. It will also contribute to how easy it is to store when you're not using it.
Coating - Non-stick coating is a must for skillets - and also any type of kitchen pans. This surface makes cleaning easier and will also prevent your food from getting stuck on the pan itself, which could ruin future meals.
Temperature Control - The temperature control on skillets varies. Sometimes, it's separated into Low, Medium, High, and other times it's done through numbers, either showing the actual temperature (100, 200, etc) or from 1 - 5. With these numbers, you have great control over your cooking, which is helpful when preparing large meals, but the other option can work just as well once you get used to it.
Lid & Handles - You'll find skillets with either stainless steel or tempered glass lids which both have their benefits that include keeping food warm, as well as having air vents that allow steam to escape. As for handles, the best electric skillets will use cool-touch handles, which prevent injury and allow you to carry them from the kitchen to table once the food is ready.
Drainage Sprouts - Drainage spouts are incredibly useful for preventing grease, oil, and other juices doing down the drain as well as making your cleaning much easier. However, if you do purchase a skillet with a drain spout, be sure to clean it along with the rest of the skillet, so there's no grease build up around the exit hole. If this isn't taken care of, the spout will become clogged which you don't want to happen.
Side Measures - You might not need them every single time, but side measures can help you majorly when pouring in liquid for large-scale meals. If you're planning on using the skillet as more than just something to fry up your dinner, then side measures will be essential.
Durability - In an ideal world, everything we purchased would last forever. We aren't in a perfect world, though, and so finding a product that is durable isn't just an example of its quality but will also save you lots of money in the long run. Of course, you can't always tell how durable a product is, so be sure to do your research beforehand and save yourself from buying a new skillet every year, or even sooner.
Ease of Cleaning - Nobody likes doing the dishes, and so the ease of cleaning your skillet could become a factor. Some skillets are immersible, with all parts protected, and some are even dishwasher safe. However, some are not.

Electric Skillet Safety Tips
As with any type of cooking, safety is the most important thing to remember when electric skillet cooking. This doesn't just concern you, but anybody else who may come into contact with the skillet when it's in use. To ensure that there are no accidents when using your electric skillet, make sure you remember these key safety tips:
Do not touch the surface with your bare hands (or at all)
Do not try to wash it with the power cord (or temperature probe) still plugged in
Only switch it on at the mains (plug socket) when the cord/probe is plugged in
Allow it to cool down before you attempt to wash it
Unless stated that is safe, do not submerge the whole skillet in water
Unplug the skillet when you have finished using it
Do not use it when outside
Try to avoid using too many extension cords to connect it to a plug socket
Ensure that the legs, handles, and lid are all securely attached before using it
Never move it when there is hot oil or grease still inside
If the cord is damaged, do not try to repair or use it, check your warranty and see if you can get a replacement

Electric Skillet FAQs
Q: What are the advantages of Electric Skillet?
A: An electric skillet provides you with a more even temperature, which ensures more consistent cooking as opposed to having different spots of heat across different parts of the pan. In addition to this, you can cook a variety of foods at one time more efficiently, which is useful if you're meal is particularly time sensitive and requires everything to be finished at once.
Also, because it doesn't warm your house as much as an oven does, it is an ideal solution for summer cooking, taking a lot of the lethargy out of standing over a warm stove.
Q: What type of food can I cook with Electric Skillet?
A: You can cook a variety of foods using an electric pan. This includes anything from mac 'n' cheese to casseroles as well as donuts, chicken, and grilled cheeses. If you're lucky, you might receive a recipe book with your electric skillet, providing you with a variety of easy and fun meals to make that will make you fall in love with it, if you haven't already.
Q: What's the difference between a skillet and a griddle?
A: Although similar, there are differences between a skillet and a griddle. A skillet (electric or not) will have an enclosed surface, which gives you more cooking options and more versatility in the kitchen. A griddle, on the other hand, typically doesn't have sides. It also won't have a lid, so while it still cooks evenly, it does not retain the heat as effectively as a skillet would.
Q: What's the best way to clean an Electric Skillet?
A: The best way to clean an electric skillet is, mostly, up to you. There will be some skillets which are dishwasher safe, which saves you a job, while there are others which will not allow for this, and trying to clean them in the dishwasher will result in the skillet getting damaged. If you select a skillet that is not dishwasher safe, then you may need to purchase a specific skillet cleaning solution as opposed to simply using water and soap. Information on how to best clean your skillet should come with the product or on the manufacturer's website.
Sources
Is Being a Chef Bad for your Mental Health? - The Guardian