Best Nonstick Pans in 2022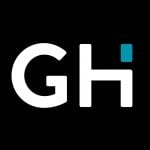 This product guide was written by GearHungry Staff
Last Updated
January 6, 2021
GearHungry Staff
GearHungry Staff posts are a compilation of work by various members of our editorial team. We update old articles regularly to provide you the most current information. You can learn more about our staff
here
.
GearHungry may earn a small commission from affiliate links in this article.
Learn more
You may already have one or more nonstick pans. The humble home cook understands and appreciates the value these wonderful inventions can add to the kitchen. Easy to clean and requiring little to no additional oil to help you cook, a nonstick frying pan is every home cook's best friend. They feature a strong metal core, can last for years when properly taken care of, and are incredibly versatile. So much cookware is marketed as 'nonstick' that it can be hard to know how to discern quality from gimmickry, which features to look for, and which pans meet your specific purposes.
If you've found your way here, you're probably considering adding one to your cookware collection or, perhaps, replacing your old, trusty nonstick battleax. Whatever your situation, we hope to be of some assistance.
We put together this buyer's guide to help you find the best nonstick pans for your kitchen needs (and answered some frequently asked questions, too!). Let's go!
The Best Nonstick Pan
Tramontina 12-Inch Nonstick Pan
Our favorite selection from this list comes from Tramontina. Made from NSF-certified, commercial-grade aluminum, this heavy-duty pan is ideal for home cooks and professionals alike. When placed on the stovetop, Tramontina 12-Inch Nonstick Pan heats evenly in just a few minutes, depending on how high you have set the heat. It is suited to all kinds of stovetops, including gas and electric, and is even oven safe. This is especially handy when your recipes need to spend a bit of time in the oven or under the broiler. Tramontina's non-stick pan is oven-safe up to 400F (204C).
Key Features:
High-performance
Works with gas and electric
Oven-safe
NSF-certified aluminum
Heavy
Specification:
Brand

Tramontina

Model

80114/536DS

Weight

3.85 pounds
Ozeri 12-Inch Nonstick Pan
A recent trend in cookware has been the use of stone in the engineering of pans. Ozeri have used this sort of engineering in this pan. A stone-derived coating makes this one of the best non-stick pans on the market, and it is more than safe to use since it is free from chemicals such as NMP and NEP. Ozeri 12-Inch Nonstick Pan is an eco-friendly, non-stick kitchen utensil for environmentally conscious users, that is also easy to clean. The interior of this stone frying pans is made from a heavy gauge aluminum, which makes it one of the most durable non-stick pan, and the base is magnetized for rapid heat transfer. Additionally, the handle is coated with heat-resistant silicone, and it comfortable to hold.
Key Features:
Heavy-gauge aluminum interior
Magnetized base
Eco-friendly
Non-stick
Stone-derived coating
Specification:
Brand

Ozeri

Model

ZP3-30

Weight

3.3 pounds
All-Clad 2-Piece Nonstick Pan Set
Our next pan comes from All-Clad. All-Clad 2-Piece Nonstick Pan Set is one of our personal favorites, as it comes in a variety of sizes, all with wide, flat bases proportionate to their size, and featuring a low-profile shape. The aluminum is hard-anodized, which means heating is fast and even and is much easier to clean than a cast-iron skillet. It's also scratch-resistant and has a non-stick coating, which is ideal for healthier cooking and can be used on multiple heat sources, including gas and electric. The handles are contoured for comfort. Additionally, this pan is oven safe up to 500F, can be cleaned in the dishwasher, although we recommend washing by hand.
Key Features:
Oven safe to 500 degrees F
Stainless steel handle
Hard-anodized aluminum
PFOA-free
Lids not included
Specification:
Brand

All-Clad

Model

2100090557

Weight

5 pounds
Caphalon 2-Piece Nonstick Pan Set
Caphalon has provided us with one of the simplest, most versatile non-stick pans on this list. Do not be fooled by this, for it has a dual non-stick layer, making clean up much easier. Unfortunately, Caphalon 2-Piece Nonstick Pan Set cannot be put into the dishwasher and must be hand washed. The hard-anodized aluminum makes this one of the strongest pans on the list, and the 'stay cool' steel handle is long enough that you will not need to worry about burning yourself when grabbing it. Caphalon's non-stick pan is oven safe up to 450F.
Key Features:
Oven safe
Versatile
Dual-layer
Non-stick
Stainless steel handle
Specification:
Brand

Calphalon

Model

1943335

Weight

3.3 pounds
T-fal 12-Inch Nonstick Pan
T-fal has built quite a reputation for themselves over the years. They are best known for the iconic 'thermo-indicator' spot in the center, which this pan features, you will have difficulty finding a pan more precise. T-fal 12-Inch Nonstick Pan is truly a workhorse, made from anodized aluminum, and retaining heat more than most other brands. T-fal has created a durable, scratch-resistant, toxin-free, safe, non-stick pan, which withstands the rigors of everyday use and is easy to clean. 
Key Features:
Oven safe to 400 degrees F
Hard-anodized aluminum
Thermo-spot indicator
Durable
Riveted handles, vented lids
Specification:
Brand

T-fal

Model

E76598

Weight

4.4 pounds
Our first skillet on this list, you might be surprised to find it's not cast iron. OXO 12-Inch Nonstick Pan, this durable skillet offers excellent heat conduction and is scratch-resistant, making it safe for use. The non-stick coating is PFOA-free, and ideal for healthier cooking, as this means you will use much less oil than you usually would. If your recipe calls for a bit of time in the oven, it is safe up to 430F. We recommend hand washing for clean-up. Be sure you know how to care for cast-iron skillets before cleaning this pan. Our guide to the top woks features more versatile cooking vessels. Don't miss them.
Key Features:
Non-stick
Durable
3-layer body
Stainless steel handles
Oven safe up to 430 degrees F
Specification:
Brand

OXO

Model

CW000960-003

Weight

2.47 pounds
Blue Diamond 8-Inch Nonstick Pan
Fewer names spark culinary inspiration than Blue Diamond. We consider this the new standard in non-stick cookware. Blue Diamond 8-Inch Nonstick Pan is ideal for everyday use. Whether it's a stir-fry or a seared steak, it will meet your needs. It's also very safe, completely toxin-free as the non-stick coating is ceramic. This layer is also infused with diamond, a great heat conductor, and the hardest natural material. This takes the non-stick and the pan to new levels of scratch resistance and heat transference. It also makes this pan suitable for all stovetops, including gas and electric and is also longer lasting than a standard non-stick pan. You will find more must-have kitchen products by checking out our selection of the top-rated slow cookers.
Key Features:
Non-stick
Ceramic coating
Easy to clean
Suitable for all stovetops
Oven safe up to 850 degrees F
Specification:
Brand

Blue Diamond

Model

CC002319-001

Weight

1.23 pounds
Carote 10-Inch Nonstick Pan
Yet another pan for the minimalist user and the environmentally conscious. The eco-friendly granite coating is one of Carote 10-Inch Nonstick Pan's best qualities. Non-stick, non-toxic, and easy to clean. The interior is made from cast aluminum, making it durable. With a sturdy, ergonomically designed Bakelite handle that's comfortable and remains cool even when cooking at a high temperature. It's suitable for all stoves, and induction cooktops and is oven safe up to 350F.
Key Features:
Eco-friendly
Non-stick
Easy to clean
Ergonomic handle
Suitable for all stovetops
Specification:
Brand

Carote

Weight

2.2 pounds
MICHAELANGELO 8-Inch Nonstick Pan
Named for one of the greatest artists to ever live, MICHAELANGELO's set of pans is the latest in scratch resistance. The ceramic and titanium interior of this set enhances durability as well as cooking performance. We recommend using a medium to low heat, as the combination of copper and titanium heats evenly and quickly. MICHAELANGELO 8-Inch Nonstick Pan is also one of the few pans mentioned on this list to include a lid, so you can let things simmer and reduce. The ergonomically designed stainless steel handle remains cool while cooking. As a result, your food requires little to no oil, and the flavor is sealed in from the start. Additionally, the ceramic coating is PFOA and PTFE free. To be able to cook like a real pro, be sure to purchase one of the awesome electric pressure cookers from our list. 
Key Features:
Heats evenly
Non-stick
Ergonomic handle
Non-toxic
Scratch-resistant
Specification:
Brand

MICHAELANGELO

Model

8541903248

Weight

2.23 pounds
Granite Stone Diamond 14-Inch Nonstick Pan
Yet another name to be reckoned with in the culinary world, Granite stone Diamond's cookware is ideal for families. This particular Granite Stone Diamond 14-Inch Nonstick Pan is extra large and is perfect for cooking for an entire family in one go. With this long-lasting and durable design, you will be cooking with this skillet for years to come. The ultra-non-stick surface means you will not need butter or oil, and clean-up will be much easier than with a traditional skillet. You can even wash it in the dishwasher! The handles stay cool, and the skillet is safe in the oven up to 500F, including the lid. Here are some of the best-selling electric skillets you can't go wrong with. Check them out.
Key Features:
Handles stay cool
Non-stick
Easy to clean
Durable
Stovetop and oven safe
Specification:
Brand

Granite Stone Diamond

Model

7074

Weight

2.7 pounds
Utopia Kitchen 3-Piece Nonstick Pan Set
Utopia by name, Utopia by nature, the pans in this 3-piece set are for users who require stability while working in the kitchen. The ergonomically designed Bakelite handles are free of wobbling and provide the safest possible cooking experience. All of the Utopia Kitchen Nonstick Pans in this set have induction bottoms for fast and even heating, suitable for all stovetops, including gas and electric. Made from professional grade aluminum, these pans will last for years before you need to replace them. The non-stick interiors also make for rapid clean-up, and we advise hand washing for these pans. If you are in the market for a practical and durable Dutch oven, take a moment to check out our guide to the best ones on the market and pick the right one for your kitchen.
Key Features:
Wobble-free handles
3-piece set
Induction bottom
Professional-grade aluminum
Lightweight
Specification:
Brand

Utopia Kitchen

Model

UK0336

Weight

1.1 pound
GreenLife 2-Piece Nonstick Pan Set
Our final selection is for users who are health conscious. The ceramic non-stick coating is easy to clean, free of PFAS, PFOA, and other toxins used in traditional non-stick pans. The Bakelite handles' soft grip makes using this pan much easier and gentler on the wrist and will stay cool even when on the stovetop. GreenLife 2-Piece Nonstick Pan Set is another choice for the environmentally conscious, the interior is made from recycled aluminum, which is then reinforced with a wobble-free base, adding both strength and safety to this marvel of a pan. While you can clean this in the dishwasher, it's easier just to hand wash it. You can also put it in the oven in temperatures up to 350F, and it is suitable for all stovetops except for induction.
Key Features:
Easy to clean
Dishwasher safe
Made from recycled aluminum
Rivetless interior
Handles stay cool
Specification:
Brand

GreenLife

Model

CW000529-002

Weight

2.69 pounds
Nonstick Pan Buying Guide & FAQ
Features to Look for in Nonstick Pans
Material - Nonstick pans are made from various materials but are generally made with a heavy metal core covered and a nonstick coating. If you walk into a specialty cookware store, you will be able to find ceramic cookware as well as stone cookware. Most nonstick pans are made from hard-anodized aluminum and covered in a nonstick coating, which is fortified with a substance such as diamond or granite.
Overall, look for a pan that has a good, strong aluminum or stainless-steel core. This core will bolster the longevity of the pan itself.
Handle - We've all had that awkward experience where you've left your food on simmer for a while, then have grabbed the handle, only to knock everything to the side because the handle is just too hot. Maybe the handle is shaped awkwardly, and you can never get a good enough grip on it.
Many nonstick pans have a 'stay cool' handle, which does not conduct heat. This construction leaves the handle much more comfortable and easier to grab when you suddenly remember that your pasta has been on the stove for far too long!
Size - The size of a pan can influence its use in the kitchen. For example, a sauté pan's cooking surface will usually measure about 12 inches wide and will have rounded shallow edges to facilitate easy pouring. In contrast, a skillet designed for stovetop use only will measure about 10 inches, whereas one intended for extended periods of cooking time in an oven will usually be larger. Also, skillets have sloping sides. The sauté pan may serve its purpose for frying and sautéing, but the best nonstick skillet will have more utility.
Weight - When looking for a nonstick pan, you want it to be light enough that you can handle it delicately while being heavy enough that hot spots don't appear at random. The lack of hotspots will help you keep an eye on the quality of your food and assist in the longevity of your pan as long as you don't heat it beyond its capabilities.
The weight of your nonstick pan can also affect how quickly the pan itself heats up. Various factors go into this, of course, such as the materials used, but a heavier pan is more likely to heat evenly.
Dishwasher and Oven Safety - Not every nonstick pan you will find is safe for use in the oven or the dishwasher. As the pan nears the end of its nonstick life, a dishwasher can end up washing away the nonstick coating.
If you need a pan to put in the oven for any part of the recipe, look out for the maximum temperature your pan can withstand. It tends to get much hotter in the oven than on the stovetop, and your pan's handle might not be able to resist it. Overheating can cause a degradation in the nonstick coating, ultimately leading to damage.
Your pan should come with a short slip regarding care and safety instructions. Make sure to read them, so you know how best to care for them.
Cleaning - One sure-fire way to ruin your pan is to care for it improperly. If your pan is dishwasher safe, make sure to wipe away all crumbs and gross bits before putting it into your dishwasher. I
f your pan cannot be cleaned in the dishwasher, we advise using tried and trusted cleaning techniques. For example, a paste made from baking soda and vinegar is an absolute treat for getting rid of burned spots on older pans. Alternatively, boiling water and vinegar together is a great way to restore that 'brand new' look to your pans.
Nonstick Pan FAQ
Q: Are nonstick pans safe?
A: The short answer is yes; they are all safe nonstick pans. The longer answer is that the safety of nonstick coatings has been thoroughly tested, but is still under investigation for the sake of improving products while ensuring the health and wellbeing of users. One such example of this is well over a decade ago, almost all nonstick coatings used a chemical called perfluorooctanoic acid, or PFOA. Fortunately, this chemical is no longer used in the best nonstick cookware.
Every nonstick pan or skillet you see in the cookware and kitchen section of your local supermarket or specialty store is completely safe to use.
Q: How long do nonstick pans last?
A: This varies according to several factors, such as the material and size of your pan, as well as how much you want to get out of it. In general, you can expect up to 5 years of use out of a brand-new nonstick pan.
A good rule of thumb to go by is the state of the pan itself. If you notice that the coating is starting to peel away, and the pan is full of pits, or that food cooked in it comes out tasting strange, it's probably time to retire that pan and invest in a new one.
Q: Do professional chefs use nonstick pans?
A: The answer may surprise you: professional chefs often hate using them! While a nonstick pan is the staple of any home kitchen, professional kitchens do not use them.
While the nonstick coating makes clean up much easier, this impedes the pan's chances of heating quickly and, given the size of professional burners, it's usually the case that the pan heats unevenly. As a result, food is cooked unevenly. So, while nonstick pans can be durable in the home kitchen, the same is not true of a professional kitchen.
Q: Does butter ruin nonstick pans?
A: Butter will not ruin your nonstick pan. Using fats, such as butter or olive oil, in small amounts will not cause any damage to your pan. Should your recipe call for a small amount of either of these, you are perfectly fine to add it, so long as you add it at the right time.
However, one of the benefits of using nonstick is that you can cut out the fats and oils, so adding them at any stage would be purely for flavor.
There are far more efficient ways of destroying the non-tick coating. For example, cooking sprays often react badly with the coating, which can lead to unprecedented and premature wear and tear.
Q: When should you throw away a nonstick pan?
A: As above, you should throw away a nonstick pan when it is showing signs of wear and tear, such as a peeling nonstick coating, pits in the bottom, scratches in the interior, etc. A good, new pan should last 3 to 5 years, and the entire time you own it, you should keep a careful eye on the condition. Should your pan become badly scraped or start to peel, then the coating could easily come off and mix into your food, and the pan will, naturally, lose its nonstick ability.
Q: How do you clean a nonstick pan?
A: One of the benefits of using a nonstick pan is how much easier they are to clean than a pan without the nonstick coating. However, they can be quite bothersome at times. For most people, a quick wash with soap and water is more than enough to keep the pan clean.
Others, however, might want to see their kitchen equipment shine on a much brighter level. In this case, mix half a cup of vinegar with half a cup of water, boil it for 5 to 10 minutes, pour out the mixture and then go over with some dish soap and water.
Additionally, you can use a mix of bicarbonate of soda and white vinegar to remove burned patches.
Sources:
Sign Up Now
GET THE VERY BEST OF GEARHUNGRY STRAIGHT TO YOUR INBOX