Best Electric Pressure Cookers In 2022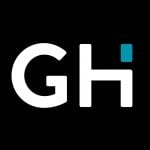 This product guide was written by GearHungry Staff
Last Updated
December 20, 2018
GearHungry Staff
GearHungry Staff posts are a compilation of work by various members of our editorial team. We update old articles regularly to provide you the most current information. You can learn more about our staff
here
.
GearHungry may earn a small commission from affiliate links in this article.
Learn more
The electric pressure cooker is one of the hottest kitchenware items on the market these days. Part crockpot, part rice cooker and part oven they've become the preferred way to prepare stews, soups, roasts and even succulent whole chickens. There's almost nothing you can't cook in them, with the only limit being the size of the cooker itself. Electric pressure cookers codify practices that used to involve lots of care and supervision and reduce complex food preparation to little more than the push of a button. Below are the best electric pressure cookers for 2019. Pick one and start eating well.
The Best Electric Pressure Cooker
Instant Pot DUONOVA80 NOVA 8 Pressure Cooker
The Instant Pot DUO NOVA Pressure Cooker offers deep functionalities, taking the cooking game to an optimal level. The most important thing is that it has the capacity to cook at a 70% faster rate unlike any other standard cooker, serving up meals in no time. This pressure cooker is indeed a smart one as it has been packed with smart programs to take the cooking stress away. With options like the poultry smart program, and the meat/stew smart program, you get the benefit of cooking your poultry and meat to the best-preferred texture and consistency; all at the click of a button. This pressure cooker has extremely easy-to-use functionalities that make cooking all the more stress-free. With this Instant Pot DUO NOVA Pressure Cooker, you get amazing 7-in-1 appliance functionality, aiding space conservation, and reduces cooking time. What's more, this cooker fully incorporates a pressure cooker, yogurt maker, a warmer, sauté pan, rice cooker, steamer, and lastly, a slow cooker. With these features, you can prepare the most delicious set of tender and assorted meals for consumption, as well as adequately having the option of warming and steaming.
Still with these amazing functionalities, when it comes to maintenance levels, this pressure cooker outdoes its peers. With a stainless steel finish, packed with a fingerprint-resistant factor, you can get the best maintenance features. Additionally, this pressure cooker possesses a sealed lid that traps all the sweet sensational aromas and tastes inside until you're ready to eat. It also features an LCD screen which makes it easy to know what the cooker is doing at the moment. Furthermore, users can identifiably set a preference for cooking, and the cooker is programmed to follow along. One thing is sure, with the Instant Pot DUO NOVA Pressure Cooker, there's a solid guarantee of excellence and convenience while preparing those delicious meals.
Key Features:
14 smart programs
3 slow cook temperature settings
Cooks for 8 people
3 ply bottom stainless steel coating
Specification:
Brand

Instant Pot

Model

DUONOVA80

Weight

19.85 pounds
Instant Pot DUO60 6 Qt 7-in-1 Multi-Use Pressure Cooker
The Instant Pot DUO Pressure Cooker is another wonderful pressure cooker in the Instant Pot family that offers outstanding functionalities for users to enjoy. Though the functionalities may seem similar to its sibling products, there are still certain disparities. Looking at the similarities, this cooker also offers a 7-in-1 appliance that ensures users get an experience of multiple cooking features, all packaged into one cooker, to deliver the best meals and delicacies. On the topic of differences, however, the Instant Pot DUO Pressure Cooker offers a cooking process that saves up to 70% of energy when undergoing cooking processes. With this feature, the user in the kitchen will have a lot of ease and comfort, knowing that while the activities are going on, there is energy being saved to a maximum level. This also ensures that your cooking adventures never seize, giving you endless recipes and meals to prepare.
Despite it cooking with less energy, it does not in any way deteriorate the cooking speed. The Instant Pot DUO Pressure Cooker cooks food 2 to 3 times faster than any other regular cooker, saving up all the time-consuming hassles involved with cooking, bringing your meals closer to you. If peradventure you want to take the slower approach to meal making, there is a feature for delayed cooking, which enables the cook to effectively get the right textures desired, and cook to maximum satisfaction. This feature also ensures the meals come out in their best state possible, giving your cooking experience a joyful one. A plus advantage to this Instant Pot DUO Pressure Cooker is that all its parts are entirely dishwasher safe, ensuring the maintenance of this pot to be a hassle—free, and enjoyable one as well. The amazing thing that makes this pressure pot outstanding is the fact that it offers advanced smart technological features that decipher the time, pressure, and temperature, and in turn, use it to properly regulate the way the food will be cooked to optimal satisfaction.
Key Features:
Serves 6 people adequately
7-in-1 appliance functionality
Saves 70% of energy
Cooks meals 70% faster
Specification:
Brand

Instant Pot

Model

Duo 60

Weight

11.8 pounds
Ninja OP401 Foodi 8-Quart Pressure Cooker
The Ninja OP401 Foodi 8-Quart Pressure Cooker is a technologically featured cooker with intense functionalities to produce mouthwatering meals. Based on delivery, Ninja products have a high standard for effective product delivery. They have a variety of top-notch products in the appliance market, making them a top distributor. With effective and premium quality standards, users are guaranteed a working product that will deliver effective results. The Ninja OP401 Foodi 8-Quart Pressure Cooker also doubles as an air fryer, helping to bring healthy fried foods closer to you. With 75% less fat guaranteed when using an air fryer, this is a useful incorporation into this pressure cooker. Another resounding functionality about the Ninja OP401 Foodi 8-Quart Pressure Cooker is that it possesses a TenderCrisp featured advantage. While roasting a turkey, or cooking special meals, this feature intuitively leaves the meal with a crispier feel and taste attached, adding a touch of excellence to each meal prepared.
Furthermore, this pressure cooking has dehydrating capacities, making it a multiple-appliance functionality cooker. With the dehydrator, you can effortlessly prepare all the healthy snacks needed for healthy meals. This pressure cooker can also turn frozen foods into a crispy delicious delicacy, all at the touch of a button. With facts to prove that this pressure cooker is an effective and intuitive product, it's satisfying to also know that the size is also of adequate proportion, ranging up to 8-quarts, able to roast a 7-pound chicken to perfection. Overall, the Ninja OP401 Foodi 8-Quart Pressure Cooker is ascertained of cooking meals at a 70% rate than any other regular cooker, and has a tightly sealed lid that guarantees you don't lose the rich taste of meals.
Key Features:
8 programmable cooking options
Non-stick ceramic coating
Dehydrator functions
Air fryer functions
Specification:
Brand

Ninja

Model

OP401

Weight

26 pounds
Crock-Pot 2100467 Express Easy Release Pressure Cooker
When using a pressure pot, there are several challenges that may occur, such as the topic of the releasing steam. In most cases, the steam can burn upon release if your hand gets too close to the steam release junction. Hence, there is a need for a safe steam release. This has made some manufacturers effectively construct suitable solutions to this challenge in order to make cooking with a pressure cooker, more convenient. Intuitively, the manufacturers of the Crock-Pot Express Easy Release Pressure Cooker have created a suitable way to avoid steam burns. It comes with one of the most unique engineered designs for a pressure pot, with a steam release feature that does not require your hand getting close to the steam pot in any way. What's more, it creates an avenue for safety and comfort in the kitchen and gives the cook a feeling of confidence while cooking.
The Crock-Pot Express Easy Release Pressure Cooker has 13 outstanding programmable features for use, ascertained to give your cooking experience a touch of professionalism. Additionally, this cooker has rare and effective cooking features that distinctively separates it from the rest, such as the manual pressure feature, which allows you to manually state your preferred pressure for cooking. Additional features include the simmer option, boil and the delayed timer for a slow cook. Also, the status bar display is another intuitive contribution to the effectiveness of this pressure cooker. It displays all the needed information about the activities of the cooker and suitably enhances the user's cooking experience. These features make it certain that this pressure cooker is both an affordable and effective solution to cooking delicious food. Overall, this cooker can adequately feed up to seven people with its 6-quart capacity, large enough for meals with friends and loved ones.
Key Features:
6-quart pressure cooker
Has manual pressure features
Easy steam release feature
Has an adequate boil function
Specification:
Brand

Crock-Pot

Model

2100467

Weight

15.05 pounds
Instant Pot 8 Qt Programmable Electric Pressure Cooker
The Instant Pot 8 Qt Electric Pressure Cooker is a multitasking monster with 14 preset programs that allow you to prepare everything from world-class chili to hearty stews to picture-perfect rice and everything in between. With its large volume and no stick pot preparing large cuts of meat is as simple as snapping your fingers. Or rather, pushing a button. The third generation tech at work here cooks food an average of 70 percent fast than the previous generation of electric cookers.
The deep, voluminous cooking pot is fashioned from restaurant grade 304 stainless steel that's lined with a foolproof, chemical-free non-stick coating that won't wind up in your food. The bottom of this smart kitchen gadget features 3-ply construction which allows for even heat distribution. That, in turn, prevents the kind of hot spots that, in lesser cookers, end up being sticking points for your choice roast.
The control panel is one of the clearest and easiest to negotiate of all-electric pressure cookers we tested. And the cooker comes with a load of useful accessories including rice paddle, soup spoon, stainless steel steaming rack, measuring cup, cookbook and more.
Key Features:
14 smart presets built in.
3 ply bottom for even heat distribution.
3G tech is 70 percent faster.
10 built-in safety mechanisms.
Weight 15.8 pounds.
Specification:
Brand

Instant Pot

Model

IP-DUO80

Weight

15.8 pounds
Safety is a welcome priority.
An extremely versatile electric cooker.
Faster, more efficient cooking reduces energy use.
A range of useful accessories included.
So many features it can be a bit confusing.
Instant Pot 6 Qt Multi-Use Electric Pressure Cooker
Instant Pot makes a return visit to our list of best pressure cookers with their 6 Qt multipurpose cooker. Like its big brother the 8 Qt cooker, this Instant Pot features 3rd generation technology that markedly speeds up cooking times, enabling you to enjoy delicious home-cooked masterpieces in a fraction of the time it would take you to prepare them on the stove.
The interior cooking pot is 18/8 stainless which means it contains 18 percent chromium and 8 percent nickel. This type of high-grade stainless is sometimes referred to as "304" stainless. The pot features the company's standard non-chemical, non-stick coating that lets your expensive cuts of meat cook in peace.
The sealed environment of the pot traps nutrients, flavors and aroma inside and they intern infuse your meal with a mouthwatering quality you can't achieve any other way. The icing on this particular cake is the Alexa guided cooking with more than 300 recipes, instructional videos and recommended shopping lists available through the accompanying app.
Key Features:
6 kitchen appliances in one.
24 hour programmable start time.
18/8 food grade stainless.
Full Alexa compatibility.
Weight 11.5 pounds.
Specification:
Brand

Instant Pot

Model

IP-LUX60V3

Weight

11.53 pounds
With its new cake and egg programs it's a value winner.
Keeps your delicious meals warm for up to 10 hours.
12 preset cooking programs including rice, stews and soups.
Veering from the presets can be an adventure.
Mealthy MultiPot 6 Qt Programmable Electric Pressure Cooker
The Mealthy 6 Quart Programmable Pressure Cooker takes the guesswork out of preparing high quality, healthy meals for yourself and your loved ones. There are 14 presets that let you bang out cakes, porridge, 5-alarm chili, beef, chicken or veggie stew, rice and a whole lot more. The stainless steel cooking pot holds up to 6 quarts which is enough space to cook a large roast or a small chicken.
Despite the unfortunate name this programmable electric pressure cooker delivers where it counts. It cooks fast, seals tight to retain flavor, juices and essential nutrients and cleans up in a flash. There's also a Mealthy app for both Android and iOS that provides access to literally thousands of recipes and dozens of comprehensive how-to videos that will have you cooking like a pro in no time.
This kitchen gadget also comes with an array of accessories to make your life easier including silicone mitts to protect your hands, a stainless steel steamer basket, a rice paddle, measuring cup and more. And just for good measure toss in a 1-year limited manufacturer's warranty on parts and workmanship.
Key Features:
18/8 stainless steel cooking pot.
9 cooking appliances in 1.
Mealthy mobile app to access recipes and videos.
A full range of useful accessories.
Weight 15.9 pounds.
Specification:
Brand

Mealthy

Weight

15.95 pounds
Easy to master cooking functions logically laid out.
Numerous cheat sheets to aid in use.
Silicone gasket included for savory dishes.
App links to a multitude of website info.
LCD display seems a bit dated.
Breville BPR700BSS Multi Function Electric Pressure Cooker
The Breville Multi-Function Electric Cooker is built to last and does an outstanding job producing delicious, high-value meals in short order and with minimal wasted energy. There are 11 cooking presets covering all the usual suspects including rice, stews and chili. The 18/8 stainless steel cooking pot has a 3 ply bottom that distributes heat evenly to prevent hotspots and there are high and low cook settings that range from 2 to up to 12 hours.
The interactive screen is large and thoroughly modern looking. Alas, like a lot of today's leading edge digital devices, however, the screen may be too jammed with features to yield its secrets easily or in an intuitive manner. Chances are you're going to spend some serious time negotiating the learning curve with this one. But once you've mastered it you'll be in control of a first-rate all-purpose, 21st century kitchen appliance that's going to make your life easier and a lot tastier.
The cooking pot is lined with a chemical-free ceramic coating that prevents sticking and there's a stainless steel steamer basket and rack. Which brings us to our only bone of contention here. At more than twice the cost of most other electric cookers the limited accessory offerings are hard to fathom, including the lack of an app and only a relative handful of recipes. Our handy guide to the best sous vides features more great products like this.
Key Features:
3 ply bottom for even heat distribution.
High or low settings from 2 – 12 hours.
High quality non-stick ceramic coating.
Interactive digital interface.
Weight 14 pounds.
Specification:
Brand

Breville

Model

BPR700BSS

Weight

14 pounds
Does a great job with most types of food.
Dishwasher safe lid saves some clean up time.
Attractive, yet hard to pin down design ethos.
No app connectivity.
Expensive.
Electric Pressure Cooker Buying Guide & FAQs
Programs - The best electric pressure cookers all feature anywhere from 10 to 16 or so presets that will enable you to prepare hearty soups, stews, rice dishes, breakfast dishes, roasted chickens, pot roasts and more at the push of a button. Some, like porridge for example (which seems to be on the preset list of every electric pressure cooker ever made), are more or less superfluous while others will get plenty of use.
Accessories - Any electric pressure cooker worth its salt comes with an assortment of useful accessories that make using the device easier and more fruitful. Normally, those accessories include things like a stainless steel steamer insert, a rice paddle, a soup spoon and perhaps silicone pinch mitts and/or a spare silicone gasket in case the original begins to take on less than favorable odors from repeated use. The more the merrier when it comes to accessories though. So if your cooker also comes with an app that allows you to access hundreds of recipes and instructional videos then all the better.
Quick Release - With the quick release you literally blow off steam that has built up inside the cooker during food prep. To activate this feature you turn the pressure release value on the lid. The alternative is called "natural release". Natural release is when you allow the interior pressure to siphon away naturally. This takes longer but it's sometimes recommended for dishes that call for a little extra cooking at the tail end of the recipe. Just remember to never open the cooker until the pressure between inside and outside has been more or less equalized.
PSI - PSI stands for pounds per square inch and is the measure of the pressure within the cooker. Some cookers have gauges that allow you to monitor the internal pressure or PSI, while others do not. Those that don't will sometimes (not always) have a pressure warning light instead. When the pressure gets too high and the warning light goes off it's time to turn the pressure release value and let off some steam.
Indicator - The indicator pin is usually located on the lid of the cooker. It's a very simple device that pops up with the pressure inside has reached the desired level and drops down again when the internal pressures drops. When this device is engaged it's also an indication that the lid is properly locked down and can't be accidentally opened.
Steam Collector - Often referred to as the "condensation collector" this device typically hangs off the side of the pressure cooker and collects excess condensation. This helps prevents the food from getting too soggy during cooking.
Pressure Cooker Safety Tips - Electric pressure cookers are incredible time-savers that are capable of producing some outstanding traditional, as well as cutting edge, dishes. Because they deal with high-pressure steam, however, they are also potentially very dangerous if handled improperly. Kids should never be allowed to operate a pressure cooker, no matter how automated it might be. And any pressure cooker you bring into your home should have a long menu of safety features including a pressure indicator and release valve, rock-solid lid locking mechanism and cool-touch handles. Remember never to open an electric pressure cooker after cooking until the internal pressure has returned to a state of equilibrium with the outside.
Sign Up Now
GET THE VERY BEST OF GEARHUNGRY STRAIGHT TO YOUR INBOX