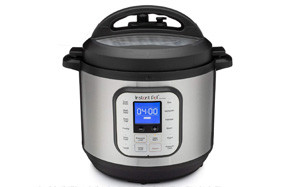 Instant Pot DUONOVA80 NOVA 8 Pressure Cooker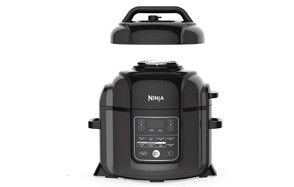 Ninja OP401 Foodi 8-Quart Pressure Cooker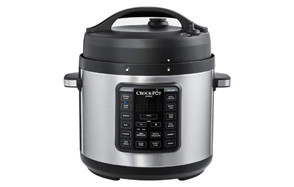 Crock-Pot 2100467 Express Easy Release Pressure Cooker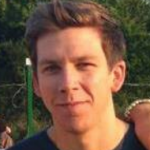 The electric pressure cooker is one of the hottest kitchenware items on the market these days. Part crockpot, part rice cooker and part oven they've become the preferred way to prepare stews, soups, roasts and even succulent whole chickens. There's almost nothing you can't cook in them, with the only limit being the size of the cooker itself. Electric pressure cookers codify practices that used to involve lots of care and supervision and reduce complex food preparation to little more than the push of a button. Below are the best electric pressure cookers for 2019. Pick one and start eating well.
The Best Electric Pressure Cooker
Electric Pressure Cooker Buying Guide & FAQs
Programs - The best electric pressure cookers all feature anywhere from 10 to 16 or so presets that will enable you to prepare hearty soups, stews, rice dishes, breakfast dishes, roasted chickens, pot roasts and more at the push of a button. Some, like porridge for example (which seems to be on the preset list of every electric pressure cooker ever made), are more or less superfluous while others will get plenty of use.
Accessories - Any electric pressure cooker worth its salt comes with an assortment of useful accessories that make using the device easier and more fruitful. Normally, those accessories include things like a stainless steel steamer insert, a rice paddle, a soup spoon and perhaps silicone pinch mitts and/or a spare silicone gasket in case the original begins to take on less than favorable odors from repeated use. The more the merrier when it comes to accessories though. So if your cooker also comes with an app that allows you to access hundreds of recipes and instructional videos then all the better.
Quick Release - With the quick release you literally blow off steam that has built up inside the cooker during food prep. To activate this feature you turn the pressure release value on the lid. The alternative is called "natural release". Natural release is when you allow the interior pressure to siphon away naturally. This takes longer but it's sometimes recommended for dishes that call for a little extra cooking at the tail end of the recipe. Just remember to never open the cooker until the pressure between inside and outside has been more or less equalized.

PSI - PSI stands for pounds per square inch and is the measure of the pressure within the cooker. Some cookers have gauges that allow you to monitor the internal pressure or PSI, while others do not. Those that don't will sometimes (not always) have a pressure warning light instead. When the pressure gets too high and the warning light goes off it's time to turn the pressure release value and let off some steam.
Indicator - The indicator pin is usually located on the lid of the cooker. It's a very simple device that pops up with the pressure inside has reached the desired level and drops down again when the internal pressures drops. When this device is engaged it's also an indication that the lid is properly locked down and can't be accidentally opened.
Steam Collector - Often referred to as the "condensation collector" this device typically hangs off the side of the pressure cooker and collects excess condensation. This helps prevents the food from getting too soggy during cooking.
Pressure Cooker Safety Tips - Electric pressure cookers are incredible time-savers that are capable of producing some outstanding traditional, as well as cutting edge, dishes. Because they deal with high-pressure steam, however, they are also potentially very dangerous if handled improperly. Kids should never be allowed to operate a pressure cooker, no matter how automated it might be. And any pressure cooker you bring into your home should have a long menu of safety features including a pressure indicator and release valve, rock-solid lid locking mechanism and cool-touch handles. Remember never to open an electric pressure cooker after cooking until the internal pressure has returned to a state of equilibrium with the outside.