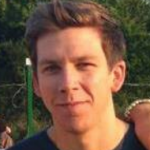 The electric pressure cooker is one of the hottest kitchenware items on the market these days. Part crockpot, part rice cooker and part oven they've become the preferred way to prepare stews, soups, roasts and even succulent whole chickens. There's almost nothing you can't cook in them, with the only limit being the size of the cooker itself. Electric pressure cookers codify practices that used to involve lots of care and supervision and reduce complex food preparation to little more than the push of a button. Below are the best electric pressure cookers for 2019. Pick one and start eating well.
The Best Electric Pressure Cooker
Electric Pressure Cooker Buying Guide & FAQs
How We Chose Our Selection of Electric Pressure Cookers
Reviews - Regardless of the product we're writing about we always prefer to draw our own conclusions. But that doesn't mean we turn a completely deaf ear to what others are saying. The fact is we sift through mountains of customer as well as professional reviews. Although our primary reason for doing so is not to see if we can create synergy with the review community but to see if there may have been something we missed in our own review. If any such potential oversight jumps out at us we'll revisit the product and adjust our review (if we feel that's necessary) before publishing it.
Price - Electric pressure cookers tend to occupy a narrow price range right around the hundred dollar mark, with only a few exceptions. Therefore price isn't really a big concern when it comes to judging this type of kitchen appliance. So since it's often a case of all things being equal regarding price what we look for instead is a robust, dependable feature set and high build quality. Of course if an electric pressure cooker comes along that is significantly lower in price and yet still embodies most or all of the best qualities of the modern electric pressure cooker that device is going to get our attention. (See our Best Value - the Cosori Pressure Cooker - profiled above.)
Brand - You may have noticed that the above list is devoid of the typical Western brand names that tend to dominate the world of kitchen appliances. We certainly noticed as we conducted our research and it's a curious phenomenon to say the least. But regardless of the underlying causes the fact is the Kitchenaids of the world simply don't seem to have much of a presence in the electric pressure cooker market. Perhaps a study is in order to find out exactly why that is.

Features To Look For In Electric Pressure Cookers
Programs - The best electric pressure cookers all feature anywhere from 10 to 16 or so presets that will enable you to prepare hearty soups, stews, rice dishes, breakfast dishes, roasted chickens, pot roasts and more at the push of a button. Some, like porridge for example (which seems to be on the preset list of every electric pressure cooker ever made), are more or less superfluous while others will get plenty of use.
Accessories - Any electric pressure cooker worth its salt comes with an assortment of useful accessories that make using the device easier and more fruitful. Normally, those accessories include things like a stainless steel steamer insert, a rice paddle, a soup spoon and perhaps silicone pinch mitts and/or a spare silicone gasket in case the original begins to take on less than favorable odors from repeated use. The more the merrier when it comes to accessories though. So if your cooker also comes with an app that allows you to access hundreds of recipes and instructional videos then all the better.
Quick release - With the quick release you literally blow off steam that has built up inside the cooker during food prep. To activate this feature you turn the pressure release value on the lid. The alternative is called "natural release". Natural release is when you allow the interior pressure to siphon away naturally. This takes longer but it's sometimes recommended for dishes that call for a little extra cooking at the tail end of the recipe. Just remember to never open the cooker until the pressure between inside and outside has been more or less equalized.
PSI - PSI stands for pounds per square inch and is the measure of the pressure within the cooker. Some cookers have gauges that allow you to monitor the internal pressure or PSI, while others do not. Those that don't will sometimes (not always) have a pressure warning light instead. When the pressure gets too high and the warning light goes off it's time to turn the pressure release value and let off some steam.
Indicator - The indicator pin is usually located on the lid of the cooker. It's a very simple device that pops up with the pressure inside has reached the desired level and drops down again when the internal pressures drops. When this device is engaged it's also an indication that the lid is properly locked down and can't be accidentally opened.
Steam Collector - Often referred to as the "condensation collector" this device typically hangs off the side of the pressure cooker and collects excess condensation. This helps prevents the food from getting too soggy during cooking.
Pressure Cooker Safety Tips - Electric pressure cookers are incredible time savers that are capable of producing some outstanding traditional, as well as cutting edge, dishes. Because they deal with high pressure steam, however, they are also potentially very dangerous if handled improperly. Kids should never be allowed to operate a pressure cooker, no matter how automated it might be. And any pressure cooker you bring into your home should have a long menu of safety features including a pressure indicator and release valve, rock solid lid locking mechanism and cool touch handles. Remember never to open an electric pressure cooker after cooking until the internal pressure has returned to a state of equilibrium with the outside.
Electric Pressure Cooker FAQs
Q: Do electric pressure cookers use a lot of electricity?
A: Any sort of electric powered cooking device is going to be a bit of an energy hog. There's just no way around it. That said, compared to electric stoves, slow cookers and their forebears of even just a few years ago, today's electric pressure cookers typically use less electricity. That's because most new models have internal thermostats that cycle the power on and off rather than keeping energy usage at a steady rate the way older models did (and a few contemporary models still do). If you are the kind of homeowner that likes to keep their energy consumption to a minimum (and who isn't?), you'll want to make sure that your new electric pressure cooker has just such an internal thermostat.
Q: How long does it take to cook a roast in an electric pressure cooker?
A: In no uncertain terms it will depend on the cooker in question. It will also depend on how long you want to wait for your roast. It's conceivable that you could cook an entire pot roast in less than half an hour. The tradeoff is that the meat will likely be dry and a bit tough. The longer you take to cook your roast the higher the quality of the finished product. And that's true for just about every electric pressure cooker out there. Of course, if you cook your roast for 90 minutes instead of 20-30 minutes you're going to burn through more energy. So it all comes down to how long you have to cook and how much energy you're willing to use.
Q: Can you overcook in a pressure cooker?
A: You can overcook in just about any type of cooking device ever invented, including the best electric pressure cooker. Of course, it's not going to happen if the device is working properly and you use any of the presets in the recommended way. However, problems sometimes do occur when aspiring electric pressure cooker chefs hit the "manual" button and disregard the recommended cooking times that come with device. In such cases it's not unheard of for stew to turn into puree and a pot roast to become a shriveled shell of its former self.
Q: Can you can in an electric pressure cooker?
A: You can use certain electric pressure cookers for canning if you are so inclined. But you should make sure that the cooker you want to use is designed for this purpose. The best way to determine that is simply to see if there is a "canning" button on the control panel. Only a few actually have one. The problem is that the relatively new and often fast changing technology employed by electric pressure cookers means it's hard to establish dependable guidelines and processes that will result, without a doubt, in the elimination of all potentially dangerous microorganisms. For this reason we recommend you contact the manufacturer and discuss the issue before trying to can with your electric pressure cooker.