Best Rice Cookers In 2022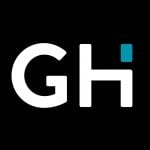 This product guide was written by GearHungry Staff
Last Updated
November 30, 2018
GearHungry Staff
GearHungry Staff posts are a compilation of work by various members of our editorial team. We update old articles regularly to provide you the most current information. You can learn more about our staff
here
.
GearHungry may earn a small commission from affiliate links in this article.
Learn more
Are you a rice fanatic? Do you enjoy having a great bowl of rice with other side dishes, without having to wait for them all to cook individually? If you hate all the calculations and formulas that come with cooking your rice in a saute pan on the stove, the chances are, you're in need of a rice cooker. Rice cookers have evolved over the years, being originally created with materials such as ceramic. Invented originally by the Japanese and referred to as suihanki, automatic rice cookers are a convenient and uncomplicated kitchen equipment used in steaming or cooking rice. The exciting feature of new rice cookers saves you the time which would have been used to watch over the rice to ensure it doesn't burn at the bottom. In this article, we have lined up ten of the best rice cookers on the market to assist you with your next purchase.
The Best Rice Cooker
Aroma Housewares Rice Cooker
The Aroma brand is known globally as one that manufactures conveniently compact cookers, making it ideal for use by many people in different situations. The Aroma Housewares rice cooker and steamer is no different from their other models. It is an 8-cup digital rice cooker that helps you enjoy the process of cooking high-quality rice and other healthily steamed meals. Have your entire dinner prepared at the press of a single button with this multi-purpose kitchen gadget. Get ready to enjoy other activities such as helping kids with their assignments, finishing your favorite novel and of course, providing your family with the delicious, healthy meals they will love. 
This digital rice cooker allows you to cook up to 8 cups of all rice varieties, as it features specialized functions for both brown and white rice. To prevent you from continually being present to monitor and stir, there is a keep-warm feature included in this machine which starts operating as soon as the rice has finished cooking. As your rice cooks away below, you can steam all your vegetables and meats on the steam tray above, saving you a lot of time. Delicious rice is also delivered to you and your family at the time you need it, thanks to its 15-hour programmable delay timer. Some of its accessories include a measuring cup, plastic steamer, non-stick inner pot, and a rice paddle.
Aroma is a brand that exists with the primary aim of making people's lives better, one appliance at a time. All products designed are solutions to the problems many users encounter the most, and as such, they feature innovative, valuable and unique elements that can't be found in many other brands.
Key Features:
8-cup cooking capacity
Built-in steamer function which saves time
Multi-functional use
Has a delay timer of up to 15 hours
Specification:
Brand

Aroma Housewares

Model

ARC-914SBD

Weight

4.2 pounds
Easy to wash
Features various useful accessories
Multi-purpose
The lid is not fully removable
The beeps can be a bit loud
Short cord
Instant Pot DUO60 6 Qt 7-in-1 Multi-Use Rice Cooker
Getting rice prepared in a relatively short time is an added advantage for most busy individuals and this is what you get when you use the Instant Pot Multi-use Programmable Pressure cooker. It cooks all kinds of rice varieties without the grains sticking to the inside of the pot. You can choose from three different temperatures at which you can set your cooking and there is also a delay feature that delays the cooking time for up to 24 hours.
The Instant Pot is ULC certified as it has ten verified safety mechanisms to prevent kitchen fires and has been constructed from stainless steel for added durability. A unique feature of the Instant Pot 7-in-1 is the inclusion of 14 built-in smart programs which include soup, meat/stew, poultry, sauté, rice, steam, porridge, multi-grain, slow cook, keep warm, yogurt, fermented rice, pasteurize and chili. These smart programs ensure that you have a variety of recipes at hand and saves time. Included among its accessories is the steam rack which can be utilized for a quick dish out of delicious steamed food on the table.
Key Features:
UL and ULC certified for safety
User-friendly control panel
Stainless steel removable cooking pot
Low-Pressure setting
Specification:
Brand

Instant Pot

Model

Duo 60

Weight

11.8 pounds
Zojirushi NS-TSC18 Micom Rice Cooker and Warmer
The Zojirushi MICOM Rice cooker and warmer allows you cook up to 6 cups of rice and the in-built MICOM microcomputer technology can be utilized to automatically adapt the cooking temperatures to the type of rice in the pot. The Fuzzy logic technology automatically adapts to cooking various types of rice and each one has its cooking requirements, which is adjusted accordingly by the technology.
With an automatic and extend KeepWarm function, it keeps rice warm and moist without the need for further cooking. What's more, the outside design of the cooker is made from high-quality stainless steel with clear coated protection that emits a cool feel upon touching – even while cooking. The inner cooking pot of the Zojirushi is made with a non-stick coating that prevents the rice grains from sticking to the inside of the pot and also allows for easier cleaning. There are pre-programmed settings which means you can cook rice at varying starting times using a delayed function. In addition to its cooking ability, the Zojirushi rice cooker also offers an efficient steaming function.
Key Features:
Retractable power cord
Beeping sound to signal the end of the cooking process
LCD control panel
Automatic Keep Warm function
Specification:
Brand

Zojirushi

Model

NS-TSC18

Weight

11.88 pounds
Oster 6-Cup Rice Cooker with Steamer
Incredibly easy to use, compact and functional, the Oster 6-Cup Rice cooker is a must-have for every kitchen. It holds a capacity of up to 6 cups of cooked rice and 3 cups of uncooked rice. Included in its design is a tempered glass lid that contains a steam vent which ensures that cooking will be quick. It's also built with a removable inner pot which for easy cleanup and guarantees that grains of rice will not stick on the interior of the pot. This rice cooker is perfect for cooking other grains such as barley and quinoa and also works well with soups and stews. And you can keep your food warm for up to 12 hours with the keep warm function as it saves the stress of reheating your food.
A power indicator light is included which signals when the product is turned on and working and also lights up at the end of the cooking process. The Auto-off function is also incorporated in the Oster rice cooker which switches off the unit once cooking is done preventing the rice getting burnt. Overall, the Oster 6-Cup rice cooker is an effective way to cook your food while preserving unique flavors.
Key Features:
One-touch operation
Keep warm function
Functional accessories
Power Indicator
Specification:
Brand

Oster

Model

004722-000-000

Weight

3.44 pounds
BLACK+DECKER RC506 Rice Cooker
Cooking rice just got easier with the Black+Decker Rice Cooker unit – it is perfect for cooking all types of rice. You can prepare up to 6 cups of cooked rice within 20-30 minutes and when in steaming mode, it also works efficiently on other foods such as meat, fish, and vegetables. This rice cooker comes with two different heat settings which are 'Cook' and 'Keep Warm'. Rice is cooked perfectly at the Cook setting without getting burnt, while the Keep Warm option makes sure that the food stays fresh hours after cooking has been concluded.
A unique feature of this product is the inclusion of a food steaming basket which allows for healthy combinations of food such as vegetables and fish. The inside pot is made of a non-stick coating material that ensures the rice grains are easily removed when cleaning. What's more, there are indicator lights present that signal when cooking starts and ends. Other accessories include a removable bowl, glass lid, heating plate, lid and side handles, measuring cup and spoon.
Key Features:
6-cup rice cooking capacity
Food steaming basket
Automatic Keep Warm function
Indicator lights to keep you informed
Specification:
Brand

BLACK+DECKER

Model

RC506

Weight

3.77 pounds
Cuisinart CRC-400 Rice Cooker
The Cuisinart Rice Cooker can perfectly cook up to 7 cups of rice that can be kept warm several hours after cooking with the Keep Warm function. Just like the others on the list, it offers two control settings that are used to control the temperature during the cooking process. The construction is of a new brushed stainless steel with chrome-plated handles that stay cool to the touch even during the cooking process. The inside of the rice pot is also made with a non-stick coating for easier cleaning.
There are also two LED lights that show different colors during cooking and when the cooker switches to warm. A steam vent is included in its design and it helps to prevent splattering of water. This rice cooker comes complete with a tempered glass lid with a stainless rim and chrome-plated knob. Other foods such as shrimps, oatmeal, and boiled eggs can also be prepared using the built-in steam tray. The accessories that come with this rice cooker are a measuring cup, rice spoon, and a recipe booklet.
Key Features:
Capable of cooking up to 7 cups of rice
LED light indicators that show cooking setting
Non-stick coating
Automatically switches to Keep Warm after cooking
Specification:
Brand

Cuisinart

Model

CRC-400

Weight

7.4 ounces
Instant Pot DUO80 Rice Cooker
The number one best-selling multi-cooker currently on the lips of many homeowners and rice lovers is the Instant Pot rice cooker. This is a kitchen tool that has effortlessly combined the functions of seven kitchen appliances into one, to support your already busy lifestyle. It can be a yogurt maker and warmer, a slow cooker, steamer, and a pressure cooker. It is highly effective as it prepares your dishes 70% times faster than other appliances. This seven-in-one rice cooker features fourteen programs that enable you to enjoy your favorite meal at the simple push of a button, and it features a fully sealed environment which helps trap the flavor, aroma and food nutrients. It also offers no chemical coating, an inner food grade cooking pot made from durable stainless steel and a 3-ply bottom for even heat distribution.
This innovative rice cooker features the use of a built-in microprocessor that studies and analyses the temperature, pressure, time and heat intensity to ensure that all foods prepared are both tasty and healthy. It also comes with the Alexa app which is meant to guide users while cooking. You can gain access to over 750 food recipes, videos, and recipe lists while organizing your grocery list among others. The Instant Pro rice cooker utilizes high pressure to cook foods, and this helps you save a lot of time. Preparing with low pressure doesn't only take more extended periods, it also causes some foods to be overcooked, which takes away their nutritional value. This rice warmer is sold with additional elements which comprise of a soup spoon, recipe booklet, a stainless steel rack with handles, a measuring cup, and a condensation collector.
Key Features:
Number 1 selling multi-cooker
Prepares dishes up to 70% faster
Features 14 smart programs
Stainless steel (18/8) inner cooking pot
Specification:
Brand

Instant Pot

Model

IP-DUO80

Weight

15.8 pounds
Affordable
Easy to clean
Multi-purpose
Messy operations
Spillage can occur
Capacity issues
Aroma Housewares Pot Style Rice Cooker
Another great model from the Aroma brand is the Aroma Housewares Pot-Style Rice Cooker And Food Steamer. An excellent choice for your chili, soups, jambalaya and so much more, this appliance has promised to make cooking easier in more ways than one; you will love how easy it is to cook incredibly fluffy rice in close to no time. And to support its multi-functional feature, the Aroma housewares rice cooker is designed with a steam technology feature that enables you to steam all your fish, vegetables, poultry and more perfect as you cook perfect rice below. It is an extremely versatile cooking appliance that provides users with endless possibilities to match your infinite levels of creativity.
This rice cooker features elements such as its aluminum steam tray, a non-stick inner pot, a plastic rice spatula, and a rice measuring cup, which have been provided to help make cooking more enjoyable than unbearable. It holds up to six cups of boiled rice and three cups of uncooked rice, and a full-view tempered glass lid that helps you keep visual tabs on the cooking process. If you've never been a fan of cooking, you will now.
Aroma as a brand produces appliances that offer life-enriching experiences for each user and their families. They seek to provide you with all equipment that can make your life easier and those that help foster lasting relationships between you and others. For more great kitchen appliances, check out our guide to the best air fryers.
Key Features:
Prepares 2 to 6 cups of rice
Steams all other foods while rice cooks below
Simple, one-touch operation
6 Cups Cooked Capacity /3 Cups Uncooked
Specification:
Brand

Aroma Housewares

Model

ARC-743-1NGR

Weight

3.7 pounds
Easy to clean
Affordable
Comes with some accessories
Has a short cord
Capacity issues
Hamilton Beach Rice Cooker
Cooking healthy yet delicious meals doesn't get any simpler than this. We present to you the Hamilton Beach Rice Cooker. Using this kitchen appliance to make a complete and balanced meal is extremely easy as it only requires you to place ingredients in a bowl and turning your unit on. This unit features an integrated steam basket meant to enable you to steam your poultry, seafood, and vegetables, at the same time as your cooking rice. It also cooks your whole grains and rice perfectly, with a few presses of a button. To give your rice a fresher taste and eliminate a chance of clumping, you can make use of the steamer basket to rinse your grains before they're cooked.
The Hamilton Beach rice maker includes a measuring cup in addition to its rice rinse and steam basket, which ensure that the right ratio of water to rice is considered and applied. After cooking, save a lot more time with cleaning as the non-stick cooking pot section is dishwasher safe. Storage is also another area that is manageable with the compact nature of this kitchen appliance. Included in each package during a purchase is a serving paddle, measuring cup and the rice cooker itself which comes with an 8 cup capacity and pre-programmed settings.
Key Features:
8 cup capacity
2-in-1 basket
Pre-programmed settings
Healthy, one pot meals
Specification:
Brand

Hamilton Beach

Model

37518

Weight

4 pounds
Fuzzy logic technology
Stainless steel material
Delay time setting
Rice sticks a bit to the inner pot
no non-stick coating
No built-in water drainage system
Panasonic Heavy Duty Automatic Rice Cooker
Enjoy all your favorite rice dishes with your family by getting the Panasonic Heavy Duty Automatic Rice Cooker. This unit has made cooking automatically easy and fast, thanks to its ability to cook approximately five and a half cups of a wide variety of rice. Some of its accessories include a measuring cup, plastic steaming basket, non-stick inner pot, clear measuring lines for water, a rice scoop for easy serving, and a rice paddle. All these extra materials have been included to ensure that you taste the best rice ever, as the best tasting rice is made with the right measurements and the best rice cooker features. The inner pan is a non-stick entity made from aluminum and has been developed to endure long periods of continual use and heat exposure.
Make time to safely monitor the cooking progress of your dinner by looking through the full tempered-glass lid and have fun cleaning your Panasonic automatic rice cooker. And if you are trying to find a perfect food gift for that special food lover in your life, this might be a perfect choice. 
Key Features:
5.5 Cup Uncooked (11 Cup Cooked)
One-Step Automatic Cooking
Non-Stick Heavy Duty Inner Cooking Pan
Included Accessories: Rice Scoop, Measuring Cup, Steam Basket
Specification:
Brand

Panasonic

Model

SR-G10FGL

Weight

3 pounds
5 liters capacity
One-touch control panel
Fast heating
No built-in water drainage system
Water sometimes comes out of the steam hole
Hard to clean
Cuckoo CRP-P0609S Rice Cooker
There's a rice cooker that is known as the best rice cooker currently on the market, created with you in mind. It wants to help get your culinary juices flowing by being everything that you need, literally. This is the Cuckoo CRP-P0609S, a multifunctional cooking appliance made to help you exhibit your infinite levels of culinary creativity. Its all-purpose nature makes the steaming of vegetables, fish, and poultry and extremely easy and quick thing to do, as it utilizes steam technology. This technology ensures that the foods being steamed aren't over or under-cooked in any way, as this can affect the health of those eating the food.  This rice cooker features elements such as its aluminum steam tray, a non-stick inner pot, a plastic rice spatula and a rice measuring cup, which have been provided to help make cooking your new favorite hobby. Its design includes a full-view tempered glass lid that helps you keep visual tabs on the cooking process.
This unit features an IH pressure system, and this ensures that your food cooks perfectly without the escape of liquid or air when pressures drop. When pressure cooking is used in preparing rice, the rice is believed to stay softer for more extended periods as compared to rice cooked regularly. This unit also features the smart voice guide which is available in three different languages, making it an extremely interactive group for users. All excess water from your cooking rice is collected and disposed of through this unit's water drainage system preventing the generation of bad odour and helps maintain a clean environment.
With 12 cooking functions and a capacity that can feed up to 6 people at a sitting, the CRP-PO609S is your best bet. There are numerous safety features included in this model to protect both users and passers-by such as your curious kids. Some of those features include a lock checking device, pressure control device, reed switch, thermal fuse and many more. This in conjunction with the unit's quiet s-line steam release path ensures that the steam released while cooking is done quietly and safely. Find more amazing products like this by checking out our guide to the best food dehydrators.
Key Features:
Nonstick Inner Cooking Pan
Umami Setting
Steam-Reduce Setting
Automatic Keep Warm
Specification:
Brand

Cuckoo

Model

CRP-P0609S

Weight

14.3 pounds
Umami setting for extended steaming and soaking time
Steam-reduce setting
Easy to wash
Rice only stays warm for about 6 hours
No built-in water drainage system
Expensive
Rice Cooker, 11-in-1 Multi-Function Programmable
The final rice cooker model we take a look at is the Programmable Multi-Function rice cooker. With a capacity of up to ten uncooked cups and 20 cooked cups of rice, this is no ordinary rice cooker. It is one that can transform into a yogurt maker, slow cooker, sautéing, and oatmeal making unit. With its 11 unique kinds of menu settings, this programmable cooker has been designed with a preset timer to help you get food at any time you please while you undertake other equally essential activities like getting ready for a meeting. After your rice is cooked, the keep warm function we spoke about earlier kicks in, helping it stay warm until you're ready to eat.
Find a new joy in cooking by making it fun using the LED display possessed by this digital rice cooker. This is one rice cooker that has a strong backing by A Michelin chef, and it comes with featured accessories such as a steam rack, measuring cup, soup spoon, rice paddle, and a condensation collector. Our guide to the best milkshake makers features more great items like this.
Key Features:
Highly recommended by 3 Star Michelin Chef
Inner Pot Material: Aluminium
Removable air-vent with steam box
No Outer Inner Pot Coating
Specification:
Brand

COMFEE'

Model

MB-FS5077

Weight

10.9 pounds
Induction heating
Programmable
Detachable inner lid
Not dishwasher safe
Long cook times for brown rice
The instruction manual can be hard to follow
Summary
The above selection includes some of the most advanced models of rice cookers; some rely on sensors and other elements for proper functioning, as compared to others that use the conventional thermostat for its operations.
With electric rice cookers, you only need to rinse the rice and place it in the stove with the correct amount of water, before turning it on. The inner pans used to cook the rice are made removable to enable easy cleaning.
The above review also features models that have multiple uses, from warming your food to cooking vegetables and even making yogurt! These models are usually purchased by college students and home users who love to be efficient with their time. With such a magnificent selection made available to you, feel free to start shopping for the perfect rice cooker, specifically designed to meet all your family's needs.
Sources:
LCD - Wikipedia
Stainless steel - Wikipedia
Aluminium - Wikipedia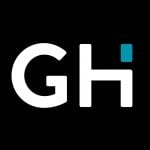 GearHungry Staff posts are a compilation of work by various members of our editorial team. We update old articles regularly to provide you the most current information. You can learn more about our staff
here
.
Sign Up Now
GET THE VERY BEST OF GEARHUNGRY STRAIGHT TO YOUR INBOX