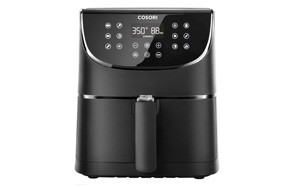 COSORI Air Fryer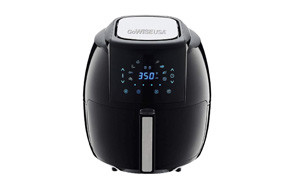 GoWISE USA 5.8-Quarts 8-in-1 Electric Air Fryer XL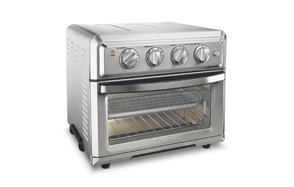 Cuisinart TOA-60 Air Fryer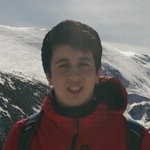 Fried food is the best! Crispy coatings and sealed in flavours are what make this type of delicacy so appealing. But, it doesn't exactly meet a healthy diet, unless you have an Air Fryer, of course! Using up to 80% less oil for frying, these nifty kitchen appliances use Rapid Air Technology to circulate air at high degrees, coating food with a thin layer of added oil as the air moves and cooks your meal to a crisp and golden perfection.
The Best Air Fryer
Air Fryer Buying Guide & FAQ
Having a healthier outlook on life is something that everyone aspires to do these days. But with the bad reputation that healthy food has in terms of taste, it is a hard feat altogether. On this front, air fryers are game-changers. For that reason finding the right fit is paramount. Based on that, here is some guidance on how to land the best deal and fit.
Features To Look For When Purchasing An Air Fryer
Ease of Cleaning - Cleaning can be a hassle on its own talk less of when it is made difficult. Fryers with detachable parts are the best options to go for because taking the fryer apart simplifies everything. Equally going for an option that is dishwasher safe makes a big difference.
Capacity - This is very dependent on the size of a household. There's no use going for a 4 person capacity fryer as 1 person. Equally, a 2 person capacity fryer is not the right fit for 5 people. To avoid wasting money and time, this should be well coordinated.
Size - Ideally, everyone is out to conserve space these days. Anything that is more compact or portable wins the cup. Nevertheless, when it comes to air fryers, users should simply gauge the amount of space they have to store it. Then picking the right size will be a walk in the park.
Preset Programs - As much as manual controls out users completely in the driver's seat, sometimes, being a passenger is more advisable. Air fryers with preset programs for cooking different types of food can come in handy. This allows users to step back and watch the magic happen.
Price - Although prices are often synonymous with quality, not everyone has deep pockets. The good news is that getting an air fryer is not synonymous with breaking the bank. So, consumers need to first know their budget then every other thing will fall in place.

Types of Air Fryers
Paddle - As far back as 2006, these were already in the picture. This has earned them the title of the original air fryer. The fryer itself is fitted with a rotating Paddle which stirs the food while it is cooking. So, there is no need to take out the food to shake or turn it.
Basket - These are the most common models available on the market these days. As the name implies, they are fitted with a basket where the food is placed during the cooking process. Thanks to their functionality and contemporary design they are best suited for everyday use in the home.
Air Fryers FAQ
Q. What is an air fryer?
A: It is a cooking appliance which makes use of heated air and a minimal amount of oil to fry food.
Q. What are the benefits of cooking in an air fryer?
A: Ultimately, an air fryer offers up low-fat meals that are equally delicious. Additionally, they are quite easy to clean up after use.