Best Air Fryers in 2022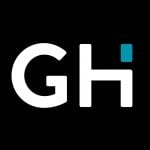 This product guide was written by GearHungry Staff
Last Updated
August 17, 2018
GearHungry Staff
GearHungry Staff posts are a compilation of work by various members of our editorial team. We update old articles regularly to provide you the most current information. You can learn more about our staff
here
.
GearHungry may earn a small commission from affiliate links in this article.
Learn more
Fried food is the best! Crispy coatings and sealed in flavours are what make this type of delicacy so appealing. But, it doesn't exactly meet a healthy diet, unless you have an Air Fryer, of course! Using up to 80% less oil for frying, these nifty kitchen appliances use Rapid Air Technology to circulate air at high degrees, coating food with a thin layer of added oil as the air moves and cooks your meal to a crisp and golden perfection.
The Best Air Fryer

Cosori Air Fryer is more than just a glorified deep fryer. It can be used on a range of food materials, be it breakfast or dessert. When it comes to functionality, this is a stellar piece of equipment. The machine itself makes use of a one-touch LED panel for coordination. All users have to do is to make a selection and the fryer takes care of the rest. Users can rest assured that their food will come out just the way they want.
Taking it up a notch, this device is aptly equipped with a preheating feature. Not many air fryers have this luxury, so that is already a big plus. In the space of 2-5 minutes, this device beats the preheating time of most traditional ovens. In addition to this, the fryer alerts users periodically in order to ensure even cooking. It gives an alert in order to let users know when to shake. All in all, it offers up a very efficient and user-friendly method of cooking.
Key Features:
It is nice and roomy within; has the capability to serve between 3-5 people
Comes in a slim and compact model that can easily fit on any countertop
It has a total of eleven functions in one ranging from seafood to dessert
Equipped with a removable nonstick coated basket which happens to be dishwasher safe
Specification:
Brand

COSORI

Model

CP158-AF

Weight

15.9 pounds

Eating does not always have to be a guilt-ridden experience. All that is needed is this easy to use cooling device which makes food 75% less fatty. Every component in the Ninja Air Fryer is geared towards providing users with a practical and effective means of making tasty food. In addition to that, there's a handful of other features that make this a viable choice. First, there is the one-touch control panel which is equipped with a total of 4 programmable cooking functions.
For those who want to have a bigger say in the decision-making process, there are also a set of manual controls. This air fryer also has the ability to do more than just fry. There's a handy roast feature which allows for some cooking without an oven. Then, rather than dealing with the downsides of using a microwave, this nifty device can reheat food even more effectively. Finally, it can be used to dehydrate food when the need arises. Everything from fruit to meat can be dehydrated accordingly.
Key Features:
It has a wide temperature range which spans between 105°F–400°F, for different textures and consistencies
Comes with a 4-quart ceramic-coated nonstick basket as well as a crisper plate
Equipped with a handy dehydration feature for all sorts of food items
All the parts can safely be cleaned in a dishwasher
Specification:
Brand

Ninja

Model

AF101

Weight

4.9 pounds
GoWISE USA 5.8-Quarts 8-in-1 Electric Air Fryer XL




This is the 4th model that has been released by the GoWise USA Quartz range and things just keep getting better and better! If you are looking for the best value for your money, then this is your guy! Featuring on the larger side, this air fryer is ideal for big families or for entertainment use. Equipped with an impressive touch screen menu, a non-stick FDA-certified and PFOA free pan, and settings that allow you to cook a wide selection offoods at different temperatures, this user-friendly kitchen aid is a must-have kitchen appliance if you are a large household trying to live a healthy lifestyle.
To add, 5.8-Quarts 8-in-1 Electric Air Fryer XL features quite a unique attribute when compared to most other air frying options, that is, the detachable frying basket can easily clip out mid-cook, giving you a chance to flip your chips before sliding the basket back into place. 
Key Features:
Includes an LCD digital touchscreen which features a wide selection of cooking and temperature options
This model can cook most meals in just under 30 minutes
Comes with many additional accessories (grill racks and skewers) so that you can cook a few different food categories at once
The detachable basket is ideal for those who would like to flip their food or add seasoning mid-cook
Specification:
Brand

GoWISE USA

Model

GW22731

Weight

4 ounces
An ideal option if you have many mouths to feed
The parts are removable for easy cleaning and are also conveniently dishwasher safe
Comes with a recipe book with over 50 meal ideas which are ideally suited to this air fryer brand
Features a timer which automatically sets the machine to standby mode once the time limit has been reached
It's quite large in size, so it's not ideally suited for smaller households
The non-stick coating of the basket tends to peel off after a few uses
Chefman TurboFry 2 Quart Air Fryer
The Chefman TurboFry is an affordable air fryer that gives you perfect results with minimal oil. This machine actually uses 80% less fat than a traditional fryer, so it's considerably healthier. This is because it uses Rapid Air Technology instead of just frying the food in fat. The thing we like best about the Chefman TurboFry is how easy it is to use. The only controls on the machine are a simple timer dial and manual temperature control. It's not made too busy with a bunch of different presets and timing options. The only slight downside is the size of the fryer basket. At two liters, it's great for small batches but not much use if you're feeding a large family.
Key Features:
Uses 80% less fat 
Two-liter fryer basket 
Rapid Air Technology 
Simple temperature and timer dials 
Specification:
Brand

Chefman

Model

TurboFry

Weight

7.26 pounds
Easy to use
Simple to clean 
Much healthier than traditional fryers 
Competitively priced 
Too small for large families
BLACK+DECKER Purify 2-Liter Air Fryer




Quite the classy looking fella this one! Made from durable plastic and smooth stainless steel finishings, this Black+DeckerPurify 2-Liter Air Fryer would look good, and do good, on your countertops. Equipped with not one but two convection fans to ensure that food heats up quickly, evenly and of course, deliciously! Depending on your taste preferences, you can withhold adding oil altogether and you'll still be served a crispy and tender meal. Cook a variety of meals at the temperature of your choice simply by turning the knobs and following the setting suggested in the accompanying booklet.
This appliance features a timer as well as two indication lights; one that indicates that the fryer is on and another that switches on when the preheated temperature has been reached. While pleasant on the eye, this machine is more about practicality. Be sure to also check out our list of the cool blenders for more great items like this. 
Key Features:
Includes Variable Temperature Control, which means you can set the temperature according to the food type you want to cook
The non-stick frying basket slides in and out of the machine with ease
Features an audible alarm to alert you once your cooking has been completed
A more affordable option of air frying brands on the market
Specification:
Brand

BLACK+DECKER

Model

HF110SBD

Weight

12.5 pounds
Highly durable and the stainless steel is a nice touch
It's an affordable option for the standard features it comes with
The controls are practical and are easy to use
With dual convection fans, food is cooked evenly with minimal cooking oil required
Not an ideal air fryer if you would like to use it for baking purposes
A little smaller in size and only really ideal for 1-2-person households
Cuisinart TOA-60 Air Fryer




This is our Premium Pick, and for good reason. The Cuisinart is a multifunctional machine that literally has the ability to replace your stove and a few other kitchen appliances too! Air fry, boil, bake, warm, and even make toast with this extremely durable stainless-steel cooking genius! This is definitely one of the best air fryer options on the market and even though it's on the pricier side, it's well worth every penny.
Practical in appearance and in use, this kitchen workhorse fries your food with powerful ultra-hot air with requires the addition of little to no cooking oil. While it's quite large in size, you can make up for the room by ridding countertop space of other appliances which this hefty dude can easily replace.
Key Features:
Comes complete with 7 functions, which includes air frying, baking and toasting
Includes a non-stick coating to prevent food from sticking, this also helps with easy cleaning
Comes with the following accessories:oven rack, baking pan, air fryer basket
Features a timer with automatic shutoff when not in use
Specification:
Brand

Cuisinart

Model

TOA-60

Weight

21 pounds
Its multifunctionality makes it a premium kitchen appliance that is handy to use for a quick snack or a full-blown three-course meal
No preheating required
Air fries at a high speed
Made from stainless steel, it's a highly durable machine that's made to last
Fails to include a removable drip tray for excess fat, so you'd have to use the baking pan instead
Not all of the parts are dishwasher safe
Big Boss Oil-less Air Fryer

This machine of an air fryer lives up to its namesake, it really is a BIG boss! Unique in design, Big Boss Oil-less Air Fryer is made to be transparent so that you can keep an eye on your food as it cooks. Finished off with a red trim, use the accompanying trays to cook more than one food type at a time – quite the convenient kitchen appliance! The Boss Oil-less Air Fryer has the nifty ability to cook food up to 3 times the speed of other convenience cookers, all while using less energy (making it quite economical).
While most air fryers can be used as a dehydrator for fruits, this model boasts this feature as an added bonus in helping you to maintain a healthy lifestyle while not having to forfeit tasty food. If you are looking to upgrade your kitchen tools, then make sure you read our deep fryers review.
Key Features:
Combines halogen heat, convection and infrared technology to keep food tender on the inside and crisp on the outside, all while using little to no added fats and oils
The two-tray design allows you to cook various foods at once
Cooks food three times faster than most cooking appliances, making it both convenient and economical
Features a timer, a control to set your desired heat and two alerting lights
Specification:
Brand

Big Boss

Model

9063

Weight

14.74 pounds
One of the fewer machines that's made out of glass, allowing you to see the food as it cooks
Use the accompanying trays to cook an entire meal at the same time
The fryer turns off automatically if the glass lid is removed, which is an awesome safety feature
A lot noisier than other models
The basket is low quality and many reviews highlight that the machine is not the most durable of makes
6 QT Power Air Fryer Oven With 7 in 1 Cooking Features




Whether you have a large family or simply love to entertain; the QT Power Air Fryer oven is pretty much guaranteed to become a life-long friend in your kitchen endeavours. Built on the grounds of making meals healthier, you can now cook food without added butter, oil or fats while retaining juices and flavour. This air fryer also likes to accessorize and includes 3 air-flow racks, 10 steel skewers, a mesh basket, a rotating rotisserie spit and an oil drip tray. Together with THREE added recipe books, you really are going to be able to cook up a storm with this dude! Make sure you also check out our guide to the best electric skillets.
Key Features:
Includes a digital touchscreen display that allows you to conveniently select your cooking preferences
Comes well equipped with accessories for convenient cooking options
Able to dehydrate fruits and veggies without the added sugar
Comes in 2 varying sizes (small and large)
Specification:
Brand

Power AirFryer XL

Weight

19.11 pounds
Extremely versatile and can cook an arrangement of dishes
Easy to assemble and disassemble for cleaning purposes
Heats up quickly
Easily programmable and includes convenient featured settings
A bit on the pricey side for its functionality, but this is probably due to all of the added accessories

Pretty, practical and easy on the pocket. If you're looking for a no-nonsense machine that simply sticks to getting the job done while ensuring a healthier meal, then the little Dash Compact Air Fryer is probably your most suitable option. A perfect fit for a 1 room apartment, this cooking companion replaces the use of oil with AirCrisp technology while still keeping your food crisp, tender and oh so delicious! With easy-to-use controls and basic settings, this model also features a reliable timer and includes an auto-shut off function for both safety and convenience.
Key Features:
Use the temperature dial to set your heat preference according to the food you are cooking
The cool-touch handle allows you to remove the basket without burning your hands
Compact in size with rubber feet for convenient countertop placement
Comes in a variety of appealing colours (white, black, charcoal, red and pastel blue)
Specification:
Brand

Dash

Model

DCAF150GBAQ02

Weight

5.7 pounds
Compact and perfect for a smaller household
Reduces oil and fat use by up to 80%
Comes with a non-stick frying basket that's dishwasher safe
A lightweight machine that is ideal for traveling with
No pre-settings included
No window to watch food as it cooks
You can only cook small portions at a time
GoWISE USA 3.7-Quart Programmable Air Fryer with 8 Cook Presets




If you haven't heard –air is the new oil! Modern in design and coated in a shade of plum-red, this versatile and small air fryer will add a touch of colour to your kitchen and help you to ditch those calories. Complete with a digital screen and multiple settings to cook a variety of different foods (you can even bake a cake), this GoWISE Programmable Air Fryer cooks your food to crisp perfection while retaining juices and flavour.
This reliable kitchen appliance has speed in mind and with the adjustable temperature settings that range from 170°F – 400°F, you can prepare a meal in 30 minutes or less. Love this product? Check out our juicers review for our top picks.
Key Features:
GoWISE USA 3.7-Quart Programmable Air Fryer is fitted with a handle that stays cool during the heating process
The set includes a cooking basket and a drip pan, both of which are made from non-stick iron for easy cleaning
This model features a timer which beeps once it has reached its end
Switches off automatically when not in use or when the timer has expired
Specification:
Brand

GoWISE USA

Model

GW22639

Weight

13 pounds
Features eight pre-set cooking programs
Includes an economical Auto Switch-off switch
The indicator beeps to alert you when your meal is ready
Features a blue-lighted digital screen which is easy to navigate
No viewing window to view your food as it cooks
Does not come with a baking pan, this has to be bought separately at an additional cost
Philips HD9621/99 Viva Turbostar Frustration Free Air Fryer

Sleek yet practical in design, this air cooker features Philips' patented TurboStar technology. This technology allows the handy kitchen gadget to cook your food by exposing it to a constant circulation of hot air, keeping added oil to an extreme minimum. As the air circulates all excess oil is drained, leaving you with a healthy meal that doesn't skimp on taste. For your convenience, you can use the digital screen to set a timer and once the timer has lapsed, the appliance automatically switches off.
The Viva Turbostar is conveniently versatile and also give options for grilling, roasting and even baking! With parts that clip off easily as and when you need them, this is another top ratedair fryer that's easy to clean and keeps to a compact size.
Key Features:
Comes with a 60-minute timer with a signal to alert you when your meal is ready
Program the air fryer to memorize the settings for your favourite foods
Cooks a variety of foods with different cooking options and temperature settings (choose between Fry, Bake, Grill, and Roast)
Philips' patented TurboStar technology cooks air fried food with up to 75% less fat
Easy to clean and dishwasher safe
Specification:
Brand

Philips

Model

HD9621/99

Weight

15.08 pounds
No preheating required, the machine is automatically ready for cooking
Includes multiple cooking options with a temperature setting
Features a timer with automatic shut-off
Easy to clean and is dishwasher safe
The frying basket is a bit on the small size and will suit a couple or one-person household only
Air Fryer Buying Guide & FAQ
Having a healthier outlook on life is something that everyone aspires to do these days. But with the bad reputation that healthy food has in terms of taste, it is a hard feat altogether. On this front, air fryers are game-changers. For that reason finding the right fit is paramount. Based on that, here is some guidance on how to land the best deal and fit.
Features To Look For When Purchasing An Air Fryer
Ease of Cleaning - Cleaning can be a hassle on its own talk less of when it is made difficult. Fryers with detachable parts are the best options to go for because taking the fryer apart simplifies everything. Equally going for an option that is dishwasher safe makes a big difference.
Capacity - This is very dependent on the size of a household. There's no use going for a 4 person capacity fryer as 1 person. Equally, a 2 person capacity fryer is not the right fit for 5 people. To avoid wasting money and time, this should be well coordinated.
Size - Ideally, everyone is out to conserve space these days. Anything that is more compact or portable wins the cup. Nevertheless, when it comes to air fryers, users should simply gauge the amount of space they have to store it. Then picking the right size will be a walk in the park.
Preset Programs - As much as manual controls out users completely in the driver's seat, sometimes, being a passenger is more advisable. Air fryers with preset programs for cooking different types of food can come in handy. This allows users to step back and watch the magic happen.
Price - Although prices are often synonymous with quality, not everyone has deep pockets. The good news is that getting an air fryer is not synonymous with breaking the bank. So, consumers need to first know their budget then every other thing will fall in place.

Types of Air Fryers
Paddle - As far back as 2006, these were already in the picture. This has earned them the title of the original air fryer. The fryer itself is fitted with a rotating Paddle which stirs the food while it is cooking. So, there is no need to take out the food to shake or turn it.
Basket - These are the most common models available on the market these days. As the name implies, they are fitted with a basket where the food is placed during the cooking process. Thanks to their functionality and contemporary design they are best suited for everyday use in the home.
Air Fryers FAQ
Q. What is an air fryer?
A: It is a cooking appliance which makes use of heated air and a minimal amount of oil to fry food.
Q. What are the benefits of cooking in an air fryer?
A: Ultimately, an air fryer offers up low-fat meals that are equally delicious. Additionally, they are quite easy to clean up after use.
Sign Up Now
GET THE VERY BEST OF GEARHUNGRY STRAIGHT TO YOUR INBOX