Gifts For Foodies In 2021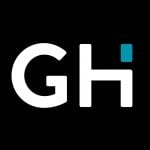 This product guide was written by GearHungry Staff
Published
October 31, 2018
GearHungry Staff
GearHungry Staff posts are a compilation of work by various members of our editorial team. We update old articles regularly to provide you the most current information. You can learn more about our staff
here
.
GearHungry may earn a small commission from affiliate links in this article.
Learn more
We all have that one friend who's passionate about food. And unavoidably, when a birthday or holiday comes, the first thing to ask is, what are the best gifts for foodies? Would you better place your bet on goodies, quirky kitchen gadgets, or a home appliance?
Entering the mind of someone who loves food is not quite easy, especially if you're not a foodie yourself.
But you needn't despair. There are literally dozens of things a foodie could love. From the finest chocolate to the latest kitchen gadgets and out-of-the-ordinary products, we've got you covered. Check out the greatest gifts for foodies below and surprise your beloved one with your choice.
Gifts For Foodies
Lindt Lindor Milk Chocolate Truffles




A perfect sphere ready to melt and release the smoothest and richest gourmet chocolate taste on the planet. Nothing can match LINDOR's perfection, and nothing can satisfy a foodie's taste buds like the finest truffles.
Inspired by a secret recipe, the Lindt Master Chocolatiers created this delicate chocolate shell to protect the smooth heart of milk chocolate.
Lindt Lindor Milk Chocolate Truffles are a real crowd-pleaser that can undoubtedly satisfy even the most demanding foodie. The luscious feel is given by the exquisite chocolate that embodies the passion and expert craftsmanship of the best Swiss chocolatiers.
LINDOR delivers a unique, melting experience that enhances your senses. A truffle will never be enough, so the 60 count box is a great compromise between an unspoiled diet and enchantment. Not to mention this goodness is Kosher, so the ideal Christmas gift for any food lover.
Key Features:
60 LINDOR milk chocolate truffles
Kosher certified
13 sizes available
Multiple flavors available
Specification:
Brand

Lindt

Model

10037466020768

Weight

1.28 ounces
Unicorn Glitter Silicone Donut Pan

Have you ever seen a foodie who doesn't like cooking? I haven't! So why not surprise your buddy with this indestructible Silicone Donut Pan by Unicorn Glitter. Dishwasher and family safe, this product is made of BPA-free silicone and exceeds LFGB and FDA standards.
Versatile enough to satisfy all demands and fun to have in the kitchen, the donut pan is up to much more than just baking donuts. Use it to make delicious bagels, mini sponge cakes, and even gluten-free goodies.
The pan withstands temperatures up to 450°F and freezing. Moreover, it's also a great DIY art& crafts accessory. From making frozen desserts to molding handmade soap or even shaping attractive sushi donuts, the Unicorn Glitter pan is up to anything.
Say goodbye to cheap metal and embrace nonstick silicone. We're sure the foodie in your life will love this pan just as much as we do.
Key Features:
Withstands up to 450°F
Freezer-safe
Easy to clean
Money-back guarantee
Specification:
Brand

Unicorn Glitter

Model

SYNCHKG106618

Weight

12 ounces
Ozeri Nouveaux Electric Wine Opener

Food and wine go hand in hand, and most food lovers are also wine lovers. So, why don't you surprise the wine aficionado in your life with the Ozeri Nouveaux Electric Wine Opener? This cordless gadget opens up to 40 bottles on a single charge and with a single push of a button.
The patent-pending technology converts into a foil cutter, allowing you to open all wines with class, and the unique transparent shell lets you wow your guests while the cork is removed. Besides, the attractive blue light enhances the wine opening process even more.
Nouveaux opens all types of natural and synthetic corks effortlessly, and it's easy to maneuver thanks to its ergonomic grip.
Stylish and elegant, designed from high-quality materials and boasting a durable construction, this wine opener is the ultimate gift for the man who loves to drink and eat.
Key Features:
Cordless wine opener
Blue indicator lights
Foil cutter
Works with both natural and synthetic corks
Multiple color choice
Specification:
Brand

Ozeri

Model

OW02A-B

Weight

1.28 pounds
KRUPS F203 Electric Spice and Coffee Grinder

Whether you crave a good coffee or love cooking with freshly ground spices, KRUPS F203 Electric Spice and Coffee Grinder is one of the best food gifts for the foodie in you.
The F203 has a large grinding capacity and yields up to twelve cups of coffee in under ten seconds. As for the spices, this true workhorse handles herbs, nuts, spices, and grains in no time. Its lid-activated switch is not only easy to use but also safer, as there is no way to start the appliance without the lid on.
Perfect grinding is ensured by the stainless steel blades and an oval design that also brings visual enhancement.
Ideal to decorate the kitchen when not in use and more than effective when needed, this electric spice and coffee grinder is not only an excellent gift for you, but makes a splendid choice for a housewarming gift for your buddy.
And if you think the blade grinder is just too old-fashion or underrated, the Grind and Brew variant can certainly upscale your gift.
Key Features:
12-cup capacity
Ideal for coffee and spices
Oval design
Stainless steel blades
2-year warranty
Specification:
Brand

KRUPS

Model

1500813248

Weight

1 pounds
Royal 40-Piece Silverware Set




This 40-piece silverware set by Royal makes a gorgeous holiday or housewarming that speaks about style. Containing cutlery for 8 people, this formal dining set brings stylish modernity to the table and pairs well with classic and contemporary tableware alike.
All pieces are made from professional-grade 18/10 stainless steel which is rust and corrosion-resistant. This silverware is also dishwasher safe, heat resistant, and perfectly balanced for an ergonomic fit.
Durable and safe, the pieces in this set won't lose their polished finish over time. I also liked each piece is individually wrapped in plastic sleeves to prevent scratching.
No doubt, these utensils will make an impressive gift for the man who has everything, and if 40-pieces is not a good fit, two other options allow you to choose from a 20-piece or 60-piece set the one most appropriate for your needs.
Key Features:
Professional-grade stainless steel
Dishwasher-safe
Bend and heat resistant
Timeless design
Specification:
Brand

Royal

Weight

4.85 pounds
Utopia Kitchen 7-Inch Stainless Steel Chopper

A good stainless steel chopper is an essential tool for any foodie who loves exhibiting their Master Chef skills. And no doubt, the 7-inch chopper by Utopia Kitchen is a great choice. Perfect for bone cutting, chopping, and cleaving, this heavy-duty tool is not only sturdy but impresses with a sleek design.
This meat cleaver can complement any kitchen thanks to its exclusive lines enhanced by the ABS 430 handle with an anti-skid soft grip for easy handling.
The superior cutting performance will undoubtedly surprise the butcher in you. Then, the razor-sharp blade can withstand high-volume daily use in industrial kitchens and will look great in either your or your buddy's home.
Although dishwasher safe, this stainless steel chopper requires attention. It is recommended to wash it by hand to retain the quality of the blade, so this one is definitely not for the lazy.
Key Features:
7-inch stainless steel blade
Easy-grip handle
Razor-sharp edge
Dishwasher safe
Specification:
Brand

Utopia Kitchen

Model

UK63C

Weight

12.8 ounces
Cuisinart Power Advantage Plus Handheld Mixer

Cuisinart is renowned for its innovative kitchen gadgets that stand out thanks to their attractive, retro lines. Things are no different when it comes to Power Advantage Plus. This handheld mixer boasts a powerful 220-watt motor and automatic feedback for enhanced user experience.
The one-touch speed control with a nine-speed setting brings versatility, while the three low-start speeds prevent ingredients from splattering.
Another nice thing is the snap-on clear storage case designed to keep the mixer's accessories in one place. Talking about the accessories, this mixer comes with a chef's whisk and beaters, dough hooks and a spatula.
And if you happen to be short of ideas, the included recipe book can give you just the right tips for a delicious dinner or dessert.
Key Features:
Smooth Start feature
Compact storage
Dishwasher-safe accessories
Powerful motor with automatic feedback
BPA-free construction
Specification:
Brand

Cuisinart

Model

HM-90BCS

Weight

4 pounds
Cole & Mason Herb and Spice Rack with Spices

An attractive gift for any food lover, the Cole & Mason Herb and Spice Rack with Spices bring a touch of color and aromas to the kitchen. Whoever will receive this gift will undoubtedly love it, as an aspiring chef needs a stylish herb and spice rack in his life.
The assortment of herbs and spices will let you cook anything from traditional to ethnic cuisine and include chili flakes, Italian seasoning, basil, bay leaves, and rosemary, among fifteen other spices.
This beautifully designed carousel is made from ABS thermoplastic and has excellent impact resistance. All jars are made of clear glass with chrome-plated top, are dishwasher safe and refillable, holding a volume of 2.5 ounces each.
The nice thing is that each jar has the name of the spice or herb etched on the chrome-plated top; however, this also means it would look weird refilling them with any other seasonings.
Despite this limitation, the carousel makes a beautiful gift indeed and can meet the needs of any cook.
Key Features:
Multiple rack styles and sizes
ABS thermoplastic construction
Dishwasher-safe reusable glass jars
Chrome tops with etched spice names
2.5 ounces jar volume
Specification:
Brand

Cole & Mason

Model

H100759USA

Weight

5.87 pounds

Fried foods are not a diet's best friends, but you can stay in shape and enjoy the authentic flavors of French fries or deep-fried chicken without using excessive fat for cooking. Meet the Air Fryer XL by Cozyna, an innovative kitchen gadget ideal for all foodies.
This low-fat deep fryer can cook enough food to feed the entire family and uses 70% less fat than a traditional fryer. You'll get healthier, but super-tasty food in the blink of an eye and will be able to enjoy all your fried, baked, grilled, or roasted dishes.
Air Fryer is a versatile appliance with a capacity of 5.5 liters which allows you to cook and fry all your favorite foods effortlessly.
This multi-cooker comes with a useful cookbook containing over 50 recipes and an additional e-book for more inspired ideas. From classic recipes to exotic dishes and desserts, the cookbooks and the appliance will help you achieve perfect dinners day after day.
Key Features:
Multicooker
30-minutes timer
Adjustable temperature
Dishwasher safe
60-day money-back guarantee
Specification:
Brand

Cozyna

Weight

14.77 pounds
Homwe Oven Mitts with Quilted Liner




Every aspiring chef knows oven mitts are essential, and any guy who loves cooking will also love this set of Homwe Oven Mitts with Quilted Liner.
These kitchen gloves are made of flexible and breathable silicone designed to improve control and stability. The non-skid textured palm boasts a stylish pattern, and the mitts come in multiple colors to match your kitchen or your personality.
These gloves can perfectly suit any cook and come in 13.7 or 14.7 inches long variants. FDA-approved, they contain no BPA and offer protection against burns when handling hot materials up to 450°F.
Thanks to their long size, the Homwe oven mitts protect more than your hands, and will also cover your wrists and part of your forearm. The silicone is easy to clean with warm water and mild soap if needed.
Key Features:
Heat-resistant silicone
Non-skid textured palm
Safety length
Quilted cotton lining
Multiple colors
Specification:
Brand

Homwe

Model

PSOM-MIYL-ZFML

Weight

12 ounces
Ninja Professional Countertop Blender

The Ninja Professional Countertop Blender is an awesome gift for foodies, and for any other guy with an interest in a healthy lifestyle. Think delicious smoothies and healthy juices extracted from fresh fruit and veggies in the comfort of your home.
This professional blender is powered by 1,100 watts and integrates Ninja's signature Total Crushing technology developed to pulverize ice and extract all healthy nutrients from fruit and vegetables to create creamy frozen drinks and smoothies in a breeze.
Three speeds and a pulse option give you control over how creamy or textured you want your drink to be, while the 72 ounces pitcher is big enough to make multiple drinks at a time.
Ideal for those with an active lifestyle, the Ninja blender comes with two Nutri Ninja Cups with to-go lids, so you can take your smoothies with you wherever you go. Each cup has a capacity of 16 ounces, perfect to hold a single-serve drink.
Both the cups and the pitcher are made from BPA-free materials, while the single-serve blade assembly brings further value for money.
Key Features:
Powerful 1,100-watt base
Two 16oz cups with lids
Single-serve function
Total Crushing technology
Three speeds and pulse function
Specification:
Brand

SharkNinja

Model

BL660

Weight

7.6 pounds
Cuisinart Pure Indulgence Frozen Yogurt, Sorbet, and Ice Cream Maker

Appetizing homemade ice cream, sorbet, or frozen yogurt makes a healthier alternative to the delightful but sugar-packed goodies from the supermarket. And Cuisinart presents the perfect appliance to satisfy all your cravings.
Pure Indulgence makes a perfect gift for all foodies who want to enjoy a cup of properly frozen yogurt or healthy fruit sorbet. The 2-quart bowl holds enough ingredients for several servings, and the maker does everything for you – just add the ingredients.
The product is built to North American electrical standards and contains BPA-free components, which means it's safe to serve the goodies even to the youngsters. A large ingredient spout makes it easy to add your favorite mix-ins, just set the freezer to 0°F to ensure proper preparation.
Besides capabilities, Pure Indulgence will also integrate into all kitchen designs, as it follows the classic lines of all Cuisinart appliances.
Key Features:
Two color options
2-quart capacity
Ideal for making frozen yogurt, ice cream, and sorbets
Automatic mixing paddle
Integrated motor
Specification:
Brand

Cuisinart

Model

ICE-30BC

Weight

12 pounds
Kitchy Pizza Cutter Wheel

Healthy lifestyle fades away when pizza night arrives. Because who doesn't love a melty cheese pizza, maybe topped with some pepperoni slices. And after all, indulging yourself a slice of pizza every now and then can do no harm, can it?
It hardly matters what you use to cut the pizza, but if you want to surprise your buddies with your pizza slicing skills, or want to surprise your pizza-lover friend with an accessory to brighten up his day, this super sharp Kitchy Pizza Cutter Wheely is a must.
Comfortable to hold in the palm of your hand and brilliantly designed to protect your hands from cuts, this pizza cutter is a fantastic addition to the kitchen arsenal.
Simply designed and easy to dismantle, this pizza cutting wheel is also easy to clean and dishwasher safe. It even comes with a lifetime money-back guarantee and is available in a selection of bright colors.
Key Features:
Safe design
Comfortable to use
Dishwasher safe
Three colors available
Specification:
Brand

Kitchy

Model

PC-01

Weight

4 ounces
Cuisinart 15-Piece Stainless Steel Hollow Handle Block Set

It's not rocket science – all cooks need reliable knives. So, if you're looking for the best gifts for foodies, the Cuisinart 15-Piece Stainless Steel Hollow Handle Block Set could be your best bet.
All knives in this set are made from superior high-carbon stainless steel, a material renowned for its precision and accuracy.
The durable and robust bolster, on the other hand, provides perfect stability and control. The knives are easy to clean and ergonomically designed for superior handling comfort, while the sharp blades provide precise cuts over and over again.
Besides cooking knives, the set also contains six 4.5-inch forged steak knives to use at the table.
Key Features:
Carbon stainless steel blades
Well balanced
Easy to clean
Lifetime warranty
Specification:
Brand

Cuisinart

Model

C77SS-15PK

Weight

8.11 pounds
The Complete Cooking for Two Cookbook

Finding the right recipes for just you and your significant other doesn't have to be daunting, thanks to the Complete Cooking for Two cookbook.
This comprehensive volume contains 650 simple recipes and includes everything from classic dishes like the traditional beef stew to fudge cuisine desserts like a fluffy yellow layer cake portioned just for two.
No more guesswork and downscaling of standard recipes, just get inspired by the many quick recipes to cook in less than half an hour or healthy diet recipes designed for those who want to stay fit.
Ideal for an aspiring chef with a small family, this cookbook makes a beautiful gift.
Key Features:
650 recipes for two
Clever shopping strategies
Cooking for two manual
Speedy recipes
Specification:
Brand

America's Test Kitchen

Convenient for cooking at home or on the go, the Crock-Pot Cook' N Carry is one of the best gifts for foodies, whether the foodie is yourself or your best buddy.
This manual slow cooker has a 6-quart capacity, holding enough food for seven or more people. Preset temperature options and the Element IQ technology allow for a no-frills operation, while convenient handles allow for easy transport when needed.
Cook N' Carry has a tempered glass lid and convenient carrying handles, while the removable oval stoneware is easy to clean either by hand or in the dishwasher. Thanks to the various temperature options, you can use the slow cook pot to cook or warm the food before serving. An amazing gift, just like some of these recipe organizers.
Key Features:
Manual temperature settings
Polished stainless steel exterior
6-quart capacity
Recipes included
Specification:
Brand

Crock-Pot

Model

SCCPVL600-S

Weight

12.25 pounds
Totally Bamboo Serving and Cutting Board Set




Perfect for preparing or serving food, this splendid cutting board set by Totally Bamboo is an ideal housewarming gift and complements all interiors with its neutral design.
It comprises three cutting boards varying in sizes from a small 8-inch board ideal for serving cold cuts to a large 13-inch board for cutting meat.
Easy to clean and gentle with your knives, this set is easy to preserve as long as you avoid soaking the boards in water or wash them in the dishwasher.
You'll also like the boards are environmentally friendly and made from organically-grown bamboo.
Key Features:
Three cutting boards
Organically-grown bamboo
Easy to clean
Gentle on the knives
Specification:
Brand

Totally Bamboo

Model

20-7930

Weight

2.45 pounds
Lodge Pro-Grid Cast Iron Grill and Griddle Combo

Who said you have to give up tasty grilled foods when the temperatures drop? An indoor grill replaces the backyard grill with success, and when it's a grill and griddle combo, the cookware is even more versatile.
There are dozens of options on the market, but the Lodge Pro-Grid is worthy of attention. This reversible grill and griddle are made of cast iron, a material that provides excellent heat retention and distribution.
Perfect for cooking everything from hearty breakfasts to delicious dinners, this seasoned cookware gives an authentic grill flavor to your food and contains no synthetic coatings or chemicals. No doubt, an excellent gift for the man who loves to bbq.
Key Features:
Seasoned cookware treated with 100% vegetable oil
Reversible grill and griddle
Cast iron construction
Specification:
Brand

Lodge

Model

LPGI3

Weight

3.35 pounds
Cuisinart Chef's Classic Nonstick Skillet

While there are dozens of gift ideas to surprise a foodie, I've never seen anyone let down by a classic gift, such as this nonstick skillet by Cuisinart Chef's Classic.
Made from hard-anodized material, this skillet boasts a non-porous and non-stick surface ideal for slow cooking, frying, or browning. Oven-safe up to 500°F and ideal to use over the stove, the skillet is perfect for cooking healthy meals with minimum fat.
Another great feature is the cool grip handle made of solid stainless steel and designed to stay cool for safer handling.
The skillet comes in various sizes, but perhaps the best choice is the 12-inch diameter, perfect for cooking smaller or larger quantities of food as needed.
Key Features:
Hard-anodized material
Cool grip handle
Titanium-coated non-stick interior
Lifetime warranty
Unsurpassed heat distribution
Specification:
Brand

Cuisinart

Model

622-30G

Weight

4 pounds
Sign Up Now
GET THE VERY BEST OF GEARHUNGRY STRAIGHT TO YOUR INBOX