Best Dutch Ovens In 2022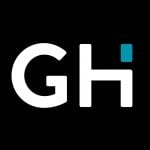 This product guide was written by GearHungry Staff
Last Updated
March 16, 2019
GearHungry Staff
GearHungry Staff posts are a compilation of work by various members of our editorial team. We update old articles regularly to provide you the most current information. You can learn more about our staff
here
.
GearHungry may earn a small commission from affiliate links in this article.
Learn more
Living life in the fast lane affects almost every aspect of our lives. Not only does this lifestyle rob us of precious time with family and friends, it also means our meals are rushed as well. That usually means picking up fast food on the way home from work or cooking something super-fast. Those quick meals may taste okay, but do you ever get cravings for those delicious, slow cooked meals like your grandmother used to make? Chances are some of your favorite memories include the image of a large dutch oven on the stove or in the oven, bubbling away cooking good, old-fashioned comfort food.
Every good kitchen simply must have a dutch oven. Creating one pot meals is incredibly simple and the slow cooking process means all the flavor and nutrients stay in the pot. It's also the easiest way to put a hearty meal on the table when cooking for a larger group of people. One dish meals are easy to prepare and there it means a lot less to wash up. If you don't have a dutch oven, it's high time you got one. We've chosen a range of practical and durable ones so you can choose the best dutch oven to bring out the chef in you.
The Best Dutch Oven
Lodge 6 Quart Enameled Cast Iron Dutch Oven
Cook like a pro with this Lodge 6 Quart Enameled Cast Iron Dutch Oven. This is a cast-iron pot with a tough, enamel coating that makes cooking a breeze. This enameled cast iron dutch oven will bring to life all of those comforting dishes your mother and grandmother used to make. The heat distributes quickly and evenly so you can get cooking fast, and then lower the heat to a simmer and let your favorite soups and stews bubble away slowly until dinner time. This truly is a one pot cooking masterpiece. You can prepare your meal the night before and stash it in your fridge, then let it cook on the stove or in the oven before bringing it to the table when it's time to serve your meal. The classic design means you won't have to transfer the food to a serving dish, so just bring it straight to the table and watch your dinner guests drool in anticipation when you remove the lid. This is a dutch oven that will make the kitchen the heart of the home. Make sure you also check our guide to the best cast iron skillets.
Key Features:
Coated with porcelain
Forged with strong high-quality cast iron
Manual hand washing
Air-tight fitting lid seals
Specification:
Brand

Lodge

Model

EC6D43

Weight

16 pounds
AmazonBasics Enameled Cast Iron Dutch Oven
This cast iron dutch oven has a beautiful enamel coating on the inside that won't react to your food, and a shiny coating outside that will look stunning on any stove top or table. If you loathe messing up your entire kitchen to make dinner then you can get creative with one dish dinners with this AmazonBasics Enameled Cast Iron Dutch Oven. This dutch oven allows you to marinate, refrigerate, cook and serve your meal all in the same pot and the large loop handles make it easy to carry. It is over safe up to 400°F (204°C) so get your culinary imagination started and put something amazing on the dinner table tonight. Be sure to also check out our list of the best electric pressure cookers for more great items like this.
Key Features:
Air-tight fitting lid
Heat-resistant side handles
14-pound weight
Cook for a family of four
Specification:
Brand

AmazonBasics

Model

SX-6QTR

Weight

13.06 pounds
Cuisinart CI670-30BG 7 Qt Round Dutch Oven
We eat with our eyes first so part of a great meal is presentation. When you serve your family's favorite dishes in this great Cuisinart dutch oven, you'll have them eager to start the meal with voracious appetites. The best part of this dutch oven is in its simplicity. It is made from cast iron with a tough enameled coating that heats quickly and retains heat evenly for quick and easy meals or cooking those low and slow meals that remind us of the good old days when food meant more than just filling a void. The dutch oven has wide handles for easy carrying and you can cook great meals in the oven, the stove top, or a broiler. Plus, this good looking dish means not separate plating. Simply take it straight from the kitchen to the table. When you're done, clean-up is easy as this dutch oven is dishwasher safe. Available in classic colors and enough sizes for large and small families. And also makes a perfect gift for foodies in your life.
Key Features:
Porcelain enamel cast iron exterior
Compatible with all cooktops
Dishwasher-friendly
13 x 13 x 6 inches
Specification:
Brand

Cuisinart

Model

CI670-30BG

Weight

1 pounds
Heavy Duty Pre-Seasoned 2 In 1 Cast Iron Double Dutch Oven
Free up some space in your kitchen cabinets with this Heavy Duty Pre-Seasoned 2 In 1 Cast Iron Double Dutch Oven and Domed Skillet Lid. Not only do you get a great quality piece of cast iron cookware, but the lid of this dutch oven can also be used as a skillet so you get the convenience of 2 dishes in one. Plus as the lid or skillet is domed, this would make this dutch over ideal for roasting. This cast iron dutch oven has been pre-seasoned so you can get straight into cooking and the sturdy handles on both the pot and lid make it easy to bring them both to the table, straight from your oven or stove top. You can get your stew cooked in the pot and have a nice steak done in the dutch oven pan. Cook healthy meals, the way they should be cooked in this amazing cast iron dutch oven. Our handy guide to the best rice cookers features more great products like this.
Key Features:
5-quart pre-seasoned heavy duty cast iron
Casserole with a lid that doubles  as a skillet
Sturdy side handles on base and lid for easy handling
Unbeatable in heat retention and even heating
Included domed iron cover  for roasts
Perfect for oven-to-table
Specification:
Brand

Bruntmor

Model

BR3049

Weight

15.6 pounds
Crock Pot 69145.02 Artisan 7 Quart Enameled Round Dutch Oven
If you love the type of dishes you can just set up, put to cook on low heat, and almost forget about them until dinner time then this is the dutch oven for you. Made from cast iron with a non-stick coating, Crock Pot 69145.02 Artisan 7 Quart Enameled Round Dutch Oven distributes heat evenly and retains it at whatever temperature you set it to. The generously sized handles make it easy to carry around between your fridge, stove or oven, before bringing it to your table to serve the hungry hordes. You can also very easily put a roast in the oven and forget about it as the lid creates a self-basting environment inside the dutch oven so instead of slaving in the kitchen, you can get dinner started and look for other things to do. It's easy to keep clean and comes in a great range of colors that will complement any kitchen decor. You may also like to check our guide to the best kitchen gadgets.
Key Features:
Distributes and retains heat evenly
Generous sized handles
Self-basting lid creates a continuous basting environment
Cast Iron with a non-stick surface
Sturdy and moveable
Easy clean and rust free
Specification:
Brand

Crock-Pot

Model

69145.02

Weight

16.45 pounds
Victoria DUT-304 Pre-Seasoned Cast Iron Dutch Oven
Dutch oven cooking has never been simpler with pre-seasoned cast iron. Victoria DUT-304 Pre-Seasoned Cast Iron Dutch Oven heats quickly and retains the heat for even cooking. The tight-fitting lid locks in moisture so your food stays perfectly moist and melt in your mouth. It has an oven-safe stainless steel know and large ergonomic handles and so endurable, you'll most likely never need to replace it. This dutch oven allows you to cook on any heat source from gas, electricity, and even an open fire. You'll be able to cook anything in this dutch oven so pull out all of those old recipes you never thought you'd be able to cook or come up with some of your very own culinary masterpieces. When you're done you can bring your dish straight to the table as this dutch oven looks just as good on your table as it does on your stove. Another great guide we prepared is to the best indoor grills so check it out.
Key Features:
Tight-fitting lid locks in moisture
Oven safe stainless steel knob 
Large ergonomic handles
Cooks on anything – gas, electric, induction, oven or campfire
High quality sand casting for durability
Excellent heat retention
Specification:
Brand

Victoria

Model

DUT-304

Weight

10.8 pounds
Tramontina Enameled Cast Iron Dutch Oven
There's more than one reason to love the Tramontina Enameled Cast Iron Dutch Oven. One of the main things that help it stand out on this list is the beautiful Majolica Red color. It's a deep burgundy color that will bring some life to your kitchen, especially if you've got a neutral color scheme throughout. Of course, you can't buy a dutch oven just because it looks great. It needs to work too. Fortunately, there are no problems in that department. It has a durable porcelain-enameled finish, integrated handles for easy moving, an oven-safe stainless steel knob at the top, and comes with a lifetime warranty to protect your purchase. In short, it's a super high-quality dutch oven that also happens to be one of the best-looking products on this list.
Key Features:
5.5-quart capacity 
Rich enameled finish 
Stainless steel knob 
Integrated handles
Oven-safe to 450ºF (232ºC) 
Lifetime warranty 
Specification:
Brand

Tramontina

Model

80131/037DS

Weight

11.94 pounds
Staub Cast Iron Round Cocotte
You might be wondering why the Staub Cast Iron Round Cocotte costs around five times more than the average dutch oven on the market. The simple answer is that it's a piece of chef-quality cookware made in France and it will last you a lifetime. If you're really serious about dutch oven cooking, nothing else compares. Of course, it's a lot of money to invest in one kitchen tool, so let's take a look at what makes it so expensive. First off, it takes a whole week to make and is handled by over 20 people in the process. Made by both man and machine, it's fired upside down in a kiln to ensure that the cast iron is thoroughly enameled. It has a unique interior matte texture that results in incredible browning results. And, the heavy lid retains moisture spikes and drips the juices back onto the food inside. Basically, everything about this dutch oven has been carefully designed to improve the results of the food. It might seem like overkill but you will think it's worth every penny when you're tucking into your first delicious meal.
Key Features:
Made in France 
Made from enameled cast iron 
Heavy tight-fitting lid 
Oven safe to 900ºF (482ºC)
Unique interior matte texture 
Available in eight colors 
Specification:
Brand

Staub

Model

1102606

Weight

12.9 pounds
Dutch Oven Buying Guide And FAQ
Material – The beauty of cooking in a dutch oven is that you can cook those amazingly delicious low and slow dishes that are full of flavor. This generally means a good dutch oven needs to be made from a material that is good at retaining and distributing heat. Some of the best materials used in the production of dutch ovens include;
Cast Iron – This durable material has been used in cookware for centuries. Cast iron is relatively inexpensive and it can last for a lifetime, possibly longer. The main thing to remember with cast iron is that it needs to be seasoned. To season a cast iron pot, you need to wash it and dry it really well. Then apply a thin layer of vegetable oil or shortening over the dutch oven before applying heat. This can be done in the oven or over hot coals. Once seasoned, you can cook any type of food you like in your dutch oven. Just remember to clean it each time and apply a thin layer of oil or shortening after each use. If you forget to do this, you can usually re-season your dutch oven quite easily. Cast iron is quite heavy, but it is the heaviness that allows for the heat to be so well retained during cooking.
Enameled Cast Iron – As the name suggests, an enameled cast iron dutch oven is made from cast iron with an enameled coating. This material is usually a little more expensive than cast iron alone but the enamel coating means the pot does not need to be seasoned making it easier to use. It is just as sturdy and heavy as a regular cast iron dutch oven, however, keep in mind that enamel can crack and that can compromise the quality of your dutch oven.
Ceramic – A ceramic dutch oven can be used in much the same way as cast iron or enameled cast iron. However, ceramic can crack or break quite easily. Ceramic does look stunning to serve food in and you can still develop great flavors with your cooking.
Other Metals – Dutch ovens can also be made from a variety of metals such as aluminum or stainless steel. Some are enamel coated, while others aren't.  However, it is important to remember that some metals react with acidic foods and may not be suitable for some dishes. Some of these metals leach toxins and they will end up in your food during the cooking process. If you do purchase such a pot, you may need to throw it out if it becomes scratched or damaged in any way.
Enamel – Many different types of cookware these days are enamel coated. This has proven particularly beneficial with some types of metals as the enamel prevents any toxins from seeping out of the metals into the food. When it comes to enamel coated cast iron dutch ovens, this coating provides an easy to clean surface on the interior and exterior of the pot. Porcelain enamel refers to cookware with a glass type material that is bonded to the metal giving you a safe, durable and non-stick surface.  The main benefit of choosing an enamel coated dutch oven is that you don't need to season the pot before you use it. It is easy to clean and maintain so you can literally store your dutch oven anywhere in the kitchen. Enamel coated dutch ovens also look amazing and you can choose a variety of stunning colors that will look beautiful on your stove top or table.
Handles – Dutch ovens can be quite heavy, particularly cast iron ones. That means you will need sturdy handles in order to carry your dutch oven from the stove to the table. Some dutch ovens come with solid handles that can be easily gripped with pot holders, while others have looped handles that are very easy to grab a hold of. Some of the cast iron outdoor dutch ovens have a wire handle that makes it very easy to lift the pot from a camp fire or fireplace. Look at the different types of handles available and choose the one that you find most suitable for the type of cooking you intend on doing.
Lid – Every good dutch oven must have a good lid. After all, the beauty of the dutch oven is to cook food in a closed pot to retain all the nutrients and flavor of the dishes you are cooking. Look for a lid that fits snugly over the top of the dutch oven, making sure the handle is well positioned and easy to grasp when you want to remove the lid to serve your meal or check its cooking progress. The handle of the lid can be made from any type of metal as they don't come in contact with the food. Similarly, some dutch oven lids are domed and feature handles just the same at the pot itself. This is quite handy as you can then use the lid as a dutch pan or skillet. You can very easily cook two separate dishes and serve them in both the pot and the lid.
Shape – You can generally find dutch ovens in two different shapes. Round or oval. Both are equally beneficial when it comes to roasting or baking. However, an oval dutch oven is probably more suitable for a roasting a large, long piece of meat with the accompanying vegetables. On the stove top, the oval shape is not very practical as it will take up a lot of space and you may not be able to cook anything else next to an oval pot. In terms of heating, both an oval and round dutch oven will heat evenly, however, the oval one may not have the same heat distribution as a round one due to the absence of heat at the edges of an oval dutch oven. A round dutch oven will be perfect for both the stove top and the oven as it will heat evenly all around and maintain the same level of heat throughout. If you are cooking over a fireplace or a camp fire, both the oval and round dutch ovens will cook your meals to perfection.
Once you start cooking with a dutch oven, you'll never look back. There are so many different types of dishes you can make such as soups, stews and casseroles, all with amazing sauces. You can also make mouth watering roasts and breads that will have your family satisfied at every meal. Choose a long lasting, good looking dutch oven from those in our selection and start creating amazing meals that your family and friends will love. You may start by making those old family favorites, but it won't be long before you let your imagination run wild with spectacular signature dishes of your own. If you love cooking, a great dutch oven will definitely bring out the chef in you.
Sign Up Now
GET THE VERY BEST OF GEARHUNGRY STRAIGHT TO YOUR INBOX