Best Pizza Stones In 2022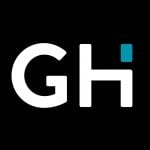 This product guide was written by GearHungry Staff
Last Updated
March 3, 2019
GearHungry Staff
GearHungry Staff posts are a compilation of work by various members of our editorial team. We update old articles regularly to provide you the most current information. You can learn more about our staff
here
.
GearHungry may earn a small commission from affiliate links in this article.
Learn more
Who doesn't love pizza? We're talking any kind of pizza, too. From questionable gas station pizza to microwave pizza when there's nothing else in the freezer, to cold leftovers the morning after a night that got just a little out of hand. What we're trying to say is any kind of pizza is good pizza, and if you've got just a little more self-respect, you're likely to try some homemade pizza, which is nice enough on a standard pizza tray, but even better if you use one of the best pizza stones.
If you've never had a pizza baked on an authentic pizza stone, you're in for a treat. It creates restaurant-quality (like the good restaurants, not the dingy holes in the wall down suspect alleyways) pizza and brings it directly to your dining room table, without waiting for delivery, giving directions, or tipping the delivery kid at the door.
They deliver better crusts, better, more even baking, and an all-around better experience for this delicious slice of life. A pizza stone is a perfect gift for you, your pizza obsessed buddies, or any Ninja Turtles you've spotted around the neighborhood.
The Best Pizza Stone
UNICOOK Heavy Duty Ceramic Pizza Grilling Stone
The first product we're reviewing today is our Best Choice recommendation and it's brought to you by Unicook. Manufactured from high-quality FDA and LFGB approved Cordierite stone, it creates an excellent surface for cooking homemade pizza and cookies as well as frozen pizzas, tarts, and quiches. Cordierite stone has unique heat retention properties and is heat safe to an impressive 1450-degrees Fahrenheit. It boasts excellent thermal shock resistance and is prized for promoting even heat distribution which results in optimal cooking conditions. If you love a thin crust, then you need to invest in the best pizza stone and you really can't go wrong with Cordierite.
This rectangular-shaped option from Unicook measures 15"x12" overall and is 16mm thick, weighing just short of 7lbs. It's highly effective at drawing moisture out of dough to make delicious pizza bases, flatbreads, and crispy crusts. Cordierite is preferred by many over metal because it eliminates that soggy bottom that can so often occur when you're using a metal base. You don't want to end up burning your pizza in the process of ensuring the middle is cooked. With this Unicook baking stone, that's not an issue. One essential point to note is that your stone must be pre-heated first before you place your food on it; otherwise, you won't get the even results you're looking for. You should also take care to look after your stone correctly and never use soap or detergents to clean it, just warm water and a gentle hand wash. That's because of the natural porous nature of the stone. If you handle with care and follow the instructions, you can enjoy pizza the authentic way. And to be able to prepare perfect homemade pasta every time, make sure you chose your favorite pasta drying racks from our list.
Key Features:
Made from high-quality Cordierite stone
Heat safe up to 1450-degrees Fahrenheit
Excellent thermal shock resistant properties
Measures 15"x12" overall
Supplied with a free plastic scraper
Specification:
Brand

Unicook

Weight

6.5 pounds
Weber Gourmet Pizza Stone
The Weber Gourmet Pizza Stone is a great tool for recreating that one great pizza you had as an 18-year-old years ago and have never found since then and is ideal for those who love thin crust pizza above all other styles. This is achieved through the Cordierite stone construction, which absorbs moisture and ensures a light but still beautifully crispy pizza crust that'll have you salivating even before the first bite.
The carry rack saves your hands (and your pizza) when moving it from the oven, and for versatility, you can remove this when placing it on the BBQ if you want to indulge in your favorite food outside during the summer. The design allows it to fit comfortably onto a standard grilling grate, keeping it secure without the risk of toppling or cracking.
Unlike some pizza stones, preheating is not always necessary, and you can still get delicious pizza if you're in a rush. While there may be some black marks on it after grilling, they are easy enough to wipe down if you catch them in time, and this still doesn't affect the quality of the pizza which is all that matters. If you like preparing meals, check out our guide to the best cookbooks for men.
Key Features:
Utilises cordierite stone to absorb moisture and provide a crispy crust for your pizza
Evenly distributes heat for quality cooking
Includes a convenient carry rack with handles for easy transportation
Compatible with the Gourmet BBQ system cooking grate and designed to stay in place while grilling
Suitable for homemade pizzas, cookies, bread, and more
Specification:
Brand

Weber

Model

8836

Weight

0.145 ounces
Lodge P14P3 Pro-Logic Cast Iron Pizza Pan
Our next recommended product comes from the globally recognized brand, Lodge, and has been nominated as our Best Cast Iron Pizza Pan. Those of you who take pride in their cookware will no doubt be gamily with this family-run business, founded back in 1896. Family values are the backbone of this company and high-quality cookware is their specialty. They still operate out of two foundries on the banks of the Tennessee River. We've handpicked their 14-inch round pizza pan for special mention today. Featuring loop handles for convenient and safe transportation, this is a joy to cook, bake and serve with.
When it comes to cast-iron, there's very little else that can come close in terms of its ability to deliver even results, excellent heat retention as well as offering versatility and durability. With fast heating results, you can look forward to a fuss-free family pizza night, filled with golden-crusted homemade pizzas and not a soggy base in sight. Besides providing the ideal surface for baking pizzas, this Lodge cast-iron round pan is also excellent for roasting vegetables and cooking meats like chicken and pork chops. It also combines the versatility to use at home or away in the oven, on a grill, or even over the campfire. It's tough and durable to withstand decades of cooking. It arrives pre-seasoned with a vegetable oil formula that releases a natural finish, which only goes on to improve with use. If you're looking to wow family and friends with your homemade pizzas and want to invest in a pizza stone that will be around for centuries to come, then take a look at this Lodge 14-inch seasoned baking pan.
Key Features:
Made from high-quality cast iron
Arrives pre-seasoned with a vegetable oil formula
Heats up quickly and cooks evenly
Circular design measures 16" by 15" with side loop carrying handles
Must be hand washed only
Specification:
Brand

Lodge

Model

P14P3

Weight

9.48 pounds
Old Stone Oven Round Pizza Stone
This durable pizza stone measures a generous 16" and is perfect for homemade pizzas for the whole family. The cordierite stone can withstand sudden changes in temperature, so you can pre-make your pizzas earlier in the day to sit in the fridge and be transported directly into the oven without cracking or needing to move fragile, uncooked pizzas too much. The stone is a perfectly even thickness all over, so heats up consistently. It allows the entire pizza to cook at the same rate, causing a perfect melted cheese topping and fantastic crust. What's more, it will even retain some warmth out of the oven, so your dinner stays warmer for longer. What's more, the stone's moisture-wicking properties prevent the pizza base from getting soggy so you can be sure of crispy, chewy, restaurant-quality pizzas every time. The pizza stone also features intelligent circular and raised stone feet to ensure your pizza (or other baked treats) stays secure on any grill or oven rack and allows for easy lifting and transportation. The symmetry of Old Stone Oven Round Pizza Stone will enable you to bake with confidence, knowing none of your toppings are going to move around while baking or transporting your food and that the dough won't slip through any gaps.
Key Features:
Measures 16" in diameter
Made of cordierite stone – the same material that's found inside kilns and blast furnaces
Durable enough to withstand sudden changes in temperature (i.e., transportation from fridge to oven) without cracking or wearing
Provides an even and balanced distribution of heat for excellent results and retains heat to keep food warm for longer
Includes circular raised stone feet for added balance and easy lifting
Specification:
Brand

Honey-Can-Do

Model

4461

Weight

0.16 ounces
Honey-Can-Do Old Stone Oven Rectangular Pizza Stone
Our top pick of awesome pizza stones is the Honey-Can-Do Old Stone Oven Rectangular Pizza Stone, which delivers restaurant-quality results at an easily affordable mid-range price. For the perfect bake, it absorbs heat, transferring it evenly across the base with a specially engineered Heat Core eliminates the soggy center that plagues pizzas baked on standard trays.
It's easy to clean, but only if you're on top of maintenance so don't leave it in the oven overnight for crusted and cheese to settle and stick to the surface. It can also cope with temperatures as high as 500℉, and maybe even higher in some ovens. Its durable construction prevents cracking and odors to ensure the best-tasting pizza every time.
With 239 square inches, there is ample room for a personal pizza or one that'll feed the whole family on game night, and if you want to try your hand and bread making, this pizza stone is one of the best kitchen gadgets to try it. It's so effective and reliable you'll soon make excuses to have pizza night every night of the week, not that there's anything wrong with that.
Key Features:
Absorbs heat and transfers it evenly for a perfect bake
Durable and non-cracking design created from lead-free clays
Specially engineered Heat Core eliminates soggy center
Raised edges on base make it easier to pick up
Specification:
Brand

Honey-Can-Do

Model

4467

Weight

10 pounds
The unsurprisingly elegant CastElegance Pizza Stone is constructed using unique Thermarite material, which doesn't just sound like a space-age material you'd find in a Marvel movie, is actually designed to absorb moisture which delivers excellent heat retention and transfer.
This isn't merely some jargon to lure you in, but in fact ensures it bakes your pizza with the utmost precision, with even crusting around and a solid, but not too tough base for simple slicing. It's a little difficult to clean, especially if you've never owned a pizza stone before, but this should get easier with practice, and often you won't need to clean it all. Instead, be sure to preheat the oven (with the stone inside) to 450℉.
The construction also ensures durability and is engineered to increase strength while reducing thermal shock capable of handling the hottest ovens. This also prevents odor during heating, giving you a pizza that tastes just like you'll find in the finest establishments in New York, Chicago, and Italy.
If you're new to this how pizza game (which we doubt, but you could have been in an apocalyptic bunker for most of your life) it comes with a free recipe ebook for you to try your hand at the best and most unique pizzas you'll ever try. Our handy guide to the best electric skillets features more great products like this.
Key Features:
Thermarite absorbs more moisture for superior heat retention and transfer
Engineered to last with better durability, strength, and thermal shock
Capable of being used on ovens and grills
No odor when heated to keep your pizza tasting perfect
Specification:
Brand

CastElegance

Weight

5.66 pounds
Our premium pick for the best pizza stones is not strictly a pizza stone at all. Instead, it is something much more, something to transform your pizza experience, and rocket you into a whole other echelon of deliciousness you'll dream about every night for years. The BakerStone Pizza Box allows you to bake artisan pizzas in less than 5 minutes by reaching temperatures of 800℉ for a consistent base and crust you typically only find at high-end establishments.
It delivers wood-fired performance on your gas stove with an easy set up while also coming with a large pizza paddle and wooden tray for serving. If you get bored with pizza 3 times a day, you can also roast and grill meats, vegetables, and seafood to the high standards you'd never expect from such a convenient kitchen tool.
However, it's not as large as other stones, with enough room for just 11" pizzas. While this isn't ideal, it works fast enough for you to have a few lined up to throw in after each is finished, so maybe your party won't enjoy their pizzas all together, but we're you won't be too bothered after taking that first satisfying bite.
Key Features:
Provides wood-fired performance on your gas stove
Bakes artisan pizzas in 2 to 4 minutes
Reaches up to over 800℉
Versatile application allows you to cook steak, seafood, and vegetables with a cast-iron skillet
Specification:
Brand

BakerStone

Model

OS-ABDXX-O-SSS

Weight

24.2 pounds
If you've always dreamt of owning a family-run pizzeria, then this is the closest you're going to get in your own kitchen! The Solido Pizza Stone has been uniquely engineered featuring heat spiral technology to offer fabulous even and consistent cooking results, especially on pizzas, gourmet pies, bread, tarts, and anything where you're looking to achieve a delicious and golden crust. Rectangular in shape, it measures 14" x 16" which is just the right size for a large thin crust Hawaiian pizza or whatever your family favorite topping happens to be. It should fit in all standard sized ovens without any trouble.
The purpose of that spiral design on the bottom of the pizza stone it's purely decorative. It serves an essential function, not only heating up but also retaining more heat than the average pizza stone. The cordierite stone material used to construct this baking surface can withstand temperatures of almost 2000-degrees Fahrenheit. That's way more than you could ever achieve from a BBQ or Grill. As with the Unicook cordierite stone, care should be taken to protect this item from breakage, which could be caused by dropping your stone of a hard surface. Also be sure to follow the cleaning, care, and maintenance instructions. If you want to dazzle your guests with a pizza so perfect they'll think you just had it delivered from the best pizzeria in town, why not try out the Solido rectangular pizza stone. 
Key Features:
Large surface cooking area yet fits into most standard-sized ovens
Features exclusive heat serial technology
Made from beautifully crafted natural stone
Measures 14" x 16."
Features feet on the underside to balance your stone and provide superior surface grip
Specification:
Brand

Solido

Model

SYNCHKG100421

Weight

13.25 pounds
Emile Henry Flame Pizza Stone
Our final choice is the Emile Henry Flame Pizza Stone, which is a little more expensive than it's similar (but also very different) brother while still providing excellent performance in your oven. You can also use it on a BBQ grill, and it's robust and reliable enough to hold up to temperatures of 900℉.
Its glazed stone design is durable and scratch resistant, even using a pizza cutter, and it's also dishwasher safe and easy to clean to save you hunching over the sink long into the night. The handles make it easy to carry from the oven or grill, and to ensure stability they are built into the stone so there'll be no tears and shattered pizza dreams before you cut that first slice.
The 14" diameter is perfect for giving you the right amount of pizza, after a long, monotonous week where nothing went okay. At least with the Flame Pizza Stone, you'll have something that's reliable every single time to come home to and forget about what nonsense went down at the office, at least until Monday.
Key Features:
Can be used in the oven or on a BBQ grill up to 900℉
Glazed stone is durable and scratch resistant
Dishwasher safe and easy to clean
One-piece handles make it safe and easy to carry
Specification:
Brand

Emile Henry

Model

797614

Weight

5.3 pounds
The PentaBeauty Pizza Stone is a premium product that's designed purely for making pizza taste better. That's a mission statement we can get behind. They're originally made for pizza ovens but you can use them in your conventional oven at home. Don't be fooled by the fact that it looks like cheap MDF wood either, this pizza stone is made from all-natural cordierite stone that has been sintered in a 2,100ºF kiln for hours on end. This method makes it extremely strong, super durable, gives it excellent heat retention, and offers excellent thermal shock resistance. Basically, it's designed for the heat. 
The stone is full of invisible micro-pores that absorb and eliminate excess moisture from the dough, resulting in beautifully crispy and delicious pizza. Plus, like all of the pizza stones on this list, it doesn't need to be washed with soap. Instead, the seasoning builds up over time and gives you that authentic restaurant-quality pizza. 
Key Features:
Dimensions – 15" x 15" 
All-natural cordierite stone 
Full of invisible micro-pores 
Safe up to 2,100ºF
Specification:
Brand

PentaBeauty

Weight

6.5 pounds
Pizza Stone by Hans Grill
The Pizza Stone by Hans Grill is one of those kitchen tools that you buy once and then you can keep for the rest of your life. It's not the cheapest option on this list but when you pull it out of the packaging, you'll see why. It's made in the same way as the other pizza stones on this list – crafted from all-natural formulated cordierite and heated up to 2,100ºF for hours until it's completely solid. The difference is that it's finished off with a neat edge and has an embossed logo in the corner that gives the feeling of quality. 
It also comes with a wooden pizza peel for getting your beautiful pizza in and out of the oven safely. The stone measures 15" x 12" and can be cleaned with a simple rinse, allowing the flavour to remain in the stone. If you're looking for a lifelong pizza-making companion, this is the tool for you. 
Key Features:
Dimensions – 15" x 12" 
All-natural cordierite stone 
Wooden pizza peel included 
Embossed logo
Specification:
Brand

Hans Grill Store

Weight

7.95 pounds
Pizza Stone FAQ
Q: Do pizza stones make a difference?
A: You never know if pizza stones make a difference until you actually use one. If you're used to steel pizza trays to cook frozen pizza instead of making your own, you're likely to notice a difference immediately, as pizzas stones bake the pizza more evenly and give the crust a more satisfying mix of softness and crunch you only normally find at quality pizzerias.
So there is a difference, but you're only likely to really notice and appreciate it if you're a true pizza aficionado. Still, for the satisfaction of making your own pizzas, it's more than worth it.
Q: What should a pizza stone be made of?
A: There are three main materials used to make pizza stones: ceramic, steel, and cast iron. We've not identified any cast iron pizza stones in our selection, so we'll ignore those for now, and they're typically too heavy and non-heat-resistant enough, anyway.
Instead, we'll look at ceramic (or clay) and steel models, which are the focus of our list.
Ceramic / Clay - These are often the first thing you picture when imagining a pizza stone. They are the traditional style, and even if you can't find a 'proper' pizza stone to suit your liking, you can easily 'borrow' a tile from the local quarry, although your pizza may end up tasting a little dusty.
Ceramic pizza stones are better for absorbing moisture, which gives you a crisper crust without being too crunchy that it chips your teeth. However, you need to preheat them before placing the pizza on, can be difficult to clean, and can crack or break either in the oven (if it gets too hot) or on the kitchen floor if you drop it.
Steel - Steel is another option for your pizza stone and is a more modern interpretation of the craft. They are better at conducting heat than ceramic stones and also distribute the heat more evenly, especially at lower temperatures.
They are also more durable and are guaranteed to not crack or break regardless of the heat in the oven. For top quality steel pizza stones, though, you'll need to pay a premium price, and the lack of handles, besides the extra weight compared to ceramic options means they are more difficult to carry from the oven to the table. They are also not as scratch resistant as clay stones, so you risk ruining the surface with your pizza cutter.
Q: What temperature can a pizza stone withstand?
A: The temperature pizza stone can stand will vary between brands, quality, and the device used to heat the stone. It's advised you preheat the oven to 550℉ as a minimum to allow the heat to flood through the stone for even baking. This is just the minimum temperature, though, and you'll find your pizza stone may withstand temperatures of as much as 900℉ on a BBQ grill.
To ensure you don't overheat your pizza stone, it's best to check with the manufacturer before using it so you don't end up cracking and damaging your pizza stone before you've gotten the chance to use it. The heat limits should be on the box or in the product information, and if not, use 550℉ as a baseline temperature.
Q: How do you keep the pizza from sticking to a pizza stone?
A: To keep the pizza from sticking to the base, you need to season it (which is sometimes called conditioning). This is where you pour a teaspoon or two of oil on the stone and spread it over the surface before cooking. This enhances the quality of the pizza and as you use it more often, the quality increases over time, like with a cast-iron skillet.
If your pizza still sticks to the stone, sprinkle flour across the surface before placing the pizza on it to provide a thin layer between the base and the stone.
The best pizza stones come pre-seasoned, so you need not waste time conditioning them, and they provide excellent results from the first time you use them.
Q: Should I preheat my pizza stone?
A: Yes, at least the first time you use it. With ceramic stones, do this every time you use it. Preheat it in the oven at 550℉ for between 30 and 45 minutes to allow it to heat up fully before applying your pizza.
Like regular cooking, this ensures the pizza is cooked and heated all the way through and prevents and uncooked or cold spots.
While steel pizza stones do not need as much preheating as they are better at holding the heat, you may need to preheat some of them.
Q: How do you use a pizza stone for the first time?
A: Although you'll be excited to use your pizza stone for the first time, it's important not to rush it. For the best pizza, follow these tips when using your pizza stone for the first time.
Keep your oven and stone at room temperature to begin
Preheat your pizza stone to 500℉ for even heating
Prepare your dough and ingredients (or grab your pizza from the refrigerator) and place it on the stone
Use a pizza platter to remove the pizza from the stone and turn the oven off to allow it to cool down
Do not wash a hot stone with warm water as it can crack
Sources:
Sign Up Now
GET THE VERY BEST OF GEARHUNGRY STRAIGHT TO YOUR INBOX