Best Irish Coffee Glasses In 2022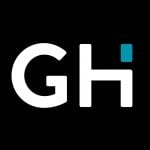 This product guide was written by GearHungry Staff
Last Updated
April 24, 2020
GearHungry Staff
GearHungry Staff posts are a compilation of work by various members of our editorial team. We update old articles regularly to provide you the most current information. You can learn more about our staff
here
.
GearHungry may earn a small commission from affiliate links in this article.
Learn more
Irish coffee is universally hailed as one of those rare beverage combinations where two disparate ingredients (caffeine and alcohol) come together surprisingly well. Whether you are hoping for a warm nudge of caffeine in the morning or looking forward to a comforting treat post-dinner, a serving of the good old Irish coffee never fails you.
One of the essentials associated with the aforementioned drink is Irish coffee glasses, besides coffee, Irish whiskey, and cream, of course. Drinkware made from clear glass and featuring a curved handle and usually a base that elevates the drink off the surface. These glasses are an integral part of completing the signature look of the traditional Irish coffee. And even though they are primarily used to serve Irish coffee, their application is by no means restricted to it; they can be used for all sorts of potions from teas and hot chocolates to smoothies and juices.
Also, these glasses are a great addition to your glassware collection and should ideally be found in every contemporary kitchen. If you are on the lookout for that perfect Irish coffee glass to make a statement while serving drinks to your guests and loved ones, do not worry; we have you covered with our selection of the choicest options available in the market. So sit back, read on and peruse through our list of the best Irish coffee glasses to help you make your decision.
The Best Irish Coffee Glass
Bormioli Rocco Glass Coffee Mug Set
This iconic Bormioli Rocco Glass Coffee Mug is exclusively designed and crafted in Spain from the finest tempered glass, which is also lead-free. Featuring a classic design that is timeless yet stylish, this glass is the perfect choice for hot and cold drinks alike. The ergonomic handle makes it highly convenient to use while the weighted bottom ensures maximum stability. Moreover, the handle always remains cool to touch so you can handle your hot drinks safely without having to worry about scalding your hands.
Another spectacular feature of the glass is that it is thermal shock resistant and, therefore, microwave safe. This can especially come in handy if you are the makes-coffee-but-gets-too-busy-in-work-to-drink-it-until-it' s-cold kind of person; simply put the glass in the microwave, reheat, and enjoy your drink without a second thought. These glasses are 4.25″ x 3.25″, can contain up to 320 ml of fluid, and easily fit standard coffee machines.
This coffee mug is our best choice due to all the characteristics mentioned above and also because of its wide application; whether you are having some friends over for tea, hosting a formal lunch or dinner, or just feel like unwinding with a cup of hot cocoa and your favorite book after a long day, this mug is the ideal choice for all occasions. It can be easily washed by hand but is also suitable for putting in the dishwasher. Available in a moderately priced pack of 6 mugs, these glasses can be an excellent addition to your kitchen or make the perfect present for all those coffee lovers. Our guide to the best highball glasses features more cool options like this, so check them out.
Key Features:
Made with high-quality lead-free, tempered glass
Cold-touch handle
320 ml/ 10 ¾ ounce capacity
Secure packaging
Microwave safe
Dishwasher safe
Specification:
Brand

Bormioli Rocco

Weight

4.4 Pounds
A household name in kitchenware and culinary accessories of the highest standards, Eparé has come up with these elegantly simple yet amazingly durable Retro Coffee Mugs, which offer great value for your money. The most outstanding characteristic of these mugs is that they are made of hand-blown borosilicate glass, which is largely responsible for the awesome qualities they possess. It makes the glass lighter and easy to hold, which further adds to the pleasure of drinking. At the same time, it imparts excellent sustainability to the glass, hence making it light yet strong. The double-walled glass provides extra insulation, so no matter how hot your drink is, the exterior remains at room temperature, and you do not necessarily have to hold the glass from the handle. On top of it all, the double-walled glass gives the magical illusion that the liquid is floating in the cup; how cool is that!
These coffee mugs have a generous capacity of 12 ounces and are 3.6″ tall and 5.3″ wide. They come packaged in a set of 2, so you can enjoy a cup of piping hot coffee with your best friend over some juicy gossip; also works equally well for sharing a drink with your partner while relaxing at home. These glasses are scratch and break resistant, which makes them perfect for everyday use. They can be placed in the microwave and dishwasher without any doubt, and stay fine even in the freezer. And the best part, you do not even require coasters to place under them, as the insulated glass is resistant to condensation. You may also like some of these stylish drinking jars from our list, so check them out.
Key Features:
Made of hand-blown borosilicate glass
Double-walled glass providing excellent insulation
12-ounce capacity
Microwave safe
Dishwasher safe
Condensation resistant
Specification:
Brand

Eparé

Weight

6.4 Ounces
JoyJolt Declan Irish Double Wall Insulated Glass Coffee Cups
JoyJolt Declan Irish Double Wall Insulated Glass Coffee Cups add an artful twist to the traditional Irish coffee glasses, both in terms of design and functionality. These glasses are crafted with lead-free, hand-blown borosilicate glass, which adds to the utility of the product while the beautiful design amplifies the visual appeal. The double-walled glass keeps the mugs cool, maintaining a steady temperature on the outside of the vessel regardless of the temperature of the liquid. The glasses are suitable for both hot and cold beverages and can withstand temperatures as high as 350 degrees Fahrenheit.
These glasses portray the ultimate style with a super smooth finish and a crystal clear appearance. They can, therefore, undoubtedly be a classy addition to your home or any restaurant, bar, or office. The package contains two glasses of a whopping 15 ounce capacity in a vibrantly colored, printed box that is also an awesome gift for newly wed, housewarming parties, and anniversary celebrations. Owing to their exceptionally durable qualities, these glasses are safe in the dishwasher and microwave ovens, and can even be safely stowed in the freezer. So if you want to own coffee glasses that are not only a delight to look at but also of premium quality, just open the link mentioned above and order away without a worry!
Key Features:
Made with lead-free borosilicate glass
Double-walled glass for heat resistance
15-ounce capacity
Microwave safe
Dishwasher safe
Freezer safe
Specification:
Brand

JoyJolt

Model

JG10231

Weight

1.54 Pounds
Brew To A Tea Set of 4 Double Wall Glass Coffee Cups
This set of 4 Irish coffee glasses is a very practical and pocket-friendly choice as it combines high quality with affordable price. Furthermore, BTaT-Set of 4 Double Wall Glass Coffee Cups boast an exquisite design; whether you want to have a hot drink such as tea, coffee, latte, cappuccino, espresso, Americano, or a cold beverage like juice, smoothie or iced tea, the attractive design of the glasses makes all your drinks look irresistible while also keeping them piping hot or refreshingly chilled. The double-walled glass used in the making of these mugs ensures that the liquid remains at the preferred temperature and can be consumed easily as the outer surface stays cool.
This set of mugs has made our list of the best Irish coffee glasses as it is ideal for serving Irish coffee, with the clear glass putting all the intricate layers of the coffee on tasteful display, which makes having Irish coffee a gratifying and unique experience. The set is shipped in a rather attractive printed box, making it the perfect present for all Irish coffee lovers. The glasses are microwave safe, can be easily cleaned in the dishwasher, and are resistant to scratches and condensation. The liquid holding capacity of 12 ounces guarantees that you can enjoy a wholesome cup of coffee, and then go for a refill if you still need more caffeine boost.
Key Features:
Made with double-walled glass
12-ounce capacity
Microwave safe
Dishwasher safe
Condensation resistant
Scratch-resistant
Specification:
Brand

Brew To A Tea

Weight

2.4 Pounds
Anchor Hocking Irish Coffee Glass
Anchor Hocking has been a household name in the American industry of kitchen and home products since 1905. Among their vast list of bestsellers are these Irish Coffee Glasses that are made from thick glass that exhibits crystalline clarity. Measuring 4.02″ in length, 2.93″ in width, and 5.25″ in height, they are just the right size for all your drinks, hot and cold alike. A warm cup of the namesake drink in these glasses would be just as comforting and enjoyable as a serving of cold strong beer. These mugs can hold 8 ounces of liquid.
The most impressive detail of this Irish coffee mug is perhaps its austere simplicity; the design is simple yet elegant and caters well to all occasions and settings. The solid base with etchings regally supports the glass, while the sturdy handle ensures that you have an excellent grasp while drinking your favored beverage. They are safe for use in the dishwasher as well as in the microwave, and the thick glass serves as extra protection from breaking. Available in a pack of 12 glasses at an incredible price, these mugs are indisputably one of the best offers in the market. For all the beer lovers out there, we have prepared our selection of the best beer glasses, so check them out.
Key Features:
Made from thick, durable glass
Crystal clear glass
8-ounce capacity
Microwave safe
Dishwasher safe
Specification:
Brand

Anchor Hocking

Model

69738

Weight

13.3 Ounces
Luigi Bormioli Double Walled Irish Coffee Mugs
This Luigi Bormioli Double Walled Irish Coffee Mug comes into existence when tradition is effortlessly combined with modernity; while the design might remain close to that of the classic Irish coffee glass, this mug is much more than just that. Designed in Italy and made in China, these glasses are formulated in accordance with the exceptional Luigi Bormioli standards. The double-walled borosilicate glass imparts fantastic insulation to the mugs, rendering them thermal shock resistant. Needless to say, this quality makes them suitable for all hot and cold beverages.
The double-wall feature relays excellence to these mugs, as the vacuum space between the two walls not only provides heat resistance but also prevents condensation on the external surface. So no matter how hot your drink is, you can hold your glass from the base or wrap your hands around it for extended periods, although there is a perfectly functional handle for added comfort. The package comprises of 2 glasses with a capacity of 8.5 ounces each, and the glass is good to go both in the microwave and the dishwasher. Our guide to the best whiskey glasses features more quality options like this, so check them out.
Key Features:
Made with double-walled, hand-blown borosilicate glass
Thermal shock resistant
8.5-ounce capacity
Dishwasher safe
Microwave safe
Specification:
Brand

Luigi Bormioli

Weight

1.1 Pounds
Whole Housewares Clear Glass Irish Coffee Mug Set of 4
Coffee is a daily essential for most of us; whether it is a ritual, a conversation starter, or the much-needed break from the monotony of daily routine that we look forward to, we all prefer our coffee served right. Because let's face it, there are no compromises when it comes to coffee. The optimum temperature, the desired strength, the preferred extra ingredients, and the right vessel turn coffee into an experience that we can savor. These Irish Coffee Mugs made from clear glass for maximum brilliance are a step in the right direction when it comes to our journey for the perfect coffee.
These mugs are an excellent choice for all variations of coffee: latte, cappuccino, mocha, Irish coffee, Americano, and even cold drinks such as iced coffee or tea and juices. Featuring a robust base and an ergonomic handle, these glasses are easy to use and wash. They can hold up to 8 ounces of beverage and come in a handy set of 4. A perfect gift for coffee lovers.
Key Features:
Thick, clear glass used in the making
Stable base with strong stem
Ergonomic handle
8-ounce capacity
Specification:
Brand

Whole Housewares

Weight

3.69 Pounds
Bruntmor Double Wall Glass with Handle
Fancying a refreshing iced tea on a hot summer's day or hot cocoa snuggled up in front of your fireplace on a frosty winter night? This glass is the answer to all your beverage queries and the perfect companion for all your drinks and moods. These double-walled Bruntmor coffee glasses are manufactured with only the highest quality borosilicate glass, which bestows on them premium durability while ensuring they remain surprisingly lightweight.
The double-walled characteristic is highly beneficial as it helps maintain the temperature of your hot or cold drinks and, at the same time, keeps the outer surface cool. The double-wall also guarantees that the glass is tough and hence resistant to breakage and heat. With a capacity of 8 ounces, these coffee mugs are great for daily use. The design is simple yet contemporary, so the set of 2 glasses is suitable for your personal collection and also acts as an apt present for all coffee lovers.
Key Features:
Made with hand-blown borosilicate glass
Double-wall feature
8-ounce capacity
Shatter-proof
Dishwasher safe
Microwave safe
Specification:
Brand

Bruntmor

Model

BR-IT113

Weight

1.05 Pounds
Waterford Crystal Huntley Irish Coffee Glasses
These Waterford Crystal Huntley Irish Coffee Glasses are sure to transform your after-dinner coffee into a magnificent and memorable experience that will have you craving for more. Made of the purest leaded crystal, Waterford employs a 15-degree wedge cutting stone in this Huntley pattern for the purpose of maximum light refraction. The exquisite design carved on the glasses is nothing less of royal, with the diamond and wedge cuts forming a delightful collaboration on the surface of the crystal.
A sturdy handle is attached to the stem and base of the glass so that you can hold it firmly without burning your hands. The body of the glass is gracefully shaped with a flared mouth for smooth and comfortable sipping. The glasses come in pairs, and the packaging is as beguiling as the coffee glasses, making them the perfect stylish gift for weddings and anniversaries. So order without further ado and serve coffee to your distinguished guests in these glasses to turn your dinner into an affair to remember!
Key Features:
Made with crystal
Exquisite Waterford Huntley pattern with 15-degree wedge cutting stone
Strong handle attached to the foot of the glass
Packed in an elegant gift box
Set of 2
Specification:
Brand

Waterford

Weight

2.58 Pounds
Anchor Hocking 16 Ounce Café Mug
These Anchor Hocking coffee mugs are fashioned with tapered glass, a minimum of 10% of which is reclaimed, hence making them the ideal choice not only for your kitchen but also for the safety of the environment. They also feature a generous capacity of 16 ounces so that you can consume your favorite drink to your heart's content. The measurements are as follows: 5.25″ in length, 4″ in width and 5″ in height. The nicely curved handle ensures a good grasp, and the slightly flared lip makes drinking comfortable.
The thick and heavy glass provides durability and long shelf life to these coffee mugs, so this set of 4 glasses lasts for long periods and is absolutely great value for money. The glass is also suitable for use in the microwave and dishwasher. The application of these glasses is not merely limited to coffee; in fact, they are optimal for any and all drinks such as tea, latte, cappuccino, espresso, iced tea/ coffee, and even juices and shakes. So whatever your potion of choice is, just pour it into this versatile glass and drink away!
Key Features:
Made with tapered glass
Made in USA
16-ounce capacity
Dishwasher safe
Microwave safe
Specification:
Brand

Anchor Hocking

Model

83045AHG17

Weight

4.8 Ounces
Sign Up Now
GET THE VERY BEST OF GEARHUNGRY STRAIGHT TO YOUR INBOX