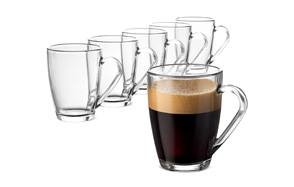 Bormioli Rocco Glass Coffee Mug Set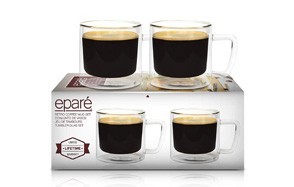 Eparé Retro Coffee Mugs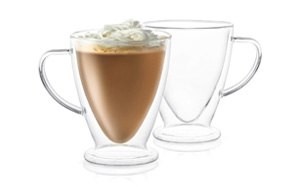 JoyJolt Declan Irish Double Wall Coffee Cups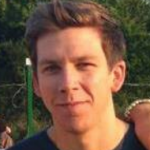 Irish coffee is universally hailed as one of those rare beverage combinations where two disparate ingredients (caffeine and alcohol) come together surprisingly well. Whether you are hoping for a warm nudge of caffeine in the morning or looking forward to a comforting treat post-dinner, a serving of the good old Irish coffee never fails you.
One of the essentials associated with the aforementioned drink is Irish coffee glasses, besides coffee, Irish whiskey, and cream, of course. Drinkware made from clear glass and featuring a curved handle and usually a base that elevates the drink off the surface. These glasses are an integral part of completing the signature look of the traditional Irish coffee. And even though they are primarily used to serve Irish coffee, their application is by no means restricted to it; they can be used for all sorts of potions from teas and hot chocolates to smoothies and juices.
Also, these glasses are a great addition to your glassware collection and should ideally be found in every contemporary kitchen. If you are on the lookout for that perfect Irish coffee glass to make a statement while serving drinks to your guests and loved ones, do not worry; we have you covered with our selection of the choicest options available in the market. So sit back, read on and peruse through our list of the best Irish coffee glasses to help you make your decision.
The Best Irish Coffee Glass