Best Manual Espresso Machines In 2021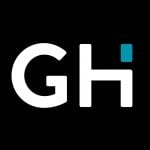 This product guide was written by GearHungry Staff
Support us! GearHungry may earn a small commission from affiliate links in this article.
Learn more
How much of a coffee aficionado are you and how far would you go to make your espresso experience unique? For all the espresso lovers out there, it might be quite pleasing to learn that home espresso coffee machines have been upgraded to meet standards that can be easily compared to the ones you'd expect to find in your favorite coffee shop.
Looking at the plethora of professional at-home types of coffee makers, you can easily come across a fantastic revival trend with respect to the always popular manual espresso machines. These devices allow you to custom-craft your favorite Espresso with Barista style perfection and give you the thrill of being completely in control of your beverage.
Whether you are looking for a lever-operated machine to complement your kitchen and allow you to enjoy a daily cup of creamy coffee perfection, or you'd prefer the portable convenience of something like an aero, press, or pump operated device, we've hand-picked our recommendations. All you need to do is sit back, relax, and get ready to sip and savor your favorite brew as you select the perfect manual espresso machine for you.
The Best Manual Espresso Machine
Manual Espresso Machine Buying Guide & FAQ
Before going ahead and investing in a new manual espresso machine, it's worth taking some time to consider the various options and in particular what the key features are that you'd find most beneficial. Decide whether you are looking for a machine to permanently position on your kitchen top for everyday use or if you are looking for a more portable model to carry to the workplace, on your business or leisure trips, or to take with you on outdoor activities. Let's take a look at some of the key features to consider.
Features To Look For In Manual Espresso Machines
Quality and Durability - Make sure your machine of choice is sturdy and built to last as constant contact with water might cause rusting and deterioration of parts. Some Manual Espresso Machines might seem expensive overall, but a small investment in a pricier type can go a long way in regards to performance and long term durability.
Size - If you're investing in a permanently positioned coffee maker, then make sure to take the measurements of the area it will be sitting on. On the other hand,  if you are looking for a portable machine, depending on its principle use, remember there are plenty of options that are compact and easy to carry around.
Built-in Steamer - Another feature to look out for a built-in steamer. Bear in mind that  most Manual Espresso Makers won't have built-in steamers. However, most deluxe machines should offer this feature, and if you are looking for the all-round barista experience, this is definitely something worth investing in.
Easy to Clean - Last but not least, make sure you look for cleaning ease and also general aesthetics. How easy a machine can be disassembled for cleaning will also weigh in on its durability.  The style and aesthetics of the machine are also something to consider, especially if you are planning on making your espresso machine a permanent feature in your household. You want it to look the part if it's going to be permanently out on display.
Before you even begin to consider any of the above, we recommend that you first set out your budget. Price, performance, and quality definitely go hand in hand when it comes to Espresso Machines. However, you can still find good quality options even at the lower end of the budget as our guide demonstrates.

Manual Espresso Machine FAQ
Q: What is a manual espresso machine?
A: A manual espresso machine is a traditional coffee brewing system dating back to 1945, when Achille Gaggia perfected and slightly modified the first type of steam-driven espresso machines, creating the first piston-driven device. This model functioned through a lever that was used to send pressurized hot water through the coffee grinds to make a creamy and aromatic shot of espresso.
Nowadays, these machines have become less common due to the level of maintenance these complicated precision style machines require and instead have given way to the more manageable and faster, automatic coffee makers readily available.
However, some people still prefer the traditional style Manual Espresso Machines as they believe that having more control over the coffee-making process, from the grinding of the beans to exerting the exact pressure on the lever, has an undeniably stronger appeal. They also deliver a strong design aesthetic and can instantly upgrade any kitchen, giving it a more retro and stylish look.
Q: How difficult is it to use a manual espresso machine?
A: Depending on which kind of Manual Espresso Machine you are using, there will be different levels of difficulty. Lever manual machines are often more challenging to use as they need a bit of experience and assessment in order to figure out the exact pressure to exert and the timing for pulling the shot. Some machines are easier to use than others and you'll probably find it a challenging and interesting process to learn their specifics and become a pro espresso coffee maker. This is certainly something worth considering when deciding whether to buy or not a lever-operated Manual Espresso Machine.
On the other hand, portable espresso machines can be relatively straightforward to use. All you have to do is fill them up with water and apply the slightest pressure to the coffee granules. The same goes for aero-presses. It really comes down to personal preference.

Q: How do manual espresso machines work?
A: Manual coffee machines create water pressure that they then force through tightly packed coffee in the handle, either when they are lever-operated, or passed through the device's filter if portable. The elevated pressure then allows the water to extract the maximum aroma from the coffee granules. This process is similar to an automatic espresso machine, with the main difference being that in a manual espresso machine, you can choose the pressure you want to apply. Conversely, in an automatic machine, the pressure is always set at the same programmed level. In a manual machine, you can also control the amount of water you want to introduce into the coffee bed, and even when to release the water.
Q: Are manual espresso machines portable?
A: Some manual espresso machines are portable, yes. They generally use a pumping mechanism that is activated by the pressure of your hands and will enable you to push the water down into the chamber and then further pass it through the coffee granules to release the liquid.
Other types of portable espresso machines, such as aero presses or French presses, use pressure generated by the air vacuum between the metal or plastic lid and the coffee granules.