Barista Quality, Home Brew: Best Manual Espresso Machines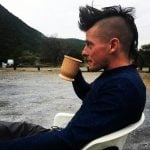 This product guide was written by Sam Anderson
Last Updated
April 30, 2021
Sam Anderson
Sam Anderson has followed a passion for well-told stories and nature's beauty from university classrooms to mountain adventures. After earning a bachelor's degree in literature, he leaned into a life fueled by road tripping, rock climbing, coffee and beer, and renegade camping. He has worked as a chainsaw operator, house carpenter, and window cleaner, at one point running his own window cleaning business. He has finally settled with his girlfriend and small zoo in the western American desert, trading his tool belt for a keyboard.
GearHungry may earn a small commission from affiliate links in this article.
Learn more
Anyone who regularly drinks espresso can appreciate the value of owning their own espresso machine. Happily, many of the best manual espresso machines are small enough for home use without being cost-prohibitive. Some portable units can even extract quality shots on the go — whether you need a quick pick-me-up at the office (yes, several please) or you're looking to glamp hard.
The benefits of manual espresso machines begin to outweigh the drawbacks almost immediately. Even the more expensive machines can eventually pay for themselves by reducing coffee shop bills (and most are built to last long enough to see the savings). Manual espresso machines also help eliminate waste in the form of paper coffee cups, K-cups, and coffee filters. Then there's the satisfaction of pulling your own shot and the easy access to creamy, rich espresso.
Here's a closer look at our top-rated manual espresso machines, from stately, lever-operated classics to new-school portable entries.
The Best Manual Espresso Machine Review
STARESSO Portable Manual Espresso Machine
STARESSO's attractive portable espresso machine pulled a satisfying shot and proved easy to use. The vertical piston orientation helped me maximize leverage and pump at a consistent pace. In turn, quality was consistent from shot to shot.
STARESSO makes a stout little machine. Its internal components are Japanese food industry grade SUS-304 stainless steel, and its water tank is lined with Tritan PCTG, a tough, heat-resistant polymer used in baby bottles.
That being said, you'd barely notice it in a backpack or your daily work bag; it's about the weight and size of an insulated travel tumbler. The whole kit also packs down tightly: the cup fits snugly into the unit (and could carry the scoop if need be), and the pump handle twists to lock into the top.
My favorite feature of the STARESSO machine was its consistency. The pump pressure was smooth enough to feel almost self-regulated. The base felt stable, especially with its grippy rubber inset. Because of all this, it was easy to push at the same speed every time. Even with mediocre coffee beans and my amateur tamping technique, the STARESSO cranked out creamy, multi-layered shot after creamy, multi-layered shot.
The only problem I had was cleaning the STARESSO. Altogether, it has 10 parts, including an easy-to-lose cleaning stick. Most of them have many tight little nooks and crannies; however, that's a common compromise with fully portable, spring-piston espresso machines. The STARESSO solved more problems than it created for me at $65 MSRP.
Key Features:
Vertical spring piston
Food prep grade stainless steel components
Plastic/rubber exterior
Glass cup
Specification:
Brand

STARESSO

Model

SP-200

Weight

14.1 ounces

Extraction Method

Spring piston

Material

SUS 304 stainless steel, Tritan PCTG, rubber and plastic

Water Tank

3.5 oz. / 100 mL

Temperature Regulation

No
Easy, stable pumping
Consistent espresso quality
Flair Espresso Neo Manual Espresso Machine
Our tester happily reported that the Flair Espresso Neo made excellent Espresso drinks. Or, rather, that he made them – this lever espresso machine is fully manual, which turns the user into their own barista.
Every step was old-school, non-mechanized, and low-tech. Our impromptu barista boiled water and heated milk. He ground coffee beans, packed the stainless steel cylinder, and tamped the grounds. And he manually pressed that black gold into his cup, fully entrenched in the process.
Before I was able to editorialize the pride I sensed in that last sentence, he reported that he was, in fact, proud he had not succumbed to the electronic invasion of his home — at least when it came to his lattes.
The added benefit was that the Flair Espresso Neo required him to slow his roll. After decades of rushing like a banshee in the mornings, our man's current remote work status has afforded him the luxury of gradually ramping up for the day. And this well-built and aesthetically pleasing manual espresso machine fit right into his routine.
(The report concludes abruptly with: "At least until the second shot hit my nervous system." I have no idea what the consequences of shot #2 were, and I hope not to find out.) Flair lists the Neo at $120 MSRP.
Key Features:
Flow-control portafilter to control extraction time
Manual lever press
Aluminum and stainless steel countertop design
Single shot
Specification:
Brand

Flair Store

Model

Flair-Neo

Weight

4.73 pounds

Extraction Method

Manual lever

Material

Aluminum, stainless steel

Water Tank

No

Temperature Regulation

No
Involves the user and develops lever technique
No electricity required
Wacaco Nanopresso Portable Manual Espresso Machine
The Wacaco Nanopresso spring-piston espresso maker has a modular design with various features to increase ease of use. Its scoop, basket, and water tank have various fill markings and depth gauges to help the (especially less experienced) home barista dial in their espresso. 
The Nanopresso's scoop and cleaning brush (potentially helpful) are housed in the unit's water tank. Once the user fills the scoop with ground coffee, the basket seats tightly over it, resting on little knobs that act as depth gauges. Flip the little assembly over, tap the scoop a couple of times, and the grounds fall into the basket with no spillage. Tamp the coffee with the bottom of the scoop.
Nanopresso specifies 4mm of space (about 1/8 inch) between the tamped puck and the basket's rim. The user boils water and adds it to the tank, using a fill line as a guide.
Once the whole thing is put back together, the piston unlocks from the machine with a twist, and the user pumps it methodically, extracting espresso into a detachable cup. Nanopresso estimates 20-30 pumps for a full extraction, so we'd suggest shooting for about a second per pump.
The Nanopresso's rounded edges and hard plastic exterior should make it highly portable. The only problem I foresee is stability: because the pump pushes into the unit sideways but must be held upright, there's nothing to push against. This could make pumping difficult, especially for younger or less robust baristas.
Still, the modular Wacaco Nanopresso looks like one of the best espresso coffee machines for those with less experience, light home duty or on-the-go shots at $65 MSRP.
Key Features:
Modular build
Spring piston style
Hard plastic case
Specification:
Brand

Wacaco

Model

Nano+BAG FBA

Weight

11.9 ounces

Extraction Method

Spring piston

Material

Plastic

Water Tank

2.7 oz. / 80 mL

Temperature Regulation

No
Portable
Gauges and markings to help measure water and coffee
Some users report difficulty disassembling and cleaning
Aeropress Manual Espresso Machine
The AeroPress is an interesting and inexpensive specimen that claims hybrid status between a cafetiere and a manual espresso machine. It looks like an innovative solution to several common coffee brewing drawbacks, but it only brews "espresso-style" coffee; not true espresso.
Essentially, the Aeropress is an inverted take on the French press: instead of pressing the grounds to the bottom of the coffee, it presses water through the coffee into a cup below.
The unit is a tube you fill like a french press. Once the coffee steeps, the user then manually presses the plunger downward, forcing the coffee through a filter below. The only procedural difference is its "rapid, full-immersion process," which the company does not explain.
Still, the Aeropress has satisfied a vast contingent of online reviewers (nearly 90% of 12,000 Amazon reviews give five stars), and it does seem to solve the abrasive cleanup of a French press, the guesswork and potential slop of a pour-over setup, and the waste of drip and K-cup machines. It also would travel quite well, with its small filters and compact, plastic build.
For everything but espresso, the Aeropress looks like a simple and highly portable solution at MSRP $30. It just doesn't make espresso.
Key Features:
Simple plastic plunger design
Paper microfilters included
Does not make espresso
Makes 1-3 cups of American coffee
Specification:
Brand

AeroPress

Model

83R20

Weight

6.4 ounces

Extraction Method

Manual plunger

Material

Plastic

Water Tank

1-3 American cups

Temperature Regulation

No
Resolves drawbacks of many conventional coffee brewing methods
Easy portability
Can make any coffee style except espresso
Iffy vocabulary usage and differentiation in marketing approach
Moocoo Manual Espresso Machine
The Moocoo manual espresso maker sets itself apart from the field of spring piston, modular style portable espresso machines with its integrated, detachable Tritan cup. The machine extracts espresso directly into the "unbreakable" (read: you can break anything if you try hard enough) cup.
The double-wall cup has a Tritan — a material often used in baby bottles — outer wall for durability and heat resistance, and a BPA-free silicon glass inner wall.
Moocoo, however, appears to set up unrealistic expectations with some performance claims. One such claim is that the machine can pull a double shot. While the 120 mL glass is big enough, the 2 oz water tank is borderline, and the brew basket is only about half big enough for a true double with a 6-8 gram capacity.
Moocoo also shows that users can steam milk in the glass by using the unit's pump. Reviewers that even tried it are few and far between, and those who have tried report that it generally doesn't work.
The hand espresso maker reportedly brews satisfying espresso, but in some cases, proves breakable.
The Moocoo undercuts similar entries with its $50 MSRP, and its unbreakable, integrated cup would make life easy. Suitors should note reports of occasional quality issues and some inaccurate claims from the company.
For more quality products for coffee aficionados, check out our guide to the best coffee grinders.
Key Features:
Integrated, durable double-wall cup
Spring piston machine
Plastic exterior
Specification:
Brand

Moocoo

Model

8541895278

Weight

1.4 pounds

Extraction Method

Spring piston

Material

Triton, BPA-free silicon glass, plastic

Water Tank

2 oz. / 60 mL

Temperature Regulation

No
Double-wall cup has durable exterior, glass interior
Integrated cup design increases convenience
Some confusing claims by the manufacturer
Occasional quality issues reported
La Pavoni EPC-8 Europiccola
The La Pavoni EPC-8 is the Cadillac of home lever espresso machines. The dapper Italian appliance uses steel, copper and chrome, features lever operation and a steam wand, and comes with two brew baskets and a tamper. For at-home barista acts, it doesn't get any better.
La Pavoni's 20 oz water tank is thermostat-regulated for accurate brewing temperature. Its long-life stainless steel heating elements heat the water inside a brass (mold- and bacteria-resistant) boiler.
A professional-style tamper and the machine's long lever help you experiment with your espresso until you get its character just right. To delve into the massive range of espresso drinks with steamed milk, use the EPC-8's traditional steam wand.
La Pavoni finishes the countertop espresso machine in high-polish, eye-catching chrome. It's the perfect addition to any espresso connoisseur's kitchen — La Pavoni declines to give an MSRP, but be prepared to pony up about $925 to get an EPC-8. Make no mistake; even for your money, you're getting a good espresso machine.
Be sure also to browse our list of the top coffee percolators and pick your favorite.
Key Features:
Steel, brass and chrome construction
Manual lever pull
Steam wand
20 oz. water tank
Thermostat regulation
Specification:
Brand

La Pavoni

Model

EPC-8

Weight

14 pounds

Extraction Method

Manual lever

Material

Stainless steel, brass, chrome

Water Tank

20 oz. / 591 mL

Temperature Regulation

Thermostat
High degree of user control
Highly capable for home use
Durable materials
Elektra Microcasa a Leva Espresso Machine
If the La Pavoni EPC-8 is the Cadillac of manual home espresso machines, Elektra's Micro Casa Leva is the Maybach. With a massive 60 oz brass boiler, pressure stat regulation, and a choice between chrome, brass, or chrome/brass finish, the Micro Casa Leva is the most capable entry in the category.
The Micro Casa Leva's 60 oz water tank gives the unit a commanding presence; in all, it stands 19 inches tall, with a 10-inch diameter base. A pressure stat, the most accurate non-digital way to regulate water temperature in espresso machines, monitors the big tank and displays on an old-school gauge. Manual lever operation gives the user full control over the extraction process.
All that, and I still haven't talked about the hood ornament. For pure decorative effect (that borders on gauche opulence), Elektra adorns the top of the water tank with a substantial bird of prey, wings spread in metallic glory.
Elektra makes some of the top espresso machines worldwide. The Micro Casa Leva is the tip of the mountain of home manual espresso machines at €1490 — about $1800 that any coffee lover would appreciate.
Key Features:
Manual lever machine
60 oz. capacity brass boiler
Pressurestat temperature regulation
Chrome/brass construction
Specification:
Brand

Elektra

Model

ART-S1

Weight

25 pounds

Extraction Method

Manual lever

Material

Chrome, brass

Water Tank

60 oz. / 1.8L

Temperature Regulation

Pressurestat
Pressurestat ensures accurate temperature regulation
High-capacity water tank
Luxury appliance look and feel
Why Trust Us
At GearHungry, there is no life without coffee. And because most of us have unusual lifestyles that require us to drink and/or brew coffee just about anywhere and everywhere, we're always on the lookout for the next best way to make a quality cup. Brewing good coffee on the go is especially critical because we don't always have the opportunity to visit our favorite local shops — sometimes, we wake up nowhere near them!
Who This Is For
Anyone who values their favorite espresso drink expertly created by their local barista knows that quality coffee doesn't come easy. The pros may make it look as simple as flipping switches and twisting knobs, but for the rest of us who don't have professional experience or prohibitively expensive equipment, pulling a perfect shot of espresso is a significant challenge. With the espresso machines in this guide, anyone interested in making their own espresso can pull a reasonable shot right away and start refining their brewing process from there.
How We Chose the Best Manual Espresso Machines
The best manual espresso machines for home use should crank out quality shots with relative ease, without taking up huge chunks of counter space or making big messes. Some are portable; some are handsome countertop accessories.
How We Tested Manual Espresso Machines
This was the easy part — acquire the item, figure out how it works, brew a shot, drink it and evaluate. Repeat (sometimes several times in one morning. This is one of those mornings. Excuse me for a moment).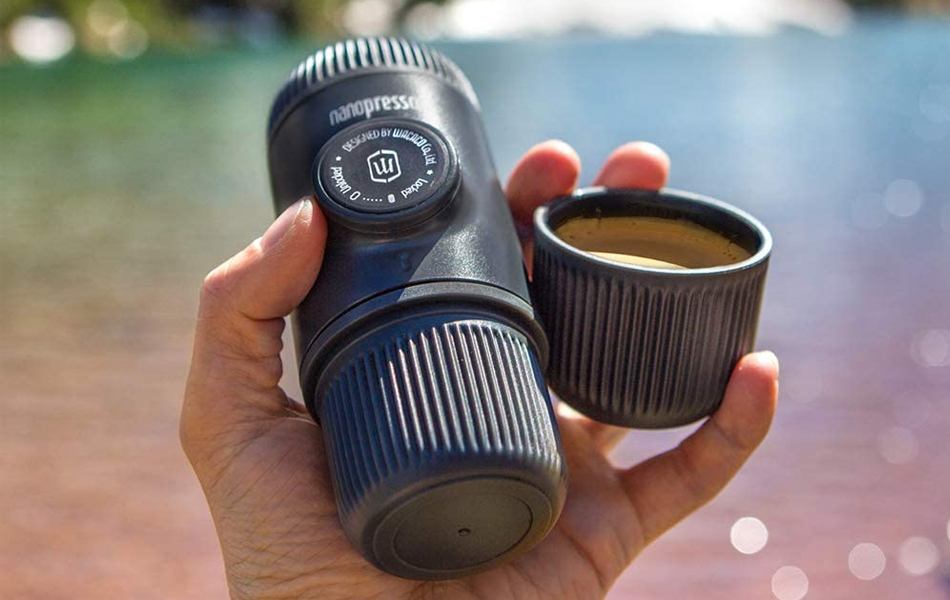 Features to Look for in Manual Espresso Machines
Quality and durability — Espresso machines generate massive amounts of pressure, so any machine you buy needs to be constructed tightly from solid materials. Manufacturer experience can be a plus for espresso machine quality.
Size — Make sure to get an espresso machine that works within the confines of your space. Some are so small that they can be brought along in the car or packed into a backpack.
Built-in steamer — Unless you have a steam wand, you won't be able to make coffee shop-quality steamed milk. You can always do it the old-fashioned way, in a saucepan on the stove with a whisk, but generally, you won't get the same tight bubbles and smooth texture.
Ease of cleaning — For me, this is a big one. If you like things to look neat and orderly, the last thing you need is an espresso machine with a zillion tiny parts you have to spread out and clean all the time.
Ease of use — The easier it is for you to brew coffee with your espresso machine, the more often you'll do it. Simple as that. Note: there is a user skill gap between spring piston machines and lever machines. With most spring piston machines, the pump regulates the pressure. You just push it, and it doesn't matter how hard or gently. "Pulling" a shot with a lever takes practice and implies mastery — the speed and pressure of your pull will affect the quality of the shot.
Temperature regulation — The best water temperature for brewing espresso is considered to be 90-96°C (195-205°F), too cold, and it can be sour, too hot, and it can be bitter. Espresso machines regulate water temperature through several complex methods. Explaining each one is beyond our scope (especially because many machines on our list don't regulate water temperature at all). In descending order of accuracy, the methods of temperature regulation are PIDs (digital pressure stats), pressure stats, and thermostats.
Material — Brass repels corrosion and bacteria best, so it's considered the best material for manual espresso machines. Stainless steel and aluminum follow closely behind. If you're looking at a portable espresso machine, make sure it's stout enough that your comings and goings won't kill it.
Water reservoir capacity — Many manual espresso makers have a pretty low water capacity — enough for a shot or two. Some countertop styles, like the Elektra Microcasa, hold enough water for around 6-8 shots.
Design — Portable or countertop, lever-operated or spring piston. Of course, there are advantages and disadvantages to each. A countertop, lever-operated machine can produce the best espresso, but it will take up more space and learning the lever will require finesse. Portable spring-piston entries are convenient, but their simple designs impose an upper limit on espresso quality.
Portability — Some manual espresso machines are only practical in the kitchen, but some can work in the car, office, or backcountry. Design meets the need.
Types of Automatic Espresso Machines
The full automatic — Fully automatic espresso machines regulate temperature, pressure, and water flow, taking human error out of the equation.
The semi-automatic — With semi-automatic espresso machines, the user pushes a button or controls a switch that triggers the extraction. All other elements are fully automatic.
Types of Manual Espresso Machines
The spring piston machine — In a spring-piston espresso machine, the user creates pressure by operating a lever or pump that compresses a spring, which then forces water through the tamped coffee.
The manual (lever) machine — The original method of making espresso. There is no pump in a manual (lever) espresso machine, and the user operates a lever to manually force water through the tamped coffee, controlling the entire extraction.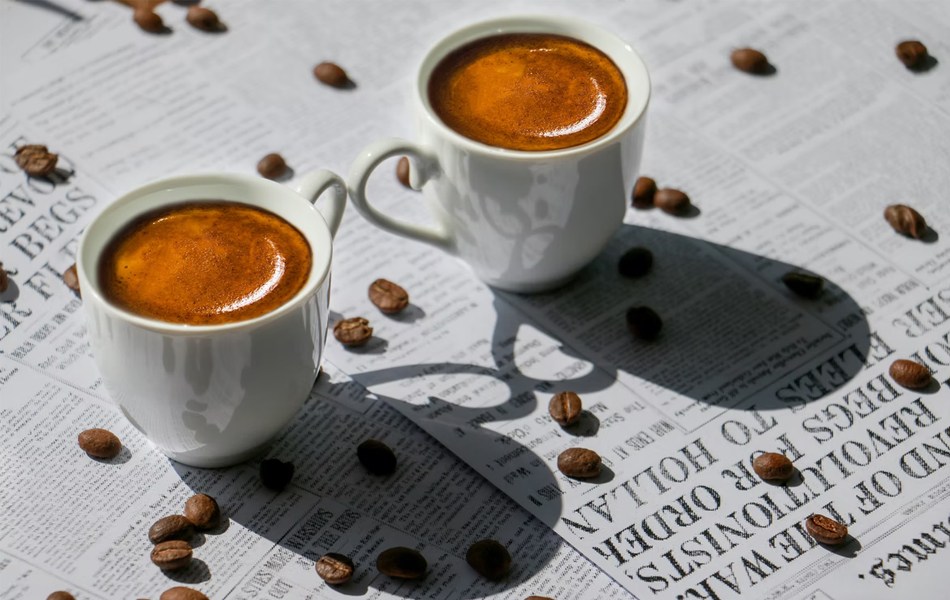 Manual Espresso Machine FAQ
Q: What is a manual espresso machine?
A: With a manual espresso machine, the user controls a lever that performs the espresso extraction. This is in contrast to auto or semi-auto espresso machines, which perform the extraction automatically with no intervention from the user other than perhaps pushing a button or controlling a switch.
Q: How difficult is it to use a manual espresso machine?
A: With some, it's as simple as operating a self-regulating pump. But pulling a great shot with a manual lever-operated machine requires experience, attention, and finesse. A scrupulous barista has personally advised me that pulling a quality shot is an ongoing, even lifelong pursuit.
Q: How do manual espresso machines work?
A: First, the user grinds coffee, packs the brew basket and installs it. Then they fill the water tank, either measuring or guesstimating when the water reaches the ideal extraction temperature (90-96°C or 195-205°F). Finally, they pull the shot, either with the spring piston or manual lever. Last step: enjoy! (And possibly evaluate the result for quality, noting room for technique improvement).
Q: Are manual espresso machines portable?
A: Some are, yes. I would consider some of the portable espresso machines in this guide as an easy inclusion for any excursion up to and including front-country camping.
Q: What is the ideal pressure for espresso?
A: Short answer: 9 bar at the brew head. But let's start at the beginning: pressure is measured in a unit called "bar," which is short for "baros," the Greek word for weight. At sea level, pressure is 1 bar, which is 1.47 psi. 10 bar, then, equals 147 psi. 5 bar equals 73.5, and so on.
The ideal pressure for commercial espresso machines is (around) 9 bar. Some portable machines claim up to 20. Why the discrepancy?
Because pressure for espresso extraction is measured at the brew head, where the extraction occurs. Commercial machines are built very tightly, but many home espresso machines leak pressure somewhere between the water tank and the brew head. 9 bar, or 130 psi, produces the ideal 25-30 second extraction time, so the idea is to generate that amount of pressure at the brew head regardless of the pressure elsewhere in the machine.
Q: Can I use vinegar to descale my espresso machine?
A: Yes, but dilute it. A 75:25 water to vinegar solution is a safe bet, but some manufacturers recommend up to 50:50. Check for any manufacturer recommendations before you proceed.
Q: How long does it take for a lever espresso machine to warm up?
A: The lever itself has nothing to do with the water temperature in the espresso machine. The heating coil in the water tank (or, in some cases, whatever kettle you use to boil your water before pouring it in the tank) controls that variable.
Q: What do I need to make espresso?
A: A coffee grinder, coffee, water, some kind of espresso maker, a way to boil water, and a cup. Those are the rudiments — add fervent passion for exquisite coffee, or caffeine addiction, for a zestier experience.
Q: Why are espresso machines so expensive?
A: There are a few reasons. First of all, espresso machines are workhorses that handle intense heat and pressure. Because of the high-performance demands, the technology and craftsmanship required to build one are extremely involved — and, in some cases, proprietary. Professional espresso machine maintenance is its own business category due to the complexity and specificity of the machinery. As well, manufacturing techniques tend to be highly specific from brand to brand.
Any espresso machine can be looked at as an investment; the best commercial machines can operate daily for decades.
Q: Can you make regular coffee with an espresso machine?
A: Answer number one: if "regular coffee" means "less strong espresso," then yes: make yourself an Americano by adding hot water to your shot to taste.
Answer number two: if "regular coffee" means the metallic swill that drizzles out of a drip machine at the gas station, then definitely not.
Sources:
Water Temperature For Espresso: Everything You Must Know - Solo Espresso
Espresso Tamping - Coffee Research
Sign Up Now
GET THE VERY BEST OF GEARHUNGRY STRAIGHT TO YOUR INBOX