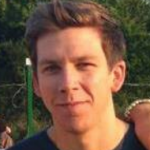 When it comes to establishing the 'Best" of any category, a number of different criteria need to be evaluated, and that's certainly true for the best coffee thermos. For you, the best one might need to be compact and portable so that you can enjoy a steaming hot pot of your favorite beverage on the train into work without the kids stealing your moment of bliss. For serious coffee addicts then it might need to be double-walled so that it can keep your Italian roast piping hot for hours. There really is no right or wrong answer, and it will predominantly come down to your personal choice. All the best coffee thermos flasks will, of course, have one thing in common; the ability to keep your favorite beverage hot so that you can fully savor it to its full advantage. There's nothing worse than a cold coffee unless it's the height of summer and you've specifically asked for it to be served over ice! So let's dive right in and take a look at some of the Best Coffee Thermos currently under for grabs so that you can serve your Joe to Go!
The Best Coffee Thermos
Coffee Thermos Buying Guide & FAQ
How We Chose Our Selection of The Best Coffee Thermos
In compiling our comprehensive product guides, we ensure that we thoroughly review the entire marketplace and scour 1000's of consumer reviews and feedback to ensure that we are recommending a selection of products that represent exceptional quality, a host of useful features and also offer great value for money. We endeavor where possible to provide a good cross section of brands at a range of price points for your consideration so that hopefully there will be the perfect best coffee thermos to suit your own personal needs, likes as well as budget.

Features To Look For In Coffee Thermos
There's a wide selection of coffee thermoses on the market so choosing the right one for you might seem like a difficult task. Rather than wading through all the options, think about what's most important to you so that you can narrow down your options and invest in something that really is fit for your purpose. If you want to use something on the daily commute that will easily slip into your bag, then you want a travel sized mug whereas if you're buying something that will serve family and friends around the campfire on that weekend trip away, you need to go for a larger capacity thermos flask. It used to be that a thermos was synonymous with a camping trip, but these days people take an insulated travel mug with them to work, the gym, out walking, gardening or to a sporting event or concert. Ensuring that you get the right thermos for you and your coffee-drinking habits is the most important thing.
Here are our top recommendations of features to take into consideration before your purchase a new coffee thermos.
Size and Volume - Do you like a single-serve pod or do you prefer to sip throughout the day? There's no point buying something that's way bigger than you need otherwise you just won't end up taking it with you so buy something that's the appropriate size for your own daily intake. If you do like to sip throughout the day, you're also going to need a well-controlled thermos that can retain optimum temperature for prolonged periods.
Insulation Properties - Moving on from the above point about size, one of the most important features of your thermos and possibly the reason why you are purchasing one in the first place is to keep your coffee or other favorite beverage hot (or cold).  With the advent of vacuum sealing technology and heat insulation, thermoses are more effective than ever before and can keep that latte steaming hot while at the same time not melting your iced tea. Check out the thermoses shelf life when it comes to temperature retention. Some might only keep drinks hot for up to 5 hours whereas others can do the job for 24 hours and more. If you know that you are going to be sipping on your coffee from mid morning to mid afternoon, then you need a thermos that will last you for at least 6-8 hours. The amount and longevity of insulation that you can expect from your thermos will be down to how well it has been constructed with the best thermoses being manufactured from double-walled stainless steel.
Don't forget to review the delivery system - It might sound like a simple enough question, but just how are you supposed to get the coffee into your mouth? Does it come with a detachable cup, is there a sipping hole or some other form of adjustable mouthpiece? Do you want a thermos where the lid unscrews and turns into a drinking cup or would you rather pour your coffee into your favorite mug? If you are drinking on the go and always in a hurry, do you need something that you can operate and manage with just one hand? How you physically get the beverage into your mouth is certainly important, and there will be a thermos out there that fits your own personal needs.

Consider how often you are likely to be using your coffee thermos - It's quite possible that you intend using your thermos every day so make sure that it is durable and up to the job. Also, make sure that you are delighted with any little design quirks and features that it might have and that you won't suddenly get bored of the gold metallic coffee tumbler you've bought when you decide that you're more of a classic matte black instead. If you are going to be using it every day, it's also worthwhile checking out how easy the thermos is to clean. Can it go into the dishwasher or does it need to be washed by hand? Are there any small, hard to reach finicky little parts that might be a total pain to clean and end up smelling or developing mold?
Think about the kind of things that you appreciate in the design of your products and make sure that your thermos can tick the most important boxes. Things to consider from a design perspective include:
Is the lid easy to close and open?
Does it come with some form of a serving cup?
How fast and easy is it to clean?
How easy is it to carry and transport?
Ensure that your thermos is both leak proof and spill proof too - They're not the same thing and if you know that you are going to be throwing your thermos in a bag that might get dropped, shaken or even stood on, just how sturdy and robust is that new coffee traveler that you've bought? The best thermoses can withstand some heavy duty wear and tear and still be virtually indestructible and certainly not leak. So make sure you go for something that has a leak-proof seal, and that has been thoroughly drop tested. Don't just take it on the word of the manufacturer. The love making all kinds of robust marketing claims. Do a bit of research and read some customer reviews. You will soon find out whether those no-spill claims are fact or fiction as this is likely to be the first thing that a consumer will complain about.

Coffee Thermos FAQ
Q: What's The Best Coffee Thermos For Camping?
A: A Coffee Thermos is nothing short of essential if you do enjoy camping, fishing or hunting trips or just generally like to get out at the weekend in the fresh and often cold air! You will certainly be grateful for that steaming hot cup of your favorite hot coffee or tea after an arduous 10-mile hike. Depending upon how many are in your group and whether you are preparing a hot drink for just yourself or the other members of your crew will determine what size thermos you go for when you are camping but go for something that is large enough to accommodate your requirements but also compact enough to fit into a backpack. The other useful feature to look out for when you are specifically purchasing a thermos for a camping trip is an integrated drinking cup. That way you don't have to worry about taking up valuable space in your backpack for a separate mug either.