Thermos Stainless King 16-ounce Travel Coffee Thermos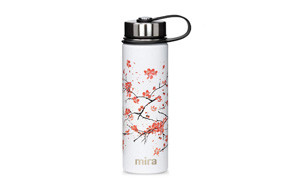 Mira Stainless Steel Vacuum Insulated Coffee Thermos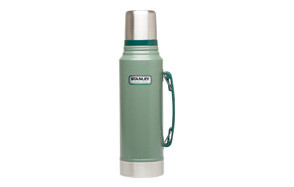 Stanley Classic Vacuum Coffee Thermos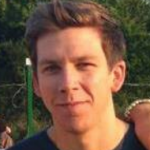 When it comes to establishing the 'Best" of any category, a number of different criteria need to be evaluated, and that's certainly true for the best coffee thermos. For you, the best one might need to be compact and portable so that you can enjoy a steaming hot pot of your favorite beverage on the train into work without the kids stealing your moment of bliss. For serious coffee addicts then it might need to be double-walled so that it can keep your Italian roast piping hot for hours. There really is no right or wrong answer, and it will predominantly come down to your personal choice. All the best coffee thermos flasks will, of course, have one thing in common; the ability to keep your favorite beverage hot so that you can fully savor it to its full advantage. There's nothing worse than a cold coffee unless it's the height of summer and you've specifically asked for it to be served over ice! So let's dive right in and take a look at some of the Best Coffee Thermos currently under for grabs so that you can serve your Joe to Go!
The Best Coffee Thermos
Coffee Thermos Buying Guide & FAQ
It's a category that's filled with choice so before you go ahead and buy your next coffee thermos, have a think about the key features that are most important to you. They're likely to be things like ease of portability, size and volume as well as the overall insulating properties. We've just highlighted a few we think are essential to consider.
Size and Volume - are you a single-serve kind of person, or do you like to sip and savor all day long? There's no point buying something that's too bulky if you're not going to utilize the capacity but ditto, there's nothing worse than wishing you had just that one cup of hot coffee left in your flask. Choose the size and volume carefully to suit your regular needs.
Insulation Properties - vacuum insulating technology means that beverage containers are better than ever before at keeping your drinks hot and cold for longer. Check out the thermoses shelf life when it comes to heat retention, especially if you want something that will keep your coffee warm all day and not just for a few hours. Some can do the job for 24 hours, others for around five so decide which you need. On the whole, most will feature double-walled stainless steel construction which has the added benefit of also being cool to the touch while preventing liquids from sweating.

Delivery System - it's a simple enough observation but many people might forget to think about how the coffee gets from the flask into their mouth! You don't want to be spilling hot coffee or soup all down your chin on the commute into work. Do you prefer to have a detachable drinking cup built into the design? Would you like a sipping hole or adjustable mouthpiece or a simple twist and unscrew lid? How you manage and operate, as well as seal and store your Thermos while you're traveling are important features to consider.
Leak Proof and Spill Proof - these two features are not both a guaranteed and you don't want to find out the hard way after throwing your Thermos into your gym bag only to retrieve wet coffee strained shorts that your lid is most definitely not leak-proof! The best coffee flasks should, of course, be able to withstand wear and tear and everyday rigors but to be absolutely sure, go for something that you know has been adequately drop tested and which features a leak-proof seal among its key selling points.