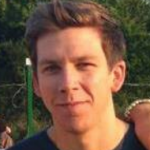 Subscription boxes are an intriguing thing that has been around for a number of years, with the first thought to be the Sampler box that was introduced in 2004. Even though most reading this will probably know exactly what a subscription box actually is, for the uninitiated it is worth explaining.
A subscription box is a regular delivery of niche-specific products. As well as a great marketing strategy for promoting new and select products, they are also a great way to simply distribute products.
They make for great gifts, particularly when it comes to the hard to please men in your life. So, in this guide, we will highlight what we feel are the 14 absolute best subscription boxes available that any self-respecting man should have in his life.
The Best Subscription Boxes For Men