Best Subscription Boxes Every Man Needs in His Life in 2022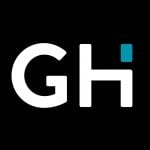 This product guide was written by GearHungry Staff
Last Updated
March 26, 2018
GearHungry Staff
GearHungry Staff posts are a compilation of work by various members of our editorial team. We update old articles regularly to provide you the most current information. You can learn more about our staff
here
.
GearHungry may earn a small commission from affiliate links in this article.
Learn more
Subscription boxes are an intriguing thing that has been around for a number of years, with the first thought to be the Sampler box that was introduced in 2004. Even though most reading this will probably know exactly what a subscription box actually is, for the uninitiated it is worth explaining.
A subscription box is a regular delivery of niche-specific products. As well as a great marketing strategy for promoting new and select products, they are also a great way to simply distribute products.
They make for great gifts, particularly when it comes to the hard to please men in your life. So, in this guide, we will highlight what we feel are the 14 absolute best subscription boxes available that any self-respecting man should have in his life.
The Best Subscription Boxes For Men
Bespoke Post Subscription Boxes For Men

First on our list of best subscription boxes is Bespoke Post. They offer a choice of subscription boxes each month and based on your likes and dislikes suggest one that you might like. There are normally around seven available at any one time and if one doesn't suit your tastes or the tastes of who you are ordering it for, you can choose another.
The great thing about these boxes is that they all have particularly masculine themes, such as beer brewing, aged liquor, grooming products and travelling accessories. At under $50 a month, they are a great way to try out new things and get a taster for new products.
The Original Craft Beer Club Subscription Box

The popularity of 'craft beer' shows no signs of decreasing. They are everywhere and for many men, they are a big part of life. Some have their own particular favourite brands, while others prefer to go on a journey, tasting different beers from here, there and everywhere. This is why that special beer lover in your life might just appreciate a subscription to The Original Craft Beer Club.
They offer 12 beers a month, split up into 4 different styles with 3 of each. These subscription boxes do not just include local craft beers, but those from around the world.  You can order anything from 1 to 12 monthly shipments of these great boxes.
BattlBox Subscription Box For Men

Some of the boxes on this list could be seen as being a little…how do we say this without causing offence? Soft. Soft and for the faint hearted. BattlBox, to be clear, is not one of these soft-boxes. For the man in your life that likes all tactical and survival gear and definitely not for anyone of a weak disposition or faint-hearted, it is for those who are looking to survive at all costs. 
What exactly is included in the BattlBox? According to the website, it's not samples that's for sure. They are fully functioning, tried and tested in the field, tactical, survival and EDC gear, as well as many other different things too. Like most subscription boxes, they suggest things they are sure you will like and send them to you or the chosen recipient.
Scent Bird Subscription Box For Men

Male grooming is something that has evolved over the years and is an important part of every self-respecting man's daily routine. To help you get a super gift for the man in your life, by catering to their grooming ritual; Scent Bird from New York has an exclusive monthly cologne subscription box available.
As self-explanatory as it sounds you simply order a box and choose the best men's cologne you or they might like to try each month and they get a month's supply of the cologne in portable spray bottles. The first subscription box comes with a free case for the refillables received each month.
MyGeekBox Subscription Boxes For Men

Subscriptions don't always have to include useful things. Sometimes they can just be trinkets and novelty items that will make someone smile and laugh. For the geeky man in your life, MyGeekBox offers a subscription box of this type. Although it may not seem a lot to you, to geeks collectible items particularly of their favourite characters, comics and games are really cool gifts for nerds.
Every month is a mystery, with the items all chosen by geeks for geeks everywhere. Although you can never be sure what will be included in a box, you know that there will be anything from four to seven collectible items worth over 40 bucks. 
Mantry Subscription Boxes For Men

Although most subscription boxes listed here are available every month, not all of them are. The Mantry subscription box, for example, is available every two months. What is Mantry? It is a box that brings a specially curated selection of food products to your doorstep or the doorstep of the man that likes to eat, the subscription is a gift for.
All boxes include six items sourced from all over the country and are part of a theme, such as Bourbon BBQ and Bacon Nation, as example. Along with the samplers to try, they also include some interesting editorial stories and a selection of recipes to try using the ingredients.
MistoBox Subscription Box

Who doesn't like a good cup of coffee in the morning to start the day, or a good cup of coffee after breakfast, or a great cup of tea just about any time of the day? For that hard to buy for man, MistoBox is a great introduction for him to some of the finest coffee he will ever taste.
The coffees they choose are based on the likes and dislikes of their subscribers or a choice of the coffees in their 500 plus collection through BrewQueue. The coffee is then roasted and packed and sent direct to their door. Only real coffee aficionados should be treated to this subscription box. However, if you have been trying to encourage that one guy in your social circles or your significant other to get serious about coffee and find the joy in the best coffee beans roasted to the best degree to make the perfect cup, then gift him a MistoBox subscription. Definitely a worthy member of our best subscription boxes list.

Vinyl records, it would seem, have never actually died out. In fact, over the last couple of decades there has been a strong renaissance of vinyl over the more cutting edge digital downloads and CDs. Capitalising on that increased interest is what is considered to be one of the best, if not the best, Vinyl Clubs around – Vinyl Me, Please
Depending on the size of subscription you order, you can either gift your friend or yourself one, three or twelve exclusive vinyl records every month. Along with the vinyl though, you get the same number of original prints of the for each vinyl and a selection of cocktail recipes. What more could anyone want from a record store day that doesn't involve leaving the house and waiting in line. Just get a good portable turntable from our list and start enjoying. 

The name Sprezza, pronounced Spret-sa, is Italian and means stylish or dapper, without seeming to try. Therefore, the SprezzaBox is an exclusive monthly subscription box filled with the latest and best hand-picked fashion accessories for the man in your life who likes to look his very best at all times.
Based in New York, when you order a box from them, they will choose five to six different items including the likes of pocket squares socks, ties and various grooming products. All are included in the subscription price and all can be kept. A perfect stylish gift.
LootCrate Subscription Box

LooteCrate is one of the longest running subscription boxes on our list and with good reason. For all things niche and geeky, LooteCrates are the perfect gift for that comic book or fantasy nerd in your life. They contain various mystery items. Some useful, some less useful and fun.
The key thing is that they have a theme and items included in that specific LootCrate all relate to the theme in some way. It may be a selection of bobble heads, figures, t-shirts and other similar items. So if a special man in your life enjoys all things related to geeky stuff or has a particular interest, there may be a monthly LootCrate that is suitable just for him.

Some subscription boxes revolve around one singular item or theme. Take the dazzling and intriguing Zoraab Kit as a great example. These subscription boxes revolve around socks – men's socks. Now, before you scroll quickly away thinking that is just about the most boring thing you have ever heard, please continue reading and check out their website.
These men's socks aren't the normal white sporting numbers or the grey and blue smart dressy socks you may be thinking of when you hear the words men's and socks. These are a whole world away from those plain socks and are proper fashion statement, LOOK AT MY ANKLES AND FEET socks. They can be customised to fit a man's particular style, but we think the more fun, the better. Make them look, make them look DAMMIT!

Following on nicely and aptly from the above, is the MeUndies Membership box. Yes, we are talking underwear undies here. Every month, get that special guy a new pair of undies. There are three distinct plans to choose from – Classic (for the guy you know doesn't want to be daring in the underwear department), Bold (for the guy who maybe wants to break from the tired and boring neutral colours) and Adventurous (for that guy that wants to really make a statement of intent and personality with his choice of underwear).
It is not just men who are catered for, so you could opt for their Matchmaker service to buy undies for yourself and him that match, so you can look just the cutest – just the cutest!
Menlo Club Curated Monthly Package

Menlo House is the online retailer for all things super cool Five Four Group clothing and accessories. If you have a man that you are buying for that likes looking his best and takes it very seriously choosing the very trendiest and best clothes, the monthly curated package from Menlo House might just be the right gift for them.
Every month you get at least two different items from their range of Five Four, Grand AC and New Republic items. One of the great things with this service is the fact that the recipient can exchange items that don't fit as they should for smaller or larger sizes and they are free to cancel or even just pause the membership.
Sign Up Now
GET THE VERY BEST OF GEARHUNGRY STRAIGHT TO YOUR INBOX