Best Cafetieres in 2022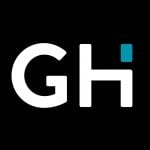 This product guide was written by GearHungry Staff
Last Updated
July 10, 2018
GearHungry Staff
GearHungry Staff posts are a compilation of work by various members of our editorial team. We update old articles regularly to provide you the most current information. You can learn more about our staff
here
.
GearHungry may earn a small commission from affiliate links in this article.
Learn more
You don't just enjoy coffee, you live it. Flavored or straight-up, iced, hot, steamed, frothed: the coffee connoisseur vocabulary rings especially loud with you. You're after the cream of the crop, and you know that a cafetiere is the way to get there. Bold, full-bodied flavor and an enriching experience are the direct effects of a punch-you-in-the-mouth cup of coffee from a quality cafetiere. As usual, your mates at Gear Hungry have hooked you up with a delectable top ten list, complete with your most frequently asked questions waiting for you at the finish line.
The Best Cafetiere
Bodum Chambord French Press (Cafetiere)
Bodum is often the head-to-head competitor with KONA, our top pick. After setting these apart from one another, it was a close call. Bodum focuses on a three-part filtration system, including a spiral and cross plate setup, ensuring you get all the flavor, with none of the grinds. Thanks to the glass basin, oil won't hang out for long, making it far easier to clean. Bodum didn't really put any effort into the handle: it's flimsy and requires constant tightening, without much of a sturdy grip in the first place.
Bodum Chambord holds the heat of your coffee or tea exceptionally well. Part of the plunger cap is to thank, but as a drawback, you're going to have a very slow pour compared to other models. This comes in sizes from 12 to 51 ounces, thought between cost and value, the 34 ounce model was the sweet spot: not too big for single or dual use, packs enough space when you have unexpected guests. Bodum also slapped some stainless steel clawfoot pieces, keeping this from tipping over. For more great items like this one, check out our list of amazing cold brew coffee makers.
Key Features:
Stainless steel and glass make
Patented safety lid
Makes up to 8 cups of coffee
Stainless steel plunger and mesh
Specification:
Brand

Bodum

Model

1928-16US4

Weight

1.46 pounds
Stainless steel clawfoot bottom keeps this stable to prevent spilling
Excellent heat retention
Handle is a bit flimsy; will require tightening
Thin slats along plunger cap; slow pour
Mueller French Press (Cafetiere)
When it comes to coffee, everyone has a preference, but French press coffee is one that has won the hearts of many coffee lovers. It may be the rich taste, glorious aroma or heavy coffee concentrate, or maybe it's the simple task involved in brewing up a pot. Well, the Mueller French Press Double Insulated Stainless Steel Coffee Maker is no ordinary French press maker. It delivers professional-grade coffee to individuals who know their coffee, and exactly how it should taste. Designed and engineered in Germany by the Austrian company; Mueller, the pitcher is sturdily designed with a double insulated body. This keeps coffee hotter for longer periods of time, with about 60 minutes more assurance of piping hot coffee to be assured of.
Amazingly, even though the interior is built to keep the coffee satisfyingly hot, the exterior stays cool enough to touch without burning the hands. The part that works real magic is the 3-layered filter system. It traps even the tiniest coffee grounds, ensuring the fullest flavor. What's more, each filter is sturdily made with stainless steel and a mesh filter that ensures the coffee grounds are separated from the dark liquid. The large 32oz container has a generous capacity that should serve 3 to 4 people. And as a bonus, each purchase comes with a travel canister that has the capacity to hold enough coffee grounds for two rounds of brewing. You may also like some of the best latte machines from our list, so check them out.
Key Features:
Durable and sturdy build
Can be used to make and store other drinks
Coffee stays hot longer
3-layered filter system
Specification:
Brand

Mueller

Model

MU-SSHYDPRESS

Weight

2.2 pounds
Secura Stainless Steel French Press (Cafetiere)
Who doesn't love stainless steel? Secura French Press comes with its perks, but the primary drawback of not being able to see how much coffee you're packing. Even when you pop a top, reflections from the interior can distort your view. On the plus side, even if you throw this across the room (not that you would), it's just going to bounce right on back. This is the definition of long-lasting quality: a 10/18 stainless steel build, easy to clean, and a durable plunger.
Thanks to the three-step filtration system, you get a smooth brew every single time. The stainless steel filter is sturdy and built to last, but you run into a tidbit of an issue with the spout. It pours very quickly and has a wide range, so if you're throwing additives into your coffee, we recommend doing so after you pour your coffee out. When you pair all the pros and cons together, this is an ultra safe bet to ride on, while keeping luscious fields of green bills in your wallet. Be sure to combine this with a cool milk frother from our list. 
Key Features:
3-Layered Stainless Steel filter
1000ml capacity
Bonus stainless steel screen
Sturdy double-wall construction
Specification:
Brand

Secura

Model

SFP-34DS

Weight

2.4 pounds
Three-step filtration system for a consistent brew
Super easy to clean
No way to see how much coffee is left
Wide spout pours faster than expected
Coffee Gator's Vacuum Insulated Cafetiere System
We were super excited about this system, and while we initially thought it would have ranked higher after testing, it's still a viable and excellent system. Coffee Gator uses vacuum-sealing technology, giving you better heat retention. That's partially due to the 304 stainless steel construction, which gives a nice weight to the bottom, keeping it on the counter instead of in your lap from a gentle nudge with the coffee table edge.
It's not all sunshine though; using the vacuum seal too quickly will suck up small grind particles back into your brew, and nobody wants that. If used right, the two-step stainless steel filtration system will do its job, but it's finicky. Along the top, the circular cap to the plunger is low quality and frail, so be careful you don't break it when handling. As an added bonus, you get a small canister to store extra grinds or fresh beans in. This is indeed a great product for real coffee lovers.
Key Features:
Double-walled stainless steel insulation
Vacuum layered and double filtered
Tough, durable and rust-proof
Includes mini-canister for coffee grounds storage
Specification:
Brand

Coffee Gator

Model

SYNCHKG107962

Weight

2.3 pounds
Comes with small canister to store beans/extra grinds in
Seriously long heat retention thanks to the vacuum seal
Improper use of vacuum seal sucks grind particles into brew
Plunger cap is frail and loose
KONA French Press Cafetiere
Our top choice, the number one pick by most Amazon customers, is KONA's French Press. Using all the traditional elements of a cafetiere, you get nothing but the basics when it comes to function, and a tiny bit of flair on the exterior. The filter screen is made of stainless steel, but over time and stress, it's going to bend a bit and need to be replaced. While the press itself will last you for a decade or more with proper use, replacing the screen can be a bit of a pain.
It's not our editor's choice for nothing: it's ultra affordable. There's also an ergonomic handle that allows easy pouring, keeping your hand from slipping when it's a full batch. That little plastic ball on the top of the spire plunger does get loose from time to time, so you'll need to adjust it when you're cleaning the machine. This is as easy and luxurious as it gets, gents. You owe it to yourself to experience an enhanced coffee nirvana: get on the good foot with it. To make the most of it, choose one of the top coffee beans from our list.
Key Features:
Reusable steel filter
Controlled pouring spout
Insulated exterior
Specification:
Brand

Idylc Homes

Model

IDHCN-FP0011

Weight

14.1 ounces
One of the most affordable, high-quality cafetieres ever made
Ergonomic handle prevents slipping
Spire cap (top of plunger) gets loose, needs frequent adjustments
Stainless steel screen is opted to last for one to two years
Le Creuset Stoneware French Press (Cafetiere)
All about durability, sparing no detail to be left up to chance. Taking the silver medal in this race is the Le Creuset model, coated in an enamel over the porcelain construction. While porcelalin is obviously more fragile than plastic and stainless steel, if you care for it properly (no quick bumps in the sink, etc.), you'll have this for far longer than any other model on our list. Thanks to the build, it's so simple to clean that you'll be saving loads of time compared to other cafetieres.
That construction also holds heat a lot better. From the seal along the plunger top and the narrow end of the spout, your coffee will stay hot for longer. Two-step filtration flows through the stainless steel netting, slowly separating grinds from coffee. As you may have guessed, this is a bit pricier than other models, but you get what you pay for. In this instance, it's a long-lasting, truly dishwasher safe model. You may also be interested in the best cold brew coffee from our list, so don't miss our comprehensive guide.
Key Features:
All stainless steel plunger
This one is actually dishwasher safe
Two-stage filtration system for smooth coffee
Specification:
Brand

Le Creuset

Model

PG8200-054P

Weight

1.2 pounds
Insanely easy to clean; coffee oils don't seep into the enamel finish
Controller thermal shield to keep your coffee hot
High cost
Easier to break than plastic, but keeps longer with care
Bodum Brazil French Press
Bodum's back in the news with their affordable and confusingly-titled Brazil French press coffee maker. While the name is a bit backwards, everything about this model is straightforward. You get a three-step filtration system made of 18/10 stainless steel, equipped to an easy-to-use plunger: minimal effort, maximum output. This one is primarily made of plastic, and as we'll cover in our guide, plastic can be a pain to clean. This model is no different.
The hollow section in the base makes this top-heavy, so a light bump when it's resting on the countertop could spell certain disaster for your freshly-made pot. For such a small price, you get a large capacity of 34 ounces, all held strong and steady by the wide and tough handle for maximum grip. Straight to the point and reliable; what else could you ask for? Our selection of the best coffee thermoses features more great products like this.
Key Features:
34 ounce capacity
Three-step stainless steel filtration system
Wide handle for maximum grip
Specification:
Brand

Bodum

Model

1548-01US

Weight

1.17 pounds
Ultra affordable
Quick plunge and sturdy handle
Hollow base makes this top-heavy
A pain to clean
SterlingPro Double-Wall Stainless Steel Cafetiere
We're dipping into the second tier of products; SterlingPro gives us something to be excited about with this double-wall stainless steel cafetiere. Everything is made of 18/10 stainless steel, and while it's stated as rust-free if you throw it in the dishwasher, don't count your chickens before they hatch. We always recommend hand-washing. Simple to use, pour, and clean, it's a winner on almost all fronts.
SterlingPro can't seem to make up their mind on the price. At the time of writing this guide, they had a killer sale price, but it's been known to fluctuate heavily in the past. That being said, getting a reliable two-step filtration system and a practically indestructible cafetiere is exactly what we were looking for, and SterlingPro didn't fail on that account one bit. One liter of coffee, zero grinds from its first use to its thousandth. Find more great products like this by checking out our list of the top pour over coffee makers.
Key Features:
Double wall construction for excellent heat retention
18/10 stainless steel construction
Two-step filtration screen system
Specification:
Brand

SterlingPro

Model

SSFCP-1-1L

Weight

2.2 pounds
Wide plunger handle and sturdy handle; super easy operation
Very simple to clean; quick-drying
Stated as dishwasher safe and rust-free: hand-wash only
Wide price/sale fluctuation
Frieling Double Wall Stainless Steel Cafetiere
All one piece, all completely reliable. Frieling comes in swinging with a high price tag, but that's because they know the quality they're packing. The brushed 18/10 stainless steel exterior keeps this anti-reflective and simple to wipe down. In fact, from top to bottom, the entire thing is simple to clean, including the two-step filtration system. You always get a bit hesitant with two-steps when you know there's three-piece systems out there, but they did a flawless job at keeping a smooth brew each and every time.
This solid build does maintain heat, thanks to the double-wall interior, but it also gets a bit of that heat surging through to the handle. You could squeeze about four small cups of coffee out of this, giving the 23 ounce capacity a run for its money. This is the perfect size for single use with the prospect of unexpected company. To top it all off, you get five years to detect manufacturer issues thanks to the included manufacturer's warranty. What have you got to lose? We have also reviewed the top coffee machines on the market today, so make sure you check them out.
Key Features:
23 ounce capacity
Double wall construction keeps excellent heat retention
Five-year manufacturer warranty against defects
Specification:
Brand

Frieling

Model

243

Weight

2.4 pounds
Brushed stainless steel is massively simple to clean
Flawless two-step filtration system
High cost
Solid build, but handle will become slightly hot to the touch
Bodum Columbia Thermal French Press
Insulated beyond belief, simple to clean, and sporting an impressive three-step stainless steel filtration system: why didn't it rank higher, you ask? Price. Stainless steel is expensive enough, but when you throw in these extra features, you spike that price tag even more. Those benefits are worth it, including the double wall construction to prevent heat from escaping, and the patented safety lid, preventing accidental spilling and burns.
Bodum Columbia holds up to a 34 ounce capacity, and is seriously built tough. If we had to rank it, it's the second-strongest build on this list, all thanks to the flimsy plunger. You can feel it skate to the side of the filter when using it; it's a bit delicate. To top it all off, it's heavy enough that it's not going anywhere, and an absolute dream to clean out. Make sureto combine this with first class coffee beans and coffee grinder from our list.
Key Features:
34 ounce capacity
Sturdy handle gives you command over the cafetiere
Three-step stainless steel filtration system
Specification:
Brand

Bodum

Model

1308-16

Weight

1.92 pounds
Patented safety lid to prevent accidental burns
Very easy to clean, partially due to the unique shape
High cost
Tiny plunger system; awkward to clutch
Bodum Brazil French Press Alternate Model
When it comes to these cafetieres, if you get a good cup of smooth brew out of them, they've done their job. Bodum didn't focus on the frills, which is why their alternative model to the Brazil French press piqued on our list. It goes for roughly the same cost as its sister product, but also comes with a few of the same issues. Mainly, the spire cap is flimsy, and the plastic build is harder to keep clean than glass or stainless steel.
You do get an improved handle, giving you command over your pour, which will be kept super smooth thanks to the three-step stainless steel filtration system. It makes a damn good cup of coffee, and only takes three minutes to fully steep, getting the caffeine into your bloodstream that much faster. If you're still not sure what you're looking for in a proper cafetiere, continue reading our buying guide for all the information you need to know.
Key Features:
34 ounce capacity
Three-part stainless steel filtration system
Wide handle for total control over your pour
Specification:
Brand

Bodum

Model

10938-01B

Weight

1 pounds
One of the most affordable models on our list
Only needs a three minute steeping process
Difficult to keep clean
Flimsy, low quality plunger cap
Cafetiere Buying Guide
Coffee has come a long way, but the basics are still hanging around and for good reason. A quality cafeteria is your Sunday morning companion, the bringer of sweet, velvety-smooth coffee. We took the steps to ensure our list is on-point, and explain everything from the internal components, right on down to proper cleaning, care, and a bit more information on how to get that perfect brew.
How we Chose Our Selection of Cafetieres
We put our best to the test and did away with the rest. Coffee isn't just a morning beverage: it's a way of life. It may be a cheesy line, but it's true. If you're the type that turns into a good cup of java when the going gets rough, we feel you. We put that mindset into action and used the following criteria to compile our list.
Quality of the build
Overall cost
Brand and reputation
Warranty information
User reviews
Materials used
Personal testing
If it's killer, it's on this list. Your days of waiting on standard coffee machines are over: let's get into everything else you need to know before clicking checkout.
Features To Look For In Cafetieres
Material - Plastic, stainless steel, acrylic: they're all something you can expect to see in the primary make-up of your cafetiere. The materials really matter when it comes to the spire of the plunger. Inspect how thick and durable certain parts are, and what they're made of, so you can get a good feel of how long this is going to last you, and how well it's going to work.
Design - This is all about function, my friend. Ease of use, ease of cleaning, and just getting a good cup of coffee are all dependent on a good design.
Size - Brewing for one, or are you getting a cup for your mate? Don't be greedy, friend. Get a cafetiere that can fit between two and four cups of coffee, and you'll be able to impress your friends and family with the best cup of coffee they're ever had. Single serve or small batch cafetieres usually run a touch cheaper as a heads-up.
Ease of use - They appear easy to use, right? This refers to how easy it is to depress the plunger and clean, how much resistance it's going to give you, and how quickly it's going to separate your grinds from your delicious coffee.
Durability - These don't have to be absurdly expensive, but even if you go for a higher-end model, they all have a lifespan. If you hand wash your cafetiere and use it properly, you'll have this for a decade or longer. They're just about as simple as it gets; less moving parts, less that can go wrong.
Features - Additional features are something to look for, but mostly because they're going to impact the price. You're mainly after one thing here: a killer cup of grind-free coffee. As long as it does that, the rest are just added bonuses.
Filtration system - In our guide, we usually refer to it as metal mesh netting. This is the real hero of the cafetiere: it separates grinds and water, extracting every drop of deliciousness from each grind, and keeping your cup smooth and free of debris. For the most part, encountering issues with these are usually at-fault of the user, by pressing down too quickly.
How To Use A Cafetiere
If you're new to the luxurious world of cafetiere coffee, here's a basic introductory guide to making an excellent cup in five minutes. Bookmark this page just in case you forget how to brew that perfect cup of cafetiere coffee.
Rinse the basin with hot water.
Measure your coffee by scoop; there's a science to this. If you used your grinder and made too much coffee, save the rest for later. If you're a first-time cafetiere user, you aren't sure what you preferred coffee intensity is yet, so you'll want to leave room to experiment here.
Boil water with a smart kettle, ideally. You can also boil it with a simple saucepan if you prefer. Get it rolling, and get ready to pour.
Pour it into the basin and leave it for up to five minutes.
Stir to incorporate fiber and coffee oil together. Coffee is notoriously greasy/oily, so you'll want to stir it with a long-stemmed spoon to ensure it all melds back together.
Slowly depress the plunger. Go too fast, and you're going to create immediate and immense pressure. Coffee grinds and water will get in between the outer ring seal of the plunger, and will basically render what you're doing completely useless.
Give it a few seconds, and pour it into your cup. Boom: you're spoiled rotten with the best cup of coffee you've made in years.
How To Wash A Cafetiere
It can take a little bit of practice to get this done without spending too much time, but basically, here's what you do.
Remove the plunger and remove all of the grinds/tea leaves from the metal mesh netting. Inspect it to ensure that there's nothing sitting around the edges.
Follow the same with the basin, checking for grinds and debris. Once all cleared out, put on the side of the sink.
Fill one side of the sink with hot water and soap. It's not recommended to throw these in the dishwasher, as a heads-up.
Submerge the plunger and basin separately, and allow them to soak for three or four minutes. Coffee bean/grind grease is very stubborn and difficult to get out of materials such as plastic and stainless steel.
Use an abrasive plastic bristle brush. You're going to scratch up your basin's interior along the walls, which will not impede the function in the slightest. You want to get all traces of grease out, and it takes a forceful hand to do so.
Remove both components after they've been scrubbed. Use the sprayhead of your kitchen faucet to thoroughly rinse them, ensuring that no more soap bubbles or residue are visible. Be certain to inspect the unit; nobody wants soapy coffee.
Air dry. This cannot be stressed enough, you have to air dry, not simply pat dry with a towel or face cloth. Air drying helps to preserve sanitation. You're ready to rock again.
Cafetiere FAQ
Q: Can my Cafetiere go in the dishwasher?
A: It's not recommended. There's not going to be a heat problem or warping issue, but it's just not going to clean it properly. The biggest issue is that using the dishwasher and then leaving it overnight can cause rusting on your metal mesh net, which renders it useless and wastes your money. Not to mention, coffee grease is stubborn as can be and requires some elbow grease in order to actually remove from your cafetiere properly.
Q: Can I put my Cafetiere in the microwave?
A: You would think yes, since it's holding boiling water and isn't inputting chemicals into your food, but the answer is no. Microwaves are far different than boiling water. Microwaves will extract plastics from your cafetiere basin, blend them into your food, and the effects of BPA and other chemicals in your body is not good. It's not worth the convenience. If you want to reheat your coffee, throw it into a porcelain cup and nuke it for a bit, but don't put the entire cafetiere in. If your head is saying, "I want to save on dishes," you'd be throwing it into a cup anyway, so there's no additional cleanup. One last thing to add: check for stainless steel components, like the upper ring on our #1 pick. Not microwave-safe, you know?
Q: What is a Cafetiere?
A: A cafetiere is also known as a French press. This method of brewing coffee has been around for centuries prior to drip coffee makers, giving an old-world feel and flavor to every glass. If this is your first time perusing the market for a quality cafetiere, you've yet to experience the palette-smacking boldness of pressed coffee.
If you go anywhere else other than your kitchen for a cup of coffee, 99% of the time, you're going to get a hastily-made cup from pressure makers, and drip makers, and often wonder why your cup tastes watery. French presses, or cafetieres, change the game. We should warn you, these are going to spoil you rotten.
They use a method called full immersion. Mix the grinds with the hot water. You let them rudiment for a while, and within about five minutes, you use the plunger to extract coffee from the hot grinds. Pressing downward, you pull loads of dietary fiber and nearly every drop of that rich coffee flavor from those grinds. It's literally thicker, denser coffee, and that's a good thing. They don't call it full-bodied for anything.
Q: Which coffee is best for a Cafetiere?
A: Okay, so you know that most of the coffee in supermarkets and restaurants are arabica beans. It's the global coffee type of choice, but for cafetiere users, there are a few other viable options that will give you a wide range of flavors and bodies.
There are different attributes to arabica coffee depending on where it's grown. Check out micro-roasted brands, or simply look at our coffee bean buying guide to get a good feel of what's out there. Many cafetiere users love using Colombian beans for a bolder flavor while reducing acidity. This allows you to enjoy more coffee every day, if you're not going to get the jitters from caffeine, that is. Lower acidity means less amino acid disruption in your gut.
It should be noted that espresso beans or ground espresso are not good to use in a cafetiere. Due to the brewing process, you're going to get grinds throughout your cup, and nobody wants that. If you're a full-on coffee lover, you can check out our guide on varied coffee-related gifts for men, and find a few gadgets along the way that make the whole process more enjoyable and rewarding for you.

Q: What is Cafetiere grind?
A: It's not what you find in pre-ground coffee canisters, that's for sure. Because you don't want little shreds of coffee grinds finding their way into your actual cup of coffee, you have to go for a more coarse grind than usual.
Most grinders come with dial settings for one through ten. This controls the gap in the blades and motors, allowing you to change the size of the grounds. For a cafetiere grind, you simply make them more coarse than, say, instant coffee or the like. You'll have to leave your coffee for a few moments to get all that goodness out of the grinds, but it's totally worth it.
Q: What is the difference between Cafetiere coffee and filtered coffee?
A: It's primarily how they're made. Cafetiere coffee, or coffee made in a French press, is "full immersion" coffee, meaning you're throwing the grounds right into the water. They marry, meld, blend, and other words that mean combine. You let it sit for a few minutes (usually around three to five), and then you begin separating the two. By pressing the plunger or whatever system you have, you'll extract the coffee from the grinds, separate the two, and you have coffee.
Filtered coffee is as you would expect: it's filtered. If you're like most of us, you either started or continue to use a standard coffee maker, and use filters for it. This removes a lot of the fiber from coffee. While you're still going to get approximately two grams per serving (which can be about 10% of your minimum daily fiber intake requirements), you're actually leaving a lot of it in the grinds. Nobody ever thinks about it, but most of that fiber is getting reabsorbed into the grinds.
Cafetiere coffee is full-bodied because you're squeezing everything you possibly can out of those grinds. Thanks to the metal mesh screen, you're able to transmit fiber through those little slats, without bringing coffee grounds into your otherwise smooth cup. Cafetiere coffee is fuller, has a richer or more potent flavor, and eliminates the associated risks of using bleached coffee filters.
Q: Can you make tea in a Cafetiere?
A: It's not all about the coffee connoisseurs: if you're all about making custom craft teas and getting the best flavor and brew out of them, then we're right with you. You can absolutely make tea in a cafetiere; replace the grinds with raw tea leaves, and use the press in the same fashion, and you'll be good to go. If you're using standard or larger tea bags, this will be an even easier process.
As a word of the wise, your tea leaves may get stuck in the filtration system due to their random size. Coffee grinds have a uniform size to them (mostly), but tea leaves introduce a new set of variables. Keep this in mind when it comes to cleaning, and take the time to ensure they're all out before you shelve it, and use it for a different beverage in the future.
The main issue you're going to run into is flavor drifting. Different materials hold onto coffee and tea extract in varying degrees, which is why you really need to focus on properly cleaning out your cafetiere. If you switch between tea and coffee, especially if you go for a variety of blends, you're going to run into transplanted tastes. Nobody wants to taste coffee when they thought it was green tea, and so on.
Sources:
Sign Up Now
GET THE VERY BEST OF GEARHUNGRY STRAIGHT TO YOUR INBOX