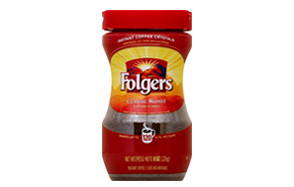 Folgers Classic Roast Instant Coffee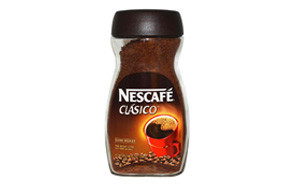 NESCAFE CLASICO Dark Roast Instant Coffee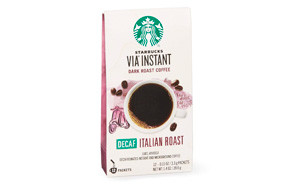 Starbucks VIA Decaf Italian Roast Instant Coffee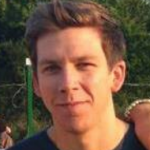 Who doesn't love to start their day with a steaming, freshly aromatic cup of coffee known by many as their daily Joe? Plenty of you probably fancy yourselves as a bit of a home Barista and might have perfected just the perfect brew. No doubt imagining yourself as a bit of a coffee aficionado. You might prefer the French press, the Aeropress or have a fancy automatic coffee machine or maybe you just like it nice and simple. A good old instant coffee with nothing more than hot water from your regular old kettle! If that sounds controversial to you, tantamount to heresy no less, then you've not been sampling the best of the recent flurry of solidly dependable instant coffee's making their way onto our shelves. Just like a fine wine, with a good blend of coffee, you can pick up subtle or intense bouquets of flavors and aromas. There are even instant coffee's good enough to tempt even the most discriminating and self-proclaimed coffee snobs among you so let's take a look at the Best Instant Coffee in today's rocket-fuelled review.
The Best Instant Coffee
Instant Coffee Buying Guide & FAQs
How We Chose Our Selection of Instant Coffee
Before putting pen to paper to prepare our guides, we always consult respected publications in the field as well as extensively reviewing all the available reviews and feedback we can find. That's before a sip of coffee has even passed our lips! It's essential that we present a range of brands and that combine ease of use and convenience and not just taste great. We're reviewing instant coffees, after all, so all the products should be able to be prepared, quite literally, in an instant. No fuss, no filters, no fancy machines, just a spoon, and some hot water! It's also important to pull together a recommended list that can be easily and cost-effectively purchased by everyone reading this review regardless of their locality or their available budget.  That's why you will see some of the big brands sat alongside new entrants and Organic as well as Fairtrade coffees making it onto the list.

Features To Look For In Instant Coffee
Below are some of the key elements to look out for when selecting your favorite instant coffee.
Beans - There are two main types of coffee beans to look out for. They are known as Coffee Arabica and Coffee Robusta. Many companies will use a blend of both although a more gourmet blend will have a greater concentration of or might be exclusively made up from Arabica beans. Arabica bushes which produce these beans can be found globally. The Robusta bean, however, tends to be planted and cultivated mostly in Asia and is known to have a more acidic and bitter overall taste. It will come down to your personal taste and the intensity of flavor that you enjoy at the end of the day.
Roast - You might also see coffee referred to by its roast. Roasting is the process of bringing out the flavor and aroma from the beans which start out green in color but which end up various stages of intense brown. Roasting produces the coffee oil from the bean, and as moisture and oil are drawn out of the bean, it goes from a spongy green into the crunchier and dark bean you are more familiar with seeing being ground and made into coffee powder. You can find light roasts, medium ones, Medium Dark roasts and the most intense being a Dark Roast. A medium roast is associated with an American coffee whereas a dark roast is typified by a French or Italian blend.  They all have their own unique taste and texture, so it's entirely a case of personal preference as to the flavor you prefer.
Caffeine - Generally speaking, a regular 8-ounce serving of instant coffee will contain anywhere from 27 to 173 mg of caffeine with the majority sitting at around the 65 to 90 mg mark. You can of course also go for decaf instant too which will have about 2 to 12 mg of caffeine. So choose your poison carefully as there is quite literally a world of difference in both the intensity of flavor and the possible side effects too of drinking a 40 gm serving of coffee versus a 170 gm one! We're talking rocket fuel!
Convenience - The single most significant advantage of instant coffee is its total convenience. Typically stored in a glass jar with an airtight sealed lid, all you need is a spoon and some hot water, and you can quite literally enjoy a hot cup of delicious tasting instant coffee wherever you are. The whole beauty of instant coffee is that it is very much designed to be convenient.

Types of Instant Coffee
Instant coffee is basically just regular brewed coffee that has had pretty must most of its water content removed. That means that it is still pure coffee and as such, it can be Sustainably farmed and Organically produced just like most things can these days. If drinking Fairtrade coffee is vital to you ethically, then you can certainly purchase high-quality instant coffee that has very much been made with integrity. Other than that, the types of instant coffee that you will generally find are going to be either a fine powder, soluble or more of a crystallized, granular texture.
Spray Drying Instant Coffee
The spray drying technique is an almost instantaneous process. Liquid coffee is quickly turned into instant coffee in no longer than 30 seconds. Concentrated coffee is sprayed into a hot air chamber where it begins to evaporate and form tiny droplets which then dry to form coffee crystals.
Freeze Drying Instant Coffee
This is a better method for preserving more of the full coffee flavor of the beans and will usually be reflected in a pricier and more premium end product. Coffee concentrate is frozen and placed inside a vacuum filled, heated drying chamber. The coffee warms up and goes through a process known as sublimination and which is left behind is highly intense and flavorsome grains of dry coffee.

Instant Coffee FAQs
Q: What is an Instant Coffee?
A: Instant coffee which is also known as soluble coffee is still made from coffee beans that have been roasted and then ground. However, the coffee beans are then put through a further process where they are extracted with hot water to recover the full coffee flavor and aroma. In this respect, it's not dissimilar to using a percolator at home however on an industrial size. Following that, the remaining coffee is dried in two distinct ways and packaged into either a glass jar or sachet ready for domestic sale. Those two processes are detailed below.
Q: How Is Instant Coffee Made?
A: One the coffee extract has been prepared it then needs to go through a further drying process to create the granular, soluble texture of coffee that is characterized as being instant coffee. One technique is known as Spray-drying, and the other is Freeze-drying.
Spray-drying - With spray drying the coffee extract is sprayed directly into a stream of hot air inside a cylindrical style tall standing tower. As the droplets fall, they become a dry, fine powder. In some instances, that powder is then texturized into the familiar granular consistency that is quickly dissolved with hot water. Thanks to the fast drying technique of spray-drying, the quality of both the flavor and aroma are maintained which is what makes this such a popular process adopting by many of the big instant coffee manufacturers.
Freeze-Drying - With this technique known as freeze-drying, the coffee extract is taken and physically frozen at a temperature of about -40 degrees Celsius. It is then literally cut into granules, and those granules are further dried and vacuumed. The more gentle drying conditions and low temperatures protect the quality, taste, flavour, and aroma of the instant coffee produce created.
Q: How Do I make an Instant coffee taste better?
A: This is a serious tried and tested hack that really works and instantly improves the taste of instant coffee. There's also some scientific support to back this up too, and it's no doubt help the rise in popularity of cold brew coffee which seems to be popping up more regularly at coffee shops. First, grab a teaspoon full of your favorite granulated instant coffee and mix that in a coffee cup first with 1 spoon of cold water to create a paste. Then pour over your freshly boiled hot water until the paste from the coffee granules and the cold water has dissolved entirely. This significantly increases the aroma and flavor of your coffee and delivers an altogether better cup of Joe! Add milk and sugar according to your preferences or just savor the taste as mother nature intended! Try – we swear you'll notice the difference.

Q: Can too much caffeine be dangerous?
A: Caffeine has a tonne of beneficial properties which is why its loved by so many and on the whole, it does have incredibly positive health benefits. As with anything, excessive consumption does come with side effects and having too much caffeine can be unpleasant. Starting with the benefits though, caffeine is great for boosting your mood, metabolism and delivering a boost to your mental and physical performance. That's why so many people have a cup when they wake up or just before they work out too.
Unfortunately, some people are more sensitive to caffeine than others and may even have an intolerance to is. Here are some of the symptoms you might suffer from if you have more than a moderate dose of caffeine daily by which we mean 5 cups or more. Side effects aren't all necessary dangerous as such, but they are certainly unpleasant ranging from anxiety and bouts of insomnia to digestive issues or even an addiction! Too much caffeine can also adversely affect your blood pressure and general nervous system, cause an accelerated and more rapid heartbeat which in itself can be alarming and conversely lead to fatigue as you crash and burn.
Q: When is the best time to consume caffeine?
A: Following on from the previous point about whether caffeine can be dangerous, it's not just the amount of caffeine that you consume but also when you drink it that can be important, especially related to the point of insomnia. Investigations into the correlation between caffeine and interrupted sleep patterns concluded that even at six hours before bedtime but even more so at three hours and immediately before, the ability to fall asleep and to stay asleep was definitely impacted. The general conclusion was that for a good night's sleep, limit your last intake of caffeine to mid-afternoon, around the 4pm mark to be sure of a sound night's sleep.