Best Pour Over Coffee Makers in 2022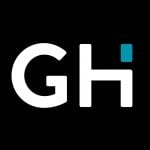 This product guide was written by GearHungry Staff
Last Updated
April 2, 2018
GearHungry Staff
GearHungry Staff posts are a compilation of work by various members of our editorial team. We update old articles regularly to provide you the most current information. You can learn more about our staff
here
.
GearHungry may earn a small commission from affiliate links in this article.
Learn more
Do you know the difference between pour over coffee and regular coffee? Pour over coffee is one of the most popular methods for making coffee across many homes and cafes. In fact, many coffee aficionados believe that pour-over brewing produces the best coffee.
For those who aren't familiar yet, the pour over method is a completely manual way of preparing your coffee. It gives you complete control over every single step of the coffee-making process. You can adjust the coffee grind and pour over coffee maker based on your personal preferences.
For all you coffee lovers out there ready to start manually preparing exceptional coffee at home, we've compiled a list of the 10 best pour over coffee makers out there for you.
The Best Pour Over Coffee Maker
Chemex Classic Series Pour-Over Glass Coffee Maker
Craving a coffee with a rich and bold flavour? This Chemex Glass Coffee Maker is designed to deliver the purest flavour experience for you. The elegantly designed coffee maker is made of non-porous Borosilicate glass, which doesn't absorb any odours or any chemical residues. It delivers only the flavour of the coffee itself. You can also cover it easily and store it in the fridge to reheat later, and it won't lose the flavour of the coffee over time.
This coffee maker also looks stylish in your kitchen with its glass build, polished wood collar and leather tie to finish off.
Key Features:
Features a classic and simple to use design
Allows for coffee to be refrigerated and heated without loss of flavor
Is made of non-porous borosilicate glass that doesn't absorb chemicals
Comes with a polished wood collar and leather tie
Specification:
Brand

Chemex

Model

CM-10A

Weight

11.2 ounces
Hario V60 Ceramic Pour-Over Coffee Maker
These Hario coffee drippers are produced using durable ceramic material in Japan. They have been cleverly designed to deliver hot and flavourful coffee each time. The use of ceramic means the temperature of your coffee remains consistent throughout the entirety of the brewing cycle. The coffee drippers are also cone shaped to enhance the flavour of the coffee, with spiral ribs to allow for expansion of the coffee.
You can use this coffee dripper with either paper filters or cloth filters, depending on your preference. There is one single hole at the bottom where the water flows through, and the taste of the coffee can change depending on how quickly you pour through it. This is a great choice for those of you who are ready for a very hands on coffee brewing experience where you have complete control though out the entire process.  
Key Features:
Comes in a variety of colors to suit taste
Features spiral ribs allowing for maximum expansion of coffee
Made in a cone shape to enhance coffee flavor
Made with ceramic that retains heat during and after brewing
Specification:
Brand

Hario

Model

VDC-02W

Weight

1.07 pounds
Bodum Coffee Maker with Permanent Filter
Not only does it look extremely sleek on your kitchen countertop, this Bodum coffee maker comes with a permanent mesh filter made of stainless steel which helps retain the flavour of your coffee. The Bodum team believe that paper filter can absorb the essential oils and flavours of coffee, which is why all their coffee makers come with stainless steel filters. The carafe has been manufactured using a durable and heat resistant glass material. You can make up to 8 cups of coffee at a time using this elegant looking coffee maker, and it's easy to clean in the dishwasher. You can get it in a variety of colours, but we love the look of the black one ourselves.
Key Features:
Comes with a fine mesh stainless steel filter
Comes in five different colors
Made with temperature-resistant borosilicate glass
Features a cork or silicone band that protects fingers
Specification:
Brand

Bodum

Model

11571-01S

Weight

1.55 pounds
Asobu Copper Insulated Pour Over Coffee Maker
Want to have coffee that remains hot and fresh for up to 12 hours and can be easily traveled around with because of its portable carafe? Sounds like a dream, but all this is guaranteed with the Asobu Copper Insulated Pour Over Coffee Maker. This coffee maker features a double-walled technology that is both insulated and copper-lined which makes it completely heat resistant and helps to keep your coffee hot for up to 12 hours after it has been brewed. This means that even if you're looking forward to a long day at work, you can trust that the Asobu maker has got your back with a fresh and hot jolt of caffeine to make your day.
This maker also comes with a removable collar filter as well as a leakproof, screw on lid that both work to ensure that you get to enjoy the portable feature of this device. What's more, traveling around has never been easier – just forget about buying paper filters as this maker comes with its own stainless steel micro-mesh filter that delivers a crisp and fresh cup every time. Its heat resistant grip makes managing, transporting and heating your carafe easier for you as it protects your hands from getting burnt, and the unmatched durability of this device means that it will last you a lifetime.
Key Features:
Keeps your coffee hot for up to 12 hours at a time
Comes with a leakproof, screw-on lid for easy portability
Features stainless steel micro-mesh filter
Comes with heat resistant grip to protect fingers
Specification:
Brand

Asobu

Model

PO300-COP

Weight

2 pounds
Coffee Gator Pour Over Coffee Maker
This Coffee Gator Pour Over Brewer comes with a hand drip eBook which explains exactly how to use it to produce a fantastically flavourful cup of coffee. The carafe has a mesh filter and is 100% BPA-free to deliver optimum flavour. The excellent coffee you can produce using this coffee maker is exactly what you would expect to find in any high-quality coffee house. In fact, Coffee Gator pride themselves on what they call their 'barista-quality coffee'. Put them to the test by trying out this great looking pour over coffee maker.
All Coffee Gator brewers are constructed in an environmentally friendly manner and are delivered with stainless steel filters. There's no need to worry about the wastage of paper filters or the hassle of cleaning cloth filters with this product.
Melitta Coffee Maker, Porcelain 6 Cup Pour Over Brewer
Pour over coffee brewing was actually invented by the founder of this brand, Melitta Bentz, all the way back in 1908.  That bodes well for its product range! This specific Melitta porcelain drip brewer is cone shaped for maximum flavour and comes with a porcelain carafe that can hold up to six cups of coffee. You can even get cone shaped filters from Melitta to go with it, with the #4 Melitta filter recommended for use with this product. This coffee maker is a good choice for those of you who are often brewing coffee for larger groups, as the carafe can hold up to 36 ounces of coffee at a time.
Hario Wood Neck Drip Coffee Pot
Hario is a Japanese phrase which literally translates to 'King of Glass'. And the brand clearly knows high quality glass, with this excellent heat-treated glass coffee maker. You can only make 1 to 2 cups at a time with this product though, so it may be a better choice for smaller households. The coffee comes out with a rich flavour and the design is quaint and unusual with a stylish wood neck pot. You'll find this product is easy to use, but the cloth filter takes a little more time to clean.
Bean Envy Pour Over Coffee Maker
Bean Envy has grown into one of the top brands in manufacturing coffee equipment and brewing machines. With this pour over coffee maker, the company has once again shown why they belong at the top. The 20oz/5-cup coffee maker features just about everything you could ever want from a leading manufacturer. It has a borosilicate glass material, stainless-steel, rust-resistant filter as its top-range features. The company threw in the silicone base to ensure the stability of the coffee maker irrespective of the surface its placed on.
There are also pouring measurements on the product's sides so that you can keep track of your consumption. Sometimes, even we coffee lovers need a bit of moderation. In addition to slip prevention, the silicone base will also help to retain heat and keep your coffee hotter for longer. Thanks to a wide and shallow silicone base, your coffee should ideally cool down very quickly. Silicone itself is quite strong in the face of heat, so you shouldn't be worried about any damage from a hot plate. Bean Envy Pour Over Coffee Maker is simple to clean, and it makes some awesome Joe too. Surely, Bean Envy couldn't have missed anything else.
Gvode Pour Over Coffee Maker
Perhaps the first thing that you'll notice about the Gvode Pour Over Coffee Maker is its unique design. While many pour over coffee makers incorporate contemporary builds, the manufacturers decided to take things a bit retro with this one. If you live a good cup of coffee and you're also a fan of some throwback design iterations, then you'll definitely love this one.
Design aside, the Gvode Pour Over Coffee Maker also provides many premium features. To start with, it has a heat-resistant handle that will protect you from burns or scalds and makes it easy to carry while your coffee is steaming.
The coffee maker also has a titanium golf mesh filter that will keep your coffee free of any components or bean residues. The stainless-steel build itself is a reliable testament to its long-lasting ability.
The pouring spout also features an elegant, svelte design that makes it easy for you to pour your coffee.
Gvode has touted the product as being able to save electricity, and they also incorporated the borosilicate glass like the previous option. The glass itself is shock-proof and heat-retaining.
The kettle-looking coffee maker comes with level indicators and a 14 oz. capacity. While it's a manual drip coffee maker, rest assured that it is easy to use. You won't need any fixing, so that' something to look forward to also.
COSORI Pour Over Coffee Maker
For less than $30, the Cosori Pour Over Coffee Maker is one of the best-looking kitchen appliances on the market. Not only does it make delicious coffee, but it will also bring life to your kitchen's aesthetic and bring you joy every time you use it. By this point in the guide, you probably know how pour-over coffee makers work, so we won't bore you with the functions. Instead, we want to mention the high-quality materials used in the construction. The glass decanter is made from borosilicate glass, allowing it to handle extremely high temperatures. The filter has two layers of 304 stainless steel that allow fine oils to infuse with your coffee. Plus, it has a wooden sleeve that is cool to the touch, so you can pick it up without burning your hands. This well-designed pour-over coffee maker is a great addition to any kitchen. 
A Guide to Brewing the Perfect Drip Coffee
If you're a lover of coffee and haven't tried it yet, it's time to get involved. Ready to make drip coffee at home and impress your family and friends with the perfect brew? Follow our simple guide below and you'll be a pour over pro in no time:
Start by grinding the coffee beans. We'd recommend a standard medium grind to start with, and then you can adjust based on your preferences.
Measure the coffee grounds and amount of water you're going to use. We'd recommend a ratio of 2 tablespoons of ground coffee for 6 ounces of water. Again, this can and should be adjusted based on your personal preferences (which is the best part of making drip coffee!)
Boil the water. Simple enough.
Wet the coffee grounds. Pour a bit of water over the coffee grounds and let them sit in it and bloom for at least 30 seconds.
Pour the water. The pace at which you pour can adjust the flavour of the coffee quite a bit, so try it at a few different paces until you find one that you like.
Drink up! Sit back and enjoy your steaming cup of exceptionally flavoured pour over coffee!
Looking for more coffee guides? Check out a few below:
Sign Up Now
GET THE VERY BEST OF GEARHUNGRY STRAIGHT TO YOUR INBOX