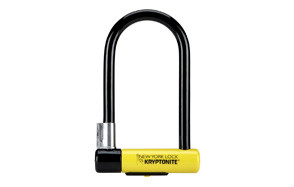 Kryptonite New York Standard Bicycle U Lock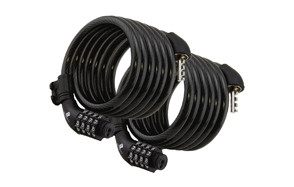 Etronic Security Bike Lock M6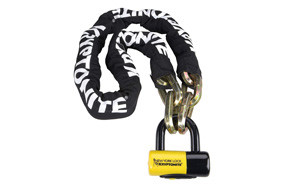 Kryptonite New York Fahgettaboudit Bike Lock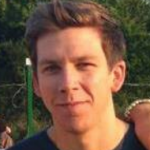 If you're like us, you spent a lot of time picking just the right bike to get you around and it wasn't cheap either. To make sure your new bike stays out of the hands of bicycle thieves you need a lock you can count on. There's a common misconception that just about any old piece of hardware that will attach your bike to a parking meter, light pole or bike rack will do, but in fact an experienced bicycle thief can get through a poorly designed lock in seconds. With that unfortunate fact in mind we present one of our most important 10-best lists to date: the 10 best bike locks of 2020. As always keep in mind that this list represents the consensus opinion of our panel of product review experts.
The Best Bike Lock
Bike Lock Buyer Questions
How We Choose Our Selection Of Bike Locks
Brand - From a selection of the best brands for bike locks in the world, these locks are made by excellent manufacturers acclaimed worldwide. If you are a shopper who relies on brand names we've got you covered.
Price - Purchase is about preference and affordability for different budgets. Our selection of products from used and new have moderate prices and are available with discounts and complimentary gifts. This further makes these items of great value and quality.
Reviews - All the above locks have received rave reviews and recommendations from experienced users. These products come highly recommended with most being bestsellers, easy to use and set up.

Features To Look Out For In A Bike Lock
Size, Weight, and Dimensions of Bike Locks
The size, weight, and dimensions of each product have been taken into consideration, which is especially important for bike riders who are after a lightweight and portable solution. No doubt, most of the top-quality and durable bike locks tend to be on the heavier side thanks to their stainless steel construction.
Types of Bike Locks
D Locks - These locks from appearance are designed in the shape of letter D. There are several types of D locks on the market and the Amazer bike lock is one brand. It is shackle not cable.
Folding Locks - Folding locks come in flexible shapes and sizes. They can be both coils or cords. Popular self coiled folded locks are the Titanker and Masterlock.
Chain Locks - Chain locks are made of steel chains and come as flexible braided chains attached to your bike for secure fastening.
Combination Locks - An alternative to cables and chains are the combination locks. They provide keyless experience and come both as factory preset and resettable combination locks.
Cable Locks - Another type of lock is the cable locks. These are less heavy and are preferred by a wide variety of bike riders. Self-folding cables are on high demand due to easy use and storage.

Bike Locks FAQ
Q: What are bike locks made of?
A: Bike locks are made of quality stainless steel or durable coils and cables.
Q: What is the most secure bike lock?
A: Depending on brand and preference, an all-around option is the chain lock. For keyless lock, it's best to opt for the combination lock whilst the U or D locks are an option for shackles. Ultimately, all locks work best to provide maximum security for your property.
Q: Is there an unbreakable bike lock?
There is no known unbreakable bike lock. Combination locks are not impossible to hack or break into and chains, cables, and shackles are all prone to theft or cutting. These products do not provide a 100% guarantee but enough to secure your properties.