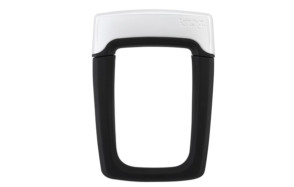 Knog Strongman U-Lock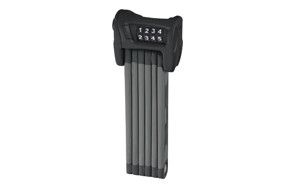 ABUS Chain lock Bordo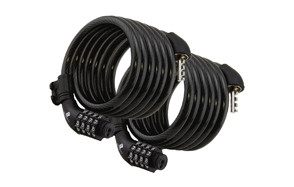 Etronic Security Bike Lock M6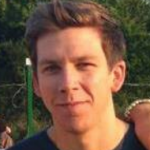 If you're like us, you spent a lot of time picking just the right bike to get you around and it wasn't cheap either. To make sure your new bike stays out of the hands of bicycle thieves you need a lock you can count on. There's a common misconception that just about any old piece of hardware that will attach your bike to a parking meter, light pole or bike rack will do, but in fact an experienced bicycle thief can get through a poorly designed lock in seconds. With that unfortunate fact in mind we present one of our most important 10-best lists to date: the 10 best bike locks of 2019. As always keep in mind that this list represents the consensus opinion of our panel of product review experts.
The Best Bike Lock
Bike Lock Buyer Questions
Q: Which Is The Most Secure Bike Lock?
A: The Standard U-lock has been around for 30+ years for a good reason. It works in all but the most extreme circumstances. A lock like the Kryptonite M-18WL will even stand up to many of those extreme circumstances. So if you can't make up your mind you can't really lose with a high quality U-lock.

Q: Is It Possible To Break Through A Bike Lock?
A: There's no such thing as the impenetrable bike lock, but there are plenty that come pretty darn close. That said it's possible to break through a bike lock. The only question is "How hard is it?" A low end bike lock made of low grade steel will be a relative walk in the park for a seasoned bike thief. However, a well-engineered lock made of thick, high grade hardened steel will give even the most experienced weasel fits and has a good chance of preserving your bike.
Q: How Much Is A Good Bike Lock?
A: That depends on your interpretation of "good." If by good you mean a lock that will stand tall against the most die-hard bike stealing low-life then you'll wind up paying $150. Perhaps even a bit more. If on the other hand you feel that a "good" bike lock is one that will withstand the average quick snatch attempt you can get a very serviceable lock indeed for less than $40.
Q: How To Lock Your Bike?
A: Most bike locks come with carrying brackets that attach to your bike frame. When you arrive at your destination you remove the lock from the bracket and secure the bike by running the lock through the frame and the rear wheel. You may want to remove the front wheel and add that to the 'stack' by putting the lock through the frame and both wheels simultaneously.
Q: What's The Difference Between A 'U' Bike Lock And A 'D' Bike Lock?
A: A U-lock is a D-lock and vice versa. What it's called depends on the manufacturer and sometimes the geographical area you're in.
Things To Consider When Purchasing A Bike Lock
A bike lock is an important purchase because nearly 1.5 million bicycles are stolen each year and most because they simply weren't properly secured. Here are some things to consider regarding bike locks.
Type Of Lock – There are 4 major types of bike lock: the cable lock, the chain lock the anchor lock and the U-lock. Which you select will depend to a certain degree on where you'll be using your bicycle. If you live in a small town with low crime you'll be fine with a cable lock. If however, you live in a high crime city center you'll want the best U-lock or chain lock money can buy.
Key Or Combination – A bike lock that opens by key is quick and convenient there's no doubt. There's also no chance you'll forget the combination. However, keys get lost and if you lose yours it can be a major headache. Combination locks on the other hand have no keys to lose but you will need to make sure you never forget your combination.
Weight – Some bike locks can get heavy. If you spend the better part of the day on your bike toting that extra weight around can be an unnecessary drain on your energy. If you only take your bike out occasionally on short hops or to class and back the weight of the lock shouldn't be a problem. Bike messengers though will want the best lightweight bike lock they can find.
Price – How much you spend on a lock will depend at least in part on how much you spent on your bike. If you have a $1700 handmade beauty it's going to attract a lot of unwanted weasel attention so you'll want a top of the line lock to make sure it's always there when you return to it.

Conclusion
The modern bike lock has managed to keep one step ahead of the world's bike thieves through innovative thinking and high quality materials. If you treasure your man-powered ride do it right and get a high quality lock for it. Any of the ones on the above list are sure to do you proud. We hope you found these bike lock reviews helpful and be sure to check back regularly for more product information and reviews.