Best Camping Pillows in 2022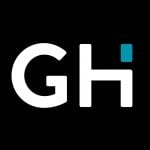 This product guide was written by GearHungry Staff
Last Updated
May 29, 2018
GearHungry Staff
GearHungry Staff posts are a compilation of work by various members of our editorial team. We update old articles regularly to provide you the most current information. You can learn more about our staff
here
.
GearHungry may earn a small commission from affiliate links in this article.
Learn more
The best camping pillow models on the world are on this list, tested (this one was really fun to test), and rank among hundreds of different brands. Basically, we really like these pillows, and need you to understand why they're so important for camping, travel, and even having a spare in the back of the car. Everything from comfort, size, durability, and how to clean them is all coming up, right after the top nine camping pillows and their main features.
The Best Camping Pillow
Therm-a-Rest Compressible Travel Camping Pillow
Whether you're high in the sky, or low in the valley in your tent, Therma-a-Rest hit the target mark for top travel and camping pillow. Crafted out of durable and comfortable polyester, you'll have a breeze cleaning this pillow; either hit it with a damp rag for a quick clean, or throw it in the wash to have it come out feeling brand new. This pillows weighs a total of one pound, but it's able to compress down to snugly fit in carry-on bags or minimalist camping backpacks. When it does puff back up, it's fitted with four inches of comfort, turning any spot into a comfortable makeshift bedroom.
Key Features:
Expands to four inches thick for maximum comfort
Brushed polyester is simple to clean
Ultra compressible for storage
Specification:
Brand

Therm-A-Rest

Model

Therm-a-Rest

Weight

1 pounds
Teton Sports Comfortlite Self Inflating Camping Pillow
This isn't just a killer camping pillow; it's going to self inflate, but shoo away all those old air mattress memories. Self inflating doesn't mean vinyl garbage; Teton Sports made this comfortable with a microfiber top, which also adds to the durability, helps to soak up sweat instead of leave it on your face (don't worry, it's washable), and backed by their ultra dedicated warranty. They say they want you to get back outdoors and enjoy the world, and that's exactly what they aim to do. Tent camping doesn't have to be stressful; the Earth doesn't have to be your pillow. These are built to last, and weigh next to nothing when deflated. Easy to store, easy to use, and quick to wash; you've just found your last camping pillow. You can combine it with one of the camping mattresses from our list.
Key Features:
Self-inflating
Extremely easy to clean
Microfiber top for maximum comfort and sweat resistance
Specification:
Brand

Teton Sports

Model

1039

Weight

11.2 ounces
Trekology Ultralight Inflating Travel Camping Pillow
Trekology Ultralight Inflating Travel Camping Pillow is designed to provide a bit more firm support, while still remaining as soft as possible to leave you feeling refreshed in the morning. This rolls up to be about the size of one pair of balled-up socks, but inflates to cover your whole head, including those little side rolls you do at night. You click a button, and inflate the pillow by mouth. It only takes about 3-5 breaths in total to go from flat to furniture, cushioning your head from the rocky, uneven ground. Hey, nobody said roughing it meant going caveman, right? This one is simple to clean; use a partially wet paper towel, or simply rinse it off under a light faucet spray and leave inflated to dry before storing away. Find more great products like this by checking out our guide to the best sleeping pads for outdoor comfort.
Key Features:
Storage is as small as a rolled-up pair of socks
Weighs a total of 78g
Self-inflating
Specification:
Brand

Trekology

Weight

2.08 ounces
Sea to Summit Aeros Pillow
There's inflatable pillows, then, there's Aeros Pillow. While it's a bit on the more pricey side compared to our top two picks, we believe that you get what you pay for. Comfortable and sturdy, this 500 polyester build gives you a soft place to lay your head down after a grueling eight-hour day out in nature. You're fatigued, you have a few more days ahead of you before you hit the highway back into the city, and you don't want to be useless the next day. This supports, comforts, and also absorbs those little beads of sweat that sit on the back of your neck throughout the night, while you are rolled in your sleeping bag. Don't worry; it's simple to clean, so you won't get any funky smell.
Key Features:
Brushed 500 polyester build for softness
Provides great stability to your neck throughout the night
Takes two to three breaths to inflate
Specification:
Brand

Sea to Summit

Weight

4 ounces
Nemo Equipment Fillo Pillow
No, not that Nemo. These fellas created a serious hybrid pillow, somewhere on the cusp of luxury foam, while still being air inflated. You get bouncy support without sacrificing comfort, aiding you in staving-off neck pain for that hike in the morning. These come in five different shades, so you don't have to be stuck with forest green. When inflated, the Nemo Equipment Fillo pillow weighs a whole nine ounces (you can fit that in your pack, can't you?) and folds up "smaller than a water bottle," according to Nemo themselves. Apart from all that awesomeness, you also get the ability to toss this right in the washing machine. No sink spray hose or baby wipes (they leave lint anyway), and you'll be good to pack it up for next time. You may also like some of these amazing cooling pillows from our list. Check them out.
Key Features:
Pillow weighs a total of 9 ounces
Machine washable
Air insulation blended with luxury foam
Specification:
Brand

Nemo

Model

UNKNOWN

Weight

9.6 ounces
Therm-A-Rest Lumbar Travel Pillow
This one goes on the border of being a camping pillow, and a general travel pillow. Riding shotgun in a grueling car ride? Therma-A-Rest Lumbar Travel Pillow. Plane trip's got you down? You know who to turn to. This pillow comes at a median price, offering massive support for long journeys or sedentary work. (To be blunt, I didn't take this one camping, but I use it at my desk as a headrest to help with RA, and it works wonders.) From the foam and polyester construction, not to mention the fact that it's self-inflating, you get what you pay for, and every penny is worth it. Don't be the downer on your group camping trip that has to sit out the hike after day one; support yourself.
Key Features:
Self-inflating
Comfortable foam and polyester build
Dense lateral support
Specification:
Brand

Therm-A-Rest

Model

040818064382

Weight

2.4 ounces
Teton Sports Camping Pillow in Plaid
Teton's a fan favorite when it comes to camping comfort, and with this Sports Camping Pillow in Plaid, they even threw in a free "stuff sack." This poly-flannel blend comes with standard lumberjack/hipster plaid, which is pretty sweet as long as it doesn't match your shirt. Joking aside, it's comfortable, and breathable. Whether you're using it for travel, or you're actually going to hit the campsite with this bad boy, you'll be supported, comforted, and won't have that nasty sweat buildup on your neck in the morning. Teton's a force to be reckoned with when it comes to outdoor comfort.
Key Features:
Includes a free stuff sack
100% brushed poly-flannel material
Compresses down to a very small size
Specification:
Brand

Teton Sports

Model

1019

Weight

9.6 ounces
Klymit Inflatable Camping Pillow
It's all about storage size, comfort, and support. Thankfully, Klymit understood that before crafting this killer pillow. The one downside to inflatable pillows is their predefined height. Well, Klymit didn't want to play by the rules, so they redefined them. This one comes with a pressure gauge to adjust your level to your perfect height, helping with neck and spine support if you're picky with your pillow height, or your buddies picked a crap spot to set up the tents. This thing is so compact that it weighs under two ounces, fitting into any camping backpack, or pocket for that matter. It's the camping necessity you can't be caught without.
Key Features:
Excellent neck support
Weighs less than two ounces
Adjustable height pressure gauge for versatility
Specification:
Brand

Klymit

Model

12PXRd01C

Weight

14.4 ounces
Camping Pillow Buying Guide and FAQ
Pillows - they seem simple, but in reality, there's a lot that goes into them. This is how we came to our deliberations, broken down into each category. We'll also answer a few of your burning questions regarding camping pillows, and what to do with them.
Q: What to Consider When Purchasing a Camping Pillow?
A: Weight - You're already packing a bunch of stuff with you on your trip. Tents, mess packs, additional clothing; the list goes on and on. The weight of your pillow shouldn't be an issue. There are some on this list that are less than two ounces in weight, going up to about nine ounces. Either way, they're lightweight, but each ounce counts when it's hanging on your back.
Size - Not just for storage (more on that later), but for comfort. A tiny corner pillow isn't going to support you, it's not going to be comfortable. The total dimensions are direct reflections into how much this pillow is going to support and comfort you throughout your trip.
Shape - May not seem like a big deal, but it's all about how you sleep. If you roll a lot in your sleep, you may want to opt for an ergonomic design to help keep your head in the right spot throughout the night. For some, the simple rectangle is enough. It's all about preference, but it's still a considering factor.
Compressibility - You're going camping; things extend, inflate, and become larger than life when they've been set up. If your pillow is deflatable, it's going to have a predefined size. If it's not, you'll have to know how plush it is and how tightly you can compress them for space reasons.
Comfort - I mean, what's the point of a pillow if it's not going to be comfortable? You'd might as well be sleeping on the ground. We're not fans of ears-on-vinyl camping, and the puddles of sweat that it produces. The material is going to come into play here.
Support - Support is the key factor to furniture in general, especially your pillow. Many folks think that the comfort of your pillow, or the lack thereof, is the reason for neck pain or minor irritation in the morning. It's all about support; you're using your body's weight against you if your head and neck aren't positioned right during your sleep.
Durability - Most camping and travel pillows are going to be good for a lifetime. Thanks to modern materials like ripstop and ultra strong inflatable components, these pillows shouldn't cop-out on you anytime soon. So long as you're not beating them to death, you'll be okay.
Q: Why do you Need a Camping Pillow?
A: Do you like sleeping on the dirt? I know I don't. Apart from the obvious, you get the benefits of various materials (depending on your pick) that absorb sweat without becoming saturated. If you're the type of guy to bring a sleeping bag, you can immediately relate to that unfortunate slicked feeling on the back of your neck in the morning. Yeah, we don't like that either. Camping pillows provide you with a lot of comfort for such a little package.
You also need support. Sleeping flat on the cold, hard ground may be good for your spine, if you're sporting a crappy mattress at home, but your neck needs to be supported at all times during your sleep. Otherwise, you're going to wake up sore, fatigues, or possible even with a back-of-the-head headache from tendon restriction during sleep.
Q: How do You Wash a Camping Pillow?
A: If it doesn't say that it's machine washable, you're going to have to get your hands dirty. Roll up your sleeves, and turn the faucet hose on lukewarm. Spray, drain the water from the pillow's primary material, and leave it out to dry before either packing it up, or deflating it to pack up. They're some of the most simplistic things to maintain, and add major comfort to your trip.
Q: Are Camping Pillows and Travel Pillows the Same?
A: For the most part, they are interchangeable. Most people will bring travel pillows on train rides, flights, or extended car trips as either the driver or passenger. Travel pillows are traditionally smaller, since you're not going to be sleeping with them (most of the time). You can use a camping pillow as a travel pillow, but not vice versa.
Sign Up Now
GET THE VERY BEST OF GEARHUNGRY STRAIGHT TO YOUR INBOX