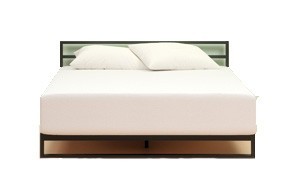 Zinus Memory Foam 12" Green Tea Mattress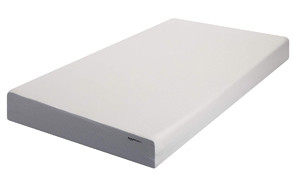 AmazonBasics Memory Foam Mattress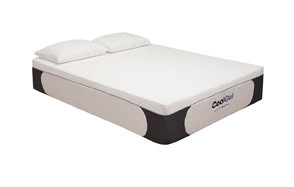 Classic Brands Cool Gel Ultimate Memory Foam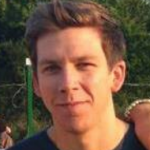 You haven't understood true deep sleep until you've laid in suspended animation on top of a quality memory foam mattress. Since the 1960s, these touches of sleep tech have gone a long way, bringing some unique features and various quality levels. Par the usual, your good friends at Gear Hungry have singled-out the top products, giving you a list of twelve of the best memory foam mattresses on the market today. Just drop it in the right spot, slip into something more comfortable, and understand what all the fuss is about. You'll be wondering why you didn't make the switch sooner.
Note: Most of these mattresses come in sizes from twin to king. We've selected the sizes and mattress density/thickness ratings based on the most that are readily available in stock, and the most common mattress sizes that our readers are usually looking for. On most of the sales pages, you're able to change the size and mattress thickness to affect the price.
The Best Memory Foam Mattress
Memory Foam Mattress Buying Guide
It isn't enough to just slap these awesome products on a list; we go above the individual reviews by equipping you with everything you need to know about finding a killer memory foam mattress for your personal needs. From the science behind them, right on down to the classifications of different densities and answers to your burning questions, this is your fully comprehensive guide to memory foam mattresses.

Benefits of Memory Foam Mattresses
Foam or traditional spring, your goal is to get to sleep. Many people don't know that the mattress they choose greatly impacts their health. Sleep is the epicenter of your body's ability to rejuvenate and recover from all of the day's proceedings, not to mention whatever happens to you or whatever you consume. Sleep is glorious, so it deserves a justly glorified place to happen.
Memory foam can help. First of all, getting a good night's sleep starts with being comfortable. No comfort, and sleep isn't going to come easy to you. Memory foam helps you fall asleep easier, and sometimes, it can even help you fall asleep faster. Thanks to the way it works, depending on the conditions, your mattress will stay firm or soften to contour to your sleeping conditions.
On top of that, you'll reap the health benefits of relieving pain in your body, in terms of aching, lower back pain, soreness, and stiff muscles. You'll wake up feeling refreshed, allowing you to tackle the day with less irritation first thing in the morning. Provided that you're getting enough sleep, (which your memory foam mattress will help you achieve), you'll awaken easier, with less of a groggy feeling.
Memory foam doesn't just magically relieve pain: it helps in key areas of your posture. Most Americans have horrible posture, especially those who work sedentary jobs with low-quality chairs that don't offer enough lower lumbar support. We endure a lot throughout the day, and if you're not in the prime of health conditions, if you're packing on a few extra pounds, etc., it can lay into your back support. Memory foam contours to your spine and pressure from injuries, cradling you. Your body is able to rest properly, so you're not going twenty-four hours a day with muscle pain.
Those suffering with sleep apnea will also be able to reap the rewards. Memory foam naturally rests your head at a higher elevation, allows your airways to open up naturally. Alternatively, it's also beneficial for those suffering with severe allergies to dust and dander: memory foam mattresses don't absorb dust mites and debris the same way that standard spring mattresses do.
Feature to Look For in Memory Foam Mattresses
Size - Double, queen, king, etc. - what's your ideal size? This comes down to preference, but don't make the mistake of assuming that a larger size mattress than you're used to, will fit just fine in your current space. Nobody wants to take up the entire room just for a mattress. The size will impact the cost.
Thickness - We'll cover specifics in the next major section, but the thickness of the mattress will impact the cost, and your comfort. If you're sleeping more than one person in this bed, you'll want to opt for a thicker mattress. Memory foam indents according to total weight and its distribution.
Density - This isn't the thickness of the mattress, it's the density of the specific foam construction used. No company can just use the same exact construction as their competitors, so there's different density ratings. Individual sales pages will have more information on specifics per brand and model.
Foam Type - There's brand-specific types engineered just for them, then there's gel memory foam, and other sorts. We'll discuss each of these types in the sections to follow, and why they make such an impact in your purchase decision.
Comfort - After all, isn't it half the battle? Many low-tier memory foam mattresses make one of two mistakes: make it comfortable, not sturdy, or make it sturdy, not comfortable. While we've weeded out the bad mattresses (we went through a lot of products), we kept comfort on the top of the list.

Types of Memory Foam Mattresses
There's no one-size-fits-all solution, which is why there's a few classifications of memory foam mattresses to go through. Let's just jump right into it.
8" Memory Foam - These are the thinnest of the thin, and only provide a little bit of protection. If you're sick and tired of traditional spring-loaded mattresses and really need to make the switch, this can get your foot in the door. This is generally meant for single sleepers at a healthy BMI, otherwise you may sink too low into the mattress.
10" Memory Foam - Now you get into a bigger league, but even so, it's still best to stay as a single sleeper in these. You can double-up, but expect to roll to the center of the bed if you're both trying to lay in the center. 10" memory foam has a bit more breathability, so you'll stay cooler for longer throughout the middle of the night.
12" Memory Foam - These are viable thicknesses for a dual-sleeper bed, especially if you get up into the queen sized mattress area. These provide enhanced breathability, and as long as you don't have constricting sheets, you'll feel nice and cool. Goodbye, morning time neck sweat, and hello to sweet, dry salvation.
14" Memory Foam - Now we're getting a bit cushy. A 14" memory foam mattress looks like a monster, and can sleep however many of you you're fitting into a single bed. These are good up to king sized, and allow you to have plenty of space to flail around in the middle of the night.
16" Memory Foam - There's nothing better than the comfort, breathability, and immense height of sleeping on a 16" memory foam mattress, even up to a California king size. With these, weight and number of sleepers be damned, you'll still stay nice and cool throughout the night, but be warned: you may never want to get up.
Traditional Memory Foam - Now we're getting into the different builds. Traditional memory foam was developed in the 1960s, and while not much has changed, it's a viable pick for people making the switch. What we've learned about traditional memory foam, is that you will hit a certain point where it retains heat throughout the night. These generally stay on the cheaper side compared to the next two main types we'll be talking about, and have a petroleum-based build.
Plant-Based Memory Foam - The most breathable mattresses on the planet, but they won't keep you warm in a cold winter night. These are arguable ten times better than traditional memory foam in terms of breathing, but they're also going to heavily reflect those benefits in the price tag. The foam is void of any base temperature, so you'll need to pack an extra cushy comforter.
Gel Memory Foam - These sleep hot, and cost you more money. It's just fact. Brands like Tempurpedic have disproved the myths behind gel memory foam, up to a certain point. Gel is supposed to evenly distribute your heat so it doesn't focus and reflect on your body, but it just retains it. However, that means it can be a nice chilly mattress when you first hop in. These run a bit higher, and aren't our first recommendation for a memory foam mattress, except in specific circumstances.
Memory Foam Mattress FAQ
Q: What is a Memory Foam Mattress?
A: Everyone was sick and tired of traditional spring-loaded mattresses (keep in mind, this is initially in the 60s, when those types of mattresses were far worse than they are today). Memory foam was marketing to reduce irritability in the morning, sleep better, endure less pain, and it was all true. Memory foam traditionally uses petroleum construction, though there are other types available. Memory foam doesn't have cotton loaded around springs; they take a springless approach to your night's sleep.
As a result, they're usually far more breathable than normal spring mattresses and don't harbor bacteria, sweat, and dust mites. Memory foam initially gives off the impression that they'll learn how you sleep, but that's simply untrue. Memory foam doesn't wear-in as standard mattresses do over time; they always puff back up to their original position.
Q: What Are the Major Differences Between Standard and Memory Foam Mattresses?
A: For one, standard mattresses have coils loaded into them, and still need to sit on top of a box spring in order to provide any sense of posture control and pressure point cradling through the night. Even with all that, they usually fail at contouring to your sleeping position. Coils sit under and around a bunch of padding, which is masked as being comfortable. It's relying on the support of the box springs to soak up the additional pressure of the weight of, and quantity of sleepers. Problem is, you're not gently pressing down on thousands of tiny coils, like those old-school toys where you could stick your hand in, and watch all the pins keep its shape.
You don't get enough coils to support you, because those little steel or aluminum springs would fail pretty quickly. Instead, they go with large-scale ones that just sort of rest underneath your back, and don't provide any sense of normalcy or support. If you apply weight in different areas to these coils, they'll bend in accordance with where the majority of the weight is coming from. That's when they start to wear down, from the first minute to lay down on them, and the springs will eventually fail.
Memory foam doesn't use any coils or springs, and your body just sort of evenly rests on them. You don't need box springs or any kind of coil underneath, either, because you're basically cushioning your fall to the bed, and staying in a sort of suspended state. Because you don't have coils to screw with your posture or spine alignment, you'll be able to move around freely, and no matter your height or weight, your mattress will respond to pressure in a positive way. More pressure or weight in one area doesn't matter, it's still going to be consistent support.
In the end, the major differences are posture, extra costs associated with box springs, and support, placing memory foam on the right side of the aisle.

Q: What Thickness Memory Foam Mattress Should You Get?
A: Since we just discussed the fact that you don't need the extra support of box springs with your memory foam mattress, it begs the question: how much memory foam do I need to still feel support? Memory foam does come with weight restrictions, and although they're high, men come in multiple different sizes and shapes, so it's safe to assume that a fraction of the population would run into issues with their mattress.
On average, memory foam mattresses comes in sizes from 8" to 16" in thickness. Ask yourself these questions to determine which size you should get:
Am I in a healthy BMI range? Your weight factors into it; you want a supportive mattress, and even if you feel fine on the mattress, sinking in too far is going to rob you of the benefits, such as breathability and proper pressure point cradling. It's also going to make it a little uncomfortable getting out of bed in the morning.
How many people are sleeping in the bed? The more, the merrier, but it's going to cost you. You'll need a thicker mattress to accommodate everyone on the bed, which will affect the cost.
What size (twin, king, etc.) do I want? If you're going big, or going home, you're just like one of us. If you have the cash, opting for the king bed is always nice. It's not just going to affect the cost, but you'll require a thicker mattress. An 8" king mattress is going to bow and bend in the center, and not really hold up as well as it should, even if it's a quality brand and product.
How important is posture and pressure point cradling to me? Sufferers of back pain and joint damage, lend me your ears! Comfort is great, but to you, support matters a hell of a lot more. The thicker the mattress, the more protection your lower lumbar and damaged joints will have. You're the type of guy that gets eight hours of sleep, only to wake up feeling like you were hit by a truck. Let the right memory foam mattress help.
Q: How Often Should You Change Your Mattress?
A: One of the most common things in your home that needs to go, like right now, is your mattress. Even memory foam will outlive its usefulness at some point; everything has a certain level of durability. Memory foam lasts longer than standard spring-loaded mattresses, but nothing lasts forever. Anyone trying to tell you otherwise is pushing their marketing game too hard.
On average, no mattress should be in your home for more than a decade. With standard mattresses and studies on their effectivity, or lack thereof, many are now only rated for five to seven years, while memory foam still sits at the top of the proverbial mattress food chain. That being said, there's a cautionary tale about memory foam when you have kids or a pet in the house: memory foam is more inherently easy to destroy than a standard mattress, even though it has the ability to last longer.
With time, enough pressure on anything is going to wear it down and misshapen it. Memory foam mattresses last longer than any other type on the market, but over time, will still wear down like anything else. The rule of thumb is a decade, but don't deny yourself the luxury of replacing it if it's been eight years and you're starting to feel less refreshed when you wake up in the morning.
Q: Is Memory Foam Too Hot?
A: You'll see one of two reviews online, in your various levels of research: they run too hot, or they run too cold. We like to be the voice of reason, and play it close to the chest: both of those accusations are true, so let's talk about that.
When your mattress runs hot, it's a few different things. One, it could be too thin with too much of a capacity on top, nullifying the breathable construction. Two, it could be a gel memory foam, which as we discussed before, retains heat in a bad way. Three, you have constricting sheets, top sheets, blankets, etc. on top, and there's no way for the memory foam mattress to breathe.
The flip side is, if it runs cold, you're going to need additional blankets and comfort. While the mattress is going to support you through the night, it's going to soak up your heat, and ventilate it through its many passages, so you're not building a "comfy spot" at all. So long as you're dressed warm, and you have blankets that will hold some of your body heat, you'll be good to go.
Q: What Mattress Topper is Best?
A: Your memory foam mattress toppers are going to run into the same construction that these mattresses do. Their aim is to amp up the comfort, while keeping a familiar sense of breathability, material, texture, and support. There's hundreds of these things, but we narrowed out the best three we've ever used before.
Three inches of gel, an added layer of comfort. You can add these to an 8" or 10" memory foam mattress to give a nice extra bit of padding to it. This foam is fairly dense, helping to support you while the remainder of the mattress underneath provides a high level of comfort.
A bit on the pricey side, but if you're going no-holds-barred for maximum comfort, Lucid offers some of the best. The pad comes as ventilated as your mattress, and includes a nice lining of gel that's too thin to retain major heat, but has a nice little chill to it when you hop in the sack at night.
Last but not least, this one's the most luxurious of the bunch. It's built of memory foam, equipped to lay on your memory foam mattress, and comes with two layers of comfort. The best part about this, is it's like an extension of your mattress, so you're still getting the same support, but with more comfort.

Q: How to Clean a Memory Foam Mattress
A: Even though your memory foam mattress is immune to dite mites (sort of), it's still going to get dirty as time goes on. They're quick and easy to clean, especially if you follow these steps (bookmark this for later, it'll save you so much time later on).
For starters, strip your mattress down of all sheets and blankets. Looks like a stuffed animal without the fur, right? Even though it doesn't trap dust and hurt your air quality like a standard mattress does, it'll still harbor a little bit from the breathing in and out motions of getting off, and getting back onto your mattress. Think of the edges as lungs, breathing in and out with each motion. Dust settles in there, and is totally bening; it's not going to puff out and hit you in the lungs. It still needs to be taken care of, so take the narrow attachment on your vacuum, and go over the whole thing. The bristles and rotating attachments that some vacuums come with can lightly damage the foam, so try to avoid these.
If you're dealing with stains, it's ultra easy. You don't even need a carpet shampooer with a hose attachment, all you need is a bowl, some hot water, a few drops of detergent, and a microfiber rags. Memory foam breathes, so it dries very well. Dampen the area, rub in gentle circles, and watch the color from the stain melt into the bowl of solution. It's gross, but effective.
If you want to go for a dry clean, you can always boost your vacuuming with an odor-alleviating powder. You sprinkle it across the foam, ignore it for half an hour, and vacuum it up. It'll trap odors from sweat, dander, and anything in between. This is especially helpful (and powerful) if you have a pet or child that comes into your bed in the middle of the night, and you wake up in a puddle of their piddle.
Sources: