Best Air Purifiers For Pets In 2022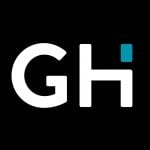 This product guide was written by GearHungry Staff
Last Updated
April 22, 2020
GearHungry Staff
GearHungry Staff posts are a compilation of work by various members of our editorial team. We update old articles regularly to provide you the most current information. You can learn more about our staff
here
.
GearHungry may earn a small commission from affiliate links in this article.
Learn more
Imagine returning from a long day in the office and on a crowded tube train, to a home that smells as fresh as it did when you first came to the open house. That' the dream, isn't it? Normal, day-to-day life can leave a build-up of debris and smells in the air, leaving the atmosphere around your home seeming somewhat innocuous. It can be even worse when you have pets. Their fur and dander can get anywhere your cat, dog, parakeet, or chinchilla touches. This debris ends up in the air, and you breathe it in, which can aggravate allergies or simply cause irritation. Others might have been affected by natural disasters, which led to mold growing in places they cannot clean, so mold spores become a problem. An air purifier can help rectify these issues. Below, we have listed our ten favorite air purifiers, which you should consider when making your next purchase. These are just a handful of products that are available to you, and if none of them appeal to you, that' fine. Hopefully, you now have a better idea of what to look for when making your next! So let' get stuck in and take a look at our best air purifiers for pets recommendations.
The Best Air Purifier For Pets
Honeywell HPA300 Air Purifier For Pets
Let's kick things off with our favorite air purifier for pets: the Honeywell HPA300. This model is recommended for large rooms (up to 310 sqft) and will purify the air quality of just about any space. This air purifier is pre-installed with three air cleaning levels, including a Turbo Clean setting, to remove up to 99.97% of debris as small as 0.3 microns from this air. If you own a pet who loves shedding and leaving their fur everywhere, this purifier will suck the pet dander straight out of the air as well as other allergens such as pollen, dust, mold, and smoke. This assists in keeping the air clean as well as the room smelling fresh. This air purifier is on the pricy side, but you are getting quality for what you spend. It filters and circulates the air up to five times per hour, helping you breathe more easily, regularly. The atmosphere in your home will never be cleaner.
Key Features:
Five-year warranty is included with purchase
Keeps the air clean for an extended period of time
Removes up to 99.97% of debris in the air
Removes debris as small as 0.3 microns
Specification:
Brand

Honeywell

Model

HPA300

Weight

21 Pounds
Ideal for large rooms
Settings are strong
Panels are touch-sensitive 
Comes with extended warranty
Improves air quality
Loud
Chemical odor when running
Warranty doesn't cover breakdowns from regular usage
Panels are touch-sensitive, but sensitivity is low
Slow delivery
Medify MA-40 Air Purifier For Pets
Some of you out there might be looking for something more heavy-duty, especially if your allergies are easily aggravated. That's why our second pick is Medify's MA-40 Air Purifier. It's fitted with medical-grade H13 filters (a higher rating than True HEPA) for up to 99.97% particle removal. This monster of a machine can clean the air in a room as large as 1600 sqft, in under an hour. If your room is between 420-840 sqft, it will take anywhere between 15-30 minutes to achieve this. If you have a moment to think about your phone, do so. The screen on your phone is made of tempered glass, which is easy to clean and scratch-resistant. That same glass is used on this air purifier. It has an eight-hour timer so you can run it continuously, and a night mode option for when you need some quiet time for sleeping. There' a useful on/off switch for the ionizer function, and a child lock so little hands don't get caught in it. For more quality products for your home, check out our guide to the best ozone generators.
Key Features:
Tempered glass panel; scratch proof
Cleans a room up to 1600 sqft
Child lock to prevent children and pets getting into it
4 fan speeds, night more function
Specification:
Brand

Medify Air

Weight

15 Pounds
Medical grade
Extremely powerful
Good range
Improves air quality
Long-lasting
Buttons can get stuck
Cleans the air, but some find it doesn't alleviate allergies
Noisy
Cheaply made
Cleans the air, but odor reduction, not the best
Levoit, if anything are the experts when it comes to creating premium air filters. So much so, that Levoit Home Air Purifier is their first of multiple entries on this list. Their filters avoid using UV and ion light to prevent the production of harmful ozone and secondary pollutions, which, to be earnest, would be counterproductive to what an air purifier is supposed to do. So, the improved filtration has an expanded coverage area and a longer life than others. The True HEPA filter is ultra-fine and mixed with activated carbon fibers to trap pollutants as small as 99.97%, including pet dander, pollen, and smoke particles. There will be an immediate, highly noticeable difference in the quality of your air. It' nearly voiceless, thanks to Levoit's QuietKeep technology. Putting it on the top setting will require you to shout to be heard, but the lower settings are so quiet you will have doubts that it is turned on. You may also be interested in some of the best HEPA air purifiers from our list. Check them out.
Key Features:
Improved filtration
Nearly voiceless
Ultra-long service life
Fully certified
Does not use UV/ion light
Specification:
Brand

LEVOIT

Weight

8.9 Pounds
Cleans the air of pollutants
Good size for what it is
Strong fan
Good air-cleaning surface ratio
Top-quality True HEPA filter
Removes pollutants, but not great for odors
Advertises three filters but doesn't mention the three are all part of the same one
Does not suck up animal hair
Not suitable for cigarette smoke
Very noisy on the highest setting
Levoit, as mentioned above, are experts when it comes to creating new, updated smart air purifiers.
Levoit Smart Filter is probably the most futuristic. You can download an accompanying app (VeSync), which will allow you to link the filter to your smartphone. This gives you access to the air purifier from anywhere, allowing you to set a schedule, change the timer, and monitor air quality even when you are not at home. If you want to feel a little bit more like you're living in the world of tomorrow, you can activate the voice control feature, which is compatible with smart AI such as Alexa and Google Assistant. Any filter you use will last a very long time, and the VeSync app will display the life left in the filter. Speaking of filters, the Honeycomb active carbon HEPA filter is 30% more efficient and 30% faster than ordinary filters. It' also as close to voiceless as you're likely to get. For more amazing products for your home, check out our guide to the best commercial dehumidifiers.
Key Features:
Smart features
Connect with WiFi to link it with your smartphone
Energy Star-certified, CARB, FCC Certified & CE & ETL Listed
Create customized on/off times
Nearly voiceless/produce less noise
Specification:
Brand

LEVOIT

Model

LV-PUR131S

Weight

15.2 Pounds
Keeps the air clean
Very quiet on its quietest setting
Good coverage area
The remote control works very well 
Voice control does not work as well but is still very cool
The common issue is the auto mode does not work
Struggles to remove dust from the air
Air quality display is reported to be faulty
Cooking smells may still linger
Voice control does not register as easily as remote control
Levoit LV-H132 Air Purifier
Can you guess what our next product is? It's the Levoit LV-H132 Home Air Purifier. A smaller air purifier, Levoit has made a point of keeping the same level of efficiency for smaller spaces. This one might be suitable for asthma sufferers and small children, as it does not use UV light or ionized light to purify the air. It comes with a pre-filter, a True HEPA filter, and a high-efficient activated carbon filter to capture up to 99.97% of allergens as small as 0.3 microns, including pet hair, dander, smoke, mold, and bad odors. If you don't want to shout to be heard, we recommend you keep it at the lowest setting, which is as quiet as rustling leaves, although you should not be afraid of using the higher settings. Other settings include Night Light, which helps you use the filter in the late evening to create an ideal sleep environment. You will need to change the filter, but not very often (around every 6-12 months), depending on air quality and use. 
Key Features:
Ultra-silent operation
High-efficiency air purifier
Built-in replacement indicator
The advanced 3-stage filtration system
Night light mode
Specification:
Brand

LEVOIT

Model

LV-H132

Weight

6.61 Pounds
Works well for smaller spaces
Immediate difference in air quality
Small, sleek design
Sensitive buttons
Minimal air filter change required
Fan started to clatter after around 40 hours
Not suitable for larger spaces
Feels like it caters to a trend more than its function
Does not remove cigarette smoke
Noisy on fastest setting
For your consideration, allow me to present the Hathaspace Smart Air Purifier. Pollutants like dust mite, pollen, mold spores, and pet dander as small as 0.3 microns are easily trapped in the 5-in-1 True HEPA filter. You can breathe easier, knowing that the air in your living space is cleaner. This handy machine can help alleviate mild allergy symptoms such as coughing and irritation to the eyes. Further, the cleanser and odor eliminator feature a cellular-activated carbon filter to absorb unpleasant odors such as cigarette smoke, cooking smells, and other bad odors, which can be stubborn. This air purifier is suitable for pet owners, coming with a smart air quality sensor to measure air quality and adjust the inner components as required and display the level on the screen.
Key Features:
5-in-1 air purifier
Automatic air quality sensor system
True HEPA filter
Eliminates odors and allergens
2-year warranty
Specification:
Brand

Hathaspace

Model

HSP001

Weight

12 Pounds
Hyper-sensitive detects bad air instantly
UV and Ioniser can be turned off
Removes bad odors
Ideal for dog owners
Smart features are idiot-proof
Circulated air moves pollutants around
Has a mind of its own, might shut off by itself
Does not come with batteries
The display does not show correct air quality
Does not eliminate odor
Are you really surprised to see the giants of air purification make another appearance on this list? Pet owners, rejoice! Pet fur, hair, and lint is captured by Levoit's allergy-focused Vital 100 Air Purifier. It uses a True HEPA activated carbon filter to absorb odors from pets, cooking, and cigarette smoke, capturing up to 99.97% of airborne pollutants. Air purification is rather quick, cleaning rooms as large at 500 sqft in 30 minutes, so this would be ideally placed in a living room or a bedroom. For maximum efficiency, consider using it in a smaller room of about 300 sqft. It has a sweet, compact, and efficient design that effectively traps airborne particles, including germs and pollen, with no fuss. The filter will need to be changed regularly to prolong life and efficiency. Sound will be a minimal issue as it runs as about 23dB, which is relatively quiet, although the higher settings might be louder.
Key Features:
Runs at 23dB
True HEPA activated charcoal feature
Good for allergies
Cleans up to 99.97% of airborne pollutants
Keeps odors out
Specification:
Brand

LEVOIT

Model

Vital 100

Weight

10.25 Pounds
Compact design
Good for cat owners
Ideal for allergens
The noise is worth it
Keeps the air clean
Noisy high setting
Pricy for what you get
Circulated air might worsen allergy symptoms
Light burning smell after continuous use
Settings may not work as advertised
Levoit Enhanced Air Filter
Probably the most enhanced version of Levoit's air purifiers to date, the innovative non-woven pre-filter traps more dust, dander, and fur while the activated charcoal filter absorbs and chemically decomposes any bad smells. Wet dog smell will never be a problem in your house, thanks to the enhanced filtration of this Levoit True HEPA Filter model. The high-powered VortexAir flow technology pushes the airflow to 240m3/h, covering rooms of about 219 sqft, so this model is ideal for a small study or a bedroom. It runs with QuietKEAP technology to minimize noise levels, leaving it almost voiceless, although the higher settings may run at a louder volume. The display light can be adjusted to suit your preferences. Like all other Levoit models, this model is 100% Ozone-free, using not UV-C light or anion purification methods, which might harm the user or the environment. And what makes it ideal for pet owners? The pet lock. It prevents your pets from tampering with the buttons and settings, so you can leave it unguarded without having to worry. You may also be interested in some of the best humidifiers from our list, so take a moment to check them out.
Key Features:
Pet lock to deter pets from interfering with the purifier
VortexAir technology increases airflow
Ozone-free running
3-in1 True HEPA air filter
Ultra-long service life
Specification:
Brand

LEVOIT

Model

Core P350

Weight

8.9 Pounds
Good for rhinitis
General experience is low noise
Ideal for dog owners
Relieves most allergy symptoms
Cool design
Circulated air might cause allergy symptoms to worsen
Replacement filters need to be purchased
Expensive
Very loud when on the highest setting
Does not keep odors out for long
Can you guess what completes our list? Yes, another stellar Levoit air purifier. Offering a 3-stage filtration, airborne pollutants are no longer an issue. Like all other Levoit air purifiers, Levoit Vista 200 uses Ozone-free purification systems, so there' no harmful UVC or ionized light that produces pollution and irritates the lungs. Air will smell fresh and healthy to breathe. The motor is one-of-a-kind, advanced, and brushless, which consumes 0.9W of electricity, making it ideal for saving on energy costs, making it up to 30% cheaper than other air purifiers. The pre-filter, True HEPA filter and high efficiency activated carbon filter cooperate seamlessly in removing airborne pollutants and trapping bad odors. Pet dander, dust mites, and any other volatile organic compound will be sucks up and trapped away without you having to worry about them. When sleep mode is activated, you can leave it running all night (it runs at 26dB) without your sleep being disturbed. Cigarette smoke and pet smells will be removed as quietly as a whisper. It also features a gentle night light with two brightness settings, three fan speeds, as well as timer settings so that it can turn on while you're away and turn off when you return home.
Key Features:
Sleep mode for easy breathing and undisturbed sleep
3 fan speeds and timer settings
Suitable for saving energy
3-stage filtration
Gentle night light with two brightness levels
Specification:
Brand

LEVOIT

Model

Vista 200

Weight

4.95 Pounds
Gets rid of cooking smells
Timers are amazing
Night mode is barely noticeable
Sleek, compact design
Works in larger rooms
The timer might get stuck
Functions more like a fan
Dust intake is weak
Better in a smaller room
The fan is not very powerful
Air Purifier For Pets Buying Guide
Features To Look For In Air Purifiers For Pets
Energy Rating - A better energy rating means it will cost less to run. More up-to-date models will feature the latest, lowest-running energy-saving technology to clean the air in the room it is placed in. These might be on the more expensive side, but in the long run, they will save you money. Look for one which has been certified as compliant with your local government's health and safety electrical board.
Fan Speeds/Settings - You want to be able to make your air purifier work for you, so look for something with a reasonable variety of features. A 'night mode' or 'sleep mode' type of functionality will be beneficial for use in the evening, while timers can be set up so that they run at points of the day when air pollutant 'traffic' might be at its worse. Also, look for brightness variations, which will likely be linked with night mode.
Noise Level - Faster fans also mean more noise. If you intend to leave your air purifier running all night while you sleep, it is worth looking for an air purifier that runs at a low volume.
Filter Type - An activated charcoal filter is better at trapping odors, while a True HEPA filter will trap more airborne pollutants. Look for an air purifier that has both, ideally, so that you can maximize its use and efficiency.
Sign Up Now
GET THE VERY BEST OF GEARHUNGRY STRAIGHT TO YOUR INBOX