Last updated:
22 Sep 2020
9 Best Oscillating Fans (Review) In 2021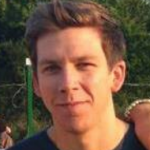 This product guide was written by Jordan Carter
We all love it when the sun comes out but how many of us enjoy being hot and stuffy indoors? Air conditioners are a great way to combat the heat, they are not always the best solution due to their hefty prices and high maintenance costs. The Best Oscillating Fans offer an affordable alternative to an air conditioner, consuming way less energy. An oscillating fan is preferable to a regular static fan as it circulates air more evenly through the room or any space where it is situated. We do realize, however, that choosing a suitable oscillating fan with the best working features can be challenging. So if you are on the lookout for an oscillating fan that best suits your needs, you have come to the right place. Check out our top recommendations today. We compiled our selection of the best oscillating fans, along with their principal features and pros and cons to help you out.
The Best Oscillating Fan
Oscillating Fan Buying Guide
Features To Look For In Oscillating Fans
There are numerous factors that you have to take into account when buying an oscillating fan for your home or apartment to make sure it is "The One." The following features are essential prerequisites that you should look for in a fan and then employ to compare various models.
Control - There is a wide variety of oscillating fans available in the market with several control options. Some have standard button controls on display at the front or back of the fan, while others have a distinct LED display with electronic controls. Most of the new models come with a remote control as well, which is a promising addition, as it helps in changing the settings from a distance.
Height - Oscillating fans range in height from small (14" or 16") to extra-long (over 50"). Select the design that best fits your needs; a small fan is ideal for raised surfaces such as desks and tables and can be squeezed in tight spaces, whereas a tall fan is perfect for spacious living rooms and bedrooms. Pedestal fans these days come with the option of adjustability of height, which further facilitates comfort.
Speed settings - When it comes to speed settings, oscillating fans portray a diverse range that might actually take you by surprise. From simple 2 speed settings to as many as 8-12 speed levels, the fans today certainly have a lot to offer. The standard speed control consists of 3 basic options, i.e., Low, Medium, High. The speed settings have progressed as the technology has advanced; the latest designs are incorporated with multiple speed settings, including special Turbo Silence and Night Mode. These innovative features promise powerful airflow and intense air circulation.
Oscillating settings - If you have embarked on the journey for the perfect oscillating fan for you, this is the particular factor that you need to put the greatest emphasis on. We know that an oscillating fan is one that rotates, but there is so much more to that feature than just rotation. The direction of rotation and the angle of rotation determine how adequately a room will be supplied with cool air. Most oscillating fans have a simple side to side rotating movement, but a few contemporary ones possess a tilt feature that enables them to move up and down as well. Moreover, a 90 degrees oscillation angle is ideal for evenly distributing air all around the place.
Types of Oscillating Fans
There are quite a few types of oscillating fans, but the two listed here are the most popular ones.
Pedestal Oscillating Fans - These fans are reliable and robust and usually high. They are not as attractive in appearance as tower fans but are more durable. Pedestal fans are invested with a powerful motor and hence can circulate air effectively. They usually occupy more surface area and need a fixed place, as they are pretty heavy and cannot be moved easily from place to place.
Tower Oscillating Fan - Tower oscillating fans are an excellent choice for sophisticated spaces like formal dining rooms and living rooms due to their attractive look and form. They are slender and stylish and possess the portable quality of being breezily carried from one place to another. Their power to propagate cool air is not as amazing as pedestal fans, but they do a sufficiently decent job.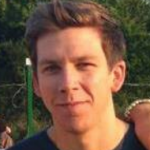 Jordan Carter is Gear Hungry's resident Editor-in-Chief with a genuine love and passion for all things tech. Jordan works diligently to ensure only the best products ever make it onto the platform and are showcased in Gear Hungry's carefully curated, tested and expertly researched, informative buying guides.
The best!
Gear, gadgets & stuff for men
Straight to your inbox