Best Oscillating Fans In 2022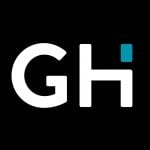 This product guide was written by GearHungry Staff
Last Updated
March 25, 2020
GearHungry Staff
GearHungry Staff posts are a compilation of work by various members of our editorial team. We update old articles regularly to provide you the most current information. You can learn more about our staff
here
.
GearHungry may earn a small commission from affiliate links in this article.
Learn more
We all love it when the sun comes out but how many of us enjoy being hot and stuffy indoors? Air conditioners are a great way to combat the heat, they are not always the best solution due to their hefty prices and high maintenance costs. The Best Oscillating Fans offer an affordable alternative to an air conditioner, consuming way less energy. An oscillating fan is preferable to a regular static fan as it circulates air more evenly through the room or any space where it is situated. We do realize, however, that choosing a suitable oscillating fan with the best working features can be challenging. So if you are on the lookout for an oscillating fan that best suits your needs, you have come to the right place. Check out our top recommendations today. We compiled our selection of the best oscillating fans, along with their principal features and pros and cons to help you out.
The Best Oscillating Fan
Lasko T42951 Wind Curve Oscillating Stand Up Tower Fan
Lasko has been a trusted name in the industry of household products for the last 100 years and keeps coming up with innovative designs invested with the latest technology to make our lives better. We proudly declare this tower fan by Lasko as our Best Choice due to its excellence, efficiency, and all the remarkable features that it possesses. The chic cooling tower fan with a slender body stands 42.5″ tall. It occupies a footprint of a mere 13″ x 13″ on your floor, therefore taking up minimal space while evenly distributing air across the room with its powerful blowing capacity.
The fan displays three-speed setting options of H, M, L, corresponding to high, medium, and low, respectively, so you can easily adjust the speed according to your preference. Another amazing property of this rotating fan is that it produces extraordinarily low noise, and even on high speed, you can easily hear the television. This feature also makes it perfect for your bedroom as its height makes it easy to aim over your bed, and the white noise created by it aids in undisturbed sleep. A special Nighttime setting dims the control display automatically while putting it on H for an hour initially, followed by M for another hour, and then keeping it constant on L until you interact with the fan.
The fan also comes with an auto shut-off timer that is programmable from 0.5 to 7.5 hours and hence helps in the conservation of energy. The sleek vertical design comes in several color combinations. It is an ideal addition to any living room, bedroom, dorm, office, kitchen, or even a camper owing to its beautiful form and space-saving characteristic. Like all Lasko fans, it is ETL Listed and comes with the patented Blue Plug fuse technology for added safety. With all the attractive features that this fan offers, including a remote control to manage the settings from right where you are sitting, it is near impossible not to become a fan! For more portable options, check out these amazing box fans from our list and pick your favorite.
Key Features:
Soothing Sounds Selections
Efficient Auto Shut-Off Timer
Nighttime Setting
3-speed settings
In-built carry handle
Specification:
Brand

Lasko

Model

T42951

Weight

12.1 Pounds
Space-saving vertical design
Easily adjustable settings
Powerful air circulation
Honeywell HSF1640B Double Blade 16 Pedestal Fan
The Honeywell HSF1640B is a powerful and quiet oscillating fan. If you're looking for an efficient way of keeping your home cool, this fan is one of the best products on the market. It features a double-blade configuration that consists of a set of smaller blades in front of the main blades, which produces 15% more air volume. It might look like a traditional fan but this technology makes it much more efficient. It's also a lot quieter than traditional fans, so you can leave it running through the night. 
The Honeywell HSF1640B has three-speed settings that can be selected using the control panel on the fan or the included remote control. It also offers oscillates, allowing it to cool the whole room. Another feature that helps it stand out is the eight-hour automatic timer that turns the fan off.
Key Features:
Three-speed settings
Remote control included
Double-blade system
15% more air power
Eight-hour automatic timer
Specification:
Brand

Honeywell

Model

HSF1640B

Weight

15.12 Pounds
Powerful double-bladed fan 
Control using the remote 
Can be set to turn off automatically 
Quiet operation
Hurricane Classic Series Oscillating Wall Mount Fan
The Classic Series by Hurricane guarantees durability and high-quality performance like all other Hurricane products. This oscillating wall mounted fan creates a refreshing breeze and effectively circulates it throughout the room with its 16″ diameter fan blade to grant you extra comfort during those muggy summer days. Featuring a classic wall-mount design, the fan is modeled with fine plastic and metal and contains 3-speed settings, which can be adjusted by a turn switch. The fan has a durable steel neck support and a 60″ power cord.
This wall mount fan optimizes airflow in the room with its extreme oscillation motion of 90 degrees. This way, the air is evenly supplied to the entire room, which further helps in lowering the overall temperature and maintaining a thermostatic balance. Two hanging pull cords can regulate the speed and oscillation. This fan is a fantastic fit for your home, office, apartment, garage, and all indoor spaces, including indoor gardening areas. Maintenance of the device is relatively simple as it is easy to clean; just make sure that it is unplugged from the power source before cleaning.
Key Features:
Uncomplicated Manual Control
Durable and Mobile Unit
Impressive 60-inch Power Cord
Practical range of sizes from 12-18 inches
Sturdy and robust construction
Specification:
Brand

Hurricane

Model

HGC736503

Weight

7 Pounds
Budget-friendly
Simple oscillation and speed settings
No remote control
Requires proper setup and wall fixture
PELONIS 16-Inch Speed Oscillating Quiet Pedestal Fan
PELONIS has most certainly upped the game of pedestal fans with this majestic oscillating floor fan instilled with the latest technology and multiple cool features. The champion feature of this fan is the silent DC motor installed in it, which accounts for its quiet operation and also cuts 35% of the energy cost compared to its AC counterpart. You can sleep like a baby with this fan switched on in your bedroom as it produces less than half the noise created by standard fans. PELONIS Pedestal Fan comes with 12-speed settings to customize the intensity of the winds circulated and a 12-hour timer.
The sturdy motor and the 5 powerful blades commit an excellent job of cooling, especially when used in combination with an air conditioner. The 85 degrees oscillation angle and the 24 degrees tilt angle ensure that cool air is uniformly supplied, and every nook and cranny of the room is covered. The blue LED display makes it easy to operate even in the dark, and the remote control aids in managing the controls from a distance. The fan boasts a classy color combination of black and white that adds to its visual appeal. The height can be adjusted to 3, 4, and 5 feet, hence making it the perfect choice to place by your bedside or your couch. The strong and stable base of the fan makes sure that it does not topple over; other safety features include a kid-friendly safety grid and built-in overheat protection that turns off the fan automatically in case the motor overheats.
Key Features:
Quiet and smooth-running operation
Equipped with a DC silent motor
Energy Efficient unit
Full one year manufactures promise
Kid-friendly safety design
Specification:
Brand

PELONIS

Model

FS40-19PRD

Weight

15.55 Pounds
Ultra-quiet and energy efficient
Adjustable height
Impressive safety features
Not easily affordable
Requires sufficient space for best function
Lasko FBA 2521 Oscillating Stand Fan
Lasko FBA 2521 Oscillating Stand Fan is one of the very best oscillating fans in the market and is a sure bet to combat the suffocation and sweltering humidity of the dog days. All in black, this fan offers features that are as sophisticated as its design. Consisting of a 3 paddle blade powered by an electric plug-in motor, this fan works exceedingly well at creating a gentle breeze even at the lowest speed setting. There are manual controls to adjust the speed and oscillation, and a total of 3 different speed levels. The widespread oscillation owing to 90 degrees oscillating angles and the tilt-back fan head that allows you to pivot it easily towards the ceiling or floor add to its functionality and ensure that every corner of the room is covered.
This fan looks great and works even better in all kinds of small and large spaces. It is ideal for your bedroom as it creates a soothing white noise that drowns the outside noises and enhances your sleeping experience. The stand can be adjusted anywhere between 34″ to 47″ with marked ease, and the well-built round base creates a footprint of 18″ x 17″ on the floor and adds to the stability of the pedestal fan. It is a blessing in particular if you have window or wall AC units that do a poor job of distributing the cool wind around your home or apartment; using this fan in such a setting garners excellent results of moving the air all around the place. It is easy to assemble and can be conveniently carried from one room to another. And like all Lasko fans, it is ETL Listed and comes with a 2-pronged Blue Plug safety fuse for that added protection. For more quality options for your home, check out our selection of the best duct fans.
Key Features:
Tool free assembly
Portable and easy to move
Built with safety in mind
Offers directional airflow
Manual controls for a fuss-free experience
Specification:
Brand

Lasko

Model

2521

Weight

6.23 Pounds
Easily portable
Fully adjustable height and tilt
Simple no-tool assembly
AmazonBasics Oscillating Pedestal Fan with Remote
Often in the summer, our homes, apartments, and workplaces get so hot and stifling that staying indoors becomes intolerable, and the outdoors are no solace either. The air conditioners are not always the most reasonable answer to this problem as they are not cost or energy-efficient, and at times they even break down in response to the excessive heat. In such trying times, the good old oscillating fans act as our saviors. This rotating fan by Amazon is everything that a fan should be, and more. The most exceptional feature that makes this fan stand out among all its competitors is its dual-blade engineering, which bestows upon it the capacity for an extremely powerful airflow. The double blade intensifies the airflow and ensures maximum ventilation, propelling breeze twice as far as a regular single blade fan.
AmazonBasics Oscillating Pedestal Fan comes equipped with 3 basic speed levels (high, medium, low) and 3 working modes (nature, sleep, normal) to personalize the settings according to your desire and need. The standing fan is 53″ tall, but the height can be modified with the help of the adjustable neck. Although invested with the efficient double blade, the power consumption of the fan is a mere 120 volt or 55 watts, which is pretty standard. A remote control that comes with the package can be employed to control oscillation and also includes an auto shut-off timer to help preserve energy. This oscillating floor fan is a wonderful product of Amazon that can be used to splendidly beat the heat anywhere, any time of the day. You may also be interested in some of the best exhaust fans from our list, so check them out.
Key Features:
Dual blade technology
3 Speed settings and 3 airflow modes
Energy-saving auto timer
Comes with a remote control
Specification:
Brand

AmazonBasics

Model

FS40-10BR

Weight

12.3 Pounds
Height can be easily adjusted
Powerful air movement due to double blade
Highly ergonomic and economical
Takes up space
Can be tough to assemble
Lasko 4000 Air Stik Ultra-Slim Oscillating Fan
From one of the top-notch makers of oscillating fans, this 4000 Air Stik fan by Lasko modeled with premium quality, sustainable plastic is undoubtedly great value for your money and the optimal choice for places with limited surface area. This portable fan can be placed on your side table, your kitchen countertop, or even your study desk as the ultra-slim design takes up minimal room. The slender form of the fan makes it an elegant addition to any home or office space. The fan features electronic controls on the front side that are LED-illuminated for your convenience.
The fan comes fully assembled, so you do not have to scratch your head and worry about putting it together correctly. The speed can be altered between 2 settings to suit your current airflow requirement. The oscillating motion guarantees that air moves in all corners of the room without the fan getting too loud. The height of 14″ makes it a good fit for all small spaces and raised surfaces such as desks, tables, and consoles. Rest assured about the safety of the product as it is ETL Listed and consists of a patented fused safety plug. Easy on the wallet and even easier to move around, this fan is the best pick if you are living on a budget. Our guide to the best bladeless fans features more great options for your home, so check them out.
Key Features:
Aero Tech design for comfort
3 1/4″" Length, 4″" Width, 14 1/8″" Height
2 Quiet speeds
Simple LED-lighted electronic controls
ETL Listed with safety plug
Specification:
Brand

Lasko

Model

4000L

Weight

2.5 Pounds
Can fit easily in small spaces
Comes fully assembled
Pocket friendly
Restricted air movement
Needs to be placed on a raised surface; not suitable for the floor
Lasko 2535 Space-Saving Pedestal Fan
Combat this summer season with this powerful oscillating floor fan available at a modest price considering the multitude of cool features it boasts. This fan resting on a slender yet strong neck and supported with a strong circular base that prevents tip-overs is the perfect addition to as well as a style upgrade for your bedroom, living room, home gym, home office, basement or any other indoor space to produce instant and all-around cooling. The 52″ fan facilitates efficient cooling in all directions with its optional oscillation feature and provides widespread coverage.
Lasko 2535 Space-Saving Pedestal Fan can operate on 3 quiet speeds of Low, Medium, and High, and the stand can be adjusted to the desired height. The narrow design is not only stylish but also crafty as it allows the fan to fit even in tight spots where space is at a premium. Another impressive feature is the built-in timer, which lets you select the time to shut the fan off at half-hour intervals from 0.5 to 7.5 hours. Moreover, the single touch Sleep Mode automatically sets the timer to run at Low speed for 6 hours, to impart comfortable cooling throughout the night. It comes with an easy to operate remote control and a bright LED display. For some portable options, be sure to check out our selection of the best cordless fans.
Key Features:
52″ tall
3 Speed settings
Programmable timer with Sleep Mode
Multi-functional remote control and LED display
ETL Listed
Specification:
Brand

Lasko

Model

2535

Weight

12.4 Pounds
Height can be easily altered
The compact design can fit in small spaces
Needs to be assembled from parts
Rowenta VU5670 Turbo Silence Stand Fan
If you are searching for that perfect shield against the scorching heat of the summers and would not settle for anything less than the very best, this VU5670 Turbo Silence Stand Fan by Rowenta is for you. With no compromise on quality and performance, this quiet oscillating fan emanates pure class and ultimate modernity. Its whisper-quiet operation offers absolute silence at all speed levels for you to continue your work or enjoy peaceful sleep without any disturbance. The magnificent silver finish of the fan exudes grace and makes it a valuable appliance that adds to the beauty of any posh living or working space.
The fan comes with 5-speed controls, including the standard speeds (Low, Medium, High) along with Turbo Boost for extra power and a Silent Night mode for noiseless function. The 16″ diameter head and 5 strong blades maximize airflow and deliver active cooling to keep you comfortable and rested. The electronic control panel on the fan displays an 8-hour timer and an energy-conserving mode for further efficiency. This highly competent floor oscillating fan by Rowenta comes in a protected package, complete with a compact remote control. So powerful and energy-efficient cooling to beat the heat is just a simple click away. Don't forget to check out our selection of the best high velocity fans for more amazing options to keep you cool in summer.
Key Features:
Ultra-quiet with Turbo Silence technology
5 Speed control settings
Silent Night mode
8 Hours auto shut-off timer
Easy to use remote control
Specification:
Brand

Rowenta

Model

1830006168

Weight

19.6 Pounds
First-class performance
Exceedingly silent functioning
Maximum oscillation featuring broad coverage
Oscillating Fan Buying Guide
Features To Look For In Oscillating Fans
There are numerous factors that you have to take into account when buying an oscillating fan for your home or apartment to make sure it is "The One." The following features are essential prerequisites that you should look for in a fan and then employ to compare various models.
Control - There is a wide variety of oscillating fans available in the market with several control options. Some have standard button controls on display at the front or back of the fan, while others have a distinct LED display with electronic controls. Most of the new models come with a remote control as well, which is a promising addition, as it helps in changing the settings from a distance.
Height - Oscillating fans range in height from small (14" or 16") to extra-long (over 50"). Select the design that best fits your needs; a small fan is ideal for raised surfaces such as desks and tables and can be squeezed in tight spaces, whereas a tall fan is perfect for spacious living rooms and bedrooms. Pedestal fans these days come with the option of adjustability of height, which further facilitates comfort.
Speed settings - When it comes to speed settings, oscillating fans portray a diverse range that might actually take you by surprise. From simple 2 speed settings to as many as 8-12 speed levels, the fans today certainly have a lot to offer. The standard speed control consists of 3 basic options, i.e., Low, Medium, High. The speed settings have progressed as the technology has advanced; the latest designs are incorporated with multiple speed settings, including special Turbo Silence and Night Mode. These innovative features promise powerful airflow and intense air circulation.
Oscillating settings - If you have embarked on the journey for the perfect oscillating fan for you, this is the particular factor that you need to put the greatest emphasis on. We know that an oscillating fan is one that rotates, but there is so much more to that feature than just rotation. The direction of rotation and the angle of rotation determine how adequately a room will be supplied with cool air. Most oscillating fans have a simple side to side rotating movement, but a few contemporary ones possess a tilt feature that enables them to move up and down as well. Moreover, a 90 degrees oscillation angle is ideal for evenly distributing air all around the place.
Types of Oscillating Fans
There are quite a few types of oscillating fans, but the two listed here are the most popular ones.
Pedestal Oscillating Fans - These fans are reliable and robust and usually high. They are not as attractive in appearance as tower fans but are more durable. Pedestal fans are invested with a powerful motor and hence can circulate air effectively. They usually occupy more surface area and need a fixed place, as they are pretty heavy and cannot be moved easily from place to place.
Tower Oscillating Fan - Tower oscillating fans are an excellent choice for sophisticated spaces like formal dining rooms and living rooms due to their attractive look and form. They are slender and stylish and possess the portable quality of being breezily carried from one place to another. Their power to propagate cool air is not as amazing as pedestal fans, but they do a sufficiently decent job.
Sign Up Now
GET THE VERY BEST OF GEARHUNGRY STRAIGHT TO YOUR INBOX