Last updated:
25 Jan 2021
Best HEPA Air Purifiers in 2021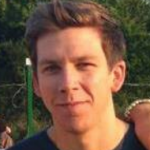 This product guide was written by Jordan Carter
Support us! GearHungry may earn a small commission from affiliate links in this article.
Learn more
Our air isn't what it used to be. Industrialization, the double-edged sword obviously had a huge role to play as it made life easier and provided many jobs. But on the flip side, it's a heavy source of air pollution. Now add dust, spores, allergens like pollen from flowers, tiny fur from cats and dogs and you have a whole package of unsafe air. It's especially bad for folks with respiratory challenges. But thanks to technology, with air purifiers, our immediate environment can be cleaner, safer and much habitable. And since it's not an everyday piece of equipment you find in every store, you might need a little help in terms of where to begin based on your budget, home type and over health needs. We've done the hard part by combing through the market so we can guide you to choose one of the best air purifiers that will serve you well.
The Best HEPA Air Purifier
HEPA Air Purifier Buying Guide
Features To Look For In HEPA Air Purifiers
It's great what air purifiers can do generally but since they don't offer uniform operation, it'll be even greater if you know what to look out for to fit your specific needs.
Filters - If you've done some browsing on the internet on air purifiers, there's one thing you'll undoubtedly notice. Manufacturers promise air-cleaning efficiency using different filter types or even better, a combination of filters.
HEPA (High-Efficiency Particulate Air) Filters - These are filters made of highly dense filter papers that trap tiny airborne particles like pollen, pet dander, and any other particle down to 0.3 microns. It has almost become a standard in the air purifier market but the one you can trust and should look out for is the "True HEPA" label.
Ionic filters & Ultraviolet light - Ionic filtration does the same job as HEPA filters but by emitting a cloud of charged ions into the air. This further pulls airborne contaminants causing them to become trapped. You'll like that it's capable of handling pollen, allergens, dust, and bacteria. What's more, the UV light doesn't utilize filter paper; invisible light is released from inside the device that attacks pollutants, mostly bacteria and viruses.
Also, the light kills the DNA structure of the pollutant organism but its spectrum of UV light is completely safe for humans. Note that it is not meant for larger particles like dust or pollen. It further cannot help folks with allergies to smoke. Like the ionic filters, they are mostly the last line of defense.
Now there's a catch with both air cleaning methods, while they are both impressive and can protect your home from viruses bacteria and mold down to 0.1 microns,  their mode of operation may result in the production of tiny bits of ozone.
Too much exposure to ozone isn't good. Some manufacturers e.g LEVOIT, completely circumvent these two approaches in their air purifier design and present it as a strong selling point. It's not like it's totally unsafe to have such impressive germ-killing options in your air purifier but it's better to have it as an optional feature which is what most manufacturers do. It is engineered to an on/off switch so you can control exposure to ozone especially when you already have a highly efficient true HEPA filter in combination with the ionic or UV approach.
Carbon filters - These are specialized filters containing activated carbon pellets adapted for deodorization. Toxic fumes and bad-smelling gases are dealt with by this filter. So, if odor neutralizing is at the top of your list, then the rest above will be a plus. So, ensure to ask for an air purifier with carbon filters in addition to all other features.
Noise Level - There can't be a trade-off between having clean, safe air and your quiet, peaceful rest. Let's face it, getting some rest is one of the reasons we endeavor to eliminate all the contaminants in the air. Having to deal with too much noise from the same air purifier is a big no.
Many manufacturers adopt silent operation technology which allows operation as low as 24db, which is very low. Ideally, the sound between 27-52db is considered tolerable. So, be sure to ask for noise level specs at the point of purchase.
Smart Features - Many air purifiers are made with smart features that make usage easier. An example is the pollution sensor that optimizes air cleaning by sensing the pollution level in your room and automatically adjusts the device to go into quick cleaning. It's also smart enough to reduce operation when the air has been cleaned.
In addition, smart timer mode is another feature that gives users the liberty to set operating time. Many have 3 options e.g 1,3,8. If you want a more robust smart timer mode; so, be sure to ask for others that offer 1-12 hour timer making it possible to set your device for on/off cleaning hours as you like.
Maintenance - This is a very important point for most buyers. Not only is maintenance stressful it can also get annoying when it's on the expensive side. Also, most true HEPA  filters are not washable, you'll have to replace them quarterly or as the manufacturer demands, otherwise you won't get the best of it and it may end up damaged.
Others come with washable filters, thereby reducing the cost of maintenance. So you might want to brace yourself with the cost of replacing filters before you opt for a product. Some are affordable, others are pretty expensive.
Energy Efficiency - Energy saving is one feature everyone appreciates because if your device demands too much power to operate, there's no doubt having it will reflect negatively on your bills. Luckily, so many air purifiers have features that promote energy saving. For instance, the multiple fan speed feature makes it possible for the operation to be adjusted either manually or automatically from a high speed/turbo mode to a silent mode that conserves energy.
This is further complemented by the earlier mentioned pollution sensor which detects pollution levels and adjusts air cleaning operation. Do lookout for an Energy Star label as this certifies the product is an excellent energy saver.
Size - This isn't really about device dimensions or compactness. While a lot of people like something portable, this feature has more to do with the area of coverage the device can purify irrespective of device size. You don't want to opt for a product thinking it will suit your needs as a large homeowner, only to realize its operational area of coverage is not more than a few sq.ft. So, the safe thing to do is know your space in sq.ft and be sure the purifier has a coverage greater or equal.
Lights - This is another feature that offers convenience and ensures that the user experience is unique. Many air purifiers are furnished with a light that indicates when maintenance is due especially for a filter change. So, you don't have to rely on cranky or loud operation which is bound to develop due to clogged-up filters.
Some other purifiers also have a light that indicates the level of purified air so the device can be switched to a higher operating mode manually or automatically using the fan speed levels. This usually comes as 3 different lights usually blue (good), amber( average)and red ( low level of quality air).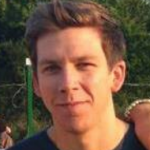 Jordan Carter is Gear Hungry's resident Editor-in-Chief with a genuine love and passion for all things tech. Jordan works diligently to ensure only the best products ever make it onto the platform and are showcased in Gear Hungry's carefully curated, tested and expertly researched, informative buying guides.