Best HEPA Air Purifiers in 2022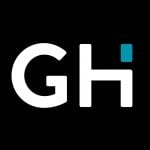 This product guide was written by GearHungry Staff
Last Updated
April 28, 2020
GearHungry Staff
GearHungry Staff posts are a compilation of work by various members of our editorial team. We update old articles regularly to provide you the most current information. You can learn more about our staff
here
.
GearHungry may earn a small commission from affiliate links in this article.
Learn more
Our air isn't what it used to be. Industrialization, the double-edged sword obviously had a huge role to play as it made life easier and provided many jobs. But on the flip side, it's a heavy source of air pollution. Now add dust, spores, allergens like pollen from flowers, tiny fur from cats and dogs and you have a whole package of unsafe air. It's especially bad for folks with respiratory challenges. But thanks to technology, with air purifiers, our immediate environment can be cleaner, safer and much habitable. And since it's not an everyday piece of equipment you find in every store, you might need a little help in terms of where to begin based on your budget, home type and over health needs. We've done the hard part by combing through the market so we can guide you to choose one of the best air purifiers that will serve you well.
The Best HEPA Air Purifier
Honeywell HPA300 True HEPA Air Purifier
If you are looking for an air purifier that'll give you the assurance of clean, quality improved air, it's the Honeywell HPA300 True HEPA Air Purifier. You don't have to worry about dust, pollen, mite debris, pet dander, and spores. Does someone smoke around the house? Worry not, the Honeywell HPA300 is built to handle it. Now add virus, bacteria, odor filtering and what you have is a brilliant one-stop HEPA purifier guaranteed to deliver clean air all day long.
It further features a three-level air cleaning system technology with a turbo setting for faster cleaning. An A and A+ genuine pre-filter are the first line of defense against larger particles and the true HEPA filter takes care of microscopic particles such as allergens, bacteria, viruses, basically anything as tiny as 0.3 microns. What's more, it is highly recommended for rooms considered larger than usual e.g master bedroom. And for effective functioning, filters require replacement every 3 months for the A and A+ filters and once a year for the HEPA filter. A smart filter check light will remind you when change is required. Altogether at $219.99 with a 5year limited warranty, you could opt for a couple in separate rooms.
Key Features:
Four cleaning levels for the cleanest air
Gets rid of over 99% of particles
Gets rid of odors and germs effectively
Specification:
Brand

Honeywell

Model

HPA300

Weight

21 Pounds
Easy to use
Suitable for large rooms
5-year warranty
The stress of filter change
The extra cost of filter change
Warranty is limited
Coway AP-1512HH HEPA Air Purifier
The  Coway AP-1512HH Air Purifier didn't just win the Best Air Purifier of 2018 at Wirecutter for nothing. Its efficient and impressive 4 stage filtration with its smart real-time pollution sensor made all that possible. From filtering visible dust particles to invisible micron-sized air pollutants, the Coway AP-1512HH is engineered to ensure that you enjoy quality breathing with a coverage of 361 sq.ft. and it also takes care of odor and volatile organic compounds.
Furthermore, the fans are engineered to operate in 3-speed stages which you can manually adjust to clean the air as fast as you want. Even smarter, the Coway AP-1512HH is built with a pollution sensor feature that manages the purification of air in real-time. This is clearly indicated on the LED  light display so when no further pollution is detected by the sensor after 30 minutes, it brilliantly switches to Eco mode, stopping the fan to save energy.
Furnished with a  timer mode system, this purifier can be set to operate for 1, 4 or 8 hours before powering off, saving some power and comes with a pre-filter and true HEPA filter which aids effective cleaning of the air. Maintenance of pre-filters can be done by cleaning them out or when HEPA filters require complete replacement which is indicated on the machine. And with a 77-watt power consumption, it's a guaranteed power saver featuring low noise operation. It equally comes at the affordable price of $219. There's also a protect-your-purchase warranty that covers any internal/functional parts for 12 months and motor/ electronic parts for 36 months. If you are a fan of smart devices, you will surely like some of the best smart air purifiers from our list, so check them out.
Key Features:
Eco mode that saves energy
Comes with a handy auto mode
Excellent design
It is fitted with a filter change indicator
Specification:
Brand

Coway

Model

AP-1512HH

Weight

12.79 Pounds
Energy saving
Washable pre-filters
Automatic shut down
Not for larger coverage
Warranty is limited
Many users complained of noise
Medify Air MA-40 2.0 Medical Grade Filtration HEPA Air Purifier
Check out this compact but mightily efficient air cleaner. It performs air cleaning operations at a rate of 1,600 sq ft per hour, 840 sq ft in 30 minutes and 420 sq ft in 15 minutes. Impressive right? Wait till you hear that it's Energy Star and ETL certified fully tested to remove 99.97% of particles sized as low as  0.1 microns. This is unlike most air purifiers that can only boast of 0.3micron particle removal.
The Medify Air Medical-Grade True HEPA Air Purifier is designed with 4 fan speed operation making its air cleaning efficiency more superior to options with 3 fan speed. Functioning with a power requirement of 110volts, it's a super energy saver. Even more, the child lock feature is a brilliant innovation that keeps the kids from messing around with your purifier.
Asides top quality H13 and true HEPA filters, it's further furnished with a carbon filter and carbon pellets. These further promote the removal of toxic odors, smoke, and violations of organic compounds. For easy maintenance, the filters are designed in a single cartridge mode for easy replacement.
Furthermore, there's an optional anion generator that produces negative ion anion charged particle pollutants trapping them inside for delivery of extra fresh air devoid of germs. It's a little pricey at $270, but Medify threw in a generous lifetime warranty on all parts including service for registered products. Note that there's a catch, as long as the filters are changed every  6 months with genuine Medify air filters. You may also be interested in some of the best air purifiers for large rooms, so check them out.
Key Features:
Four-stage filtration system
Child lock feature
Various fan speeds and auto mode
Sleek and aesthetic design
Specification:
Brand

Medify Air

Model

Medify MA-40 Medical Grade

Weight

15 Pounds
Fast-acting purifier
Medical grade
0.1-micron particle remover
Requires repetitive filter change
Little pricey
Tempered glass panel prone to crack
LEVOIT Air Purifier with True HEPA Filter
If you are looking for something sleek, compact and easy to use, this is where it all starts and ends. Its small size doesn't impair its functioning in any way because the LEVOIT Air Purifier, True HEPA filter works with a total of 3 ultra-fine filters. There is a pre-filter, HEPA filter and activated carbon filter which traps particles as little as 0.3 microns. As such, anything from bacteria, viruses and large pollutants alike can be neutralized.
You bet the small size delivers very low noise operation with its unique QuietKEAP technology. Suitable for a small-sized room, not more than 215 sq.ft. Levoit completely circumvents the anion generator approach of air purification. Worry not, this is prone to ozone release so you are not exposed to any ozone risk at all. Furthermore, maintenance is easy as the pre-filter can be cleaned when clogged up. However, the HEPA filter requires periodic change. Engage the night mode feature and timer which contributes to energy saving. For less than $100, it's altogether a good buy.
Key Features:
Three-stage filtration process
Equipped with an AC capacitor motor
Energy star verified
Specification:
Brand

LEVOIT

Weight

8.9 Pounds
Very affordable
Easy to relocate
Easy clean pre-filters
Filter change cost
No warranty
Not for large space
LEVOIT LV-PUR131 Air Purifier with True HEPA Air Filter
This is yet another compact air purifier from LEVOIT. LEVOIT purifiers are particularly known to use air filtration techniques devoid of ozone risk. As such, they invest more in their true High-efficiency particulate air (HEPA) filter guaranteed to handle pet fur, spores, pollen, dust, smoke and unseen odor, germs. With the LEVOIT LV-PUR131 Air Purifier it's bad news for all airborne microorganisms greater than 0.3microns.
It also features an auto mode that adopts a pollution level sensor to adjust the 3 fan speed. This further produces quality air when needed to cover as much as 360 sq. ft. Not to worry, there's no trade-off between your quiet rest and clean air, LEVOIT made this one with the low sound operation.
With a 1-12 hour timer mode, the LEVOIT LV-PUR131 beats many purifiers in terms of timer options. Be rest assured as you make your purchase since it's certified by Energy Star and the California Air Resource Board (CARB) as an energy saver and compliant to emission laws. Under $200, it's a smart choice especially if you are looking for an oxen-risk free purifier. For more quality home devices, check out our guide to the best humidifiers.
Key Features:
3 fan speed operation
Robust timer option (1-12hrs)
Advanced HEPA filters
Pollution sensor technology
Specification:
Brand

LEVOIT

Model

LV-PUR131

Weight

11.24 Pounds
Quiet operation
Ozone risk-free
Energy-star certified
Not for large spaces
The filter requires periodic replacement
No remote
Germ Guardian Air Purifier True HEPA Filter
This is yet another air purifier that satisfies both affordability and quality delivery. The Germ Guardian Air Purifier True HEPA Filter features a 3 in one cleaning system. There's also a two in one pre-filter and charcoal filter which traps large particles such as pest, dust, pet air and of course odors. The second level is the true high-performance HEPA filter which further captures particles like pollen and pet dander.
What's more, the UV-C light, which is optional, further enhances the air cleaning system taking care of germs such as bacteria and viruses. Delivering a cleaning coverage of 167 sq.ft, the GermGuardian AC4825W offers a 3-speed setting which includes a quiet operation mode suitable for night time. Maintenance is also very easy thanks to genuine GermGuardian filters replaceable every six months for optimum performance which is indicated by a light on the machine when required. It comes at a cheap price of $96.69 and you bet It's ENERGY STAR Certified as an energy saver. You may also be interested in some of the best commercial dehumidifiers from our list, so check them out and pick the one for your home.
Key Features:
UV-C cleaning 
True HEPA filter
3-speed operation
Silent mode operation
Specification:
Brand

Guardian Technologies

Model

AC4825

Weight

7 Pounds
Affordable
Energy saver
3year warranty
Periodic replacement of filters
Filters not washable
Possibility of Ozone exposure  risk
Medify MA-25 Medical Grade Air Purifier
The Medify MA-25 is a high-performance air filter furnished with the power of two filters I.e a true HEPA filter and an H13 HEPA filter asides the pre-filters. Now that's double 3-in-1 action removing large particles and micron-sized ones down to the size of 0.1 microns which include viruses and bacteria.
Altogether, the Medify MA-25 Medical Grade Air purifier purifies air at a fast rate of 1,000 sq ft in 1 hour, 500 sq ft in 30 minutes, 250 sq ft in 15 minutes. With a power requirement of 110volts, it's a brilliant energy saver and us even ETL certified. The three fan speeds also contribute to energy saving by adjusting the cleaning operation to low noise mode. It also comes with a child lock feature so the kids won't rearrange the settings.
Engage the timer mode which offers up to 8hour programmable timing. In addition, there's an optional anion generator which also promotes effective air cleaning. Medify always throws in a generous life warranty cover as long as the filters are changed every 6 months with genuine MEDIFY AIR filters. For more amazing devices for home, check out our guide to the best white noise machines.
Key Features:
Double 3-in-1 filtering system
H13 HEPA  filter
True HEPA filter
Child lock
Specification:
Brand

Medify Air

Weight

8.55 Pounds
Lifetime Warranty cover
Faster air cleaning rate
Energy saver
Ozone risk with anion-generator cleaning
The filter requires a periodic change
Filter may be expensive
Vremi Large Room Air Purifier with True HEPA Filter
The Vremi True Air Purifier is no doubt beautiful engineered. It comes in a stylish white body design. Talk about compact, it finishes at a portable height of just 15.5 inches long and a diameter of 8.7inches. All in all, it could fit almost anywhere from shelf to corner. In addition, it operates with a 3 level filtration system utilizing a pre-filter that attracts large particles like dust, fur. Even more, you'll find a true HEPA filter that filters tiny pollutants down to 0.3 microns and an activated carbon filter that deals with all kinds of odors. The capacity is for spaces up to 300 sq.ft.
That's not all, it also features a smart sensor that balances indoor air quality with purifying operation. You'll like the filter replacement indicator which notifies you immediately on the light display when it's time for a replacement. To maintain the pre-filters simply wash them by hand. For the true HEPA filters and Activated carbon filters, washing is not an option.
The purifying operation occurs quietly, not disturbing your sleep. So, you can go ahead and take advantage of the timer mode which automatically switches the device off thus conserving energy.  Just so you know how confident Vremi is with this air purifier, a full 1-year warranty  protects your purchase at  $89.99 purchase. For more quality products for your home, check out our selection of the best HEPA vacuums.
Key Features:
Compact design
3 filtration level
Smart pollution sensor
Filter replacement notification
Specification:
Brand

Vremi

Weight

6.86 Pounds
Full 1-year warranty
Low noise operation
Cheap
The filter need periodic replacement
Not meant for coverage above 300sq. ft.
Some complained noise a bit too pound for them
Hamilton Beach 04386A Air Purifier
You don't have to break the bank to have clean, quality air in your home. At only $59.99 you can get a couple of these for the rooms in your home. Surprisingly, it features a high-performance HEPA Filter capturing both visible and invisible particles sized from 0.3 microns and below. The Hamilton Beach 04386A, Air Purifier comes with permanent filters, unlike other air purifiers where you have to change repeatedly.
Therefore, the maintenance is easy and can be done either by sucking-out particles with a vacuum cleaner or brushing. The filters aren't washable, so please do not assume "permanent" means washable as some other air purifiers come with washable permanent filters. Furthermore, the 3-speed operation gives you the liberty of running a powerful air cleaning speed or quiet mode operation. Perfect for small offices and rooms, the Hamilton Beach 04386A operates at a maximum coverage of 160 sq. ft, and it's compactness fits in just about anywhere whether horizontally or vertically placed. For more quality products for your home, check out our guide to the best ozone generators.
Key Features:
Compact
High-performance HEPA filters
3-speed operation
Versatile positioning (horizontal or vertical)
Specification:
Brand

Hamilton Beach

Model

04386A

Weight

5.74 Pounds
Permanent filters
Easy to clean
Affordable
Plastic material cover prone to break
Filters not washable
Not for large spaces
HEPA Air Purifier Buying Guide
Features To Look For In HEPA Air Purifiers
It's great what air purifiers can do generally but since they don't offer uniform operation, it'll be even greater if you know what to look out for to fit your specific needs.
Filters - If you've done some browsing on the internet on air purifiers, there's one thing you'll undoubtedly notice. Manufacturers promise air-cleaning efficiency using different filter types or even better, a combination of filters.
HEPA (High-Efficiency Particulate Air) Filters - These are filters made of highly dense filter papers that trap tiny airborne particles like pollen, pet dander, and any other particle down to 0.3 microns. It has almost become a standard in the air purifier market but the one you can trust and should look out for is the "True HEPA" label.
Ionic filters & Ultraviolet light - Ionic filtration does the same job as HEPA filters but by emitting a cloud of charged ions into the air. This further pulls airborne contaminants causing them to become trapped. You'll like that it's capable of handling pollen, allergens, dust, and bacteria. What's more, the UV light doesn't utilize filter paper; invisible light is released from inside the device that attacks pollutants, mostly bacteria and viruses.
Also, the light kills the DNA structure of the pollutant organism but its spectrum of UV light is completely safe for humans. Note that it is not meant for larger particles like dust or pollen. It further cannot help folks with allergies to smoke. Like the ionic filters, they are mostly the last line of defense.
Now there's a catch with both air cleaning methods, while they are both impressive and can protect your home from viruses bacteria and mold down to 0.1 microns,  their mode of operation may result in the production of tiny bits of ozone.
Too much exposure to ozone isn't good. Some manufacturers e.g LEVOIT, completely circumvent these two approaches in their air purifier design and present it as a strong selling point. It's not like it's totally unsafe to have such impressive germ-killing options in your air purifier but it's better to have it as an optional feature which is what most manufacturers do. It is engineered to an on/off switch so you can control exposure to ozone especially when you already have a highly efficient true HEPA filter in combination with the ionic or UV approach.
Carbon filters - These are specialized filters containing activated carbon pellets adapted for deodorization. Toxic fumes and bad-smelling gases are dealt with by this filter. So, if odor neutralizing is at the top of your list, then the rest above will be a plus. So, ensure to ask for an air purifier with carbon filters in addition to all other features.
Noise Level - There can't be a trade-off between having clean, safe air and your quiet, peaceful rest. Let's face it, getting some rest is one of the reasons we endeavor to eliminate all the contaminants in the air. Having to deal with too much noise from the same air purifier is a big no.
Many manufacturers adopt silent operation technology which allows operation as low as 24db, which is very low. Ideally, the sound between 27-52db is considered tolerable. So, be sure to ask for noise level specs at the point of purchase.
Smart Features - Many air purifiers are made with smart features that make usage easier. An example is the pollution sensor that optimizes air cleaning by sensing the pollution level in your room and automatically adjusts the device to go into quick cleaning. It's also smart enough to reduce operation when the air has been cleaned.
In addition, smart timer mode is another feature that gives users the liberty to set operating time. Many have 3 options e.g 1,3,8. If you want a more robust smart timer mode; so, be sure to ask for others that offer 1-12 hour timer making it possible to set your device for on/off cleaning hours as you like.
Maintenance - This is a very important point for most buyers. Not only is maintenance stressful it can also get annoying when it's on the expensive side. Also, most true HEPA  filters are not washable, you'll have to replace them quarterly or as the manufacturer demands, otherwise you won't get the best of it and it may end up damaged.
Others come with washable filters, thereby reducing the cost of maintenance. So you might want to brace yourself with the cost of replacing filters before you opt for a product. Some are affordable, others are pretty expensive.
Energy Efficiency - Energy saving is one feature everyone appreciates because if your device demands too much power to operate, there's no doubt having it will reflect negatively on your bills. Luckily, so many air purifiers have features that promote energy saving. For instance, the multiple fan speed feature makes it possible for the operation to be adjusted either manually or automatically from a high speed/turbo mode to a silent mode that conserves energy.
This is further complemented by the earlier mentioned pollution sensor which detects pollution levels and adjusts air cleaning operation. Do lookout for an Energy Star label as this certifies the product is an excellent energy saver.
Size - This isn't really about device dimensions or compactness. While a lot of people like something portable, this feature has more to do with the area of coverage the device can purify irrespective of device size. You don't want to opt for a product thinking it will suit your needs as a large homeowner, only to realize its operational area of coverage is not more than a few sq.ft. So, the safe thing to do is know your space in sq.ft and be sure the purifier has a coverage greater or equal.
Lights - This is another feature that offers convenience and ensures that the user experience is unique. Many air purifiers are furnished with a light that indicates when maintenance is due especially for a filter change. So, you don't have to rely on cranky or loud operation which is bound to develop due to clogged-up filters.
Some other purifiers also have a light that indicates the level of purified air so the device can be switched to a higher operating mode manually or automatically using the fan speed levels. This usually comes as 3 different lights usually blue (good), amber( average)and red ( low level of quality air).
Sign Up Now
GET THE VERY BEST OF GEARHUNGRY STRAIGHT TO YOUR INBOX