Best Smart Air Purifiers in 2021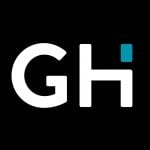 This product guide was written by GearHungry Staff
GearHungry Staff
GearHungry Staff posts are a compilation of work by various members of our editorial team. We update old articles regularly to provide you the most current information. You can learn more about our staff
here
.
GearHungry may earn a small commission from affiliate links in this article.
Learn more
There's nothing quite like a breath of fresh air, but for the most part, the air we take intends to be contaminated with bacteria and spores that we should not be inhaling. While you might not be able to control the quality of the air you breathe when you're outside, a smart air purifier gives you all the control you need when you're inside. For that reason, here's all the information you need on the best smart air purifiers out there. All in all, it'll help you protect yourself and your family while you're indoors. So, sit back and relax as we introduce you to a world of clean, fresh and purified air.
The Best Smart Air Purifier
Smart Air Purifier Buying Guide
No matter where we are - we are surrounded by air pollution from traffic, factory exhaust fumes, and other unseen environmental hazards. Metropolitan areas, especially, are often polluted by fine dust that there are already entire no-driving zones for diesel cars in many major cities.
Furthermore, when indoors, we are sometimes faced with other hazards such as cigarette smoke, building materials, or solvents that come from furniture, making our homes even more polluted than the outside air. This is where state-of-the-art air purifiers offer an efficient solution and are especially for allergy sufferers. However when on the hunt for a smart air purifier, there are some key features to look out for before finalizing your purchase and we have listed them below.

Features To Look For In Smart Air Purifiers
Apps - It's safe to say that many of us are hooked on the ease that comes with controlling our appliances from the comfort of our mobile phones. So, why should it be any different when it comes to a smart air purifier? One feature that you should ensure you look out for before purchasing a smart air purifier is if it features an accompanying mobile app.
A related mobile app gives you full control over every feature and aspect of your air purifier from the comfort of your mobile device. For the most part, apps that come with smart air purifiers are easily downloadable and also act as a convenient remote control; furthermore, some even monitor air quality.
Connectivity - In this modern day and age, it is necessary for devices around the home to be smart. They also need to be able to connect to the internet and automatically detect when to work. You don't want to purchase an air purifier that comes with the hassle of standing up every time the air quality drops, so connectivity in your smart air purifier is key.
You might also want to look for a purifier that can be easily activated with either remote control or one of your smart devices. This allows you to easily manage the appliance without having to be interrupted while carrying out other important activities around the house.
Room size - The size of the room you want to place your smart air purifier in is another very important factor to consider before making a purchase. A small air purifier cannot possibly be effective in a large room and in the same light, a heavy-duty purifier might be too overpowering in a small room. There is no point in purchasing an air purifier that cannot properly cleanse the air in the area you want it to, which is why the size of your room will determine the type of smart air purifier you opt for. Additionally, some air purifiers come with an 'air changes per hour' metric to help you understand the filtration capacity of the device.
Noise level - Even if you purchase the most powerful air purifier on the market, if it does not have silent operation, you will end up regretting your purchase. For this reason, it is imperative that you look for one that is quiet because the noisier ones can be disruptive during the night and equally affect your productivity during the day. Your ideal purifier should, therefore, be effective in order to properly cleanse the air in your room and also able to operate silently so as not to interrupt your everyday activities.
Filters - The importance of a good filter in your smart air purifier cannot be overstated. Every basic purifier should at the very least be capable of filtering out tiny particles that are up to 5 microns in diameter. You see, this is the typical size of most bacteria and mold spores in the air. However, a good purifier should be able to filter out particles that are 2.5 microns in diameter.
That's due to the fact that these particles usually come from industrial emissions and are small enough to enter into the bloodstream and accumulate there. This could, in turn, potentially cause long term health issues. Also, before purchasing your smart purifier, ensure that it has been certified by the proper authorities to filter out PM2.5 particles as this is incredibly necessary.
Air quality monitor - Changes in the air quality might go undetected, but it should not get past your air purifier. Some air purifiers come with air quality sensors that go a long way to detect specific air pollutants and then automatically adjust the air cleaners to a level where they can quickly get rid of these particles. This feature is one to look out for as undetected pollutants can be potentially harmful to health. As such, before you purchase your smart purifier, ensure that it comes with a sensitive air quality monitor.
Maintenance - If you bought a smart air purifier that does its job properly, then it should be filtering out a lot of dirt, dust, and debris from the air. This points to the fact that the filters will need to be properly maintained on a regular basis to ensure your appliance functions as it should. You should also ensure that you purchase an air purifier that comes with a filter that can be easily cleaned and replaced, which means no difficult clasps or unnecessary tools should be required to open it up.
Sign Up Now
GET THE VERY BEST OF GEARHUNGRY STRAIGHT TO YOUR INBOX