Best Smart Air Purifiers in 2022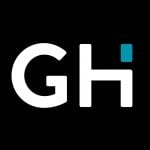 This product guide was written by GearHungry Staff
Last Updated
April 24, 2020
GearHungry Staff
GearHungry Staff posts are a compilation of work by various members of our editorial team. We update old articles regularly to provide you the most current information. You can learn more about our staff
here
.
GearHungry may earn a small commission from affiliate links in this article.
Learn more
There's nothing quite like a breath of fresh air, but for the most part, the air we take intends to be contaminated with bacteria and spores that we should not be inhaling. While you might not be able to control the quality of the air you breathe when you're outside, a smart air purifier gives you all the control you need when you're inside. For that reason, here's all the information you need on the best smart air purifiers out there. All in all, it'll help you protect yourself and your family while you're indoors. So, sit back and relax as we introduce you to a world of clean, fresh and purified air.
The Best Smart Air Purifier
LEVOIT Smart WiFi Air Purifier
Experience a lot more than enhanced air quality with the LEVOIT Smart WiFi Air Purifier. This WiFi-enabled air purifier will cleanse the air in your home by simply capturing up to 99.97 percent of pollutants using its three-stage filtration system. It features a fine preliminary filter that captures large particles including hair, pet fur, and lint. The second stage of the filtration system includes a HEPA filter that works to trap smaller particles like dust mites, airborne bacteria, and pollen. The final stage incorporates a carbon filter that eliminates pet odors and cooking smells, and more.
More than its specially developed filters, the Levoit air purifier can also be fully controlled using a smartphone by simply downloading the free VeSync app. With this app, you can monitor the air quality, track the filter life, adjust the fan speed, set the timer, create schedules and so much more. This air filtration device is also compatible with Amazon's Alexa as well as Google Assistant for hassle-free, hands-free voice control from anywhere in the room. And with its silent operation at just 27 dB, you get to enjoy a noise-free, high-quality rest every night. For more quality products for your home, check out our guide to the best ozone generators.
Key Features:
Three-stage filtration system
VeSync app lets you control the purifier remotely
Auto mode increases convenience
Sleep mode reduces noise and promotes restful sleep
Specification:
Brand

LEVOIT

Model

LV-PUR131S

Weight

15.2 Pounds
Convenient and easy control from your smartphone
Comes with a 1 to 12 hour timer that you can set
HEPA filter is 30 percent more efficient than regular filters
Might be too overpowering for small rooms
Does not come with its own Alexa device
Not shippable to some locations
Molekule Air Purifier with PECO Purification Technology
Once you enjoy purified air with the Molekule Air Purifier with PECO Purification Technology, you won't ever turn back. This smart air purifier gives you true, clean air. To do this, it makes use of Photo Electrochemical Oxidation nanotechnology (PECO) that has been specially designed to destroy and eliminate viruses, allergens, bacteria, mold, and VOCs present in the air. This is especially beneficial to you and your family as it prevents the breathing of contaminated air that could result in future health issues.
More than that, the Molekule air purifier comes with WiFi connectivity for convenience as well as an app that can be utilised for remote use. In addition, the product comes built with a touch screen display for an additional level of smart connectivity. What's more, you'll also like that this device has been built to work well in large rooms up to 600 square feet, such as living rooms and master bedrooms, in order for you to experience its full capacity. Further, it is portable and fitted with a natural leather handle and also incorporates a clean and sleek design that allows it to fit well in any living space. You may also be interested in some of the best air purifiers for large rooms from our list, so check them out.
Key Features:
Kills pollens and other harmful bacteria
Runs quietly
30-day money-back guarantee
Created with PECO technology
Specification:
Brand

Molekule

Model

MH1-BBB-1

Weight

25.1 Pounds
Comes with a natural leather handle for easy carrying
Includes 2 additional pre-filters alongside one PECO filter
Sleek and beautiful design that can match your home's décor
Only suitable for large rooms up to 600 sq. ft
Does not come with a timer
Does not allow you to create and set schedules for functionality
Blueair Classic 605 Air Purifier
The Blueair Classic 605 Air Purifier will simply transform your 'just okay' day to a 'great' day. Having doubts? Well, this smart air purifier will protect you and your household from contacting bacteria triggered asthma attacks and hay fever. It comes with dual protection filters that capture particles of all sizes, whether pollen, dust, mold, smoke and even viruses. Featuring HEPA Silent technology along with an electrostatic barrier, this device electrifies any particles and pollutants in the air, eliminating them instantly. Furthermore, it offers a certified clean air delivery rate of 500 cubic feet per minute with five air changes per hour. As such, its circulation power is strong enough to purify a large room between 700 and 800 square feet.
The Blueair purifier further incorporates three different airspeeds which include a whisper-quiet operation mode that lets you sleep and breathe easier all through the night. Even more, it is WiFi-enabled and can be controlled through the downloadable Blueair friend app that allows you to monitor your air quality, adjust your speed settings and even schedule your timer for night mode. You'll definitely like the fact that it is compatible with Amazon's Alexa for voice control. If you own a pet, you may want to invest in some of the best air purifiers for pets from our list, so check them out.
Key Features:
Ergonomic design
Powerful Blueair app lets you take control from wherever you are
HEPA filter kills germs in the air
Sturdy construction increases longevity
Specification:
Brand

Blueair

Model

605

Weight

31 Pounds
Low-speed operation mode is silent at 32 dB
All of the filters used are completely recyclable and environmentally friendly
Air purifier is compatible with Amazon's Alexa
Only suitable for very large rooms
The high-speed operation mode has a relatively loud noise
A fairly large device that might be difficult to carry
BISSELL air320 Smart Purifier
Your own four walls should protect not only your privacy but also all kinds of smells, gases, animal hair, and chemicals. Furthermore, fine dust might also be present in an apartment, which can have a major impact on health, especially for allergy sufferers. Luckily, with a purifier this good, you'll never want to experience breathing without it again. The BISSELL air320 Smart Purifier features a 3 stage filtration system that effectively works to eliminate up to 99 percent of particles and pollutants in the air. What's more, the filtration system incorporates a fabric pre-filter that catches large particles and also includes a high-efficiency filter as well as an activated carbon filter that gets rid of the smaller particles such as bacteria, mold, and viruses.
Additionally, the BISSELL purifier comes with an automated CirQulate system that essentially monitors air quality and in turn, automatically adjusts the fan speed to provide the best quality air. On top of this, there is also a whisper-quiet fan speed operation along with an integrated and functional design that will complement any living space, as well as a discreet cord wrap and intuitive controls. All in all, this filter efficiently purifies air. You may also be interested in some of the best commercial dehumidifiers from our list, so check them out.
Key Features:
3 stage filtration
Filters up to 1000 square feet room
Functional design
Automated CirQulate system
Specification:
Brand

Bissell

Model

2768A

Weight

18.25 Pounds
Captures particles up to 0.3 microns and larger even on the lowest can speed
Every purchase from BISSELL goes towards saving homeless pets
Features discrete cord wrapping to eliminate the risk of tripping on the cord
Not suitable for small rooms
Does not come with a carrying handle for easy transporting
Is only available in one color
Coway Airmega 300 Smart Air Purifier
The Coway Airmega 300 Smart Air Purifier is the perfect air purifier for larger spaces and rooms. This appliance effectively purifies air in a room up to 1256 square feet and even cleanses at least twice in an hour to ensure that you enjoy truly clean air. It further features a Max2 filter that combines the function of an activated carbon filter with a true HEPA filter in order to capture up to 99.97 percent of particles in the air. This is inclusive of pollen, pollutants, allergens, bacteria, and viruses. On top of this, a whopping 99 percent of volatile organic compounds and fumes such as NH3 and CH3CHO are eliminated.
Moving on to the permanent pre-filter incorporated – it works to capture larger dust particles and is conveniently washable. Furthermore, the Coway purifier comes built with a pollution sensor that communicates the indoor air quality in real-time so you can adjust the fan speed accordingly. With five fan modes to meet all your needs and the fact that it produces 43.2 dB sound at its loudest, this smart air purifier is a smart investment. All in all, Hair, fine dust and other larger suspended matter can be filtered with the air purifier from the respective room in the house or apartment. For more amazing devices like this, check out our guide to the best white noise machines.
Key Features:
Suitable for rooms up to 1256 square feet
Quick cleaning
Combines activated carbon and a true HEPA filter
Pollution sensor included
Specification:
Brand

Coway

Model

AP-1515H

Weight

21.4 Pounds
Available in two attractive colors
Can purify the air in a very large space
The HEPA filter is effective in catching very small particles in the air
Too powerful to be used in a small room
The heavy-duty design makes it quite difficult to transport
Filters are excluded from the complimentary one year warranty
Smart Air Purifier Buying Guide
No matter where we are - we are surrounded by air pollution from traffic, factory exhaust fumes, and other unseen environmental hazards. Metropolitan areas, especially, are often polluted by fine dust that there are already entire no-driving zones for diesel cars in many major cities.
Furthermore, when indoors, we are sometimes faced with other hazards such as cigarette smoke, building materials, or solvents that come from furniture, making our homes even more polluted than the outside air. This is where state-of-the-art air purifiers offer an efficient solution and are especially for allergy sufferers. However when on the hunt for a smart air purifier, there are some key features to look out for before finalizing your purchase and we have listed them below.
Features To Look For In Smart Air Purifiers
Apps - It's safe to say that many of us are hooked on the ease that comes with controlling our appliances from the comfort of our mobile phones. So, why should it be any different when it comes to a smart air purifier? One feature that you should ensure you look out for before purchasing a smart air purifier is if it features an accompanying mobile app.
A related mobile app gives you full control over every feature and aspect of your air purifier from the comfort of your mobile device. For the most part, apps that come with smart air purifiers are easily downloadable and also act as a convenient remote control; furthermore, some even monitor air quality.
Connectivity - In this modern day and age, it is necessary for devices around the home to be smart. They also need to be able to connect to the internet and automatically detect when to work. You don't want to purchase an air purifier that comes with the hassle of standing up every time the air quality drops, so connectivity in your smart air purifier is key.
You might also want to look for a purifier that can be easily activated with either remote control or one of your smart devices. This allows you to easily manage the appliance without having to be interrupted while carrying out other important activities around the house.
Room size - The size of the room you want to place your smart air purifier in is another very important factor to consider before making a purchase. A small air purifier cannot possibly be effective in a large room and in the same light, a heavy-duty purifier might be too overpowering in a small room. There is no point in purchasing an air purifier that cannot properly cleanse the air in the area you want it to, which is why the size of your room will determine the type of smart air purifier you opt for. Additionally, some air purifiers come with an 'air changes per hour' metric to help you understand the filtration capacity of the device.
Noise level - Even if you purchase the most powerful air purifier on the market, if it does not have silent operation, you will end up regretting your purchase. For this reason, it is imperative that you look for one that is quiet because the noisier ones can be disruptive during the night and equally affect your productivity during the day. Your ideal purifier should, therefore, be effective in order to properly cleanse the air in your room and also able to operate silently so as not to interrupt your everyday activities.
Filters - The importance of a good filter in your smart air purifier cannot be overstated. Every basic purifier should at the very least be capable of filtering out tiny particles that are up to 5 microns in diameter. You see, this is the typical size of most bacteria and mold spores in the air. However, a good purifier should be able to filter out particles that are 2.5 microns in diameter.
That's due to the fact that these particles usually come from industrial emissions and are small enough to enter into the bloodstream and accumulate there. This could, in turn, potentially cause long term health issues. Also, before purchasing your smart purifier, ensure that it has been certified by the proper authorities to filter out PM2.5 particles as this is incredibly necessary.
Air quality monitor - Changes in the air quality might go undetected, but it should not get past your air purifier. Some air purifiers come with air quality sensors that go a long way to detect specific air pollutants and then automatically adjust the air cleaners to a level where they can quickly get rid of these particles. This feature is one to look out for as undetected pollutants can be potentially harmful to health. As such, before you purchase your smart purifier, ensure that it comes with a sensitive air quality monitor.
Maintenance - If you bought a smart air purifier that does its job properly, then it should be filtering out a lot of dirt, dust, and debris from the air. This points to the fact that the filters will need to be properly maintained on a regular basis to ensure your appliance functions as it should. You should also ensure that you purchase an air purifier that comes with a filter that can be easily cleaned and replaced, which means no difficult clasps or unnecessary tools should be required to open it up.
Sign Up Now
GET THE VERY BEST OF GEARHUNGRY STRAIGHT TO YOUR INBOX