Best Robotic Window Cleaners in 2022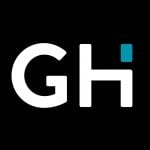 This product guide was written by GearHungry Staff
Last Updated
August 1, 2018
GearHungry Staff
GearHungry Staff posts are a compilation of work by various members of our editorial team. We update old articles regularly to provide you the most current information. You can learn more about our staff
here
.
GearHungry may earn a small commission from affiliate links in this article.
Learn more
We're entering an even greater depth in the world of automation. The best robotic window cleaner will take the mundane out of your ordinary day, and replace it with free time. These models are all extremely easy to use, so sit back, read on, and understand why an automatic window cleaner could be the step-up in your housekeeping game you never knew you needed. Everything about the future involves automated home tasks. Nobody likes cleaning windows; let's leave it to the future.
The Best Robotic Window Cleaner
iRobot Braava jet 240 Superior Robotic Window Cleaner
The iRobot Braava jet 240 Superior Robot Mop is designed to easily access hard-to-reach areas in the house like windows, bathrooms, kitchens, toilets, and underneath cabinets. You only have to set up the cleaning pad, and then the programmed robot will automatically choose the best cleaning option for the surface it's placed on. The cleaning options available include damp sweeping, wet mopping, and dry sweeping. Additionally, what makes the iRobot Braava jet 240 outstanding is the fact that it has three mops to performing different cleaning actions. To start with, the white dry mop is designed to clean over a distance of 250 square feet without using water. This mode will come in handy when you want to do a quick sweep of your house before you start receiving visitors. While the damp orange mop requires water to function, you only have to use a minimal amount. It can also cover the same distance as the dry white cloth.
The iRobot Braava jet 240 also comes with a blue wet pad that is designed for sealed floors, as such, it requires a huge amount of water to function. It can also cover a distance of over 200 square feet three times. Furthermore, the beautiful thing about the three mopping modes here is that they do not make the screeching noise that's common in most robotic cleaners. And when it comes to the all-around durability of its battery, you will be pleased to know that this device does not disappoint at all. From our findings, we discovered that the three cleaning modes work for about one or two hours as long as the iRobot is fully charged. Our guide to the best wallpaper removers features more quality products you may be interested in, so check them out.
Key Features:
Powered by a Lithium-Ion battery
Three cleaning modes available
Suitable for cleaning all surfaces
One year warranty
Specification:
Brand

iRobot

Model

B240020

Weight

3 pounds
HOBOT-298 Window Cleaning Robotic Window Cleaner
Even though smart vacuum cleaners have been around for some time now, many households have still not seen enough reasons to automate their cleaning activities. One company that is doing its best to change this narrative is Hobot Technology Inc., through the consistent release of durable, stylish, and sturdy window and floor cleaning bots. One of Hobot's latest release is the Hobot-298 robot, which competes with the iRobot Braava jet 240 in terms of performance, distance, and durability. While the previous versions of Hobot robot cleaners could only perform mild tasks such as cleaning tabletops, and windows, the Hobot-298 is designed to perform more complex functions. For instance, it not only cleans hardwood floors but also tiles. And despite the fact that the Hobot-298 is more sophisticated than the previous models, it still manages to work while being as silent as a graveyard.
No doubt, the device will prove to be quite useful when you want to clean the house without disturbing the peace of everyone around. But the thing with silent robot cleaners is that someone may mistakenly step on them, which will most likely damage them. So, be sure to be vigilant while using this device. Contrary to popular belief, smart vacuum cleaners are not all that difficult to operate. At the back of the robot cleaner, sensors are installed to enable it to detect edges, dead ends, window frames, and obstacles on the path of the device. These sensors not only allow the device to function properly but also serve as safeguards to prevent damage. Aside from the sensors, vacuum holes are punctured at the back of the Hobot-298 to keep it prevent the bot from accumulating mud or dirt when cleaning. And when it comes to cleaning efficiency, the Hobot-298 does not disappoint, as it features three types of cleaning pads. These allow for quick, easy, and effective cleaning. The blue pad, which is the thickest among all pads, is designed for cleaning dry surfaces. On the other hand, the yellow and black pads are suitable for wet mopping operation. For some amazing devices that will help you keep clean all the surfaces around the house, check out our guide to the best gas pressure washers.
Key Features:
Cleaning speed 2.4 min/meter
2.32 pounds
LED battery indicators
Brushless DC motor engine
Specification:
Brand

HOBOT

Weight

2.82 pounds
Gladwell Gecko Robotic Window Cleaner
The Gladwell Gecko Robot Window cleaner is an intelligent robot specially designed to clean any surface without hands-on operation. The robotic cleaner employs the use of sensors in guiding its movement around sharp edges and tight corners, and also prevent the robotic cleaner from falling or hitting bumps on its cleaning path. Another safety feature included in the Gladwell Gecko cleaner is a rope which ensures that the robotic window cleaner does not fall from the window even if other safety measures fail. Looking at these safety features put in place by Gladwell Gecko, you can rest assured that the device will not be damaged anytime soon. Another good thing about the Gladwell Gecko robot cleaner is its compatibility with Android and iOS devices. All you have to do is download the proprietary app online, install it, and then you will have unhinged access to various features that enable you to choose the cleaning option you prefer.
Also, if you would like to control this robot manually, you can quickly press the mapped out buttons on the app, so you can control and choose the path the robotic window cleaner goes. That said, the Gladwell Gecko Window cleaner also employs a powerful suction technology. This feature ensures that all the stains on your window are removed without you breaking a sweat. On top of that, the Gladwell Gecko cleaner comes with a microfiber pad, which is attached to the bottom of this window cleaner. The microfiber pad is further used to dry the cleaned surface so you can start using it in no time. After using the microfiber pad, you can wash it and use it another time.
Key Features:
Compatible with Android and iOS devices
Microfiber pad included in the pack
Powerful suction technology
4.95 pounds
Specification:
Brand

Gladwell

Weight

4.95 pounds
ECOVACS WINBOT 880 Robotic Window Cleaner
As aforementioned, the Ecovacs Winbot 880 is a self-cleaning robotic window cleaner designed to work on glass surfaces only. As an intelligent robot, the Ecovacs Winbot 880 can determine the best path to take when cleaning any surface. As it moves, it avoids edges, bumps, and obstacles that may damage it. Once it is done with the cleaning, it will return to its initial location, so you don't have to go looking for it. This way, you can keep yourself busy with other household chores while the Ecovacs Winbot does the window and tabletop cleaning. And for the device to be able to stick firmly to the sleek surface of glasses and windows, it is equipped with a 2800PA suction power.
While some robotic cleaners may not give you the kind of thorough cleaning you desire, that is not the case with the Ecovacs Winbot. It comes with a four-layer decontamination pad that helps to clean your windows four times better than the regular robotic cleaners. What's more, the decontamination pad removes germs from surfaces, which is something other robotic cleaners cannot do. And because of the decontamination pad, the Ecovacs Winbot will be the best smart vacuum cleaner to use in kitchens, eateries, hotels, and other places that require high hygienic standards. As a self-cleaning device, the Ecovacs Winbot features a user-friendly and interactive interface that makes it easy for just about anyone to operate. You don't need any special form of training before you can successfully set it up and use it. And to make the control process easier, the device comes with remote control. With that, you can perform any operation without necessarily getting close to the Ecovacs Winbot 880 robot.
Key Features:
2800pa suction power
Features a decontamination pad
Smart navigation system
Remote control system
Specification:
Brand

ECOVACS

Model

WB10G

Weight

3.96 pounds
Robotic Window Cleaner Buying Guide
These excellent little pieces of modern machinery have a lot going on for such a simple task. We're in a golden age of home automation, where everything is being tested out by a free-moving market with numerous players in the field. Basically, we all get to enjoy the low-cost smart appliances like each of these robot window cleaner models, and get a feel for how all home automation is going to be in ten or twenty years. We've outlined everything you need to look at, and what you need to know about your robotic window cleaner.
How We Chose Our Selection of Robotic Window Cleaners
Quality - Everything from the durability of the exterior, right on down to the mapping and intricate electronics. There's a lot to consider when you get a home automation product, which is why we've whittled down the list to just six: plenty of models didn't make the cut by our standards.
Reviews - Online user reviews are a prerequisite to anything: it's probably what got you to find this page in the first place. We want first-hand user experiences that aren't spat-out by corporate drones. Reviews let you take an honest, hard look at the products you're after.
Price - When has price not impacted a purchase decision? While you're not going to find these to be rock bottom prices, you're paying for years of R&D that's gone into the perfect window cleaning product. Walk into this with an open mind, just as we did, and you'll do fine.
Features to Look for in Robotic Window Cleaners
Size - With this, size does matter. Your automatic window cleaner needs to be large enough to cover a wide surface area before the battery runs out.
Weight - This directly plays into our next trait: power. Since these need to maintain proper suction on the window, you're not going to find units that weigh all too much.
Power - This usually refers to the motor. More power is needed for larger windows and more weighted robotic window washer models.
Speed - You aren't going to see these jetting across the window, but they're definitely going to move fast enough to maintain as much battery power as possible.
Suction - The key to this operation is ensuring it can stay on the window long enough to get the job done. Proper suction is half the game.
Framed or frameless windows - There's a little more manual involvement if you have framed windows, but it's nothing your automatic window washer can't handle. For frames windows, you're usually better off getting a square bottom model to maximize battery efficiency, and coverage space.
Battery - Cordless options don't have the greatest battery life spans, but they do pack enough juice to get the job done. On average, you'll get about thirty minutes of use per charge.
Power cable length - There's an infinite number of ways to build a house, which messes with the distance between power cables, and your glass cleaning robot. Power cable length can be altered with a high-quality extension cable, but nobody wants to chip in and grab more materials than necessary, if it can be avoided.
Features - Added features that give this a little more than its intended purpose. For instance, our number one pick has remote control access via the official app, allowing you to target certain areas manually if you see fit. It's all about teaching your machine.
Robotic Window Cleaner FAQ
Q: What is a robotic window cleaner?
A: Think of them as the big Roombas, but for the outside of your window. If you've ever owned and operated a robot vacuum cleaner, you've seen the process first hand: these units use the same 3D mapping and smart technology to determine where to clean, and how to clean it.
This is another step in home automation. While you'll still have to position it and move it from window to window, you're still only taking about ten seconds out of your day to do each portion of the task, successfully automating this mundane task to the best of your current ability.
Q: How to use a robotic window cleaner?
A: First and foremost, you need to clear off a spot for your first time using it. Windows are one of the very last things that anyone wants to do, so as time goes on, they build up a thicker layer of filth that just looks normal. Clear a spot for the window cleaner to start, and follow these steps.
Ensure your tether (and power cable if necessary) is properly hooked up, with plenty of slack to move around. The last thing you want is the tether to pull it down and break the unit.
Place it on the window and hold it flush with the pane. Press the on button, and wait for a mechanical cranking sound (most models). You may also have to sit through three to five seconds of LEDs going off, and beeping. Your unit will start climbing up the window
For oddly-shaped windows, stand by the first time you use the cleaner and try to determine just well your cleaner does. These are surprisingly far easier to use than you would initially think.
Once your window cleaning machine is done, it should stop on its own. Smart sensors are built-in to determine just where the next spot is, and map out to see where the previous spots were. When there's nothing left to clean, it should go off on its own.
Q: How to wash and maintain a robotic window cleaner?
A: Your glass cleaning robot has quite a few moving parts, but they're far easier to maintain than you'd imagine. Follow these tips and memorize some of these basic guidelines when using a robotic window washer, and you'll be all set.
Most units can't work under refrigeration temperatures (41 F and lower), so they're not ideal to use in the wintertime. If you're using this during the day in spring, don't forget to bring it indoors at night. Humidity coupled with the growing cold when the sun goes down could damage your unit.
If your unit specifically states in the instructions that it cannot be used with anything other than straight lines, your funky window shapes aren't going to do. The suction of your unit relies on a few things, but one is maintaining a tight air seal. If it hurts curves in the windows or oddly-shaped panes, it could bump around, lose that seal, and fall to the ground below.
Cleaning pads either need to be cleaned after every use, or changed weekly to maintain the best results. You should do a weekly inspection of your automatic window washer to ensure everything is operating properly.
Cleaning your windows once weekly will maintain a proper level of cleanliness going forward. If your windows are filthy, the cleaning pads can only take so much, and will either stop working after a while, or simply spread dirt around. Depending on the power of your window cleaning machine, you might have to do most of the first wash by hand.
Q: Can I clean the mirror or shower glass with a robotic window cleaner?
A: You're good to go. The only thing you'll really need to be on the lookout for is very cheap mirrors. All mirrors have a reflective underlying aspect, often called the "silvering" of the mirror. These have glass plates placed over them and secured, turning them into what they are. Try and get an angle on how thick that mirror glass is. The suction on some of these models might be too much for cheap glass, and cause it to crack.
When you get to shower doors and glass, those are usually solid. Most showers and doors have a lot of power and a good thickness to them because no contractor wants to come back out and fix it from them being too thin. There are certain regulations and standards in place, so you should run into no problem using your robot window cleaner on your glass shower and shower door.
Source:
How Mirrors Are Made?, Mirror History
Sign Up Now
GET THE VERY BEST OF GEARHUNGRY STRAIGHT TO YOUR INBOX