Unique Wall Clocks in 2022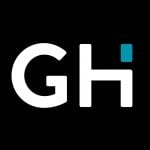 This product guide was written by GearHungry Staff
Last Updated
May 25, 2018
GearHungry Staff
GearHungry Staff posts are a compilation of work by various members of our editorial team. We update old articles regularly to provide you the most current information. You can learn more about our staff
here
.
GearHungry may earn a small commission from affiliate links in this article.
Learn more
A fabulous wall clock will do more than just tell the time. It can really set the tone and style for a room and bring a real sense of purpose to a space. A statement clock strategically hung against a feature wall can really transform a room and bring about a sense of style and represent the owner's character too. There's something quite therapeutic too about the syncopated ticking of a clock that can transport you somewhere else for a few fleeting seconds. A unique clock can add just as much design value to your home as a piece of art, so if you're are thinking of investing in a new statement time-piece but struggling to find something that inspires you, take a look at some of our selections below.
The Unique Wall Clock
If you are considering purchasing a contemporary wall clock for your bedroom and want something that has super quiet and non-ticking options so that it won't disturb your precious sleep over night then this is a great recommendation and a stylishly designed one too. Plumeet Wall Clock features large easy numerals on a 13-inch diameter round frame.
It's a very fashionable and classic shaped wall clock with a silver and a special honeycomb patterned face.  Battery operated and runs on a low powered quartz movement to be at the same time both dependable and budget friendly. It is super easy to assemble and comes with a specially designed hook and pre-installed brads. You can also clean the face if it gets dusty. Overall great value for money considering enhanced silent operation and night light functionality.
Kibardin Design, The Only Clock (Wall Clock)
Kibardin design products are characterised by their truly distinct and innovative design features and take displaying the time to a whole new futuristic level. Contemporary in design and style but still balanced with functionality, they deliver clean and simple geometric shapes, like the circular The Only Clock with its hollow round face.
Kibardin's philosophy is to use the convention of a clock to create an eye-catching piece of art that also has real purpose and use in the home. The overall aesthetic is very much a less is more feel with simplicity and contemporary pared down elegance at its core. The Only Clock is a show stopper but in a very understated way with its digital LED display and can be wall mounted or placed on a desk.
This features a completely silent mechanism in a very clean, minimalist housing that comes in classic matte colors of black and white, white and white light-grey and dark-grey to provide a very chic and cool overall aesthetic. The control buttons are also discreetly tucked inside the window so as not to interfere with the overall geometric flow. With its white LED time display it's easy to read the time in practically any lighting conditions. A truly unique wall clock that will make add a contemporary twist to any room and the winner of a host of design awards including the Good Design Awards 2017, USA. For more amazing products for your home, check out our guide to the best gallery wall frames.
The traditional cuckoo clock is given a cute yet contemporary make-over in the shape of this Lemnos Cucu Wall Clock which is designed and manufactured in Japan to exacting details. At just 18.6 wide by 25.8 cm tall it will look perfect on a kitchen wall for example. Lemnos is actually the name of a Greek island and was famed as the home of the God of Craftsman, Hephaestus. Founded in 1947, Lemnos as a brand are all about precise design and exemplary craftsmanship and are praised the world over for their innovation.
The Cucu clock is brought to life and re-imagined for the modern home by skilful artisans using the finest materials, like natural woods, to create distinct and unique time-pieces. The Cucu is shaped like a modern birdhouse and can be wall mounted or placed on a sideboard or mantle. It comes in four different finishes, one of which will be sure to compliment your own home and interior style. Choose from Light Natural Wood, Dark Japanese Ash Wood, Modern White Semi-Gloss or an Obsidian Black. Don't worry about the Cuku driving you all cuckoo at night either! It comes with a manual night time shutoff so your household and your little bird can all take a quiet rest till morning!
Karlsson Present Time Moon Glass Wall Clock
This Dutch brand is well known for its association with innovative design, spectacular use of innovative graphics and contemporary aesthetic architectural style design. Karlsson was established back in 1980 and has been producing ever since a series of clock collections including their Living collection which features the use of unique materials like ceramics, wood, crystal, aluminum and glass.
This Moon Glass Wall clock is certainly original and iconic no less. With its strong graphic identity, it really will add character and presence to any wall you place it on and deliver a powerful statement. The moon clock features in their contemporary clock collection and has a silent movement along with being battery operated. It measures 60cm diameter and is a spherical moon shape with a glass mirror front. Very stylish and unique indeed.
A very novel idea and a totally unique wall to tell the time although you may need to brush up on your algebra first! In an interesting design twist on a traditional clock face, instead of traditional Roman numerals, this very individual wall clock by Decodyne has a different equation at each demarcation. With a classic black circular face and white chalkboard style writing it will compliment any interior color scheme and will look particularly cool in an office or home studio, especially for an engineer, mathematician or anyone just interested in numbers.
With no cords or wires, this clock runs on batteries and at 11 ½ inches diameter, is easy to read at a distance too. A very quirky and contemporary wall clock.
Umbra Ribbon Stainless Steel Wall Clock
Umbra is a global houseware brand and recognized producer of creative and contemporary every day designed items. This very urban and thoughtfully designed clock that comes in three distinct and equally stunning colorways. Go for a classic stainless steel, chic black or a very fetching copper design. The clock is constructed from bent stainless steel ribbons and has accented red handles that make it easy to tell the time. Each steel ribbon is placed to denote the hours making this a very modern twist on a classic time piece.
It features quartz clock movement for precise and accurate time telling and is easy to operate and maintain taking just 1 AA battery. It also measures 12-inches in diameter creating a casual, functional and also affordable wall clock addition to your home.
Kikkerland Big Wheel Wall Clock
This is a real show stopper! A proper statement wall clock that will really grab attention so make sure you put it on a wall that is deserving of its unique design features, where it can be appreciated daily! The Kikkerland Big Wheel Wall Clock features a very intricate exposed gear style design and comes in a couple of color options including a very impressive black, black with silver, silver and a very cool and contemporary white. The precision gears interlock to uniquely turn the minute and hour hands.
It measures 18.9-inches high by 16.9 wide so will bring real character and personality to your home. It creates quite a grandiose impression whilst at the same time being industrial looking too. It's operated by 2 D batteries so is easy to change when needed.
Less clock, more sculpture, this Silo Wall Clock is a simply stunning design that has real modern aesthetic appeal and will look fabulous in the chicest of modern homes. It's way more than a time-piece, it's what the designers call a "kinetic sculpture" meaning that it alters its shape through time. It's a sophisticated play on mathematical tangential relations and is modernity at its most simplistic and stylish.
Don't worry, we're also assured that it's very easy to assemble and comes with everything you need included. All you have to worry about is which wall to mount it on! Make sure that you have the perfect clean wall as you will really want to display this futuristic style wall clock to its full advantage.
Sander Mulder Continue Time Clock
This Continue Time Clock is truly exceptional. A feat of exquisite craftsmanship and superb attention to style and detail. It's a limited edition of 40 pieces with 1 artist proof produced so you really are getting a bespoke piece of wall deco. Crafted from aluminium, chrome, stainless steel, brass, 14 karat gold no less and with the option of black anodized pointers and 24 karat gold this is contemporary luxury personified in a unique and utterly beautiful wall clock. Made in The Netherlands to a design by Sander Mulder.
With an intricate design based on the Continue Time concept, it features mesmerizing pointers that allow you to read the time as you would a traditional clock but this is far from traditional. A spectacular piece of engineering and ingenuity.
22 Design Studio 4th Dimension Concrete Wall Clock
22 Design Studio constructed out of high-density grey concrete this again is more like a work of art than it necessarily is a clock and combines innovative architectural style design with years of artisanal craftsmanship to deliver a clock that is fascinating to look at. It resembles a concrete styled spiral staircase making it the perfect addition to a modernist home. You tell the time via clean lined, hand formed aluminum arms in sharply contrasting white. There's also a striking blue concrete panel that further gives this clock a very modern and contemporary twist. An urbanites dream.
Sharper Image Light Up Electronic Word Clock
Sharper Image Light Up Electronic Word Clock presents the time in a different way to every other clock on this list. Using LED lights, it tells you what time it is using words instead of numbers. Sure, it's not the most space-efficient way of telling the time, but it looks amazing. As a design piece, this clock is a real statement. Whenever someone walks into your house, they're sure to ask about it. It tracks the time in five minute intervals, so it doesn't give you the exact time. But, do you really care when it looks this good? 
Sign Up Now
GET THE VERY BEST OF GEARHUNGRY STRAIGHT TO YOUR INBOX