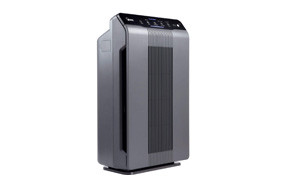 Winix 5300-2 Air Purifier For Large Rooms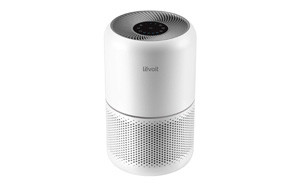 LEVOIT Air Purifier for Home Allergies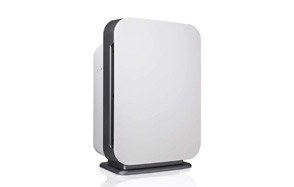 Alen BreatheSmart 75i Large Room Air Purifier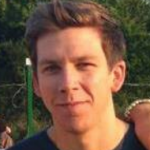 There is almost an unlimited amount of things that can impact the quality of the air we breathe on a daily basis. Whether you're looking at how deeply you breathe or the overall air quality, ensuring good breath hygiene is essential for anyone who wants to live better.
One of the easiest things to do to improve the air quality in your home is to invest in an air purifier to get rid of unwelcome particles and chemicals. While vacuuming regularly can help with this to some extent, getting a proper air purifier to quietly and invisibly remove dust and fine particles from the air does a much more thorough job. So let's take a look at our best air purifiers for large rooms recommendations in today's product review.
The Best Air Purifier For Large Rooms
Air Purifier For Large Rooms Buying Guide & FAQ
Features To Look For In Air Purifiers For Large Rooms
Once you know how powerful a machine you need and which type of air purifier might be best for your space, there are some extra features you might want to keep an eye open for when looking through our list of the top-rated air purifiers for large rooms. These include the following:
Type of filter: Does your machine work with a Dust Pre-Filter, a HEPA filter, Electrostatic filtration, Active Carbon, etc.?
How frequently will the filter need to be changed?
How many times can the air purifier clean the air in my room in an hour?
How noisy will the air purifier be when it's switched on?
Does the air purifier have an auto mode?
Do I need an air purifier that actively removes bad odors as well as improving air quality?
There will, of course, be loads more things to consider when selecting your air purifier, but these questions should give you a good starting point to help you find the best air purifiers for your home.

Types Of Air Purifiers For Large Rooms
There are loads of different types of air purifiers for large rooms to choose from, coming in a range of sizes, different types of filters, and some with special added features making them particularly suitable for people with allergies or asthma, removing cigarette smells, or for pet owners. The two main types of air purifiers, however, are Filter Purifiers and Ionic Purifiers.
Filter Purifiers - Filter purifiers work by pulling air through a filter to trap any particles larger than air. The best options are True HEPA filters that remove over 99.9% of particles larger than 0.3 microns (this includes household dust particles, mold spores, pollen, and most tobacco smoke and other odor particles). HEPA stands for High-Efficiency Particle Arrestance.
Various membranes can be used in a Filter Purifier, with the most popular being activated charcoal, a layer that's particularly good for trapping allergens and odor particles.
Ionic Purifiers - Ionic purifiers work by taking advantage of electrostatic attraction, which refers to the attraction between two negatively charged ions. They actively seek out and destroy negatively charged ions from the air, which, luckily for us, are usually molecules, including dust, bacteria, and other unwelcome visitors. These types of purifiers can also be referred to as Electrostatic, Ionic Breeze, or Truman Cell Purifiers. Ionic Purifiers are often criticized as they run the risk of releasing harmful ozone particles while cleaning the air, so watch out for this!

Air Purifier For Large Rooms FAQ 
Q: What is an air purifier for a large room?
A: Air purifiers for large rooms are specifically designed to help improve the overall air quality in a large space. Many can deal with areas of 500 square ft and above, so you can relax and breathe in fresh, pure air every day.
The best way to figure out whether your air purifier can work in the space is to measure your floor space and look for top-rated air purifiers for large rooms that promise to clean the air in the area at least 5 times an hour.