Cleaning Solution: The Best Robot Vacuums of 2022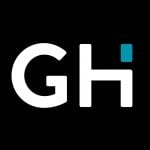 This product guide was written by GearHungry Staff
Last Updated
April 21, 2021
GearHungry Staff
GearHungry Staff posts are a compilation of work by various members of our editorial team. We update old articles regularly to provide you the most current information. You can learn more about our staff
here
.
GearHungry may earn a small commission from affiliate links in this article.
Learn more
Any of us who grew up watching reruns of The Jetsons has to be wondering where our flying cars and robot maids are to make our lives easier, or at least a bit more productive. Well, our cars are still asphalt-bound, but at least we've got some form of domesticated cleaning robot to take care of one of the mundane house-keeping tasks: the robot vacuum.
We looked around for the best robotic vacuums on the market, scouted reviews, and even brought samples of our future robot overlords into our homes to clean the floors and scare the hell out of our pets. After months of testing, our floors are sparkling clean, our cats are traumatized, and we've dialed in the best robot vacuums for a variety of homes.
Take a look at our robot vacuum cleaner rundown and tips below — and let us know if there are any worthy contenders we missed.
The Best Robotic Vacuum Cleaner Review
Proscenic M7 Pro Robotic Vacuum Cleaner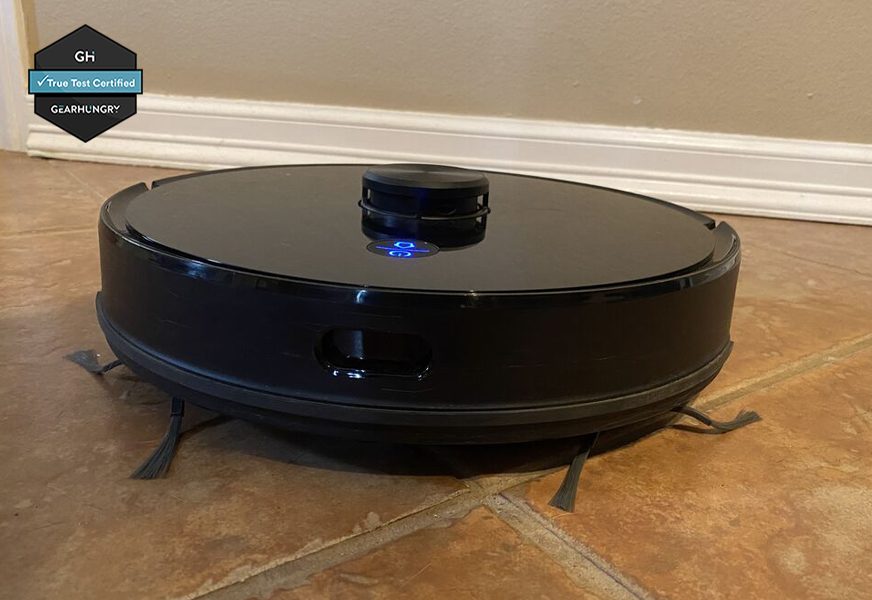 Possibly the smartest vacuum on this list, the Proscenic M7 Pro Robotic Vacuum Cleaner shoots out 24 lasers from sensors all around the vacuum, including some from a turret on top of the vacuum. These lasers not only allow the vacuum to learn the shape of your house and avoid obstacles and drop-offs, but the laser guidance system also creates a map and an optimal pathway to ensure that every inch of your floor gets cleaned. The system also allows you to save multiple maps in the ProscenicHome app so you can move the M7 from floor to floor in multi-level homes.
Our tester, who lives with a German Shepard, a Russian Blue cat, and an active 7-year-old daughter, put the M7 through the wringer during testing. Even with the whopping 2700 Pa of suction power, the roller brushes and dust bin capacity struggled to clean some of the furrier areas of the floor. However, when the dust bin was full, the HEPA filter still managed to keep excess dust from blowing out of the vacuum.
While it struggled on the more challenging areas, the M7 Pro worked perfectly well as a consistent maintenance tool. By programming a section of the house to be cleaned every day, the vacuum managed to keep the floors free from dust and debris. Read the in-depth review here.
Key Features:
Multi-floor mapping
Laser navigation
24 sensors
Virtual off-limit zones
Super powerful suction
150 minutes of cleaning time per charge
Specification:
Brand

Proscenic

Model

M7 Pro

Weight

8 Pounds
iRobot Roomba e5 Robotic Vacuum Cleaner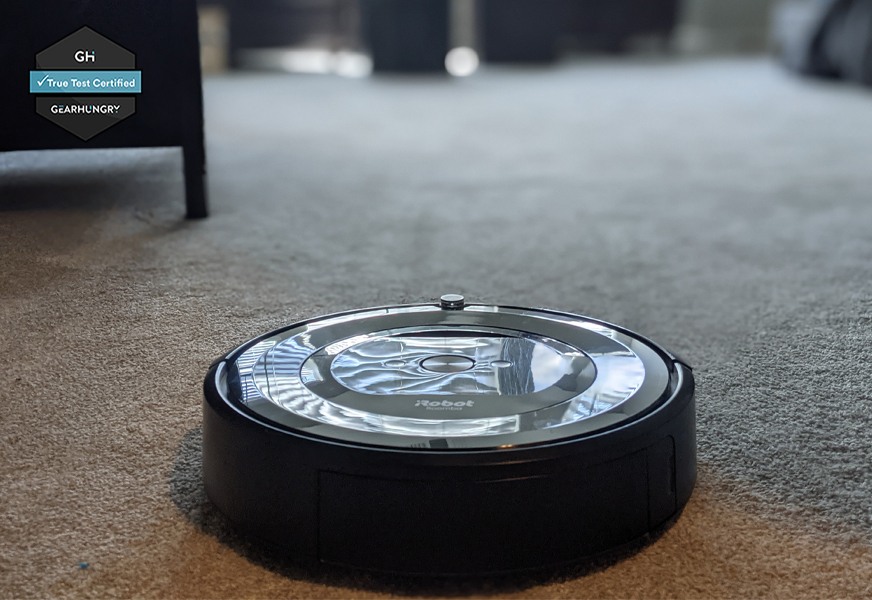 If you want the cleaning power that iRobot is known for but don't want to shell out $800 for one of the company's top-tier models, the e5 model is a great option. At around half the cost of its more expensive brethren, you still get a sensor-loaded smart vacuum with adaptive navigation with powerful suction and high-efficiency brushes. While it's not the best Roomba on the market, it certainly gets the job done.
After a few months of testing, the iRobot Roomba e5 Robotic Vacuum Cleaner has become a great tool for keeping my house clean. Three times a week, I come home to a clean carpet and thoroughly traumatized cats. Well, the cats are getting used to the vacuum, which is less hilarious, but the dirt is still gone, so I can't complain.
One of the e5's best features is the auto-adjusting cleaning head, which automatically adjusts its height when it transitions from hardwood to carpeted floors. Our house has carpeted bedrooms with a hardwood hallway, and both get clean every time it runs.
The only real downside that I've found is that I have two chairs that are just high enough to encourage it to attempt to clean under them, but low enough to trap the poor little guy every time (I've named him Roomberto). I stuck some yearbooks under the chairs to block it. I haven't had the problem since. Read the in-depth review here.
Key Features:
Excellent on both hard and carpeted floors
Dirt sensors home in on high-traffic spots
Cliff detect and obstacle/navigation sensors
Virtual barriers available
Great suction
Specification:
Brand

iRobot

Model

e515020

Weight

7.23 Pounds
iRobot Roomba i7+ 7550 Robotic Vacuum Cleaner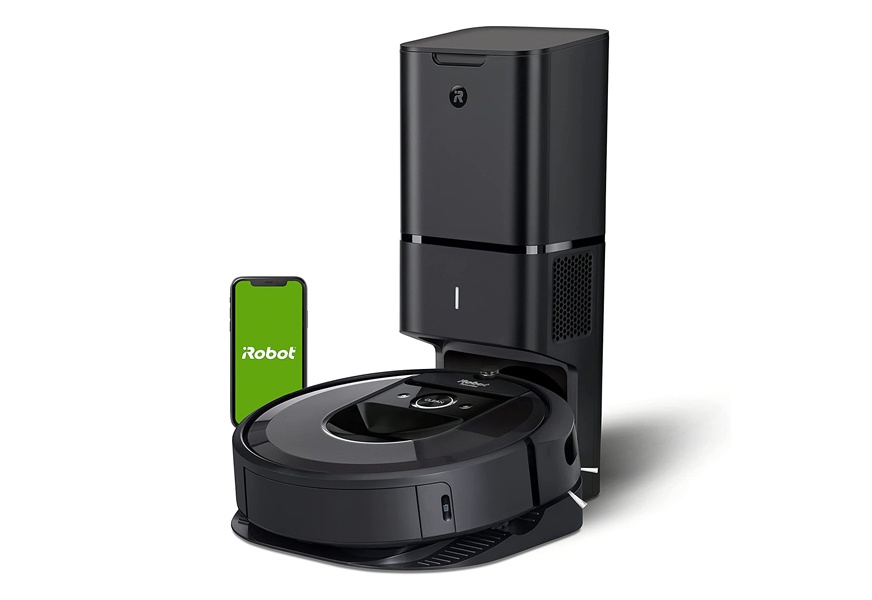 The closest thing to a Robo-maid that we could find, the iRobot Roomba i7+ 7550 Robotic Vacuum Cleaner lets you forget about vacuuming for months at a time. Thanks to the intelligent mapping system, the i7+ recollects every vacuumable area of your home, avoiding obstacles and remembering its cleaning history so that it knows exactly what areas of your house need vacuuming and when.
The dual rubber brushes break up dirt and debris, and it works well on carpets, hard floors, and in homes with pets, no matter how much they shed. Also, the allergen lock bag keeps the vacuum from blowing dander all over the house every time it runs.
You can control it and set schedules with the online app, and the voice assistant compatibility lets you clean up messes at the moment. For instance, if you say "Roomba, clean under the kitchen table," and the i7+ will suck up the Corn Flakes you just spilled. You can even program areas that the i7+ should avoid, like pet bowls or your LEGO room. You DO have a LEGO room, right?
It also plays nice with other Roombas, so if you have a larger house, you can run a fleet of these bad boys in sync to keep your mega mansion spic and spam. Once everything's clean, this smart home device returns to its base to recharge and empty its dirt bin into a holding bag within the stand, so you only have to empty it every two months or so.
Key Features:
Large capacity dirtbag lasts up to two months without emptying
Programs specific rooms like "kitchen" or "living room"
Works in sync with other Roombas
Capable of spot cleaning with voice commands
Specification:
Brand

iRobot

Model

i755020

Weight

7.44 Pounds
Eufy BoostIQ RoboVac 11s Robotic Vacuum Cleaner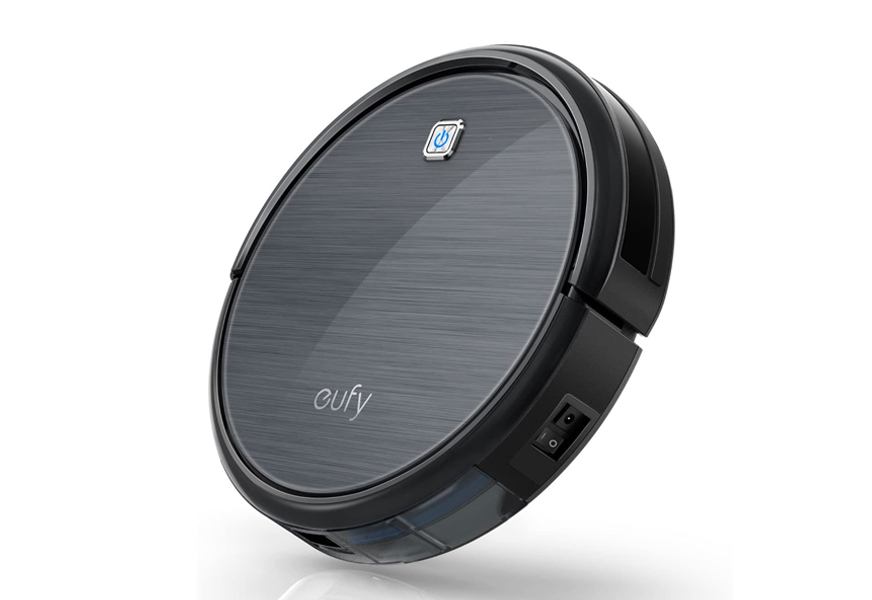 High on the list of the top robot vacuums, the Eufy BoostIQ RoboVac 11s Robotic Vacuum Cleaner is a great option. The vacuum's profile is a half-inch lower than most of the robot vacuums on the market, which greatly decreases the odds of coming home to find it stuck halfway under your favorite easy chair.
The super-strong suction combines with a high-performance triple filter system, so it not only takes dirt, dust, pollen, and allergens off the floor, it also prevents them from getting blasted out into the air (and then into your sinuses). One of our favorite perks of this model is the low noise mode, which allows it to operate about as quietly as your microwave, which is great for those still working at home. Between the fact that it's super quiet, works well with low furniture, and is packed with smart features, we'd highly recommend this bad boy to anyone looking for a solid robot vacuum.
Key Features:
Great for hardwood floors and thin carpets
Incredibly quiet in low noise level
Low profile to fit under furniture
100 minutes of cleaning per charge
Infra-red drop sensing technology
Specification:
Brand

Eufy

Model

AK-T2102111

Weight

6.66 Pounds
ECOVACS Deebot N79 Robotic Vacuum Cleaner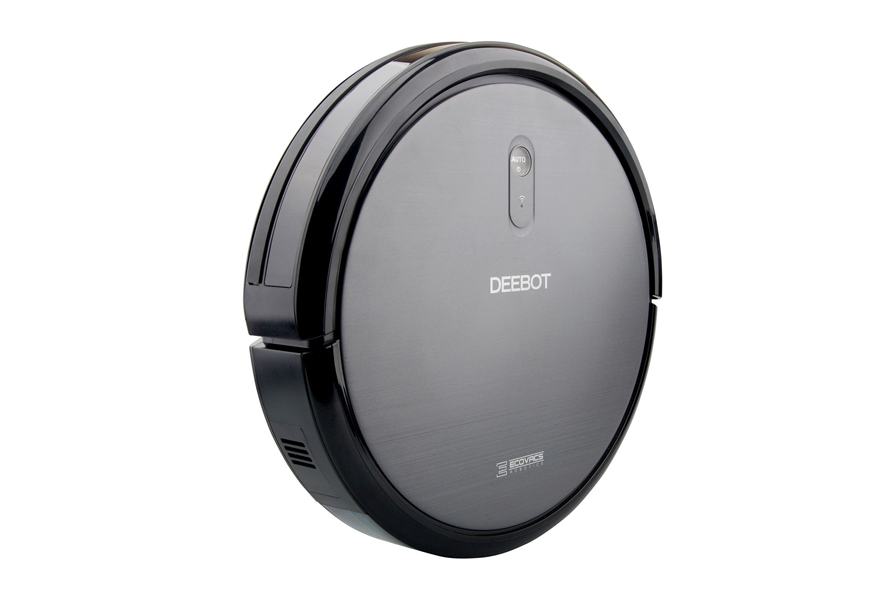 If you want high-end tech without paying a high-end price, the ECOVACS Deebot N79 Robotic Vacuum Cleaner is a great way to go. For under $150, you get a slim, quiet, budget robot vacuum with plenty of cleaning power, and that charges itself when the battery runs low. The Deebot's sensors prevent it from going off drops or repeatedly banging into your entertainment center, and its four cleaning modes (auto, spot, edge, and single room) allow you to dial in how it cleans via the app or the included remote control.
In addition to choosing settings and commanding the Deebot to clean, the app also allows you to set the vacuum's schedule or check its status or any alerts. It'll run for roughly an hour and a half on a single charge, but if it starts running low, the Deebot will head back to its home base for a boost before finishing its cleaning job. Car owners will appreciate some of the top car vacuum cleaners from our list. Be sure to check them out.
Key Features:
Best robot vacuum under $150
Noticeably quiet
Slim profile allows it to clean under furniture
100 minutes of cleaning per charge
Recharges itself when necessary
Specification:
Brand

ECOVACS

Model

FBA_DN622-DN79

Weight

8.25 Pounds
ILIFE A4s Robotic Vacuum Cleaner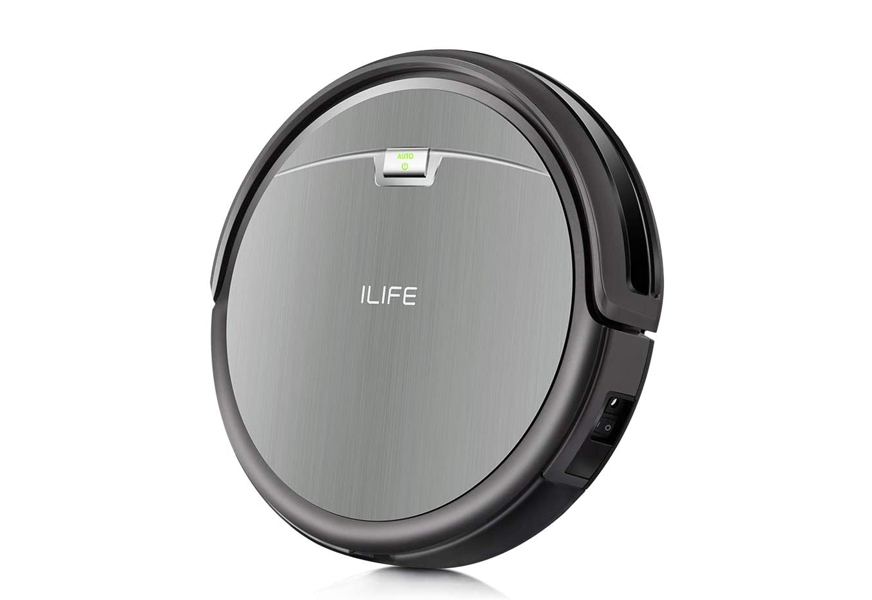 Designed with hardwood and carpets with a medium pile in mind, the ILIFE A4s Robotic Vacuum Cleaner might be the best vacuum for hardwood floors. The motor manages to provide strong suction without generating an obnoxious amount of noise, so you can run it while you're kicking back without having to turn subtitles on the tv.
Its sensors will alert it to potential drop-off points and obstacles, and the slim design minimizes its chances of getting wedged until your bed and dying a slow death as its battery drains. Speaking of which, it runs for around 140 minutes on the automatic cleaning setting, but if the battery gets low in the middle of a job, it'll return to the dock to refuel before going back to work. For more top-quality products for your home, be sure to browse our list of the most popular HEPA vacuums on the market.
Key Features:
Adjusts to different floor types from hardwood and tile to laminate and thin carpets
Gen 3 CyclonePower cleaning system
Slim profile allows it to clean under furniture
Runs quietly
100 minutes of cleaning per charge
Recharges itself when necessary
Specification:
Brand

ILIFE

Model

FBA_ILIFEA4S01

Weight

4.9 Pounds
bObsweep bObi Pet Robot Vacuum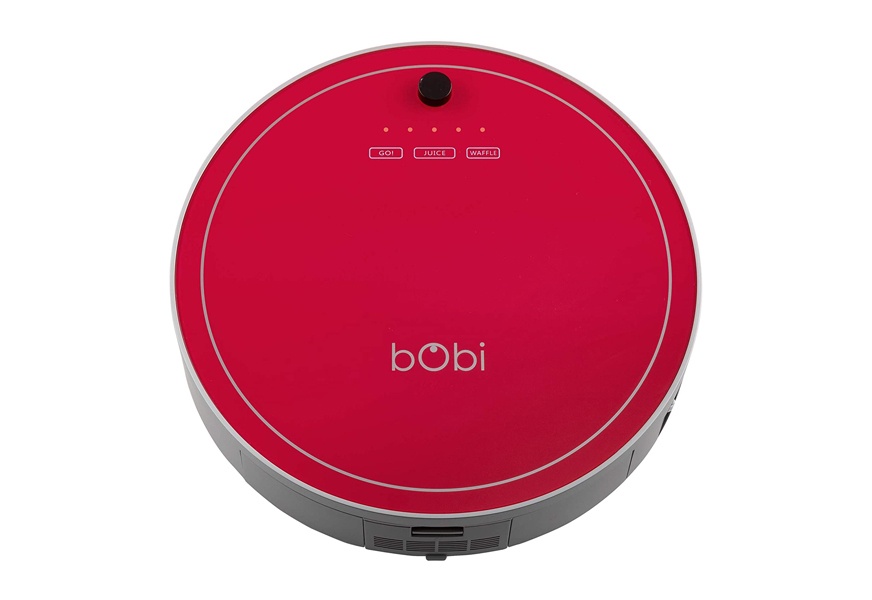 Keeping a multiple-pet home clean is not a job for the faint of heart. Luckily, bObsweep's bObi Pet Robot Vacuum is the best robot vacuum for pet hair (among other pet messes). In addition to the standard obstacle setting, auto-recharge, and removable dustbin, the bObi Pet sports an added wet/dry mop attachment and UV disinfectant light for those times when Robert Bowney Jr. doesn't make it to the doggy door in time.
Also, the soft silicone touch sensors are easy on furniture. Back-to-back rubber and bristle brushes make sure that every bit of fur is pulled off the floor, and the HEPA filters keep the dander out of the air. The FullCommand remote lets you control the navigation and schedule automatic cleaning, and the multiple color options add a bit of flair. One of the cooler features is the bObi blOck, an included cube that provides a digital barrier, which lets you section off areas you want the automatic vacuum to avoid.
Key Features:
UV light
Silicone bumpers
Obstacle detection
bObi blOck digital barrier
75 minutes of cleaning per charge
Auto recharge
Specification:
Brand

bObsweep

Model

726670294649

Weight

10 Pounds
Shark IQ Robot Self-Empty XL Vacuum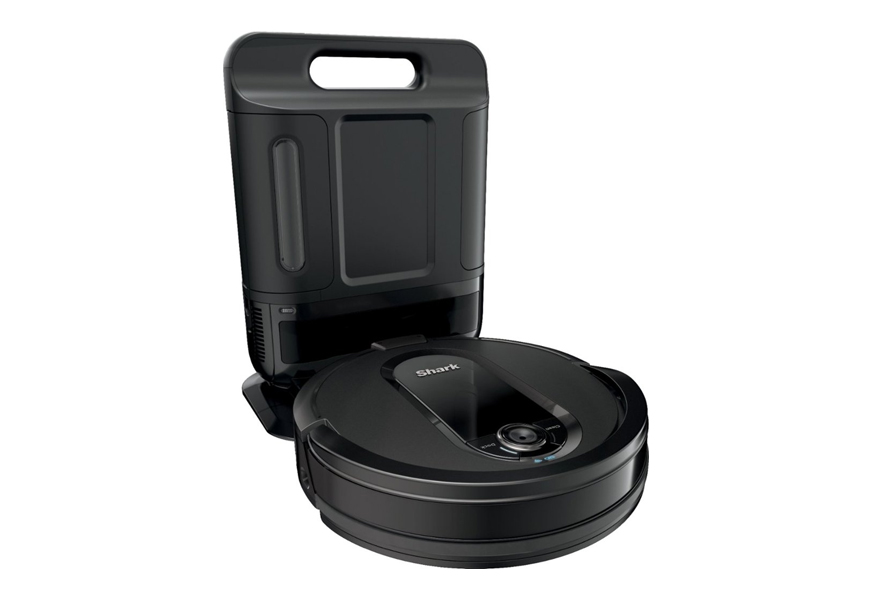 Hair (pet or otherwise) is the bane of many vacuums' existence. I can't count how many times I've had to unwind long hair from distressed vacuum rollers. It's a pain in the butt, and it can be a regular occurrence if you or your housemates have longer hair. Shark's IQ Robot Self-Empty XL Vacuum does away with this annoying (and gross) inconvenience with a killer set of self-cleaning rollers that do away with the dreaded hair-wrap phenomenon.
However, that amazing feature isn't the only one this baby Shark (cue the song) sports. The vacuum sports a powerful sucking motor and total home mapping, which allows you to select which rooms to clean or schedule whole-home cleaning via the SharkClean app. The voice command lets you tell the Shark to clean a specific room via Alexa or Google Assistant, and the row-by-row cleaning covers your entire home systematically and avoids any missed spots or psychedelic cleaning lines on your carpets. Here are some of the best-selling upright vacuums on the market that will make your life easier, as well. Check them out.
Key Features:
Self-emptying base
Phone or voice command
Self-cleaning brushes eliminate hair wrap
Total home mapping
Row-by-row cleaning
Auto recharge
Specification:
Brand

Shark

Model

RV101AE

Weight

13.2 Pounds
O-Cedar O-Duster Robotic Floor Cleaner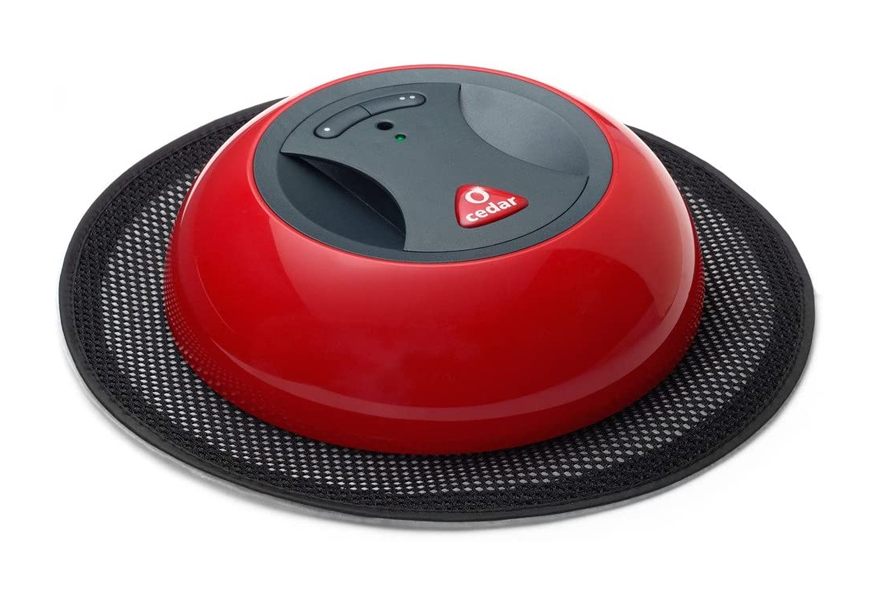 Okay, maybe your house isn't actually that messy. Even if you don't need a full-on vacuum, your floors are going to get dusty over time. O-Cedar O-Duster Robotic Floor Cleaner, while not actually a vacuum, uses electrostatic cloth that traps hair, dust, and dander. Think of it as a robot Swiffer.
It sports two cleaning programs, one that lasts 30 minutes and one that goes for a full two hours. Clearly, this was not meant for carpet, but if you have hardwood or tile floors, this is a great option for quickly picking up all of the dust and pet hair that sticks to your feet when you walk around barefoot. I once owned a house with dark cherry wood floors. They looked amazing, but they gathered dusk so quickly that it was hard to keep them looking their best. This bad boy would have been handy before the subfloor moisture made them crack and splinter like the floors of the titanic. For more lightweight and portable cleaning products, be sure to browse our list of the most reliable handheld vacuums on the market.
Key Features:
Electrostatic cloths pick up dust, pet hair, and dander
Runs on 30 minute or 2-hour programs
Wall and obstacle detection
Compact design fits under furniture
Built for hardwood floors
Specification:
Brand

O-Cedar

Model

140746

Weight

1.4 Pounds
How We Tested & Why You Can Trust Us
To give you an in-depth look at each robot vacuum on this list, we researched the best products online, recalled the robot vacuums that we've used in the past, and called in a few vacuums to test and evaluate any pieces that were new to us. We rounded out our first-person impressions with user reviews online to gather a comprehensive view and find the top-rated robot vacuums. I've been covering tech and gear for over a decade and have been vacuuming ever since my mom decided it was time to start earning my keep around the house.
Who This Is For
This article is intended for people looking to find the best robot vacuum for various situations. We found robot vacuums for a variety of needs and priorities and a few for specific needs.
How We Picked
We tried to find robot vacuums that would be useful in all kinds of situations and for a range of priorities, floor types, and budgets. We looked at battery life, sensors, suction, and brush type. You can choose a robot vacuum on this list to use as a daily cleaner, to supplement use with a stand-up vacuum, or to chase pets or small children around the house. We categorized them according to what priorities readers may be looking for in a robot vacuum. I attempted to get one of my cats to sit on one, to no avail.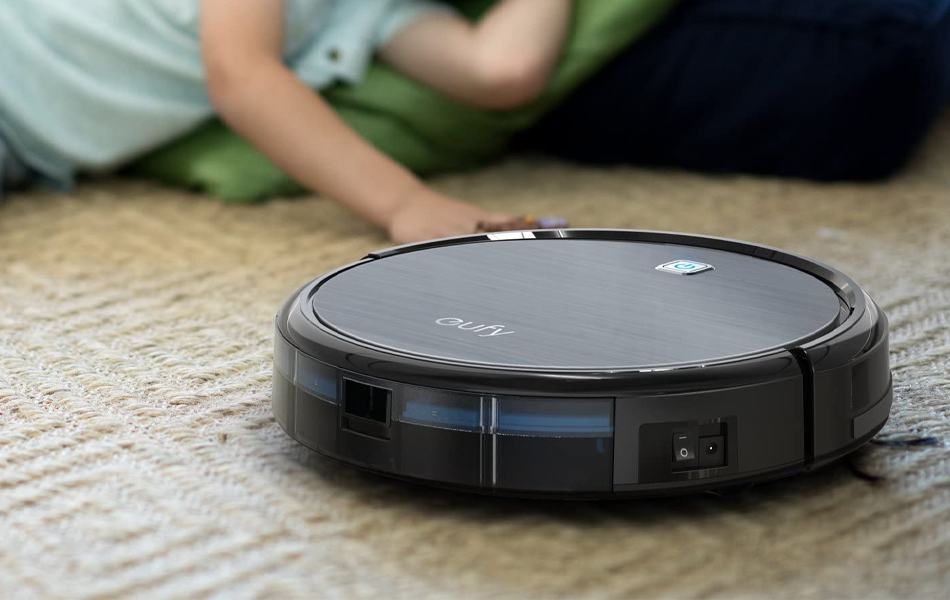 Features To Look For In Robotic Vacuum Cleaners
Battery Life - While battery life shouldn't be an issue, as most vacuums are set up to return to their charging bases when the battery runs low, it is a factor in how long it will take to clean your house. A vacuum that has to refuel every 45 minutes is going to take forever to get your floors clean. Look for a vacuum with a minimum of 60-90 minutes of run-time per charge.
Scheduling - One of the best things about robot vacuums is that you can set them and forget about them until it's time to empty the dustbin. Ensure that the vacuum you buy has an option for setting the days and times you want them to run. For thorough cleaning, we recommend hitting your floors with an upright vacuum at least once a month as well.
Navigation - To work well, your vacuum is going to have to know its way around your house. Look for a vacuum with sensors that help it avoid obstacles and drop-offs to help it avoid falling down the stairs (it hurts vacuums, too). Look for vacuums that can actively map out your home for more efficient cleaning. It usually takes a few runs, but once a vacuum learns the layout of your house, it'll speed up the run time.
Setup - The best vacuum in the world is worthless if it's too complicated for you to set it up. Luckily, many robot vacuums have a complimentary app that allows you to set it up and control it from your phone. Check to see if there's an app in any robot vacuum that you're considering.
Suction - A vacuum's sucking power is measured in Pa or Pascal units. A Pascal is a unit of measurement that gauges atmospheric pressure. Most robot vacuums suck in the 1,500-2,000 Pa range, with some creeping up into 3,000 or above.
Bluetooth or Wi-Fi Support - Robot vacuums can still work without Wi-Fi or Bluetooth support, but you will lack many scheduling and setup features. Unless you're working with an extremely tight budget, a robot vacuum with Bluetooth and Wi-Fi is going to be your best bet.
Noise - If you're at home often, the whirring of a vacuum can be a nuisance, especially for those with kids or who tend to nap during the day (guilty). Many vacuums will have low noise settings, which can bump some of them down to the sound of a running microwave or quieter. If you do have a vacuum that disturbs you, try to schedule it so that it runs when you're typically out of the house.
Types Of Floors For Robotic Vacuum Cleaners
Hard Flooring - Hardwood, tile, and linoleum are all different types of hard flooring. These floors can gather dust, debris, and pet hair, leaving the floors looking dirty after as little as a few days without vacuuming. Each one comes with its own challenges that robot vacuums are designed to overcome. Hardwood flooring can have grooves and irregularities that require a good amount of suction to clean, while linoleum and tile often have stuck-on food and crumbs that a robot vacuum's agitators will need to break up.
Carpet - It can be more challenging to see how dirty a carpet is since much of the dirt and debris tends to get ground into carpet fibers. Luckily, a robot vacuum's agitators are designed to dig between the fibers to pull up any embedded objects so the vacuum can suck them up into the dustbin.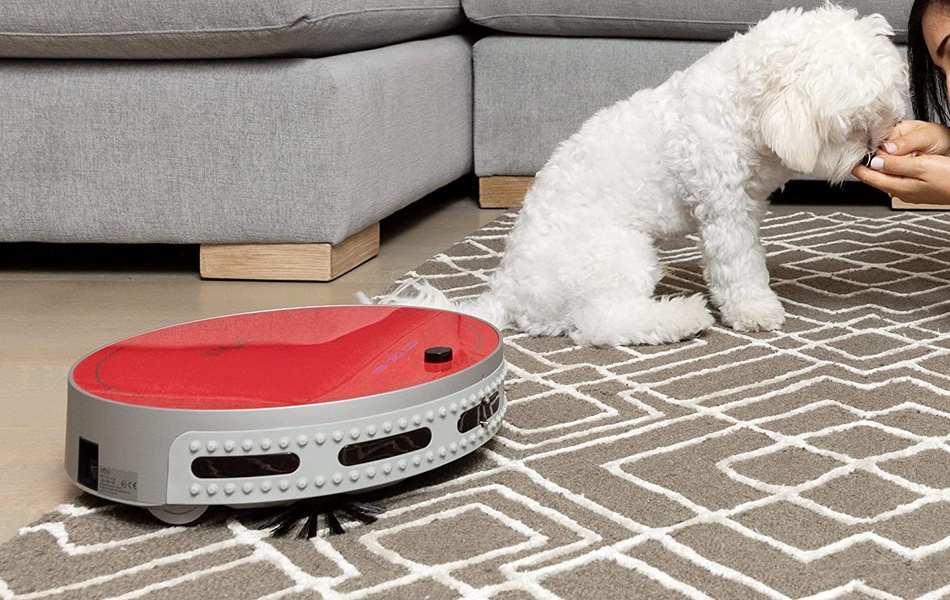 Robotic Vacuum Cleaner FAQ
Q: How do robot vacuums work?
A: Robot vacuums use sensors and 3D mapping to navigate your home, working around obstacles and mapping out the best route for covering your home. As the vacuum repeatedly traverses your floors, the system picks up dirt and grime with the goal of cleaning the entirety of whatever space you assign it to before returning to home base to recharge.
Q: Can robot vacuums replace real vacuums?
A: Not yet. While robot vacuums are extremely convenient, they still don't match the cleaning power of a regular, or upright, vacuum. Robot vacuums are great for daily upkeep, but we recommend going over your floors with an upright once a month or so to get a deep clean.
Q: How often should you use your robot vacuum?
A: As often as you need to. You can set a robot vacuum to run every day, several times a week, or however often you deem necessary. You can also use some vacuums to spot clean specific areas of your house if you make a mess.
Q: How long do robot vacuums last?
A: On average, robot vacuums tend to last 4 to 6 years.
Q: Do robot vacuums require Wi-Fi?
A: While Wi-Fi isn't necessary for a robot vacuum to work, it is useful to connect your phone to the vacuum to adjust settings, set schedules, and receive updates and alerts from your vacuum.
Q: Can a robot vacuum clean multiple floors?
A: Generally, yes. Most robot vacuums are able to adjust to different floor types on the fly.
Q: How does a robot vacuum know when it's done?
A: Three indicators tell a robot vacuum to go back to its base: 1) when the mapping algorithm senses that the entire area of a section has been covered, 2) when the dust bin is full, and 3) when the power level is low, and it needs to return for a charge.
Q: How does a robot vacuum find its home base?
A: Robot vacuums use infrared signals to find their home bases. The base will emit an infrared signal that the robot senses, then follows the signal to the home base.
Sources:
What Is A Pascal Unit? – Sciencing
Robots 101 Lasers – Clearpath Robotics
Sign Up Now
GET THE VERY BEST OF GEARHUNGRY STRAIGHT TO YOUR INBOX