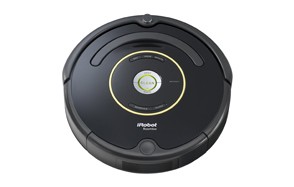 IRobot Roomba 650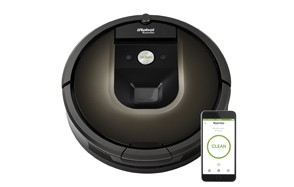 IRobot Roomba 980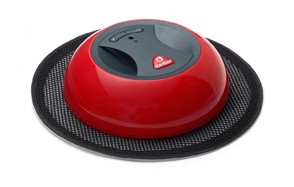 O-Cedar O-Duster Floor Cleaner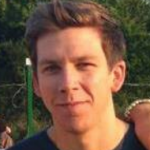 You complete enough remedial tasks throughout the day—why should vacuuming be another task tacked onto that list? We've had robotic vacuum cleaners hovering around for well over a decade, but they had their kinks. Every new innovation does. Now, we're looking at some of the most intelligent machines in all of history. In the age of drones and AI sweeping the nation, robotic vacuum cleaners have had every little issue worked out, and have become more affordable than ever. Don't waste valuable time that you won't get back—pop on the robotic vacuum cleaner, and better spend your time elsewhere.
Top Robotic Vacuum Cleaners In 2018
Robotic Vacuum Cleaners Buyers Guide
These have been around for ages, so they should all have hit a certain pique, right? No two robotic vacuum cleaners are the same, and it's apparent in a lot of different models and brands. It's not just about the devices themselves, but about what kind of customer service care you can get, as well as warranty information.

Things To Consider When Buying A Robot Vacuum Cleaner
No two devices are built the same, and that's especially true when it comes to robotic vacuum cleaners. You'll have so many different brands to choose from, each boasting the same features, but are they really the same?
Battery Life - We're bringing this one up for one reason: the battery life doesn't actually matter. Most of these vacuums don't need to run for their full 90 minute cycles, and even if they do, they can detect their own batteries lowering in charge, and return to their charging dock to revitalize. When you're searching for a robotic vacuum cleaner, the last thing you should be looking at is the battery. We've had these around for ages—the functions greatly outweigh the possibility of the battery dying at some point without finishing the job completely. Your vacuum will awaken, and finish the task.
Scheduling - The biggest thing right now is automation. We're automating just about every part of our lives, if we can help it. When you're looking at your robotic vacuum cleaner, the whole point has been, and continues to be, that you don't want to haul out the big, awkward vacuum cleaner every single day, and waste ten to fifteen minutes of your time getting the house into shape. Allow your robotic vacuum cleaner to handle that for you. You'll find later in this guide that we recommend a once-monthly manual vacuum cleaning, solely to hit tough areas like individual stairs in your home, or areas that you're already aware of that your robotic vacuum cleaner simply can't reach. Scheduling matters; don't waste your time.
Modes - You're not going to get the job done with a single suction feature. Pay attention to the different modes, including agitators, bristle brushes, and the suction feature to sweep it all up in the end. If you have small children, and messes are just a part of life, you may want to consider going with a higher-grade model that's adept at getting stubborn, stuck-on food off the ground to the best of its ability.
Q: How Do Robotic Vacuum Cleaners Work?
A: Don't go unscrewing every component and messing with the internal wiring. Over time, these systems have become far more based on AI and less on physical components. While you still have plenty of sensors that pick up dirty, dust, and other debris that you're going to find across your home, they now come with built-in computer components that record your home map with 3D mapping. The best part? You move your furniture, and most models are going to mold to your new home layout.
Sensors allow these devices to avoid obstacles, such as chair legs and other pieces of furniture, and in most cases, they can even avoid the tassels on the end of your removable carpets. If you've ever watches your carpet cleaning robotic vacuum go, you'll see it bounce around a bit. That's sending information to the CPU and educating the system. It may be adjusting to your home, or figuring out what type of debris are most common. Either way, the sensors mixed with the AI interface are consistently working to learn your home's layout and what to expect, and deliver excellent results every single time.
Q: What It Can & Cannot Do
A: While technology is amazing, it is not all-powerful. Your robotic vacuums cleaners do have limits, such as:
Your robotic vacuum cleaner cannot get old, caked-on grime with bristles alone; there are models with built-in mopping capabilities, but a simple robotic vacuum cleaner is going to leave the most stubborn messes behind, the way your broom would.
Your robotic vacuum cleaner can take the place of your current vacuum cleaner. Most models can even get along the baseboards, but they're not drones—they're not going to fly and get each and every step. You should do a manual vacuum clean once per month to get your stairs and any rooms with awkward, non-linear lines built into the design.
Your robotic vacuum cleaner cannot empty itself. So far, there are no models that will also empty the trash it collects. That's going to be up to you.
Your robotic vacuum cleaner can work while you're away. You can preset a schedule to clean your home while you're gone, so you can return to fresh, dust-free carpets and floors.
Types Of Floors
Robotic vacuum cleaners have intelligent technology that can contour to whatever type of floor you may have throughout your home. But what can they really do when it comes to providing a great clean? Brooms van brush across carpet, tile and more, and vacuums can go across concrete or hardwood—what makes a robotic vacuum so special?
Tile - Stuck-on food and stubborn crumbs just love to hang out on tile floors. It's like their home away from home. Instead of getting stuck dealing with that, just utilize your robotic vacuum. Yes, it can handle just about everything under the sun, within reason. Your robotic vacuum can scrape up the gunk and get those stubborn bits of food captured with an agitator feature.
Hardwood - The king of all flooring types. Hardwood floors can be rough to clean, especially when they've been mistreated over the years. Grooves and ruts in the wood can capture bits of food or thick dust bunnies, making them awkward and annoying to clean. The suction on your robotic vacuum is going to lift just about everything up from the floor, including these difficult-to-reach crevices.
Carpet - The whole reason that vacuums exist—you'll be amazed at what your robotic vacuum cleaner can get under. It's why we see more and more models with a slim feature: it gets under your stubborn furniture, and you're not left with embarrassing visible dust and crumbs when you move the couch to set up for a party.
Linoleum  - This one can be very tricky to clean, though robotic vacuums are able to do the job with ease. Linoleum is notorious for getting dusty, and having that dust stick to the floor due to humidity, or what have you.
We haven't found a type of flooring yet that robotic vacuum cleaners aren't able to tackle. With maneuverability and proper 3D mapping, you get the best clean possible, every single time. All without the hassle.
Top 3 Brands
There are always the elitist brands of any product out there. The ones that were founded on, or drive forward with these principles, and keep one specific product at the heart of their business. When you go with the top brands of any product, you're getting more than a premium model: you get excellent customer service and warranties. But which brands are the best. The ones with your best interest at heart?
iRobot Roomba
You saw it coming. We saw it coming. When you really cross-compare all the benefits to getting a Roomba by iRobot instead of another brand, you're going to see a staggering number of benefits, and little to no downsides. Their customer service is top-notch, their warranties are expansive, and they have been known to act outside of their warranty time frames for the good of their customers. Pair all of that with the best robotic vacuum cleaners this side of anywhere, and you've got your top brand right there
Eufy
Coming in second is none other than Eufy, a close competitor brand to iRobot's Roomba series. Eufy boasts good warranties, and in some cases, their customer service has been compared as neck-in-neck with iRobot's, but it's more than that—Eufy landed number two on our list by a hare's breath. You still get exceptional quality with Eufy, but you can't deny the maneuverability features that Roomba just can't be outdone on. For the best effort and some of the best robotic vacuum cleaner models on the market, we have Eufy.
Ecovacs
This is a brand that we honestly didn't expect to land so high on our list. Ecovacs have a great lifespan on them, and extremely intelligent 3D mapping that gets in all the nooks and crannies that you may be missing in your normal, bland, manual vacuum maneuvers. With exceptional warranties, but just "okay" customer service, Ecovacs comes in close behind Eufy.