Best Humidifiers in 2022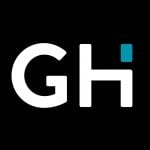 This product guide was written by GearHungry Staff
GearHungry Staff
GearHungry Staff posts are a compilation of work by various members of our editorial team. We update old articles regularly to provide you the most current information. You can learn more about our staff
here
.
GearHungry may earn a small commission from affiliate links in this article.
Learn more
Humidifiers can make or break your sleep, and even positively impact your health under the right conditions. An alarming number of 37.9% (fifty to seventy-million) Americans have a sleep disorder, while uncounted numbers of others use humidifiers to help reduce sinus irritation, asthmatic breathing symptoms, and other conditions. Essentially, humidifiers are a must-have in the bedroom if you're not one of the lucky ones who can just fall asleep a moment's notice, and rest like a baby. We've found the most functional, but also the most interesting and valuable humidifiers from everywhere we could think of, and we're here to share the best humidifiers in 2019.
The Best Humidifier
Pure Enrichment Cool Mist Humidifier
Simple design, and a slew of function – the Pure Enrichment cool mist humidifier is the perfect cross between a small, personal humidifier, and one to take care of an entire room. If you're suffering from specific health issues and need a small cost to amplify in a bigger space than your bedside table, you've found the humidifier for you. While the physical design of the base makes it a little too easy to knock over, the design does allow for easy cleaning and water replacement.
You get up to sixteen hours of run time on a single tank of water, which comes with 1.5 liters of space. One of the most important features of any humidifier is the automatic shut-off feature, and Pure Enrichment didn't disappoint. From this reliable mode to the included cleaning brush and two-year manufacturer warranty, you're good to go.
Key Features:
1.5-liter water tank capacity
Maximum continuous run time of 16 hours
Ability to cover rooms sized up to 250 square feet
Outputs 150 ml of moisture per hour
360-degree mist nozzle for targeted, directional cooling
Specification:
Brand

Pure Enrichment

Model

PEHUMIDIF

Weight

1.75 pounds
Simplistic to clean
Sixteen-hour run time before needing to add water
Awkward shape (bulbus but narrow on bottom) makes it easy to knock over
Levoit 6L Cool Mist Humidifier
For one of the grand daddies of all humidifiers, Levoit comes with a lot of features as a price that might surprise you. From the customizable control features (with built-in memory to lean towards your preferences over time), to the hands-free remote control, you get all the easy features that you'll use every single day. Monitor your room's humidity with the humidistat, ensuring that you're turning your atmosphere into the most comfortable space in your home. While you get a large 6L (1.6 gallon) capacity, you're going to have a tricky time refilling and replacing the tank, due to some awkward handle placement.
Depending on your features, this unit can run for up to 36 hours, while operating quietly to minimize noise pollution in your home, and make it easy for light sleepers to catch some shut-eye late at night. With automatic shut-off, durable ABS plastic, and a two-year warranty (plus attentive customer support should you run into a problem), Levoit hits home on numerous marks. For more quality products for your home, check out our guide to the best ozone generators.
Key Features:
Maximum continuous run time of 36 hours on a low-level setting
Ability to cover rooms sized up to 753 square feet
Integrated aroma diffuser can be used with your favorite essential oil
Remote control, timer settings as well as automatic shut-off function
Specification:
Brand

LEVOIT

Weight

4.92 pounds
Comes with humidistat monitor
Functional LED display allows you to control your comfort
Due to the location of the handle, this unit is rather aggravating to refill
Homasy Cool Mist Humidifier Diffuser
With a huge 2.5L water tank and a bunch of excellent features, the Homasy Cool Mist Dehumidifier might be the best humidifier for large rooms. If you sleep in a large bedroom, or you want to introduce more moisture to the rest of your house, you need a machine that can handle large areas. That's where this humidifier really excels. It has three modes – high mist, low mist, and sleep mode. The high mist mode an impressive 180ml of moisture into the air every hour. That will make a huge difference to the air quality in your home. 
It also has a couple of great features designed to make your life easier. First, it has a large top-fill opening, which makes it easy to fill with water and add oils. Second, it has an auto shut-off function that turns the machine off when it's run out of water. The Homasy Cool Mist Dehumidifier is available in three different colors and has multicolored LED lights, so it doubles up as a soothing night light. 
Key Features:
2.5L water tank
Three different modes
Max output – 180ml an hour
Auto shut-off
Available in three colors
Built-in LED lights
Specification:
Brand

Homasy

Model

HMHM510ALUS

Weight

2.88 pounds
Designed for large bedrooms
Attractive and sleek design
Built-in nightlight LEDs
Turns off automatically
URPOWER Essential Oil Diffuser and Cool Mist Humidifier
This filterless, cool mist humidifier comes ready to aid with your comfort. Intended for personal use, nighttime functions, this humidifier comes with child-friendly functions if you're on the prowl for a humidifier for your asthmatic child, yet works wonderfully for personal use at any age. You get a light changing mode with up to seven colors, as well as an automatic shut-off feature for extended use. The one downside to this model is the short run time, which you're going to expect with smaller, single-use models (more on t0his in our comprehensive buying guide).
Designed after modern Japanese culture, URPOWER Essential Oil Diffuser helps with dry skin, chapped lips, dry sinuses – essentially, your wintry conditions that would otherwise leave you feeling your worst. This unit does need to run on tap or distilled water plus two to three drops of essential oil to get the full use out of it, though not using oil won't damage the machine. Program this to turn on and off whenever you want it to – ideal for returning from work to a comfortable space after a cold winter's commute. This isn't just the best Humidifier model, it also earned our editor's pick, and he personally recommends it for single use.
Key Features:
Color-changing mode to double as a child's nightlight
Diffuses essential oils
Made of hard plastic/non-malleable material
Specification:
Brand

URPOWER

Model

OD-101

Weight

4.8 ounces
"Whisper quiet" function for light sleepers
Programmable on/off cycle
Only six hours of runtime before water needs to be replenished/device should be turned off
VicTsing Cool Mist Humidifier & Essential Oil Drum
If style truly matters to you, you'll flip for this one-of-a-kind (at a standard price) cool mist humidifier model by VicTsing. Sporting a wood matte design with cyan lights along the top, center strip, and outlining the buttons, this immediately catches your eye. After all, 8,300+ reviews can't be wrong – it's aesthetic as it is comfortable. Available in five different finishes, this humidifier delivers on prime function, too.
Compact and portable, this portable, quiet operation humidifier will fit in just about any space you designate for your home. On top of that, you'll be able to adjust the LED light display to your liking, personalizing your space with a stylish and functional piece that follows function, but flaunts flair. This model comes with simple cleaning instructions and an excellent run time of ten hours on a full tank of water. To make your home smell fresh and lovely, choose any of these incense everyone is buying at the moment.
Key Features:
300ml capacity for ten hours of continuous use
Adjustable LED light function
Four separate and useful timing modes
Specification:
Brand

VicTsing

Model

VS-PHM004YUS-VD

Weight

1.5 pounds
Stylish and functional at a great price
Ultra quiet operation
While the finish is stunning, you have to be careful not to scratch it/nick the edges
Honeywell Germ Free Cool Mist
Before you laugh, it's not a toaster. Honeywell is a go-to for air conditioners, space heaters, and now, humidifiers that help encapsulate your space in the perfect humidity level. The atmosphere that you live in, that you sleep in, it matters more than you think, and Honeywell is up to the task of making your living space the best it can possibly be. This specifically comes with attention to detail on the internal wick, eliminates up to 99.99% of bacterial growth due to the engineering in this little beauty.
Additionally, you'll be able to run this for twenty-four hours on a single tank of water, albeit on the lowest setting. Master three control settings, and utilize this as a white noise machine as well to aid in sleeping (noise is going to depend on your settings). This humidifier works to gently insert mist into the air without quick sprays that either hit you when you walk by, or end up splashing your guests. This one leans towards the more expensive side, but you absolutely get what you pay for. For more cool products like this, check out our guide to the best smart air purifiers.
Key Features:
Three speed settings to control your comfort level
Quiet operation (white noise level, ideal for sleeping)
Gently moistens the air without spraying mist on you/your guests at random intervals
Specification:
Brand

Honeywell

Model

HCM-350/HCM-350-TGT

Weight

9.55 pounds
Runs for up to 24 hours per filling (on low)
Inhibits up to 99.99% of all mold growth
Vicks Filter-Free Ultrasonic Cool Mist Humidifier
You've used Vicks, we all remember the scent of menthol from one point or another in our youth. They're all about providing comfort and soothing your irritations, and they've done it rather well with this 1.2-gallon humidifier. Run this for up to thirty hours on the lowest setting, all while monitoring your water tank level thanks to the transparent, upfront tank. While this unit is easy to fill up with water, it does come with a few difficulties.
For one, specific parts require a keen attention to detail when cleaning. There are a lot of crevices to wipe clean/brush clear, and while doing so, keep wary of the flimsy internal plastic components. THis humidifier works well, albeit it with a higher volume of maintenance, and a more careful approach. Use this with Vicks VapoPads to seriously boost the comfort level in your home, and get the good night's sleep you've been waiting for. You may also be interested in some of these quality air purifiers for large rooms from our list. Check them out 
Key Features:
Designed for small to medium-sized rooms
Simple design allows you to monitor water levels
Runs up to thirty hours on 1.2 gallons of water
Specification:
Brand

Vicks

Model

V4600

Weight

4 pounds
Use with Vicks VapoPads to maximize comfort
No filters needed thanks to the protec demineralization cartridges
Requires keen detail to cleaning
Plastic components are flimsy
Homasy Cool Mist Humidifier Diffuser
The Homasy Cool Mist Humidifier Diffuser is super popular on Amazon. It has over 5,000 reviews and is Amazon's Choice in the 'essential oil diffuser humidifier' category. All of this made it an easy choice to include on our list. The biggest benefit of this machine is that it doubles up as an essential oil diffuser. You can directly add essential oil to the water tank and breathe natural fragrances. The other big attraction is the 2.5-liter water tank that can run for up to 30 hours. That means less time filling it up and more time breathing in fresh, fragranced air. It has two mist levels to choose from and a sleep mode setting that is perfect for a great night's sleep.
Key Features:
2.5-liter tank 
30 hours of continuous operation 
Works as an essential oil diffuser 
Automatic shut off 
Two mist modes + sleep mode
Specification:
Brand

Homasy

Model

HM510A

Weight

2.89 pounds
Large water tank
Designed to run through the night
Works as an oil diffuser as well
Sleek, modern design
Humidifier Buying Guide & FAQ
There are plenty of high-tech bells and whistles that today's best humidifiers are fitted with, from antibacterial UV lights to air cleaning pre-filters as well as the option to operate via complex digital control panels. Those aren't necessarily what we'd call essential features. Before you go ahead and purchase a new Humidifier for your home, we recommend that you evaluate some of these critical features and convenient added extras.
Automatic shut off so that the machine intuitively switches itself off when it's run out of water.
Option to set the mist to either warm or cool according to the seasonality.
Timer function and pre-configured settings so that you can use for pre-allocated times or switch to set off as you fall asleep.
Hassle-free initial setup and on-going ease of operation
Size and portability. If you're looking for something that you can easily move around, then consider purchasing a lightweight unit with a removable water container.
Humidifiers FAQ's
Q: What different types of humidifiers are available?
A: There are three main types of humidifier that you can go for. We'll quickly break down the key differences below so that you can reach your own decision about which unit is most appropriate for your needs.
Evaporative - This type of humidifier utilizes an internal fan to draw moisture and air from the room and push it back over something called a water wick to create a cooling mist sensation. Water evaporates into the air, gradually increasing the overall humidity to create the optimum environmental conditions. If you prefer to leave your unit running all day so that you can come home to a comfortable environment, then these models are an excellent choice.
Ultrasonic - These units are better suited to larger spaces and release a fog of mist, capturing moisture then blowing it back out via a fan. The area you have the unit stationed in should consequentially be blanketed in a cooling fog that will positively change the entire atmospheric space where it's positioned.
Impeller - The third style of humidifier features a rotating disc-style fan that propels water towards a diffuser which then breaks down the water into moisture that's sent out into the air around you. These units require more maintenance and management of the water to ensure that it's clean so as not to inadvertently end up spreading bacteria around your home.
Q: How can I check the current humidity level of my home?
A: Wondering whether you really need to use a humidifier? Most of the popular humidifiers available on the market place today should come with a built-in hygrometer that will clearly display the current humidity level in your home. If not, you can easily purchase an inexpensive battery-operated hygrometer. In terms of optimum levels and conditions, 40% is the ideal level of indoor humidity, although a safe, comfortable range varies from 30-50%. Too low and the air becomes dry, while above 50% can create too friendly an environment for unwanted mold, bacteria, and dust mites plus lead to an unpleasant musty smell.
Q: How easy is it to maintain a humidifier?
A: Generally speaking, humidifiers are low maintenance appliances which shouldn't require too much attention. As long as you regularly clean your humidifier and check the mist outlets to ensure that they are running smooth and aren't blocked, then you should be protected against unwanted mold and bacteria. If your machine is fitted with a filter, that should also be regularly removed and either cleaned or replaced as is necessary.
Sign Up Now
GET THE VERY BEST OF GEARHUNGRY STRAIGHT TO YOUR INBOX