Pure Enrichment Cool Mist Humidifier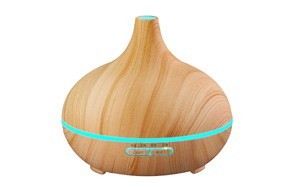 VicTsing Cool Mist Humidifier & Essential Oil Drum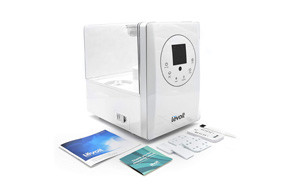 Levoit 6L Cool Mist Humidifier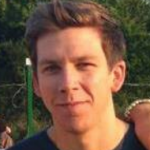 Humidifiers can make or break your sleep, and even positively impact your health under the right conditions. An alarming number of 37.9% (fifty to seventy-million) Americans have a sleep disorder, while uncounted numbers of others use humidifiers to help reduce sinus irritation, asthmatic breathing symptoms, and other conditions. Essentially, humidifiers are a must-have in the bedroom if you're not one of the lucky ones who can just fall asleep a moment's notice, and rest like a baby. We've found the most functional, but also the most interesting and valuable humidifiers from everywhere we could think of, and we're here to share the best humidifiers in 2019.
The Best Humidifier
Humidifier Buying Guide & FAQ
There are plenty of high-tech bells and whistles that today's best humidifiers are fitted with, from antibacterial UV lights to air cleaning pre-filters as well as the option to operate via complex digital control panels. Those aren't necessarily what we'd call essential features. Before you go ahead and purchase a new Humidifier for your home, we recommend that you evaluate some of these critical features and convenient added extras.
Automatic shut off so that the machine intuitively switches itself off when it's run out of water.
Option to set the mist to either warm or cool according to the seasonality.
Timer function and pre-configured settings so that you can use for pre-allocated times or switch to set off as you fall asleep.
Hassle-free initial setup and on-going ease of operation
Size and portability. If you're looking for something that you can easily move around, then consider purchasing a lightweight unit with a removable water container.

Humidifiers FAQ's
Q: What different types of humidifiers are available?
A: There are three main types of humidifier that you can go for. We'll quickly break down the key differences below so that you can reach your own decision about which unit is most appropriate for your needs.
Evaporative - This type of humidifier utilizes an internal fan to draw moisture and air from the room and push it back over something called a water wick to create a cooling mist sensation. Water evaporates into the air, gradually increasing the overall humidity to create the optimum environmental conditions. If you prefer to leave your unit running all day so that you can come home to a comfortable environment, then these models are an excellent choice.
Ultrasonic - These units are better suited to larger spaces and release a fog of mist, capturing moisture then blowing it back out via a fan. The area you have the unit stationed in should consequentially be blanketed in a cooling fog that will positively change the entire atmospheric space where it's positioned.
Impeller - The third style of humidifier features a rotating disc-style fan that propels water towards a diffuser which then breaks down the water into moisture that's sent out into the air around you. These units require more maintenance and management of the water to ensure that it's clean so as not to inadvertently end up spreading bacteria around your home.

Q: How can I check the current humidity level of my home?
A: Wondering whether you really need to use a humidifier? Most of the popular humidifiers available on the market place today should come with a built-in hygrometer that will clearly display the current humidity level in your home. If not, you can easily purchase an inexpensive battery-operated hygrometer. In terms of optimum levels and conditions, 40% is the ideal level of indoor humidity, although a safe, comfortable range varies from 30-50%. Too low and the air becomes dry, while above 50% can create too friendly an environment for unwanted mold, bacteria, and dust mites plus lead to an unpleasant musty smell.
Q: How easy is it to maintain a humidifier?
A: Generally speaking, humidifiers are low maintenance appliances which shouldn't require too much attention. As long as you regularly clean your humidifier and check the mist outlets to ensure that they are running smooth and aren't blocked, then you should be protected against unwanted mold and bacteria. If your machine is fitted with a filter, that should also be regularly removed and either cleaned or replaced as is necessary.