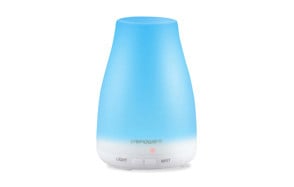 URPOWER Essential Oil Diffuser and Cool Mist Humidifier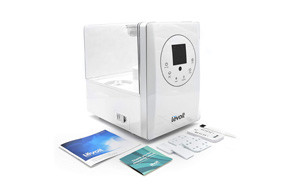 Levoit 6L Cool Mist Humidifier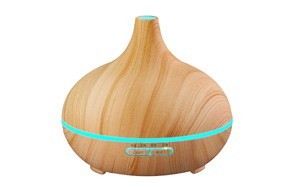 VicTsing Cool Mist Humidifier & Essential Oil Drum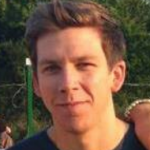 Humidifiers can make or break your sleep, and even positively impact your health under the right conditions. An alarming number of 37.9% (fifty to seventy-million) Americans have a sleep disorder, while uncounted numbers of others use humidifiers to help reduce sinus irritation, asthmatic breathing symptoms, and other conditions. Essentially, humidifiers are a must-have in the bedroom if you're not one of the lucky ones who can just fall asleep a moment's notice, and rest like a baby. We've found the most functional, but also the most interesting and valuable humidifiers from everywhere we could think of, and we're here to share the best humidifiers in 2019.
The Best Humidifier
Humidifier Buying Guide & FAQ
Humidifiers are primarily used for health benefits, but they can also just be great to help you sleep at night. Whether you suffer from post-nasal drip, dry sinuses and nosebleeds, or you have health conditions that require a specific atmosphere, you have something to gain from the right humidifier. Deeper sleep, more comfort - the reason is yours, but just remember that the solution came from Gear Hungry first.

Types of Humidifiers
This depends on whether you're going for a cooling or warming humidifier (more on this later), but generally, there are three types. We're going to break down each one, and talk about their differences. While the contrast between them isn't wild, it may play a significant role in how your humidifier can help you.
Evaporative Humidifier Breakdown
With these, cool mist is created through humidity, utilizing an internal fan to draw air from the room, and push it back out over something called a water wick. As this process continues, water evaporates into the air, gradually increasing humidity to achieve the perfect atmosphere. These are generally recommended if you're going to leave them on all day while you're at work, so you can come home to a comfortable environment.
Ultrasonic Humidifier Breakdown
These can be used for large spaces, though miniature models come in personal use-sized ones. These release a fog of mist over the room by captivating moisture, and in larger models, they're blowing out from a small fan. This blankets the room in a (usually cooling) fog to change the entire atmosphere of your space.

Impeller Humidifier Breakdown
These use a consistently rotating disc-style fan blade to essentially propel water at a diffuser. That's the component that breaks down water, and sends it into the air. However, these are usually not the most-used types of humidifiers for one reason: it's up to you to keep the water pristine, or else you're spreading bacteria throughout the air in your home or room.
Maintaining and Cleaning Your Humidifier
You're using a highly-volatile piece of equipment. That is, if you don't maintain and properly clean it. Humidifiers are there to increase your quality of life, your comfort, and potential health benefits. It can be a make or break for your space, so maintenance is key.
The number one reasons to clean your humidifier regularly (or more than regularly, which we personally recommend), is to prevent airborne bacteria and mold. It only takes twenty-four to forty-eight hours for mold to spawn, making your humidifier a ticking time-bomb if you're not careful. If you're using a humidifier for bronchitis or asthma, you're specifically susceptible to airborne bacteria and fungal growth. It can also coat your room, making your entire space - even after you remove a dirty humidifier - contaminated for three or more days.
Now that we've covered why, let's break down these simple steps on how you should be caring for and cleaning your humidifier.

#1 Unplug and Disassemble
Your humidifier is most likely going to have more than a few parts. You'll want to unplug your machine first - don't simply turn off the power strip it's plugged into, you can never be too safe. Remove the motor housing from the device, the filter base, and the water tank, and set them all side.
#2 The Cleaning Solution
This is where it's going to get a touch-bit tricky. In general, you're expected to use a single teaspoon of pure bleach for every single gallon of water that you use to clean your machine. However, improperly cleaning your machine can lead to you breathing in bleach fumes - we don't want that. We're going to tell you to ditch using bleach altogether, and stick with the safety disinfectant in the world: white distilled vinegar. You can get a 16oz bottle (which is more than enough for your humidifier) for just over a dollar.
Make a cleaning solution of three tablespoons of white distilled vinegar, and half-a-gallon of water. Set it aside. Use up the rest of the bottle in the base of your humidifier, and let it sit for half-an-hour.
#3 Scrubba Dub Dub
Your water tank (not the base) is going to be filled with the solution you set aside a little while ago. Now that the mixture has sat, and the pure vinegar has sat in the base, it's time to use a gentle bristle brush and start scrubbing the inside of both items. Gentle is the keyword here - you're dealing with plastic (most likely) for both components, so scratching it can lead to bacterial growth in crevices and scrapes left behind by abrasive cleaning utensils.
#4 Empty and Rinse
You're not going to run the mixture. The reason we're using a diluted method for the water storage tank is because it's generally just draining water into the internal area/base, so there's minimal buildup here. Empty the mixtures out into a toilet or bathtub (you should be able to see small fibers or debris from cleaning), and rinse under cold water.
#5 Reassembly
Assemble the humidifier, and run it with some cold water inside of it. Run it like you normally would - you're good to go. While you may find some folks online (usually in forums) that say you don't need to do this every two days, your health isn't worth the risk. Clean and maintain regularly, and your machine will perform its intended function for years to come.

Runtime and Capacity Explained
Often times, you're going to see the exact same thing explained in two ways: runtime and capacity are essentially the same thing. Your humidifier isn't going to need to "take a rest" or be turned off all too frequently - these both refer to how much output your humidifier can produce in a 24-hour period. In most cases, your water tank is going to possess 25% more capacity than your daily output from your humidifier, which is designed so that you can hit the hay without feeling adverse effects in the middle of the night.
Room Size Restrictions
These are different depending on which model and type you go with, and in some cases, capacity greatly matters. In general, this is how to tell which humidifier is right for you:
Small: 50-400 sq ft
Medium: 400 - 1,000 sq ft
Large: 1,000 - 1,800+ sq ft
It's important to focus and get something for your specific needs. If you wanted an ultra chilly room, you'd go with more BTUs on a portable air conditioner, but with a humidifier, too much of a good thing can be a problem. You don't want a large one in a 250 sq ft bedroom; it could actually harm you. Ensure you're getting the right humidifier for your needs.
Health Benefits
Health benefits from humidifiers can be dependent upon your conditions, but in general, the main health benefits for using a humidifier are:
Airborne disease prevention
Dry skin/irritated skin aid
Bronchitis aid
Prevents snoring
Relief for allergy symptoms
Aid for asthmatics
Noise Information
Any time we get something with a motor, no matter how small, we always wonder, "How loud is it going to be?" You're about to be pleasantly surprised. While your overall noise output is dependent upon the setting/fan speed you choose, you're going to experience less noise with smaller, tabletop humidifiers. They're often doubled as white noise machines for those with issues sleeping.
Cooling vs Warming Humidifiers
Each have their own purpose, explained best by a bulleted list of specifics between the two:
Warming Humidifiers
They absorb minerals in the water, ensuring you're not breathing in unhealthy bacteria or unnecessary components
Mold spores grow less quickly
Warm air humidifiers can be more soothing to specific health conditions
Cold Mist Humidifiers
Cool mist is generally room temperature water that's being dispersed slowly, giving a coolist effect as opposed to heat humidifiers
Reduces your need to air condition/use a fan more often, saving energy
Comforting to those in wintery conditions
Filtration
Apart from simple cleaning and regular maintenance, you'll need to remove and replace your filter cartridges on a one to three-month basis. These are going to slowly collect unnecessary components in tap water, such as fluoride and lead particles, (though you should be using distilled water when using a humidifier). These filters also help absorb particles that make their way into your humidifier unwantedly, or bacteria in semi-stagnant water.
Automatic Shut-off
This feature is a necessity if you're living alone and don't have someone else to turn the humidifier off while you're at work. If you want a very specific environment, then you'll want an automatic shut-off feature. Some models come with timer features, allowing you to set this to turn off just before you come home from work, leaving you with an environment that's most comfortable to you.
Humidistat Information
Just like you may have gathered from the title, this is a thermostat equivalent for your humidifier. This will tell you the humidity levels in your home, individual room, and allow you to spectate the process. Everyone's space is different, and square footage isn't enough to go off of. Crammed with furniture and items, your square footage necessities will change based on your home/apartment. Monitor this to ensure your humidity doesn't reach uncomfortable levels.