GearHungry may earn a small commission from affiliate links in this article.
Learn more
Beard Trimmer Attachments
Some like it hairy while some prefer flawless, hairless facial skin. If you belong to the former, then you know that a beard trimmer or a head shaver is a must-have. This nifty device that has become one of the most important facial hair grooming tools of gentlemen who would rather sport a more manly mustache or beard than risk going bare on the face often comes with a variety of attachments that most men, especially newbies to the art of trimming beards, are not really familiar with or are not privy to how these attachments are used. Fear not as we're here to help dispel the myths surrounding these attachments and make you feel more comfortable about their function. Here are some beard trimmer attachments and how to use them.
Beard Trimmer Guards of Various Lengths
Guards are very common attachments to any beard trimmer. In fact, these pieces of most plastic devices are almost always taken to be part of the trimmer unit itself. The function of the beard trimmer guard is pretty straightforward. It helps provide for a more even cut of length of hair. The problem with using a trimmer without a guard attachment is that you need to have an unusually steady control of the gadget so that your beard will have uniform length of hairs. Guards simplify this by providing just the right distance between your skin and the cutting mechanism of the beard trimmer.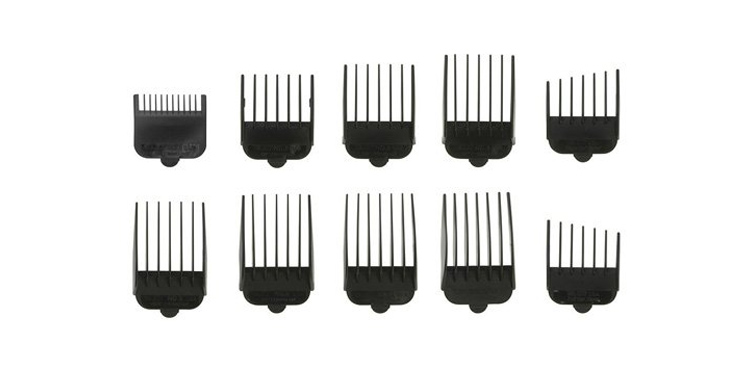 That being said, if you need really short facial hair, then you need to attach a beard trimmer guard that has a rather short length, often numbered as guard 1 or 2. If, however, you desire for a facial hair that will curl up on its own usually after getting cut or trimmed, then you may want to use a beard trimmer guard attachment that comes with longer teeth, such as those numbered 3 or 4.
Ideally, goatees and mustaches are best trimmed using lower guard numbers while beards that you would like to stand out, look fuller and bushier, then a higher level guard should fit you well. Additionally, if you use the latter, make sure to use also a fine-toothed comb or brush. This keeps your facial hair oriented with the grain for a more uniform cut.
Beard Trimmer Edgers
Attachments that are used specifically for shaping the outlines of your moustache or goatees are called edgers. These beard trimmer attachments are also perfect for managing your sideburns, providing you with cleaner edges and lines. As the name implies, the edger gives you optimum control where you want a particular outline to begin and end.
Vibrissae Clipper Attachment
These small beard trimmer attachments are useful for trimming the hairs protruding from your nostrils so you have a cleaner den. Only the hairs located near the edges of the opening of your nostrils should be clipped. Never attempt to insert the vibrissae clipper attachment all the way through the nasal cavity.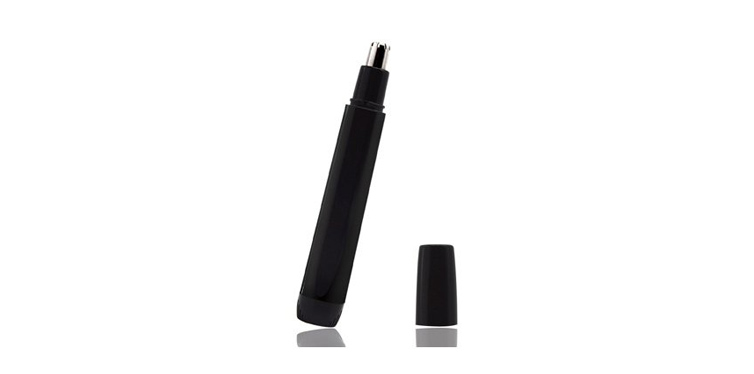 These are some of the most common beard trimmer attachments. Now that you know what these are for and how to use them, you're more empowered to give yourself the kind of manly grooming you truly deserve.