GearHungry may earn a small commission from affiliate links in this article.
Learn more
How To Prevent Razor Burn
If you end up looking like the Joker each time you shave, with cuts and burns on your face, it's time to deal with the issue. First of all, let's get one thing clear – razor burns are not the same thing as razor bumps. Who cares – you might say – both of those are annoying as hell!
Well, information is power and if you knew that razor bumps are caused by ingrown hairs, you would be using products for exfoliation. That way, you would get rid of the dead skin that's preventing the hair to grow properly.
But, enough with ingrown hairs, let's get back to razor burns.  Most guys aren't even aware of it, but preventing razor cuts and burns is actually quite easy. Follow these six tips and you will say goodbye to those nasty burns for good!
1. New Razor
Have you heard of Occam's razor? No, it's not a brand of razors that a guy called Occam is trying to sell. It's actually a philosophical principle which asserts that the most obvious solutioon is most likely to be the right one.
In this particular case, the most obvious reason why razor burns happen is that you're using a poor-quality razor. Or maybe, you've been using it for too long…
In either case, the solution is obvious – get yourself a new razor!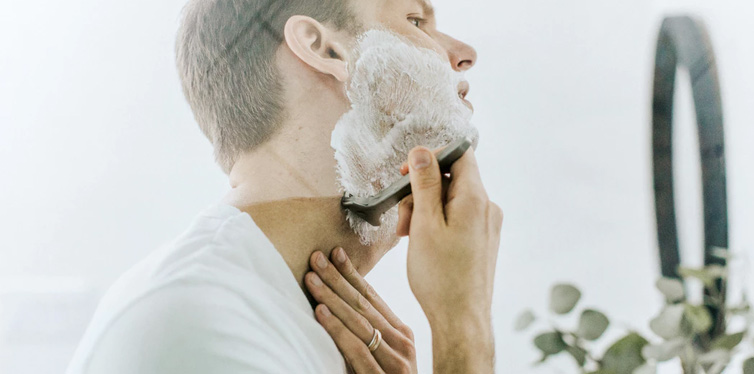 2. Baking Soda
If you thought you were gonna get bankrupt spending loads of money on products that can help prevent razor burns, you were very wrong. In fact, this issue can be dealt with a thing you're likely to already have in your kitchen compartment.
We're talking about baking soda, which is getting more and more popular as a natural remedy for all kinds of things. People use it to battle fungal infections, brush their teeth, tackle gastric problems, and so on.
Some even claim that baking soda can help prevent cancer. We're not totally sure about that but there's one thing we're one hundred percent positive about – baking soda can help with razor burns!
To make razor burns go away, first take a look at your checklist. These are the things you will need:
 1 tablespoon of baking soda
 A cup of water
 A cotton pad
Obviously, it's not hard to get ahold of these items, so if you have them in front of you, it's time to start dealing with the razor burns! Simply mix soda with the water and soak the cotton pad in the mixture.
Apply to the part of your face where you feel the burning sensation and repeat a couple of times every day. You'll know that you can stop with the treatment when the redness goes away completely.
3. Cool, Wet Compress
For most men, the biggest problem with razor burns is not the redness but the pain they cause. At first, the affected area might burn like hell but unfortunately, things usually don't get better as the time goes by.
Actually, it gets worse before it gets better – when the burning sensations stops, razor burns start itching. The good news is that you can prevent both the pain and the itchiness by using a cold compress.
So, what are the things you will need?
 One washcloth
 Cold water (or an ice cube)
All you got to do is soak the washcloth in cold water, wring it off and place on the affected part of the skin. Keep it there for 10-15 minutes and voila, the irritation is gone!
Alternatively, you can use a cube of ice for the same purpose. Our advice is not to hold the ice with your bare hands, but use tweezers instead. And, as ice is obviously colder than water, you don't have to keep it pressed onto your face for too long. In fact, a minute or three seems sufficient.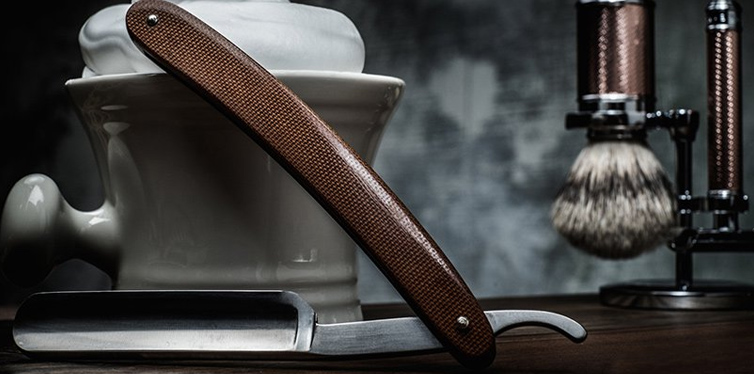 4. Apple Cider Vinegar
Apple cider vinegar has become a sort of wonder liquid with mysterious powers since the invention of the internet. If you Google it, you will see that people claim it's good for all kinds of things, from curing diabetes to repelling mosquitoes.
We're not gonna get into whether those claims are actually true or not, cause we have more important things to worry about – razor burns.
The so-called astringent liquids (and ACV is one of them) are known for being able to reduce the inflammation. This is why our advice is to drop a little bit of apple cider vinegar onto the cold compress before applying it.
5. Aloe Vera
Similarly to apple cider vinegar, aloe vera is also claimed to have hundreds of health benefits. But, let's stay away from hear-say reports and stick to the medical facts – the science has proven that aloe vera can reduce inflammation.
So, you got to follow basically the same instructions as the ones for apple cider vinegar. Just put a bit of aloe vera gel onto the compress and apply it to the affected area.
Other alternatives that can do basically the same job as aloe vera include tea tree oil, brewed black tea, and so on.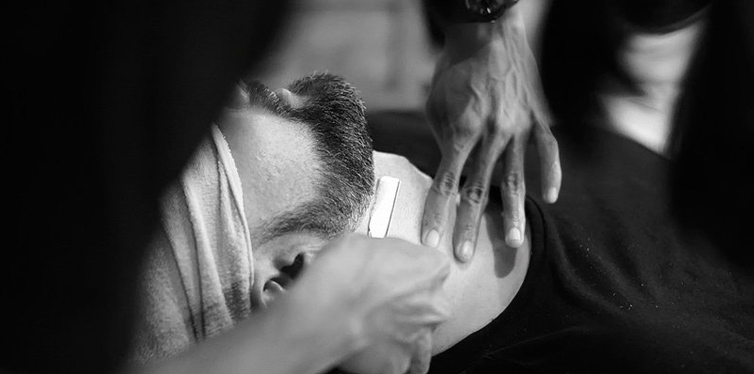 6. Good-Old Aftershave
Beauty companies like L'Oreal and Nivea haven't made their fortune by chance. These brands are making billions of dollars because their cosmetic products really work.
So, if none of the natural remedies seem to help you with razor burns, it's time to head to a drugstore. You can find literally hundreds of aftershave lotions, with different fragrances, so pick the one that suits you the most.
And if you ask us for a recommendation, we say go with an old-school aftershave, that is, an aftershave that contains alcohol. It's because alcohol kills germs, so it can save you from inflammation.
And when you're in the cosmetics shop, get yourself a good shaving foam as well. You could probably do with a good face cream as well. With these products in your hands, that is, on your face, you are guaranteed to make the razor burns go away never to return again!