Best Solid Colognes in 2022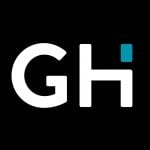 This product guide was written by GearHungry Staff
Last Updated
June 26, 2018
GearHungry Staff
GearHungry Staff posts are a compilation of work by various members of our editorial team. We update old articles regularly to provide you the most current information. You can learn more about our staff
here
.
GearHungry may earn a small commission from affiliate links in this article.
Learn more
Those clever Egyptians, who are renowned for bringing many a tired and tested beauty trick to the fore, are actually responsible for the solid cologne which is today making a serious comeback. Is there anything more sneeze or pounding head inducing than entering a beauty hall, deftly running the gauntlet of over pushy sales assistants trying to spritz the life out of you with the latest designer scent? Seemingly all offering to make you more sexually attractive or downright successful. The aftershaves that is, not the sales assistants! What if you don't want something that's overpowering and that has your colleagues smelling you coming from a mile away? How about trying instead one of the popular but subtle solid colognes that are having a revival? Ultimately portable and skin friendly too. Let's take a look at some of the brands introducing the solid format.
The Best Solid Cologne
Duke Cannon Men's Solid Cologne, 1.5oz. – Bourbon Trail
The first thing that strikes you with the Duke Cannon Men's Solid Cologne is the spartan look. The packaging is unfussy – perfectly designed for extremely active, outdoor men. It comes in a small metal tin with a brown tinge to the top that closely resembles a military document straight from the 40s. The cologne is made of natural ingredients and is super soft, melting perfectly in your hands when applied. The smell is like that of an oak barrel which is woodsy in the best way possible. It's a smell that's strong, but not overpowering and one that gives off a refreshing feel and a distinct scent.
Even in this 1.5 oz tin It's made to last long even when used pretty regularly, so you don't have to worry about it finishing too quickly. It is easy to carry and can be stored very easily in a pocket or Dopp kit. It's the perfect travel companion and if all that has been said before isn't enough to convince you that Duke Cannon is the best choice, how about this: A portion of the proceeds go to Army veterans, so you can be patriotic, supportive, while also using one of the best solid colognes on the market, there are literally almost no downsides.
Key Features:
Packaged in a portable tin that can be carried around anywhere you go
Made with organic products to give you an authentic scent
Long-lasting even with heavy usage
Part of the proceeds from sales go to the US Veterans
Specification:
Brand

Duke Cannon

Model

850300008042

Weight

1.44 ounces
Blazing Saddles Solid Cologne
Always fancied yourself as a bit of a treat 'em mean, but with a heart of gold Outlaw? Fancy yourself as a bit of a modern-day urban Cowboy? All rugged good looks and badass sexy charm? LOL! We thought so! That's why we've included Blazing Saddles solid cologne in our 2018 Best Of recommendation because this will undoubtedly have you feeling empowered. Manufactured in limited small batches of 15 in the USA, this is a superior, quality and authentic cologne. With natural ingredients that include:
Beeswax, grape seed, cocoa butter, Vitamin E, Vitamin A rosemary seed and fragrance oil.
All you need to do to activate these manly aromas is rub a bit of the solid oil between your fingers then dab on your key pulse points. The range of cologne's has been designed to create an ambiance, not an impact. Damn sexy yes, but at the same time subtle. After all, you are an Outlaw; there's no need to go in all guns blazing!!!
Key Features:
The scent is a mix of leather, gunpowder, sandalwood, and sagebrush
Twist Top tin that is portable and easy to carry
Made from natural ingredients including cocoa butter, grape seed, and beeswax
Products are made cruelty free
Specification:
Brand

Outlaw Soaps

Weight

0.3 ounces
BushKlawz Pacific Prince Solid Cologne Balm Fragrance
Imagine riding serenely on the ocean waters in the middle of the night as you commune with nature- that perfect marriage of adventure and peace. That's what the Pacific Prince Solid Cologne Balm Fragrance gives you. Everything about this cologne points at an affinity with the water. It comes in a rounded tin with a twist top that is ocean blue in color. Even the lettering on the top gives off a majestic lilt of waves calmly crashing. The fragrance is a refreshing conglomeration of bergamot, grapefruit, ginger, jasmine, and peppermint which gives you a manly smell without overtaking your senses.
It has been designed for the active man and can be applied anytime. It is also pretty useful for travel as there are no liquids whatsoever in it, so you can carry it with your luggage and you can be safe in the knowledge that you won't be flouting any 'no-liquids' rule if you're flying. The ingredients used are all-natural as it combines beeswax, jojoba oil and shea butter. The Pacific Prince Solid Cologne is a 'solid' choice that you would do well to also consider.
Key Features:
A great scent which is a mix of bergamot, grapefruit, ginger, jasmine, and peppermint
It comes in a stylish rounded tin with a turn top and great design
Not a single drop of liquid, so it can be carried anywhere without hassle
Easy to apply, just rub around your finger and place on pressure points
Specification:
Brand

BushKlawz

Model

728584158039

Weight

0.8 ounces
Duke Cannon Men's Solid Cologne
In three attractive fragrances, this Solid Cologne from Duke Cannon is a practical, dependable range of scents that are easy to apply with long-lasting results. There are three distinctly different options in the range, each of which will appeal to a different style of man. They are all themed around the Forces, hence why the company generously donates a portion of its profits to U.S. Veterans. You can choose from the following, all available in the same 1.5-ounce tin.
Redwood, Land – hints of sandalwood, amber, citrus, rosemary, and clove. Very uplifting and invigorating.
Naval Supremacy, Sea – much lighter and fresher, reminiscent of fresh water with accents of citrus. Totally refreshing.
Open Skies, Sky – crisp and clear with the subtle and uplifting scent of juniper berries.
The concentrated balms easily melt on contact and can be directly applied to your main pulse points to deliver a subtle, long-lasting scent. Even used daily, your tin of Duke Cannon Men's solid cologne should last for many months to come.
Key Features:
1.5 oz tin for easy portability; pop in your pocket or perfect for travel
Three fragrances to choose from; Land, Sea, and Sky
Made with all natural and organic ingredients
Cruelty-free and made in the USA
Portion of proceeds donated to U.S. Veterans
Specification:
Brand

Duke Cannon

Model

SCLAND6

Weight

1.44 ounces
Don't let the name Otter Wax Spruce Cologne put you off! You're not going to smell like some old beaver! This is a lovely fresh outdoors scent reminiscent of fresh pines and heady cedar wood. It does bring to mind the great American Outdoors. With a list of natural ingredients that include beeswax, shea butter, and Douglas Fir needle oil, it is also coupled with notes of lime, vetiver, and sandalwood to give it a really uplifting and liberating smell. Simply warm some of the wax between your fingers and apply whenever you need it to your wrists and neck. As you go about your day to day activities, the subtle blend with mix and respond with your body temperature, taking on new notes and olfactory highlights. Be sure to also check out our list of the best deodorants for more great items like this. 
Key Features:
1 oz solid cologne in pocket-sized tin with screw top
All natural ingredients and essential fragrance oils
Contains soft beeswax and a shea butter base
Top notes of vetiver, cedar, citrus, and sandalwood
Made in Portland, Oregon
Specification:
Brand

Otter Wax

Model

AP-001

Weight

0.8 ounces
From the company that also brought you the Blazing Saddles solid cologne, this offering is a smoother and more intoxicating mix of whiskey, tobacco, and leather. Another sexy but subtle scent for the high roller in you. Easy to apply anytime and anywhere. Just warm some of the wax between your fingers and apply to your key pressure points – neck, wrists and behind your ears.
This Gambler Solid Cologne a confident and charismatic choice that has plenty of personality without being overbearing. Whether you are sat around a campfire or heading into the boardroom, the chips will never be down if you take a Gamble on this cologne. Too cheesy? Sorry! You get our drift though – this is a dependable and intensely delicious smelling solid perfume.
Key Features:
Presented in a stylish and sturdy box with a 1oz twist-top tin
Carry it with you anywhere for re-application on demand
Don't gamble on the way you smell!
Hints of whiskey, tobacco, leather and high rollers
Sexy but subtle; great for man or woman
Specification:
Brand

Outlaw Soaps

Weight

0.96 ounces
Cremo has a rich history and pedigree for manufacturing quality barber grade grooming products and their foray into the world of solid colognes has been incredibly successful. The company ethos is all about bringing the old traditions bang up to date, and their solid cologne is the perfect example of this marriage.
With a range of Travel-Friendly solid colognes in many of their most popular scents, there is something for everyone whether your preference is for citrus, musk, uplifting or empowering. This blend of Bergamot and Musk has a smoother amber finish with an unexpected fresh citrus top note. It's presented in a handsome metal tin so that it is stylish, discreet and also portable. A fantastic choice for frequent flyers.
Key Features:
Solid style cologne that fits in your pocket
Combines soothing bergamot with uplifting citrus
Only the most exquisite fragrances are used
Blend of essential oils and natural ingredients
Unique travel-friendly packaging
Specification:
Brand

Cremo

Weight

1.8 ounces
Walton Wood Farm Solid Cologne – The Gentleman
A light an captivating scent, this is for the discerning gentleman amongst you or in case you don't exist, for the ones that would like to be described that way! The Gentleman is sophisticated yet uplifting and is a beautiful mix of citrus with mahogany wood. For those of you also with a strong social and environmental conscience, this is free of anything nasty whatsoever so kind on the skin as well as the planet.
It also happens to have a superior moisturizing formulation, so again, very skin kindly. Featuring hemp seed, grape seed, and avocado, it's a soothing and smoothing formula in a larger than average 2.5 oz handily portable tin that is perfectly plane friendly. Be sure to also check out our list of the best face moisturizers for more great items like this. 
Key Features:
Part of the Walton Wood extended range – The Gentleman Collection
Larger size 2.5 oz solid tin
Fabulous Citrus and Mahogany Scent
Moisturising blend of essential oils including Grape Seed and Avocado
Vegetarian-Friendly, Cruelty-Free, and Gluten-Free
Specification:
Brand

Walton Wood Farm

Weight

3.8 ounces
Aroostock Solid Cologne is a powerful and sophisticated cologne but in no way intoxicating or overpowering. It's fresh and vibrant with touches of the great outdoors. All citrusy and woody and wonderfully uplifting. Spray colognes tend to wear off quickly, especially if you are hot and sweaty, as they evaporate more easily. With a solid cologne, the more you wear it, the more it begins to interact with your skin, taking on new notes and scents as it reacts with your own body chemistry. A pleasant and very wearable scent that will perfectly accompany you on your travels and adventures.
Key Features:
Handcrafted with all natural base of almond oil
Merely slide finger in cologne to warm up the solid wax
Fragrance notes of Bergamot, Neroli and refreshing Tangerine
0.5 oz portable tin for easy portability – take and use anywhere
High quality, super concentrated, solid cologne formulation
Solid Cologne Buying Guide
Features To Look For In Solid Cologne
The most important consideration when buying a new Cologne is what kind of scent you want it to have. Do you prefer something that has Citrus notes, is a complex Woody or Musky base or has richer tones that are reminiscent of tobacco and leather? You really can get a solid cologne that has all different kinds of top, middle and base notes the same as you would find in a regular liquid fragrance so you should definitely be able to find something that suits your personal tastes.
Next up, consider what size you need? Do you want to wear something daily? Do you already know the kind of scents and notes that you like to wear? If so, then go for a larger more economical 2.5 oz tin. If you're unsure, are experimenting with a new kind of scents or know that you want to wear your solid when you are traveling, then perhaps you could just opt for a much smaller 0.3 oz tin and test out a few different ones before you commit? Don't forget, whichever size you buy, you will definitely be able to take this with you on flights as Solid Cologne is TSA regulation friendly.
A final mention of the vital ingredients. Generally speaking, a solid cologne will feature a natural wax base combined with essential oils. That means that its very skin as well as environmentally friendly. Check the labels as you can get plenty of solids that are 100% natural, entirely cruelty-free as good for the planet as they are for you.

Solid Cologne FAQ
Q: What is solid cologne?
A: Think of cologne, and you'll probably conjure up a liquid to mind. Anyone of a certain age will remember the ads where rugged men were seen splashing themselves with a certain aftershave! A solid cologne is nothing like this. It doesn't come in a fancy bottle that you'll struggle to get onto the plane when you are traveling, nor is it able to be generously doused all over your face and body!
What it is, is a stable format, a waxy based product, that has its origins as far back as the Egyptians. We have them to thank for a lot of our best beauty inventions. Solid cologne is having something of a revival, and it's easy to see why. Easy to use, easy to transport and plenty of other benefits too. Looks like solid cologne far from having a revival, is set to stay and possibly cause quite a disruption to the liquid fragrance market.
Rather than using water as its base, a solid cologne uses a natural wax, like beeswax or shea butter as the carrier for the scent.
Q: Why you should be using a solid cologne?
A: There are plenty of benefits to using a solid cologne that you probably never even previously considered. First up, is its obvious portability. Generally, in a small pocket-sized tin, this makes it easy to fit in your pocket or a bag for when you are out and about and fancy quick spruce up. Who really can be bothered to take a cumbersome 200ml bottle of liquid fragrance out with them? How many of you though after a long day at work, heading straight out on date night, wish you had something to make you feel fresh? That's where a solid cologne comes in super handy.
Most of the brands now manufacturing solid colognes also opt to use organic ingredients like essential oils, shea butter, and beeswax, so you are also getting an environmentally as well as socially friendly product. You're not going to overwhelm anyone in the lift at work wearing a solid cologne. It's effective but also a lot more discreet.
Q: How to apply solid cologne?
A: One of the significant benefits of a solid cologne is just how easy it is to apply. Literally, you rub a small amount exactly where you need it. No worrying about splashing on too much and overpowering everyone in the room with your manliness! It won't spill and usually at under 2 ounces, handily passes that all-important TSA checks for all you frequent air travelers. Gently rub some of the product between your fingers to warm and release the wax then apply to your crucial pulse points. As it starts to mingle with your natural musk, it will create an enduring but more subtle scent that should last and develop all day long.
Q: Where to apply solid cologne?
A: Solid cologne is best applied to your key pulse points, much as you would any perfume or aftershave. So we're talking the neck, wrists or behind the ears. This way it also provides an uplifting effect on your sense too. If you're wearing a solid with Eucalyptus oil, for example, this is going to deliver a blast of sensory revival and refreshment.
Strength Of Scent Compared To Other Types Of Fragrances
Again, a significant advantage of a solid cologne is that it's not too overpowering. It's not that a solid isn't long lasting, quite the contrary. It is a more refined and discreet scent and less pungent than a traditional liquid style splash and goes aftershave! Your solid cologne will continue to develop over the course of the day too as it naturally mixes with your natural occurring musk.
Duration Of Scent
Your solid cologne should last anywhere up to 4 hours, but the great advantage is that they are easy to top up on the go. Also, with a liquid fragrance, whereas perfume is longer lasting and stronger than an eau de toilette, the liquid scent will naturally evaporate after a few hours, and you're unlikely to want to take your big branded bottle of designer fragrance out with you. So a solid cologne is both longer lasting and more user-friendly. You'll wonder why you hadn't discovered this old Egyptian tradition much sooner.
Sources:
What Is Solid Cologne And Why Should You Be Using It?, The Personal Barber
Sign Up Now
GET THE VERY BEST OF GEARHUNGRY STRAIGHT TO YOUR INBOX