Last updated:
22 Oct 2020
11 Best Solid Colognes (Review) in 2021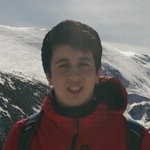 Your guide to this article today is by grooming expert Chris Spencer
Those clever Egyptians, who are renowned for bringing many a tired and tested beauty trick to the fore, are actually responsible for the solid cologne which is today making a serious comeback. Is there anything more sneeze or pounding head inducing than entering a beauty hall, deftly running the gauntlet of over pushy sales assistants trying to spritz the life out of you with the latest designer scent? Seemingly all offering to make you more sexually attractive or downright successful. The aftershaves that is, not the sales assistants! What if you don't want something that's overpowering and that has your colleagues smelling you coming from a mile away? How about trying instead one of the popular but subtle solid colognes that are having a revival? Ultimately portable and skin friendly too. Let's take a look at some of the brands introducing the solid format.
The Best Solid Cologne
Solid Cologne Buying Guide & FAQ
Features To Look For In Solid Cologne:
The most important consideration when buying a new Cologne is what kind of scent you want it to have. Do you prefer something that has Citrus notes, is a complex Woody or Musky base or has richer tones that are reminiscent of tobacco and leather? You really can get a solid cologne that has all different kinds of top, middle and base notes the same as you would find in a regular liquid fragrance so you should definitely be able to find something that suits your personal tastes.
Next up, consider what size you need? Do you want to wear something daily? Do you already know the kind of scents and notes that you like to wear? If so, then go for a larger more economical 2.5 oz tin. If you're unsure, are experimenting with a new kind of scents or know that you want to wear your solid when you are traveling, then perhaps you could just opt for a much smaller 0.3 oz tin and test out a few different ones before you commit? Don't forget, whichever size you buy, you will definitely be able to take this with you on flights as Solid Cologne is TSA regulation friendly.
A final mention of the vital ingredients. Generally speaking, a solid cologne will feature a natural wax base combined with essential oils. That means that its very skin as well as environmentally friendly. Check the labels as you can get plenty of solids that are 100% natural, entirely cruelty-free as good for the planet as they are for you.

Solid Cologne FAQ
Q: What is solid cologne?
A: Think of cologne, and you'll probably conjure up a liquid to mind. Anyone of a certain age will remember the ads where rugged men were seen splashing themselves with a certain aftershave! A solid cologne is nothing like this. It doesn't come in a fancy bottle that you'll struggle to get onto the plane when you are traveling, nor is it able to be generously doused all over your face and body!
What it is, is a stable format, a waxy based product, that has its origins as far back as the Egyptians. We have them to thank for a lot of our best beauty inventions. Solid cologne is having something of a revival, and it's easy to see why. Easy to use, easy to transport and plenty of other benefits too. Looks like solid cologne far from having a revival, is set to stay and possibly cause quite a disruption to the liquid fragrance market.
Rather than using water as its base, a solid cologne uses a natural wax, like beeswax or shea butter as the carrier for the scent.
Q: Why you should be using a solid cologne?
A: There are plenty of benefits to using a solid cologne that you probably never even previously considered. First up, is its obvious portability. Generally, in a small pocket-sized tin, this makes it easy to fit in your pocket or a bag for when you are out and about and fancy quick spruce up. Who really can be bothered to take a cumbersome 200ml bottle of liquid fragrance out with them? How many of you though after a long day at work, heading straight out on date night, wish you had something to make you feel fresh? That's where a solid cologne comes in super handy.
Most of the brands now manufacturing solid colognes also opt to use organic ingredients like essential oils, shea butter, and beeswax, so you are also getting an environmentally as well as socially friendly product. You're not going to overwhelm anyone in the lift at work wearing a solid cologne. It's effective but also a lot more discreet.
Q: How to apply solid cologne?
A: One of the significant benefits of a solid cologne is just how easy it is to apply. Literally, you rub a small amount exactly where you need it. No worrying about splashing on too much and overpowering everyone in the room with your manliness! It won't spill and usually at under 2 ounces, handily passes that all-important TSA checks for all you frequent air travelers. Gently rub some of the product between your fingers to warm and release the wax then apply to your crucial pulse points. As it starts to mingle with your natural musk, it will create an enduring but more subtle scent that should last and develop all day long.
Q: Where to apply solid cologne?
A: Solid cologne is best applied to your key pulse points, much as you would any perfume or aftershave. So we're talking the neck, wrists or behind the ears. This way it also provides an uplifting effect on your sense too. If you're wearing a solid with Eucalyptus oil, for example, this is going to deliver a blast of sensory revival and refreshment.
Strength Of Scent Compared To Other Types Of Fragrances
Again, a significant advantage of a solid cologne is that it's not too overpowering. It's not that a solid isn't long lasting, quite the contrary. It is a more refined and discreet scent and less pungent than a traditional liquid style splash and goes aftershave! Your solid cologne will continue to develop over the course of the day too as it naturally mixes with your natural occurring musk.
Duration Of Scent
Your solid cologne should last anywhere up to 4 hours, but the great advantage is that they are easy to top up on the go. Also, with a liquid fragrance, whereas perfume is longer lasting and stronger than an eau de toilette, the liquid scent will naturally evaporate after a few hours, and you're unlikely to want to take your big branded bottle of designer fragrance out with you. So a solid cologne is both longer lasting and more user-friendly. You'll wonder why you hadn't discovered this old Egyptian tradition much sooner.
Sources:
What Is Solid Cologne And Why Should You Be Using It?, The Personal Barber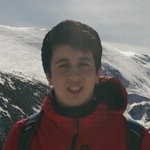 The best!
Gear, gadgets & stuff for men
Straight to your inbox